Beyond Paradise, Season 2: What We Know Right Now
In some cases, we earn commissions from affiliate links in our posts.
Last Updated on April 7, 2023 by Stefanie Hutson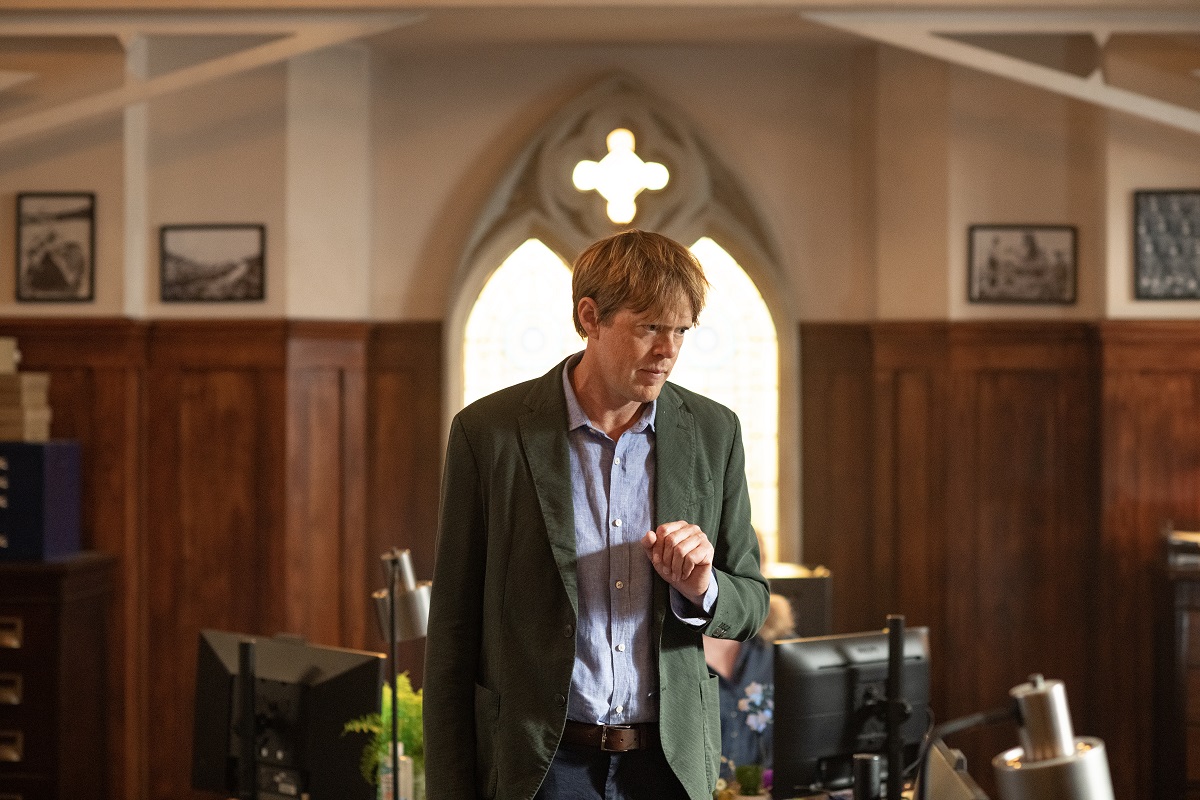 If you enjoyed the new Death in Paradise spin-off Beyond Paradise, you'll be pleased to know the show has been renewed for season 2.
What's Beyond Paradise About?
This Death in Paradise spin-off follows DI Humphrey Goodman (Kris Marshall, My Family) and his fiancée, Martha (Sally Bretton, Not Going Out), as they leave the big city to start a new life in coastal Devon. Humphrey will take over as DI at the isolated Shipton Abbott police station, while Martha wants to start her own cafe.
The two want nothing more than to start a family and lead a quiet, simple life amongst nature and good people – but it doesn't take long for them to realise that country life is anything but peaceful.
As one might expect of a Death in Paradise spin-off, the tone of Beyond Paradise is pretty light. It's not as over-the-top silly as, say, Agatha Raisin, but don't expect to see a lot of blood and guts in this one. It's worth noting that not every crime is a murder – a nice change in pace for those who enjoy the puzzle and don't particularly need a murder every time.
RELATED: 20+ Shows Like Death in Paradise
Will There be a Season 2 of Beyond Paradise?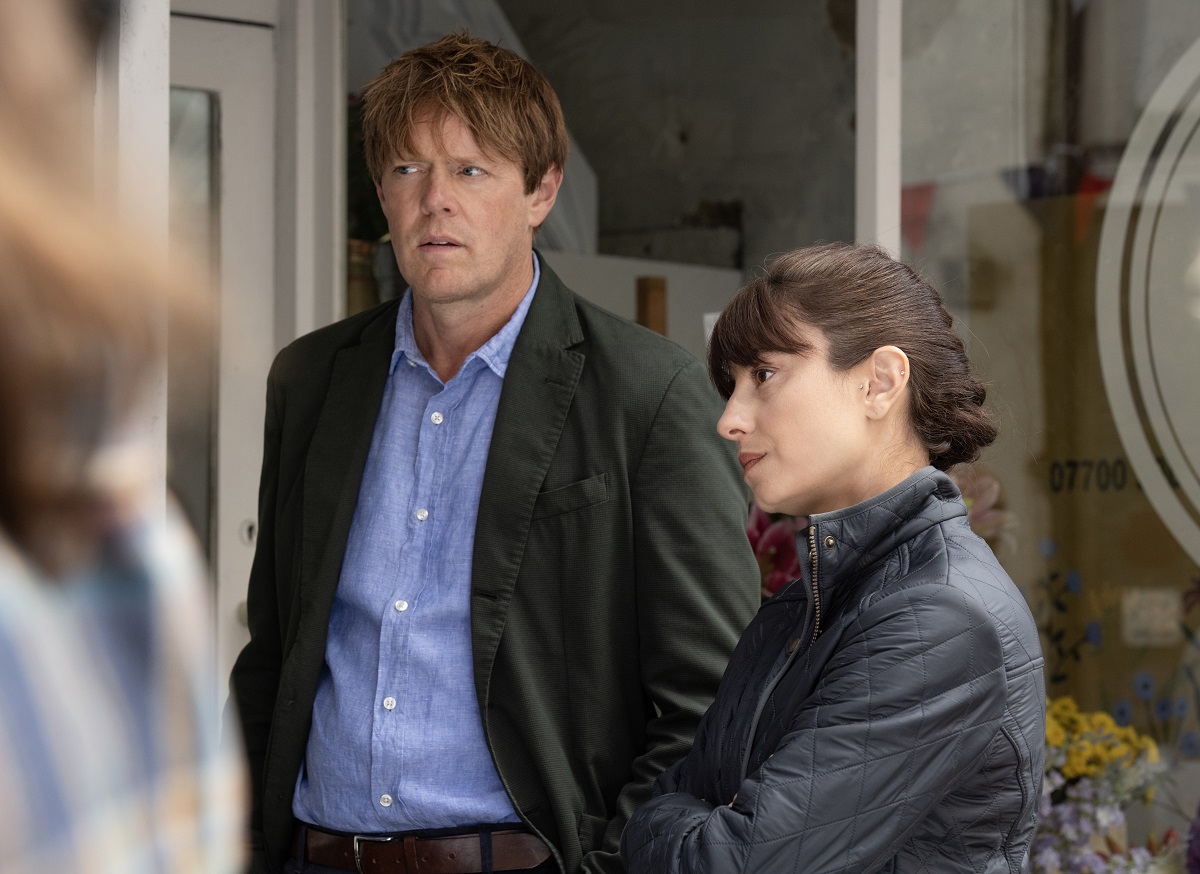 For now, the future of Beyond Paradise remains unknown – but don't worry just yet. UK viewing figures have been strong (around 7 million for each episode, which is more than the first season of Vera saw), and co-creator Tony Jordan has revealed that he's already started writing new episodes. In a recent Q&A, he said:
I hope so, I've started writing it! Ever the optimist, I'm not even waiting to be commissioned. We've got loads of stories that didn't make the cut for season 1, loads of great areas.
UPDATE: As of April 7th, we can confirm that season 2 of Beyond Paradise *is* happening. The official Beyond Paradise Twitter and Facebook accounts made the following announcement:
The good news is… #BeyondParadise will be returning for a second series! 🎉🎉🎉 pic.twitter.com/SEWSaI43Aq

— Beyond Paradise (@BeyondPOfficial) April 7, 2023
What's Happening in Season 2 of Beyond Paradise?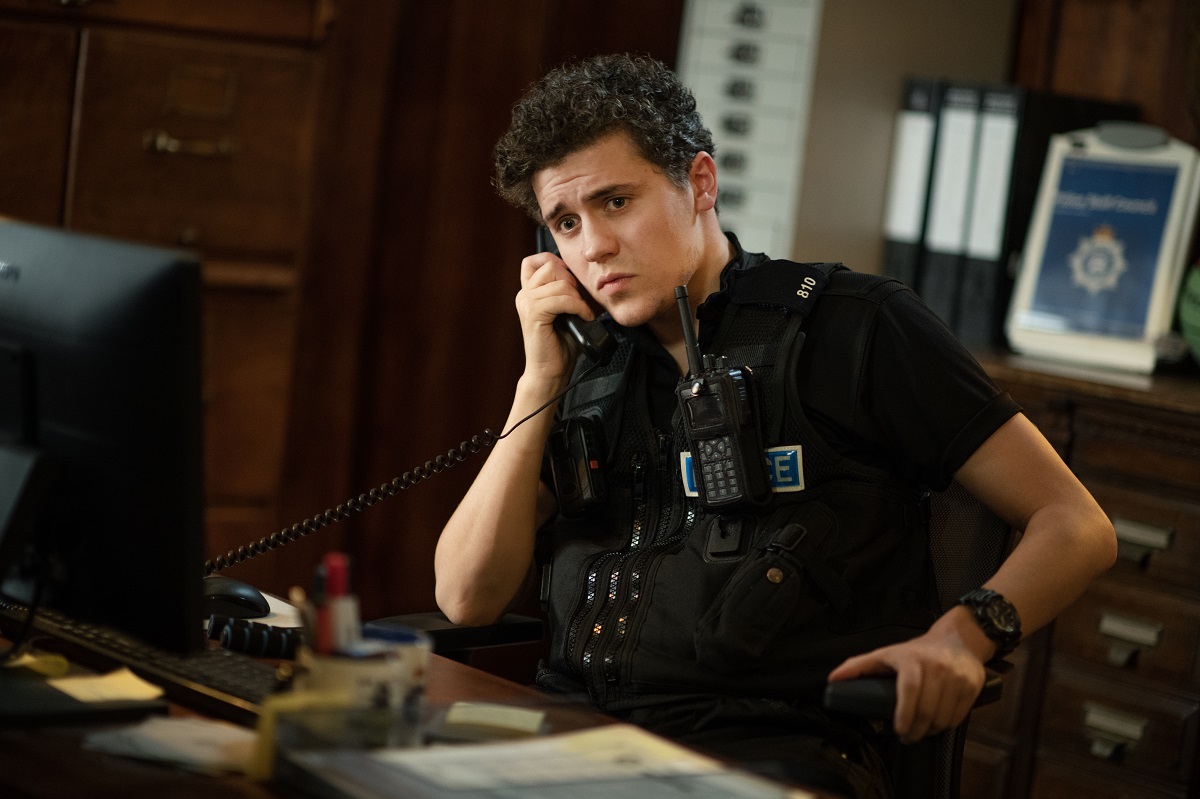 Obviously, we'd expect to see more crime in season 2. As a mystery, that goes without saying.
Beyond Paradise is unlike many mysteries, though, in that it offers quite a bit of backstory relating to the people in Humphrey's life. Not everyone loves that, but plenty of viewers do.
We won't offer any spoilers, but we would expect to see season 2 advancing the storylines about Humphrey and Martha's relationship and their continued efforts to get settled in their new community.
Who's in the Cast of Season 2 of Beyond Paradise?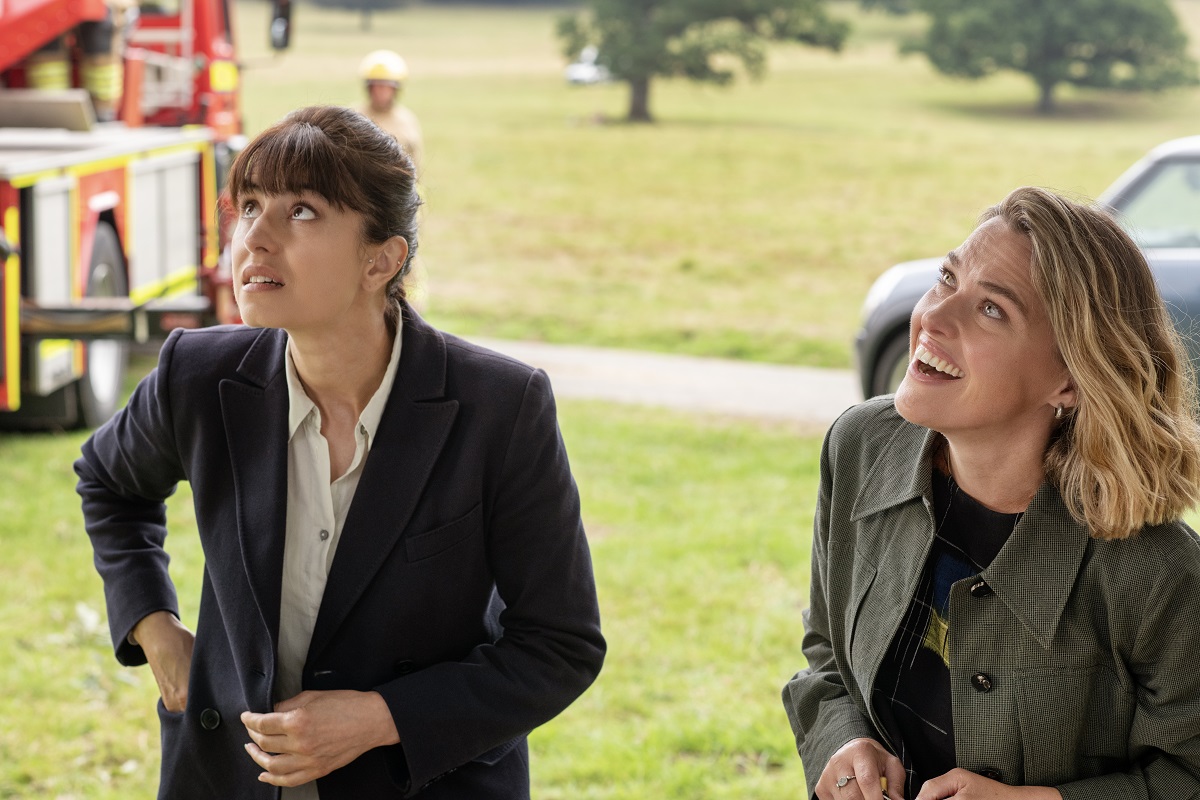 We can't imagine Beyond Paradise without star Kris Marshall returning as DI Humphrey Goodman, and we would also expect to see Sally Bretton back as Martha Lloyd – though whether their relationship lasts is anyone's guess.
Other characters likely to return in season 2 include Dylan Llewellyn as PC Kelby Hartford, Margo Martins as Felicity Montagu, Jamie Bamber as Archie Hughes, Zahra Ahmadi as DS Esther Williams, and Barbara Flynn as Anne Lloyd. Of course, we won't know who's really returning until we find out more about IF Beyond Paradise, season 2 is happening.
The one character we absolutely have to see in season 2, though…is Selwyn the Duck. Much like Harry in Death in Paradise, Selwyn just adds a little something extra to the series – and we love that they named him after Commissioner Selwyn Patterson.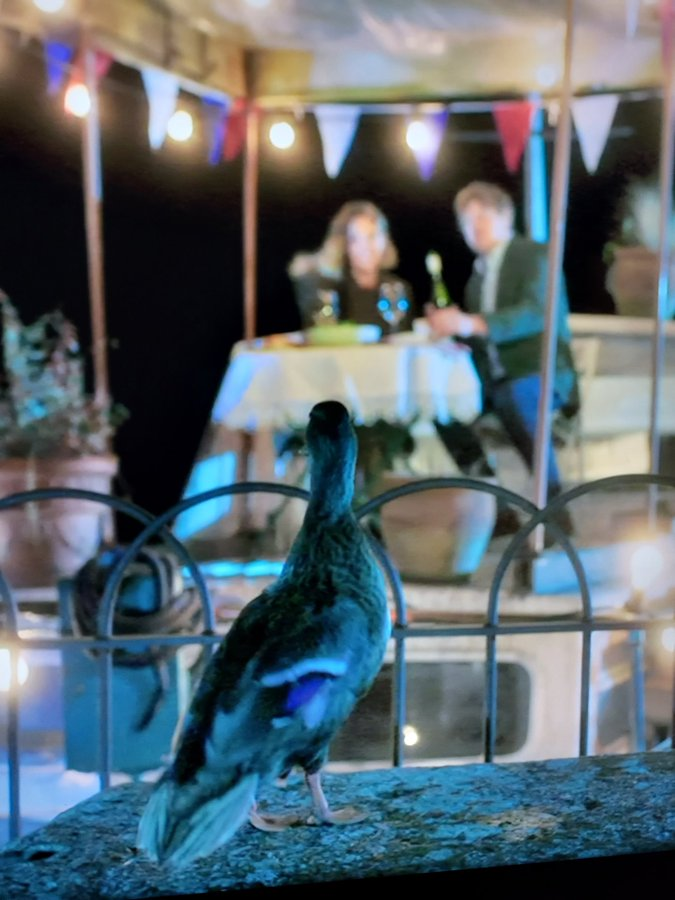 When Will Season 2 of Beyond Paradise Premiere?
As the second season hasn't yet been commissioned, it's too soon to have a premiere date. When we know more, we'll update this section.
Where is Beyond Paradise Filmed?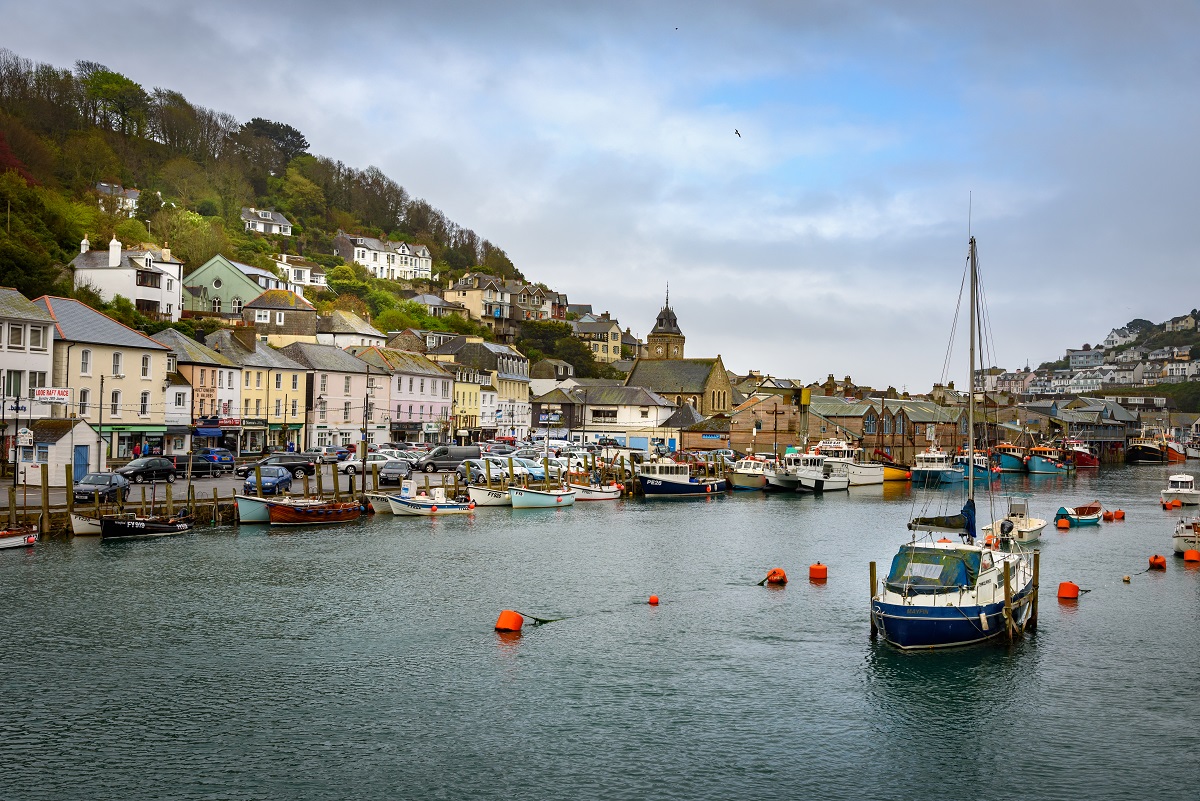 Unlike its parent series, Beyond Paradise is set in England – fictional town in Devon called Shipton Abbott, to be specific. In real life, however, what we're seeing is the Cornish harbour town of Looe.
Looe has a population of roughly 5000 (5280 at the 2011 census), and the main industries are fishing and tourism. Like many Cornish towns along the coast, it's an expensive place to live, despite the fact that wages are relatively low. Most of that's due to the surge in tourism and second home owners who drive up prices for the locals who live and work in the area (a common issue in many pretty places around the world).
If you'd like to explore the town of Looe without the need for a plane ticket, you can do so in the window below. We've set it up to plop you right in the middle of the narrow lanes of shops by the harbour.
With any luck, we'll get to see more of this beautiful setting in a season 2 of Beyond Paradise.