Alan Davies Movies & TV Shows + Where to Watch Them
In some cases, we earn commissions from affiliate links in our posts.
Last Updated on January 20, 2021 by Stefanie Hutson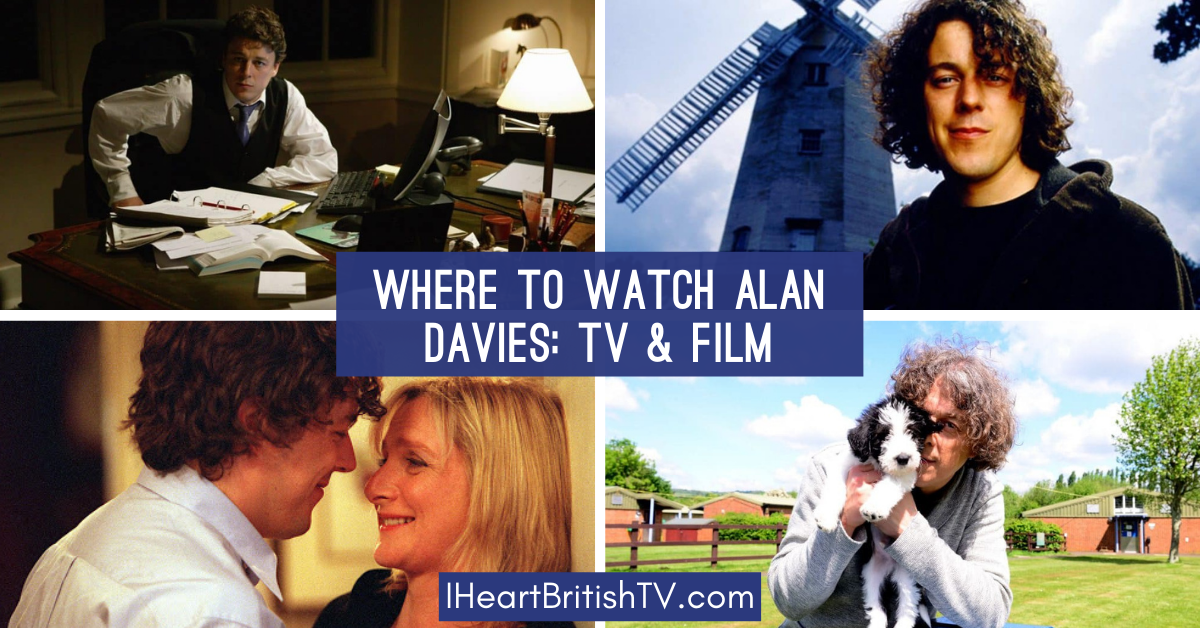 Alan Davies is an English stand-up comedian, actor, presenter, and writer. He's a multi-talented guy, that's for sure. He started in stand-up and radio with a comedy program called Alan's Big One which he hosted along with other guest for thirteen hour-long episodes. Then, he was cast as Jonathan Creek – a man who devises magic tricks for magicians who also happens to solve mysteries. Then, in 1998, he went on to create another radio show, The Alan Davies Show, and more.
In September 2020, Alan Davies released an autobiography, Just Ignore Him, which details the loss of his mother from leukemia when he was six, his father's sexual abuse from eight to thirteen, his isolation, and his desire to please others. Stephen Fry calls this memoir, "A simply astonishing achievement. The quality, depth, emotional power and terrifying honesty of Alan Davies's story-telling take the breath away … Funny, sad, frightening, sweet, savage and tender, Just Ignore Him will never leave you."
Davies previously released two other books: My Favourite People & Me 1978 – 88 and Teenage Revolution: Growing Up in the 80s.
Whether you first saw him in his breakout role Jonathan Creek or you're a fan of QI, there's probably more to discover. Here, we're digging deeper into his career and highlighting his accomplishments all in one place…
Jonathan Creek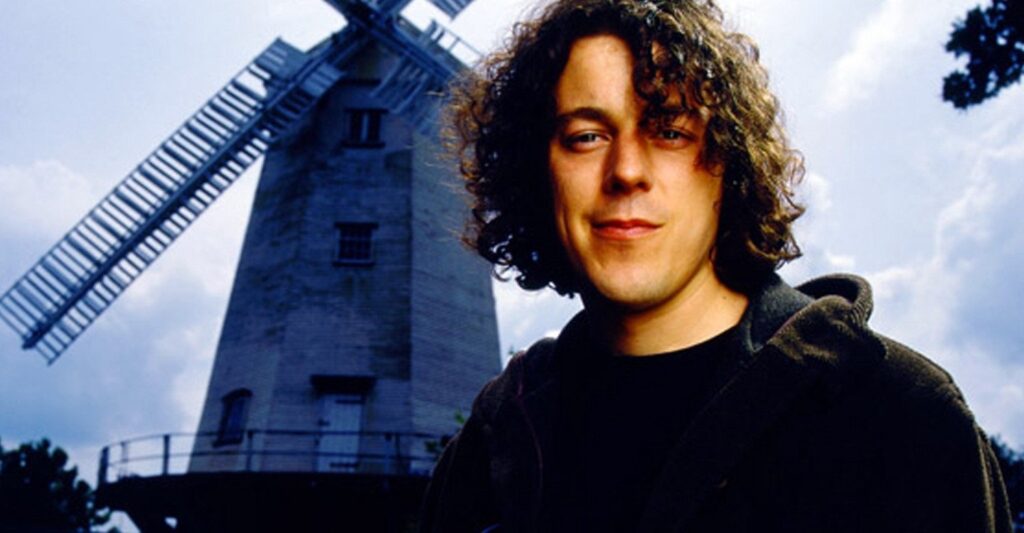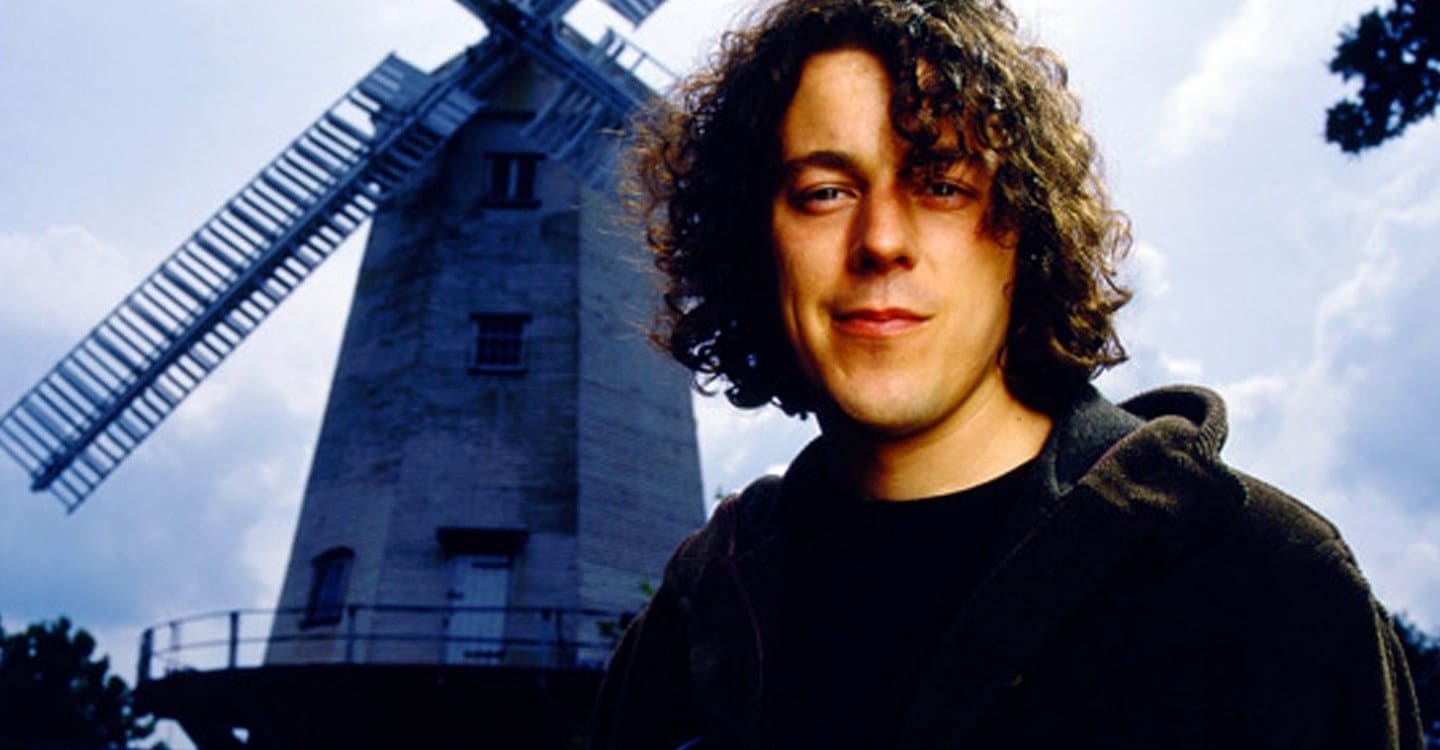 Jonathan Creek's knack lies in devising magic tricks for magicians – this knack carries over into solving intricate mysteries. If you like mysteries with a little humor and great ah-ha moments, this one's for you. Jonathan goes through a few sidekicks, but it's still a great watch. They ended up making 32 episodes over a span of 19 years.
Also starring Caroline Quentin, Stuart Milligan, Sheridan Smith, Sarah Alexander, and countless other familiar faces.
Stream Jonathan Creek on BritBox.
The complete DVD collection for those with Region-Free DVD players is available on Amazon.
Bob & Rose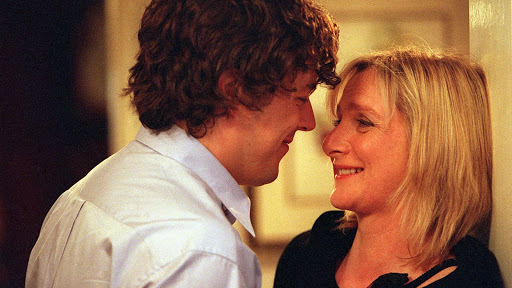 This fun show stars Davies as a gay man and teacher who falls in love with a woman (Lesley Sharp). It was written by Russell T. Davies [no relation] who also wrote Queer As Folk, Doctor Who, A Very English Scandal, and more.
Unfortunately, it's only available on Region 2 (UK) DVDs, so you'll need a Region-Free DVD player to watch it if you live in the Americas. Get Bob & Rose on DVD.
Dog Eat Dog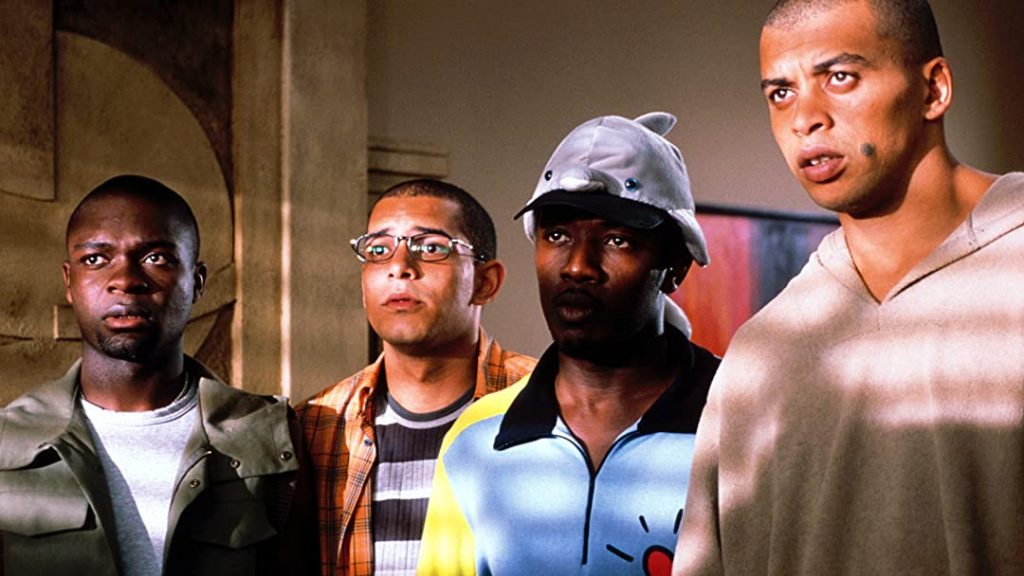 This movie stars David Oyewolo, Ricky Gervais, Nathan Constance, Alan Davies, and more. It's a comedy about a DJ and his friends with big dreams, just trying to pay of their debts. While it doesn't have the best reviews, hardcore fans of Alan Davies and Ricky Gervais will want to see it.
QI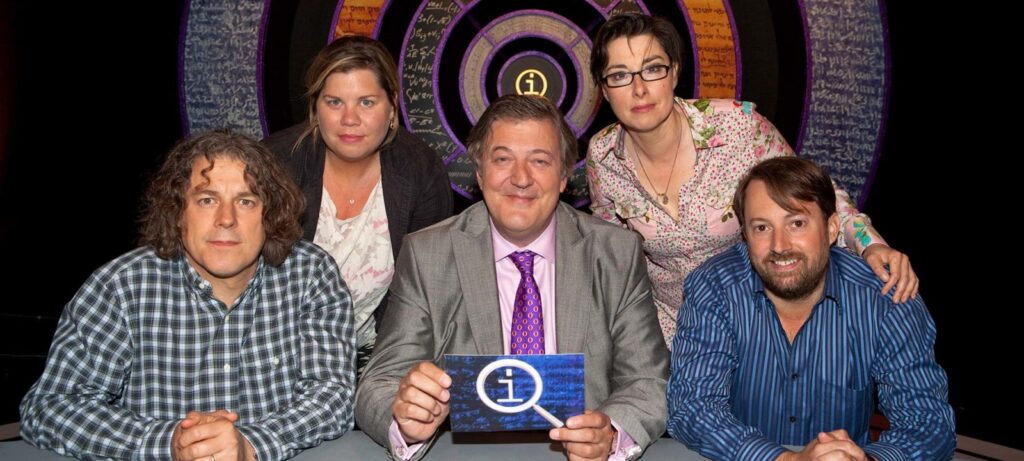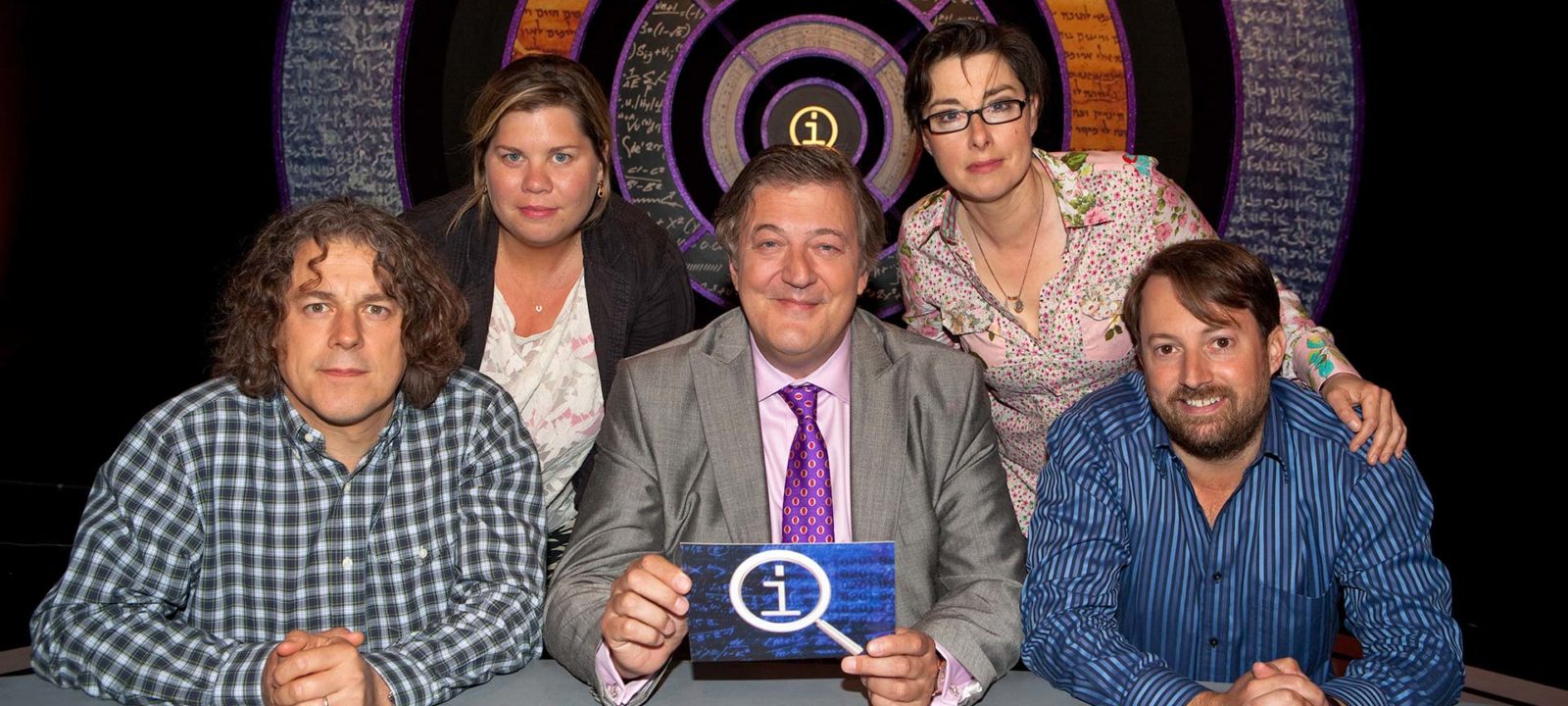 QI began in 2003 and continues to air today. It features three rotating guests and one permanent guest (Alan Davies). He has been on every episode. Long-time viewers will see lots of funny recurring gags.
Guests are tested on their knowledge of absurd topics and little known facts that almost no one would know. Guests are not just rewarded for being right, but for giving interesting answers.
Each season follows a different letter in the alphabet. It was originally hosted by Stephen Fry (first 180 episodes, A – M) until Sandi Toksvig replaced him. The show is currently up to the letter R.
Seasons H (9) – K (12) are available for free with ads on Tubi.
Seasons J (11) – R (19) are available on BritBox.
The Brief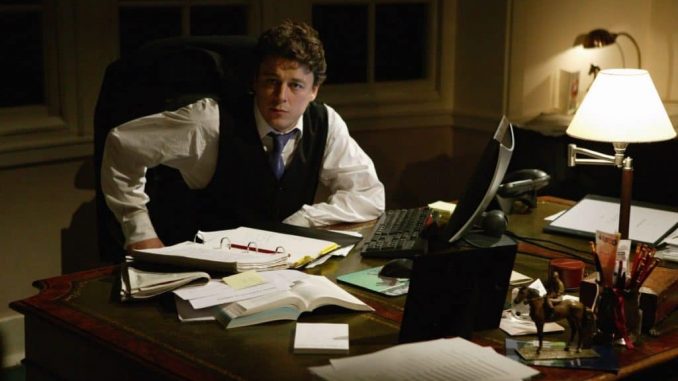 The Brief stars Alan Davies as a criminal lawyer who likes to take a gamble. He's unconventional but driven by truth and justice. This show blends drama, suspense, and a little humor, too. One reviewer calls it "Sometimes funny but always entertaining."
This show is definitely one fans will not want to miss.
Agatha Christie's Marple
Alan Davies has a role in Season 3, Episode 3 "Towards Zero." In this episode, a solicitor and a rich hostess are murdered during a party in Devon. Davies plays a character called Mallard. Also starring Tom Baker. Geraldine McEwan is Miss Marple.
Stream "Towards Zero" on BritBox.
Angus, Thongs and Perfect Snogging
This fun teen flick follows Georgia Nicholson, her cat Angus, and her squad of girls "The Ace Gang," as she tries to get the boyfriend she's always wanted and a perfect birthday party. Reviewers call it a feel-good film. Davies plays her dad, Bob Nicholson. Also stars a young Eleanor Tomlinson.
Hotel Babylon
Alan Davies appears in episodes two and three of the third season. Hotel Babylon is a four-season series about the innerworkings of a high class hotel in London where the staff must deliver ultimate luxuries, even if that means crossing the line.
Starring Tamzin Outhwaite, Max Beesley, Dexter Fletcher, and more.
Hotel Babylon is available for streaming purchase HERE
Whites

This is probably my favorite show starring Alan Davies. It only lasted for one season due to budget cuts, but it was super funny, especially if you've ever worked in food service.
It breaks my heart that it is not currently streaming, but hopefully it will be again. It used to be on Hulu, Acorn, Amazon, and a couple other places. Hopefully a service like BritBox will pick it up soon.
In this show, Alan Davies starred as the executive chef at a country house hotel with aspirations of writing a book and a dysfunctional staff. Only six episodes were made, much to my disappointment.
If you get a chance to watch it, don't hesitate to hit play.
Inspector Lewis
Alan Davies appears in season three, episode four: "Your Sudden Death Question."*
In this episode, Chaucer College hosts a trivia contest with a £5,000 prize. Six couples participate, but several of them are murdered. Inspector Lewis is on the case.
Stream Inspector Lewis on PBS Masterpiece.
The Dog Rescuers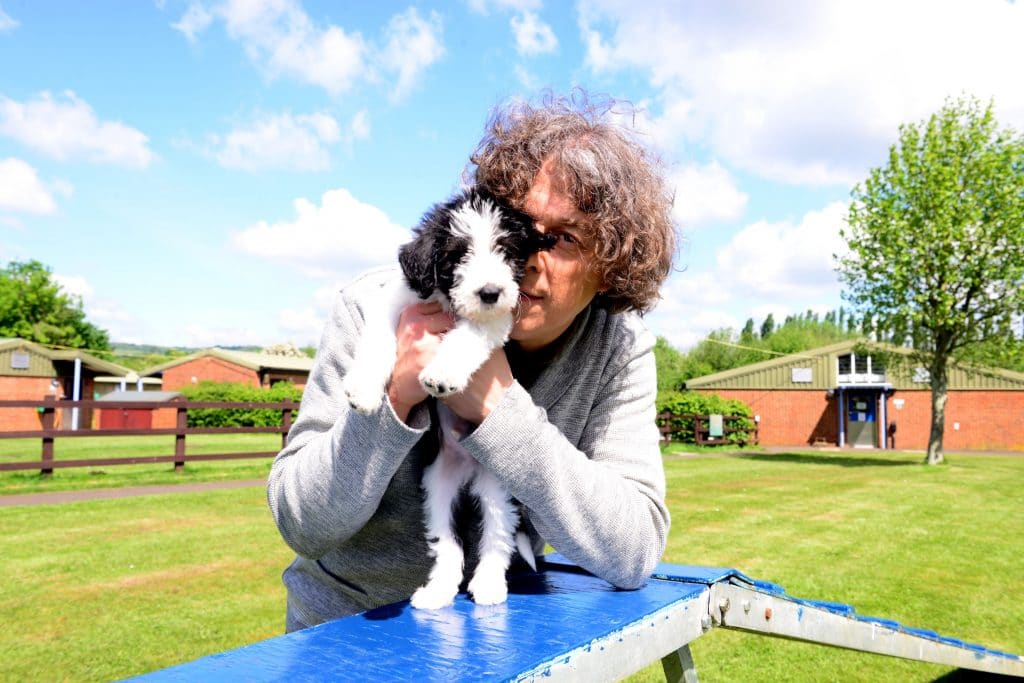 Dog lovers, rejoice! This series follows dog rescuers as they help save dogs and ensure they're properly looked after. Season one is narrated by Russell Tovey. Alan Davies's narration of the show begins in season two. He also appears in other episodes, like the Season 4, Episode 1 Christmas special.
WARNING: Contains footage of animals in negligent and abusive situations and of dead animals.
Stream The Dog Rescuers for free with ads on Tubi.
Alan Davies: As Yet Untitled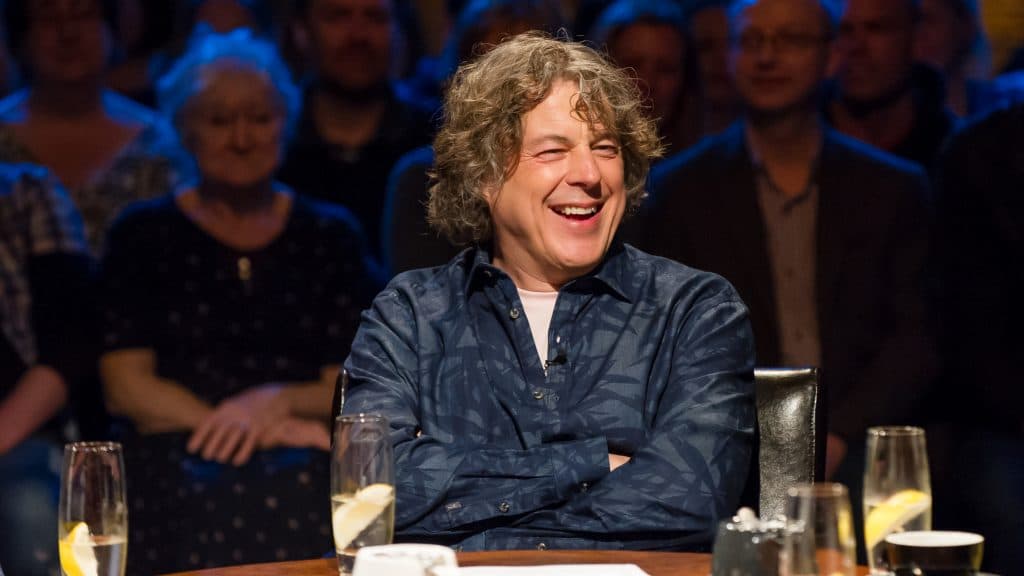 There's only one goal in this game: find the best title for each episode. To get there, a panel of celebrity guests tell funny and interesting stories from their lives. From Ardal O'Hanlon's bath in a random stranger's house to Noel Fielding's day as a stand-in shopkeeper, these stories are sure to having you rolling with laughter.
Grab a cup of tea or a pint of beer… This show is perfect for pretending to socialize without having to leave the house.
The first three seasons of As Yet Untitled are streaming on BritBox. (We hope they'll pick up the final two seasons as well).
Damned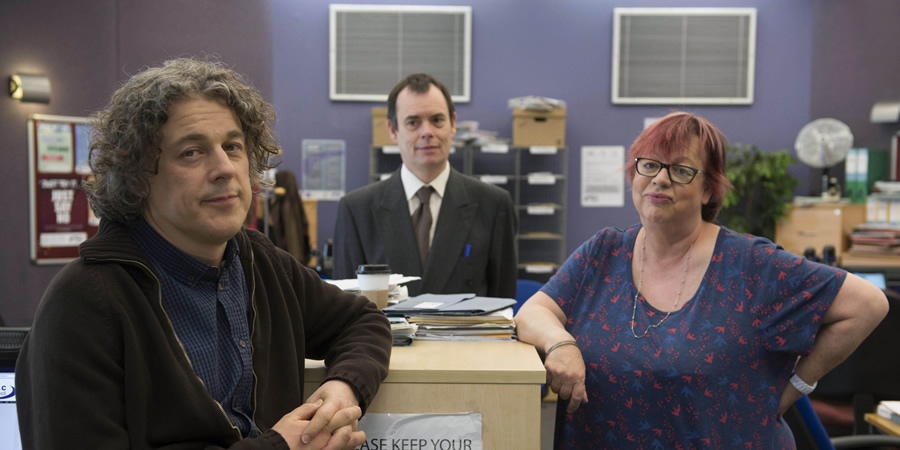 Damned is a sitcom starring Alan Davies, Jo Brand, and Kevin Eldon. It follows social workers as they trudge through their thankless jobs ensuring the welfare of others. It's a little more drama and slow-burn than some sitcoms, but its full of witty humor.
The Bromley Boys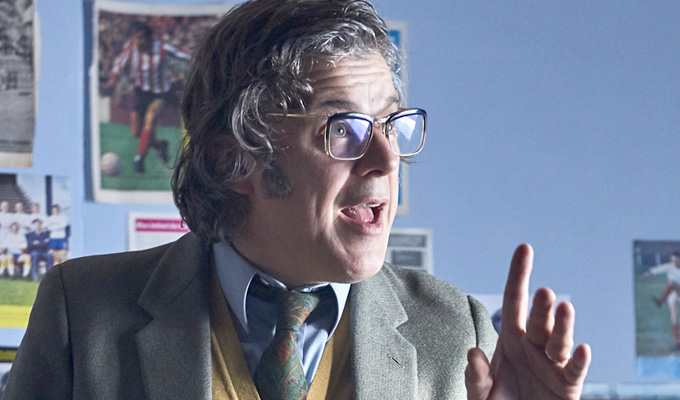 The Bromley Boys follows Dave, a teenager whose favorite soccer team also happens to be the worst team in Britain. It's set in 1969 and Dave is offered the job of team manager. Based on a true story and book by Dave Roberts. A feel-good flick with good humor and heart.
Starring Brenock O'Connor (Game of Thrones), Jamie Foreman, and Alan Davies.
Frankie Drake Mysteries
Alan Davies appears in the episode "Last Dance," Season 2, Episode 2. Frankie and her team investigate a kidnapping-gone-wrong where the victim's life depends on how quickly they can get to him.
Stream Frankie Drake Mysteries on PBS Masterpiece.
Flack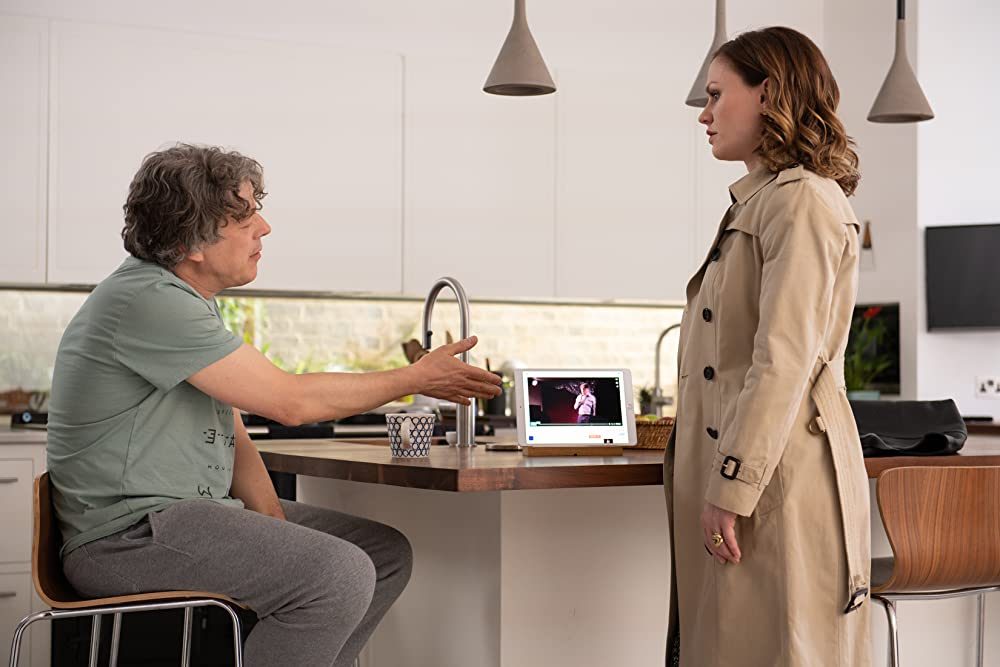 This drama stars Anna Paquin as Robyn, an American public relations specialist working for a London-based firm. Alan Davies appears in Season 1, Episode 3 as "Dan," a stand-up comedian accused of being transphobic in a viral video.
Also starring Lydia Wilson, Sophie Okonedo, Rebecca Benson, and Marc Warren.
Flack will be available to stream on HERE on January 22nd, 2021.
Alan Davies Stand-Up Specials
Some of his stand-up shows are available on DVD, but unfortunately fans in the Americas will need a Region-Free DVD player to watch them as they're only available on UK / Region 2 / PAL DVDs.
Urban Trauma (1998)
This early stand-up show will appeal to hardcore fans who want to witness his growth as a comedian. Region 2 DVD 'Urban Trauma' available on Amazon.
Alan Davies: Life is Pain (2013)
Life is Pain features Alan Davies's hilarious perspective of modern life. From growing up in the '70s, losing his mother as a little boy, social media, sex toys, to being a dad… No topic if off limits.
Region 2 DVD 'Life is Pain' available on Amazon.
Alan Davies: Little Victories (2016)
This hugely successful stand-up show went on tour in UK, Australia, New Zealand, Amsterdam, Antwerp, Dublin, and Switzerland. It's similar to Life is Pain but more refined. Davies is self-deprecating, witty, and honest. This DVD also includes 40 minutes of special features.
Region 2 DVD 'Little Victories' available on Amazon.
What's Your Favourite Alan Davies Show or Film?
Let us know in the comments!
Save it to Pinterest!