The IT Crowd Cast – Where Are They Now?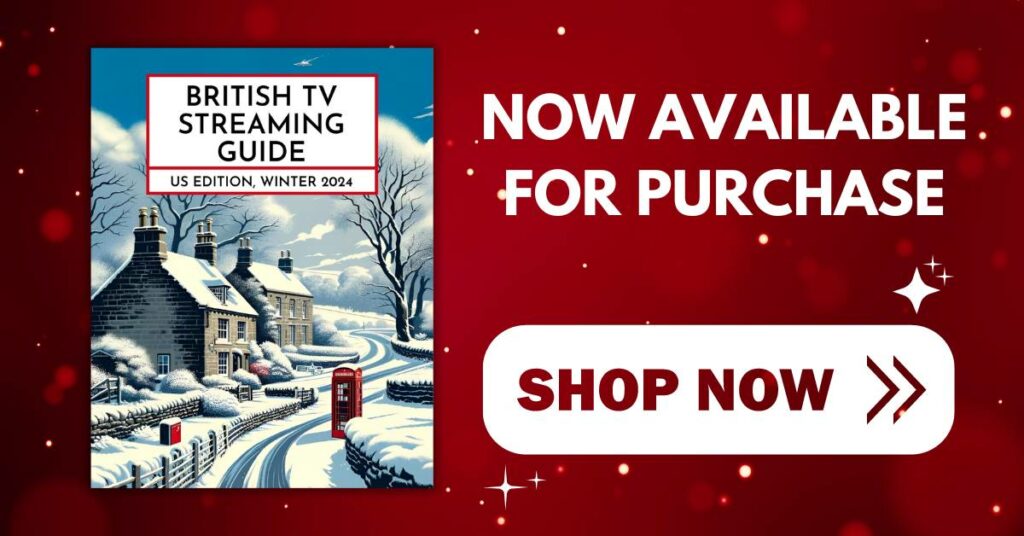 The British TV Streaming Guide: US Edition, Winter 2024 is now available. Get yours HERE.
In some cases, we earn commissions from affiliate links in our posts.
Last Updated on August 4, 2020 by Liberty White

Where are They Now? The IT Crowd Cast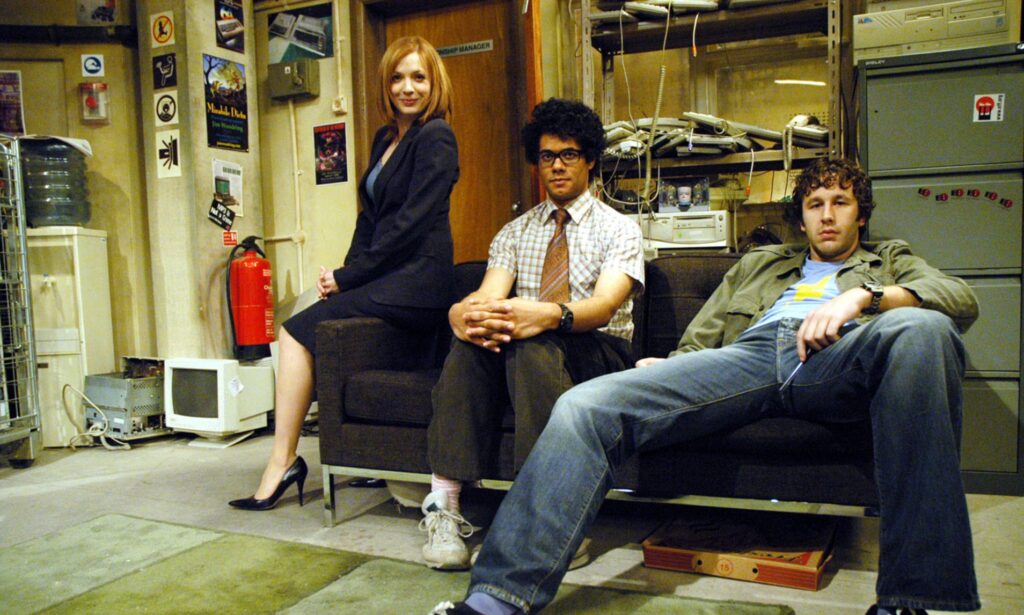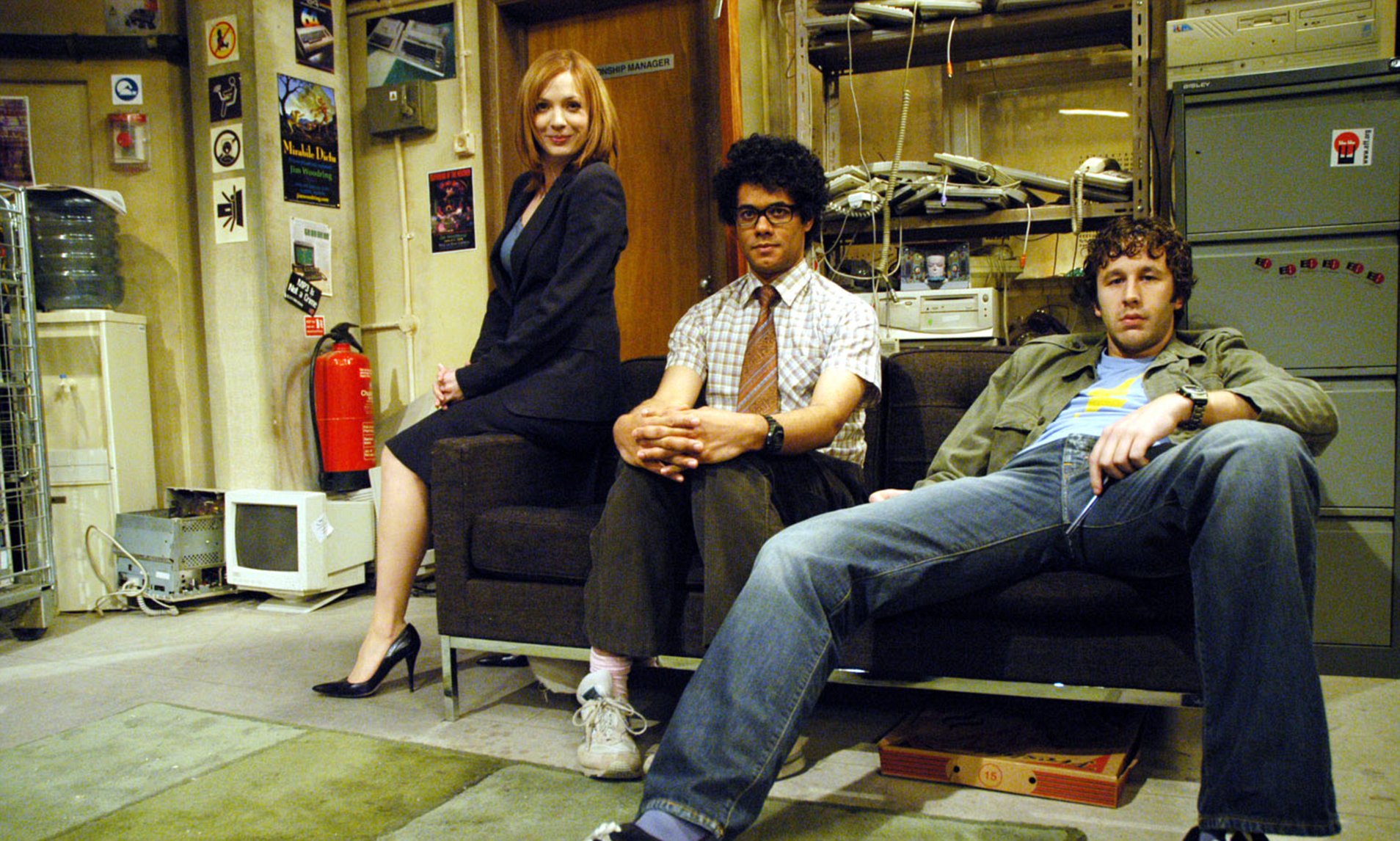 "Hello, I.T. …Have you tried turning it off and on again?" We'd love for The IT Crowd to turn on again. It simply didn't run long enough. It was one of the funniest shows when it ran from 2006 to 2013 and people are still discovering it today. By popular demand, a Christmas special aired in 2016 to help wrap the show up.
But, nothing can last forever.
Actors are nomadic, moving on from one project to the next.
Because we miss The IT Crowd so much, we thought we'd pop in and see how the crowd is doing.
Not familiar with The IT Crowd? Just picture two nerds in the basement of a building. Then one day, their boss hires a woman who knows nothing about computers to supervise them. Oh, and there's a goth living in the closet/ server room. If you need some lighthearted British comedy, be sure to add it to your to-watch list.
Let's see what Chris O'Dowd, Katherine Parkinson, Richard Ayoade, Noel Fielding, Matt Berry, and Graham Linehan have been up to…
Chris O'Dowd – "Roy Trenneman"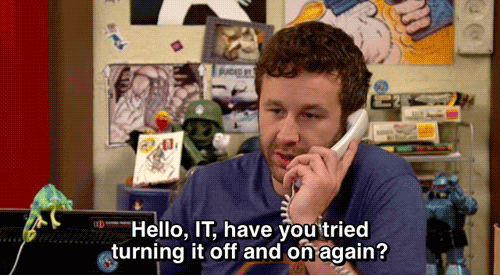 Chris O'Dowd is an Irish actor and comedian from Boyle, Ireland. Since The IT Crowd, he hasn't been short of work. From creating and starring in his own show to appearing in a Marvel movie, there's a lot to cover. Let's get started:
After The IT Crowd, O'Dowd had a small part in Thor: The Dark World and then showed up in one of my favorite movies, Calvary, starring Brendan Gleeson. Calvary is an Irish noir film written and directed by John Michael McDonagh. It has deeply dark humor running through it, so it isn't for everyone.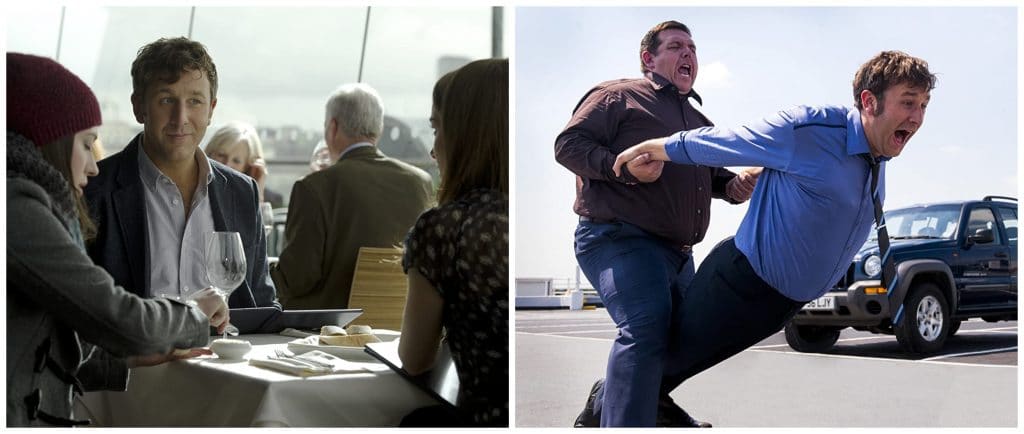 Then, he starred in Cuban Fury alongside Nick Frost. He doesn't only star in comedies, though. He also played Lennie Small in Of Mice and Men (Steinbeck) for National Theatre Live.
O'Dowd wrote and starred in Moone Boy, a hilarious and quaint show about growing up in small-town Ireland. O'Dowd plays the invisible friend of Martin Moone, a young boy growing up in the 90s. It was filmed in O'Dowd's hometown. As you can guess, it is partly autobiographical.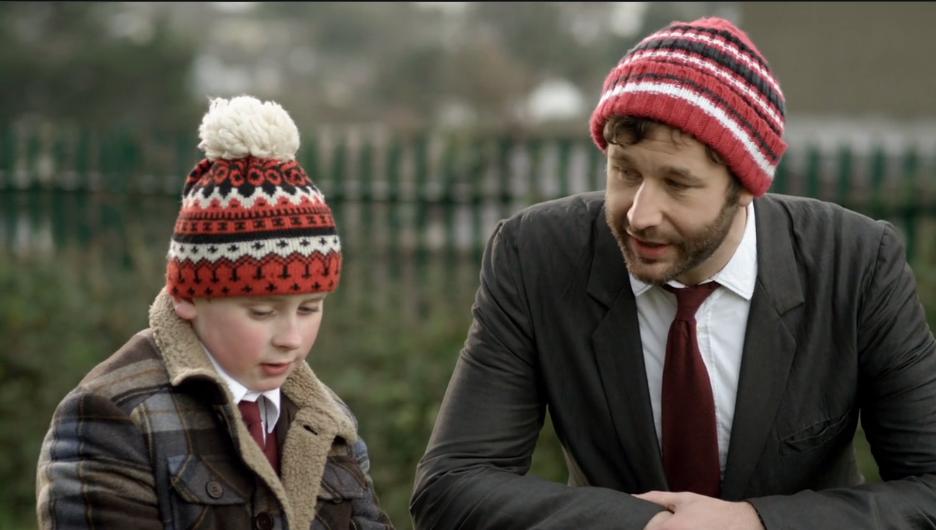 He had a major role in The Program, alongside Ben Foster, a film about an Irish sports journalist who suspects Lance Armstrong of using banned substances. In 2016, he popped up in the Netflix original comedy Mascots. He then took the role of Frank in Miss Peregrine's Home for Peculiar Children based on the book by Ransom Riggs.
Then, in a chance of pace, O'Dowd co-starred in Love After Love with Andie MacDowell about a grieving widow and her two sons.
O'Dowd also took a small role in Molly's Game starring Jessica Chastain, Kevin Costner, and Idris Elba. Molly's Game is based on the true story of Olympic-class skier Molly Bloom. After suffering a career-ending injury, Bloom went on to work in a high stakes gambling circle where she ran poker games in L.A. that were frequented by movies stars and more. It was adapted from Molly Bloom's book.
You can see him in Juliet, Naked, the Netflix original Sci-fi film The Cloverfield Paradox, Nick Hornby's State of the Union, also starring Rosamund Pike, which takes place in a pub ten minutes before the couple's therapy session, and episode nine of the CBS reboot of The Twilight Zone.
His latest projects include the EPiX series Get Shorty and the 2019 film How to Build a Girl.
Next, he will play Jack Maynard in The Starling alongside Timothy Olyphant (Justified) and Laura Harrier (Spider-Man: Homecoming). It's about a grief-stricken girl who is taunted by a stubborn starling that nests near her home.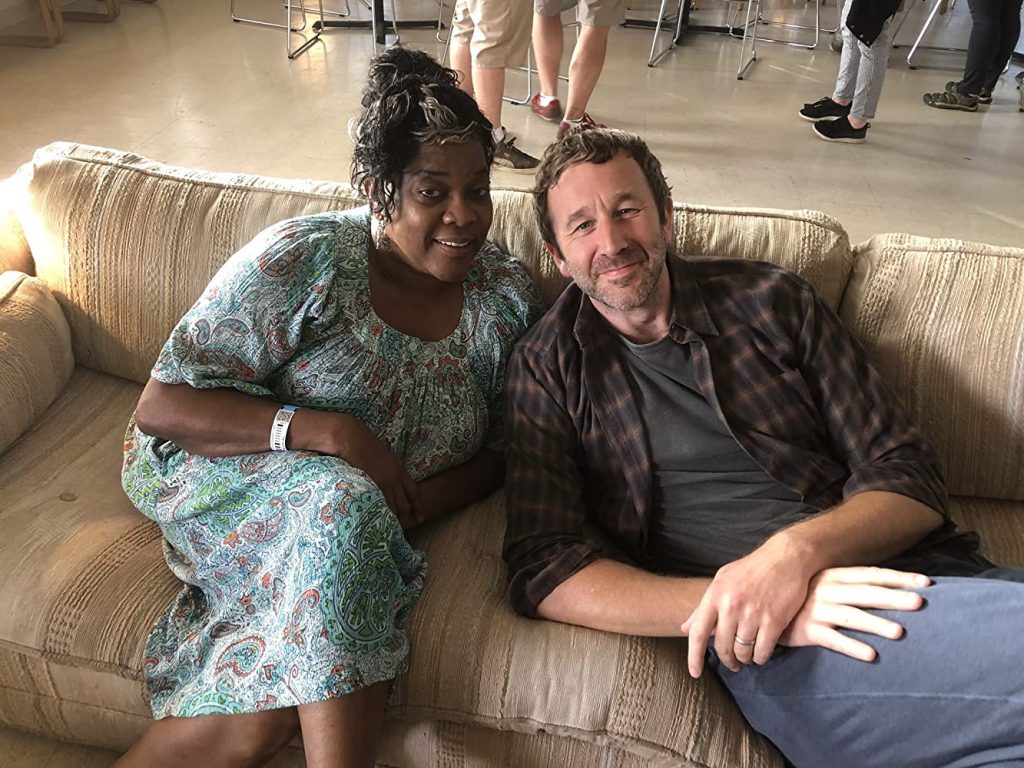 We look forward to seeing what O'Dowd does next. How about you?
Do you have a favorite role? Let us know in the comments!
Kathrine Parkinson – "Jen Barber"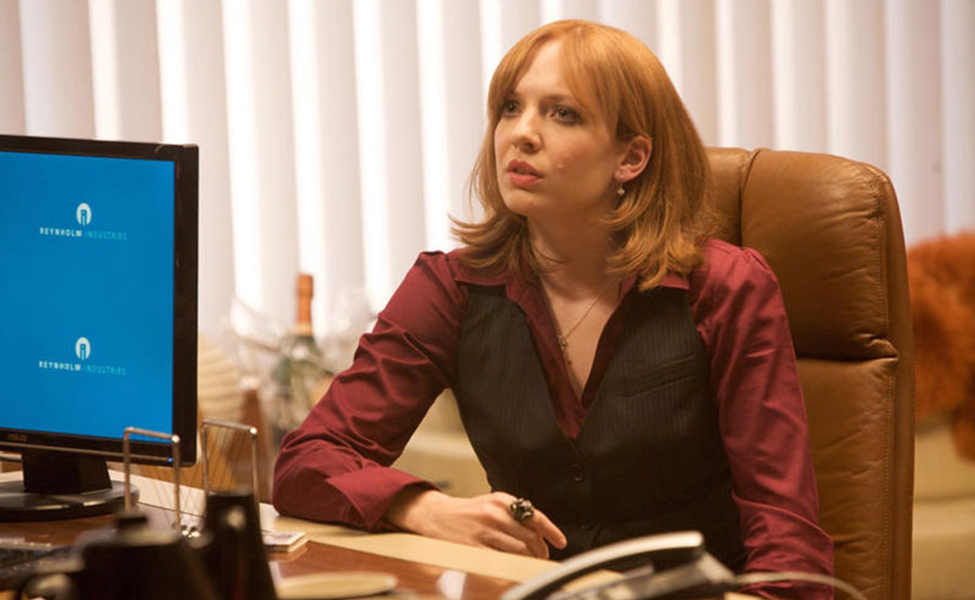 Kathrine Parkinson played the aloof department head and relationship manager in The IT Crowd.
Since then, Parkinson has also had a successful career. She is an English actor originally from Hounslow, a suburban town in the Greater London area.
She starred the first episode of Inside No. 9, "Sardines." Parkinson then played Rachel Stein in The Honourable Woman alongside Maggie Gyllenhaal and Tobias Menzies; it is an international story involving politics and espionage.
In 2015, she took on the role of Laura Hawkins, the mother of a family getting their first Synth – a highly developed robotic servant that looks human. But Synths aren't human. After all, they don't have a consciousness. But can consciousness be written into their code? Humans is a sci-fi show is based on the original Swedish show Real Humans. The British adaption ran for three seasons. Humans also stars Colin Morgan, Gemma Chan, and more.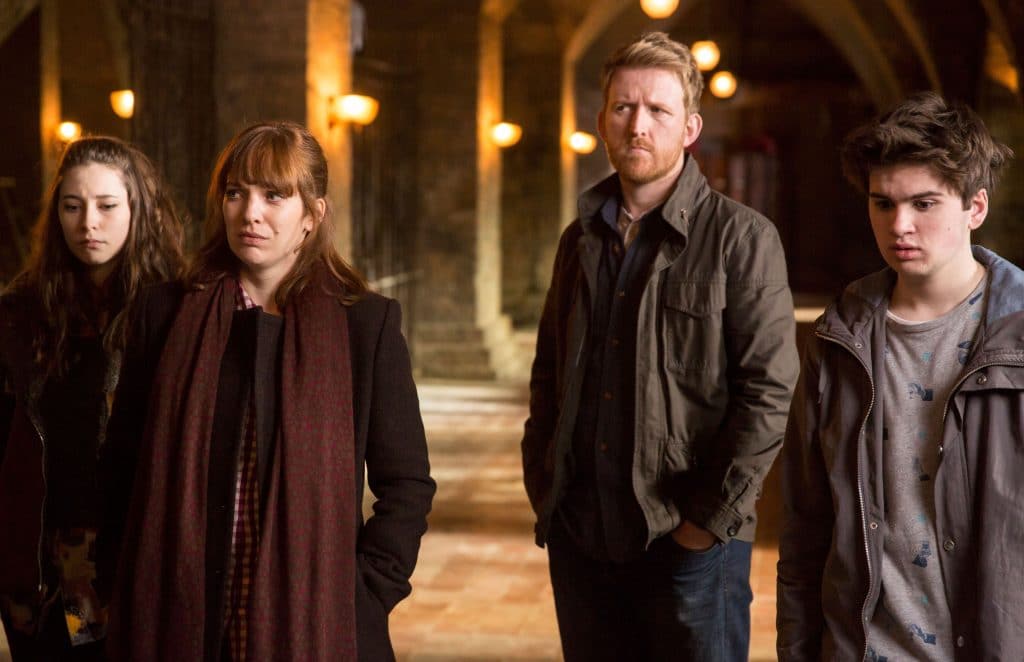 Parkinson then starred in the BBC One sitcom The Kennedys, a multi-generational family comedy set in the 1970s. It's streaming on Hulu.
She had a major role in the drama series In the Club about a group of expectant mothers bonding at pre-natal classes. It also stars Hermione Norris.
Then, she played Isola Pribby in Netflix's movie The Guernsey Literary and Potato Peel Pie Society about love in post-war Guernsey. It also stars Lily James, Matthew Goode, Penelope Wilton, and Michiel Huisman.
Parkinson appeared in all six episodes of the 2018 comedy series Hang Ups about a therapist (played by Stephan Mangan) who works from home through a webcam. If you're a comedy fan, you'll see countless familiar faces.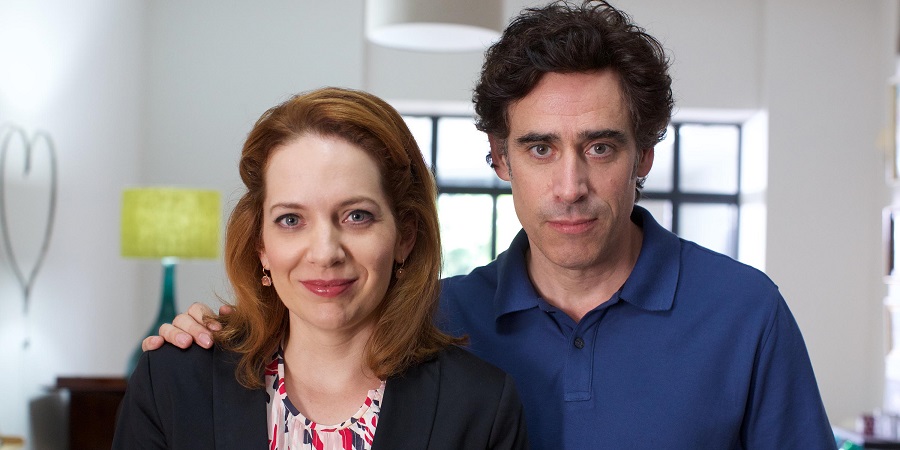 As for some of her more recent projects, Parkinson has a small role in Radioactive, the story of Marie Sklodowska-Curie and Pierre Curie, starring Rosamund Pike and Sam Riley. It was adapted for screen by Jack Thorne and is based on the graphic novels by Lauren Redniss.
She also starred in Defending the Guilty, How to Fake a War, and This Nan's Life / Nan: The Movie, a film version of Catherine Tate's famous comedy skit character, Nan from The Catherine Tate Show.
Her upcoming role is as Clemmie in Paul Dood's Deadly Lunchbreak, starring Mandeep Dhillon, Kris Marshall, Pippa Haywood, Johnny Vegas, and more. It's an action-comedy about an underachiever, hungry for fame, who sets out to kill five people during his lunch break.
I don't know about you, but I'm really looking forward to Nan: The Movie.
Does Paul Dood's Deadly Lunchbreak sound like a good movie?
Let us know what you think.
Richard Ayoade – "Maurice Moss"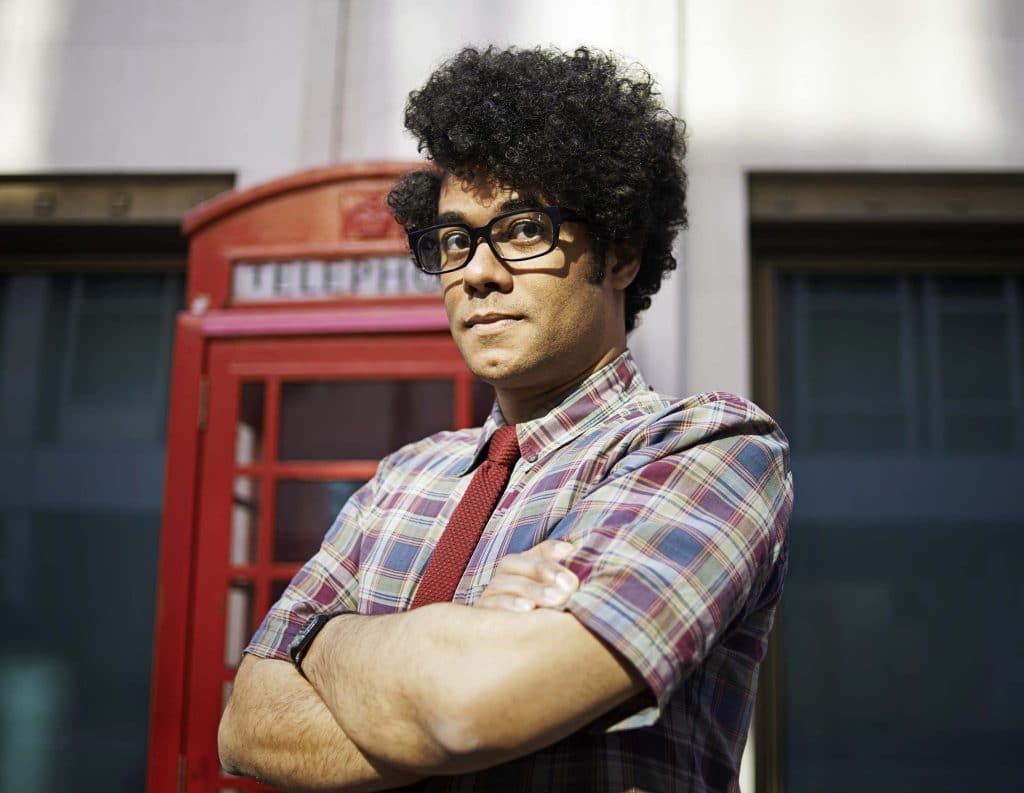 Richard Ayoade's career has also been successful since he played the lovable goofball, Moss, in The IT Crowd. Ayoade grew up in Suffolk, England and got his on-screen star in The Armstrong and Miller Show. He found success even before The IT Crowd in the surreal comedy show The Mighty Boosh. He later went on to join Noel Fielding again in Noel Fielding's Luxury Comedy. If you thought the Mighty Boosh was surreal, this one is even wilder.
Since The IT Crowd, Ayoade has performed in a plethora of children's shows. He voiced Templeton in the kid's show Strange Hill High and the subsequent video game. His voice is also in The Boxtrolls and Early Man. He voices two characters in the 2015 version of Danger Mouse. Other voice performances include The Lego Movie 2: The Second Part, Apple & Onion, and Moominvalley. You can spot him in Paddington 2 as the forensic investigator.
Ayoade has a small role as Patrick in The Souvenir and The Souvenir: Part II, two movies set in the early 1980's about a young film student who becomes romantically entangled with an untrustworthy man. They star Tilda Swinton and Tom Burke along with Honor Swinton Byrne, Alice McMillan, Tosin Cole, and Joe Alwyn. Neil Young plays a radio interviewer. Part II is set to release in 2020.
For Netflix's TV-MA anime series, Neo Yokio, Ayoade voices various characters. And if you're a Star Wars fan, listen for him in The Mandalorian. He plays Zero.
Listen for him in Disney-Pixar's upcoming movie Soul set to release in November 2020. Richard Ayoade voices the character of "Soul Sorter."
If it seems like his career is light on acting credits, it's because he's been busy with other projects…
Ayoade directed The Double starring Jesse Eisenberg and Mia Wasikowska based on the Dostoevsky novel.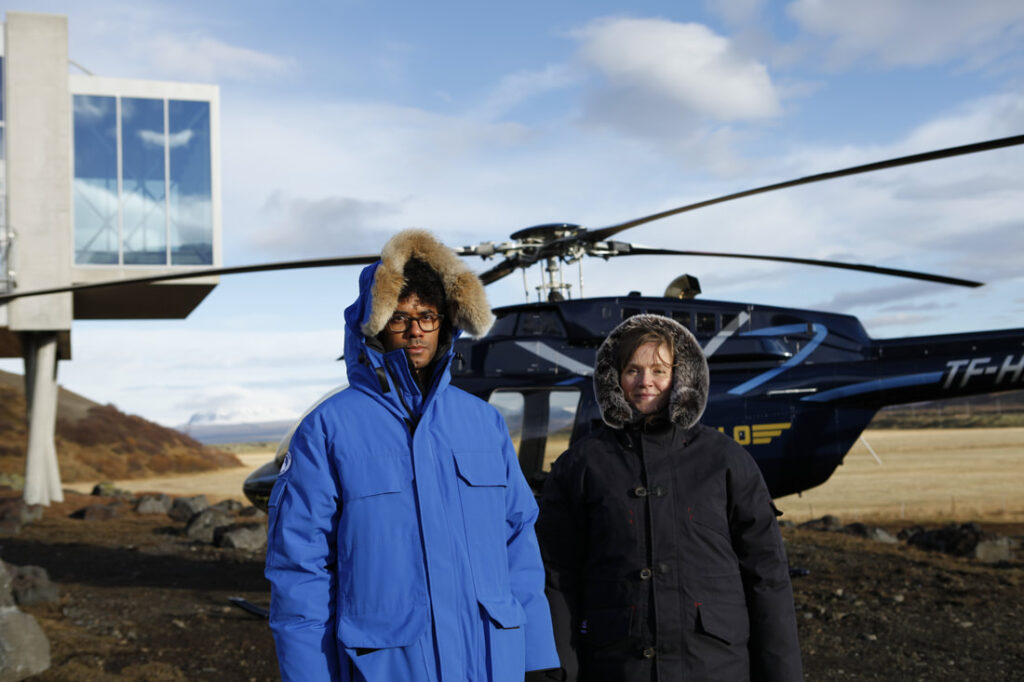 He also hosts the humorous reality travelogue Travel Man: 48 Hours in… where he takes a celebrity to a random city. You'll see familiar faces and new places.
Noel Fielding – "Richmond"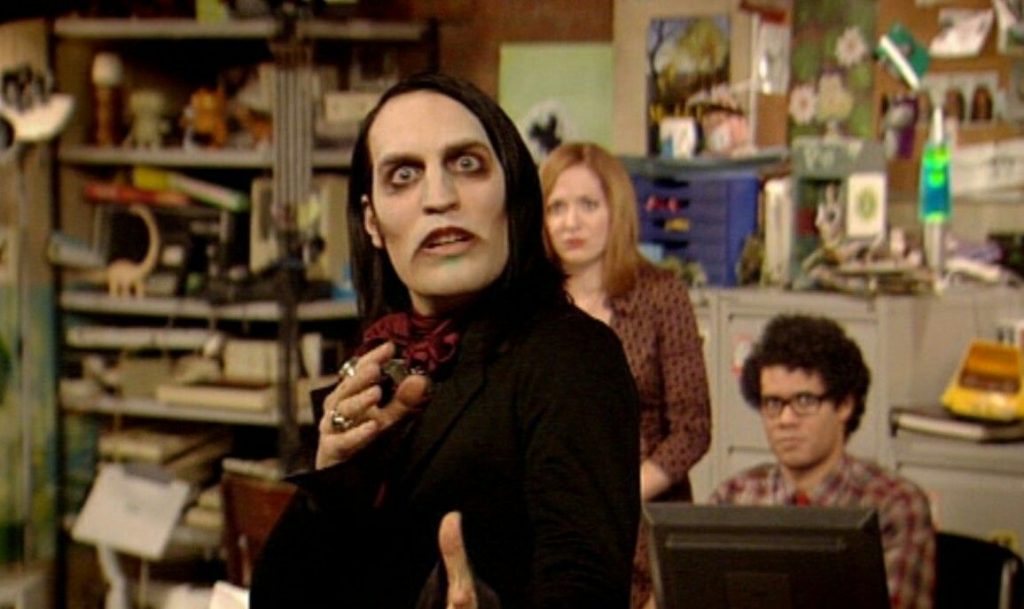 Noel fielding is an English actor, comedian, and artist from Westminster, London. He is probably most well known for his role in The Mighty Boosh alongside Julian Barratt.
In The IT Crowd, he played Richmond, the goth in the closet / server room. Although he wasn't in every episode, he was a joy to watch.
After The IT Crowd, he went on to create another comedy show, Noel Fielding's Luxury Comedy, after he and Barratt decided to end The Mighty Boosh.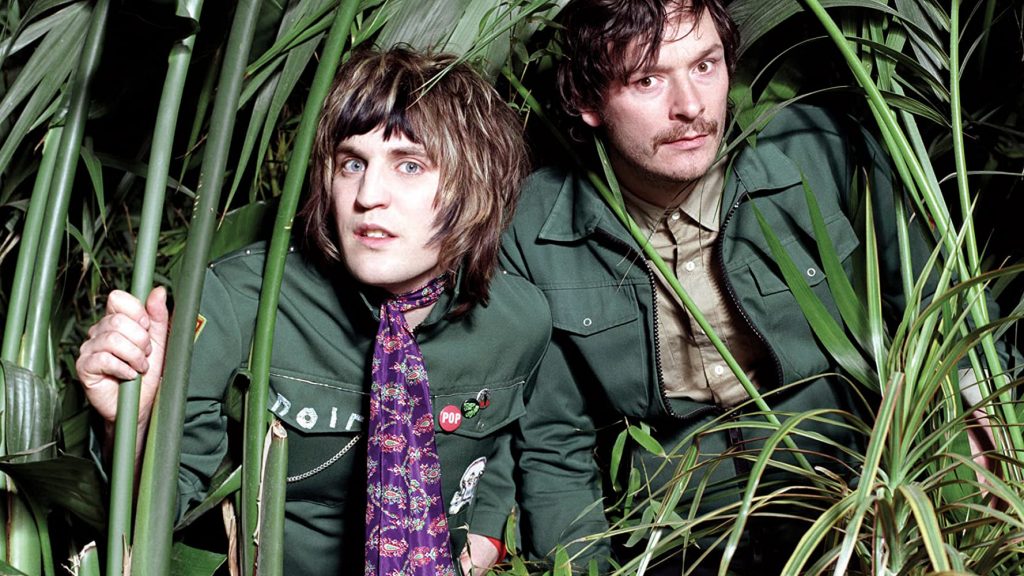 Although he has been in a few productions, including voicing Balthazar in the Lego Movie 2: The Second Part, he has primarily taken part in hilarious comedy panel shows such as QI, Never Mind the Buzzcocks, the Big Fat Quiz series, Alan Davies: As Yet Untitled, 8 Out of 10 Cats Does Countdown, and Taskmaster.
Fielding also joined Ayoade for Travel Man: 48 Hours in Copenhagen.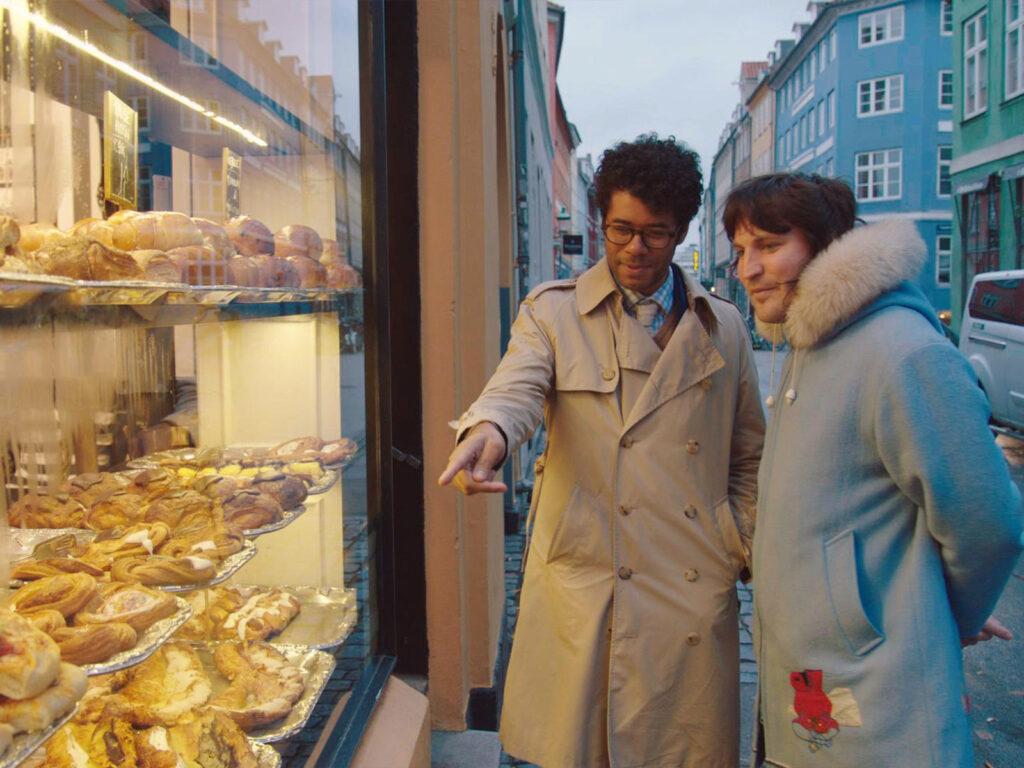 And of course, Noel Fielding and Sandi Toksvig have been the new hosts on The Great British Bake Off since it moved to Channel 4.
Matt Berry – "Douglas Reynholm"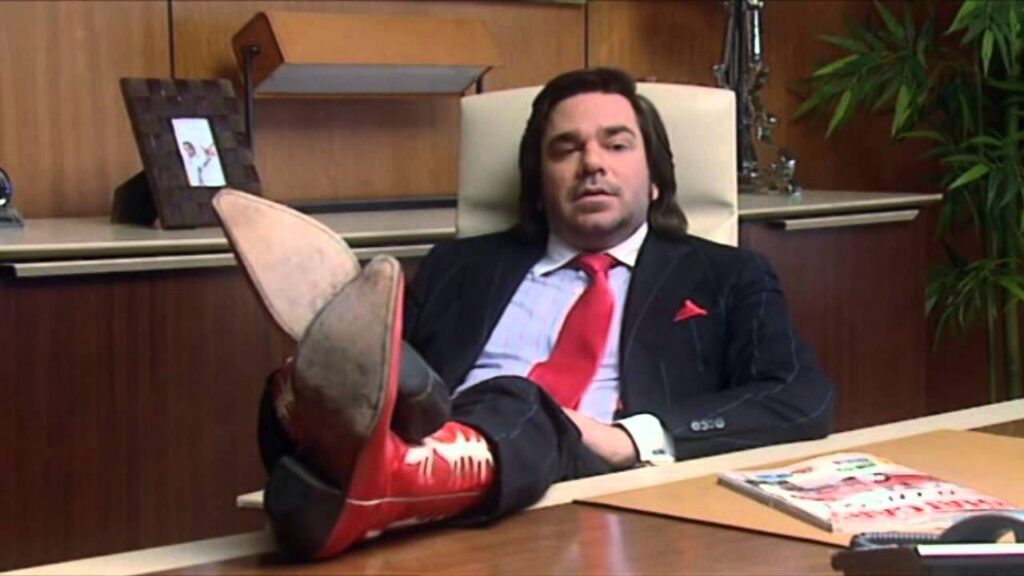 Matt Berry is an actor, comedian, writer, and musician from Bromham, England. He played the second Head of Reynholm Industries in The IT Crowd.
Since The IT Crowd, he's been involved with many projects, including writing and starring in Toast of London. It is about a middle aged actor called Steven Toast with plenty his own problems.
He also recently starred in Year of The Rabbit for Channel 4 and IFC. It isn't currently streaming, but we hope it will be soon. Berry plays Detective Inspector Rabbitt, a dedicated yet drunk and dim detective accompanied by his partners: a goofball rookie and an intelligent black woman ignored by everyone because the show is set in Victorian England.
His current project is the much-loved television adaption of What We Do in the Shadows on FX. (The show is based of a 2014 movie of the same name). In the show, Berry plays Lazlo, one of three vampires living together on Staten, Island. Because they've known each other for a hundred years, their antics put a satirical spin on vampires.
Graham Linehan – Writer and Creator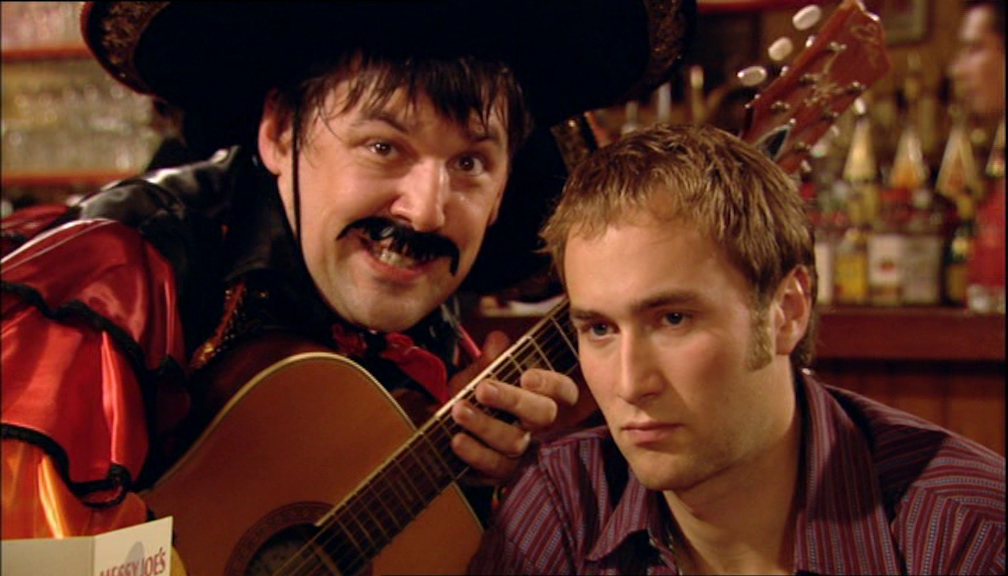 Graham Linehan is a writer and director from Dublin, Ireland. Linehan had cameos in four episodes of The IT Crowd: as Messy Joe's Restaurant Musician (season 1, episode 3), the blind sorcerer (s2, e6), as an audience member of Jen's speech (s3, e4), and as Beth Gaga Shaggy (s4, e3).
If you enjoyed The IT Crowd, check out his other shows:
What are your favorite roles from The IT Crowd cast?
It was nice catching up with the "crowd." What are you looking forward to seeing? Are there any other casts you want us to feature?
Let us know in the comments below!
Save it to Pinterest!