An Interview With Debra & Dave Rixon of Grindelwald Productions (Footloose Travel Videos)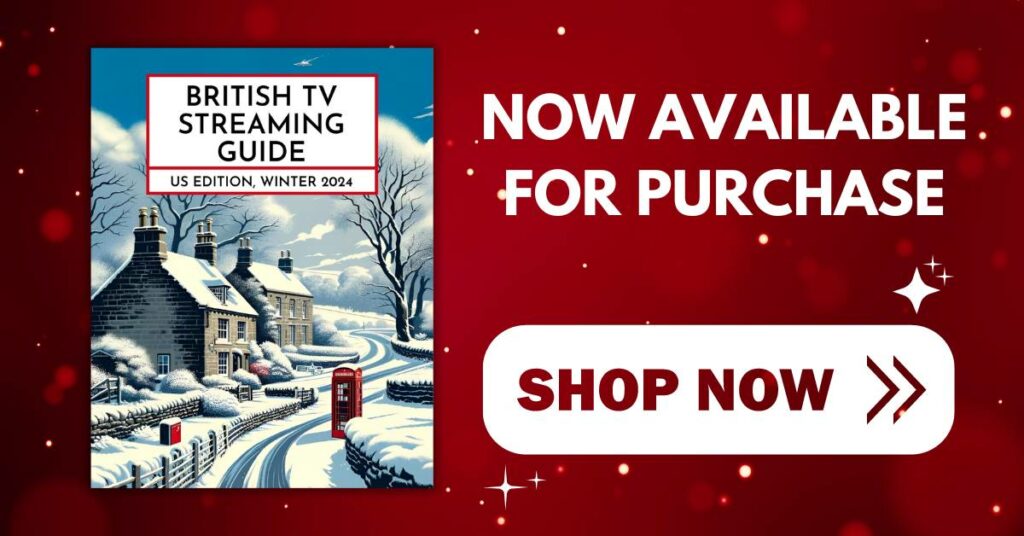 The British TV Streaming Guide: US Edition, Winter 2024 is now available. Get yours HERE.
In some cases, we earn commissions from affiliate links in our posts.
Last Updated on December 13, 2020 by Stefanie Hutson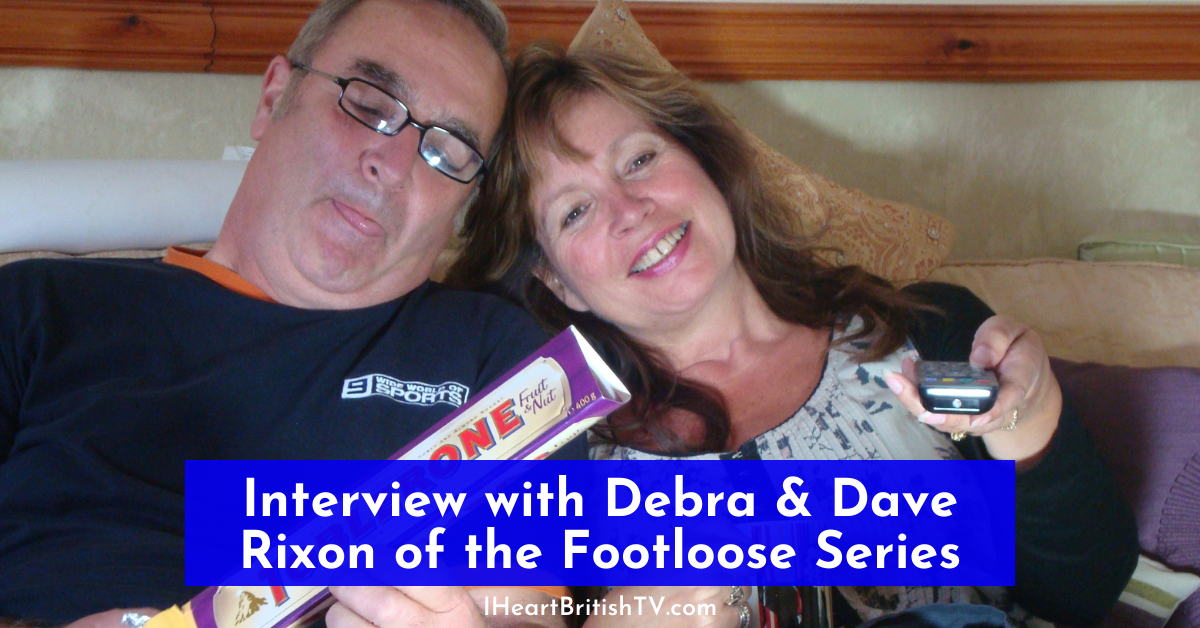 If you're a fan of travel videos, you won't find many better than the Footloose series. Produced by husband and wife team Dave and Debra Rixon (with music by Barnaby Smith), these lengthy travel videos offer depth and realism you don't get in a lot of larger productions.
When we heard they were producing a new video covering Oxford and York, we got in touch to interview them for the 2020 British TV Year in Review magazine. It was a really great, interesting interview, and unfortunately, we had to publish a slightly abridged version due to the space constraints of traditional print publications.
Below, you can read the full text of the interview – and at the end, we've included links so you can check out their travel videos for yourself.
An Interview With Debra & Dave Rixon of Grindelwald Productions (Footloose Travel Videos)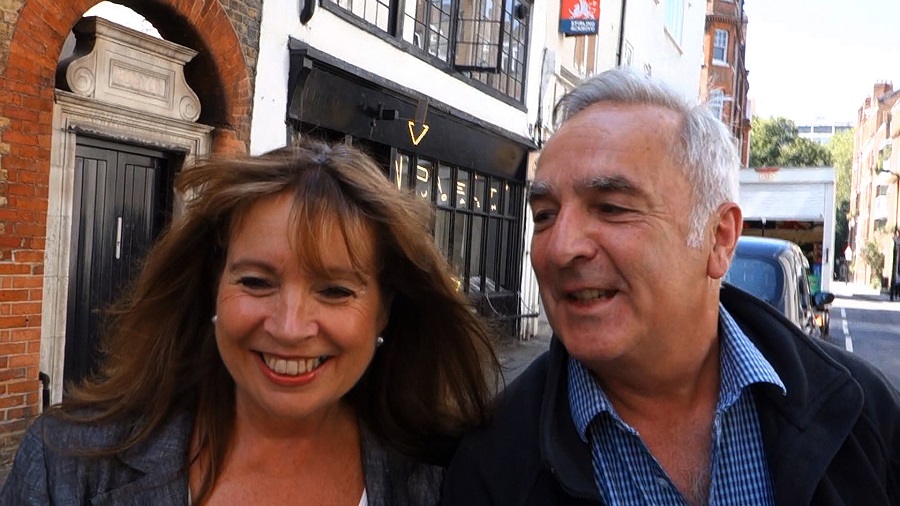 What inspired you to start filming your own travel series?
We were both widowed and met and married in our forties. We began walking to escape our teenage children still living at home. It was on one of our walks that Dave reminisced about his late father's love of walking, and Debra voiced the idea that with Dave's BBC expertise, we could do a virtual walk for people who could no longer get out and about, and it grew from there.
In 1998 our first filmed walk was the Ridgeway Long Distance Path in southern England, which ran close to our home in the Chiltern Hills. Our local bookshop stocked the VHS tapes to great success, and our local TV station in Oxford serialised it. Mail order catalogues picked it up, and as it transferred to DVD format, an agent for foreign television sales took us on board and we began our first foray into European travel in 2005. It was also a chance for Dave to take early retirement from the BBC, and start to make his own programmes, instead of editing other people's! And Debra got to have a new travel wardrobe, sometimes more than once a year.
What's been your favorite location to film?
Now that's a very difficult question, Stefanie!
Dave: It's simple for me, every new one is the best one! I throw everything into each programme. Our mantra has always been for each destination: 'the best way to discover and enjoy a country's most beautiful places is to walk the trails, pathways and streets.' If pushed, the Austrian Tyrol is perhaps the most beautiful with the added advantage of least stress because we could use the sleek Austrian rail network instead of all that driving to our walks.
Debra: That's so hard to answer; Italy is lovely because it is warm and sunny and beautiful, but it is also probably the most stressful country to film in for a variety of reasons! I fell in love with Zakopane in the Polish Tatra mountains, and we still go back there for winter holidays; our cameras weren't noticed at all, which made it easy for us. I think it comes down to that for me, because every location is wonderful and interesting, but how easy it is for us with permissions to film and getting about influences a 'favourite' place to film.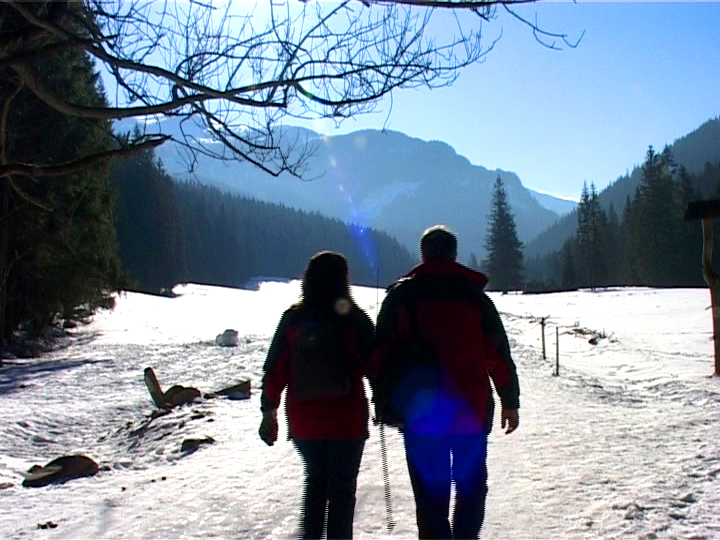 What places are on your "must do" list for future videos?
The whole world! So far we have only officially recorded in Europe, although we have home movies of all our other destinations of course. We would love to do Footloose in the US, but unfortunately protectionist restrictions in each state make it a bit difficult for us, so our filmed RV adventures States-side remain personal. We intend to go back to New Zealand and make a Footloose there, and Scandinavia would be nice. Fans give us suggestions all the time, and Debra fancies Paris in the Spring! But we'll have to see how covid pans out next year.
How has the pandemic impacted what you do?
Our first lockdown in the UK was very restrictive as you might imagine, but we were allowed to exercise outdoors, and as the Chiltern Hills is our backyard, we were able to walk a great deal which kept our sanity, and research and plan a Footloose to two English cities as soon as restrictions were eased.
We also had time to answer some wonderful emails from fans, telling us how our travel shows had helped with special needs children and autism to seniors with dementia, and everyone in between who were homebound and unable to travel. Dave had time to re-master our first film, Along the Ridgeway with a new introduction. So it feels as if it's come full circle, as our first thoughts 22 years ago still apply; to be able to travel without leaving your armchair!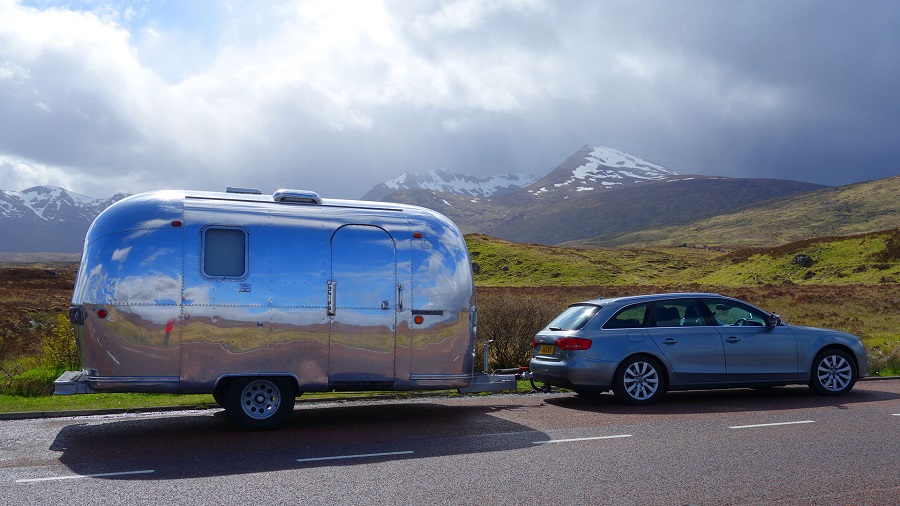 Do you have any funny stories about things that have happened while filming?
Depends on your definition, Stefanie – were they funny at the time, or afterwards!
Debra: The one that springs to mind for me was on our Classic Tour of Scotland with our vintage Airstream. We were driving from the Isle of Skye, still in the Highlands, towards Inverness on a country road and didn't manage to avoid an enormous pothole. We jolted over it and merrily carried on. A white Ford panel van pulled alongside us, two men gesticulating at us to pull over.
Now, in the UK, if a white van pulls alongside you, you just step on the gas and don't make eye contact, but as they didn't seem to want to carjack us, we did pull over in the entrance to a field. Dave got out to see if anything was amiss, and found that the whole bottom of the trunk had just fallen out, which meant so had the contents. We were just talking about it when a car pulled up beside us to tell us that there was a pile of stuff 'back there' which presumably was the contents of our trunk. So we managed a very tricky U-turn – backing an Airstream isn't easy – and drove back to find our property neatly piled at the side of the road!
Dave: It has to be the Italian tourist train, the Trenino! Whilst filming on the Italian Lakes, it seemed as though we were being stalked by these things; whenever I started recording, a trenino would invariably pull through my shot.
What's your best piece of travel advice?
Research! Bus times, train times and have a Plan B! If doing a walking trail, have a taxi drop you off at the other end of the trail, and walk back. That way you don't have to rely on a taxi or a dodgy cell phone signal at the end of a trail. Good maps are essential, some countries are a bit lacking in that department. Hire cars are usually at airports, and the SatNav may not be up to date or what you are used to – as we found in Southern Italy. Two pairs of socks for walking boots, Debra's never had a blister, even on the 95 mile West Highland Way.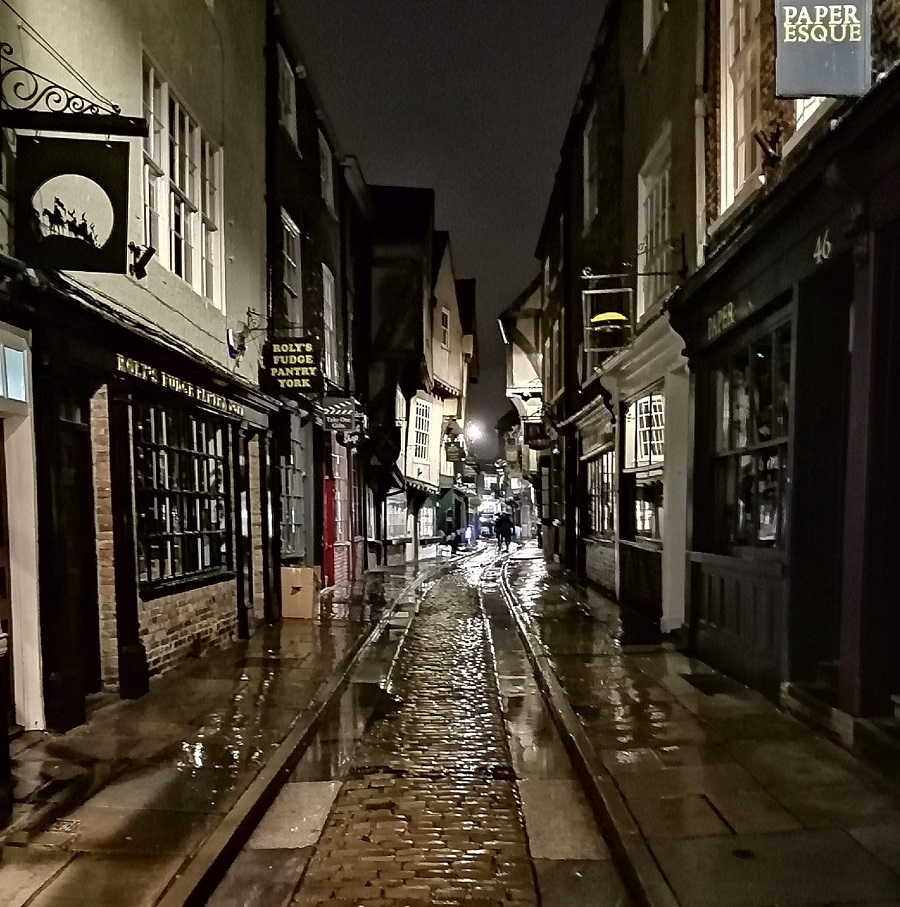 If you were giving advice to a first-time visitor to the UK who had time to see one place other than London, what would you recommend?
We would thoroughly recommend York for history, fun and diverse activities. It's two hours from London on the train, but it shouldn't be done on a day trip, there's far too much to see. For that, probably Oxford, the Cotswolds or Bath would be a better choice, but to really get a flavour, they need more than an afternoon!
What can we expect from your upcoming York/Oxford video? What do you love most about the two cities?
The diversity between them, but also the similarities – both have castles and prisons and historic pubs! Oxford, of course, has the dreaming spires of the beautiful University colleges (39 in total) but York has the medieval Shambles and city walls, and the magnificent Minster. We like to immerse ourselves in each location we film in, so we tend to embrace everything we can, without comparing it to anywhere else. So York is delightful, quirky in places with the 'snickelways' (alleyways), full of Viking fun and mad about ghosts, so we got caught up in that too.
Oxford is more reserved outwardly and perhaps doesn't like to think of itself as a tourist place, but in a student city, there's a lot of exuberance and rivalry beneath the sober exterior. The pubs are historic and intrinsically linked to the colleges, and we manage to do a tour of both! We're going to end up with two very different but fun one-hour visits.
And of course, since this is a publication for British TV fans, we have to ask – what's your favorite British TV series to watch when you're not traveling?
Dare we say there have been so many? Debra was hooked on Line of Duty and eagerly awaiting the new series; also the Sherlock series with Benedict Cumberbatch. She also likes a lot of the 'classic' series like Dad's Army, Only Fools and 'Allo 'Allo. Dave prefers comedy panel shows like 'Have I Got News For You' but reminds her he spends a lot of evenings looking at a screen making our own programmes!
Watch Footloose Travel Videos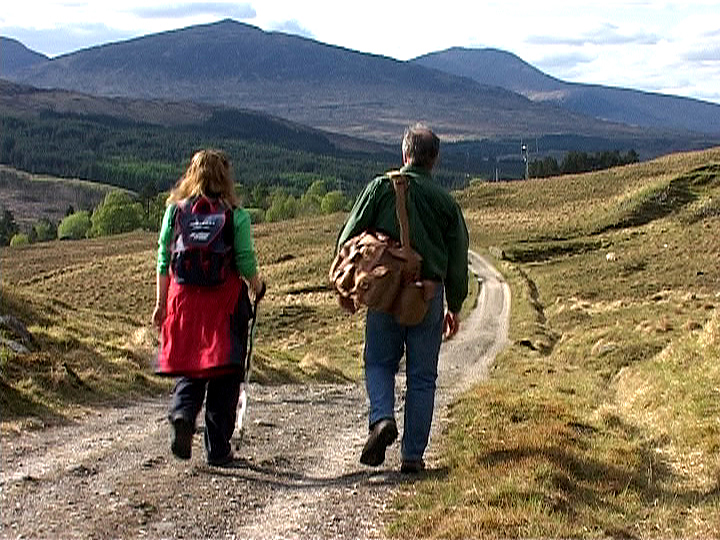 Below, we've rounded up links for Dave & Debra's travel videos set within the British Isles. There are also numerous videos set in places like Italy, Poland, Switzerland, Germany, Austria, and more.
You can watch them on Amazon Prime – and if you have a region-free DVD player, you can order physical copies of their DVDs. Their website lists the titles HERE, with links to their pages on Amazon UK.
Remember: You don't actually have to be in the UK to order from Amazon UK, but you DO need a region-free DVD player to watch DVDs you buy there (some computer DVD drives will also play them).
Footloose in Oxford & York – The newest in the series, this video sees Debra and Dave visiting two of England's history-packed smaller cities, Oxford and York.
Footloose in the Cotswolds, Part 1 – UK filmmakers Debra and David Rixon visit Stow, Chipping Camden, Broadway, and the gardens of Kiftsgate and Hidcote.
Footloose in the Cotswolds, Part 2 – UK filmmakers Debra and David Rixon visit Cheltenham, Painswick, Tetbury, and the City of Bath.
Footloose in England: Along the Ridgeway – This two-hour walking film takes you along southern England's oldest green road. The 85-mile walk includes stone circles, hill forts, villages, and more.
Footloose in London: All the Best Sights of our Capital – UK filmmakers Debra and David Rixon offer budget-minded tips for visiting London and viewing its best sites.
Footloose in London: Undiscovered and Unusual – This episode takes a look at some of London's less conventional attractions and sites.
A Classic Tour of Scotland: Footloose Special – UK filmmakers Debra and David Rixon travel Scotland in an Airstream trailer, stopping off to visit locations like the Isle of Skye, Glasgow, Stirling Castle, Edinburgh, and Inverness.
Footloose in Scotland: The West Highland Way – This two hour programme follows David and Debra as they walk the 95-mile West Highland Way from Glasgow to Fort William.
Footloose in Ireland – This nearly two-hour programme sees David and Debra travling both Dublin and the Dingle Way.