Douglas Henshall's Shetland Replacement Announced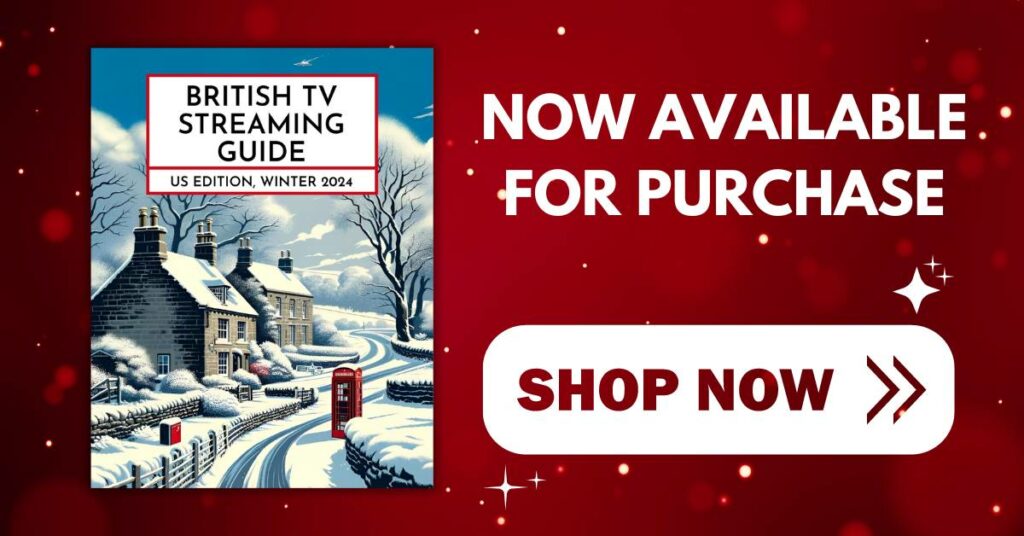 The British TV Streaming Guide: US Edition, Winter 2024 is now available. Get yours HERE.
In some cases, we earn commissions from affiliate links in our posts.
Last Updated on November 23, 2022 by Stefanie Hutson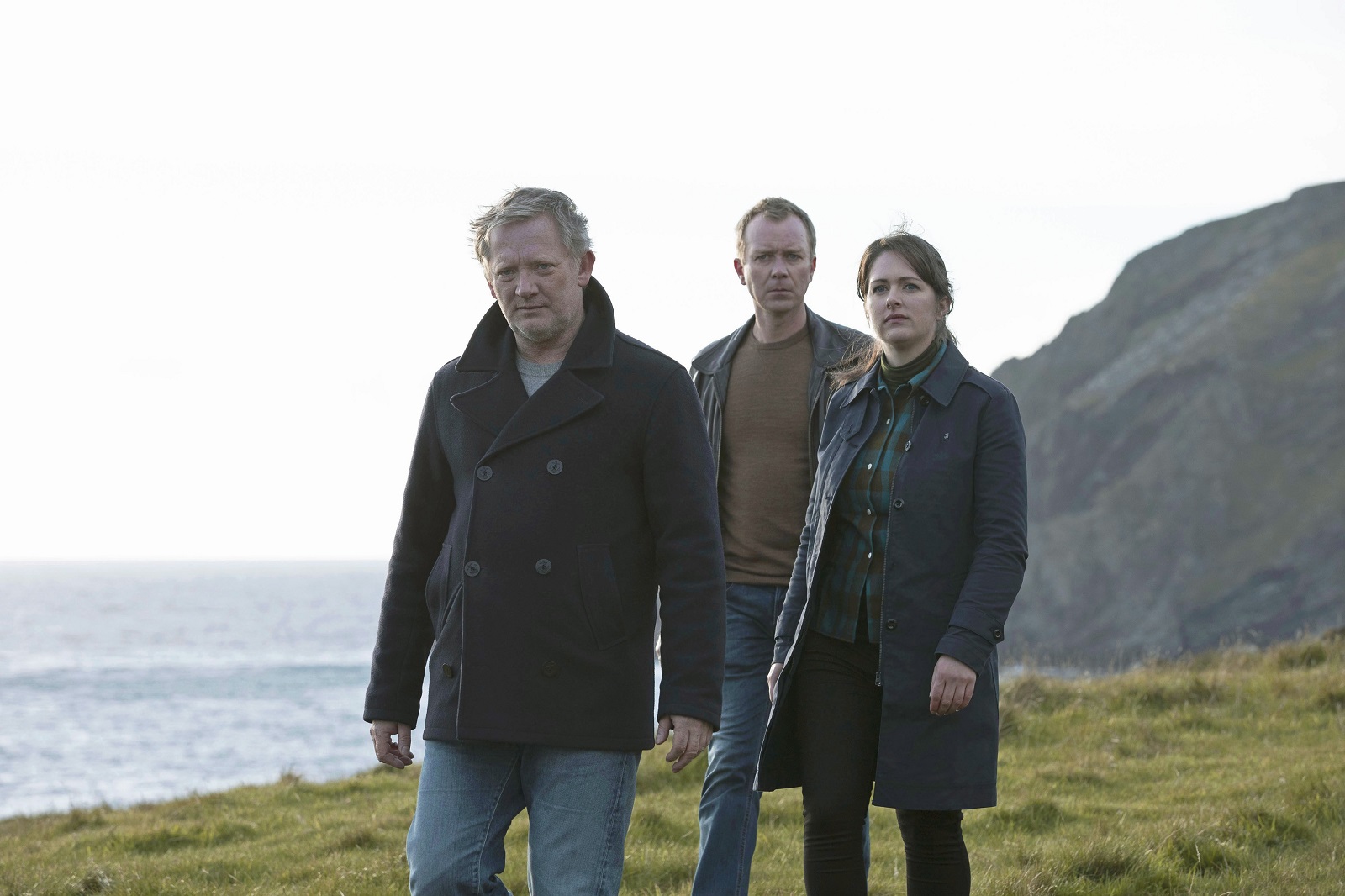 Shortly before the premiere of Shetland's 7th season, it was announced that season 8 of Shetland would have a new lead. After seven successful seasons, Douglas Henshall would be stepping down.
At the time, no further announcements were made – all that was known is that Henshall would receive a proper and "satisfying" send-off.
Douglas Henshall Replacement Named
Today, it's been announced that Ashley Jensen – known for starring in the TV adaptation of the Agatha Raisin book series – will take over the lead role in future seasons of Shetland. Her character will be called DI Ruth Calder, and she'll play a native Shetlander who has returned to the area after a lengthy career working for the Met in London.
Of the new role, Jensen said:
I am absolutely thrilled to be joining Shetland as DI Ruth Calder. It's such a hugely successful show and I am aware I have very big boots to fill since the departure of DI Perez, who was very much loved by fans of the show.

There will be a different dynamic with Ruth amongst the regular characters and a few more new interesting characters to enjoy. However the integrity of the show and the world that has been created will remain very much in the same tone as the last seven seasons.
And no worries – Tosh isn't being pushed aside. It's said that Alison O'Donnell's Alison McIntosh will be working closely with the new character.
Other series regulars slated to return include Lewis Howden as Billy, Anne Kidd as Cora, and Steven Robertson as Sandy.
RELATED: 20 of the Best Scottish Mysteries & Crime Dramas
When Does Season 8 of Shetland Premiere?
It's still too soon to have an exact premiere date, but we know season 8 of Shetland will begin filming in spring 2023, with a likely air date in late 2023. US premiere dates could be slightly later, as many shows have a delay before airing overseas.
What Does This Mean for Agatha Raisin: Season 5?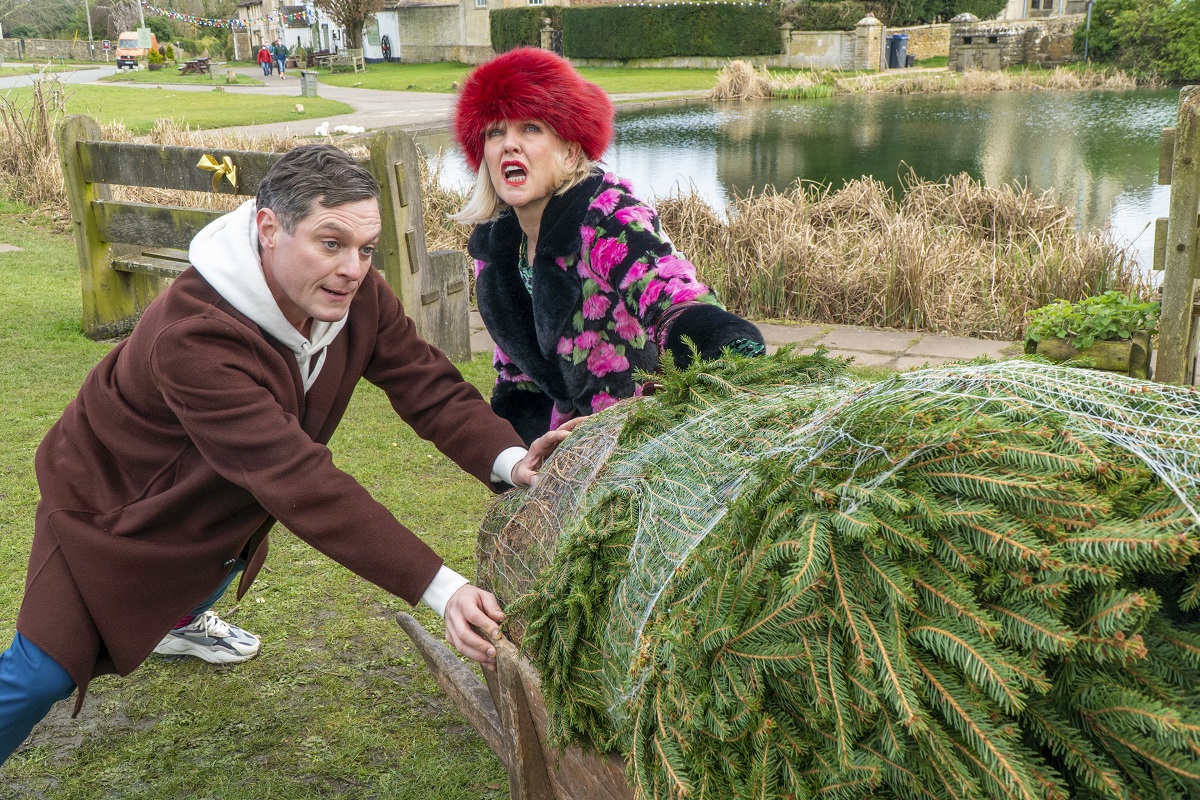 Many British TV fans have come to know and love Ashley Jensen as the late M.C. Beaton's feisty Cotswold-based detective, Agatha Raisin. Even though she doesn't LOOK like the author described the character, Beaton is said to have loved Jensen's portrayal.
It's been a while since the last season of Agatha Raisin aired, and to date there's been no word about a new season. Does the Jensen's new role in Shetland mean that's it for Agatha?
Not necessarily. In some countries, a TV season consists of 16-25 episodes, meaning a single show takes up most of an actor's year. In the UK, seasons are much shorter. It's not at all uncommon for successful actors to appear in 2-3 shows over the course of a year.
That said, we really won't know until Acorn TV and their partners decide whether to renew it for another season. We'll share more when and if we hear more.
While You Wait for Ashley Jensen's Shetland Debut…
It may take some time to get used to a new lead in Shetland, but we're excited to see what the new version of the show looks like – and we're thrilled they've chosen another Scottish actor to continue the series. In the meantime, if you're looking for something to do while you wait, we have a few ideas.
Check Out Some of Ashley Jensen's Other Roles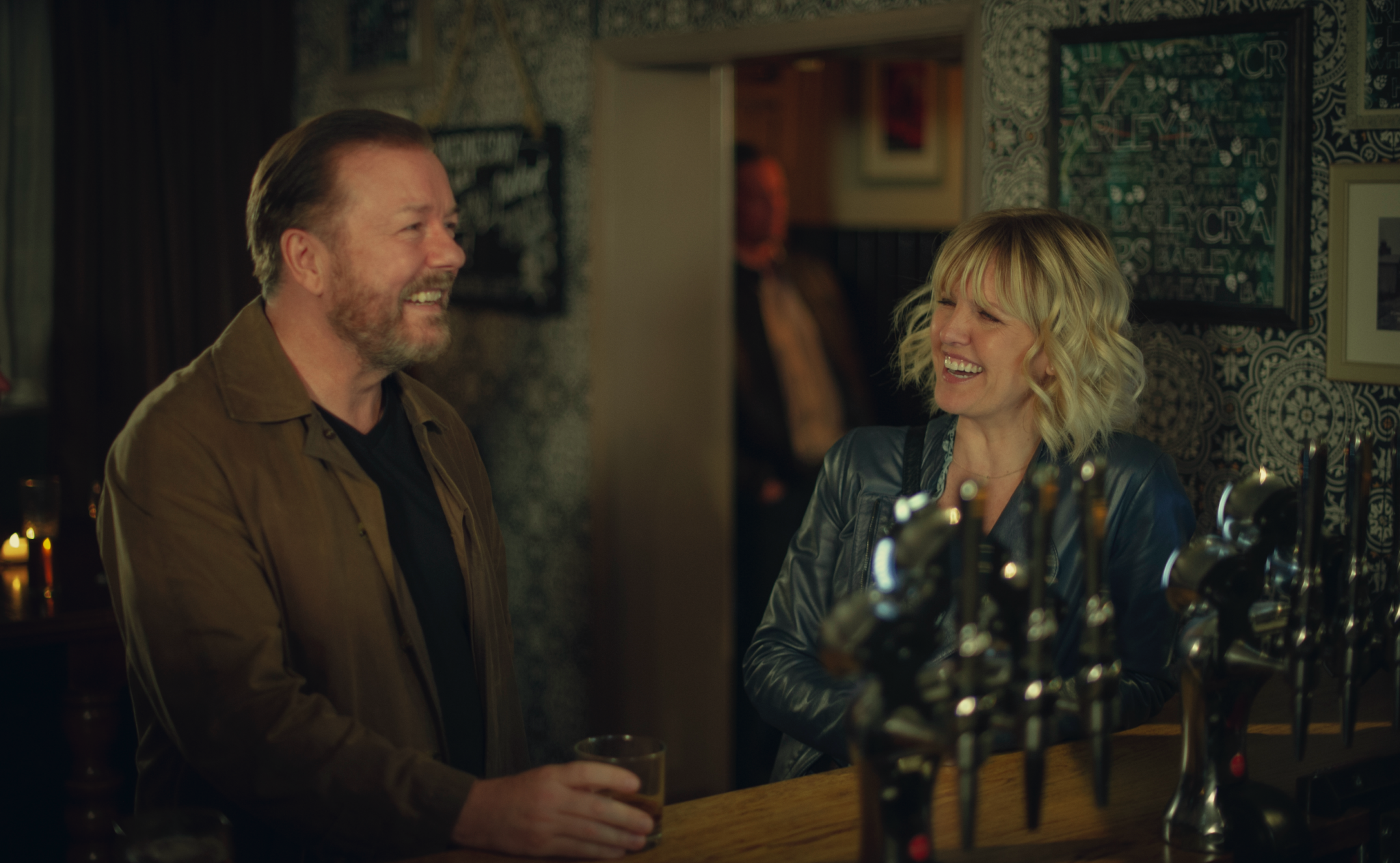 Ashley Jensen is another one of those delightful actresses whose best roles seem to have come after the age of 40. If you're not familiar with her work, we recommend checking out:
After Life (language warning for those who are very sensitive to swearing and adult humour) on Netflix
Agatha Raisin on Acorn TV
Extras on BritBox
Eleventh Hour on BritBox
Love, Lies, & Records on Acorn TV
Catastrophe on Amazon Prime Video
Ugly Betty on Hulu (AMERICAN SERIES)
Read Anne Cleeves' Shetland Book Series
Though the books are quite different from the TV series (especially later seasons), they're where it all began – so it's hard to call yourself a true Shetland fan if you haven't at least given them a try. The first two seasons of the TV production were adapted directly from the books, while later seasons moved to longer mysteries that simply used her characters.
You can read descriptions of each book in the Shetland series in order HERE.
Unlike the TV series, the book series is finished. Ann Cleeves has previously stated that there will be no additional Shetland novels.