Acorn TV (US) to Remove Nearly 10% of Their Titles in December 2022
In some cases, we earn commissions from affiliate links in our posts.
Last Updated on December 1, 2022 by Stefanie Hutson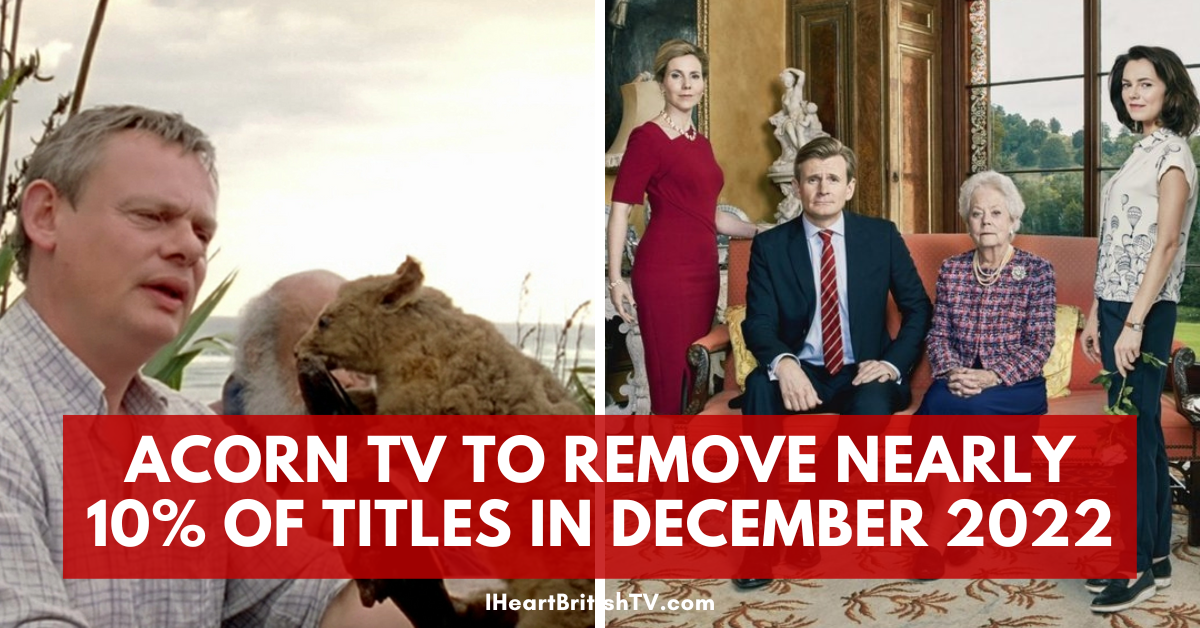 When shows have been on a streaming service for a while, it's easy to take them for granted – but it's always a good idea to keep an eye on the "leaving soon" lists to make sure you don't miss something you wanted to see. As we enter December, that's especially important.
We've gone through their latest list of titles leaving in the upcoming month, and while the list is normally between 5-15 shows long, this month will see a whopping 33 titles leaving the service.
Acorn TV to Remove Roughly 10% of Their Current Titles in December 2022
In December, Acorn TV will drop nearly 10% of their total titles from the service. As of this week, Acorn TV had roughly 330 titles available (the exact count will depend on whether you count things like the "10 Year Anniversary Collection" or "In Conversation" interviews). 33 titles will be leaving in December.
The Good News
First off, this isn't all bad news. Many of the titles leaving the service are older and less popular. Chances are good that if you want to see them, you've already done so.
At the same time, Acorn TV will be adding new content in December. You can view the full Acorn TV December 2022 schedule HERE, but the summary is this: They'll be adding 2 films, a Midsomer Murders anniversary special, a Doc Martin farewell documentary, 4 new seasons of returning shows, 2 Christmas specials (Madam Blanc and Doc Martin), and a historical documentary.
It's not as if they're taking away a bunch of titles and not adding anything new – and who knows, this big content clear-out could mean they're paving the way for lots of new programming in 2023. Remember that streaming services have to continue to pay for the rights as they keep shows on the platform, so if they never remove old shows, those old shows consume valuable budget that could be used for newer offerings.
What To Watch Before It's Gone
Below, we'll talk about the best of the shows leaving Acorn TV in December – the ones we'd recommend watching ASAP before they're gone. If you'd prefer, you can check out the whole list of 33 titles leaving Acorn TV in December.
The list below is a mix balanced between what we loved (we've watched at least one episode of EVERY show on Acorn TV) and what will be hard to track down after it disappears from Acorn TV. Many of the shows are also available on other services, but for some, Acorn TV is the only current outlet aside from buying DVDs.
The Best Shows Leaving Acorn TV in December 2022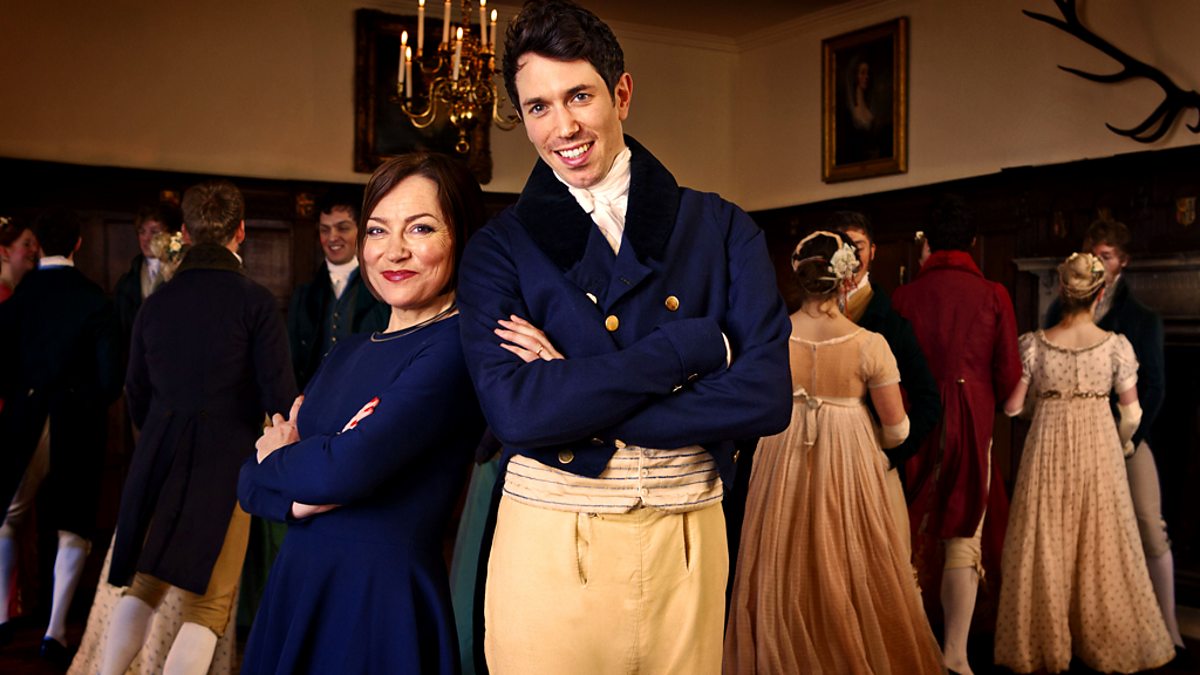 Pride & Prejudice: Having a Ball – Leaves December 27th
This BBC documentary was created to celebrate the 200th anniversary of Jane Austen's most popular novel, and it doesn't disappoint. Hosts Amanda Vickery and Alistair Sooke lead a team of experts in reconstructing an authentic Regency-era ball at Chawton House, the grand estate of Jane Austen's brother.
Sadly, we've yet to see any other streaming outlets for this delightful documentary – so if it sounds like your kind of thing, definitely make plans to give it a watch.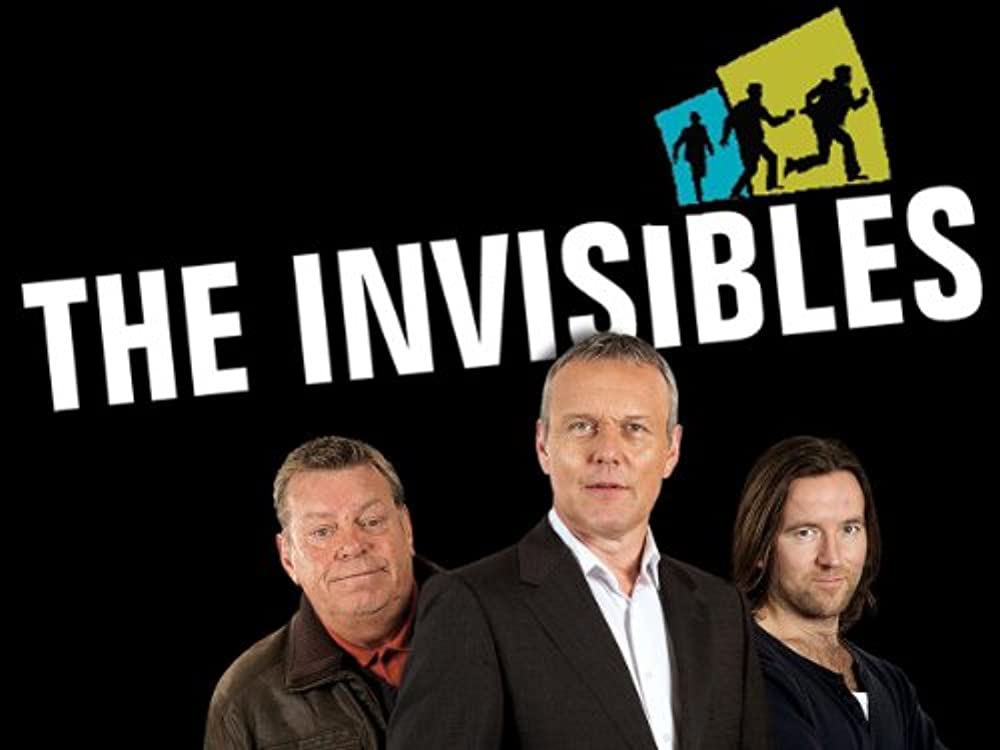 The Invisibles, Season 1 – Leaving December 30th
This delightful crime-comedy is a perfect palate cleanser when you've been watching more serious crime dramas – and it's packed with some of the UK's best actors including Anthony Head (Ted Lasso), Warren Clarke (Dalziel & Pascoe), Jenny Agutter (Call the Midwife), and David Bradley (After Life). Anthony Head's daughter Emily also appears – but interestingly, the producers didn't realise she was his daughter when she came in to audition for the part.
It follows a couple of retired master burglars tried living in Spain, but after a bout of homesickness, they returned to England with their wives to live in a Devon fishing village. It's not long before a return to familiar shores sees them taking up the same old bad habits.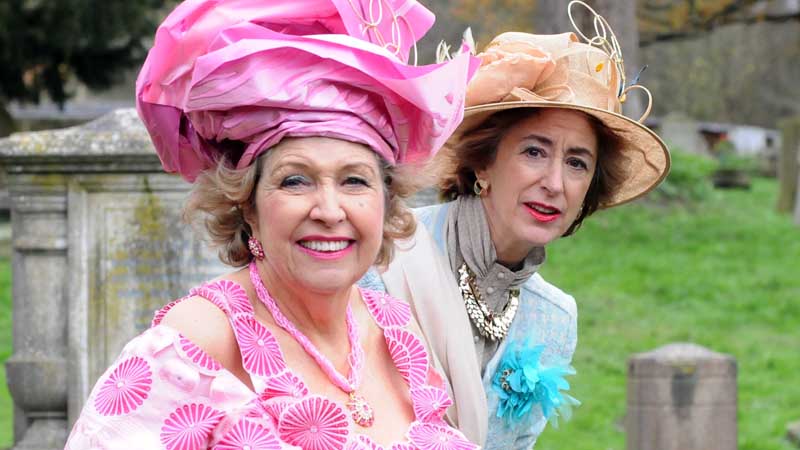 Ladies of Letters, Season 1 – Leaving December 30th
Two widows meet under a table at a wedding, then maintain a friendship via letters. This delightful comedy is a delightful tale of friendship and one-upmanship, ideal for fans of Keeping Up Appearances.
It can take a while to get into it, but after a while it's hard to stop watching. The sad part? Right now, we're not aware of anywhere else to watch it – so definitely make a point of doing so if it sounds like something you might enjoy.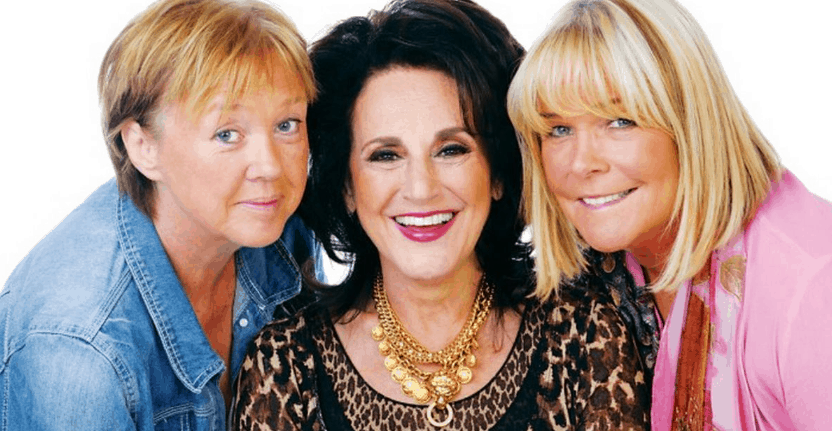 Birds of a Feather, Seasons 1-3 – Leaving December 31st
When two very different sisters see their husbands sent to prison, they move in together to support each other. It originally ran from 1989 through 1998, but the episodes on Acorn TV are from after the revival of the series in 2014.
We had always held out hopes that Acorn TV would bring on the full original series to go along with the newer episodes – but sadly, that never happened (at least not while the new episodes were also there). If you decide this sounds like a fun series, you might want to arrange to get the old episodes on DVD. The newer episodes are great on their own, but it's definitely better if you've watched the older ones first. Also keep in mind that you'll need a region-free DVD player to watch the DVDs since they're UK-encoded.
The Broker's Man, Seasons 1-2 – Leaving December 31st
This 1990s series follows an ex-cop who puts his detective skills to work for insurance companies. Kevin Whately (Lewis) stars. It's a bit dated, but still a fun show and well-worth the time.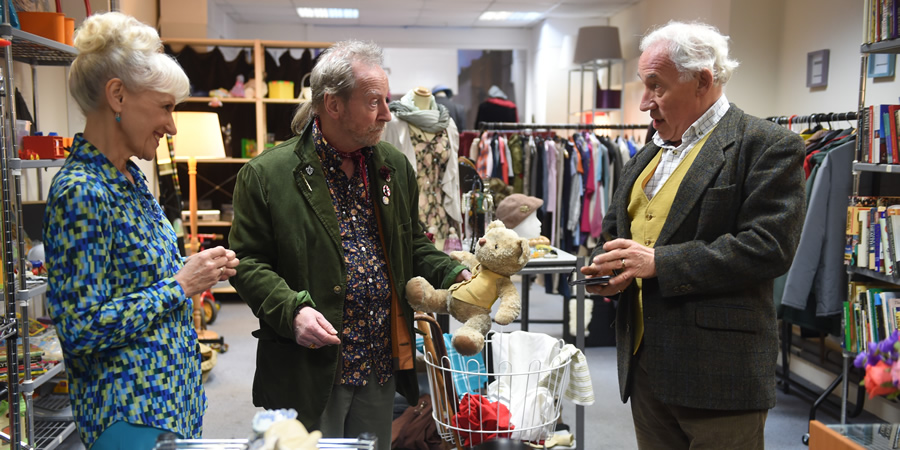 The Rebel – Leaving December 31st
A grumpy retired man rebels against everything, leaving his friends and family to clean up whatever messes he makes. Simon Callow stars in this Brighton-based comedy.
Though his character starts off as intensely unlikeable, the tragedy of his situation unfolds over the course of the series, and it becomes easier to see why he's so angry. There's real change over the course of the series, and while it stands up on its own, it would have been nice to have a second season to see where his character went next.
Unfortunately, Acorn TV appears to be the only streaming source for this one – so do make a point of watching it soon if you want to see it.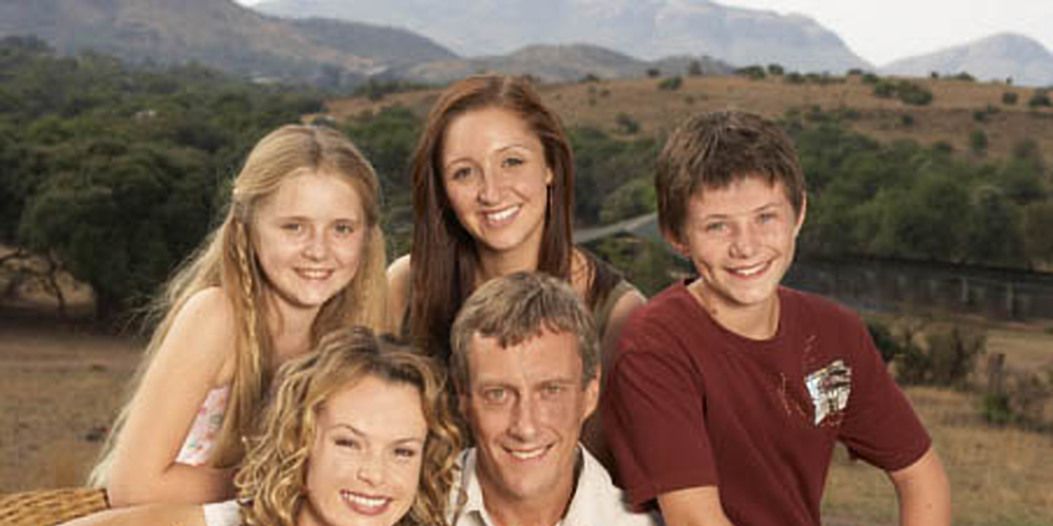 Stephen Tompkinson (DCI Banks, Ballykissangel) stars in this series about a British veterinarian who takes his family along to South Africa to release an animal back into the wild. When he sees the area and meets pretty game reserve owner Caroline (Hayley Mills), he ultimately decides to stay.
This is one of those pleasant, unique shows that most people enjoy – similar to Monarch of the Glen, Ballykissangel, or Doc Martin. It's not a mystery or crime drama, and it's not too darkly dramatic or silly and comedic. It's just a nice, long-running series that follows a group of people in an interesting place.
If you miss it, you can either suffer through the ads on a service like Freevee or Roku, or you can subscribe to Up With Faith & Family to see it ad-free.
Wondering What Else is Leaving Acorn TV in December 2022?