A Fine Romance: Where are they Now?
In some cases, we earn commissions from affiliate links in our posts.
Last Updated on July 4, 2022 by Stefanie Hutson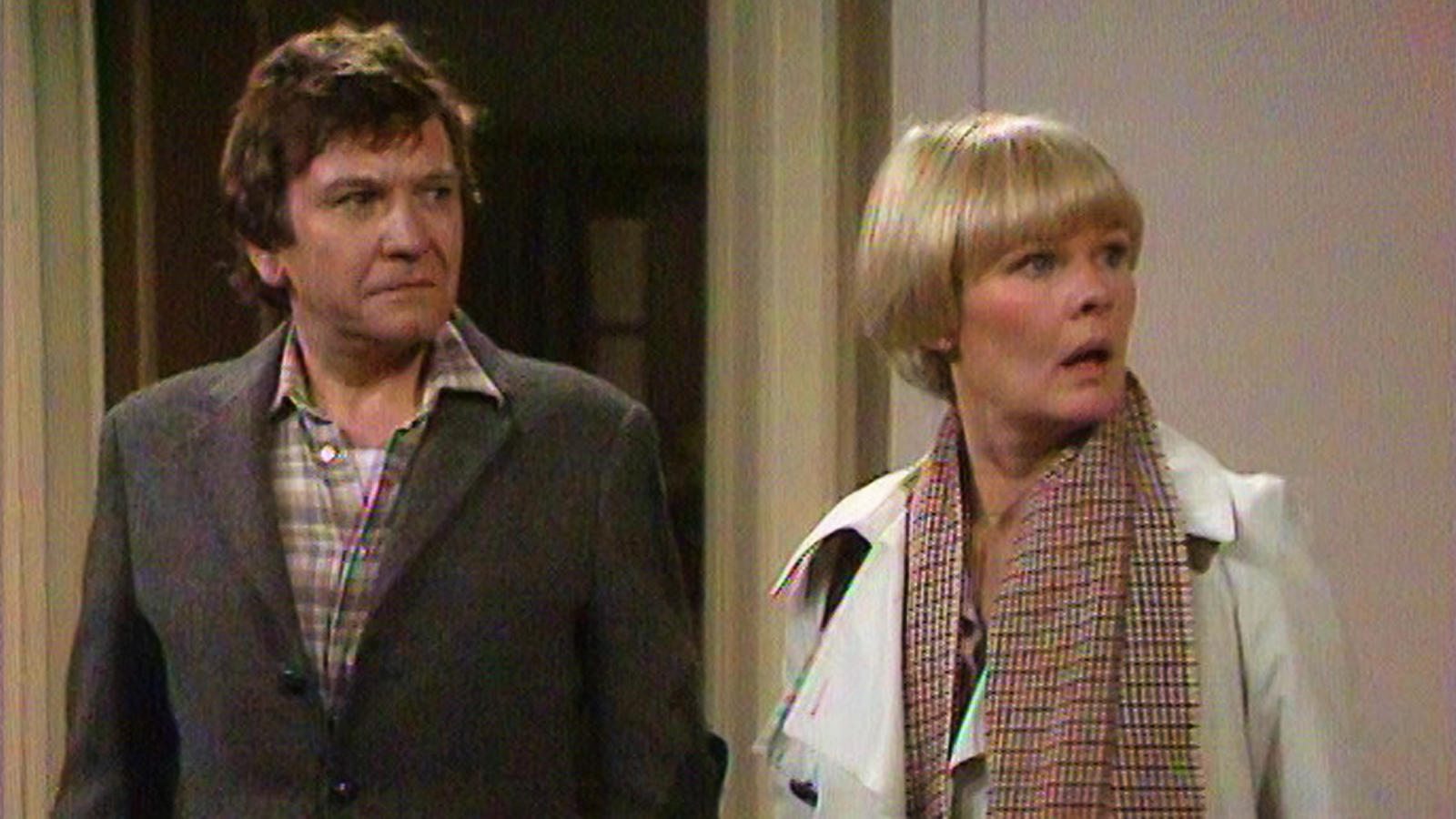 Several readers have commented that they love hearing about what their favorite British actors have been up to since appearing in certain shows, so we've decided to create a new post series looking at just that. This time, we'll take a look at the stars of the delightful British romantic comedy, A Fine Romance.
Tip: You may find it cheaper HERE at Amazon UK. You'll need a region-free DVD player to watch any DVDs you order from the UK, but it's a worthwhile investment for any serious British TV fan.
A Fine Romance tells the story of single and socially inept, middle-aged translator Laura Dalton as she progresses through a relationship with equally awkward Mike Selway, a landscape gardener. The two main roles are played masterfully by Dame Judi Dench and her real life husband Michael Williams. Susan Penhaligon and Richard Warwick rounded out the cast, playing the parts of Laura's impossibly happy and glamorous sister and brother-in-law.
Fun Fact: Judi Dench sang the theme song in the credits for A Fine Romance.
The show ran for 4 series between 1981 and 1984, so let's take a look at what the cast has been up to in the last 38 years.
Dame Judi Dench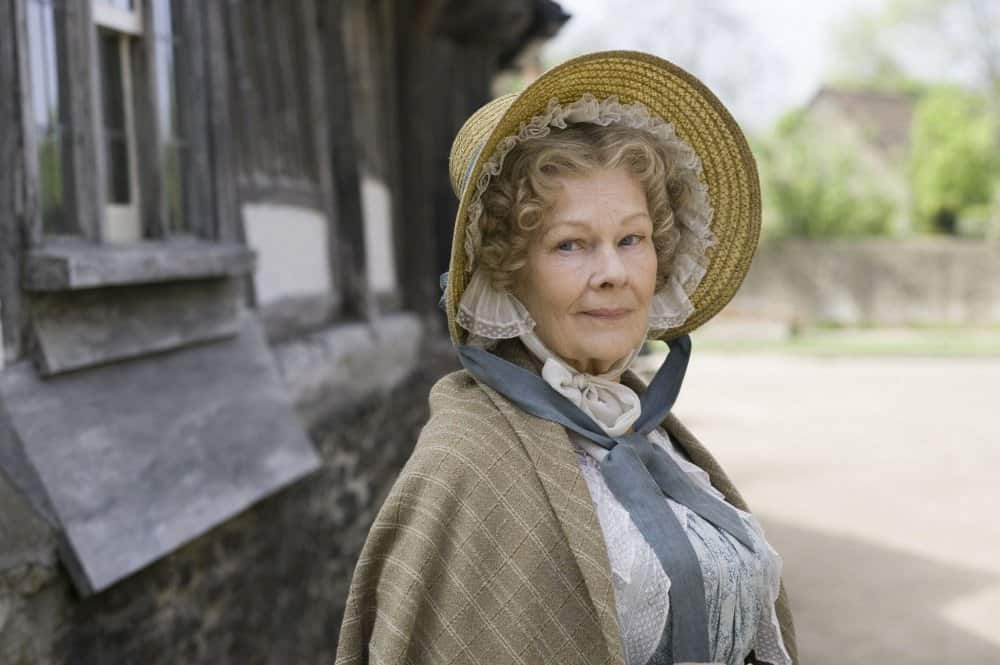 Judi Dench has since become a household name in both the US and the UK (and many other parts of the world). Now 87, Dench's worldwide breakout role was as M in Goldeneye (and other Bond films up through Skyfall). She was 61 at the time – a lovely reminder of the kind of success we can attain even if we're not wildly rich and famous by 25. In her career, she's managed to rack up 7 Oscar nominations, and quite a large pile of other awards and nominations. Though most of her work has been in movies, British TV fans will be most interested to know that she's appeared in a couple other much-loved series since A Fine Romance ended.
As Time Goes By – Now available on Britbox or DVD, this light romantic comedy tells the story of two lovers reunited after a missed letter and 38 years apart. Note: If you watch on Britbox, the reunion specials are not included. You can get them on DVD here or stream them HERE.
Cranford – Set in the 1840s, this costume dramedy depicts life in a small market town at the dawn of the industrial revolution. You can watch it on Amazon or buy the DVD set.
Sadly, Dench's personal life hasn't always been as happy. She lost her husband to lung cancer in 2001, and her Grade II listed home was destroyed by a fire in the mid-90s. Today, she suffers from macular degeneration severe enough that she has to have someone read her scripts to her.
Luckily, she has a positive outlook and continues to soldier on. She's been in a romantic relationship with conservationist David Mills since 2010, and in spite of her challenges, she continues to act in new productions.
Want more Dame Judi trivia? Check out: 17 Things You Might Not Know About Dame Judi Dench
Michael Williams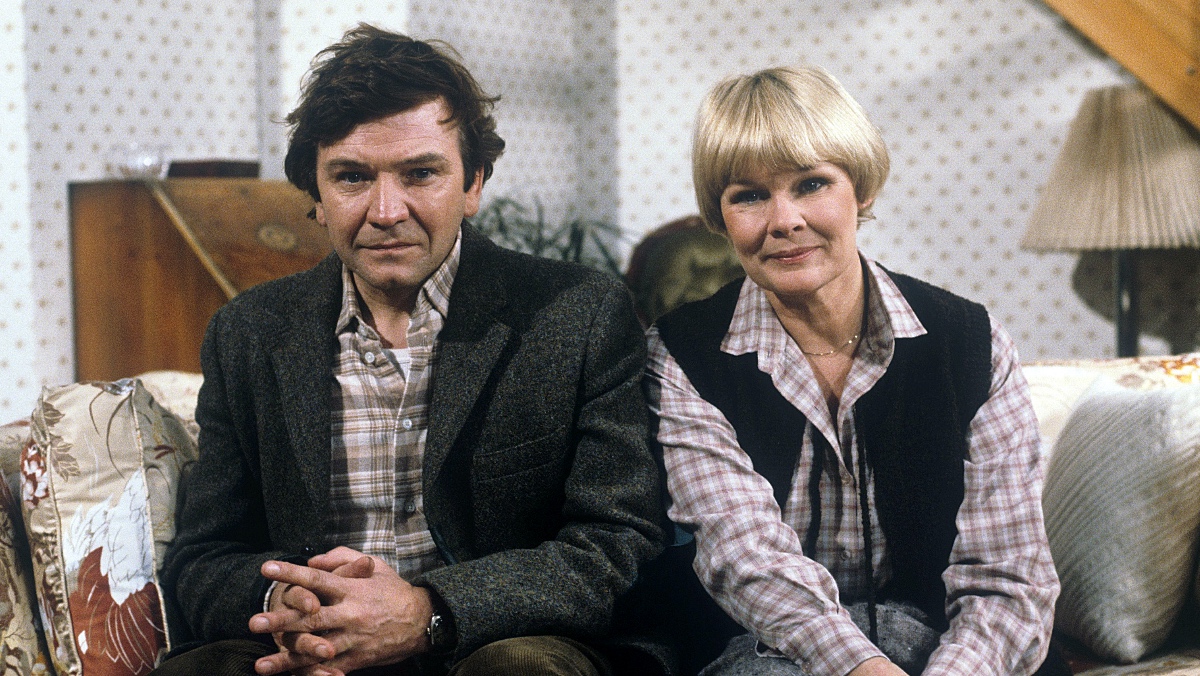 Michael Williams never achieved the same notoriety his wife would, but he did work regularly in TV, theater and radio. Some of his lesser known roles include Father Daley in The Magical Legend of the Leprechauns and a one-episode role in Kavanaugh QC.
His most substantial television role after A Fine Romance was as Blackpool comedian Billy Balsam in September Song. The only place to reliably find the DVDs is on the UK Amazon site (and yes, we Americans can order from the UK site): Series 1, Series 2, Series 3. Please note that you need a region-free DVD player to watch shows from the UK Amazon (and occasionally some imported DVDs on American Amazon). Read our region-free viewing guide here.
Williams also had central roles in Double First and Conjugal Rites, two TV shows that have yet to become available on DVD.
Unfortunately, Williams died relatively young in 2001 at the age of 65 due to lung cancer.
Susan Penhaligon
Susan Penhaligon has worked occasionally in British TV since her time on A Fine Romance, though she never again played such a large and central role in a major show. She appeared in 13 episodes of popular soap opera Emmerdale, and had guest roles on Casualty and Doctors. She also had a 2-episode guest role on A Touch of Frost (Mistaken Identity: Part 1 & 2).
Though it pre-dates her time on A Fine Romance, she also appeared in two episodes of classic Doctor Who, which recently became available on Britbox. To see her Doctor Who performance, check out Season 9, "The Time Monster", part 1 and 2.
If you really enjoyed Ms. Penhaligon and you wish to see more of her, you can also check out middle-class 70s drama Bouquet of Barbed Wire on DVD. It came before A Fine Romance, but it was one of her most noted roles and it was very popular at the time. You'll need a region-free DVD player to watch it. You can also buy it brand new (and cheaper) at Amazon.co.uk.
More recently, she appeared in one of the episodes ("The Dead Room") of A Ghost Story for Christmas.
Richard Warwick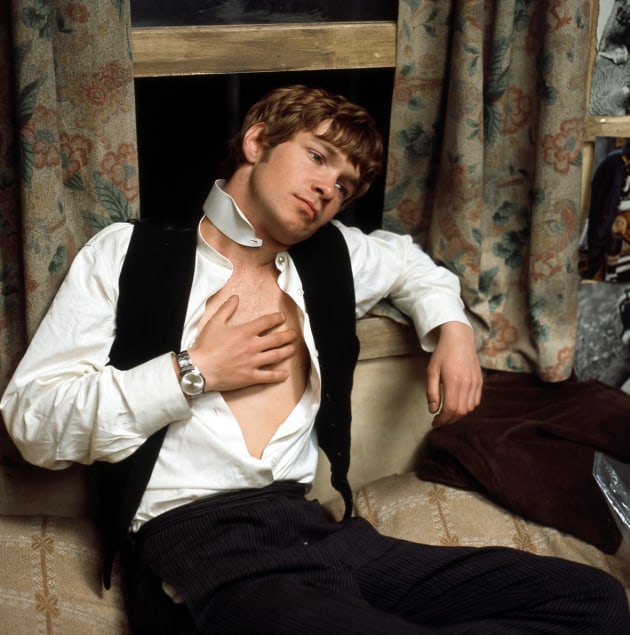 Unfortunately, Richard Warwick's career was cut short by his death of AIDS at the age of 52 in 1997. After A Fine Romance, he had just a few small movie roles, including the role of a prisoner in American film Johnny Dangerously, and the role of John in Jane Eyre. After his death, former co-star and on-screen wife Susan Penhaligon wrote a poem in his memory. You can read it here.
You might also be interested to know that prior to A Fine Romance, Warwick had a couple substantial roles which are still available in one format or another.
The Shadow of the Tower: This dramatic miniseries takes place during the beginning of the Tudor dynasty. Available on DVD.
Please, Sir!: Warwick appeared in 7 episodes of this much-loved British comedy series about a caring teacher and his unruly students. It's only available on region 2 DVDs, so you'll need a region-free DVD player if you wish to watch it. You can buy the DVD here.
Bob Larbey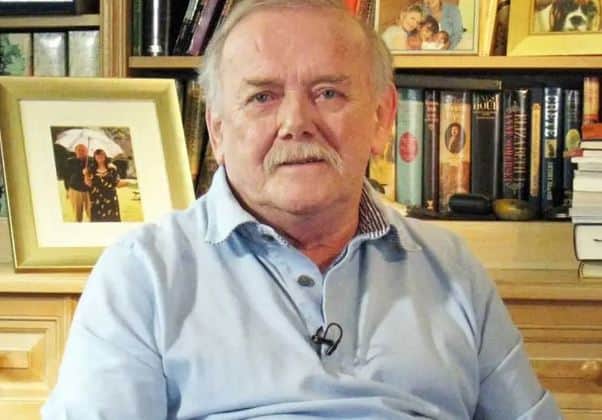 Bob Larbey was an extremely prolific script writer who often paired up with writing partner John Esmonde (though not on A Fine Romance). Together, they created some of the most memorable comedies in British history. They worked together on numerous projects until the mid-90s, parting ways well before Esmonde's death in 2008 and Larbey's in 2014.
You can learn more about Larbey (and a number of other British TV writers) in this DVD, Behind the Britcoms. It's a delightful tribute to the people who actually dream up the shows we all love, and it's hosted by "Judy and Alistair" from As Time Goes By (Moira Brooker and Philip Bretherton).
If you enjoyed A Fine Romance, you might enjoy some of Larbey's (often with Esmonde) creations:
You Might Recognize…
As you watch A Fine Romance, you may also recognize some famous actor playing small roles throughout the series. Among them are:
James Grout – He played Georges in 1 episode, but you're more likely to recognize him from his role as Chief Superintendent Strange in Inspector Morse. He also played Granville Bennet in All Creatures Great and Small. He passed on in 2012 at the age of 84.
Michael Culver – He was just "Ben" in one episode of A Fine Romance, but he also played Prior Robert in Mystery! Cadfael, and he was Captain Needa in Star Wars: The Empire Strikes Back (along with a host of other roles in less-known British television shows).
Richard Pearson – Performing the role of Mr. Dalton in A Fine Romance, Pearson later went on to be the voice of Mole in both The Wind in the Willows and Oh! Mr. Toad.
Lally Bowers – Playing Mrs. Dalton in A Fine Romance, she also starred as Dolly Love in the hysterical comedy You're Only Young Twice.
Angela Curran – She was Jean on A Fine Romance, but you can watch her now on Britbox as Janette Hodgkins on The Job Lot.
Julian Curry – He played Charles Payne on A Fine Romance, but he's better known for his role as Claude Erskine-Brown on Rumpole of the Bailey.
Roy Heather – A taxi driver on A Fine Romance, he's best known as Sid on Only Fools & Horses.
Where to Watch A Fine Romance:
At the moment, A Fine Romance is only available on DVD (click here to view current prices at Amazon). You may find it cheaper through Amazon UK HERE. It's been on Acorn in the past, but I've not seen it on Netflix, Hulu, PBS Masterpiece, or Britbox. That doesn't mean it won't appear on any streaming sites in the future, just that it's not there as of early January 2022.