19 Things You Might Not Know About Dame Judi Dench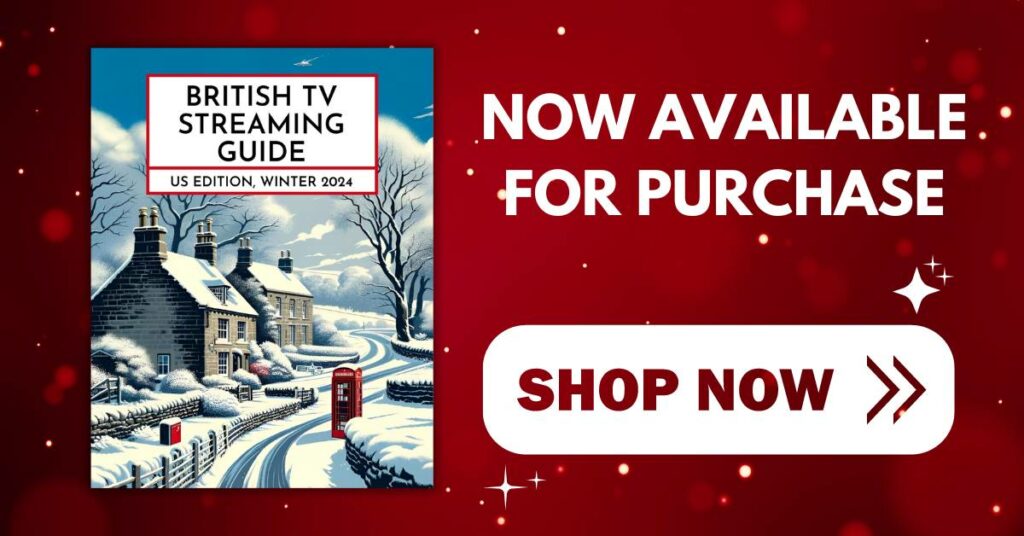 The British TV Streaming Guide: US Edition, Winter 2024 is now available. Get yours HERE.
In some cases, we earn commissions from affiliate links in our posts.
Last Updated on December 9, 2023 by Stefanie Hutson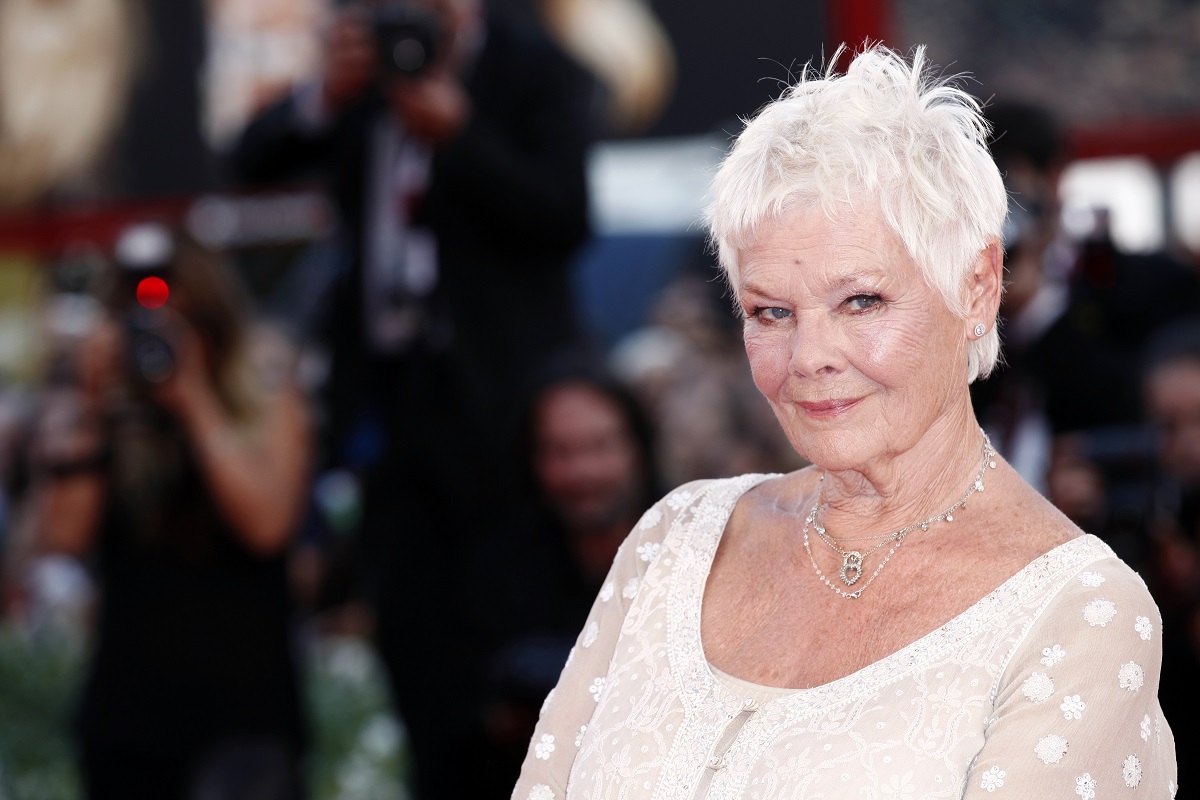 As we're writing this, the great Dame Judi Dench is preparing to celebrate her 88th birthday. Given that she's one of the UK's most popular women and celebrated actors, we thought it would be fun to round up some Judi Dench trivia for the occasion.
Things You Might Not Know About Dame Judi Dench
1 | Her (conventional) success came late in life.
She didn't marry until her late 30s, and all 7 of her Academy Award nominations came after the age of 60. In a 1985 interview on Wogan (when Dench was in her early 50s), she talked about how she's "not what they want to look at" in reference to not getting movie roles.
If only she could have seen what was to come…
2 | Dench once starred alongside her husband.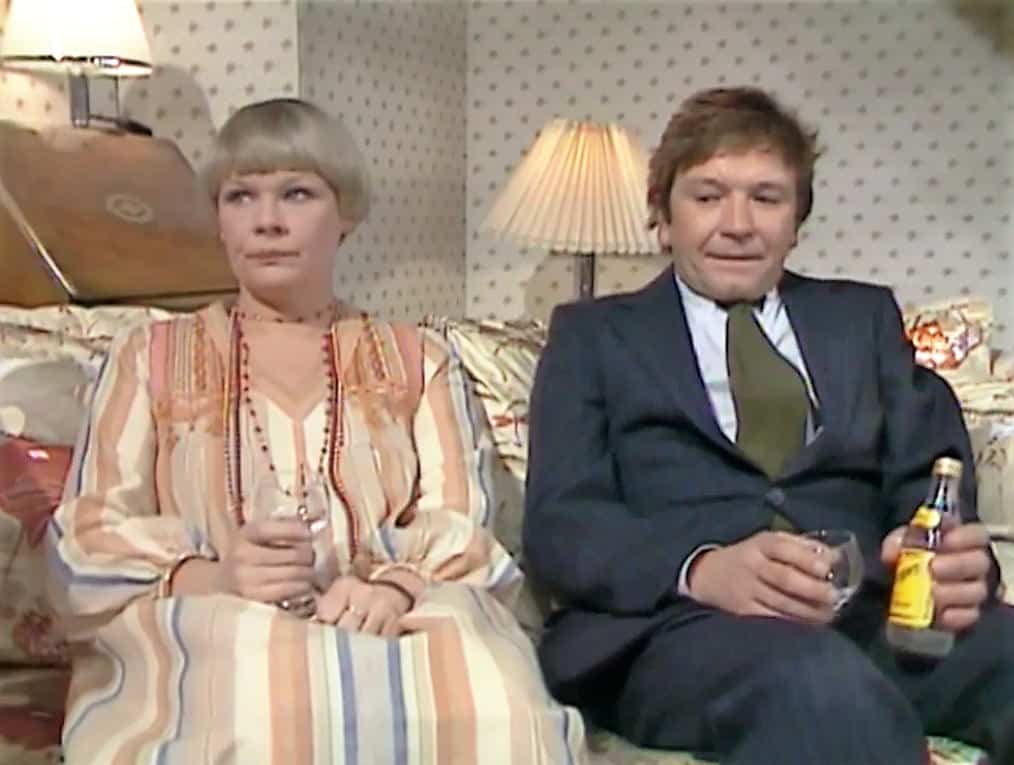 Dench enjoyed a 30-year marriage with her husband, Michael Williams. During that time, they shared the screen as the leading couple in A Fine Romance. It was nominated for 10 BAFTA awards, and it won 2 of them.
The series was written by Bob Larbey, one of the brilliant screenwriters behind The Good Life – and the same man who later went on to write As Time Goes By (with another excellent Dench role).
These days, you can stream A Fine Romance HERE. If you decide to order rather than getting it from your local library, we recommend checking Amazon UK prices, too. They're often cheaper, and if you have a region-free DVD player, it doesn't matter which store you order from.
Get it on DVD: Amazon US | Amazon UK
In the interview below, she tells documentarian Louis Theroux about her husband and his passing.
3 | Acting ran in the family.
Dench's older brother Jeffrey worked with the Royal Shakespeare Company for many years, and her parents were both involved in the theatre in York where she grew up. Her mother was the wardrobe mistress for the York Theatre Royal, and her father (a doctor) was their GP.
4 | Dench was a James Bond trailblazer.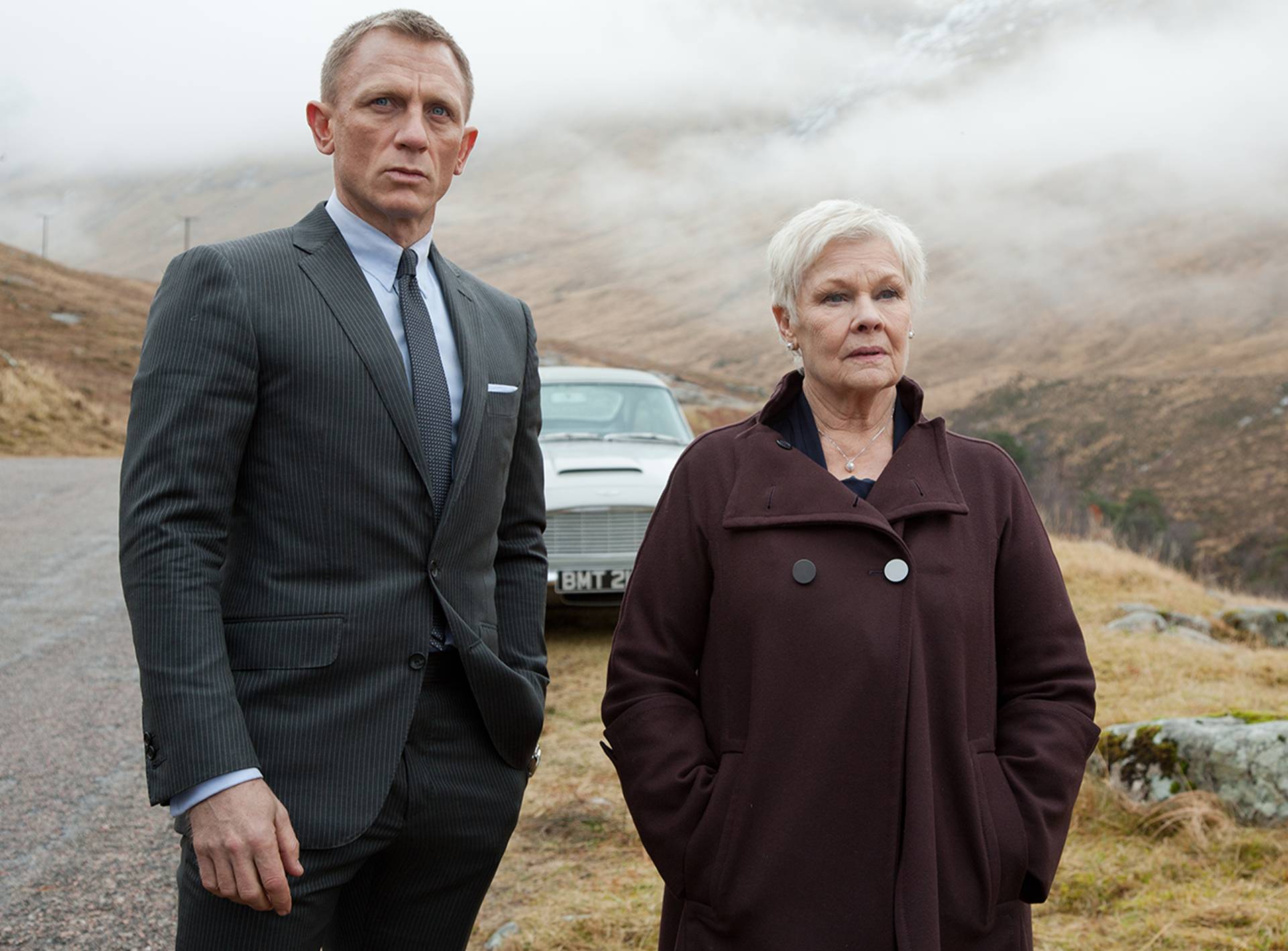 Though the role seemed like it could have been made for her, Dench was the first female to play the role of M. The character was reportedly modeled on Dame Stella Rimington, the real-life head of MI5 during the mid-90s. She appeared in 7 different Bond films over 17 years, her tenure running from GoldenEye (1995) to Skyfall (2012). She also did a brief cameo in 2015's Spectre.
A 2015 Cineworld Unlimited poll crowded her "the ultimate Bond girl". We couldn't agree more.
5 | She once referred to herself as a "menopausal dwarf".
Back in 1987, director Peter Hall wanted her to play Cleopatra in Antony and Cleopatra. It's a role many actresses have refused due to Cleopatra's reputation as a great beauty and the criticism that often comes with the selection – but only Dame Judi had the audacity to tell the director he'd be hiring a "menopausal dwarf".
She ultimately DID take the role, and she won rave reviews for her performance.
6 | She once claimed Geoffrey Palmer was the "naughtiest" man she ever worked with.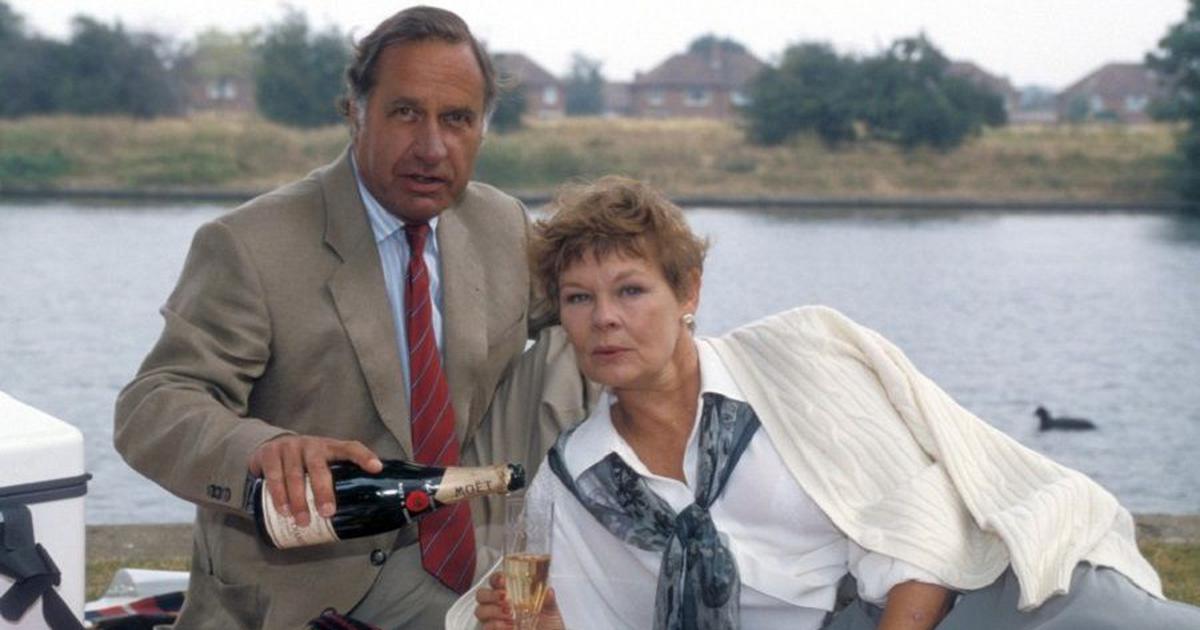 Shortly before Palmer's death, Dame Judi had the opportunity to present her former As Time Goes By co-star with an "Oldie of the Year" award. She joked that she wished it was the "most promising newcomer" award or the "naughtiest man I ever had the pleasure to work with" award before handing over the award.
7 | She once played a snail.
No, it wasn't for some big Netflix or HBO fantasy series. It was her very first stage appearance at her Quaker junior school.
8 | Her husband wanted to live with a Bond woman.
When she was considering the role of M, her husband urged her to do because he'd always wanted to live with a Bond woman.
9 | She once beat out Queen Elizabeth II as Britain's most liked and respected woman.
According to The Guardian, Dench once pushed the queen into second place as the nation's most liked and respected woman.
10 | Macular degeneration has changed her life significantly.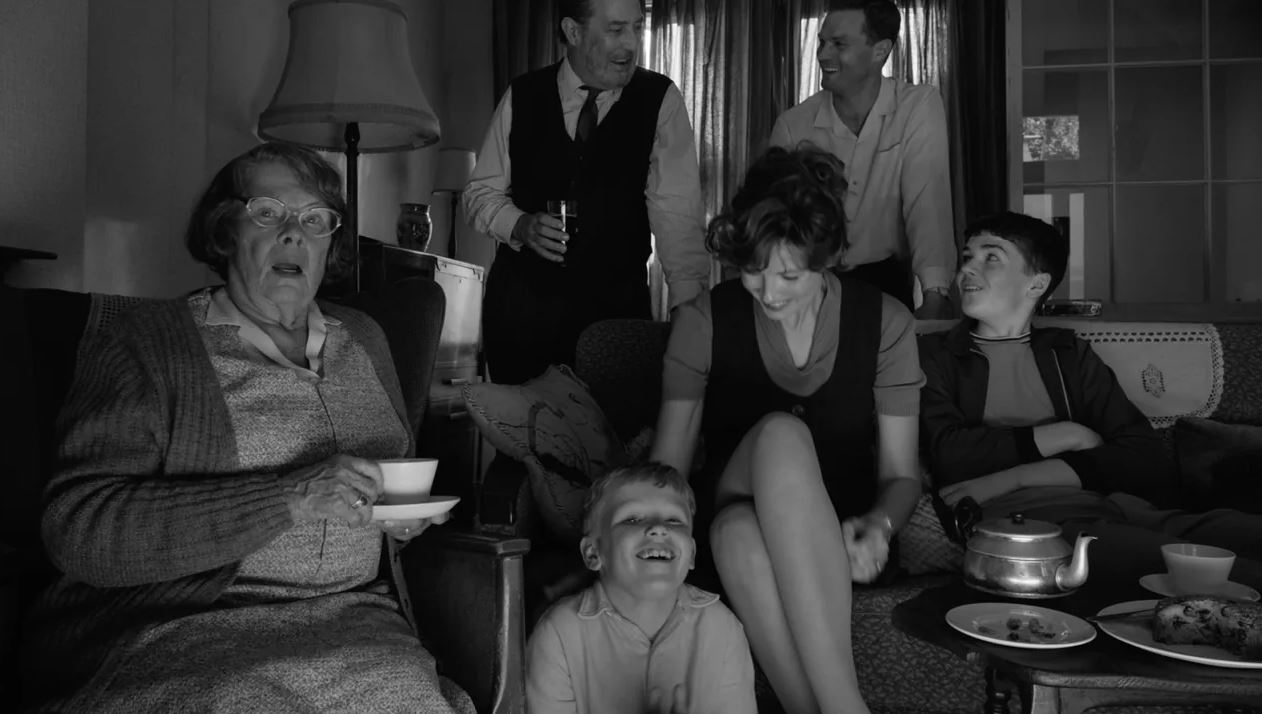 Though she's been blessed with generally good health, macular degeneration has stolen much of her sight. Her scripts must now be read to her, and she no longer drives. Still, she's not locking herself in a room and moping.
Dench's most recent role was in the 2021 film Belfast, in which she played the role of Granny.
12 | Dame Judi LOVES her trees.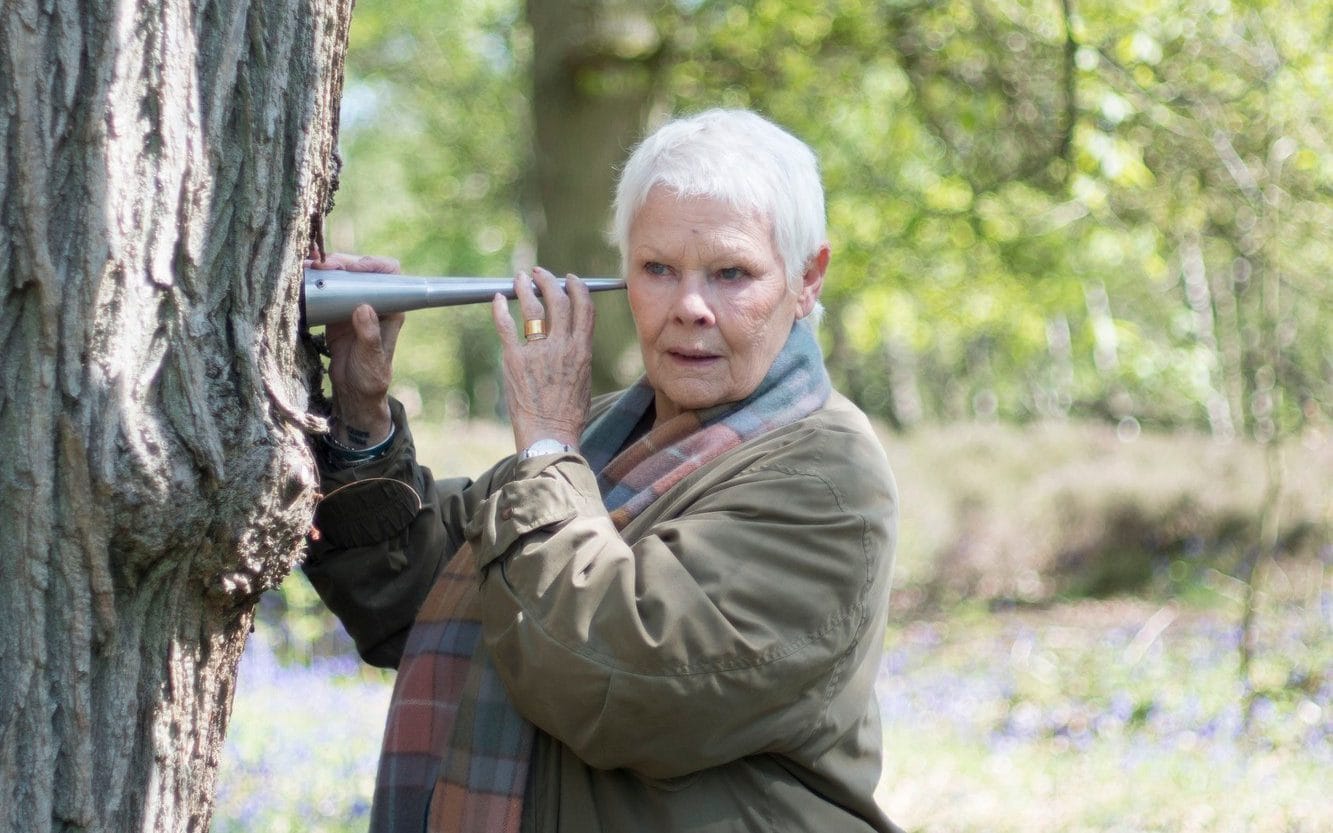 Ever since she was a child, Dame Judi has had a strong attachment to trees – an interest she shared with her late husband Michael Williams. Together, they created and nurtured their own arboretum, and she continues to care for the woodland with her current companion David Mills. She's planted trees in honour of friends and family who've passed, and she remains fascinated by the secret lives and community within a forest.
In 2019, she made a documentary that follows the lives of her trees through four seasons. You can get it on DVD here – Judi Dench: My Passion for Trees.
13 | 600 people each month search for "au naturel" images of Dame Judi.
And with good reason. Back in 1978, she did a film called Langrishe, Go Down. There was one particularly naughty scene in which her co-star, Jeremy Irons, had to lick whipped cream off her nipples. Clearly, the woman is no prude.
Here's a link to the DVD in case you feel the need to own that scene.
14 | She enjoys skinny dipping.
Dench has mentioned on a number of occasions that she's a big fan of being naked. On Episode 12 of the "That's After Life" podcast, Dame Esther Rantzen mentioned that she enjoys skinny dipping, and asked Dame Judi if she does the same. Her response?
Well, I do that because we're lucky and we have a pool, so you can quietly do it sometimes if somebody isn't going to come around, certainly. I don't want to be caught at it.
Good for her! And if you're planning a visit, you may wish to phone ahead.
15 | She's not a fan of age-imposed limits.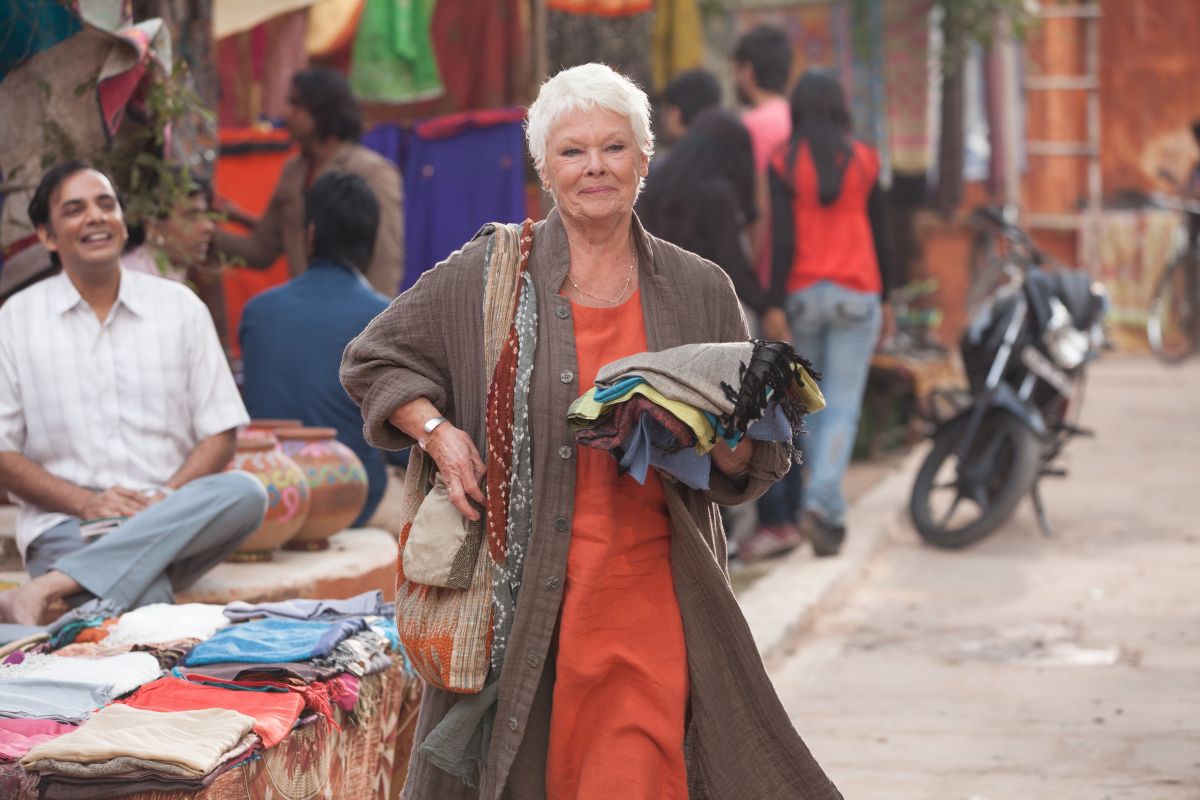 At a screening of the BBC 1 Christmas drama Esio Trot in 2014, she said:
Age is a number, it's something imposed on you. It drives me absolutely spare when people say 'Are you going to retire, isn't it time you put your feet up?" or tell me [my] age. I don't want to be told I'm too old to try something. I want to see for myself if I can't do it rather than be told you might have a fall or you can't learn your lines. Let me have a go. Let us all have a go.
Considering how well she continues to perform in her 80s, we wholeheartedly agree.
16 | She got her first tattoo at 81.
Her daughter, actress Finty Williams, bought her a tattoo for her 91st birthday. It says "CARPE DIEM", and it's on the inside of her right wrist.
17 | She might be the only woman to have turned the tables on Harvey Weinstein.
Though Harvey Weinstein is mostly known for his sex offenses, Dame Judi once managed to embarrass HIM. She worked with him on a number of productions in the early 2000s, and she once joked that she had a tattoo of his name on her bottom.
She told the Hollywood Reporter that she took it a step further, getting her makeup artist to write his name on her bottom. They went to lunch at the Four Seasons and she actually got up and showed it to him – and she said she'd never seen a man more embarrassed.
Though she's often said she owes her entire movie career to Weinstein, that doesn't mean she's unwilling to accept the issues other women may have experienced. She told The Guardian:
I worked a lot for Harvey, a huge amount, and he was always completely charming. Perhaps I was lucky, but that's all I know. I feel very acutely for the people who weren't so lucky.
She also added that she knew nothing of what other women experienced with him.
He was a friend. He was a perfectly polite and funny and friendly person. I never experienced Harvey in any other way than that. I knew nothing untoward about him at all. And nor was I warned. So of course I can judge him. But I never experienced that other side of him at all.
18 | She has a bit of serious advice for her younger self.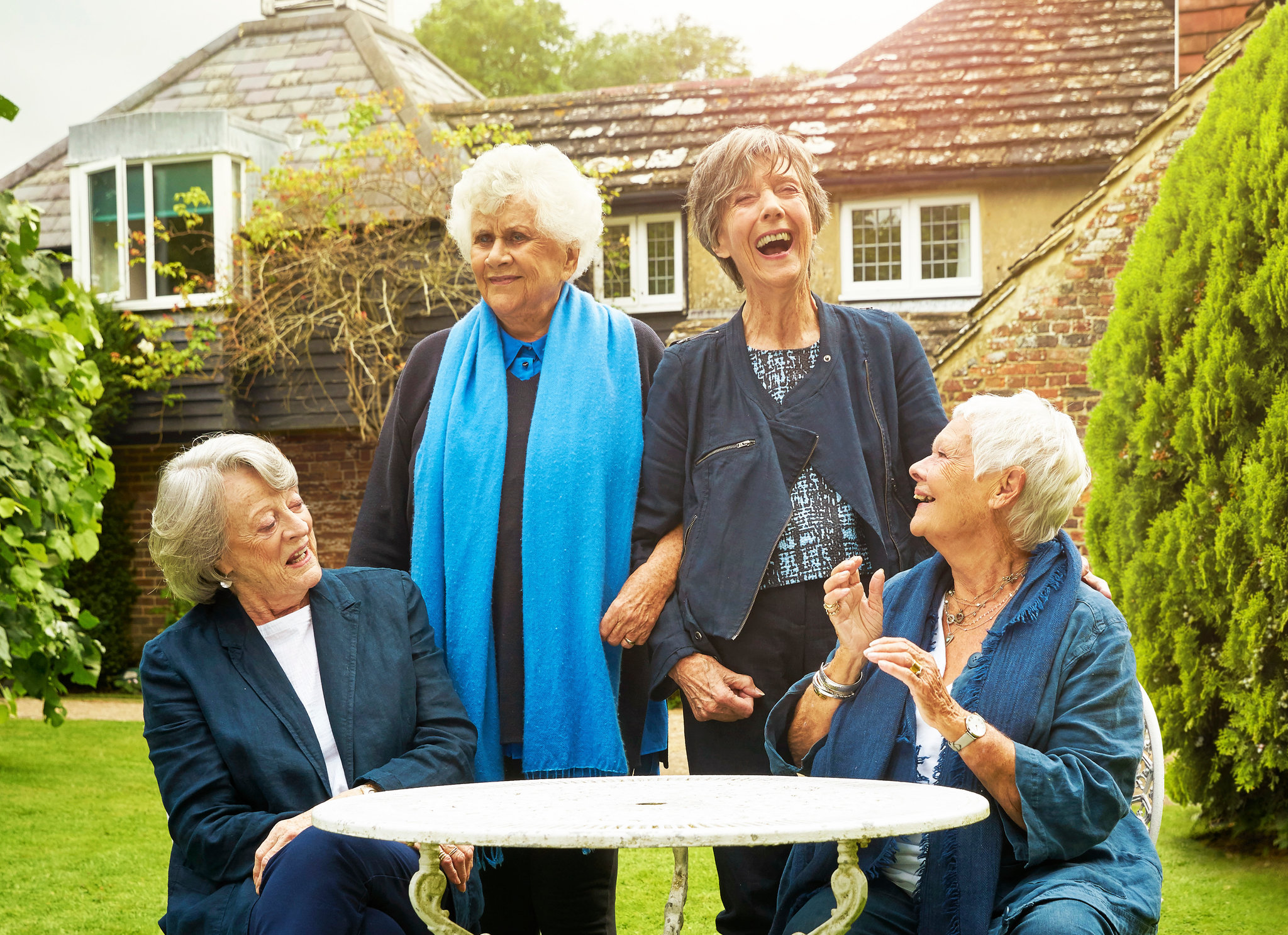 In Tea with the Dames, each of the four ladies were asked to give advice to their younger selves. Dame Judi offered, "Try not to be so susceptible to falling in love."
19 | She's not afraid to swear.
In Tea with the Dames, we find out that when Maggie Smith became a dame, Dench called her up and told her, "It doesn't make any difference, you can still swear."
And swear she does…In an interview with The Guardian, she mentioned that she occasionally hears herself saying things she knows "old people say". continuing:
"Like when I want to ring up about something and I get that fucking recorded message which tells me to press one, two, three or four, and then you press four and there are two more recorded messages and YOU CANNOT TALK TO ANYBODY! It makes me absolutely mad."
Where to Watch Dame Judi Dench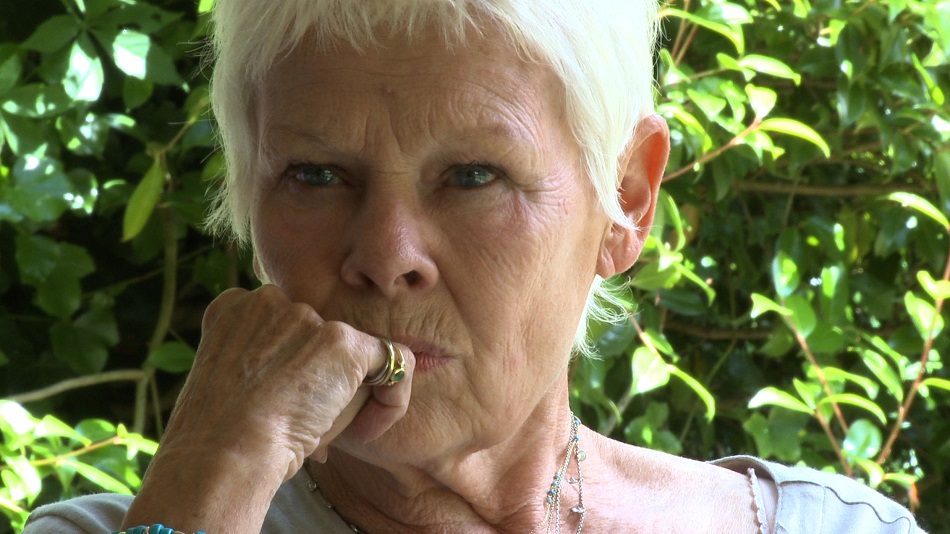 With a career as long as hers has been, we could dedicate pages to listing all her roles – so we'll stick with a few highlights that are currently available to stream.