A Discovery of Witches Season 2 Spoiler-Free Review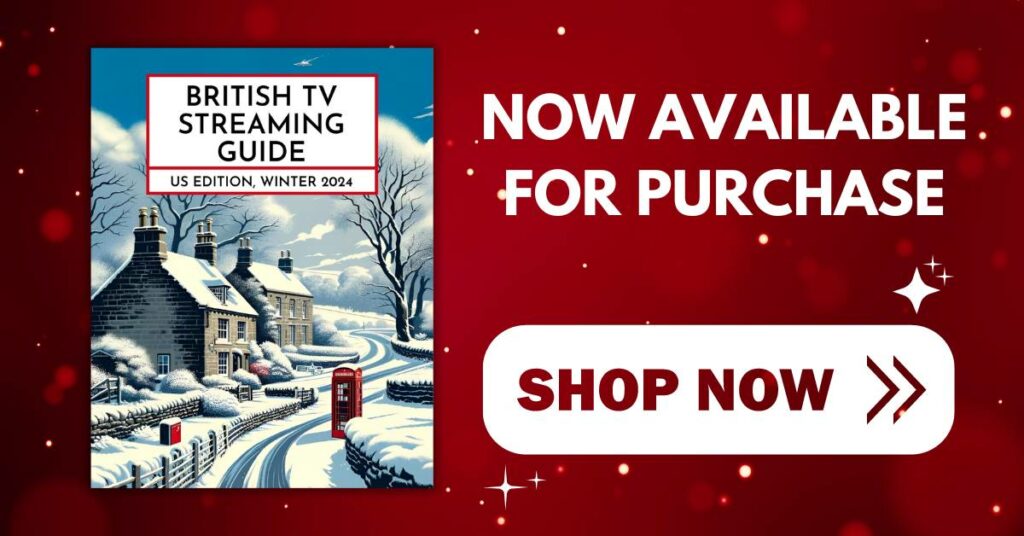 The British TV Streaming Guide: US Edition, Winter 2024 is now available. Get yours HERE.
In some cases, we earn commissions from affiliate links in our posts.
Last Updated on January 8, 2021 by Stefanie Hutson
Editor's Note: After a wildly successful first series in late 2018, A Discovery of Witches will soon return for a much-anticipated second season. Contributor Liberty White had the opportunity to check out the season a bit early to report back on what's in store.
As with all our reviews, this one is spoiler-free for the season in question – but as it's for Season 2, you'll want to have seen Season 1 before reading ahead. You can catch up by watching Season 1 HERE via Sundance Now, Shudder, or AMC+.
A Discovery of Witches Season 2 Review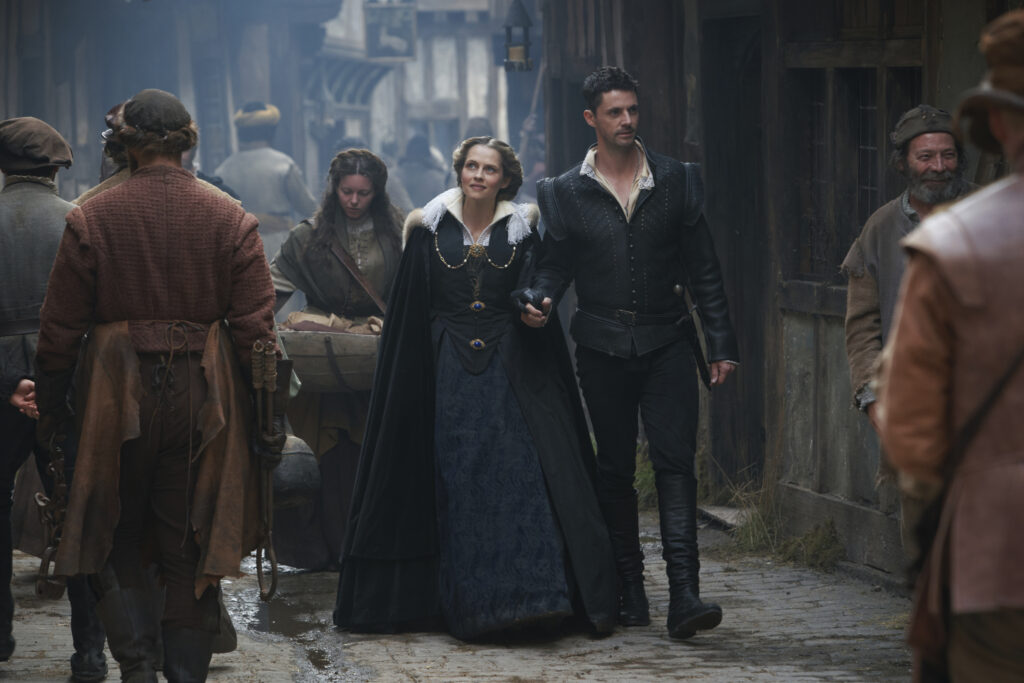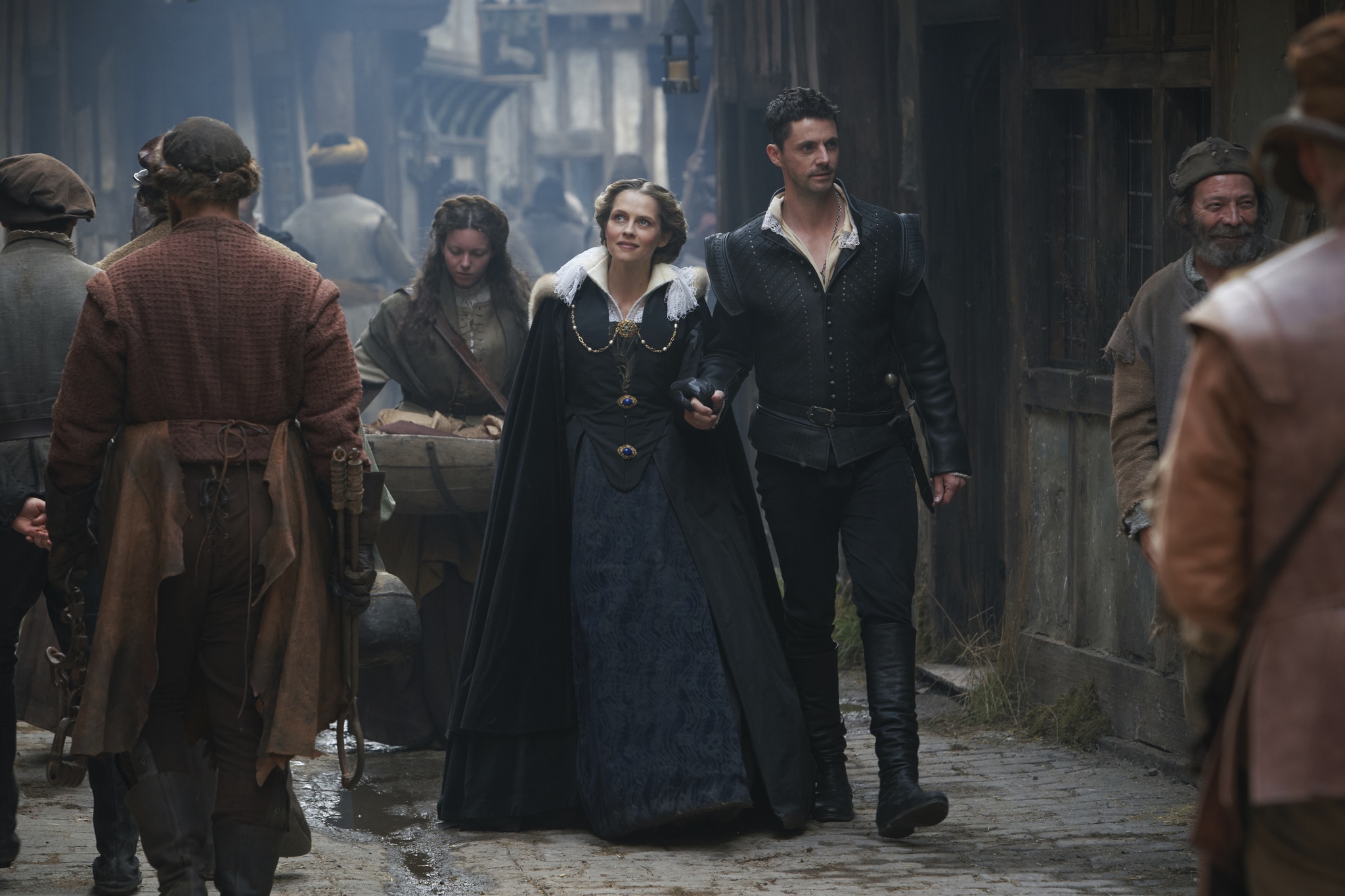 What's A Discovery of Witches About?
A Discovery of Witches follows the story of Diana Bishop (Teresa Palmer), who was born a witch but chooses not to use her powers. After the death of her parents, her aunts raised her in Madison County, New York. She spends her adult life in academia, eventually becoming a historian and professor at Oxford with a specialty in alchemy.
One day, she is sitting in the Bodleian Library going about her business when she calls up a book that turns out to be sought after by witches and vampires alike.
Matthew Clairmont (Matthew Goode), a professor in biochemistry and an ancient vampire, expresses interest in the book, wondering how Diana was able to find it and if she still has it. While she is suspicious of him at first, she comes to realize what she's been taught about vampires and the world of supernatural creatures is far more complex than she was taught.
This series focuses on themes of forbidden love, witchcraft, prejudice, and the socio-political world of supernatural creatures. There are three types of creatures: witches, vampires, and daemons. (It's still somewhat unclear what daemons are able to do and if there are any other creatures, like angels or werewolves).
Season one takes place in Oxford, the French countryside, Venice, central New York state, and other dazzling locations. This production does an amazing job conveying atmosphere, making A Discovery of Witches an exquisite form of escapism. Watching this show is like wrapping yourself up in a handknitted blanket on a rainy evening with a flickering candle and a row of old dusty books just out of focus.
If you enjoy fantasy, romance, magic, and gorgeous shows with high-production value, you should definitely watch A Discovery of Witches.
Also starring Alex Kingston (Doctor Who), Owen Teale (Game of Thrones), Edward Bluemel (Killing Eve), Louise Brealey (Sherlock), and Lindsay Duncan (The Honourable Woman), among many others.
A Discovery of Witches is based on the All Souls book series by Deborah Harkness.
What's the Verdict on Season 2?
Although this is a spoiler-free review of season two, the nature of that means there are some mild spoilers from season one.
If you liked season one, you'll definitely want to see season two. It maintains the same high production value, suspense, and drama.
At 10 episodes, season two is also two episodes longer than season one.
Season two picks up directly from the end of season one without a single beat skipped. Diana and Matthew step back in time to the warm, candlelit glow of Elizabethan England. And because Diana is a historian with a doctorate… there are a few giddy moments, for sure. But Matthew has already lived through this life, so he must remember his place in society and the person he was over 400 years ago.
If there is one obvious difference between the first two seasons, it's the pacing. Season two is noticeably slower than the blinding pace of season one. Season two features a meandering suspense that draws you in and lets you linger in their daily life. And that's a good thing. The story deserves the extra time dedicated to exploring the growth of characters and their interpersonal relationships. Season two is more reflective, and that's expected as they step into Elizabethan England when Matthew Clairmont was Matthew Roydon, a member of high society and friend to poet Christopher "Kit" Marlowe.
Characters
Season two introduces several new characters and explores the personalities of established characters, primarily Diana, Matthew, and Marcus (Edward Bluemel). Because Matthew is over 1,500 years old, he has been a lot of different people. This season explores how his past lives culminate to his present personality, while Diana focuses on growing as a witch and honing her powers.
The new season is all about personal growth, bonding, and healing old wounds.
Tom Hughes, Anton Lesser, Shelia Hancock, James Purefoy, and Elaine Cassidy are playing new characters in season two.
Cinematography & Editing
Like season one, the cinematography is indulgent and luxurious. The use of light is dreamy and contributes to an overall feeling that is atmospheric and aesthetic. Season two continues to feature breathtaking landscapes and also features creative silhouettes in a few scenes.
Put simply, A Discovery of Witches is absolutely gorgeous to look at.
Season two also gets new opening credits, which are a huge improvement on season one's basic quote / title sequence. They show double-exposed / layered scenes throughout the series with other aesthetic images, like Matthew's laboratory equipment. They contribute to the show's strong use of atmosphere and ambiance.
Wardrobe & Set Design
The sets are intricately designed and you'll notice little references throughout the show.
In season two, you'll notice Tudor roses painted on woodwork and a character who dyes her hair red to look like Queen Elizabeth I's fiery locks, (a fact I learned from Horrible Histories).
The costumes look great as well, but I'm no historian like Diana, so I don't know how accurate they are. But from what little I do know, they seem to be accurate and well made.
The production clearly puts a lot of research and effort into their designs. Matthew wears a jerkin in season two that is based on a surviving example in the Museum of London. There is a whole Tumblr blog dedicated to the fashion in A Discovery of Witches if you're interested in learning more. But beware, I kind of fell down the rabbit hole there: A Discovery of Fashion has some spoilers from season two, so click at your own risk or bookmark it for later.
Music
Season two also utilizes an appropriate, understated score with a few modern songs during key scenes which fit the tone of the show well and help build suspense. Rob Lane's original soundtrack for season one is available to purchase. Lane also worked on HBO's John Adams and BBC's Merlin.
Are There Any Negatives to Season 2?
There are a few cheesy lines – but it is a romance, after all. A Discovery of Witches utilizes a lot of fantasy tropes, but the positives of the production keep them feeling fresh. The one negative element that unsettled me was a casual double-standard during an argument between Diana and Matthew: she hits him and shoves him across the room. Sure, it's a passing scene; blink and you'll miss it. Had Matthew hit Diana like that, I feel fans would be in uproar, but because she is a woman, it's accepted. I do not believe violence (toward a lover, at least) should be perpetuated by a lead heroine such as Diana. She is such a strong, willful character in other ways, she doesn't need to resort to violence, even if Matthew doesn't mind.
When & Where to Watch A Discovery of Witches Season 2
For fans in North America, you can stream the first episode on Sundance Now and Shudder on January 9th, 2021. A new episode will be available every following Saturday until all ten episodes are out.
If you don't handle cliff-hangers well, you might want to wait until all ten episodes are out (March 13th, 2021) and binge watch it. Being able to watch it all at once may also contribute to a better sense of suspense and flow, but these choices are typically down to personal preference.
A subscription to AMC+ includes streaming content from AMC, Sundance Now, Shudder, IFC Films, and BBC America and is only $8.99 USD per month through Amazon Prime Channels or The Roku Channel. AMC+ is also available through other sources at differing prices.
Shudder is the most cost-effective option at $5.99 USD per month, but their other content is exclusively horror and thriller. Sundance Now is $6.99 USD per month and features a wide variety of shows, including some British and Australian content.
A Discovery of Witches Renewed for Season 3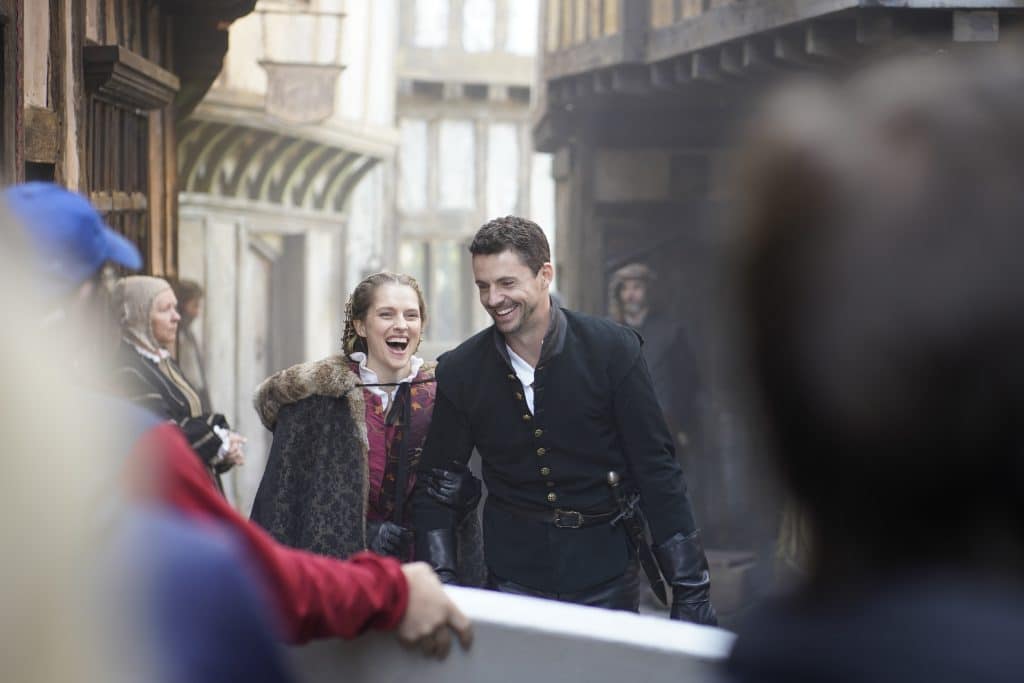 A Discovery of Witches will return for a third season. It started filming back in September 2020. The release date for season 3 is still TBD.
More British TV Shows for Fans of A Discovery of Witches…
Fans of this show may also enjoy Jonathan Strange & Mr Norrell, Being Human, Outlander, and Carnival Row, among others. What other fantasy shows do you like? Leave us a comment!
(I confess to being a huge Harry Potter and Lord of the Rings fan).
Save it to Pinterest!