2021 Guide: 200+ British TV Shows on Amazon Prime Video (US)
In some cases, we earn commissions from affiliate links in our posts.
Last Updated on November 14, 2021 by Stefanie Hutson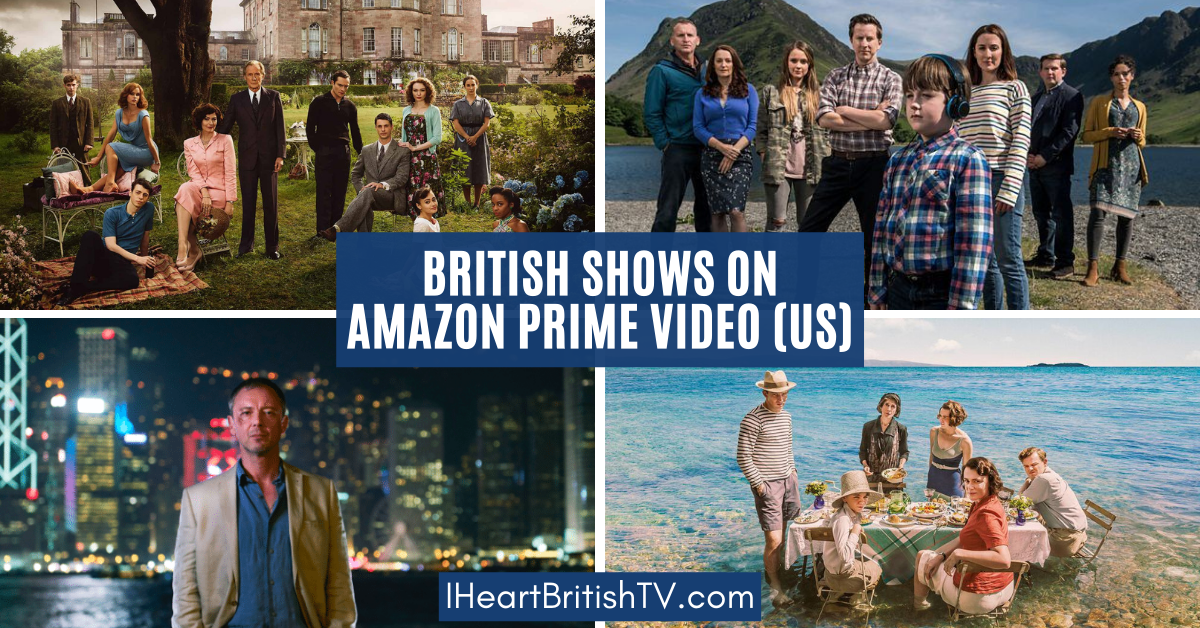 If you have an Amazon Prime membership, you have access to a library of content that includes quite a few British TV shows. In this post, we'll take a look at the shows available (at no additional charge) to those who pay for Amazon Prime or the more affordable Amazon Prime Video-only membership.
***Special note for our American readers: If you want a guide to more British TV shows on Prime Video, Netflix, Tubi, and other streaming services, check out our British TV Streaming Guide. It's a handy printed guide to more than 2000 British TV shows across 21 different US streaming services – including an index in the back for looking up the appropriate streaming services by show name.
If you don't already have Amazon Prime and you decide you want it, you can click here to sign up. Your 1-year Prime membership gives you free 2-day shipping and viewing of all the titles below (and many more that aren't British or Britain-related). It also gives you access to Amazon Channels, which allows you to use your Amazon account to subscribe to more British-heavy channels like BritBox, Acorn, PBS Masterpiece, and more.
If you're not sure how to watch Amazon videos on your TV (as opposed to watching on your computer or tablet), scroll to the end where we talk about the options. There are devices that start at less than $30 that will help you get Amazon, Hulu, Netflix, and Acorn on your television so you can watch them on a full-size screen instead of your tablet or computer.
British TV Shows on Amazon Prime Video (US)
First off – we should note that we haven't seen any service that's lost MORE British TV titles in the last year than Amazon. Since roughly the start of the pandemic, they've been pulling hundreds of British titles (and probably thousands of others) out of the Prime Video program, which drastically reduces the benefits of Prime membership.
The Amazon Prime section of the British TV Streaming Guide has gotten shorter with every quarterly edition. Even in the few weeks since we sent the last edition off to print, quite a few have gotten bumped from the service. Our list of British shows on Prime Video used to include more than 500 titles. Today, it's down to just 219. We've surely missed a few here and there in both lists – but you can see how serious they are about cutting down the number of titles you get with Prime.
Keep in mind – availability can change at any moment. It's accurate at time of publication, but some of the those in this list could disappear between now and when you're reading. We recommend watching ASAP if you really want to see something.
British Mysteries & Crime Dramas on Amazon Prime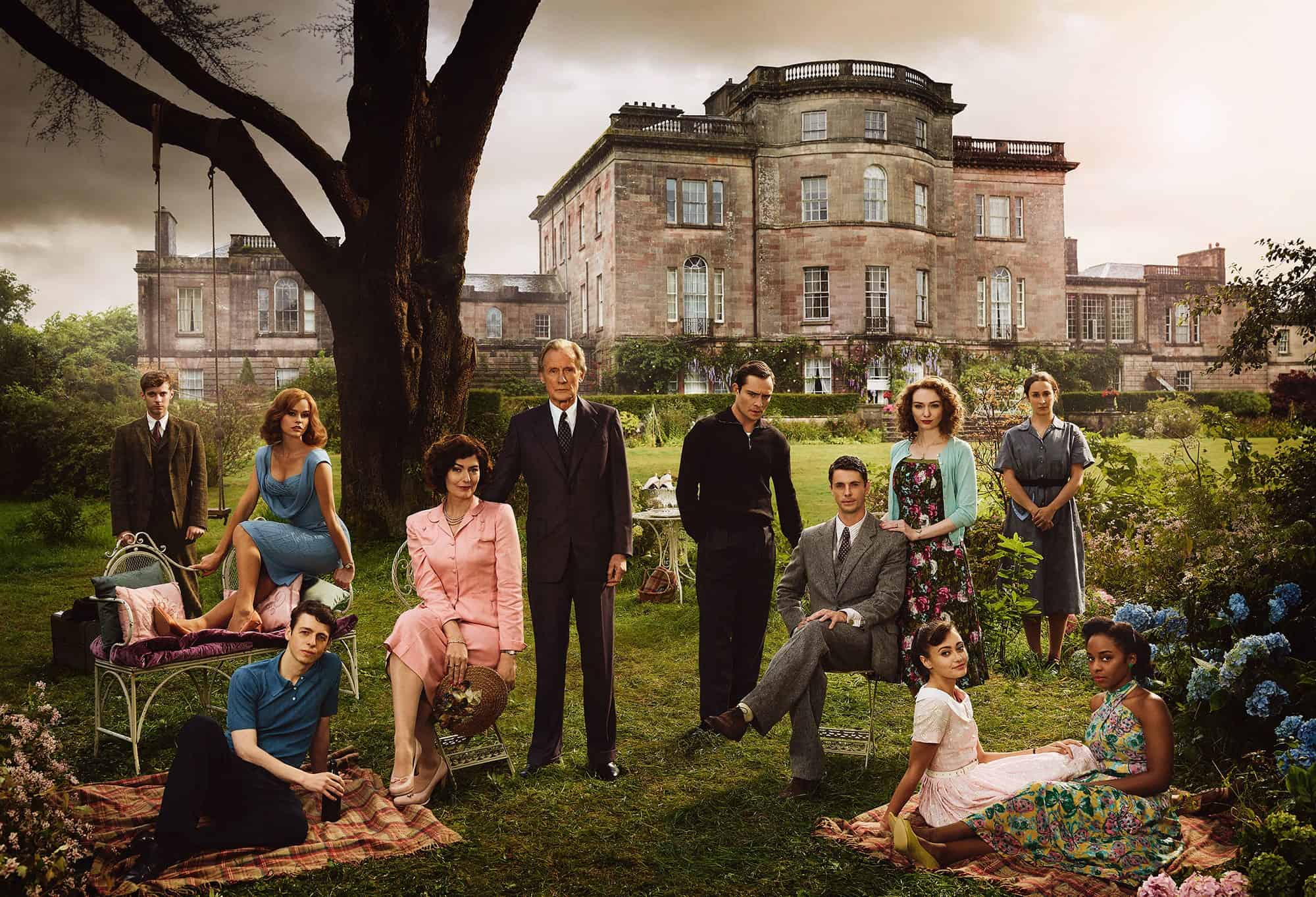 Agatha Christie's Ordeal by Innocence – 2018 – When a wealthy woman is murdered, her adopted son is arrested in spite of his claims of innocence. Later, his guilt is thrown into doubt and the family scrambles to figure out who killed her.
Agatha Christie's The ABC Murders – 2019 – John Malkovich stars as an older, greyer Poirot in this miniseries about a series of threatening letters from a sender who signs off as "A.B.C." As he tries to solve the case, he reaches out for help from old friends, only to find they've all moved on.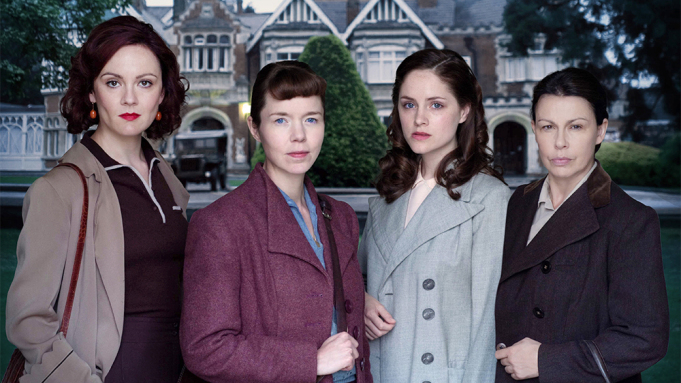 The Bletchley Circle – 2012 to 2014 – In 1952, four former Bletchley Park codebreakers from WWII come together to track a killer.
Bounty Hunters – 2019 – Jack Whitehall and Rosie Perez star in this series about a sheltered Brit and a tough Brooklynite who must work together to help save his family's business after a dodgy antiques deal involving looted treasures.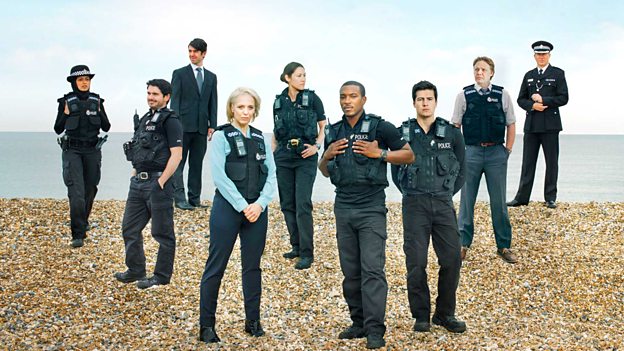 Cuffs – 2015 – In quirky coastal Brighton, police officers are over-stretched and under-resourced, but they do the best they can with what they've got.
Dead Lucky – Australian – 2018 – When a dangerous armed robber resurfaces in Sydney, two very different detectives are forced to work together to catch him.
DCI Banks – 2010 to 2016 – Stephen Tomkinson (Ballykissangel, Wild at Heart) stars as DCI Alan Banks, a skilled but stubborn Yorkshire-based investigator.
A Difficult Woman – Australia – 1998 – A woman with a brilliant career and promising relationship sees everything derailed when a close friend is murdered. As she gets more information, it leads her well out of her comfort zone as she pursues the killer.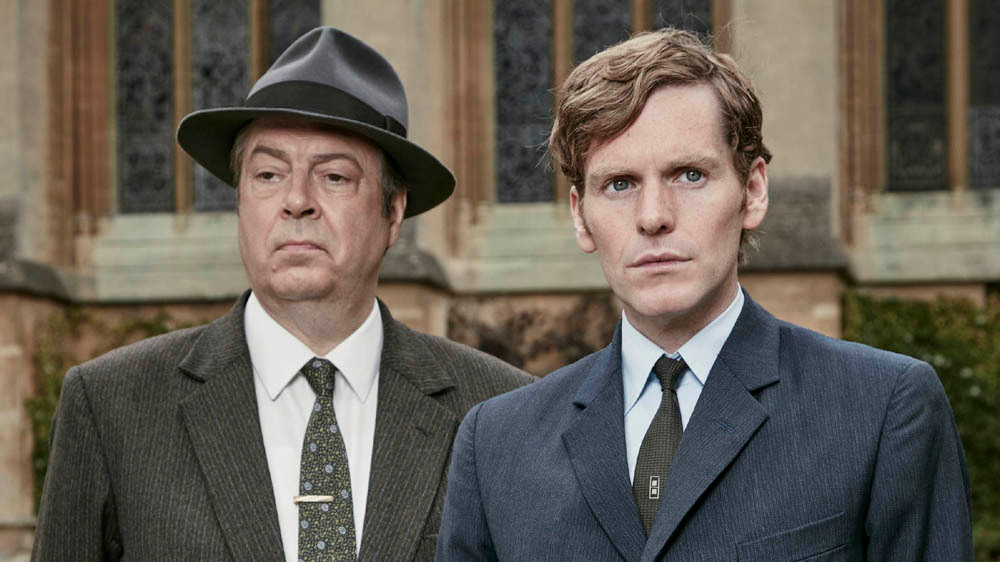 Endeavour – 2012 to present – In this prequel to Inspector Morse, a young Endeavour works with Sergeant Thursday to develop his investigative skills. Shaun Evans stars as Morse during this 1960s period mystery.
The Fall – 2013 to 2016 – Gillian Anderson (The X-Files) and Jamie Dornan (50 Shades of Grey) star in this series about a senior investigator who goes head-to-head with a serial killer who's attacking young professional women in Belfast.
The Ghost Squad – 2005 – Similar to Line of Duty, this series follows an Internal Affairs division designed to help find and fix corruption within the police. Elaine Cassidy (No Offence) stars.
Gracepoint – 2014 – David Tennant stars in this American remake of Broadchurch.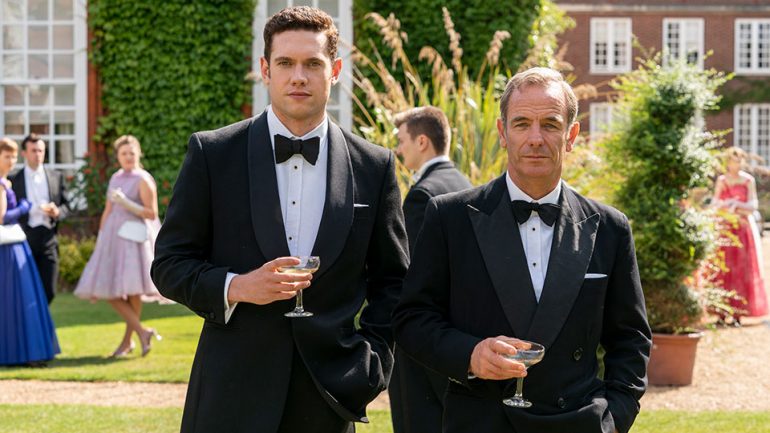 Grantchester – 2014 to present – In the village of Grantchester, a clever vicar assists a local police detective with his investigations. James Norton (Happy Valley) stars as vicar Sidney Chambers, and Robson Green (Wire in the Blood) plays DI Geordie Keating. Later in the series, Tom Brittany takes over for him in the role of Reverend Will Davenport, a former inner-city chaplain.
Hamish Macbeth – 1995 to 1997 – Hamish Macbeth (Robert Carlyle, The Full Monty) is a talented but unambitious Highlands constable who doesn't always follow the rules. The series was filmed in the lovely Highland village of Plockton on the shores of Loch Carron, and it's a great watch for those who enjoy good scenery.
Injustice – 2011 – A defense barrister has to deal with the consequences of defending an indefensible crime. Foyle's War and Midsomer Murders screenwriter Anthony Horowitz created the series, and it features an all-star cast with actors like James Purefoy (Rome), Dervla Kirwan (Ballykissangel), Charlie Creed-Miles (The Fifth Element), and Nathaniel Parker (The Inspector Lynley Mysteries).
Inside Men – 2012 – This miniseries tells the story of three employees who plan and execute a major heist.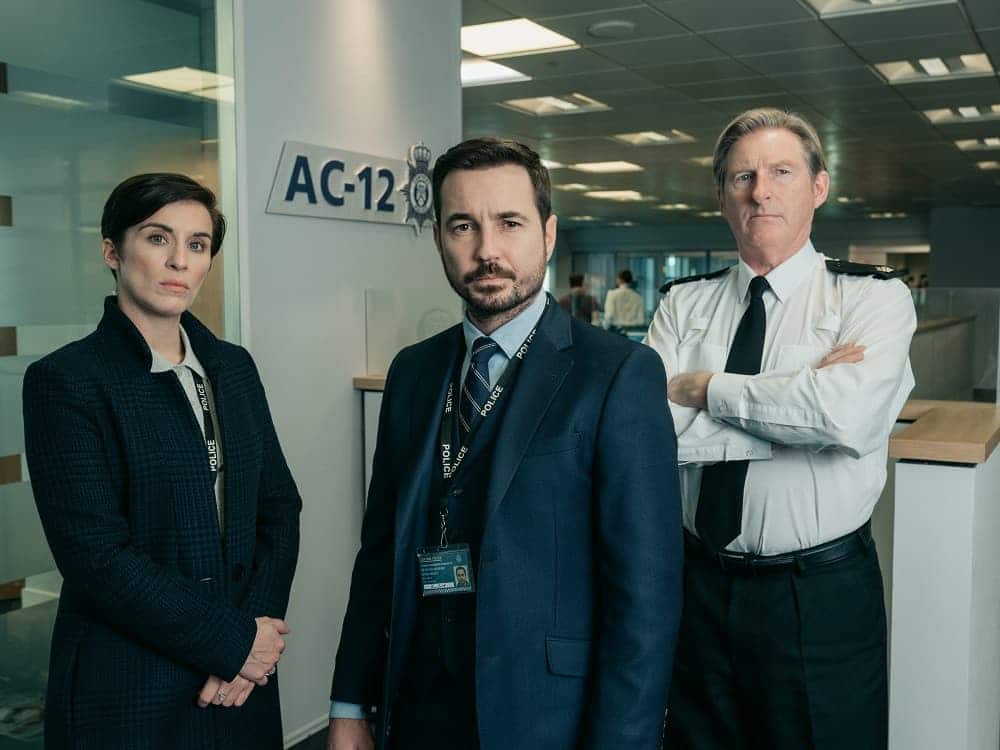 Line of Duty – 2012 to present – This suspenseful British police series is set in the fictional "anti-corruption unit" AC-12, where the police police the police. Yes, we know that sentence is a bit weird. The series is great, though. Lennie James, Vicky McClure, Martin Compston, and Adrian Dunbar all feature.
The Living & the Dead – 2016 – When a man inherits his family estate in Somerset, strange things begin to happen.
Mayday – 2013 – When the May Queen disappears just before May Day celebrations, a small town is thrown into chaos.
The Missing – 2014 to 2017 – James Nesbitt (Cold Feet) stars in this drama about the disappearance of a 5-year-old and the manhunt that follows.
Murphy's Law – 2003 to 2007 – James Nesbitt stars as DS Tommy Murphy, a maverick cop with a dark personal history. When given a final chance to prove his suitability for duty, he takes on a dangerous undercover assignment.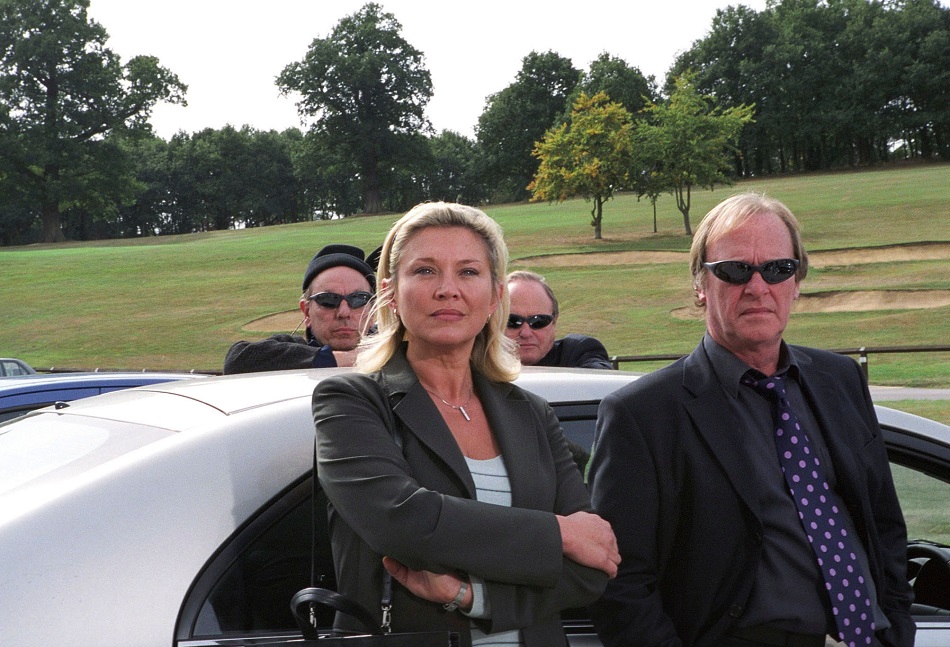 New Tricks – 2003 to 2015 – This long-running series focuses on a group of police who come out of retirement to work unsolved cases.
The Night Manager – 2016 – Based on John le Carre's novel focuses on an ex-British soldier recruited to join MI-6 and infiltrate a group of arms dealers.
The Pale Horse – 2020 – This two-part adaptation of Agatha Christie's story by the same name was written and executive produced by Sarah Phelps. Written in 1961, the original story is a creepy tale about what happens after a list of names is found in the shoe of a dead woman.
Paradox – 2009 – This sci-fi police drama focuses on a group of investigators who seek out evidence for crimes that haven't yet occurred.
Picnic at Hanging Rock – Australia – 2018 – In the year 1900, three schoolgirls and their governess disappeared. From there, the mystery deepens.
Prey – 2014 to 2015 – Manchester detective Marcus Farrow (played by John Simm) is on the run, accused of a crime and desperate to prove his innocence. All the while, his former friends and colleagues do their best to hunt him down. This series reunites Philip Glenister and John Simm, who also appeared together in Life on Mars.
Prime Suspect: Tennison – 2017 – Set in the 1970s, this series is a prequel to the Helen Mirren classic, Prime Suspect.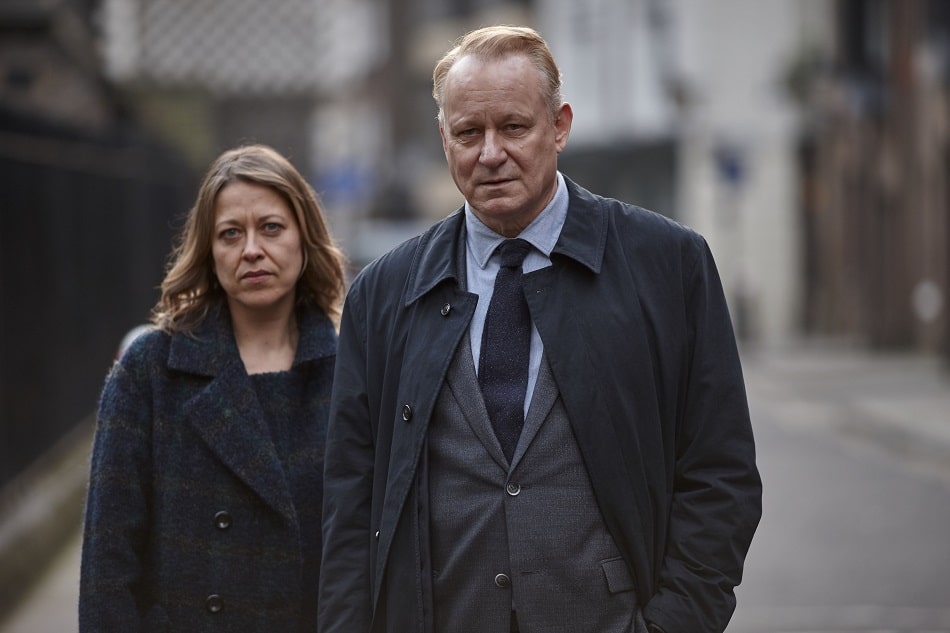 River – 2015 – Stellan Skarsgård, Nicola Walker, and Lesley Manville star in this series about a brilliant police officer haunted by guilt.
Rose & Maloney – 2002 to 2005 – Sarah Lancashire and Phil Davis star in this series about two investigators at the fictional Criminal Justice Review Agency. Together, they take on claims of miscarriage of justice, deciding whether old cases should be re-opened.
Scott & Bailey – 2011 to 2016 – Two very different female police detectives enjoy a close friendship and productive partnership.
Silent Witness – 1996 to present – A team of pathologists investigates crimes based on evidence gleaned from autopsies.
State of Mind – 2003 – After discovering her husband has been unfaithful, Grace takes her son Adam and moves back home with her mother, a busy GP. Niamh Cusack, Rowena Cooper, and Andrew Lincoln star.
Tin Star – 2017 to 2019 – A former British detective moves to the Canadian Rockies and fights crime near a massive new oil refinery.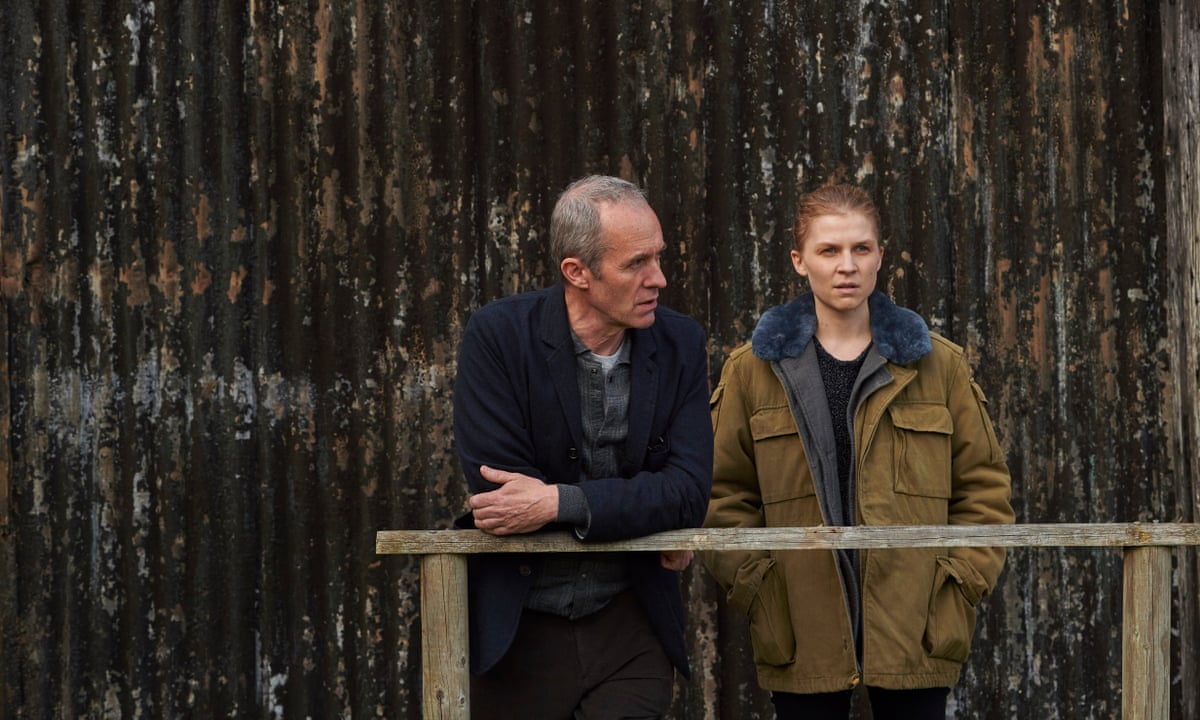 The Tunnel – 2016 to 2018 – This British-French show focuses on two teams of detectives who work together on cross-channel investigations.
Undercover – 2016 – This series tells the story of Maya, a barrister about to become the first black director of public prosecutions as her personal life falls apart.
Unforgotten – 2015 to present – Cassie and Sunny use modern technology to get to the bottom of very cold cases. This recent crime drama is based in London and stars Nicola Walker and Sanjeev Bhaskar as Cassie and Sunny.
Whitechapel – 2009 to 2013 – An inspector, a detective sergeant, and a historical homicide expert look at crimes that may have connections to the Whitechapel district.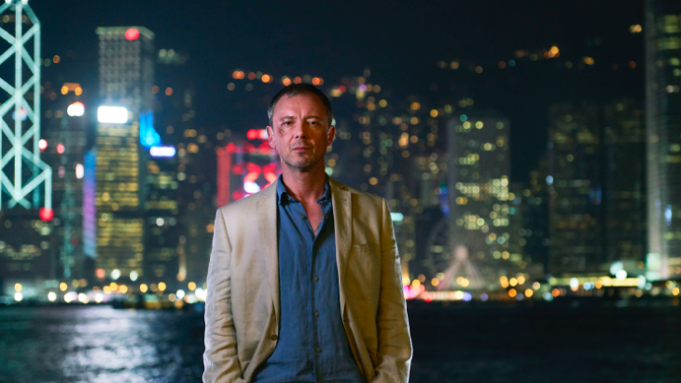 White Dragon – 2019 – John Simm stars in this tense mystery about a man who starts to notice highly suspicious things after his wife is killed in a car accident in Hong Kong.
The Widow – 2019 – Kate Beckinsale stars in this drama about a woman who believes herself to be a widow, only to find that her husband did not actually die in a plane crash. While watching a news story on unrest in the Congo, she sees a man who looks like her husband and sets off to figure out what happened.
WPC 56 – 2013 to 2015 – This period crime drama follows Gina Dawson, the first woman police constable in her West Midlands hometown. The first two seasons focus on Gina's struggles to gain acceptance in a male-dominated work environment, while the third season follows her successor at the station.
Young Lions – Australia – 2002 – This Australian police drama follows the personal and professional lives of a group of young detective senior constables.
British Period Dramas on Prime Video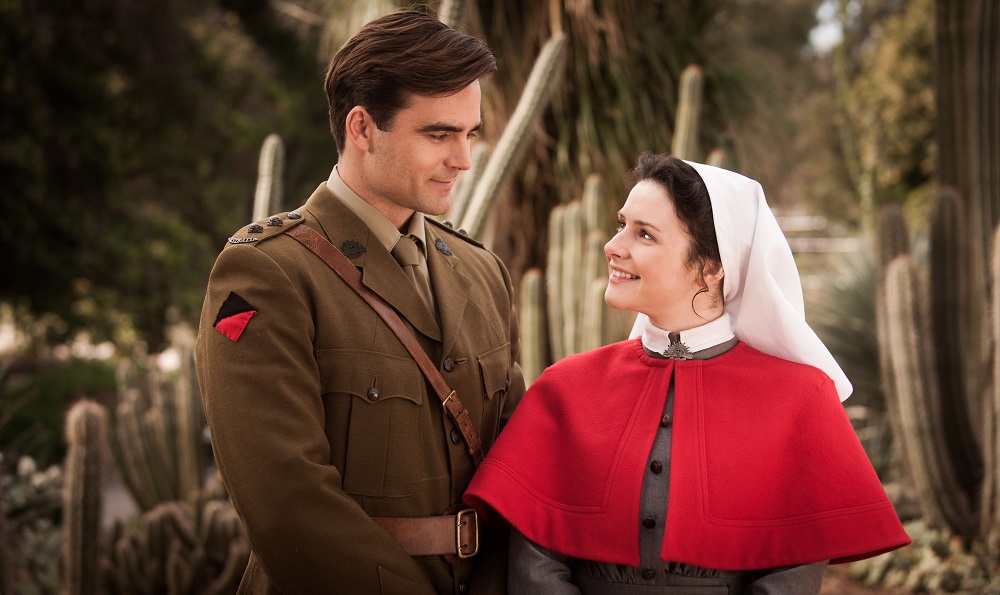 Act of Will – 1989 – This miniseries is based on the Barbara Taylor Bradford novel of the same name, and it's one of Elizabeth Hurley's earliest starring roles. The story follows three generations of women from 1926 up to the 1980s.
Anzac Girls – Australia – 2014 – Heroic women rise to the occasion during the war.
Britannia – 2018 – This US-UK co-production shows the Roman invasion in 43AD Britannia.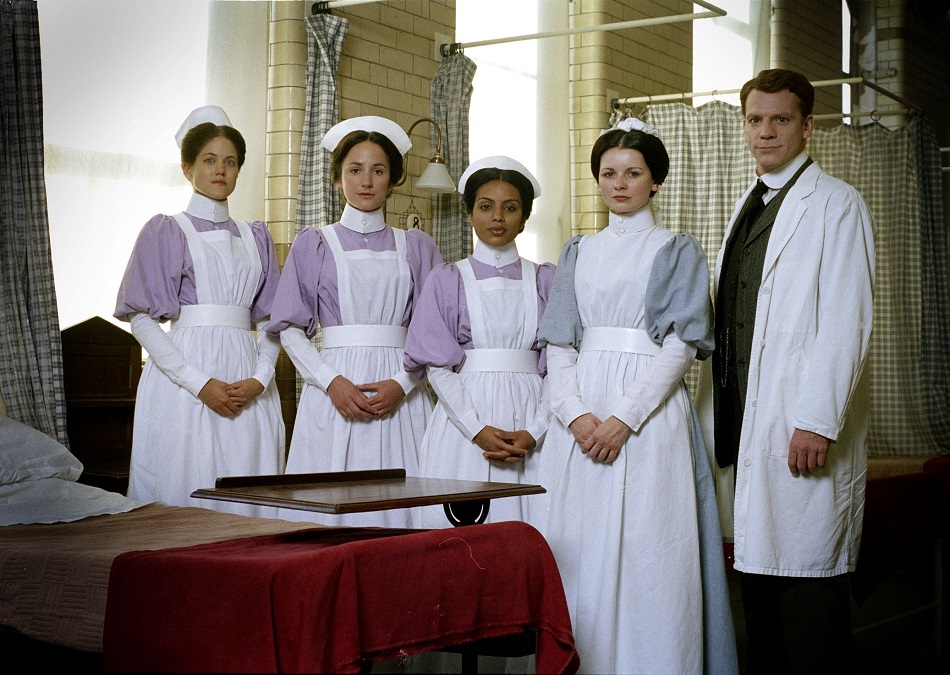 Casualty 1900s: London Hospital – 2006 to 2009 – This medical period drama was inspired by the Holby City spinoff Casualty, but is otherwise unrelated. It takes place in the receiving room of the London Hospital in London's East End, and each case is based on the writings and memoirs of real doctors and nurses from the time period.
Dark Angel – 2017 – Downton Abbey's Joanne Froggatt plays the Victorian poisoner Mary Ann Cotton, a woman who murdered a number of her husbands and children.
David Copperfield – 1999 – Daniel Radcliffe (Harry Potter) stars as young David in this adaptation of the Dickens novel.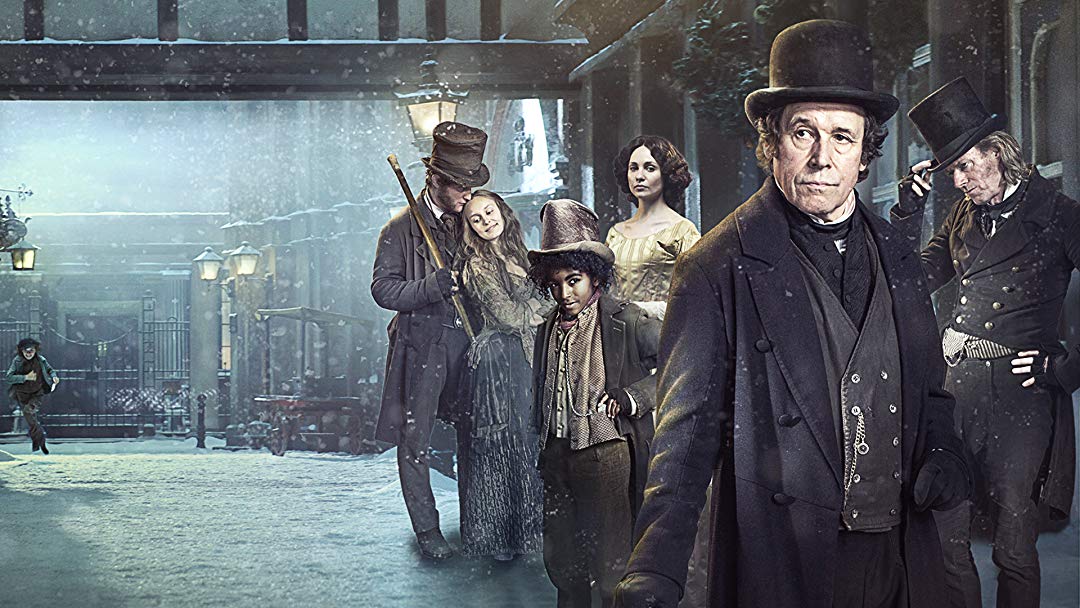 Dickensian – 2015 to 2016 – This ambitious miniseries is set in the world of Charles Dickens' novels, bringing together a variety of characters in 19th century London.
Doctor Thorne – 2016 – This series tells the story of penniless Mary Thorne and her relationship with a wealthy family nearby.
Downton Abbey – 2010 to 2015 – This period drama follows the lives of the Crawley family and their servants during the early 1900s.
The Duchess of Duke Street – 1976 to 1977 – In Victorian London, a young woman learns to cook under a pompous French chef.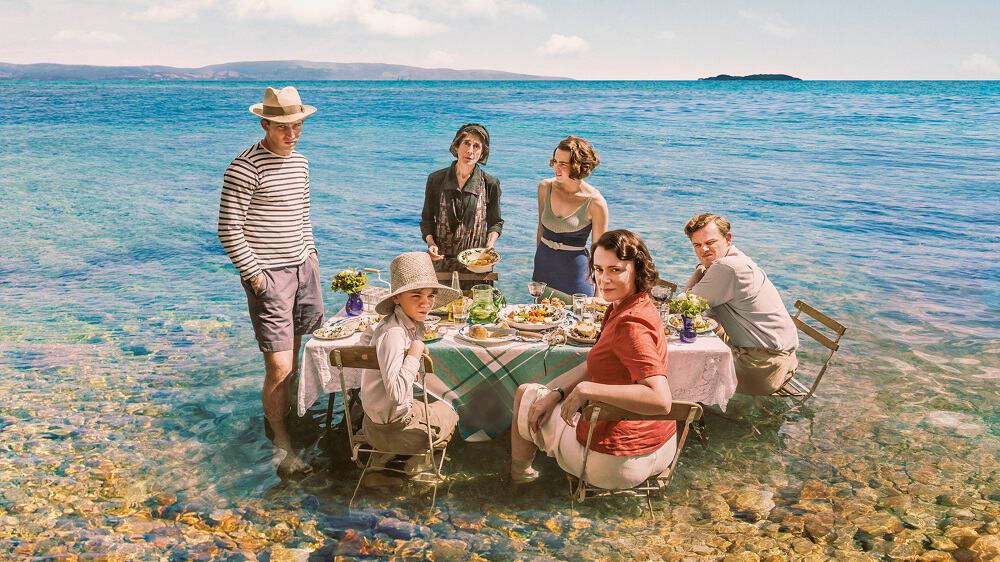 The Durrells in Corfu – 2016 to 2019 – This popular British series tells the story of a widow who moves her family out of 1930s England in search of a better life.
Elizabeth I – 2014 – This two-part series focuses on the controversial scandals surrounding Elizabeth I, including alleged lovers and espionage.
From There to Here – 2014 – In 1996, England took on Scotland at the European Championship. At the same time, three men are caught up in an IRA explosion at a local pub, changing their lives forever.
Hold the Dream – 1986 – This two-part serial is based on Barbara Taylor Bradford's novel of the same name. The story picks up where A Woman of Substance left off, with Paula Fairley now in charge of the Harte chain of department stores. Sadly, A Woman of Substance is not currently available on any US-based streaming service, but you could always buy the DVD or read the book if you wanted to get everything in order. See also: To Be the Best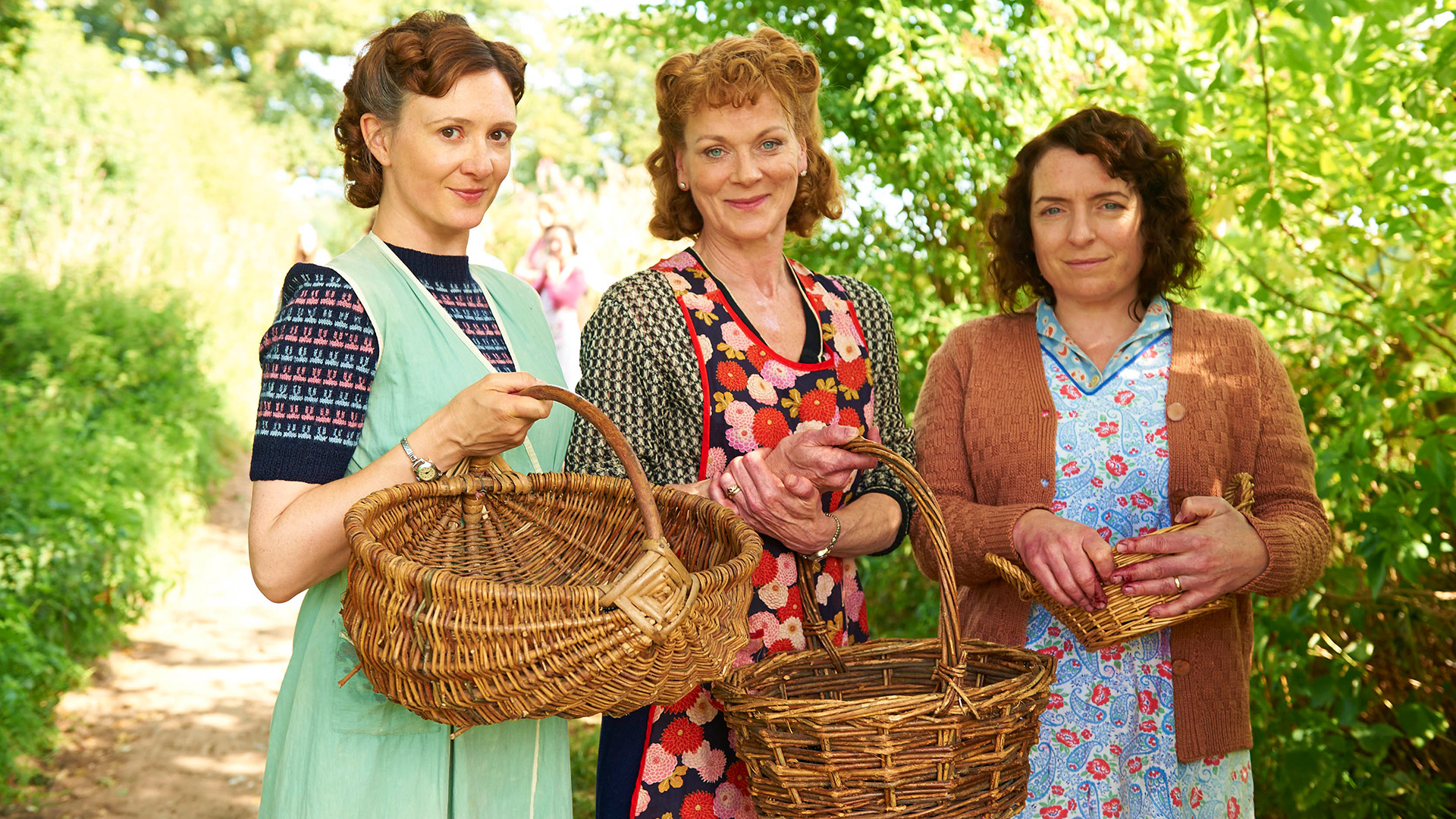 Home Fires – 2015 to 2017 – In WWII-era Britain, a group of women get by in a small village.
Howards End – 2018 – This miniseries is based on the E.M. Forster novel, and it examines class differences in 1900s England through the lens of three families.
King Lear – 2018 – This Prime Original stars Anthony Hopkins as King Lear.
Labyrinth – Germany/South Africa – 2012 – This international co-production jumps between modern and medieval France, and includes a cast of mostly British and Irish actors. It follows two women across time in their searches for the Holy Grail.
The Last Post – 2017 – In 1965, British soldiers fight a Yemeni insurgency in British-controlled Aden. This series focuses heavily on the women and children who came with them.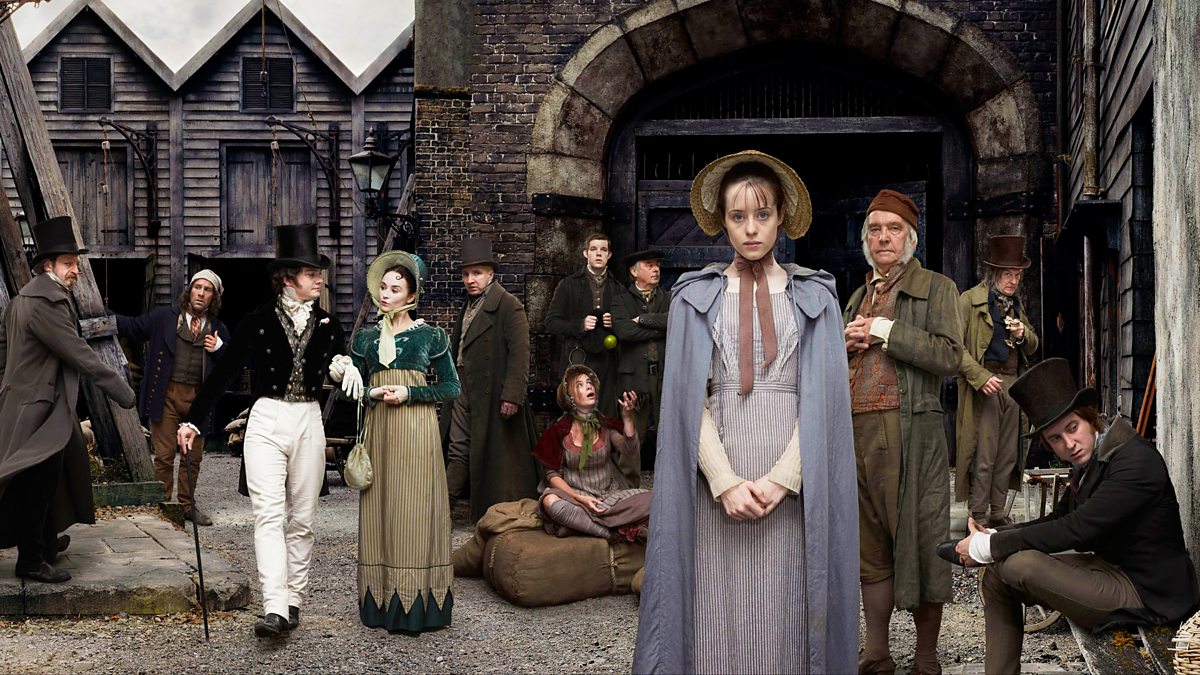 Little Dorrit – 2008 – Claire Foy and Matthew Macfadyen star in this adaptation of Dickens's story of struggle in 1820s London.
Merlin – 2009 to 2013 – Colin Morgan (The Fall) stars as a young Merlin in his days as a mere servant to Prince Arthur of Camelot. In this version of Camelot, magic is banned and Merlin is forced to keep his talent hidden away.
The Mill – 2013 to 2014 – This period drama is based on the real stories of textile mill workers in 1830s England. Set in Cheshire, it depicts the harsh realities of the Industrial Revolution that transformed England.
The Moonstone – 2016 – This updated adaptation of the Wilkie Collins novel stars Joshua Silver as Franklin Blake alongside Terenia Edwards (On Chesil Beach) as Rachel Verinder.
My Mother & Other Strangers – 2017 – This period drama is set in 1940s Northern Ireland, documenting the culture clash that occurred when American servicemen were stationed along the Ards Peninsula.
The Nativity – 2010 – Writer Tony Jordan adapts the classic tale of Mary and Joseph and baby Jesus. Peter Capaldi (Doctor Who) and Tatiana Maslany (Orphan Black) are among the stars.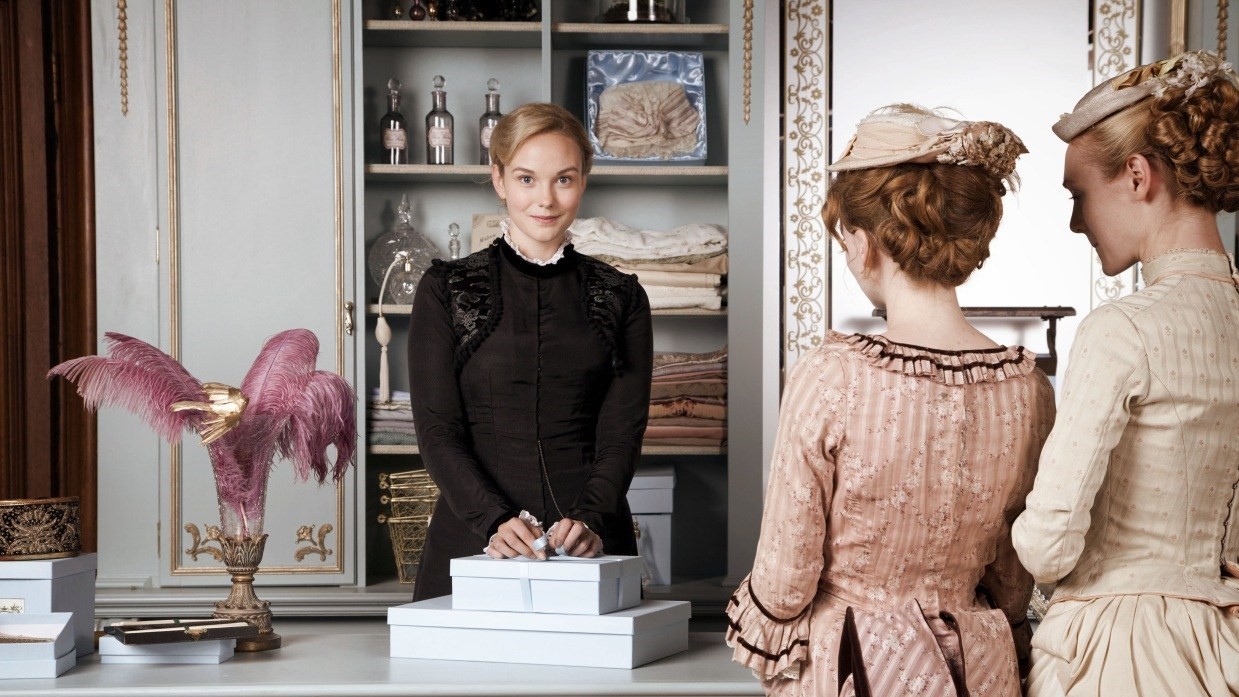 The Paradise – 2012 to 2013 – In this period drama, a young and ambitious woman heads to the city to make her way working in a department store
The Passing Bells – 2014 – This BBC period drama takes place between 1914 and 1918, following two young men, one British and one German, as World War I takes a heavy toll on their lives.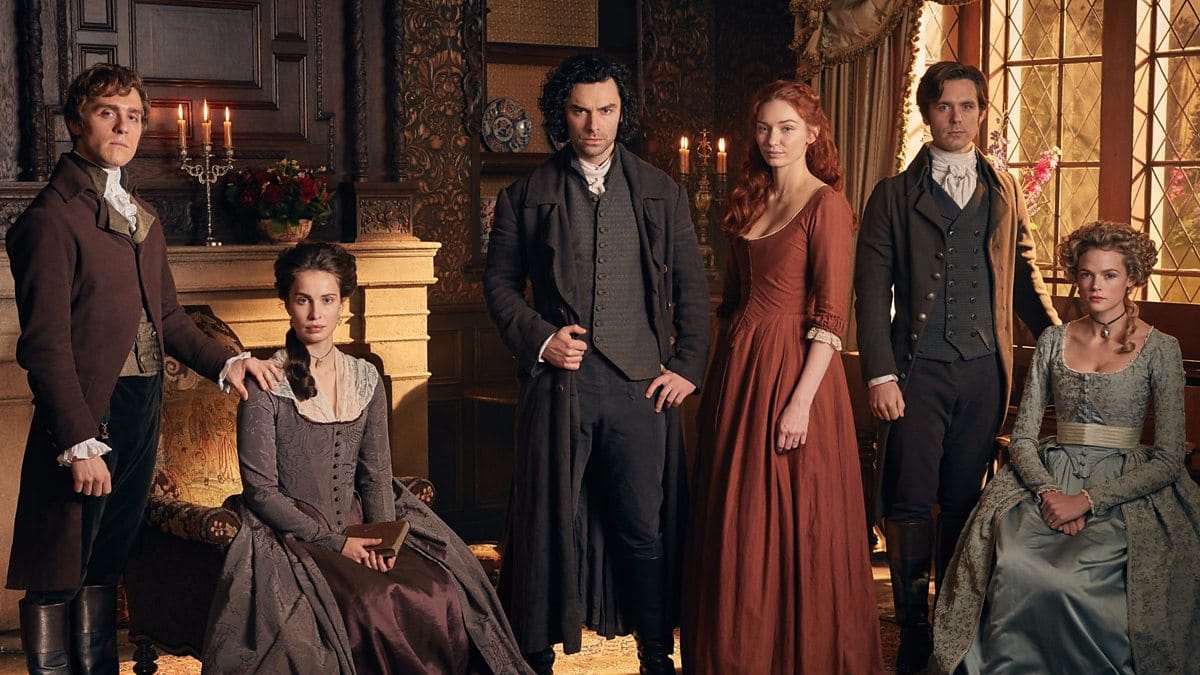 Poldark – 2015 to 2019 – Ross Poldark returns home to Cornwall after fighting in the American Revolution, only to find his fortune in ruins and the woman he loves promised to another man. Aidan Turner stars in this adaptation of the classic story.
Robin of Sherwood – 1984 to 1986 – This period adventure has been described by historian Stephen Knight as "the most innovative and influential version of the myth in recent times". Though originally advertised as "family friendly", some conservative groups argued that there was too much violence for children.
Room at the Top – 2012 – Taking the BAFTA award for best miniseries in 2013, this series is an adaptation of John Braine's 1957 novel of the same name. It follows a young man making his way in post-WWII England, forced to choose between stability and true love.
Small Axe – 2020 – This period drama is set in London's West Indian community between the 1960s and '80s, telling five stories in a six-part anthology format. It starts in 1968 with the story of a small restaurant, The Mangrove, opening in Ladbroke Grove. Over time, it becomes an epicenter of resistance in the community.
Spies of Warsaw – 2013 – David Tennant stars in this story set across three European cities ahead of World War II. The series is based on Alan Furst's spy novel of the same name.
Vanity Fair – 2018 – This ITV production of Thackeray's classic includes performances by Michael Palin, Olivia Cooke, Tom Bateman, Suranne Jones, and Martin Clunes.
A Very English Scandal – 2018 – Hugh Grant stars as the first British politician to stand trial for conspiracy to murder.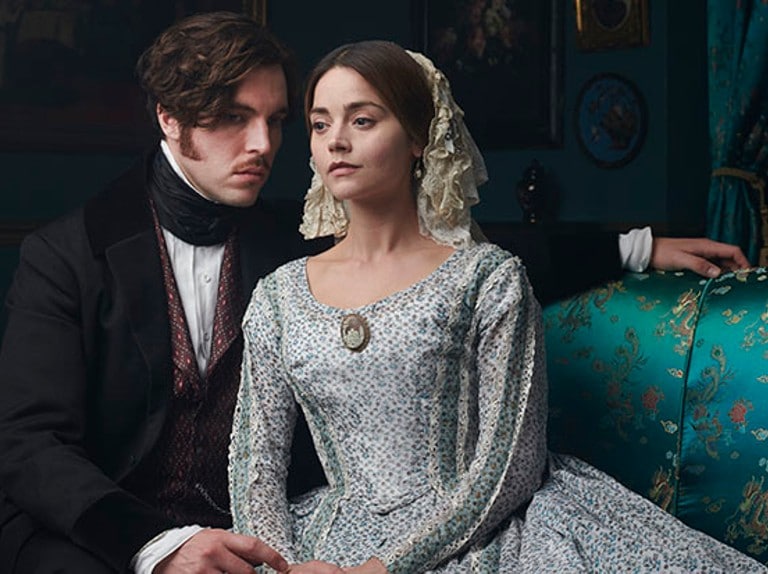 Victoria – 2016 to present – This series stars Jenna Coleman (Doctor Who) as Victoria and Tom Hughes (The Game) as Prince Albert, along with Peter Bowles (To the Manor Born, Executive Stress) as the Duke of Wellington. Much like The Crown is to Queen Elizabeth II, Victoria follows Queen Victoria as she progresses through her lengthy reign.
Other British TV Dramas on Amazon Prime Video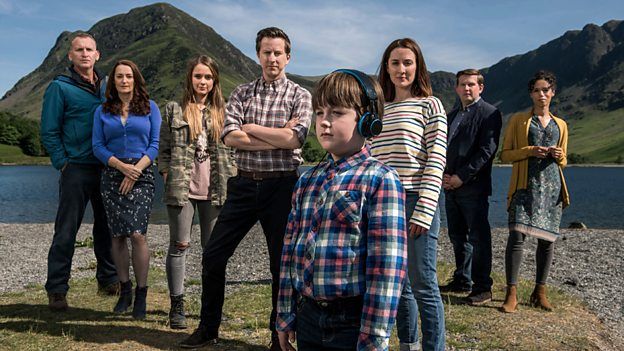 The A Word – 2016 to present – This drama follows the Hughes family through their son's autism diagnosis and the events that follow it. Christopher Ecclestone (Doctor Who) and Morven Christie (Grantchester) star alongside child actor Max Vento.
Always Greener – Australia – 2001 to 2003 – This dramedy tells the story of two families who joke about swapping places, then actually do it. The series takes place in rural Inverness and suburban Sydney.
Banana – 2015 – This Channel 4 miniseries follows eight gay couples through a variety of relationship dramas.
Bed of Roses – Australia – 2008 to 2011 – A mother and daughter struggle after the death of their husband and father.
Being Erica – Canada – 2009 to 2011 – A young woman participates in a strange form of therapy that involves time travel.
Big Sky – Australia – 1997 to 1999 – This soap-y drama follows the employees at Big Sky Aviation as they form friendships and fly high over the Australian landscape.
Cucumber – 2015 – This series offers a peek inside the lives of gay men in modern Manchester.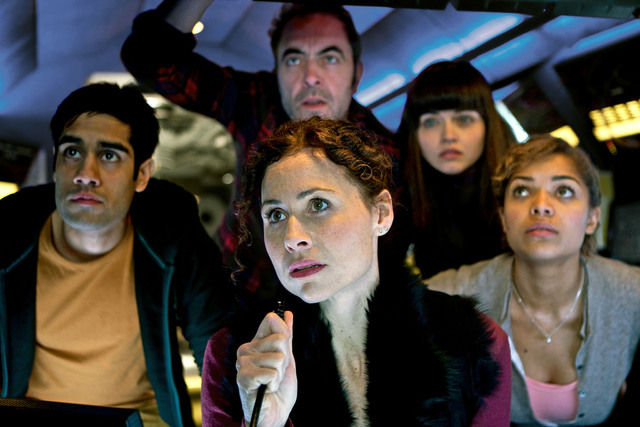 The Deep – 2010 – James Nesbitt (Cold Feet) and Minnie Driver (Good Will Hunting) star in this series about oceanographers who become stranded in the Arctic while looking for new forms of life beneath the ice.
Doctor Finlay – 1993 to 1996 – After WW2 and before the NHS is created, a doctor returns to his Scottish hometown.
The Fades – 2011 – A young man is haunted by dreams he can't explain, and he begins to see spirits around him – some of them malicious.
Flack – 2019 to Present – A PR executive specializes in cleaning up after her selfish clients in London. Anna Paquin stars. Series 2 premiered on June 10th.
Foreign Exchange – Australia/Ireland – 2004 – When two children from Ireland and Australia discover a portal between the two countries, they're able to travel between the two countries and have adventures along the way.
Fortitude – 2015 – At the edge of the Arctic Circle, Fortitude has never had a history of violent crime – until a member of the community is found eviscerated in his home. Richard Dormer (Rellik), Michael Gambon (Maigret), and Ken Stott (Rebus) are among the cast.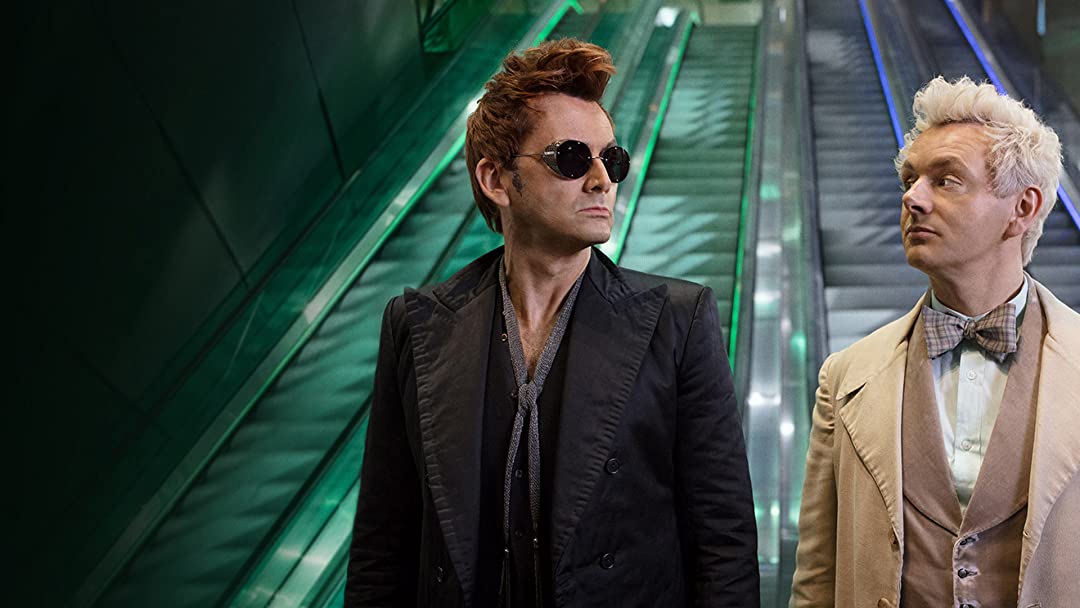 Good Omens – 2019 – David Tennant and Michael Sheen star in this adaptation of Neil Gaiman and Terry Pratchett's novel by the same name. In it, two angels have grown quite fond of the human world, and they plan to do everything in their power to stop it from ending in accordance with the Divine Plan.
The Hitchhiker's Guide to the Galaxy – 1981 – Arthur Dent is one of the last surviving members of the human race. Still in his dressing gown, he's dragged through an intergalactic portal and sent on an adventure through the universe. The series is based on Douglas Adams' novel of the same name, and he also wrote the TV adaptation.
Home & Away – Australia – 1988 to 1989 – This soap opera follows the residents of Summer Bay, a coastal town near Sydney in Australia.
Humans – 2015 to 2018 – In a parallel modern world, everyone has a robotic servant.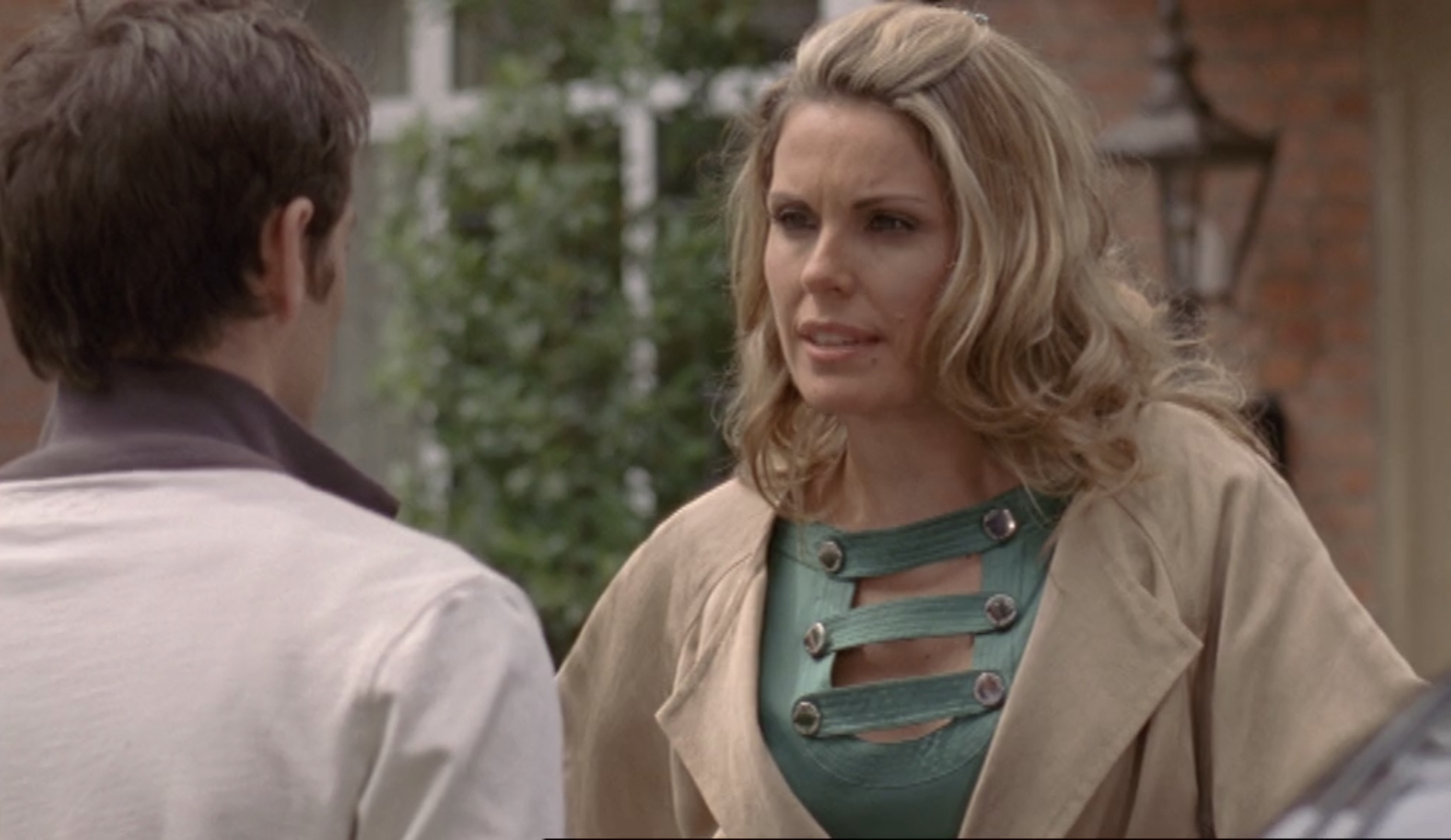 Honest – 2008 – This short-lived family drama follows a woman who tries to turn her criminal family straight after her husband is sent down for robbery. Amanda Redman (Good Karma Hospital) stars.
Hustle – 2004 to 2012 – This series follows a group of talented con artists who prefer to operate long cons on the greedy and corrupt of London.
The Indian Doctor – 2010 to 2013 – An Indian doctor and his wife move to a small Welsh mining village during the 1960s. They have to adjust to culture shock, and Dr. Sharma must win the trust of the locals as their GP.
The Invisibles – 2008 – A couple of retired master burglars tried living in Spain, but after a bout of homesickness, they returned to England with their wives to live in a Devon fishing village. It's not long before a return to familiar shores sees them taking up the same old bad habits.
Jim Henson's The Storyteller – 1987 to 1988 – This British live-action and puppet series re-told a number of European fairy tales using actors and puppets. Sir John Hurt acted as the old storyteller.
Murder Call – Australia – 1997 to 2000 – This fun late 90s mystery series mixes action, suspense, mystery, comedy, and a bit of romance.
NY-LON – 2004 – This drama follows a transatlantic romance between New York record shop worker Edie (Rashida Jones) and London stock broker Michael (Stephen Moyer). Filming took place in both cities.
Our Girl – 2014 to 2020 – This series follows a teenage girl who gets drunk on her 18th birthday, vomiting in the doorway of an army recruitment office. Strangely drawn to the office, she joins up and serves as an army medic.
Prisoners' Wives – 2012 to 2013 – This dramatic series takes a look at the women involved with men who've been sent to prison.
Public Enemies – 2012 – Released from prison after a 10-year sentence for murder, a man attempts to adjust to life on the outside. Anna Friel stars alongside Daniel Mays.
QB VII – 1974 – Sir Anthony Hopkins stars as a physician who sues a novelist for implying he was a doctor involved in Nazi war crimes.
Queer as Folk – 1999 to 2000 – This groundbreaking British series follows a group of young gay men in Manchester.
Red Rock – Ireland – 2015 to 2020 – Two feuding families battle it out in this Irish soap.
The Royals – United States – 2015 to 2108 – Though American, this prime-time soap stars Elizabeth Hurley and a largely British cast. It tells the story of a fictional British royal family and the power struggles within their ranks.
The Secret Life of Us – Australia – 2001 to 2006 – In an apartment block near Melbourne, residents navigate life's challenges with the help of their friends.
Secret State – 2012 – In a miniseries that will reassure you that the US isn't the only place where government and big business are way too close, Secret State shows a Deputy Prime Minister entangled in an international conspiracy.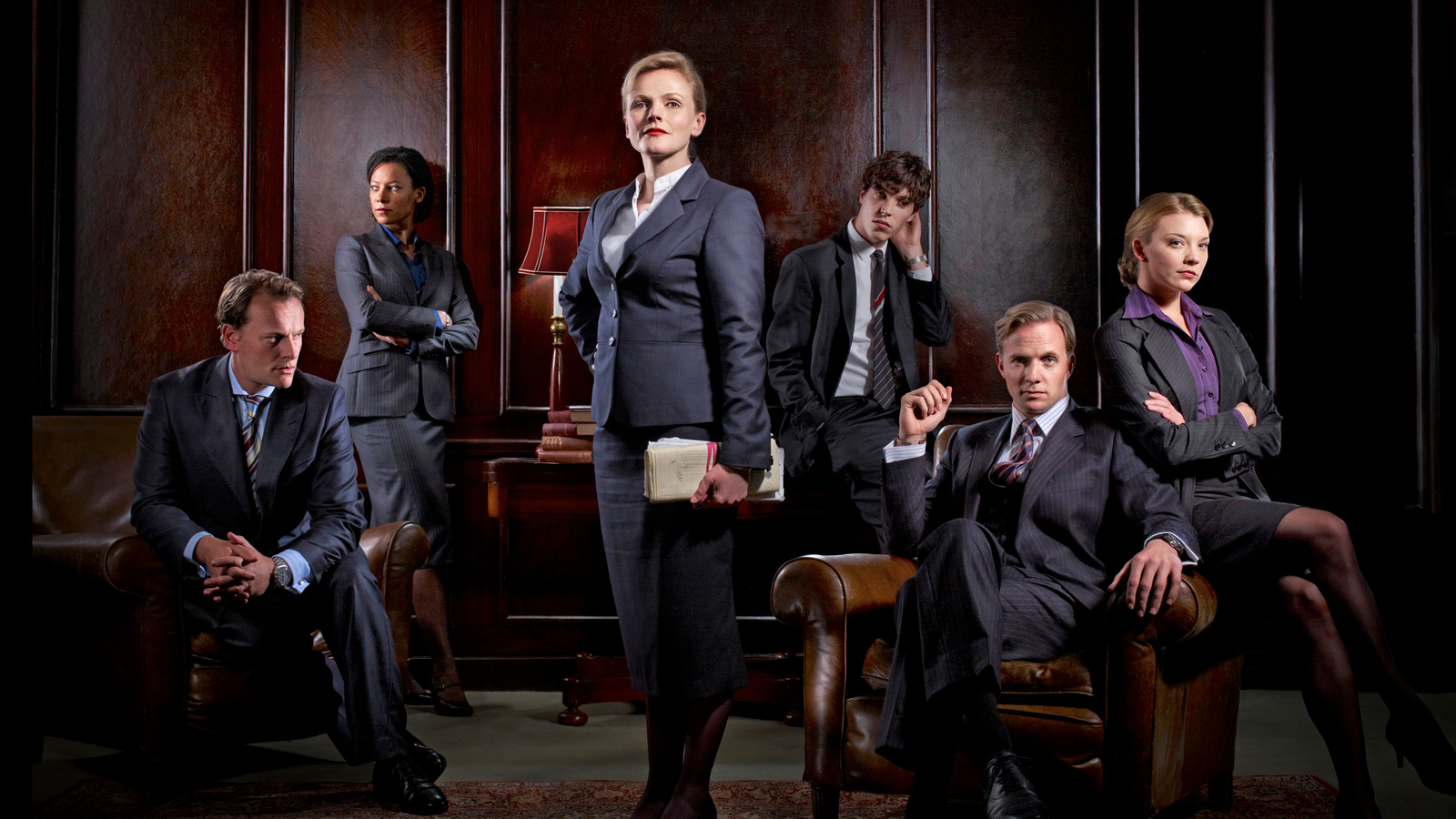 Silk – 2011 to 2014 – This series focuses on the challenges modern-day barristers face in their careers.
The Smoke – 2014 – When a fire fighter is badly injured on the job, he spends nearly a year in recovery. On return, he realises he may not be quite as ready as he thinks.
Spirited – Australia – 2010 to 2011 – This supernatural dramedy stars Claudia Karvan (Love My Way) as dentist Suzy, a woman who leaves a loveless marriage and moves into an apartment inhabited by Henry, the ghost of an English rock star from the 1980s.
The Time of Our Lives – Australia – 2013 to 2014 – This drama follows the lives of an extended family in inner-city Melbourne as they build families, pursue careers, and work on their relationships.
Undeniable – 2014 – This two-part thriller follows the story of a murderer brought to justice by the woman who saw him killing her mother many years earlier.
British Comedies on Prime Video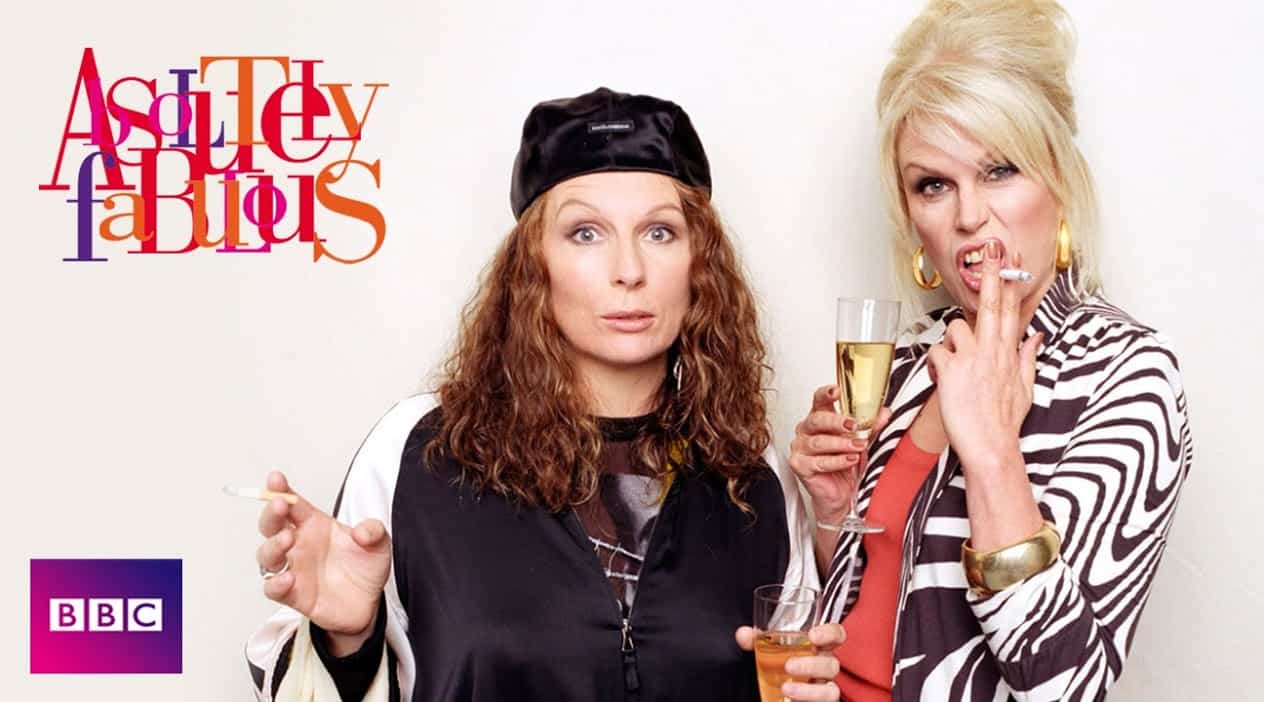 Absolutely Fabulous – 1992 to 2012 – In this groundbreaking classic, two wild women do everything but act their age. The series was based on a sketch comedy called "Modern Mother and Daughter" by Dawn French (Vicar of Dibley) and Jennifer Saunders (Edina Monsoon in Absolutely Fabulous). Joanna Lumley stars alongside Saunders as Patsy Stone, and Julia Sawalha plays Edina's daughter Saffron.
After Hours – 2019 – Ardal O'Hanlon appears in this family comedy about a young man named Willow living in Northern England and feeling pretty low about his achievement level in comparison to his friends. Meanwhile, his dad is struggling to find work. Life changes when he meets two new friends who host a popular internet radio show.
'Allo 'Allo – 1982 to 1992 – This classic British comedy is set in a French café during WWII.
Almost Royal – 2014 to 2016 – This BBC America faux-reality series follows a couple of extremely minor British royals as they visit the US for the first time.
A Touch of Cloth – 2012 to 2014 – This series is part mystery, part comedy, and definitely not for the faint of heart or easily offended. John Hannah and Suranne Jones play two detectives in a very unusual police department. The name of the series is based on the euphemism "touching cloth". It is a state of needing to defecate so badly that one's feces begins to protrude and "touch cloth".
Blackadder – 1983 to 1989 – Rowan Atkinson stars as antihero Edmund Blackadder, accompanied by Sir Tony Robinson as his sidekick Baldrick. Each series of this quirky comedy is set in a different period within British history, and Edmund carries different titles throughout. The "essence" of each character remains largely the same in each series, though.
The Bleak Old Shop of Stuff – 2012 – As proprietor of The Old Shop of Stuff, Jedrington Secret-Past sells all manner of unusual items. Unfortunately, Malifax Skulkingworm wants to make his life miserable. Robert Webb (Peep Show), Stephen Fry (Kingdom), and Katherine Parkison (The IT Crowd) star.
Bottom – 1991 to 1995 – Adrian Edmondson and Rik Mayall (both of The Young Ones) star in this quirky sitcom about a couple of largely unpleasant flatmates in Hammersmith, London. They spend much of their time pretending to be aristocrats and trying to get women to go to bed with them.
Catastrophe – 2015 to present – This Prime Original tells the story of an unintended pregnancy between an American ad man and a British teacher.
Crackanory – 2013 to 2017 – Inspired by the popular children's series Jackanory, this series brings the same quirky style of storytelling to adults. Episodes include performances from popular British comedians like Sally Phillips (Miranda), Stephen Mangan (Hang Ups), Ben Miller (Death in Paradise), Sharon Horgan (Catastrophe), and Katherine Parkinson (Doc Martin).
Dead Boss – 2012 – Helen Stephens has been wrongly convicted of killing her boss, and while she hopes she'll be cleared soon, everyone she knows seems to want her in prison.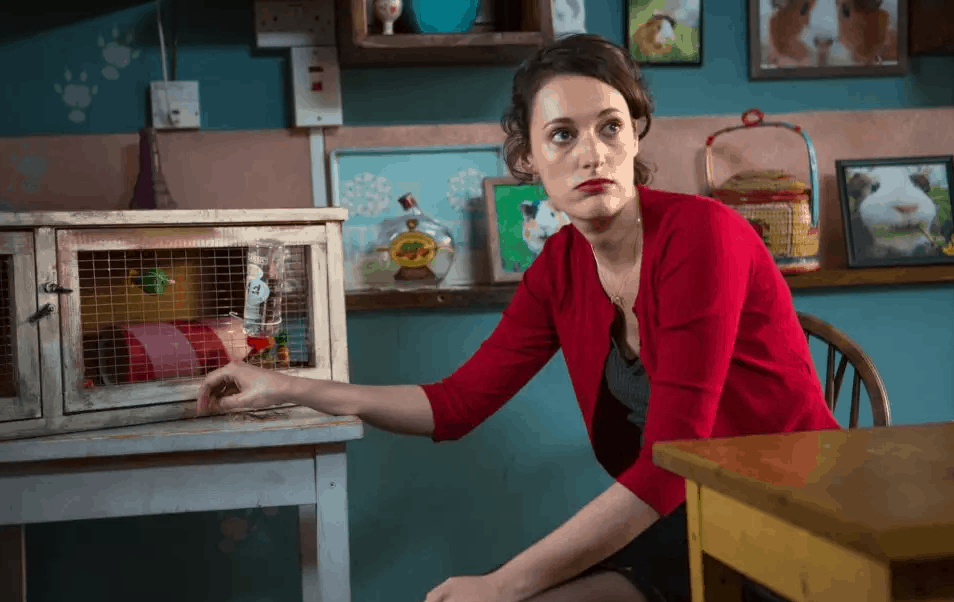 Fleabag – 2016 to 2019 – Phoebe Waller-Bridge stars as Fleabag, a comically troubled young woman who's experienced a great personal tragedy.
Frank of Ireland – 2021 – A perpetually disgruntled thirtysomething musician lives in Dublin with his mother, spending much of his time thinking about his ex-girlfriend.
Fresh Meat – 2011 to 2016 – Six young friends go off to university.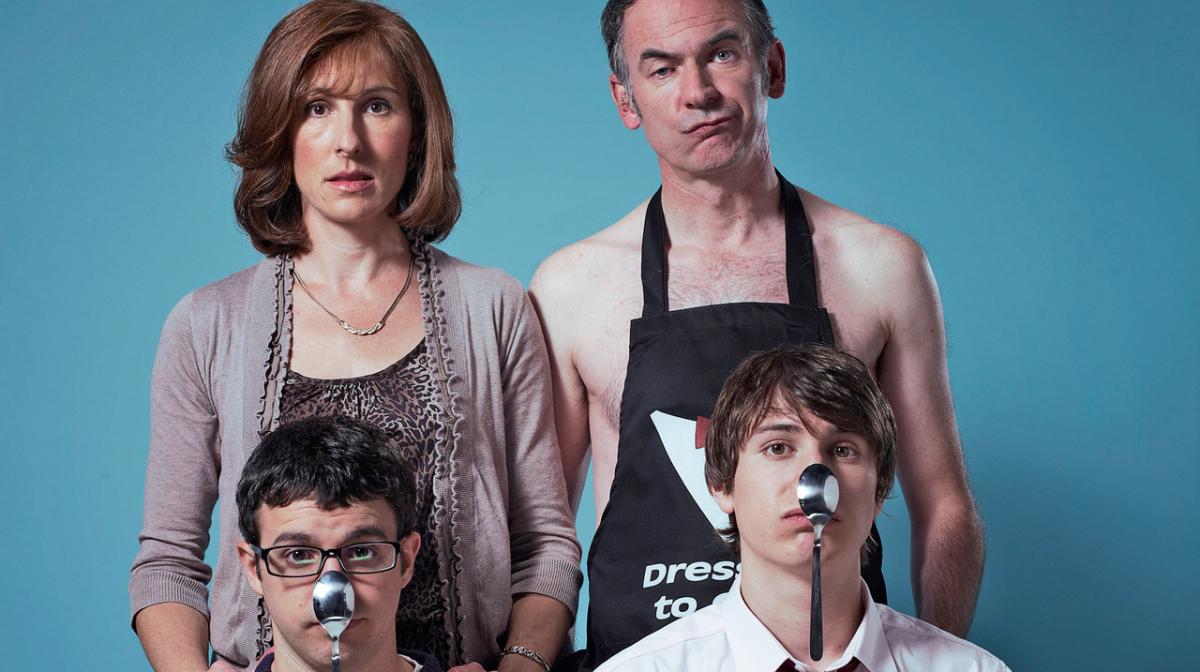 Friday Night Dinner – 2001 to present – Each Friday night, a Jewish British family meets for dinner. It never goes smoothly (and it always includes a visit from eccentric neighbour Jim). Sadly, star Paul Ritter passed away in early 2021.
Fungus the Bogeyman – 2015 – Based on the 1977 Raymond Briggs picture book, this series follows Fungus, a working class bogeyman whose job is to scare humans.
Getting On – 2009 to 2012 – This dark comedy follows the residents and staff in a geriatric ward.
The Goes Wrong Show – 2019 – This sitcom follows an amateur dramatic society as they perform a variety of short plays in which everything that can go wrong, does go wrong.
The House of Cards Trilogy – 1990 to 1995 – This sitcom is Andrew Davies' adaptation of Michael Dobbs' novels about greed, ambition, and British politics. It follows Frances Urquhart, an evil but charismatic man who will stop at nothing in the pursuit of power. An American adaptation was later made under the same name.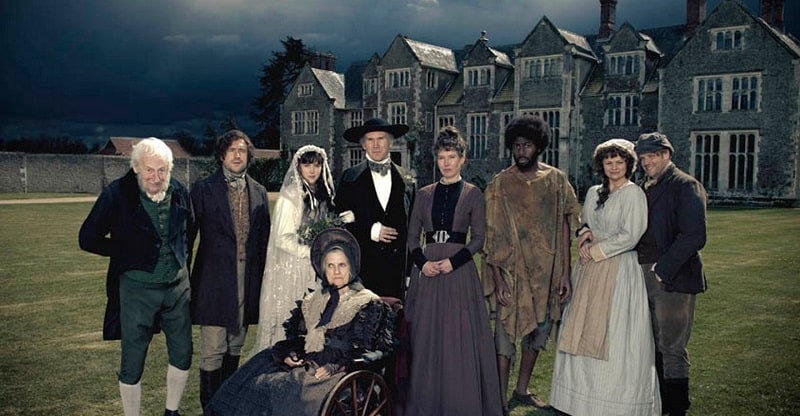 Hunderby – 2012 to 2015 – Julia Davis stars in this dark period comedy about a woman who washes ashore after a shipwreck off the English coast.
Hyperdrive – 2006 to 2007 – Nick Frost and Miranda Hart are among the stars of this sci-fi sitcom about the crew of HMS Camden Lock as they attempt to protect Britain's interests throughout the galaxy.
The Inbetweeners – 2008 to 2010 – This raunchy teen comedy focuses on a group of young men who aren't quite as cool as they'd like to be.
The Kennedys – 2015 – Katherine Parkinson (The IT Crowd) stars in this comedy about a family moving from a housing estate to a home, eager to move up the social ladder.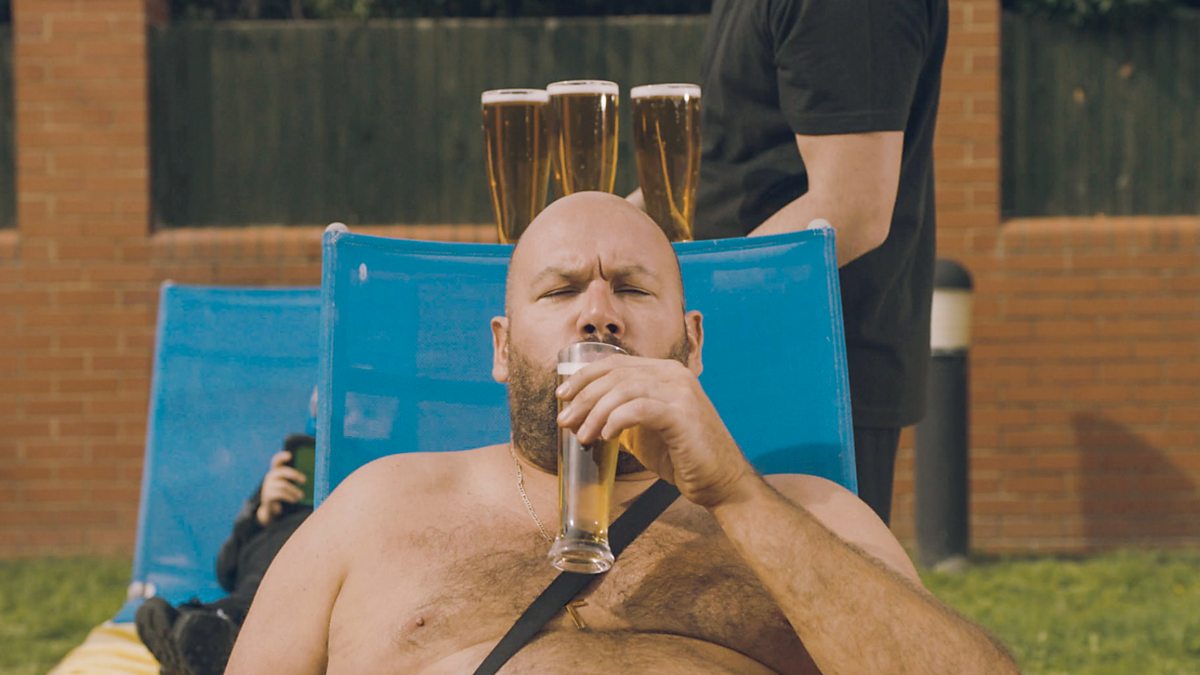 King Gary – 2020 – Gary and Terri King are childhood sweethearts living in suburban East London. Though he's a grown man with his own family, Gary is constantly trying to get out of the shadow of his father.
Little Devil – 2007 – When his parents won't stop arguing, a little boy decides to try being as good as possible. When that doesn't work, he takes a different approach.
Love & Marriage – 2013 – Alison Steadman (Gavin & Stacey) stars in this series about a woman who's had enough of her own family and moves in with her unconventional sister.
Moone Boy – 2012 to 2014 – A young boy copes with life in a small Irish town, thanks to his imaginary friend.
Mr. Bean – 1992 to 1995 – Bumbling Mr. Bean rarely speaks and has some very peculiar ways of doing things, but it usually works out for him. Rowan Atkinson (Maigret) stars as the iconic British character.
The Office – 2001 to 2003 – Before there was Michael Scott in the US, there was David Brent in Slough, England. Written by Ricky Gervais (After Life) and Stephen Merchant (Hello Ladies), this mockumentary-style programme takes place in the office of the fictional Wernham Hogg paper company. Mackenzie Crook (Detectorists) and Martin Freeman (Sherlock) are also among the stars.
Pramface – 2012 to 2013 – In Edinburgh, a young woman sleeps with an even younger man and finds herself pregnant.
People Like Us – 1999 – Chris Langham stars as Roy Mallard, a fictional interviewer who probably shouldn't be allowed out of the house.
Plus One – 2009 – When a man is invited to his ex-girlfriend's wedding to a pop star, he needs a plus one. Miranda Raison (Silks) and Daniel Mays (Good Omens) star.
Pompidou – 2015 – This unusual Matt Lucas comedy sees a down-on-his-luck aristocrat living in a caravan outside his crumbling estate, with only his faithful butler and dog to keep him company.
Porterhouse Blue – 1987 – This British comedy classic takes place at the fictional Porterhouse College at Cambridge, where everyone is rich and male and stuck in the past. When the old headmaster dies and a new one comes to power, he attempts to make changes.
Reggie Perrin – 2009 to 2010 – Martin Clunes stars in this remake of the classic Reginald Perrin stories.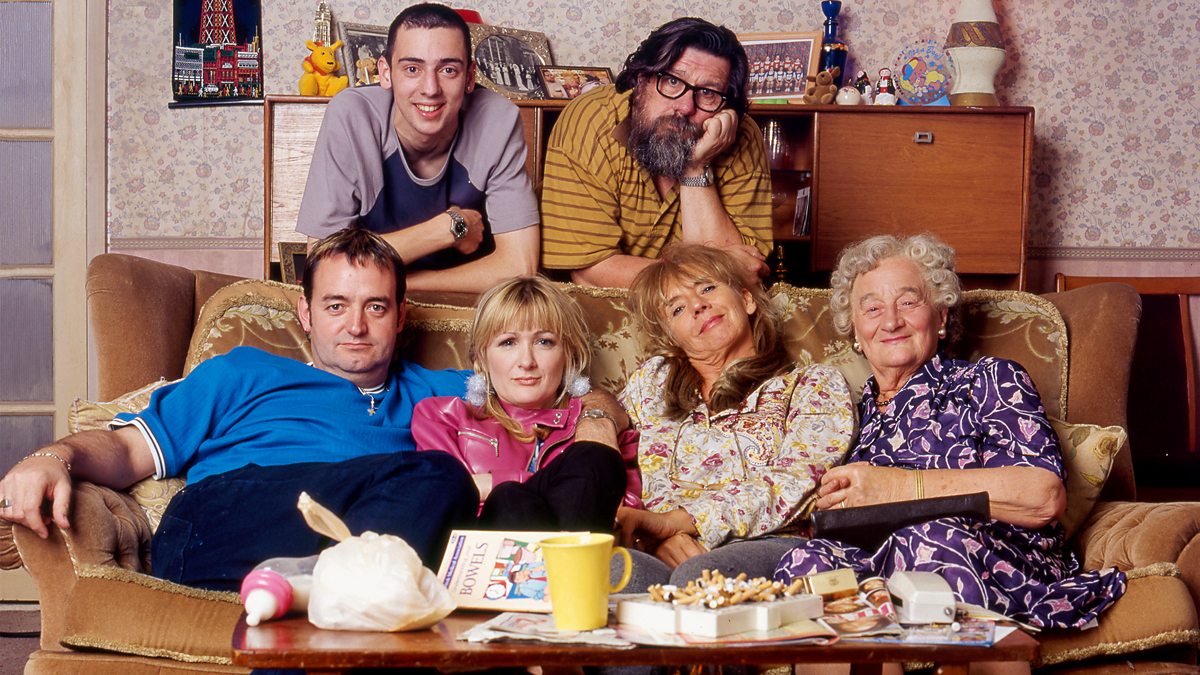 The Royle Family – 1998 to 2012 – This sitcom features a scruffy, argumentative, telly-obsessed family in Manchester. Ralf Little (Death in Paradise) is among its stars.
Spitting Image – 2020 – Based on the 1984 series of the same name, this controversial series revives the old format by creating puppet caricatures of contemporary celebrities and public figures.
Threesome – 2011 – A straight couple and their gay friend live together happily until one sordid night changes their lives forever. Amy Huberman (Finding Joy) stars.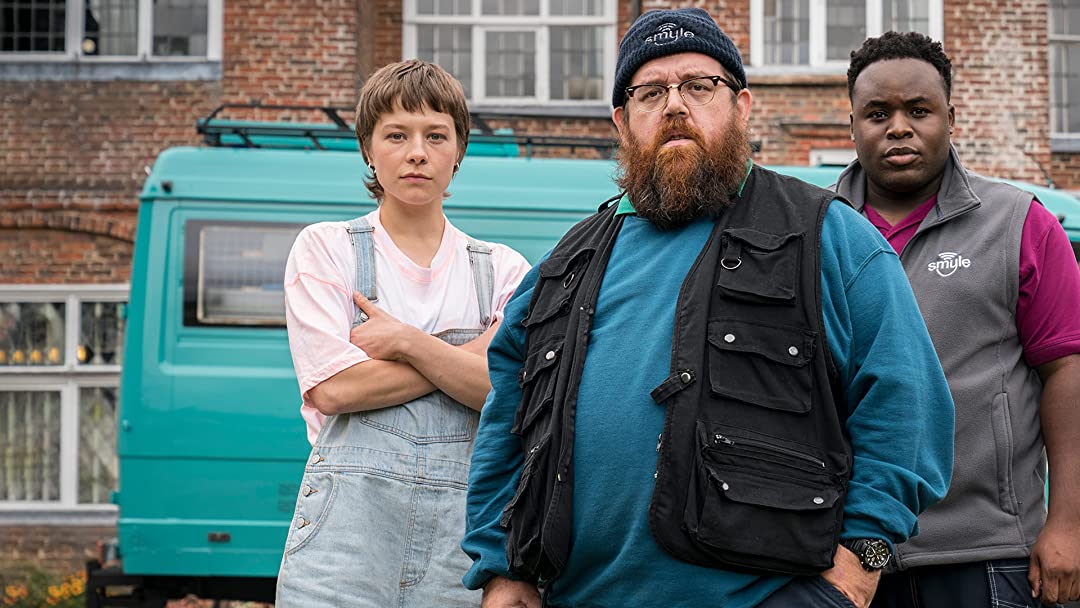 Truth Seekers – 2020 – Simon Pegg (Shaun of the Dead) and Nick Frost (Hot Fuzz) star in this comedy series about internet installers who moonlight as part-time paranormal investigators. Using homemade gadgets to track ghosts, their haunted adventures get increasingly terrifying as they're drawn further into the supernatural world.
Uncle – 2014 to 2017 – Nick Helm stars as Andy, a 30-something slacker who's left to care for his nephew in spite of the fact that he's utterly unsuited to the task.
Warren – 2019 – In this offbeat Lancashire-based comedy, Martin Clunes (Doc Martin) stars as an impatient and unsuccessful driving instructor who has recently moved in with his partner and her teenage sons. Unfortunately, it wasn't renewed for a second series.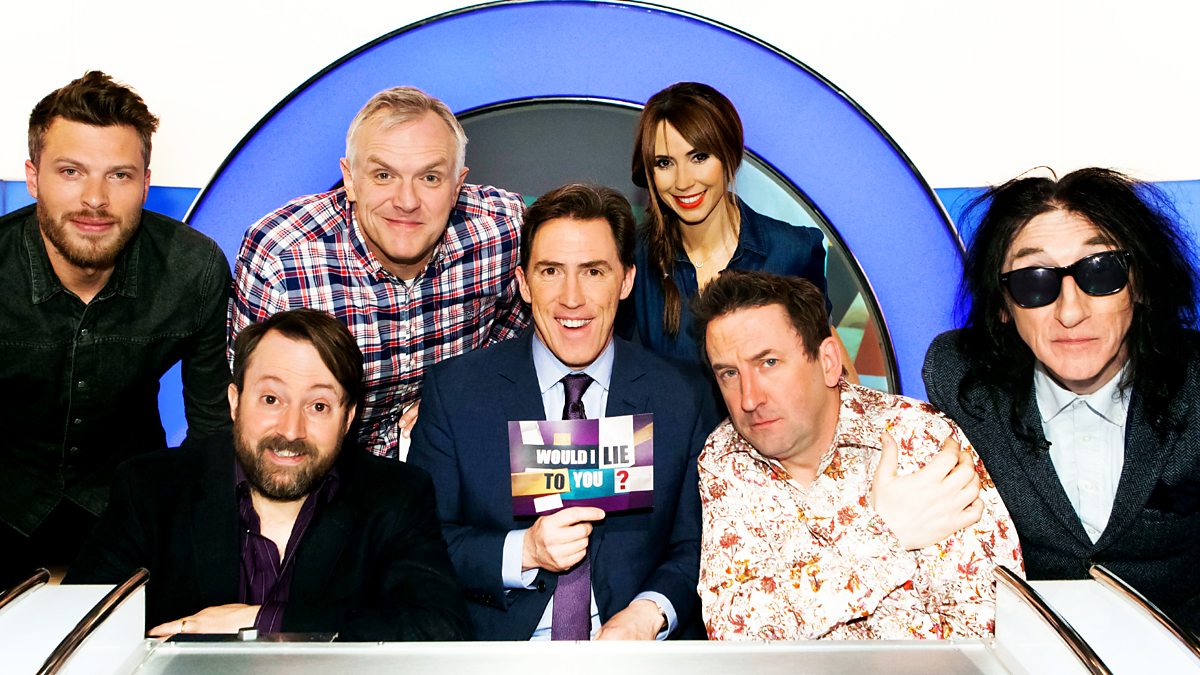 Would I Lie to You? – 2007 to present – Rob Brydon (Gavin & Stacey) hosts this game show in which he and team captains David Mitchell and Lee Mack must figure out whether the celebrity guests are lying to them.
British History & Culture Programming on Amazon Prime Video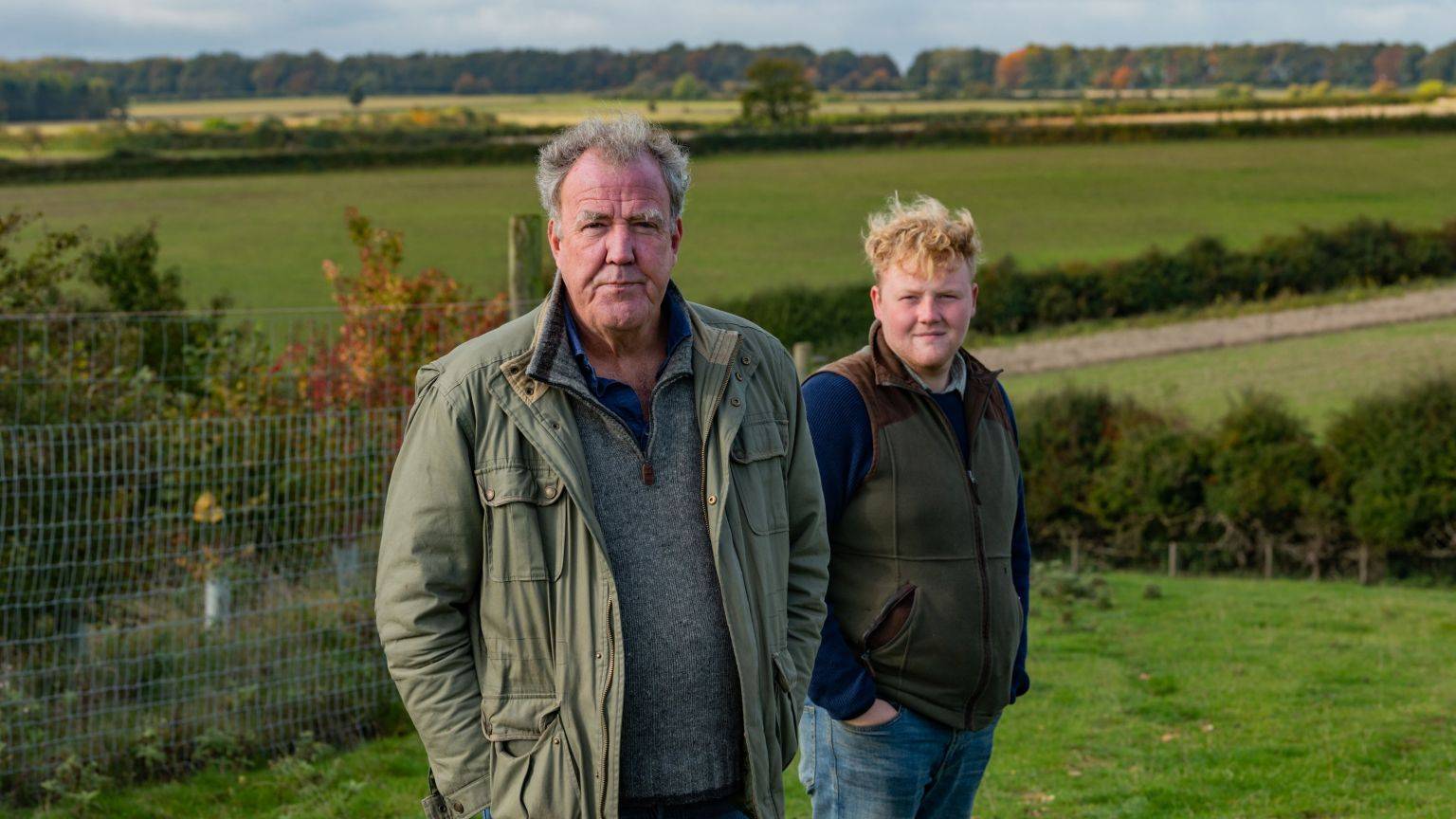 A World Without Down's Syndrome – 2016 – British comedian Sally Phillips (Miranda) presents this series about the emotionally-charged debate surrounding Down's Syndrome and pregnancy termination.
Clarkson's Farm – 2021 – British TV presenter Jeremy Clarkson bought a 1000-acre farm back in 2008, but the local villager who farmed the land retired in 2019. With a global pandemic and an opening on his land, Clarkson decided to try his hand at farming.
Dangerous Roads – 2011 to 2012 – This BBC series takes a look at some of the most challenging and dangerous roads in the world.
Dinosaur Britain – 2015 – Presenter Ellie Harrison and archaeologist Dean Lomax share information about the dinosaurs that once roamed Great Britain.
The First Silent Night – 2014 – Actor Simon Callow uncovers the origins of the song Silent Night.
The Force: Manchester – 2015 – This reality series gives us a look inside the work being done by the Greater Manchester Police.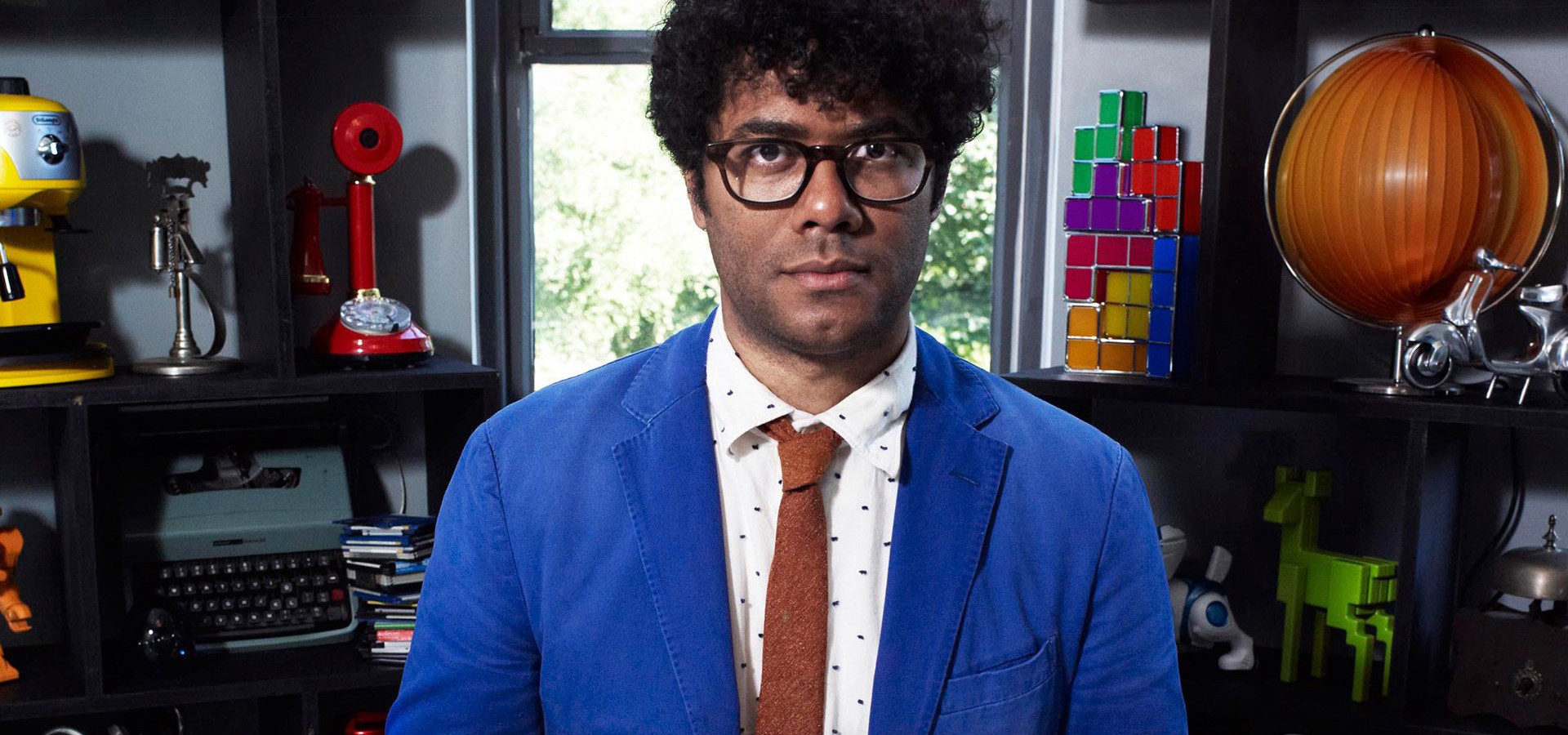 Gadget Man – 2012 to 2015 – Actors Stephen Fry (Series 1) and Richard Ayoade (Series 2-4) take a look at innovative products designed to make our lives easier. Note that Series 1 is listed entirely separate from Series 2-4, but at time of print, both are available on Prime Video.
The Grand Tour – 2017 to 2019 – Jeremy Clarkson, Richard Hammond, and James May roam around and drive unique, luxurious, and exotic automobiles.
The Great British Benefits Handout – 2016 to 2017 – One of the problems with benefits systems is that they pay out tiny amounts over a long time, making it hard for recipients to get ahead or invest in themselves to get out of the mess. As a social experiment, this show offers benefits recipients the opportunity to quit benefits and receive a year's worth of payments in one lump sum. It follows as they invest in themselves and their new businesses.
Horrible Histories – 2009 to present – While designed for children, this amusing educational program is every bit as entertaining for adults. The sketches cover different parts of history, but always with a dramatic or funny take on the event.
The Island with Bear Grylls – 2014 – Adventurer Bear Grylls puts 13 British men and women on an island to see if they can survive for 6 weeks.
James May: Oh Cook – 2020 – Non-chef James May gives cooking a try, learning to cook dishes that relatively normal people can replicate.
James May's Cars of the People – 2014 to 2016 – James May takes a look at different cars and the roles they've played in the lives of ordinary people.
The Nurse – 2013 – This series takes a look at district nurses who travel around the UK, caring for patients at home.
The Only Way is Essex – 2010 to present – This reality series follows a group of young and "socially ambitious" individuals living in Essex, a region often stereotyped as being similar to New Jersey in the United States.
Rachel Allen: All Things Sweet – Ireland – 2017 – Irish celebrity chef conquers the perfect desserts for a variety of everyday occasions.
Rachel Allen's Cake Diaries – 2012 – Chef Rachel Allen offers tips for cakes of all types.
Rachel Allen's Easy Meals – 2011 – Ireland – 2011 – Irish chef Rachel Allen focuses on meals anyone can replicate in their homes.
Rachel Allen's Everyday Kitchen – 2013 – Rachel Allen conquers simple but delicious meals that are perfect for normal daily life.
Secrets of the Castle – 2014 – Historians and archaeologists learn how to build a castle using medieval-era techniques and tools. Their building experiment is meant to take 25 years to complete.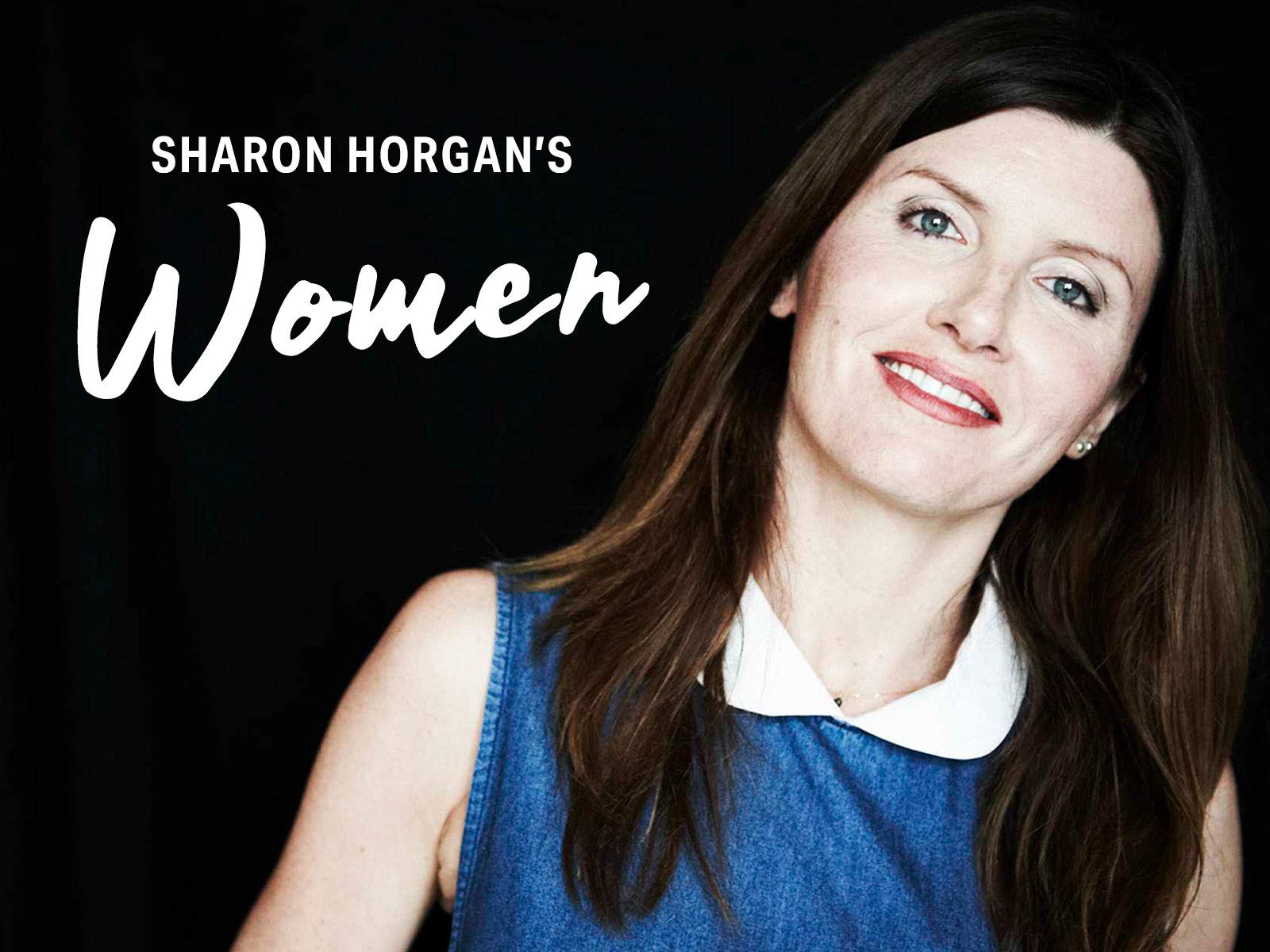 Sharon Horgan's Women – 2012 – Sharon Horgan (Catastrophe) takes a look at what it takes to be a good mum, handle a midlife crisis, and maintain a solid marriage.
A Stitch in Time – 2016 – Amber Butchart takes a look at historical figures through the clothing they wore.
Surgeons: At the Edge of Life – 2018 to 2020 – Using behind-the-scenes access at the Queen Elizabeth Hospital Birmingham, this series takes a look at the incredible work being done by some of the UK's finest surgeons.
Tudor Monastery Farm at Christmas – 2013 – Historians and archaeologists look at how the Tudors celebrated the 12 days of Christmas. See also: Tudor Monastery Farm Christmas
British Shows About Art & Art History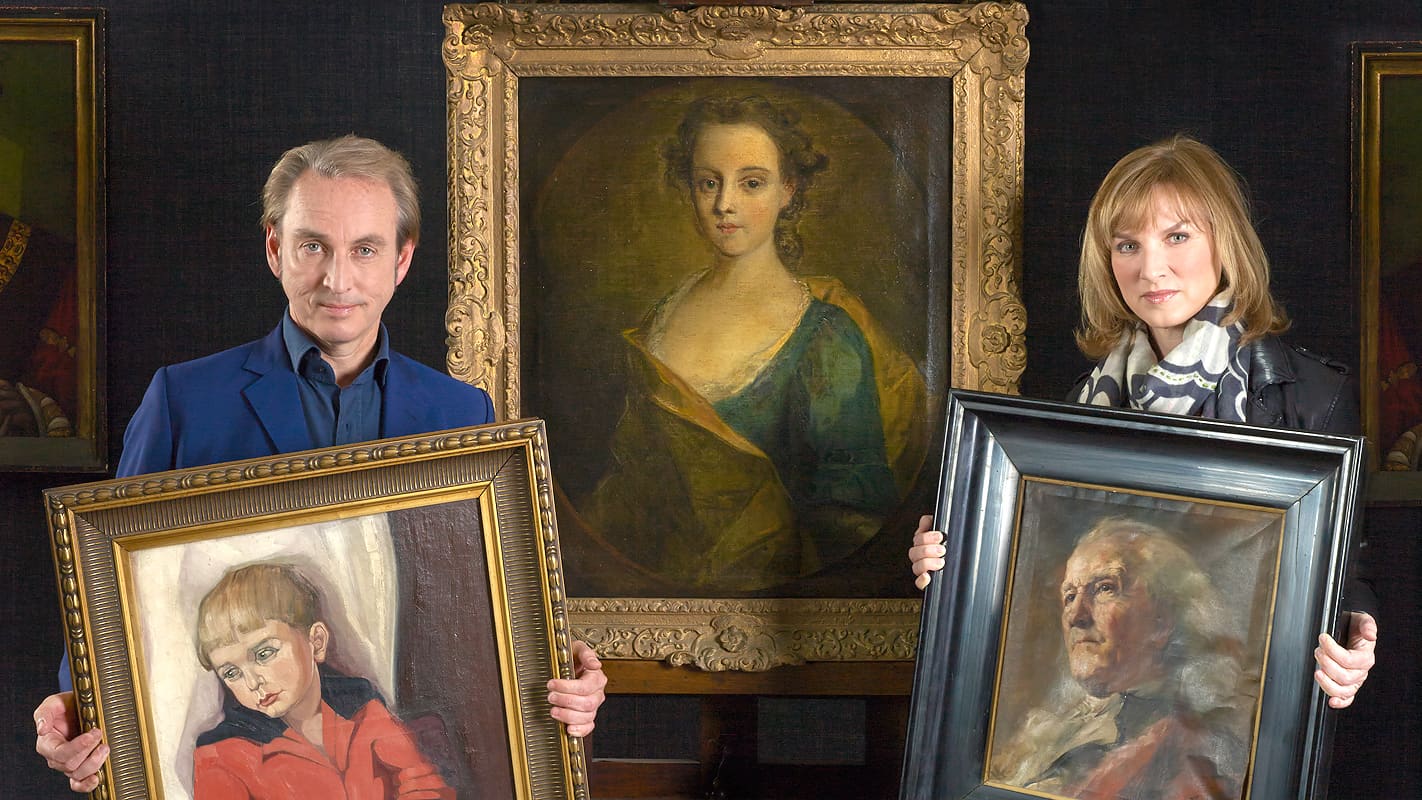 Curiosity – 2019 to present – Antiques expert Paul Martin and his dog host this series that sets two teams against one another in a test of their collectibles knowledge.
Fake or Fortune – 2011 to present – Journalist Fiona Bruce and art historian Philip Mould team up to investigate the provenance and authenticity of potentially significant works of art.
Great Artists with Tim Marlow – 2001 to 2003 – British art historian Tim Marlow travels around the world, taking a closer look at some of its greatest artworks.
British Home Buying & Renovation Shows on Prime Video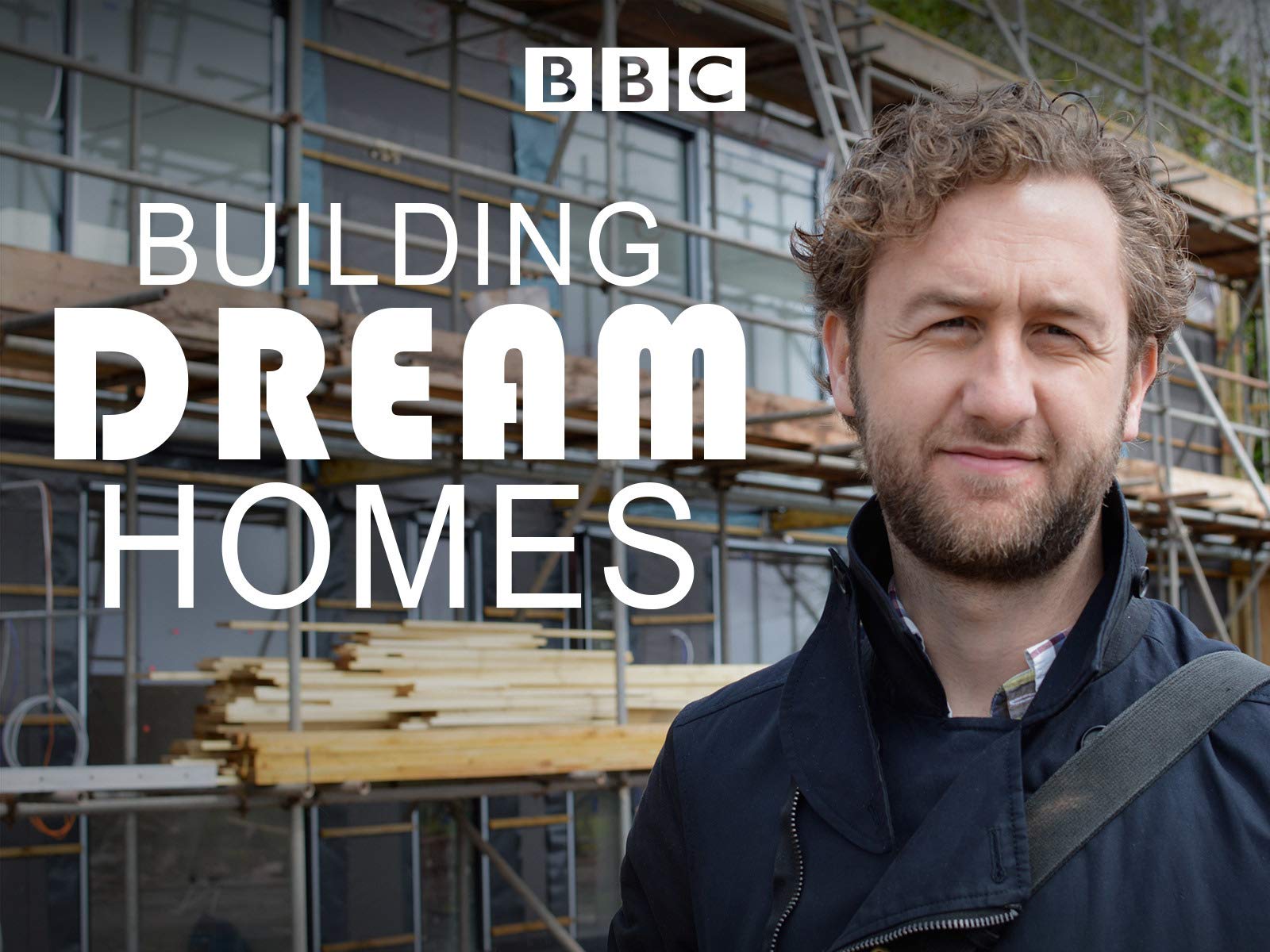 Building Dream Homes – 2014 – This BBC series follows some of the country's top architects as they make housing dreams come true.
Half-Built House – 2012 – Property guru Sian Astley helps people who've started home renovations and gotten stuck.
The Home Show – 2008 – Architect George Clarke helps turn current homes into dream homes.
Homes Under the Hammer – 2003 to present – This long-running British auction series follows property auctions that frequently require a large amount of refurbishment or development. The series follows properties from auction to refurbishment, though not every project is seen through to completion.
The House that 100k (GBP) Built – 2016 – Homes are expensive in the UK, but this series takes a look at people building homes from scratch – and on a budget.
Project Restoration – 2016 – Historical building surveyor Marianne Suhr travels the UK helping out on challenging restoration projects.
Shows About British Literary History on Amazon Prime Video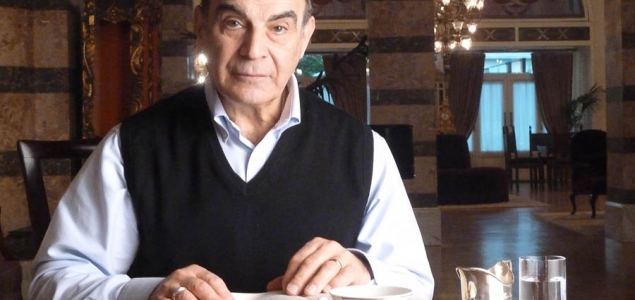 The Mystery of Agatha Christie with David Suchet – 2014 – David Suchet (Poirot) embarks on a journey to learn more about Agatha Christie.
To Walk Invisible: The Brontë Sisters – 2017 – This two-part series takes a look at the incredible Brontë sisters and their unexpected success in light of their male-dominated time period.
Shows About British Royals & the Upper Classes on Amazon Prime Video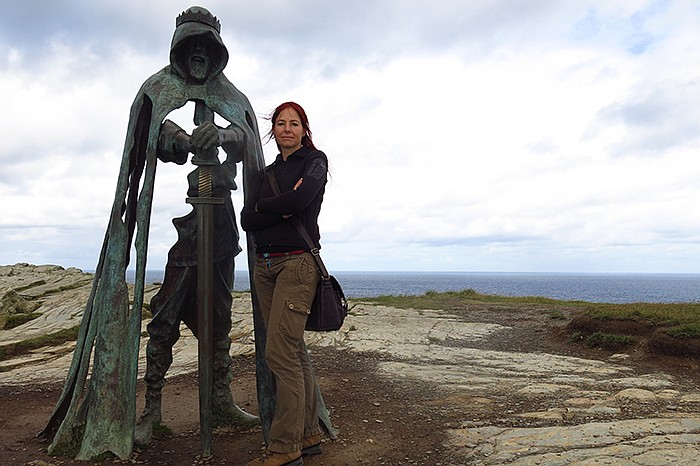 Charles I: Downfall of a King – 2019 – Historian Lisa Hilton takes a closer look at King Charles I's downfall and the political climate that led to it.
Elizabeth I: Killer Queen – 2016 – Did Queen Elizabeth I really have a woman killed so she could continue sleeping with her husband? This documentary takes a look at the evidence.
Elizabeth I: War on Terror – 2014 – This documentary takes a look at Sir Francis Walsingham and how his work for Queen Elizabeth I protected her and kept her on the throne.
King Arthur's Lost Kingdom – 2019 – Professor Alice Roberts takes us inside a stone palace excavation in Cornwall, the supposed birthplace of King Arthur.
The Private Lives of the Tudors – 2016 – This series takes a very personal look at one of Britain's most celebrated dynasties.
William the Conqueror – 2015 – This documentary tells the story of William the Conqueror, a man who became ruler at eight and led his country to victory at the Battle of Hastings.
British True Crime & Dark History on Amazon Prime Video
Jack the Ripper: The Definitive Story – 2012 – This documentary attempts to dispel myths and misconceptions surrounding the Jack the Ripper case, offering what they believe to be the real truth.
The Moors Murders – 2009 – Back in the mid-1960s, Ian Brady and Myra Hindley abducted, tortured, and murdered children and young teenagers, horrifying the British public. This documentary looks back at archival footage, creates dramatic reconstructions, and talks with some of those involved in the case.
Murdertown – 2018 to 2019 – This series tells the stories of shocking and true murders around the UK. The stories are grisly, but they show a fair bit of scenery around the cities and towns in question, so many will enjoy it on that alone.
British Gardening TV Shows on Amazon Prime Video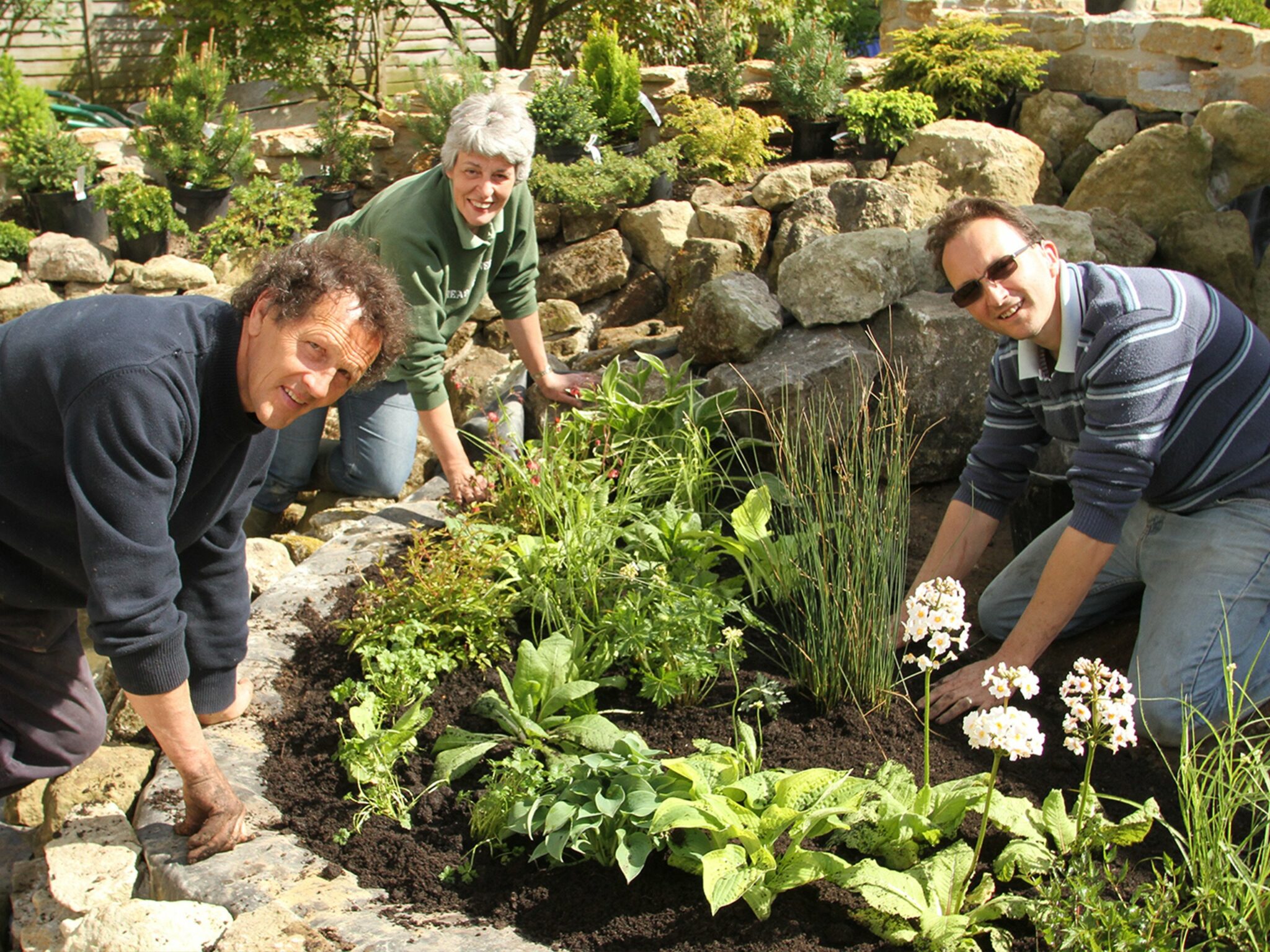 Big Dreams, Small Spaces – 2014 – Monty Don joins amateur gardeners to help them realise the big dreams they have for their small gardens.
Gardeners' World – 1968 to present – This long-running series offers support, ideas, and guidance for gardeners all over the UK – and the world.
Ground Force – 2005 – Professional gardeners and landscapers help transform unattractive gardens.
Ground Force Revisited – 2004 – Each episode of this gardening series sees a worthy person getting a garden makeover.
My Dream Farm – 2010 – Monty Don follows first-time farmers as they learn to give up city life and make a living from the land.
British Travel Shows on Amazon Prime Video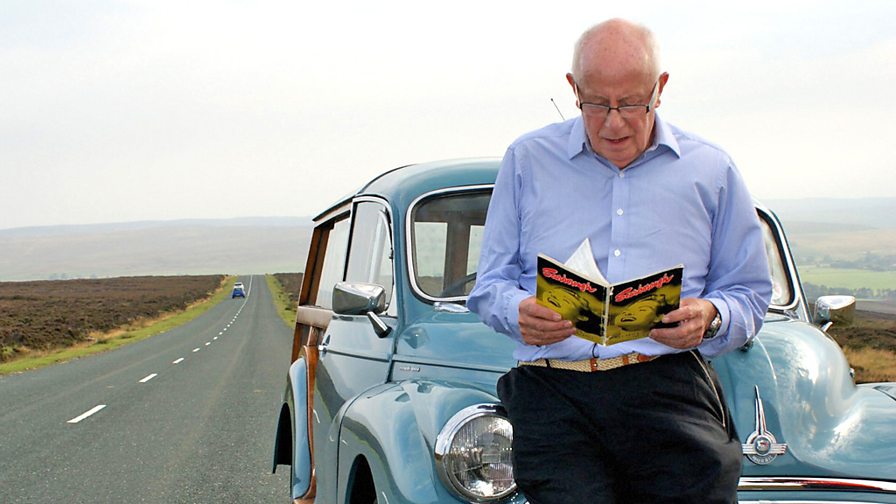 Britain's Best Drives – 2009 – Richard Wilson (One Foot in the Grave) celebrates the 50th anniversary of Britain's first motorway with a trip around the country in six classic cars.
Grand Tours of Scotland's Lochs – 2017 – Historian Paul Murton takes us on an incredibly scenic journey around some of Scotland's most beautiful lochs.
The Great Antiques Map of Britain – 2015 – Tom Wonnacott travels around Great Britain seeking out antiques that tell stories about their regions.
James May: Our Man in Japan – 2020 – James May embarks on a journey across the island nation of Japan, travelling from the icy north to the balmy south.
London: A City in Time – 2015 – This programme mixes live footage with historical documents and photos to tell the story of London. Though listed as 2015 on Amazon, it feels significantly older so that date may not be accurate.
Penelope Keith's Hidden Villages – 2014 to 2016 – Penelope Keith takes us on a tour of the UK's loveliest villages and quirkiest characters.
Rick Steves' Europe – 2000 to 2019 – Seasons 7 to 10 of this popular series are offered on Amazon. Of interest to Anglophiles will be: 7-8, London, 7-9 Northern England, 9-8 Western England, 9-9 Southeast England, 9-10 Cornwall, 10-1 Heart of England, 10-10 Scotland's Highlands, 10-11 Scotland's Islands, and 10-12 Glasgow.
Robson Green's Wild Swimming Adventure – 2009 – Over the course of two episodes, Robson Green (Grantchester) swims his way through some of Britain's wild waters.
Stephen Tompkinson's Australian Balloon Adventure – 2010 – Stephen Tompkinson (Ballykissangel, DCI Banks) stars in this three-part travel series checking out Australia by balloon.
Travel Man – 2015 to present – Richard Ayoade (The IT Crowd) takes 48 hour trips to various destinations, always bringing along a celebrity guest.
The Footloose Series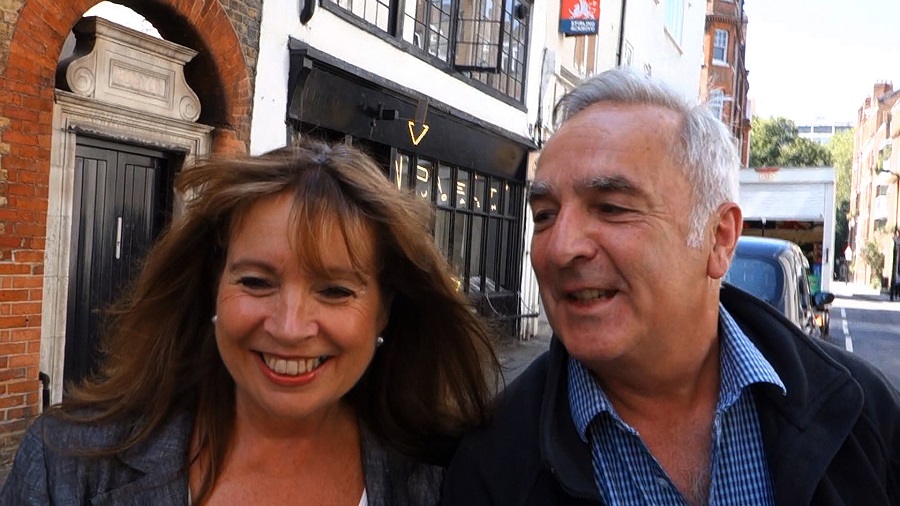 This series of travel videos features a British couple as they travel around Europe. They're great because instead of rushing through each bit and showing only the highlights, their videos are long and in-depth. Filming dates range from 1998 to present.
Editor's Note: Recently, Amazon's Prime Video programme has been removing a large number of nonfiction titles, including ALL of the Footloose videos. Since we constantly hear from readers who love David and Debra's work, we've added a page HERE where you can view all their video offerings and where to stream them.
British Shows About Narrowboats & Canals on Prime Video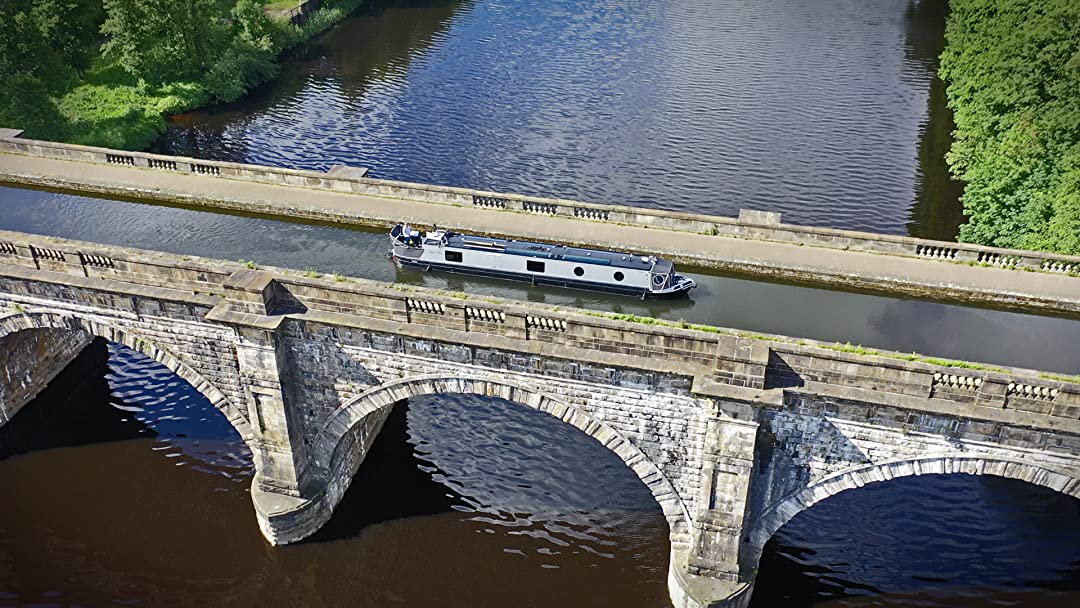 Britain by Narrowboat – 2020 – Colin and his partner Shaun quit their jobs, sell their home, and start up life aboard a narrowboat.
Cruising the Cut – 2019 to present – This is another series about a different British man who quit his job to go live on the canals and travel. See also: Cruising the Cut: Special Editions
Travels by Narrowboat – 2018 to presents – Newer than many of the other narrowboating shows on Amazon, this one follows Kevin as he quits his job and embarks on a new life on the canals.
What's Your Favourite British Show on Amazon Prime Video?
What's your favourite series over on Amazon's Prime Video service? Have we missed any good ones? Let us know your thoughts in the comments!
Save it to Pinterest!