Grantchester Season 6: Premiere Date & Where to Watch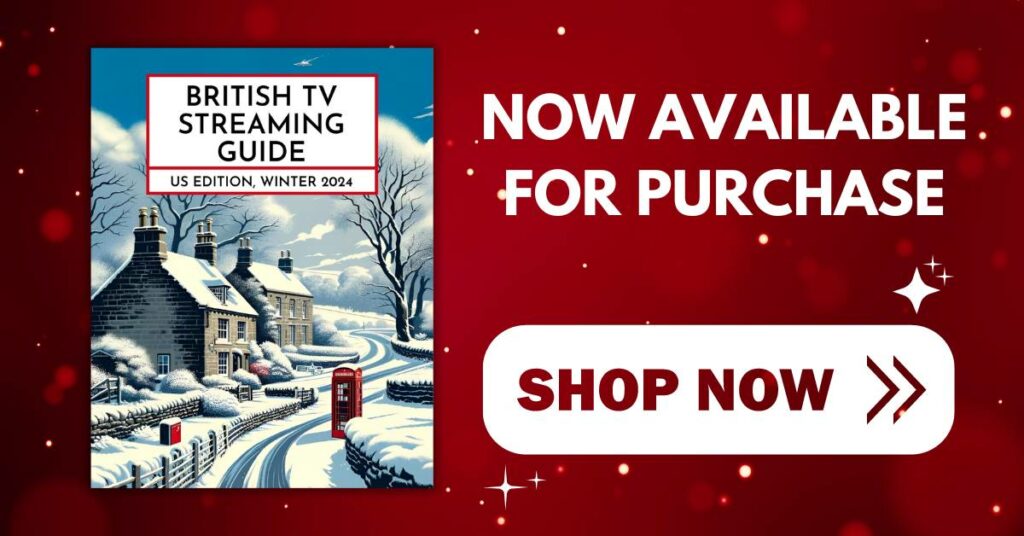 The British TV Streaming Guide: US Edition, Winter 2024 is now available. Get yours HERE.
In some cases, we earn commissions from affiliate links in our posts.
Last Updated on September 23, 2021 by Stefanie Hutson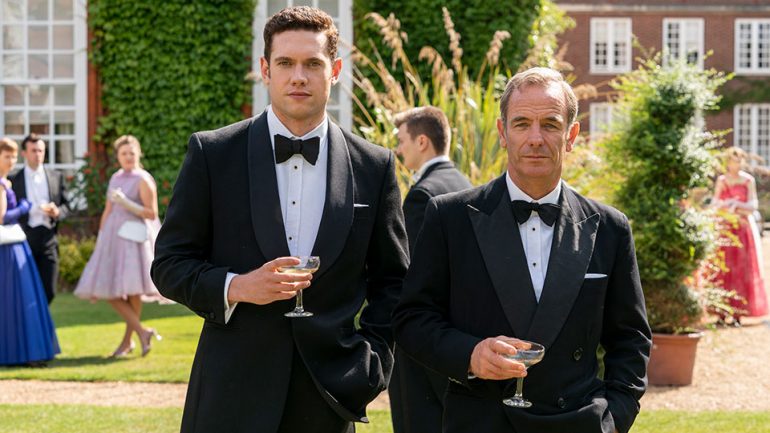 Great news, Grantchester fans! While there was little doubt that such a popular show would return for another season, it's now been officially confirmed that there will be a Season 6 of Grantchester. ITV and PBS Masterpiece are bringing the pleasantly quaint mystery series back for another season – and at least one more after that.
When Does Season 6 of Grantchester Air?
Last year, Grantchester – like a lot of shows – ran into a multitude of problems with filming and scheduling. Eventually, they were able to begin filming in autumn, but since COVID-era filming adds both time and expense to the process, it wasn't until spring of 2021 that they finished.
ITV has recently confirmed that in the UK, Series 6 of Grantchester will begin on Friday, September 3rd at 9pm (on ITV).
In the US, the sixth season will begin on PBS on Sunday, October 3rd.
Over on the Amazon PBS Masterpiece streaming channel, they recently sent out an announcement saying it would premiere on the 17th, and that there would be a total of 6 episodes in total. That struck us as a bit odd since ITV listed 8 episodes, and the Amazon premiere is usually matched up with the PBS local station dates – so we're not totally sure on that. We'll update this when we get a little more information.
Need to catch up on past seasons of Grantchester? You can do so HERE.
What's Happening in Season 6 of Grantchester?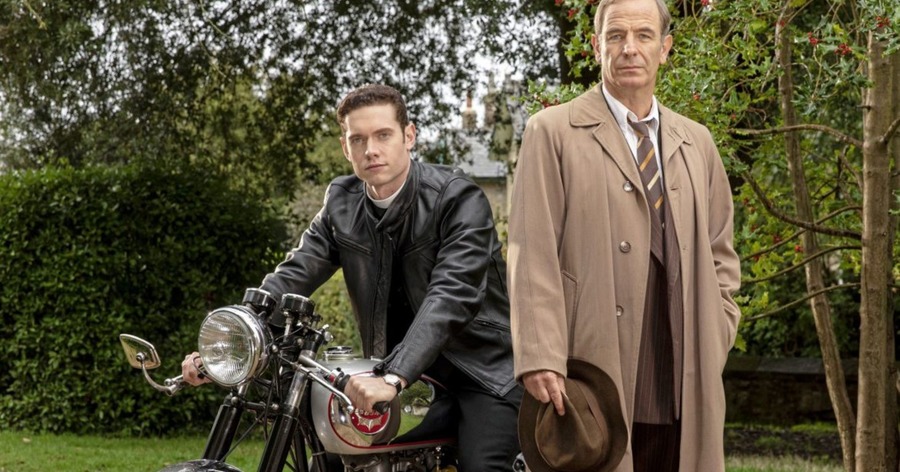 For those who aren't familiar with the series, Grantchester is a village-based mystery series about a detective and a vicar who frequently work together to solve cases. In the first four seasons, James Norton worked alongside Robson Green – but when he left the series, Tom Brittney took over and they transitioned to a new vicar.
Set in the 1950s, it also weaves in some of the attitudes and social changes that were occurring during the time period, including gay rights (or rather, the lack of them) and interracial relationships. Series 5 picked up in 1957, and series 6 has been confirmed to start in 1958.
While we don't know a lot yet, Robson Green did tease us with one particularly juicy bit:
In every series, part of costume is his hat, I've only worn it twice but I carry it round with me. You find out in the next season, why I carry the hat. It's not just about the hat, maybe there's something under his hat that may be revealed.
In another recent interview, writer Daisy Coulam said:
Season 6 is going to be kind of game-changing for a lot of our characters—we're going to put them all through the wringer this series. And it's a big series for Leonard, where we're going to take him to some quite dark places.

Basically, we're going to do a couple of quite big stories for our central characters that pull everyone into them. So it's not separate strands —each strand will affect all of our lovely characters. It's going to be emotional for all of them! I'm quite excited, actually, about the series. I feel like it could be the height of Grantchester.
One thing we HAVE learned is that the new season will be made up of 8 episodes rather than the usual 6. After such a long wait, that's great news!
Grantchester Season 6 Episode List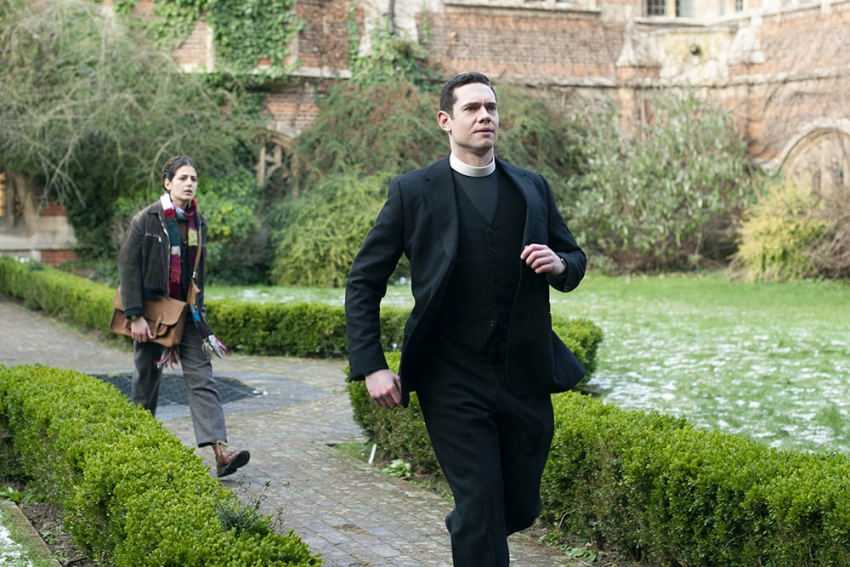 Though we don't have details for every episode, we do have brief episode descriptions for the first 6. If you don't like spoilers about the ongoing storylines, we recommend not reading anything beyond the episode 3 summary. Episode 4's description is a little iffy, and episode 5 is a fairly significant spoiler. It doesn't tell you the outcome of those events, but it does clue you in about something big that happens.
Episode 1: The Keatings and the vicarage family head off on a summer break to Merries Holiday Camp. When the camp's owner is found dead in suspicious circumstances, George and Will find themselves doing more work than play. They soon discover that nearly everyone had a reason to hate the owner, and that the "wholesome" holiday camp might be hiding a few secrets.
Episode 2: When a man shows up to a baptism and claims paternity, it quickly turns into a complicated dispute involving secrets, lies, and the murder of the head of a local adoption agency. At the same time, Leonard receives a blackmail letter and Will faces some of his own demons in an effort to help.
Episode 3: Geordie and Will venture into local politics after a councillor commits suicide. As her widow attempts to win her late husband's seat, she receives evidence that his death might not have been a suicide after all.
Episode 4: It's a quiet night when a group of American airmen are arrested for trespassing at a local quarry. That all changes when one of the young men collapses and dies in police custody. The men close ranks, and Geordie and Will will have to figure out how someone could have committed murder in the middle of a police station. At the same time, new information about Will forces Geordie to question whether he's really the man he thought he knew.
Episode 5: On the day of Leonard's trial, Will and Geordie investigate the robbery of a bank security van in Cambridge – a crime that ended with tragic consequences for an innocent bystander. When Geordie runs into an old army mate-turned-solicitor, he begins to wonder if something bigger is going on behind the scenes. While this is going on, Will is warned against coming to Leonard's aid – forcing him to make tough decisions about his personal convictions and the value of his own career.
Episodes 6-8: Details to come.
Who Will Be in Season 6 of Grantchester?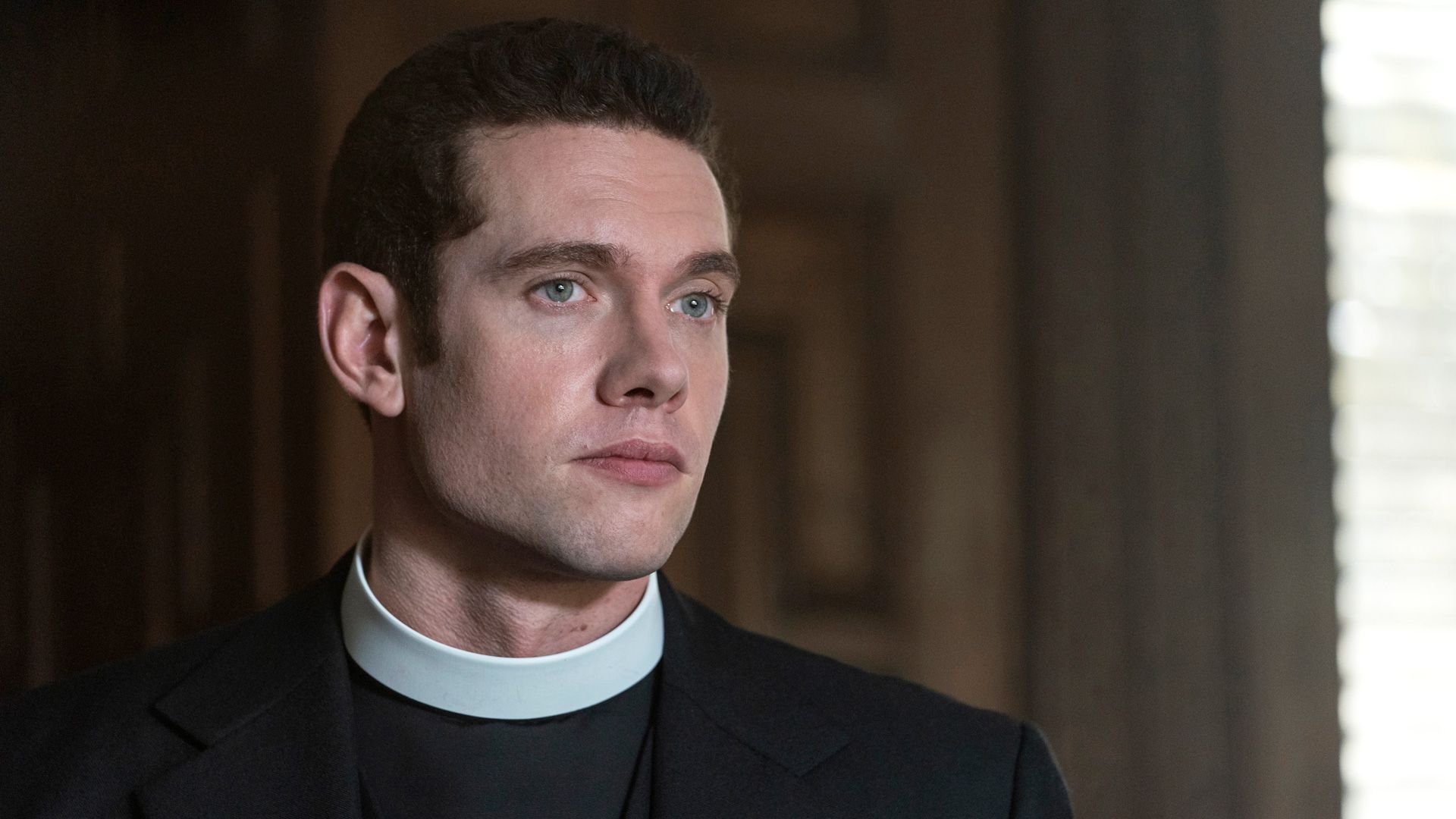 Robson Green and Tom Brittney have confirmed they'll be returning to their roles as DI Geordie Keating and vicar Will Davenport. Long-time fans will know that Brittney is new to the cast of Grantchester since season four, replacing James Norton (who played Sidney Chambers).
Other cast members expected to return include Tessa Peake-Jones, Al Weaver, Kacey Ainsworth, Oliver Dimsdale, Nick Brimble, Felix Scott, Jemma Redgrave and Paula Wilcox.
Grantchester is a co-production of Kudos and Masterpiece for ITV and is distributed internationally by Endemol Shine International. It's executive produced by Emma Kingsman-Lloyd, writer-creator Daisy Coulam and PBS Masterpiece's Rebecca Eaton.
But Wait, I Still Haven't Seen Season 5 of Grantchester!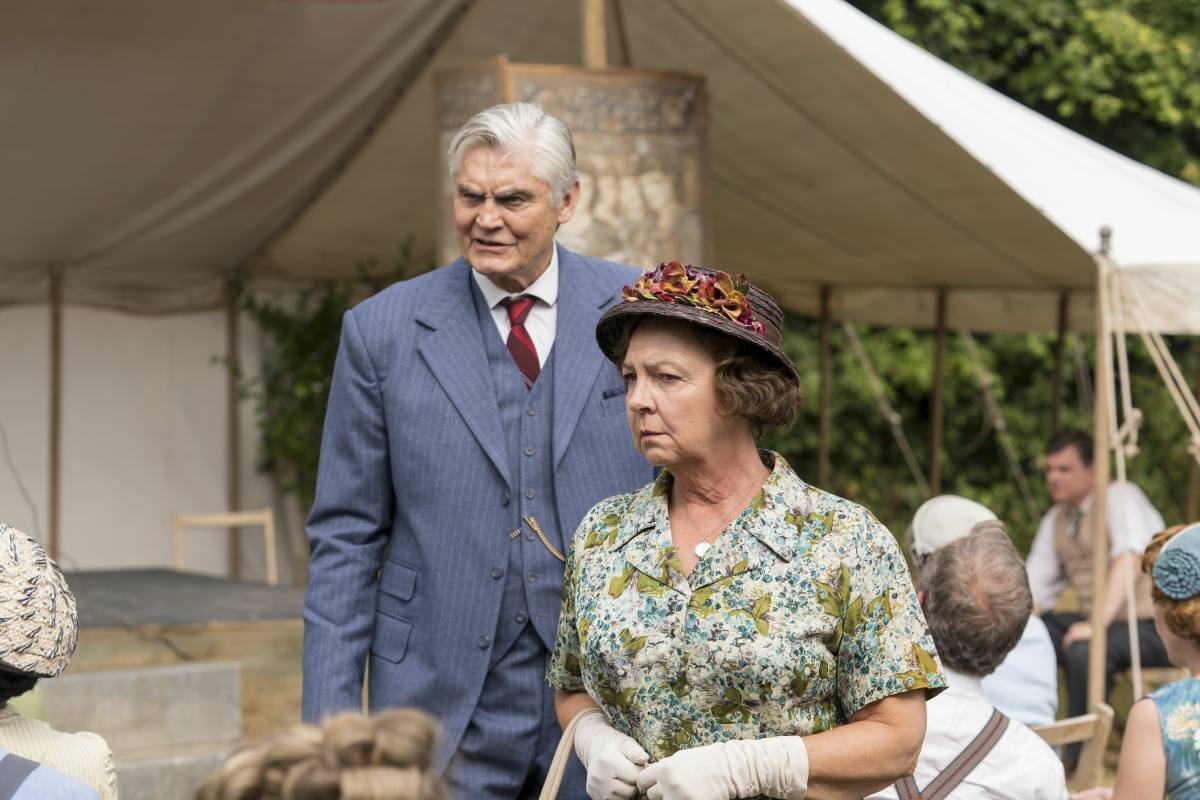 In case you missed it, Season 5 aired in the UK back in January on ITV. It will no doubt make the rounds in repeats, but you can also check ITV Hub or Amazon if you need to get caught up.
In the US, Season 5 premiered on Sunday, June 14th (2020) on MASTERPIECE. Now, you can watch it on the PBS Masterpiece channel on Amazon. Grantchester is a co-production between Kudos and MASTERPIECE on PBS, so we don't expect to see this one popping up somewhere else (not in the short-term, anyway).
You can also watch Series 1-4 HERE.
Are You Looking Forward to Grantchester Season 6?
Even though we still miss James Norton's presence on the show, we still love the scenery, the mysteries, and the increasingly comfortable relationship between DI Geordie Keating and Will Davenport. We'll definitely be tuning in for Season 6. Will you?
Save it to Pinterest!