15 Must-Watch British TV Hidden Gems on Freevee (US)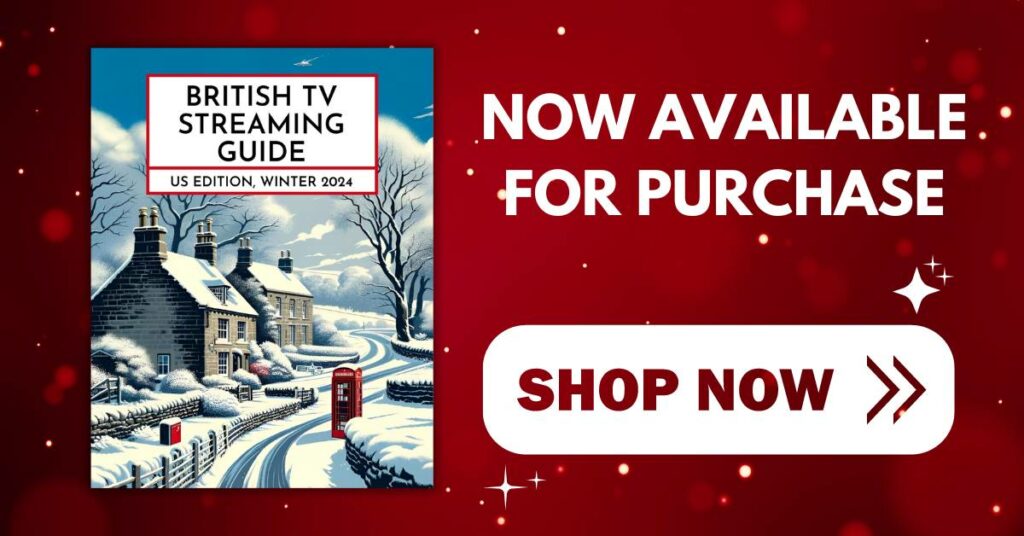 The British TV Streaming Guide: US Edition, Winter 2024 is now available. Get yours HERE.
In some cases, we earn commissions from affiliate links in our posts.
Last Updated on August 6, 2022 by Stefanie Hutson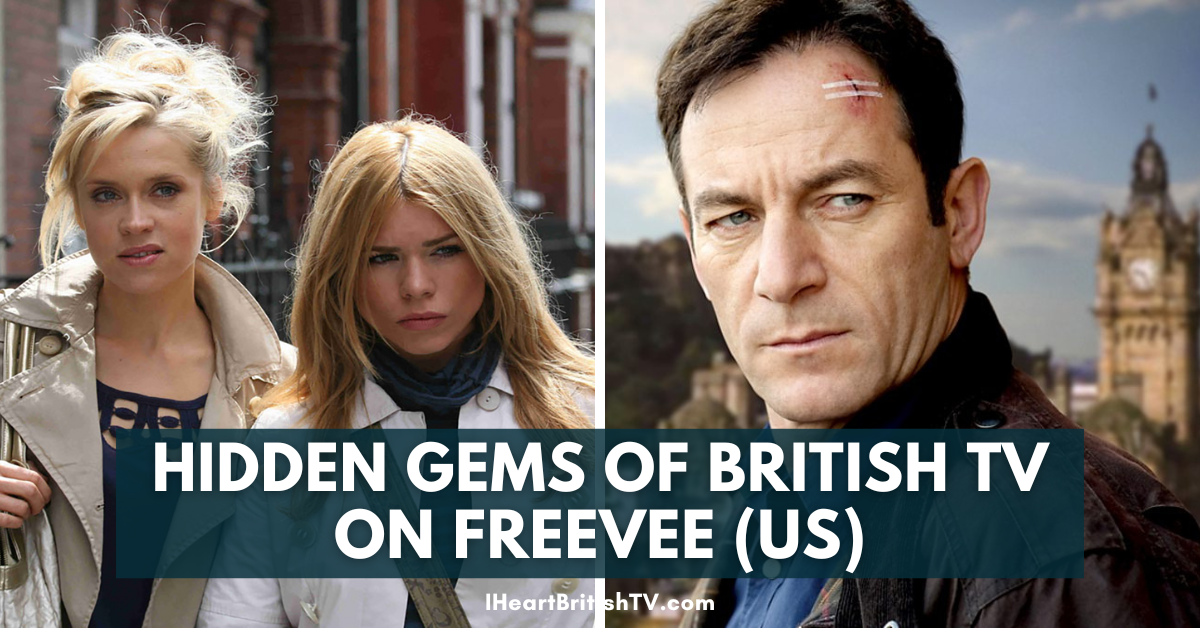 Not too long ago, we made a couple of "hidden gems" posts that proved very popular:
Some people commented that they're on fixed incomes and simply don't have the budget for paid streaming services – so we thought this time, we'd take a look at some of the shows you can watch on Freevee, a FREE, legal, ad-supported streaming service operated by Amazon.
We've included links where you can find each show below and add it to your watchlist – and you can watch either on the Amazon app (via Roku, Android, Apple devices, Fire devices, your web browser, etc).
15 Must-Watch British TV Hidden Gems on Freevee (US)
Even though many popular British TV shows are available on Freevee, we're restricting our focus to relatively recent shows that simply don't come up as often in discussion groups (like our British TV Facebook group). We've also limited this list to shows NOT available through BritBox and Acorn TV – so that even those who subscribe to paid services are likely to find some they've not seen.
One final note before we get into the list – while this list will be accurate at time of print, and while we do update posts occasionally, there's always a chance something could be changed or removed without notice.
2000 Acres of Sky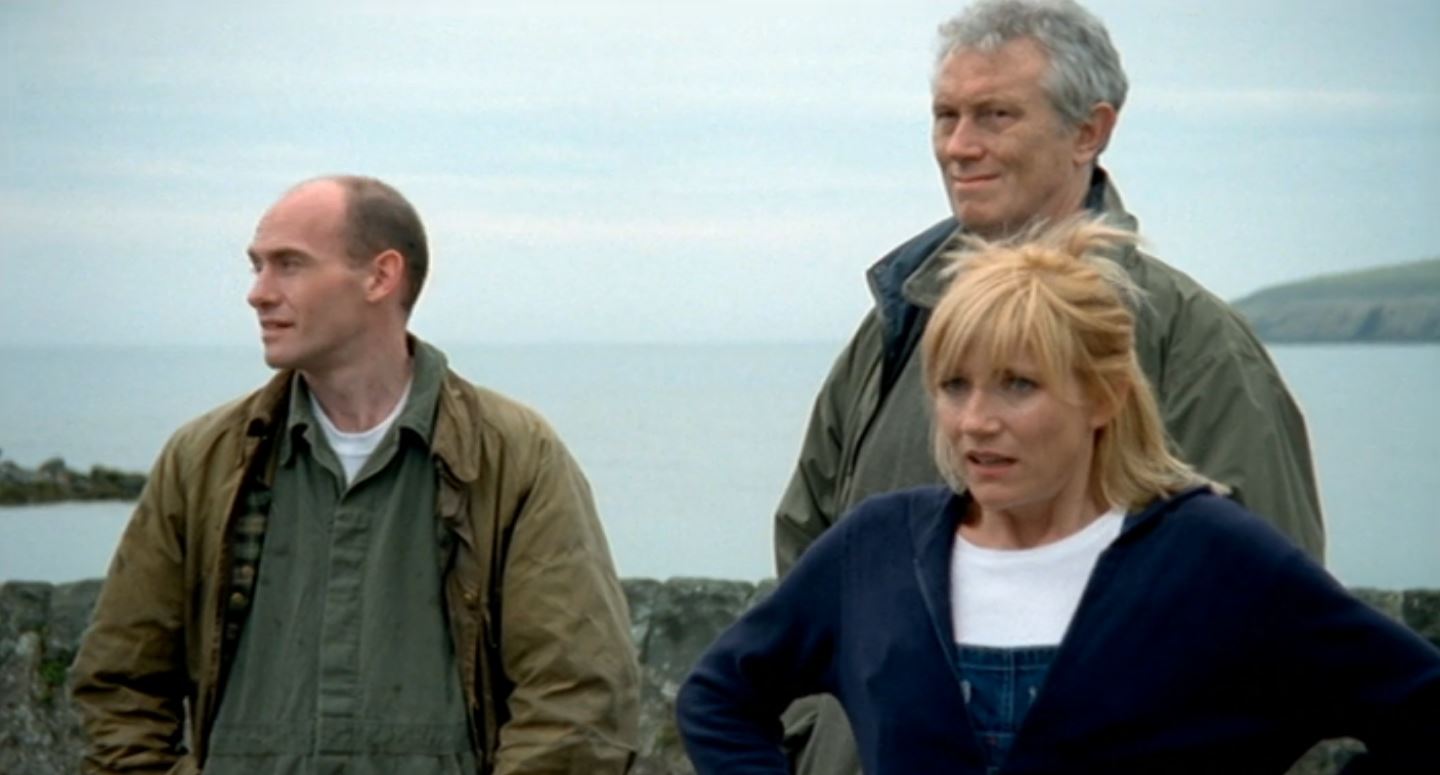 If you like dramedies and shows about offbeat little communities, definitely check out 2000 Acres of Sky. Starring Michelle Collins (EastEnders) and Paul Kaye (After Life), it follows a couple of young Londoners who pretend to be married so they can relocate to a Scottish island in need of a young family to keep the local school open.
Sadly, Freevee only has the first of three seasons. Though we're not sure how to request shows at Freevee, you can certainly inquire with some of the other streaming services (instructions/details HERE).
Bonekickers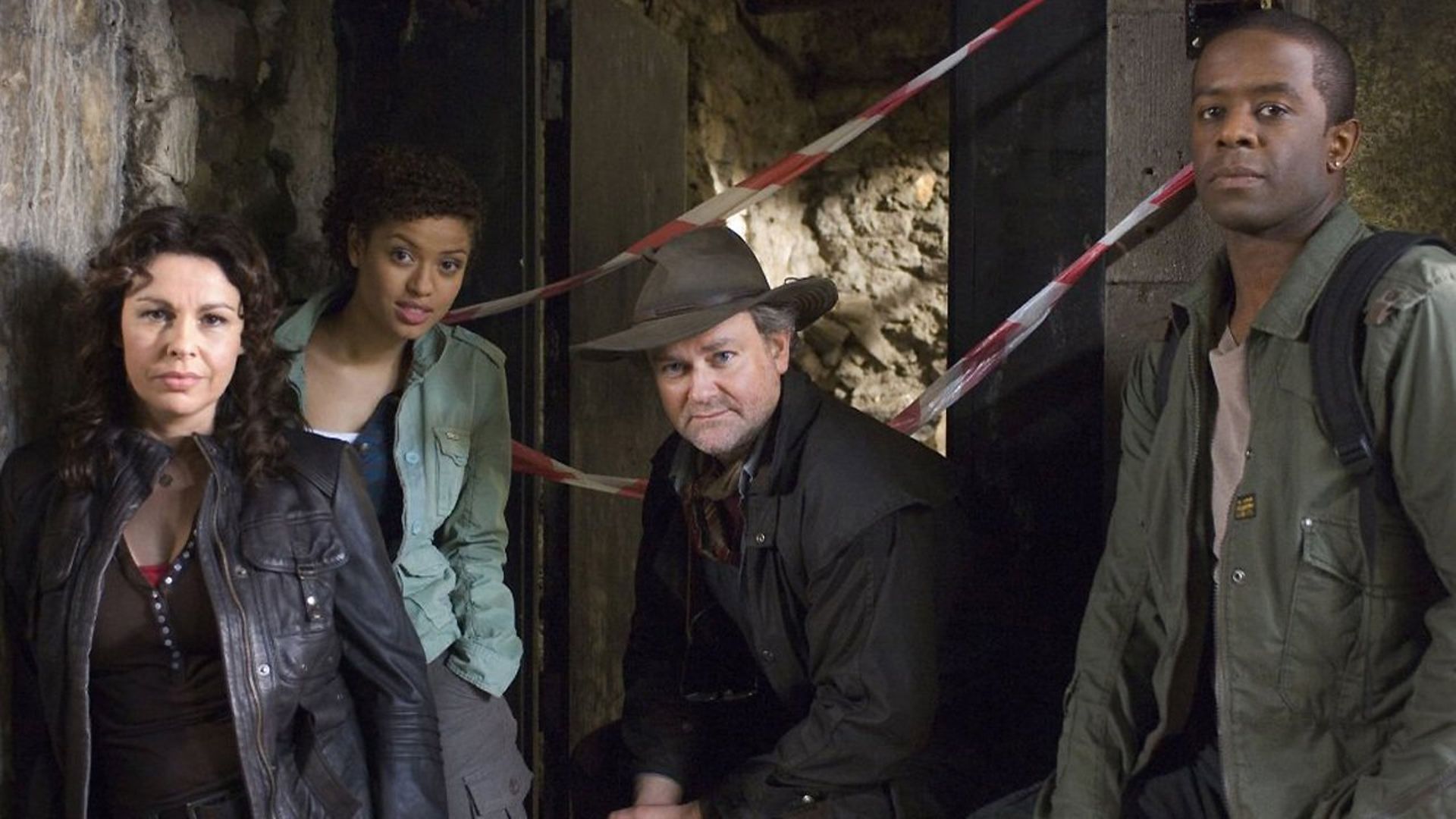 This short-lived drama follows a team of archaeologists at the fictional Wessex University. Hugh Bonneville (Downton Abbey) and Julie Graham (Queens of Mystery) star. Technically inaccurate and a bit silly at times, it's still an enjoyable watch with interesting storylines and scenery.
The Bletchley Circle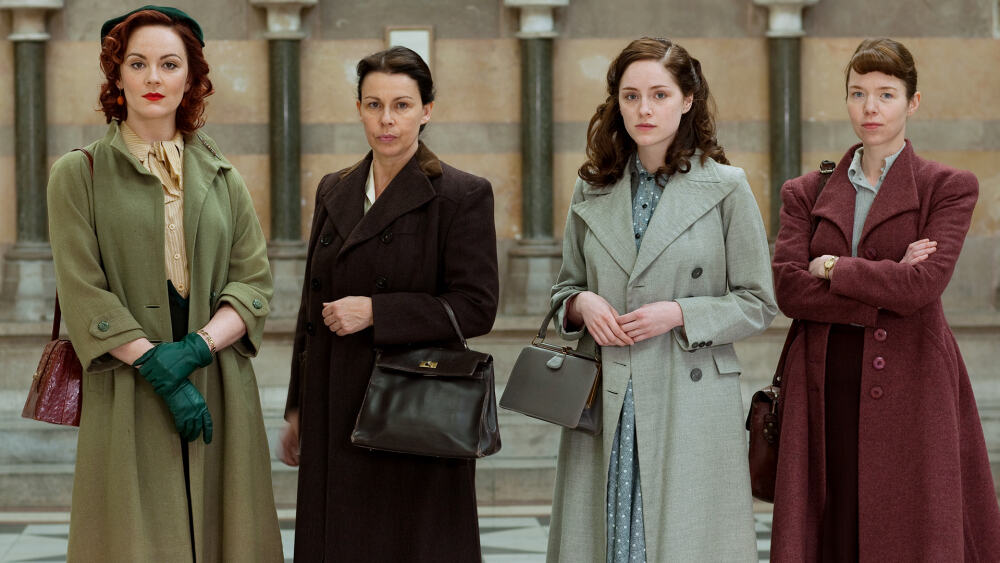 During WWII, the unprecedented situation both called for and allowed thousands of British women to work outside the home and find new ways to contribute to society and the war effort. At Bletchley Park, that included a set of brilliant, often female, codebreakers.
Though many women were happy to go back home and allow men to get back to running things, the women in The Bletchley Circle feel underappreciated and under-used. They're smart, but limited by what society will allow them to do…and when they begin to see mysteries they could help out with, they're not about to let anyone hold them back.
Watch The Bletchley Circle HERE
Alex Rider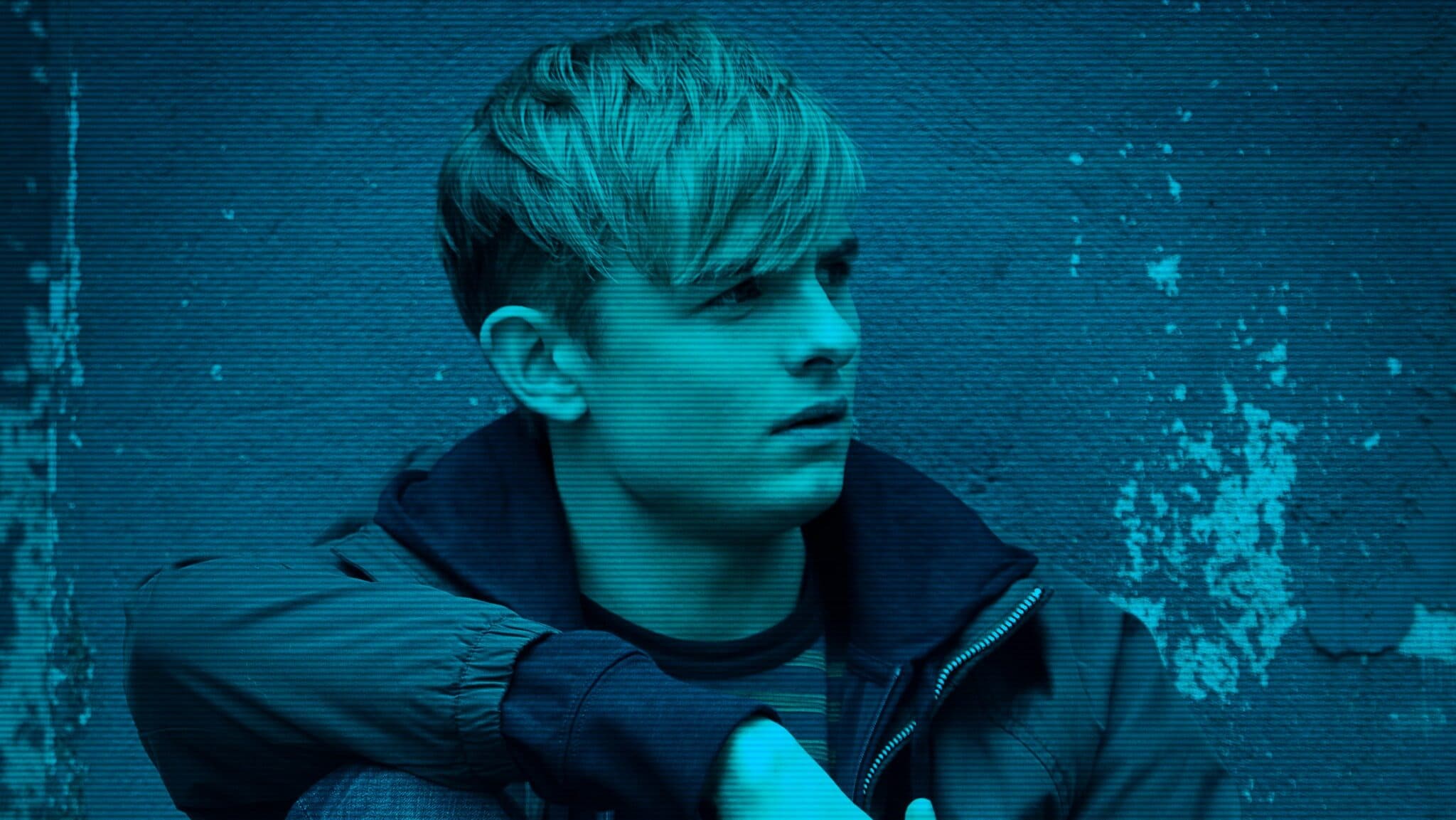 Midsomer Murders and Foyle's War writer Anthony Horowitz is behind this teenage spy series based on his popular young adult novels. Unbeknownst to Alex, his uncle and reluctant guardian has been training him as a spy. When he's suddenly forced to go on an undercover mission at Point Blanc academy, he begins to realise he has skills he wasn't even aware of.
Though it's often billed as a young adult show/book series, don't let that fool you. If you enjoy things like James Bond and Slow Horses, there's a pretty good chance you'll also enjoy this one. It's clean enough to be appropriate for younger audiences, but but so simplistic or kid-ish that adults couldn't also enjoy it.
Hustle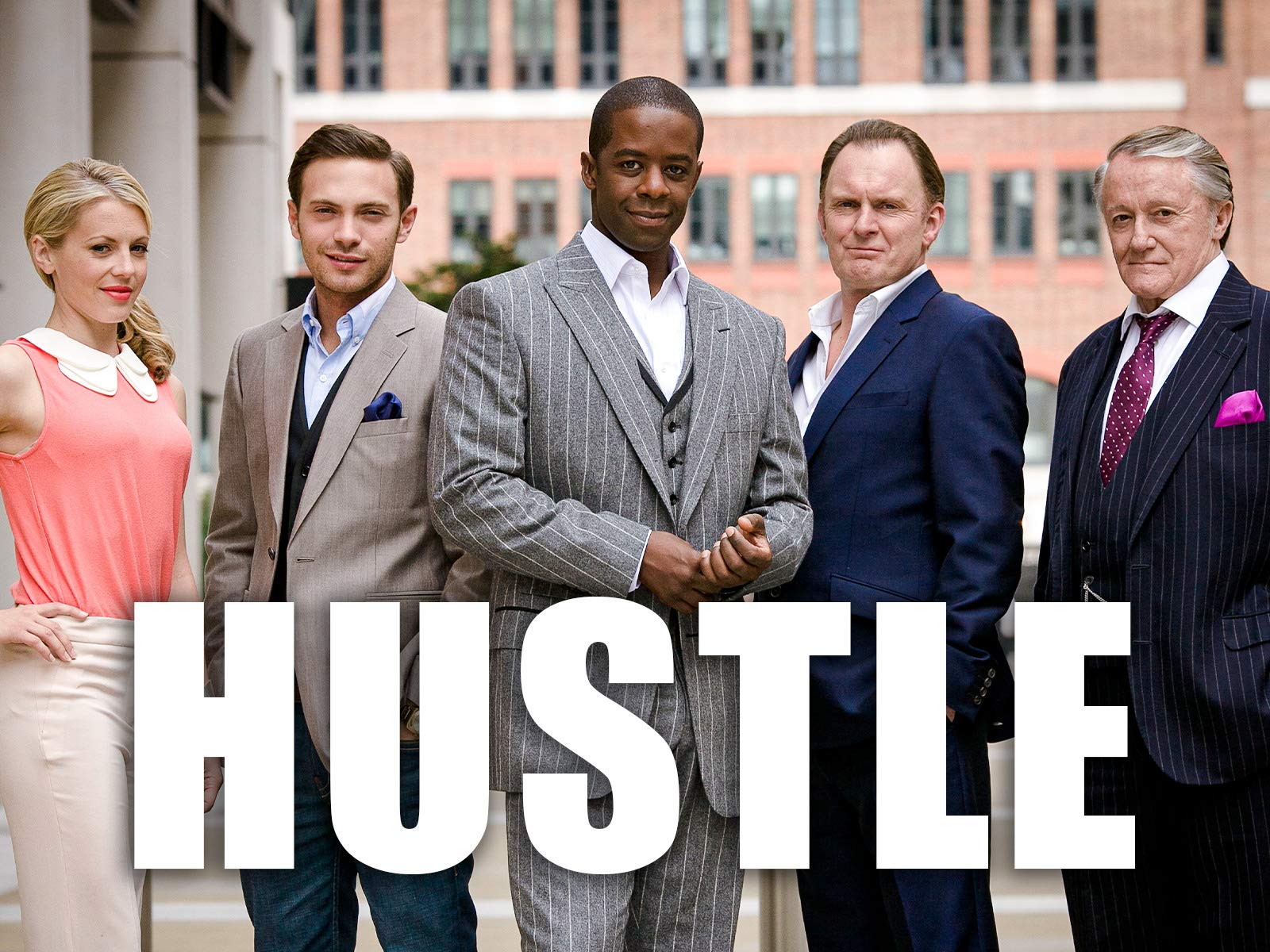 Adrian Lester (Bonekickers), Robert Vaughn (The Man from U.N.C.L.E.), and Robert Glenister (Paranoid) star in this series about grifters who live by the motto, "you can't cheat an honest man". The specialise in long cons on the undeserving wealthy.
If you enjoyed Leverage (an American series that included Gina Bellman of Coupling fame) and the later re-boot, Leverage: Redemption, you'll most likely also enjoy Hustle.
At Home with the Braithwaites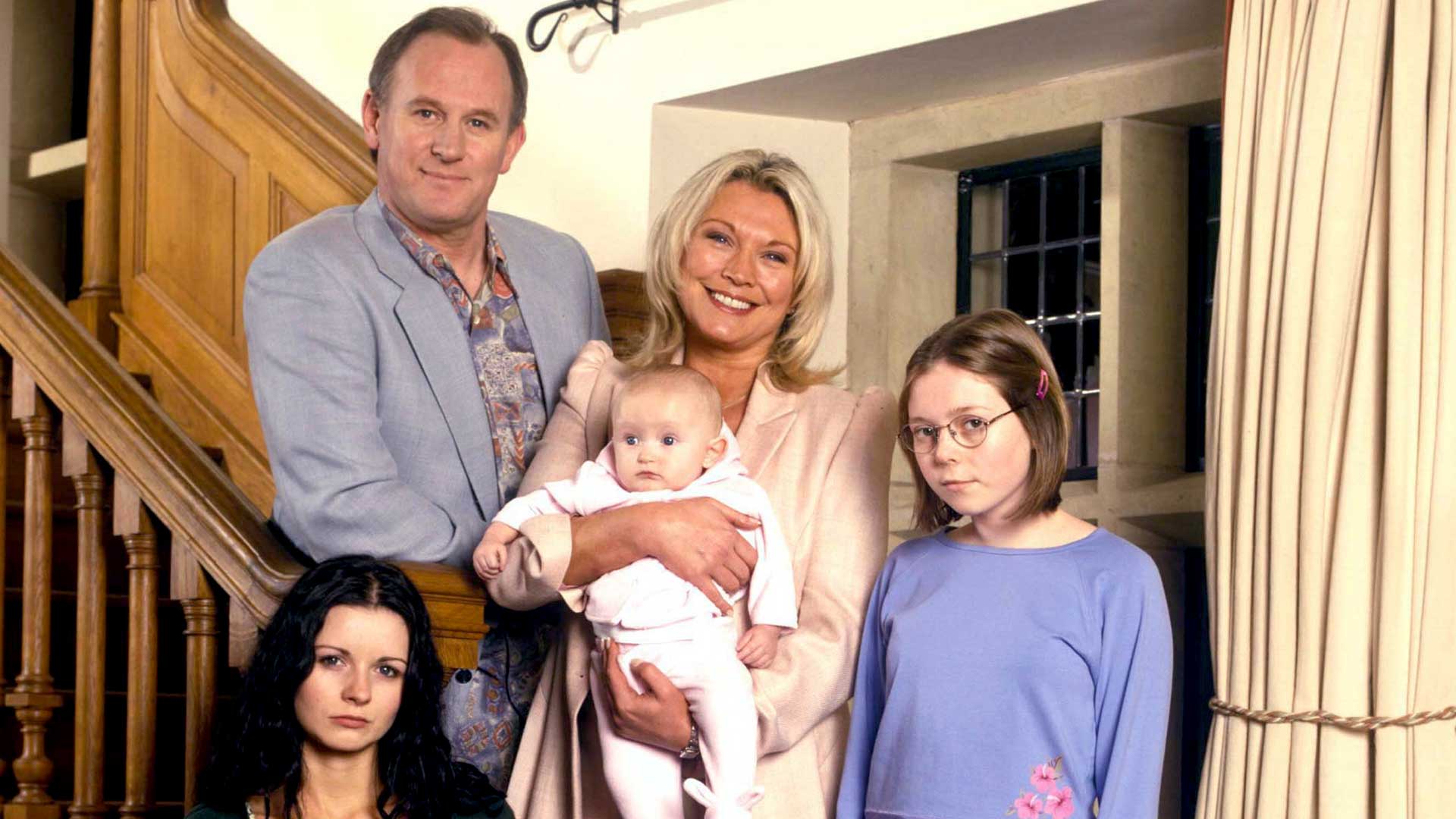 With an all-star cast that includes Amanda Redman, Peter Davison, and Julie Graham, this drama follows the life of Alison Braithwaite and her family. She wins 38 million pounds in the lottery, only to hide it from her family in favour of setting up a secret charity to do good things with the money.
What's interesting about this one is that is starts off somewhat normal, then descends into some pretty crazy scenarios in the later seasons. Though written by Sally Wainwright (Last Tango in Halifax, Gentleman Jack), it's somewhat reminiscent of the work of fellow Yorkshirewoman and scriptwriter Kay Mellor (The Syndicate, Fat Friends).
Watch At Home with the Braithwaites HERE
The Brief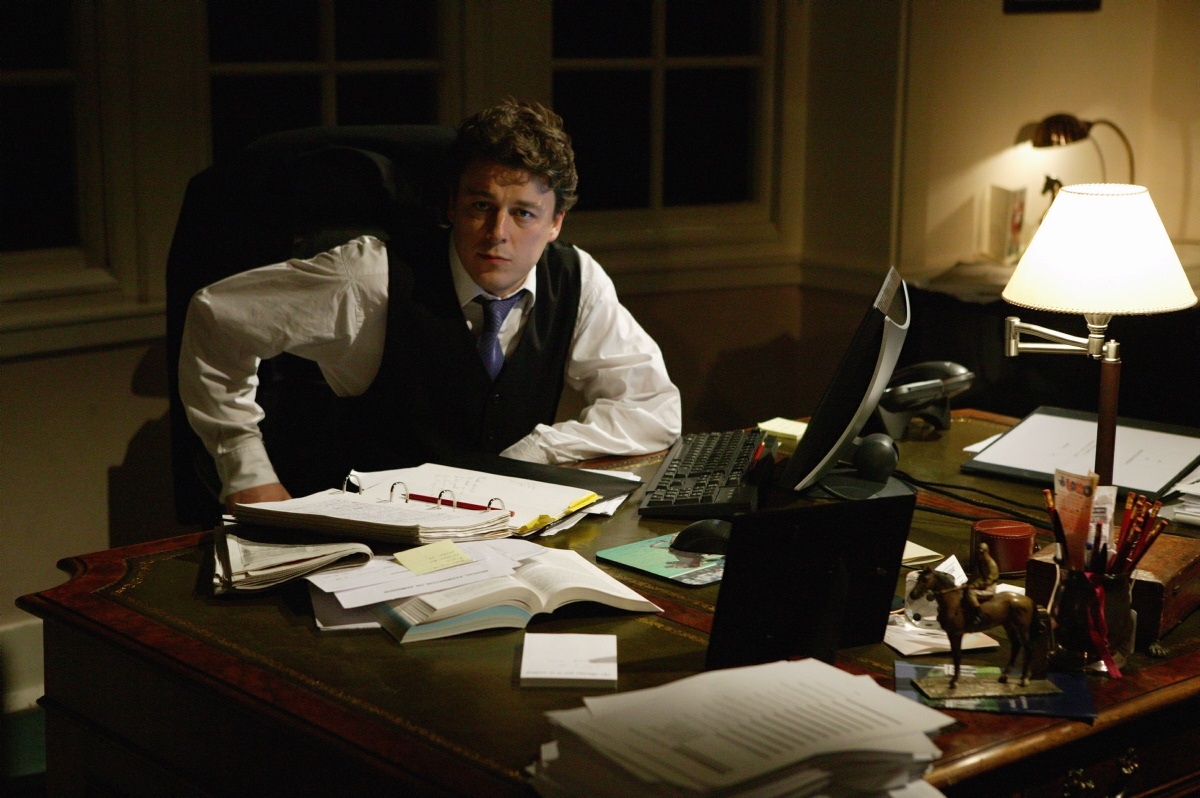 If you're a fan of Alan Davies (QI, Jonathan Creek), this one is another must-watch series. In it, Davies stars as defence barrister Henry Farmer, a talented young man whose personal life and gambling troubles lead to frequent complications at work.
Sadly, a slight decline in ratings + talks of a Jonathan Creek re-boot kept this one from getting a third season. It's been a long time since we've seen Alan Davies as the lead in a scripted series, and we'd love to see that change.
Drifters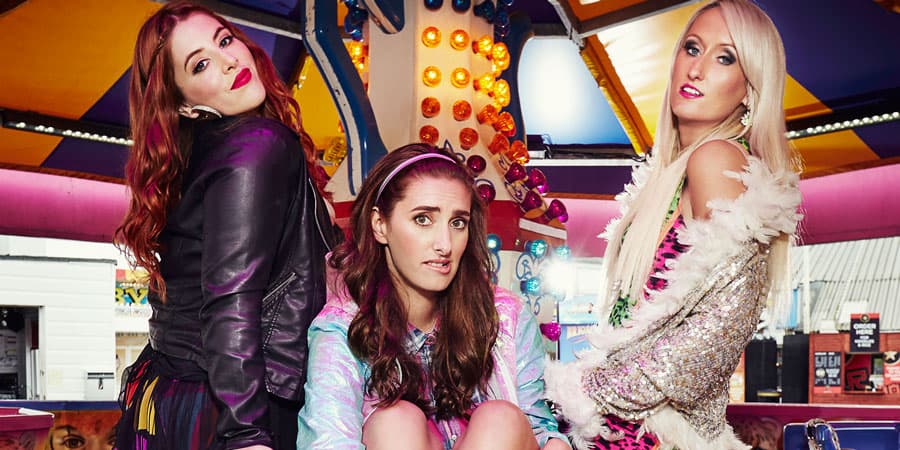 This British sitcom showcases a side of life we don't often see in the programming that crosses the pond. It follows the lives of two cousins and a friend in Leeds who've just finished university – and it's full of all the drinking and dating and general madness that often accompanies twentysomething life.
If you're on a steady diet of cozy mysteries and traditional period dramas, this probably won't be your kind of thing – but if you enjoy mixing things up once in a while, you might like this. It lasted for 4 seasons between 2013 and 2016, all of which are on Freevee.
Men Behaving Badly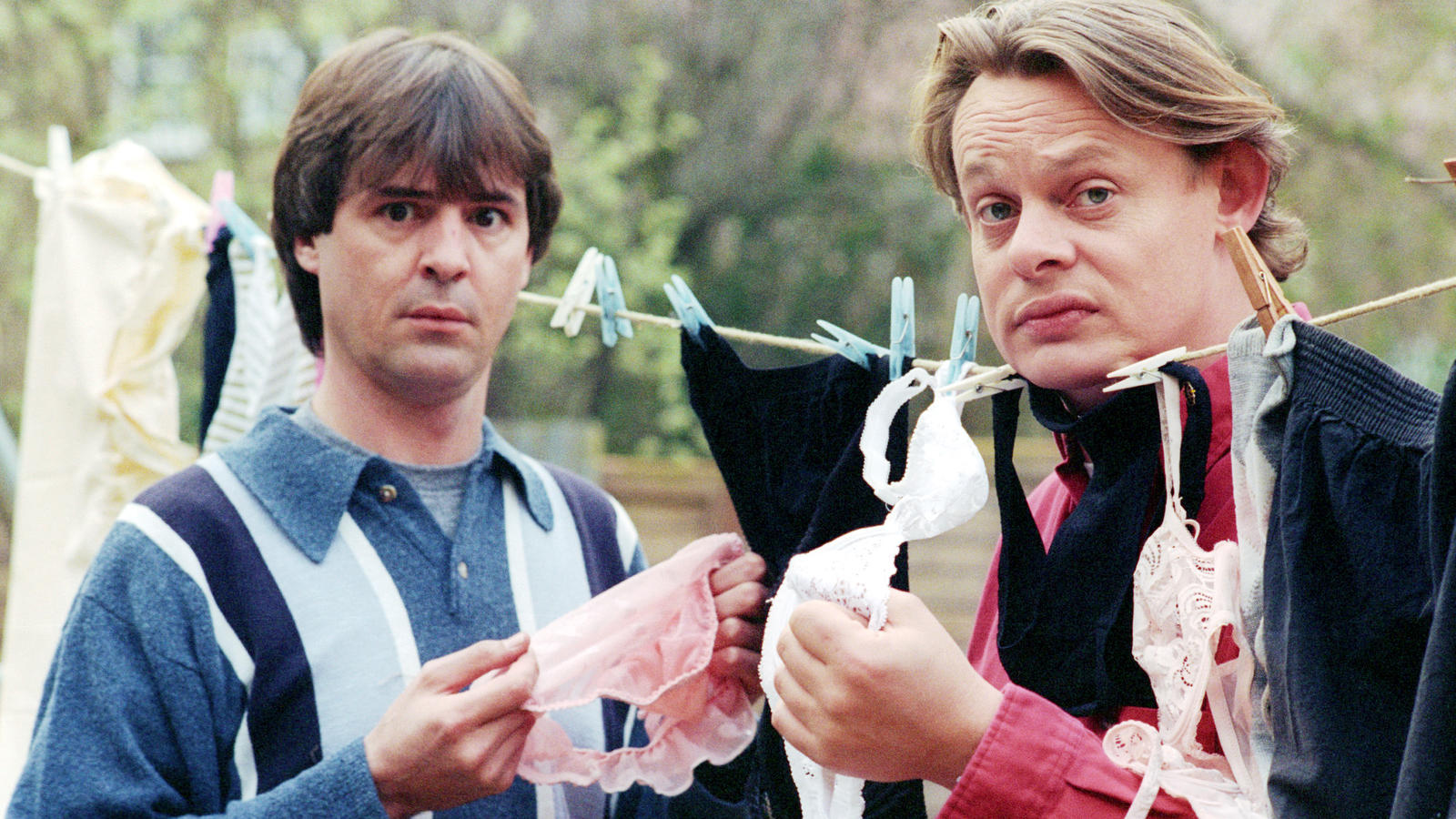 While Drifters tells the story of young, single, Northern women in the 2000s, Men Behaving Badly takes a look at a couple of young men in 1990s London. Even better, it stars Martin Clunes of Doc Martin fame – along with Harry Enfield (series 1) and Neil Morrissey (series 2-6).
The two men spend much of their time watching TV, drinking beer, and chasing females. Though Gary (Clunes) has a steady girlfriend, he and his roommate both develop crushes on the attractive woman (Deborah, played by Leslie Ash) who moves in upstairs.
Eternal Law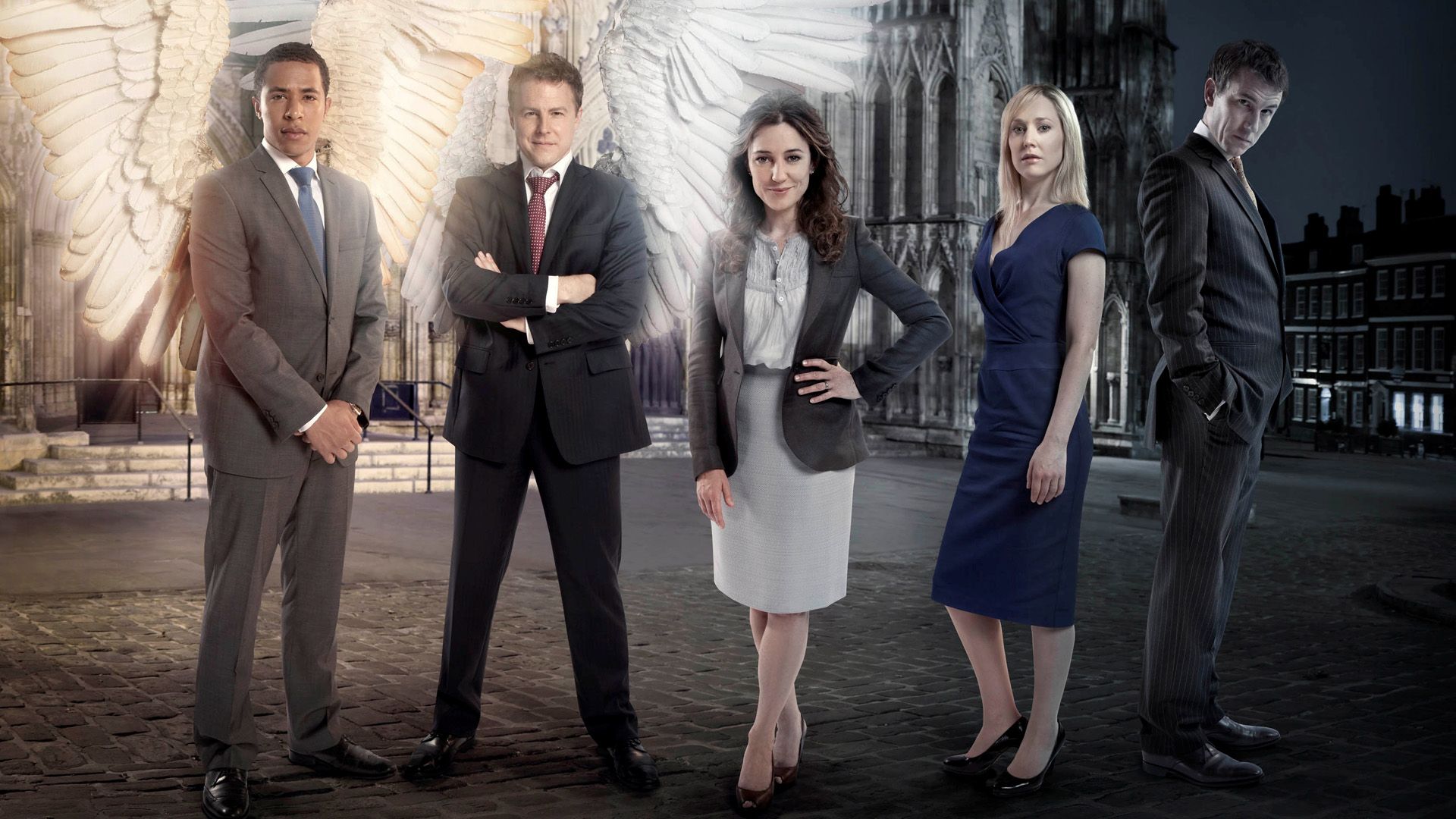 The premise of this series is a bit unusual, combining a legal drama with a fantasy about angels. Familiar faces Samuel West (All Creatures Great & Small), Tobias Menzies (The Crown), and Orla Brady (The South Westerlies) star, and it's set in the gorgeous Roman city of York.
In the series, a Mr. Mountjoy serves as a "god" figure, and he sends a couple of angels to York to help humans with their problems. It's another one of those shows that can feel a bit silly at times, but if you watch it with an open mind, it's interesting and well worth the time (for the scenery alone).
Monarch of the Glen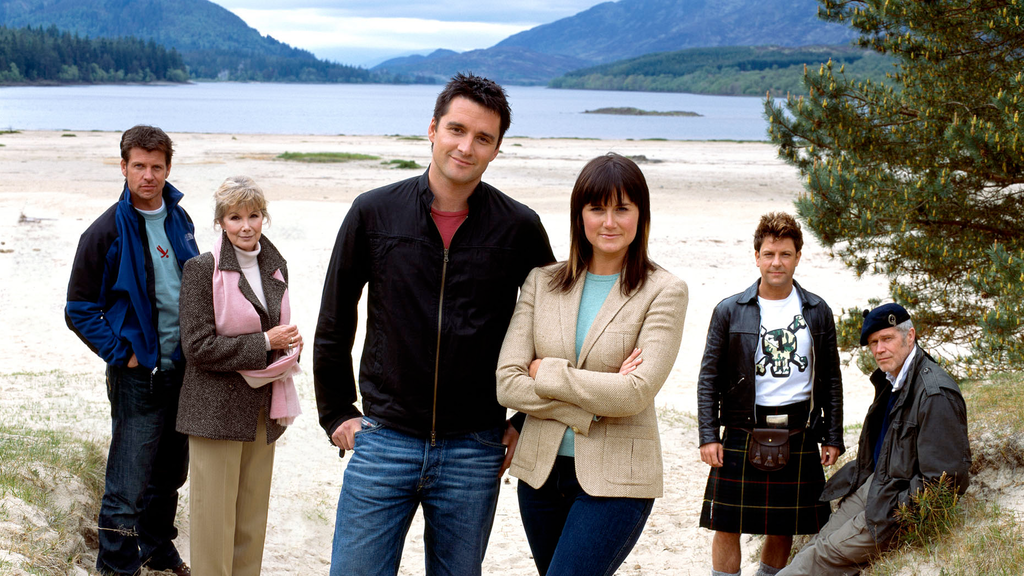 Though not a mystery, this delightful Scottish dramedy has a cozy feel about it. It begins when the young Archie MacDonald is called home for a "family emergency", only to learn his father is perfectly fine…aside from his finances. His parents have allowed their debt to grow for years, and the estate is in jeopardy.
Now, Archie must move back home and prepare to take his rightful place as laird while also sorting out the family's finances, finding love, and participating in all manner of countryside antics.
Side note: If you've never seen this one, take your time on the first few seasons. They're the best. As the series goes on, a number of key cast members leave and it strays progressively further from the original feel of the show. If you like the show, you'll probably still want to watch it all the way through – but you'll likely wish you'd taken your time to appreciate the early seasons more.
Watch Monarch of the Glen HERE
Case Histories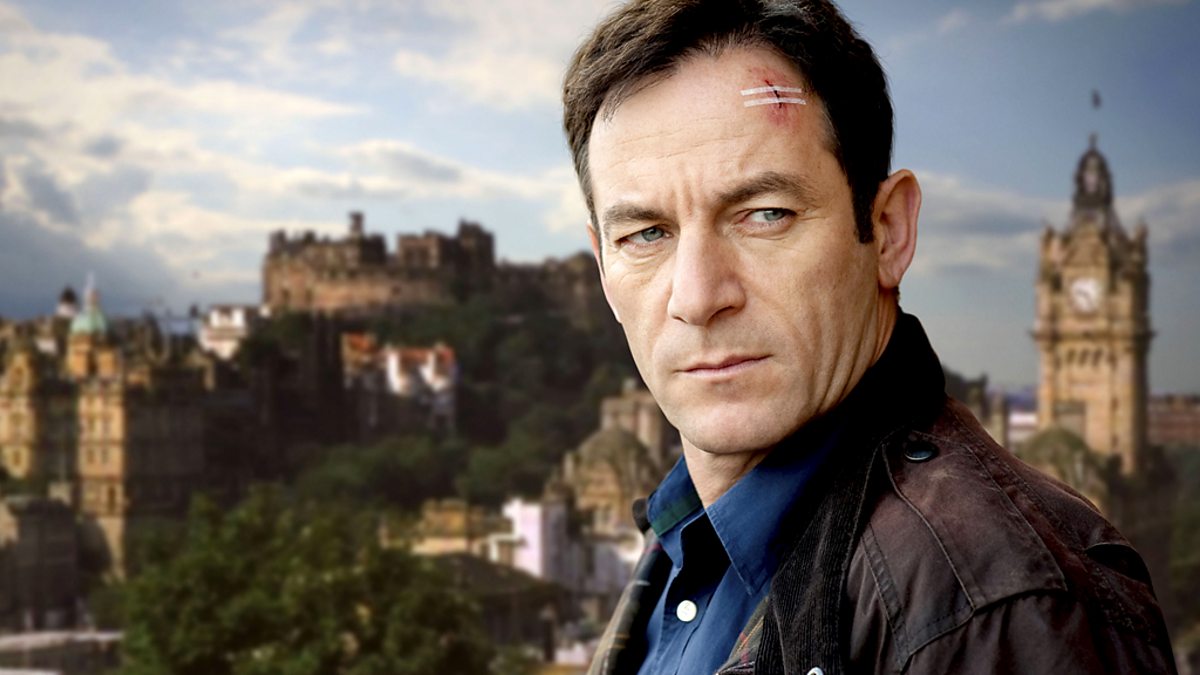 Based on the Jackson Brodie novels by Kate Atkinson, this Edinburgh-based series features a tough guy PI with a heart of gold.
Jason Isaacs (Harry Potter) stars as Jackson Brodie, while Amanda Abbington (Sherlock) plays his faithful colleague Louise. Fans of Grantchester and The Bay will also notice Morven Christie as Michelle Moore.
Peak Practice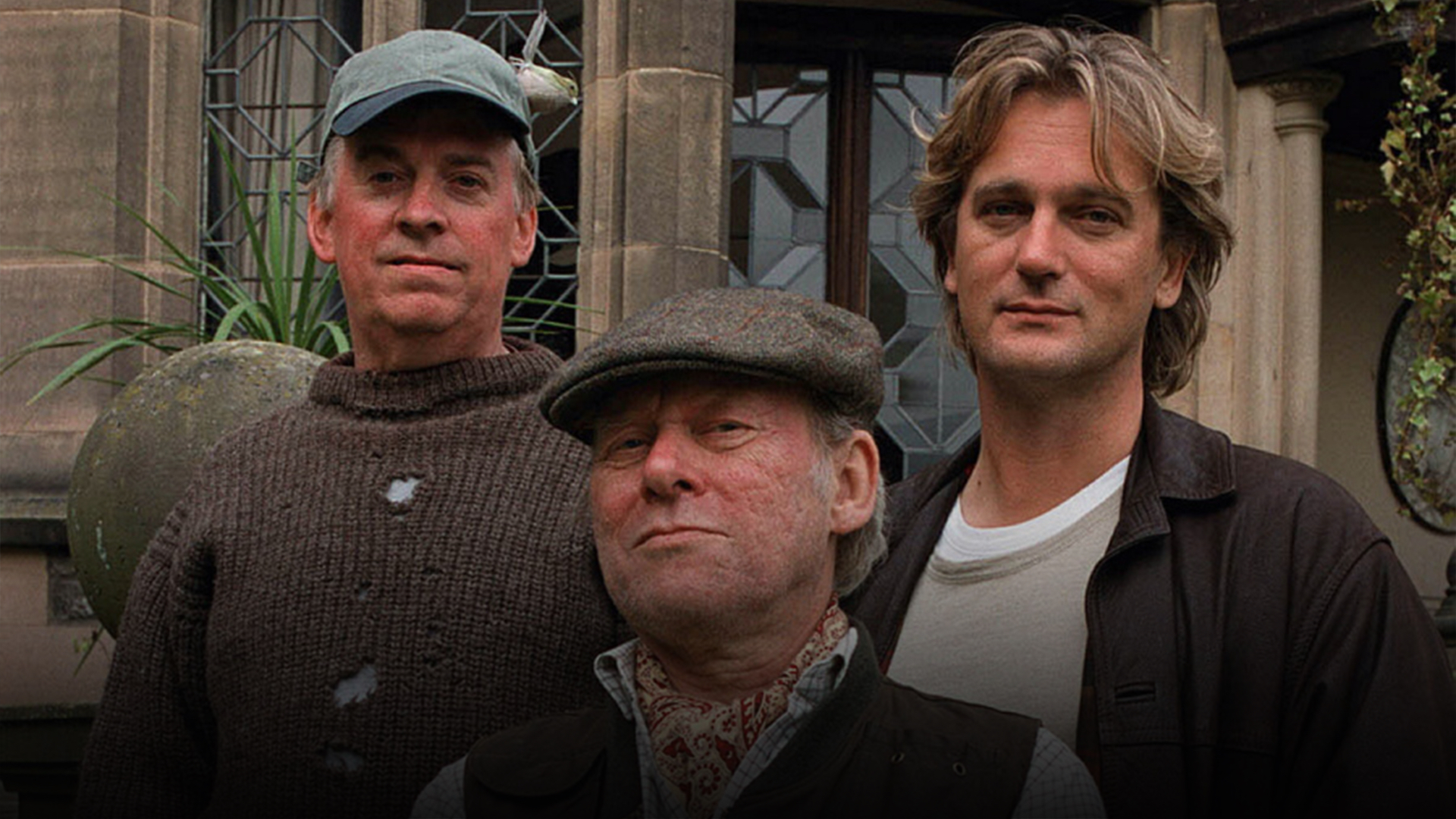 This drama takes place in and around a GP surgery in the fictional town of Cardale in Derbyshire's Peak District (mostly filmed in the real-life village of Crich, also in Derbyshire). The series was popular during its run, lasting for 12 series and 147 episodes. Fair warning, though: it ends on a cliffhanger.
Cast members over the years included Kevin Whately (Lewis), Amanda Burton (Silent Witness), Clive Swift (Keeping Up Appearances), and Sarah Parish (Bancroft).
Secret Diary of a Call Girl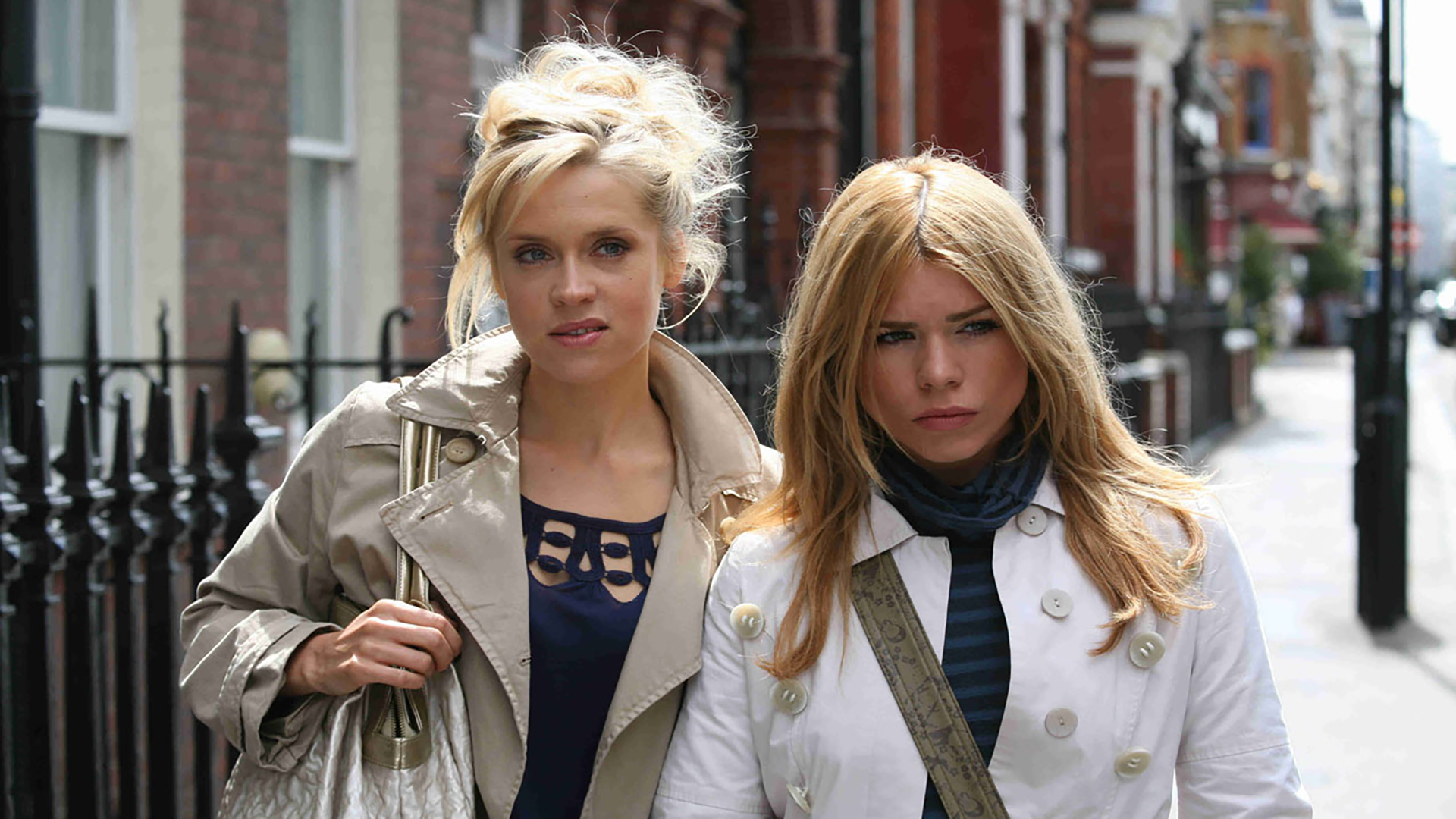 Though not recommended for the faint of heart, this is a well-produced and light-hearted series about a high-end London call girl. Billie Piper stars, and while it may not be terribly realistic, it's a fun and undemanding watch.
The first three seasons (there are four in total) are available on Freevee.
Watch Secret Diary of a Call Girl HERE
Where the Heart Is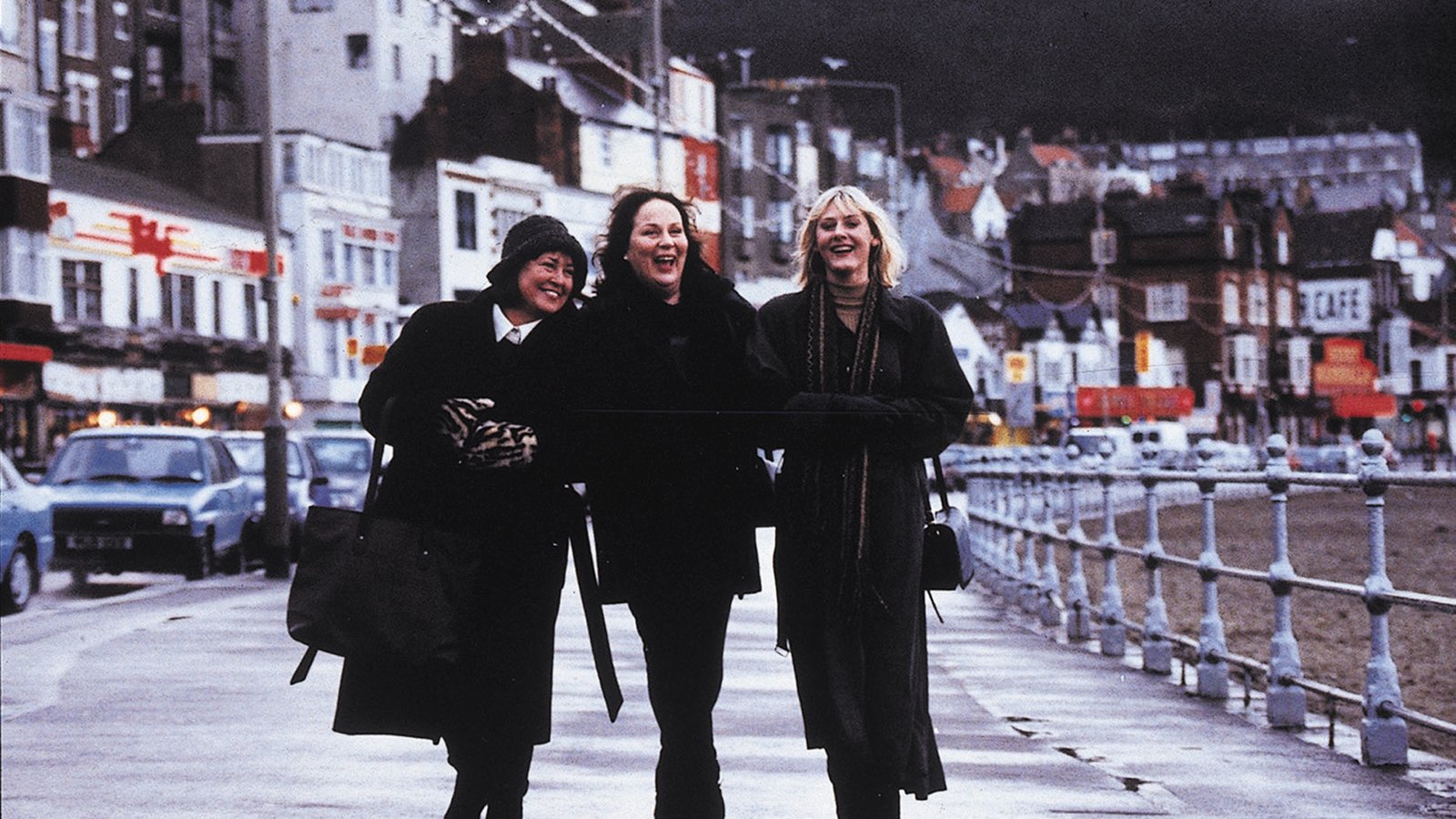 Pam Ferris (Rosemary & Thyme) and Sarah Lancashire (Happy Valley) star in this Yorkshire-based UK drama. It follows a group of dedicated nurses and their close-knit community, and it went on for 10 seasons and 110 episodes.