World on Fire: US Premiere Date & Trailer for the Upcoming BBC WWII Drama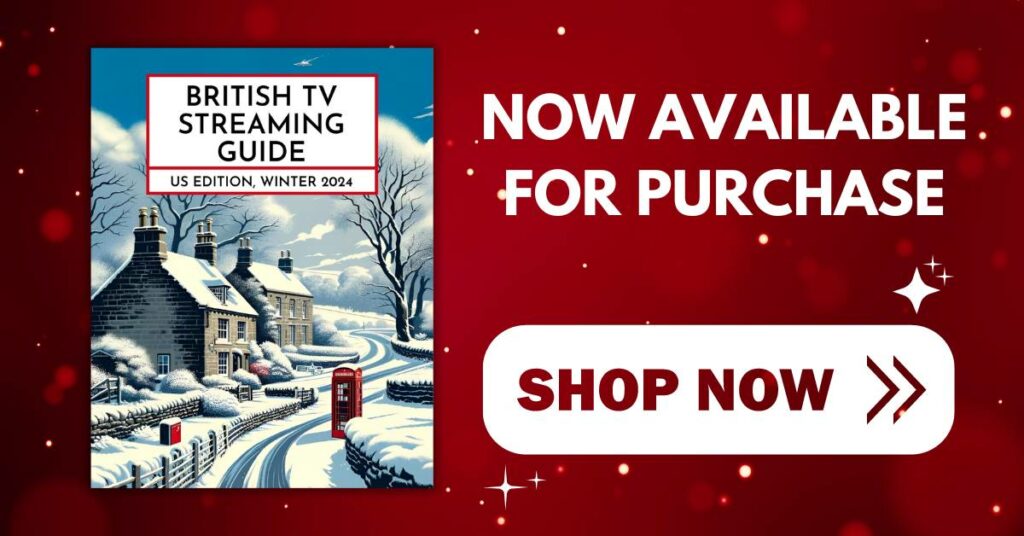 The British TV Streaming Guide: US Edition, Winter 2024 is now available. Get yours HERE.
In some cases, we earn commissions from affiliate links in our posts.
Last Updated on April 4, 2020 by Stefanie Hutson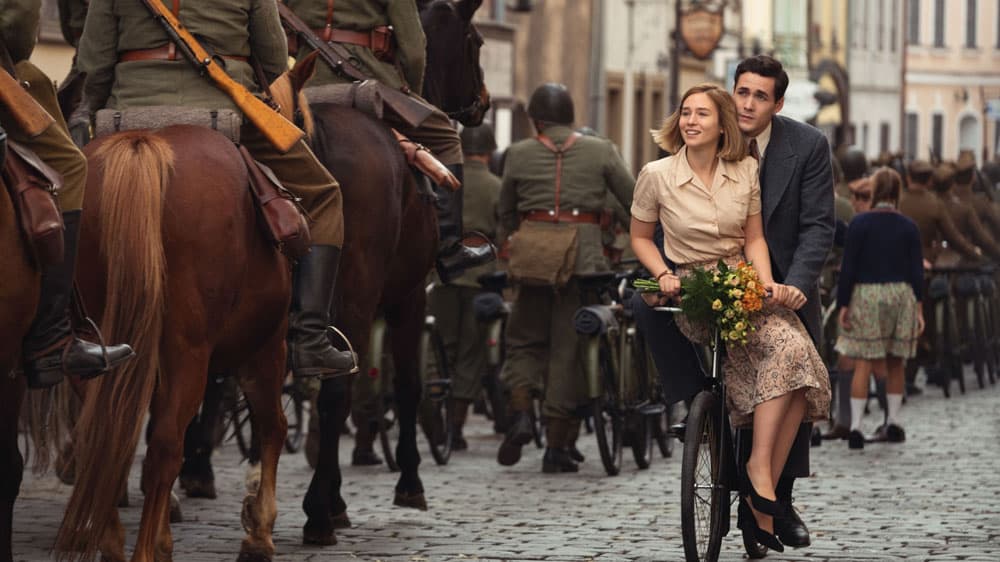 World War II is a popular topic for shows and movies, but the BBC's new WWII series, World on Fire, aims to provide new insight into the first year of the conflict. It opens with the German invasion of Poland in September 1939 and ends with the Battle of Britain in 1940, with the story spanning seven one-hour episodes.
World on Fire is somewhat unique in that it focuses heavily on the intertwining fates of regular people in England, Poland, France, the US, and Germany – rather than building the story around battles or soldiers or leaders. Writer Peter Bowker described it in a recent press release, saying, "World On Fire tells the hidden human stories within the big historical events we think we know."
He continued to say:
From Harry, a young English translator in Warsaw caught up in negotiations with the Nazis and trying to smuggle his Polish lover Kasia out of the country, to Lois, the girl who is waiting for him at home, a young Mancunian factory worker who will come to take all the opportunities the war can offer to live a different kind of life.

To Nancy, a female US war correspondent who can't find peace unless her life is at risk, to the Rossler family in Berlin, worried for their soldier son and willing to do anything to protect their disabled daughter from the attentions of the ruling Nazi regime.

These are the stories of the ordinary people who shaped our world. Stories of loyalty and brutality, courage and fear, hopes, stories of love and loss, hopes and dreams forged in extraordinary times.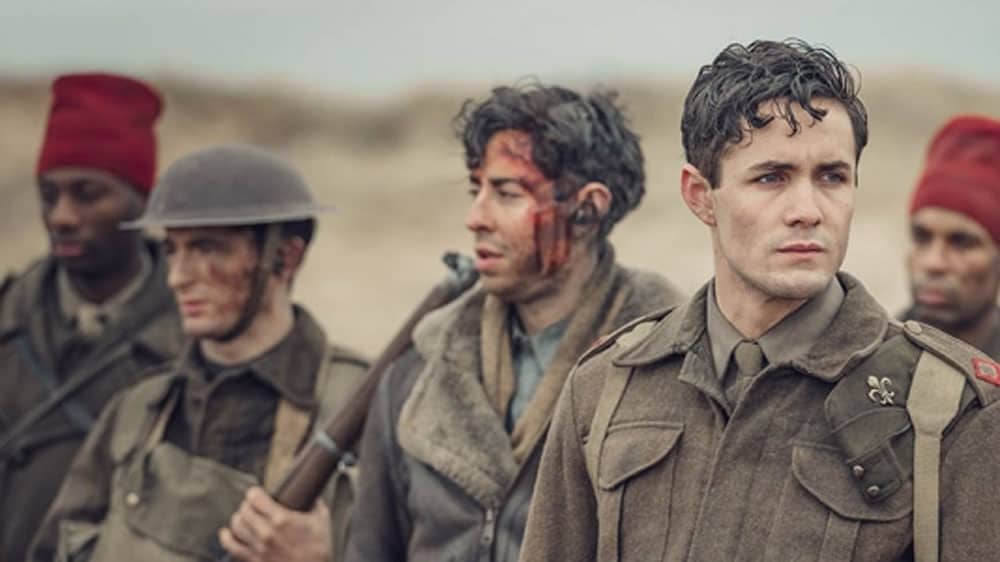 Ruth Berry, Managing Director of ITV Studios Global Entertainment, has described World on Fire as "one of the most important pieces of television ever to be made."
World on Fire Trailer
The World on Fire trailer was made available this week and you can view it below.
World on Fire Premiere Date
World on Fire is expected to premiere in Autumn 2019. In the UK, it's expected on BBC One in September, 80s years after the outbreak of World War II.
In the US, it will be airing on Masterpiece on PBS, premiering on Sunday, April 5th. The next day, it should be available on the Amazon PBS Masterpiece channel.
Who's In World on Fire?
World on Fire is a large-scale production with the starpower to match. Writer Peter Bowker is best known for the compelling hit The A Word, but he's also worked on series like Casualty, Monroe, Capital, and Desperate Romantics. The miniseries is produced by Mammoth Screen.
Sean Bean (The Frankenstein Chronicles, Game of Thrones) and Lesley Manville (Mum) will star alongside an American actress, Helen Hunt.
Other cast members include Blake Harrison (A Very English Scandal), Yrsa Daley-Ward (Kidnap & Ransom), Ewan Mitchell (The Halcyon), and Julia Brown (Shetland).
Will You Be Watching the World on Fire Premiere?
Are you looking forward to the premiere of World on Fire? Let us know what you think about this upcoming miniseries in the comments!
Save it to Pinterest!