Why Do They Call it "Happy Valley" When It's Not Very Happy At All?
In some cases, we earn commissions from affiliate links in our posts.
Last Updated on June 25, 2023 by Stefanie Hutson
As Happy Valley's third and final season draws to a close here in the US, many continue to ask: Why do they call it "Happy Valley" when it's so bleak and miserable? Shouldn't it be "Unhappy Valley"?
The answer is actually quite simple.
Why Do They Call it "Happy Valley" When It's Not Very Happy At All?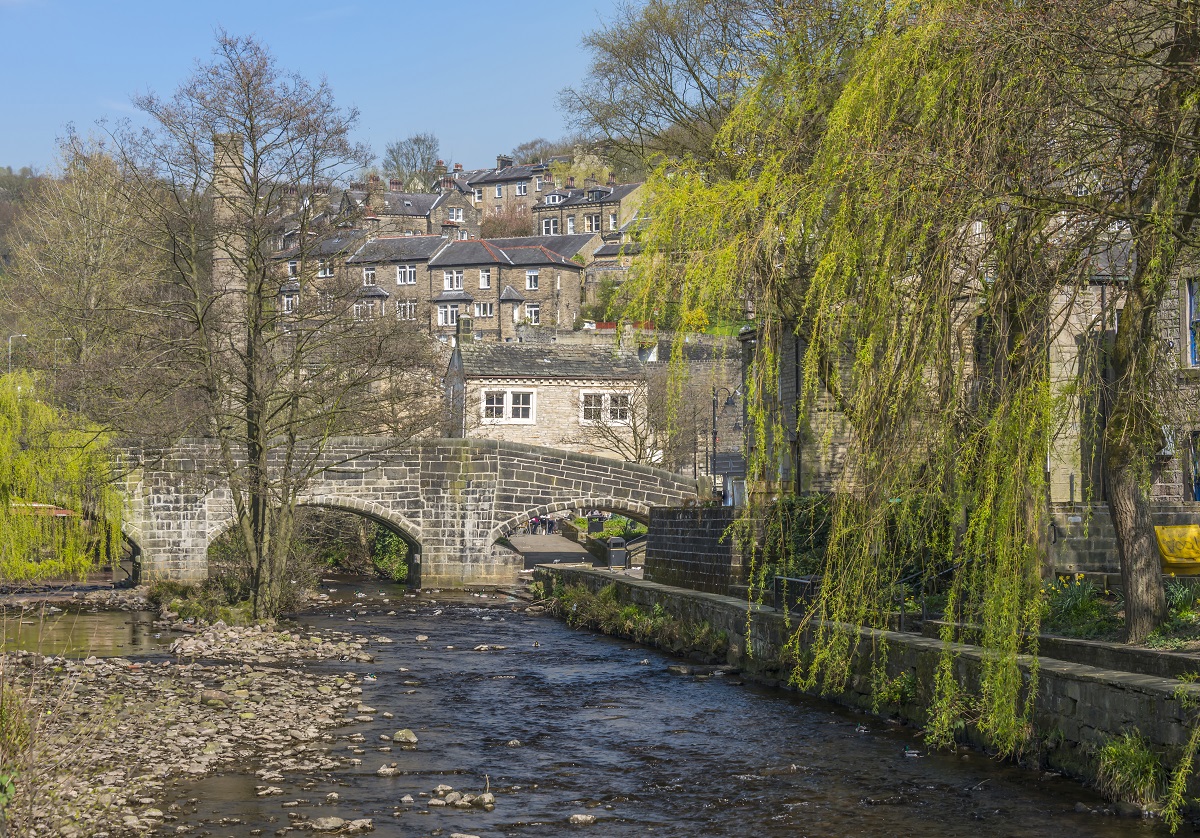 TV writer Sally Wainwright does a lot of research to make sure she gets things right on her mostly Yorkshire-based shows – even though she's a native to the area. With Happy Valley, she worked closely with the West Yorkshire Calder Valley police to make sure she understood not just the legalities and procedures of police work, but the day-to-day realities of life and crime in the community.
The question of the show's name has come up in a number of interviews she's done since the show began in 2014, and this is what she had to say:
I always work closely with police advisors, who are old police officers who have worked in the area, and one of them told me that is what they call the Valley because of issues with drugs. For me, it reflected the show. It's dark, but it has also got a lot of humour in it.
It's worth noting that Happy Valley is set in Hebden Bridge, a market town in West Yorkshire. While the entire Yorkshire region is dominated by beautiful towns and stunning landscapes (it's one of my favourite counties), there are also many impoverished areas where a lack of good jobs and a soaring cost of living has led to increases in poverty, crime, and drug usage.
At one time, the town was a prosperous hub of activity with mining, clothing mills, and even an asbestos factory at one point (founded to meet demands for gas mask filters during WW2). These days, very little of that remains.
The problem is similar to what you see in many rural towns throughout the American south and Midwest. As jobs shift away from farming and mining and manufacturing, they become increasingly concentrated in a handful of big cities, leaving many communities poor and struggling.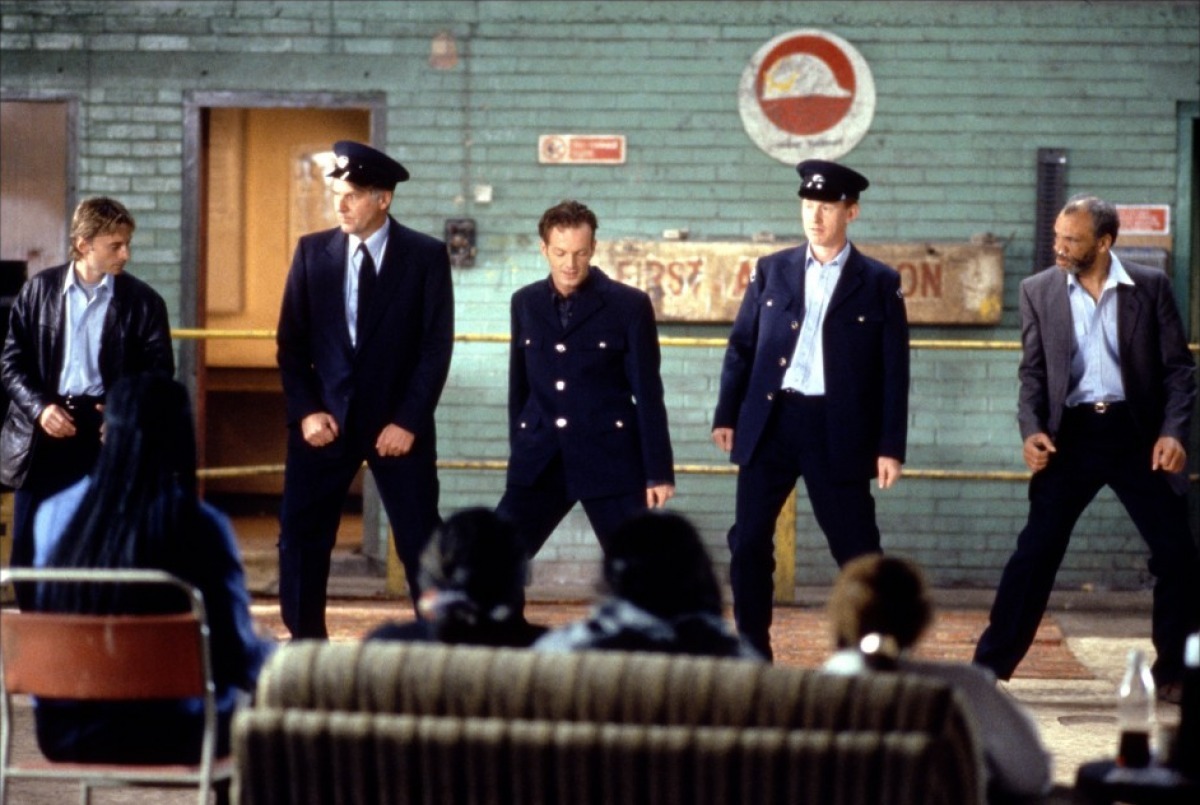 If you watched the original version of The Full Monty back in 1997, you'll see much the same. Though set in nearby South Yorkshire, the film takes a more light-hearted approach to the same kind of issues. Mills have closed, and men used to working with their hands and physical strength are left with few options to adequately support their families. Instead of turning to drugs and crime, however, the men of The Full Monty learn to strip.
If you've never seen it, we strongly recommend watching it HERE when you're done with Happy Valley. There's also a re-boot (set 25 years later) available to watch on Hulu – but in our opinion, the film is much, much better.
I'm Sorry, I'm Lost. What is Happy Valley?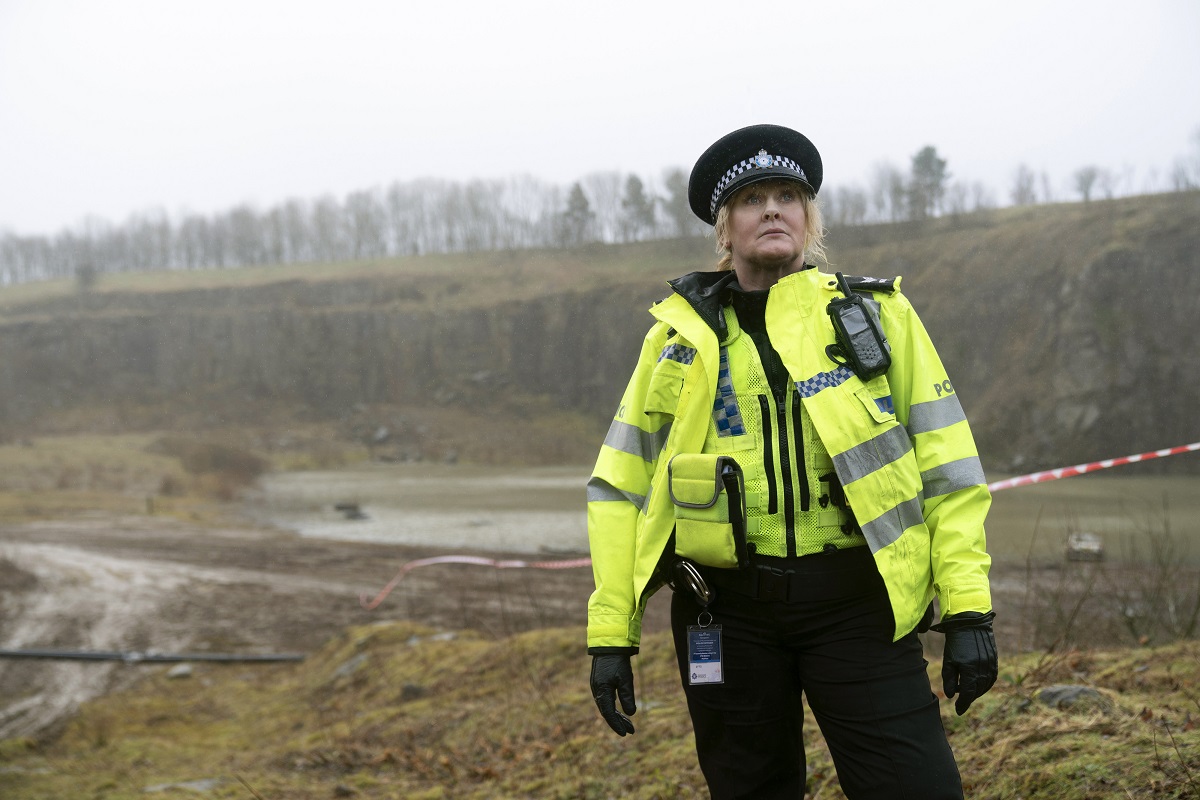 If you've been out of the British TV loop for a while and you don't know what in the world we're talking about, Happy Valley is a gritty crime drama by Sally Wainwright. In it, Sarah Lancashire (Last Tango in Halifax) stars as Catherine Cawood, a Yorkshire-based police officer struggling to raise her grandson after the suicide of her teenage daughter.
Just when it seems like she's finding her footing, she learns that Tommy Lee Royce, the man she believes to be responsible for her daughter's suicide, has been released from prison. She becomes consumed with the idea of confronting him – but it all gets quite complicated.
The first two seasons aired back in 2014 and 2016, but it would be seven more years before the final series premiered. This spring, the episodes from season 3 began premiering weekly on Acorn TV and AMC+.
If you haven't given Happy Valley a try, you can watch it HERE. Fair warning: It's an intense series, and it's not for everyone. If you prefer cozy mysteries over gritty shows like Luther and Line of Duty, you may prefer to choose something off this list of the best British TV cozy mysteries instead.