The Top 10 Reasons Americans Love British TV
In some cases, we earn commissions from affiliate links in our posts.
Last Updated on April 25, 2023 by Stefanie Hutson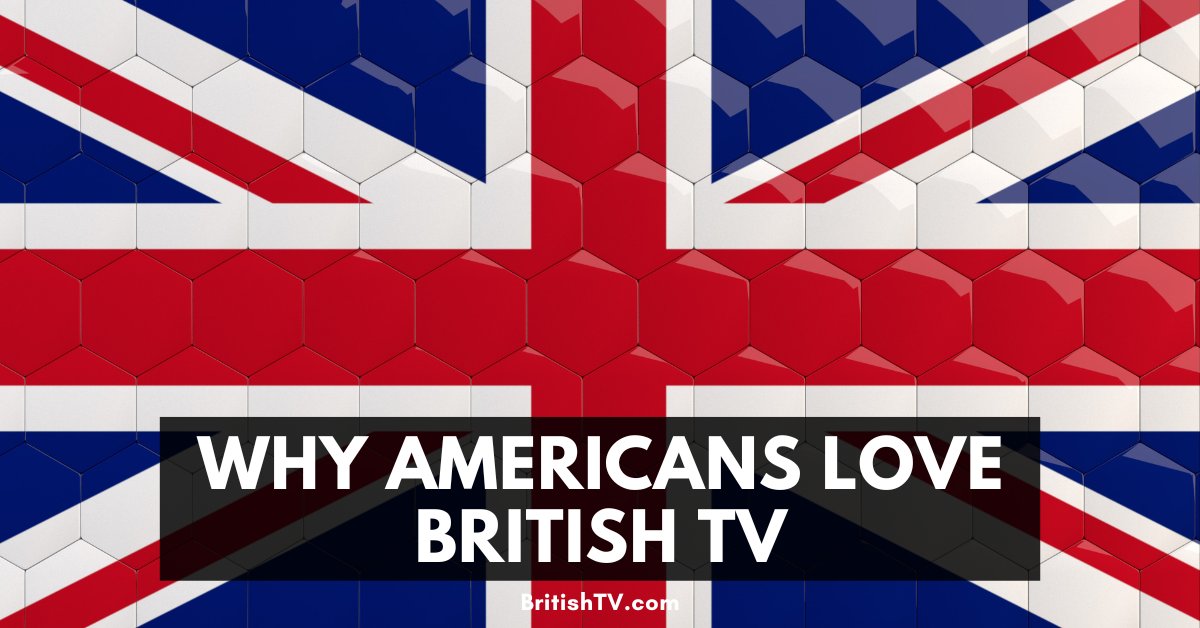 For more than half a decade, we've been running a British TV site that's primarily geared towards American viewers. In that time, we've had millions of visitors, tens of thousands of newsletter subscribers, and tens of thousands more who join us on our Facebook page and Facebook group. Thousands more have emailed us directly (sadly, we get a lot more email than we can reasonably reply to at this point).
Not surprisingly, one topic comes up quite a lot – the "why" behind it all. Why do Americans love British TV?
It's a discussion that occasionally turns ugly. Some people speak in absolutes, or they simply don't know enough about TV in both countries to make fair statements – and that can make others feel a bit defensive.
For those who are curious, we've gathered up the most common reasons we see in discussions and emails.
The Top 10 Reasons (Some) Americans Prefer British TV
The reasons below are roughly in the order of how often we hear them. If you're inclined to just skim the headings, please note that we've added in some crucial notes and caveats beneath each reason.
Actors Who Look Real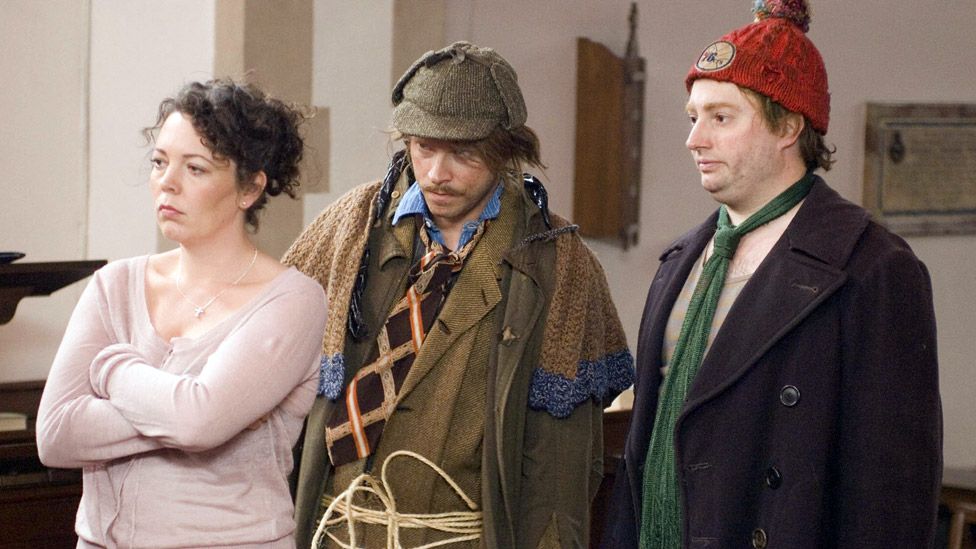 When it comes to American TV, nearly everyone is beautiful or at least well above average – and those who aren't are usually men (who seem to more frequently "get a pass" on that). On British TV, you get a much wider range of attractiveness.
David Mitchell, Stephen Webb, and Olivia Colman are all lovely in Peep Show, but none of them have that weirdly manufactured level of almost impossible perfection that dominates American TV shows. British shows feature women who occasionally eat carbs, people who haven't whitened their teeth to the point of painful sensitivity, and even a few leading women who would likely be considered unattractive by most (we're not naming any because that's highly subjective and it's not very nice).
That's not to say American TV doesn't have exceptions – just that on the whole, British TV actors look a lot more "normal".
Greater Age Diversity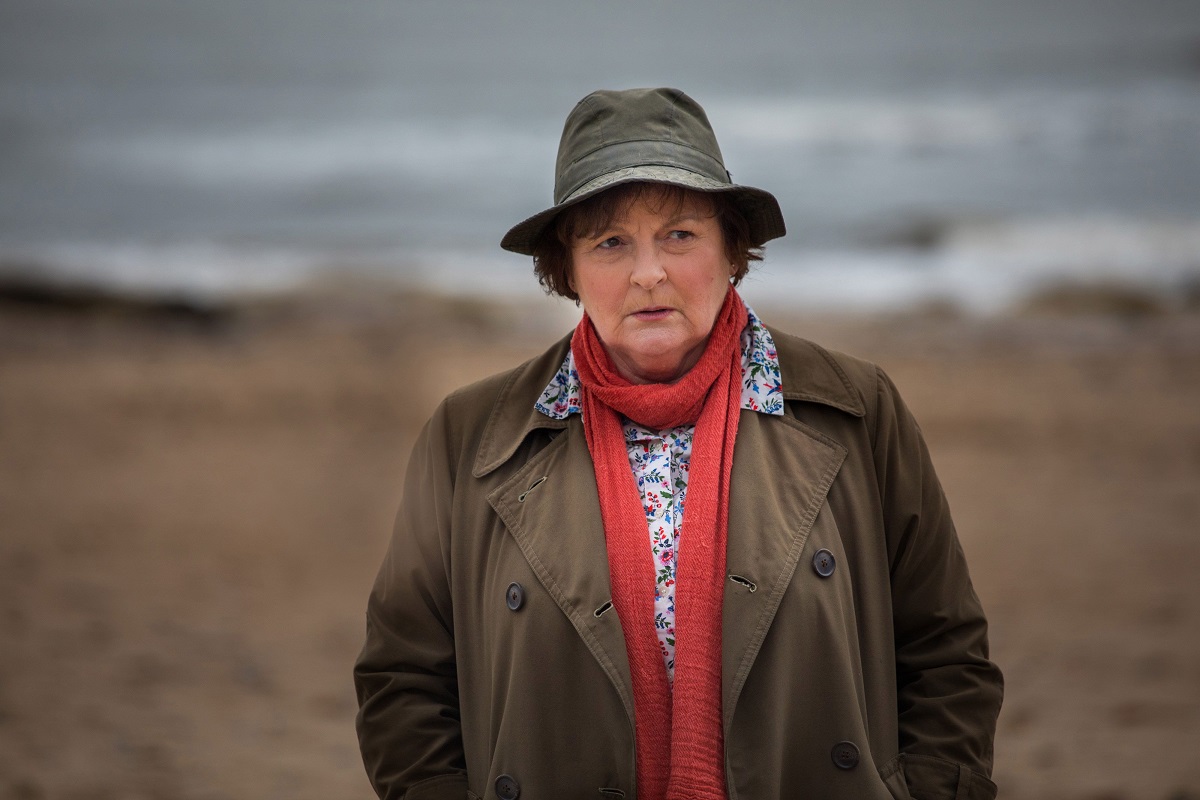 In the UK, much of what you see on TV is funded via a license fee. Though many complain about paying it, the upside of the approach is that rather than letting advertisers drive programming, there's at least some effort to represent and serve the entire population.
As a percentage of total TV output, the UK offers far more shows in which older people are the stars – especially when it comes to older women, who get remarkably few leading roles in America. Shows like Vera, Miss Marple, Harry Wild, New Tricks, As Time Goes By, Agatha Raisin, Madame Blanc Mysteries, Whitstable Pearl, Happy Valley, Last Tango in Halifax, Rosemary & Thyme, Annika, and Bancroft are just a few that put middle-aged or older women at the center of the action. Many, many more place older women in substantial roles in ensemble shows.
It should come as no surprise that American women are at the forefront of the "British TV in America" trend. The overwhelming majority of our website visitors, Facebook followers, and newsletter subscribers are women older than 50. Imagine that! Older woman want to see people like themselves filling more than just bland mom and grandma supporting roles.
RELATED: The Best British TV Shows with Late(r)-Life Romance
More of the Kinds of Shows I Like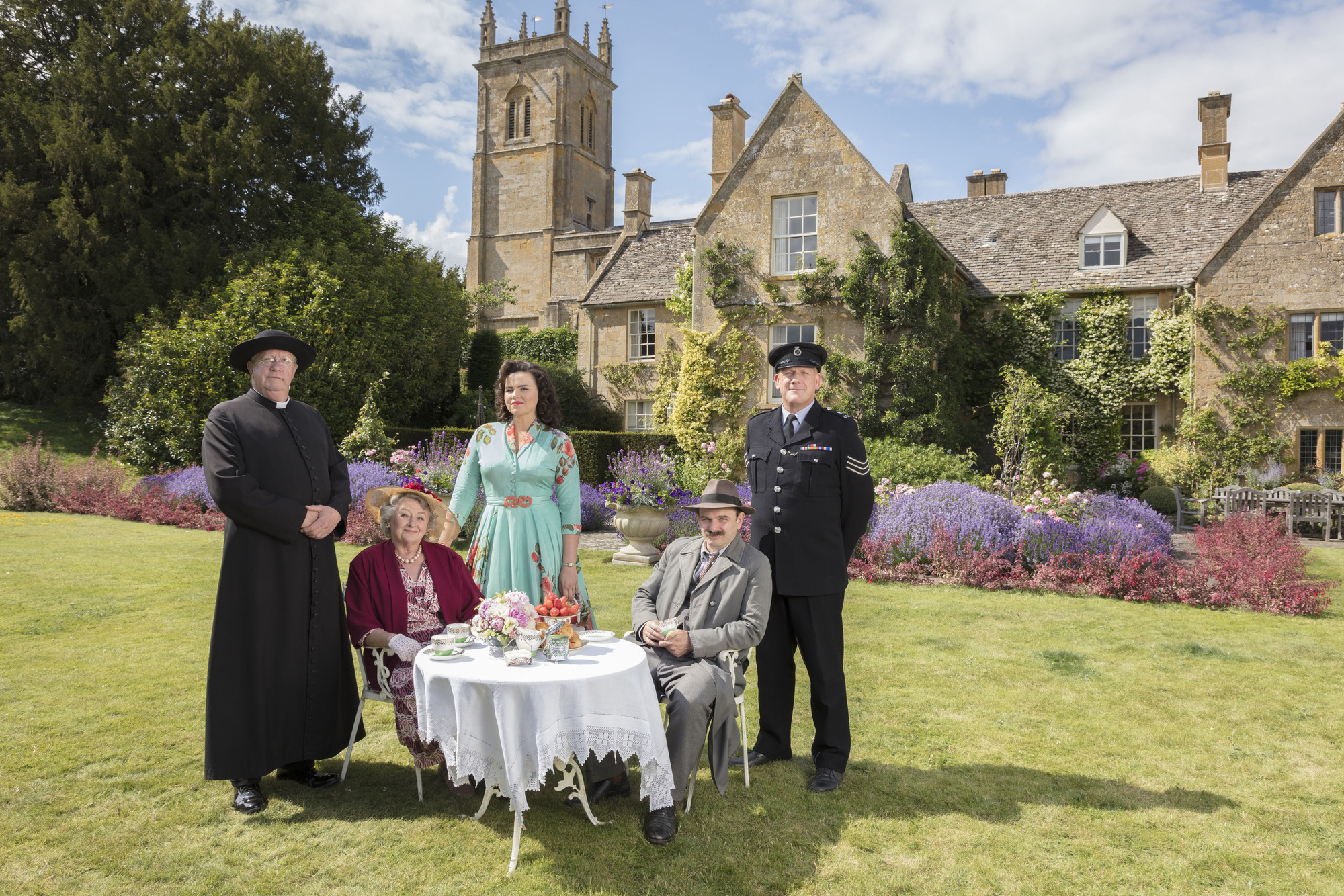 This is probably my favourite of the reasons people offer. Though the recent "golden age of TV" has brought more variety to American TV, there are some types of shows that American companies just don't make very often.
If you're a fan of Regency era period dramas, you're not going to get a lot of that from American TV (except in the form of British-American co-productions). Medieval dramas? Same thing.
If you like cozy mysteries, the US hasn't been making many since the days of Murder, She Wrote and Father Dowling Mysteries. There's no modern American equivalent to a show like Father Brown. Of course, the tide may be turning on that one now that Only Murders in the Building and Knives Out have done so well.
Non-fiction programming is also a bit different in the US. The sheer number and variety of British gardening shows is incredible, and shows like Winterwatch and Springwatch simply don't exist in the US.
Better Scenery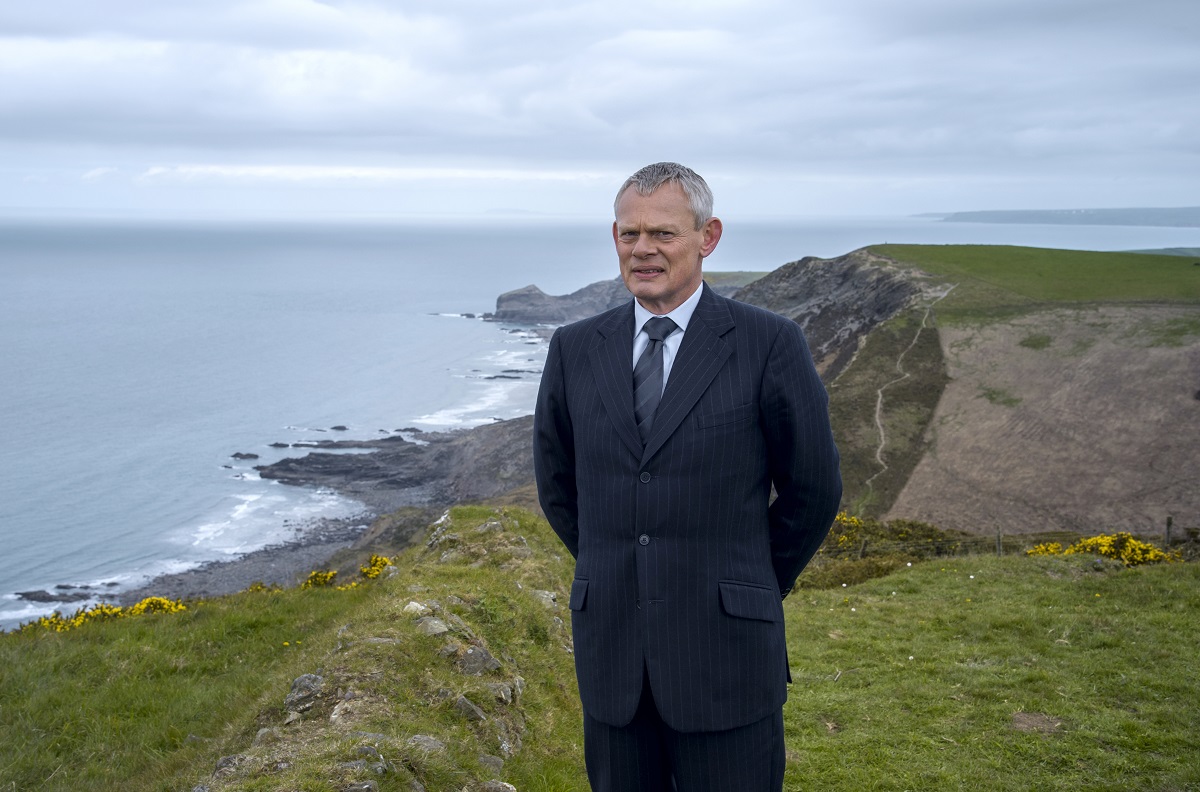 The US is an enormous country with a wide variety of landscapes and cultures, but you wouldn't necessarily know it from watching American TV shows. Most American TV shows do the majority of filming in studios, with just a smattering of outdoor/on location filming to establish a sense of place.
Aside from that, a lot of what you see in American TV isn't even the US – it's Canada. Most of the "cute little towns" in recent Hallmark films are Canadian. Many cable shows are filmed almost entirely in cities like Toronto and Vancouver. Suits may have been set in New York, but it was filmed in Toronto for the tax credits.
British TV makes far better use of their country's beauty. Shows like Poldark and Doc Martin show Cornwall in all its lovely seaside glory, while shows like Vera and The Bay offer glimpses of more northern landscapes. Monarch of the Glen will have you dreaming of the Scottish Highlands, while CB Strike and Sherlock will make you want to visit London. There are very few parts of the UK for which I can't think of at least one TV show that showcased the area's beauty.
RELATED: The 10 Best British TV Shows Set in London
Fewer Filler Episodes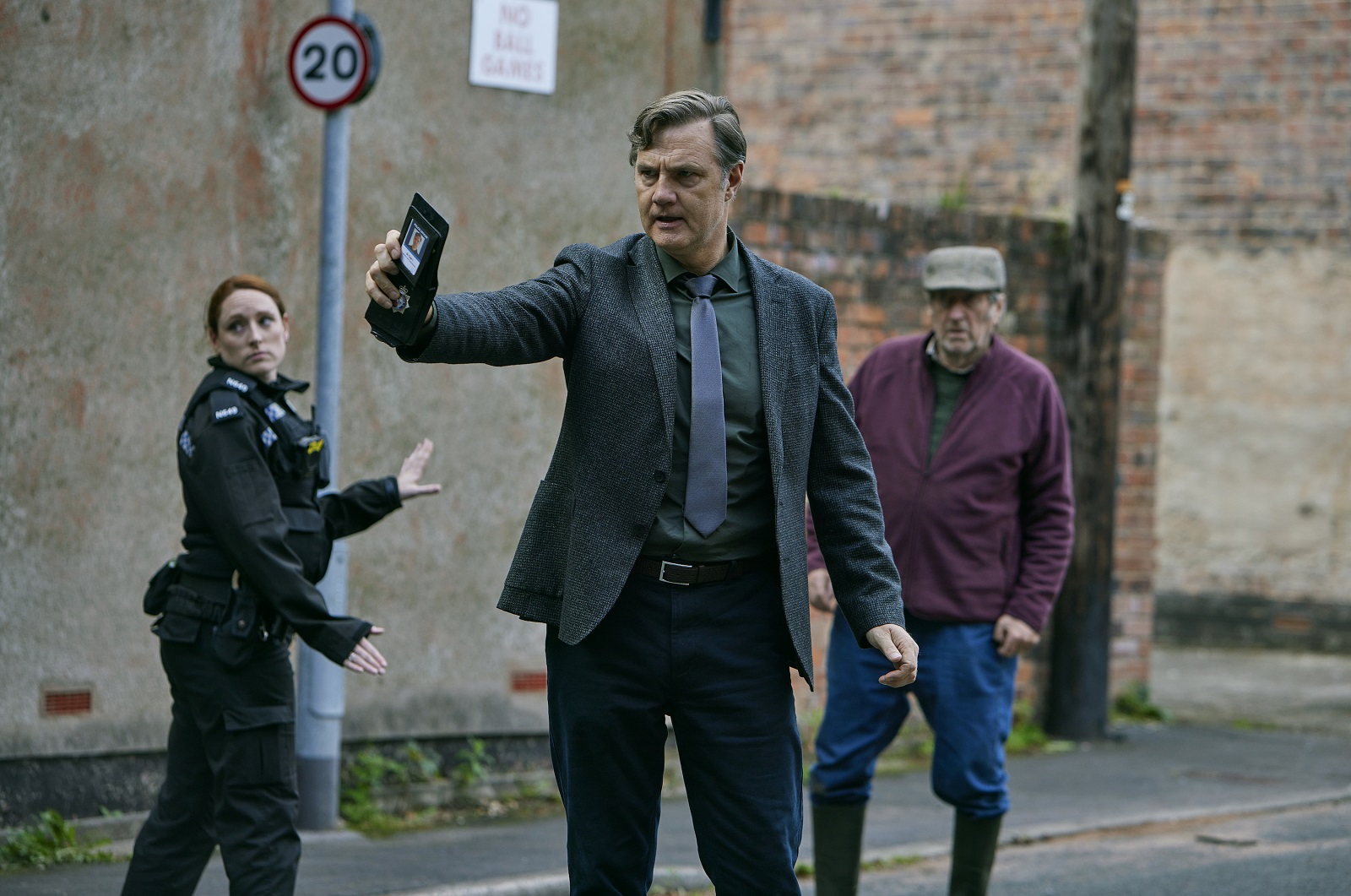 Before I get into this one, I want to say that this one is beginning to shift – so don't assume we're talking about ALL American shows.
Traditionally, US network TV shows run for 20-24 episodes each season. That's a LOT of time to fill with stories, and it's typically done by teams of writers.
Because of the logistics of writing that way, as well as the sheer volume of story needed, most shows go big on the season premiere, the season finale, and maybe a couple ratings weeks or holidays over the course of the year. Those are usually the episodes that advance the bigger story and offer the big surprises and character advances we've all been waiting for.
The rest…is often filler. The in-between episodes tend to be blander and more formulaic, with relatively few events that alter the overall story. They could just as easily be episode #3 as episode #17. The reasons for this are sound, but it can feel like they're just phoning it in.
By comparison, most British TV shows are limited to 3, 4, 6, 8, or 10 episodes per season (aside from soaps/non-fiction programming). When you're working with fewer episodes and fewer writers, you can chart a course and make sure every episode contributes to the overall story. Shows like Sherwood and Line of Duty tell a story and then stop. There are no episodes that exist simply to fill a week in the schedule.
Granted, this is a big generalisation. American shows like Succession (HBO) and The Marvelous Mrs. Maisel (Amazon) and Wednesday (Netflix) are exceptions. Cable networks and streaming services often make shows more similar to British and European TV, in terms of the number of writers and episodes. On the other end of things, you'll even find some British TV shows with little or no ongoing story, making every episode something of a filler episode.
And of course, there are shows like Ted Lasso (Apple TV+), which is an American show made in the UK – with three planned seasons in which every episode contributes to the overall story (with the possible exception of that weird Coach Beard episode).
More Cerebral/Thoughtful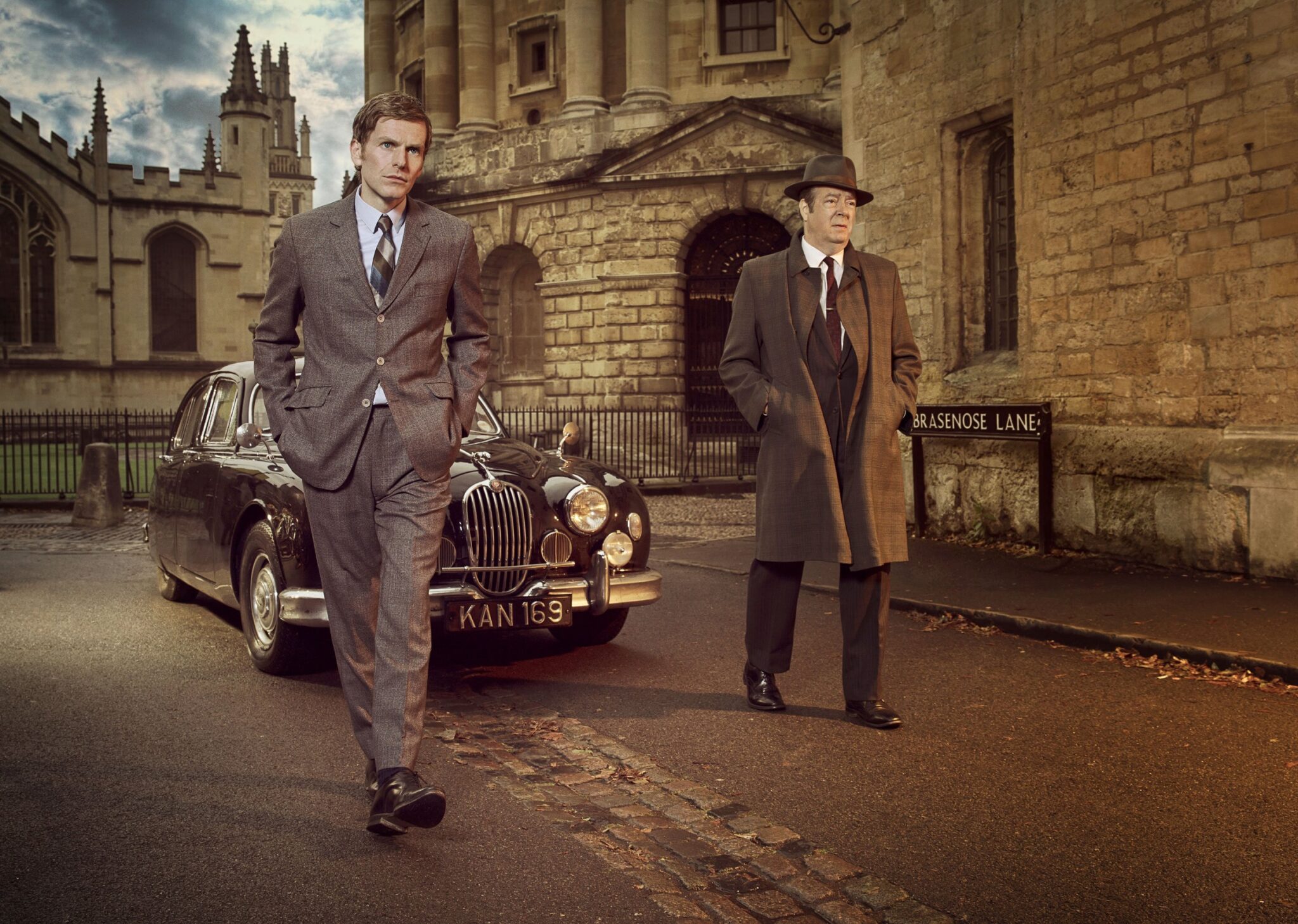 When someone tells me, "British TV is so much more intelligent!" my first thought is, "Have you ever seen Love Island? Geordie Shore? The Only Way is Essex?"
There's plenty of rubbish on both sides of the pond. That said, there's a little bit of truth here. If you're looking for shows that are quieter, slower, and more thoughtful, British TV does offer more of that.
I can't think of a recent American equivalent to shows like Endeavour or Foyle's War. I don't know of any American sitcoms where characters wax poetic about history and archaeology the way they do in Detectorists. Jeopardy doesn't hold a candle to the mental gymnastics of University Challenge or Only Connect. Even panel shows like QI, which may just seem like people joking around, showcase a stunning amount of knowledge and intellect. Comedy is deceptively difficult.
Better Actors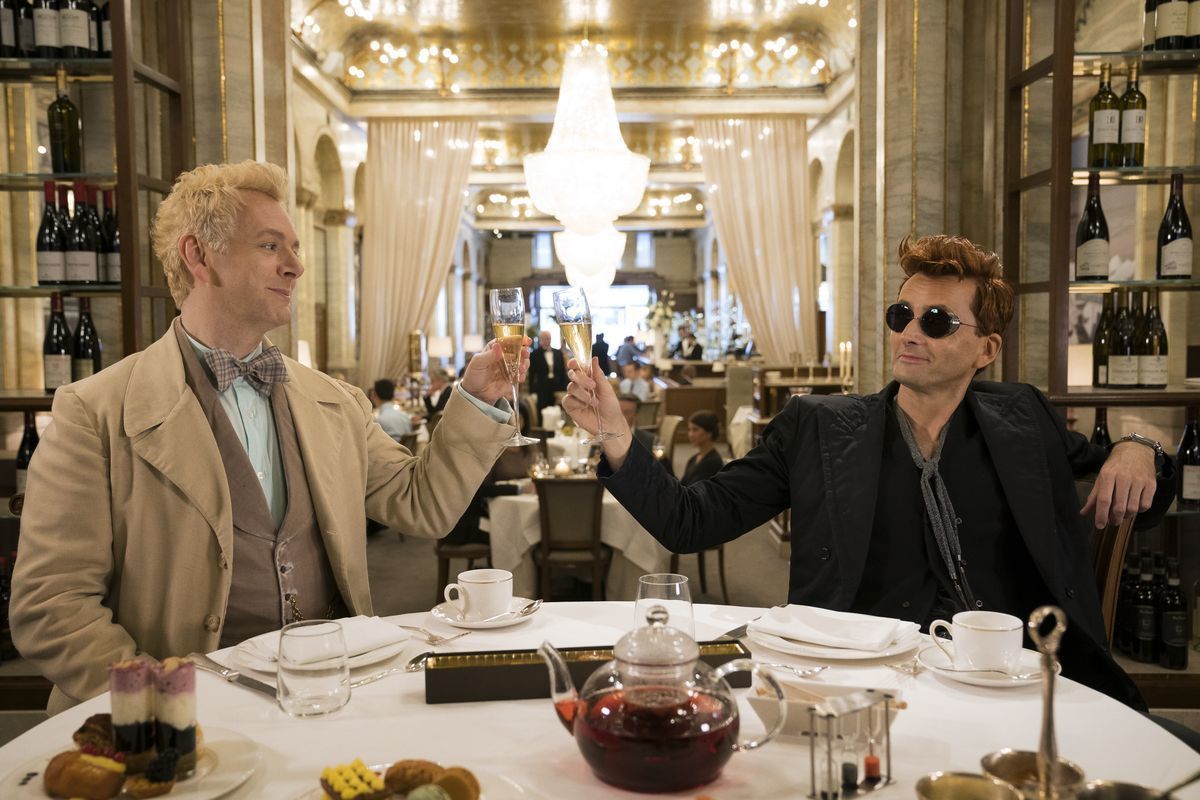 If you read a lot of actor bios from both the US and UK, you'll notice something pretty quickly. American actors often head to Hollywood to "get discovered". It's actually pretty rare to hear of an American actor going to drama school and then heading to Hollywood – especially women, for whom youth is a hot commodity. Very few American actors are formally trained as actors. Many (if not most) want to be stars more than they want to be actors. There's a LOT of money in success.
In the UK, things are different. Productions are spread out around the country, meaning that no matter where you live, you stand a decent chance of getting a small speaking role or a part as an extra. You don't have to get fit, get cosmetic surgery, whiten your teeth, and uproot yourself to move thousands of miles to one of the most expensive places in the country (as many Americans do to try their chances in Hollywood).
If you truly want to act, there are fewer barriers to doing it – but the wages and fame are much less than in Hollywood. What you get, as a result, is a set of people who, for the most part, really want to participate in the craft of acting.
Not surprisingly, formal acting training is extremely common among the actors we see in British TV shows and movies. You'll often see mention of RADA or other acting schools in actor bios. A great many have done (and continue to do) theatre work in between TV and film productions.
We chose a photo from Good Omens for this section, and that's mainly because the two lead actors offer great examples of the most common paths into British acting. Welsh actor Michael Sheen trained at London's Royal Academy of Dramatic Art before spending many years in the theatre and then transitioning to the screen.
Scottish actor David Tennant, on the other hand, watched Doctor Who and decided at the age of three that he would be an actor. He called himself "absurdly single-minded" in his pursuit, auditioning and attending weekend acting classes as a teenager. He got his start taking on small roles in things like anti-smoking PSAs, Scottish TV shows, and plays at the Dundee Repertory Theatre. In the 1990s, he often performed with the Royal Shakespeare Company.
Perhaps even more importantly, there's another upside to those low wages and short TV seasons, at least in terms of quality. If you're working on a show with only 6 episodes and the pay for those 6 episodes is not great, that means you either need to be independently wealthy…or you need to hustle.
British actors often appear in two or more shows in a single year, and they might do films or voice or stage work in between. Over the course of a career, that much role rotation means they get a lot more experience being different people – and acting, like anything else, is a skill that improves with practice.
Though we would never suggest there are no talented American actors, it's easy to see why British actors often have an edge when it comes to improving their craft.
RELATED: How Much Do British Actors Earn?
British Comedy Is Different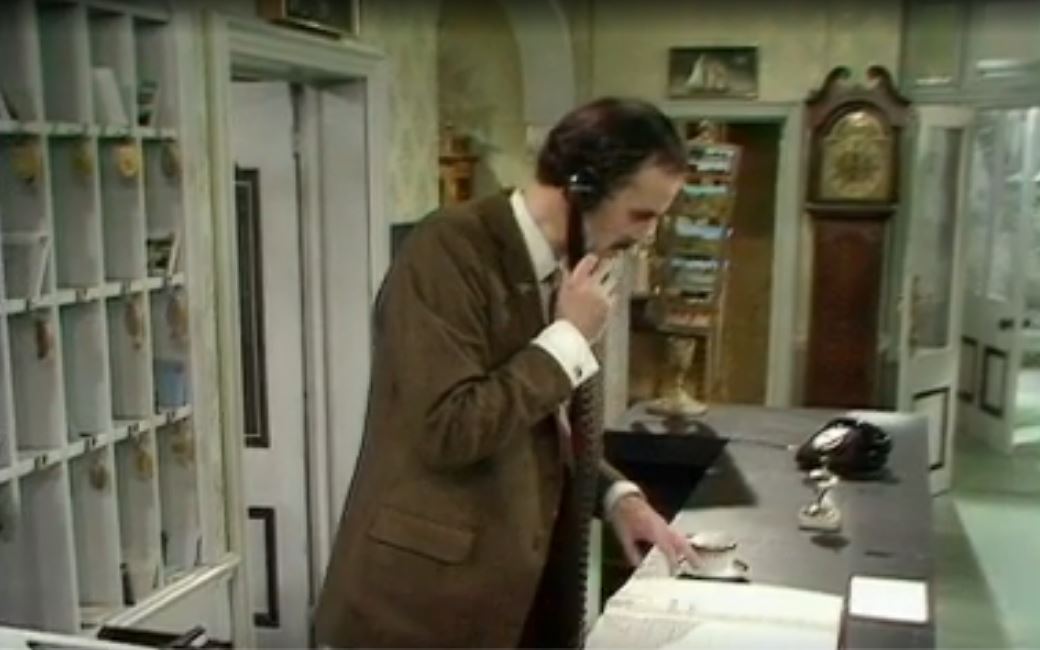 Some British comedy translates well to American audiences – but a lot of it just doesn't. It's true that SOME Americans get British humour, but on the whole, it leaves a lot of Americans scratching their heads.
Comedy is one of those things where there's a lot of cultural baggage attached. People everywhere can appreciate the drama of falling in love or losing a child – but those little things that are hysterically awkward to a Brit may not be at all funny to someone from a more direct culture. Issues of social class aren't as amusing when you come from a culture that puts less emphasis on things like hierarchy and nobility.
Fawlty Towers is one of the greatest British comedies of all time, but many Americans find it painfully un-funny (we disagree, but then we would, owning a site called BritishTV.com). There have been multiple attempts to adapt it for American audiences, but all have failed miserably.
Better Writers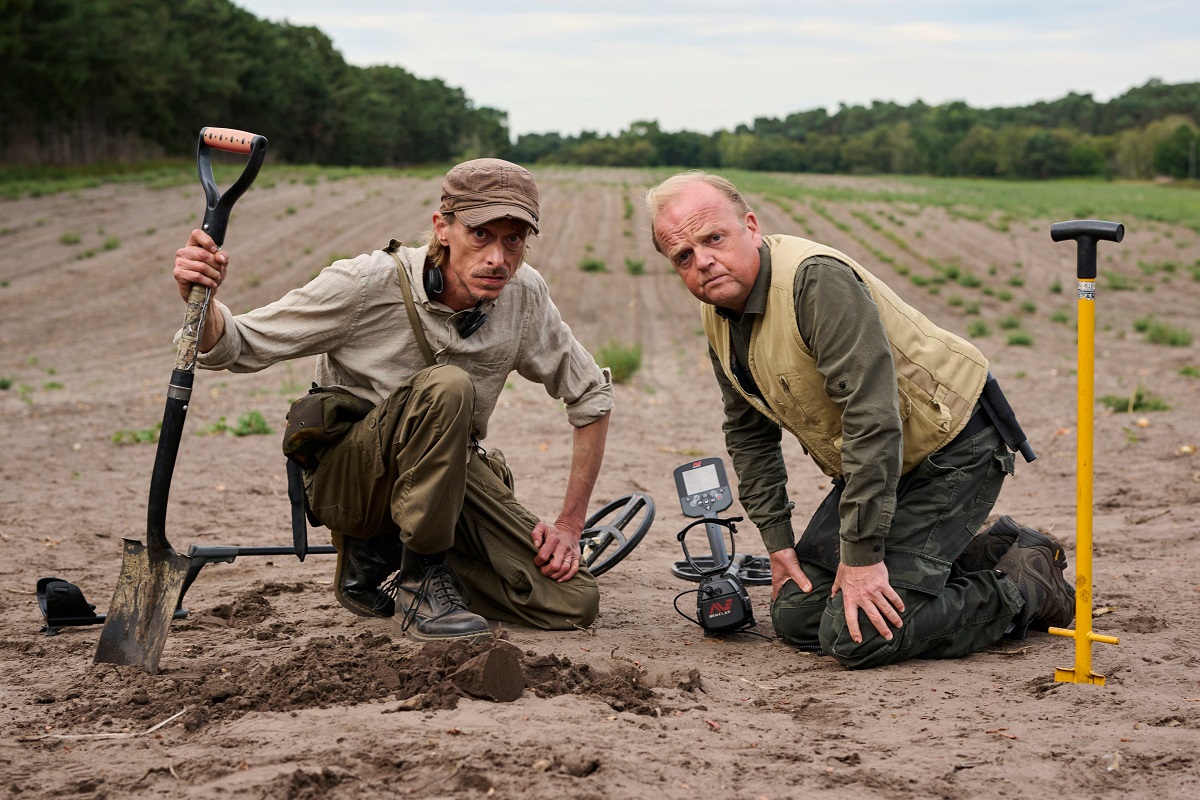 Many Americans cite "better writers" as part of why they prefer British TV. While initially inclined to agree, I don't think that's really the whole story. It would be absurd to say a country with roughly 5x the population of the UK couldn't find equally talented writers within its borders.
I think there are a few key differences going on behind this feeling that British writers might be better:
Not every British TV show crosses the pond, and the ones that do often skew towards the higher-quality end of the spectrum. These days, the US gets more British TV shows than ever before, but it's still not 100% of what gets made.
In the US, most shows have traditionally had 20-24 episode seasons, and that makes them expensive. British shows typically have far fewer episodes (with a few exceptions, like soaps). More expense means producers are willing to take less risk. When producers are willing and able to take chances on unusual writers and premises, some of them turn out to be amazing – like Detectorists, a deliciously slow-paced comedy about a group of metal detectorists. Imagine proposing something like that to a group of slick Hollywood types…
The geography and economics of British TV are different. In the US, virtually all TV production is tied to companies based in Southern California. If you want a career as a TV writer, you need to live there. LA is remarkably expensive, especially while you're young. Not many people can afford to move there and possibly be without work for as long as it takes to build a career. It doesn't make for a diverse range of people and experiences. In the UK, London may be a hub of TV activity, but it's a small country (most people are within 1-5 hours of London by train) and shows are made all over the place. Because the British TV industry pays a LOT less than the American one, there's also less competition – and on top of it, the BBC has some wonderful programmes for teaching and incubating new TV writers. All those factors make it easier for a diverse array of writers to build careers.
The US uses more writer's rooms. In the UK, it's not uncommon for a show to have just ONE writer. Roy Clarke wrote every episode of Keeping Up Appearances and Last of the Summer Wine. Russell Lewis had the creative freedom to create an arc for 9 seasons of Endeavour, then carry it out. There are exceptions on both sides of the pond, but it's definitely more common for American shows to be written by a committee of writers instead of a single person. When things are done that way, it has a tendency to round off all the quirky edges.
More Quality Non-Fiction Programming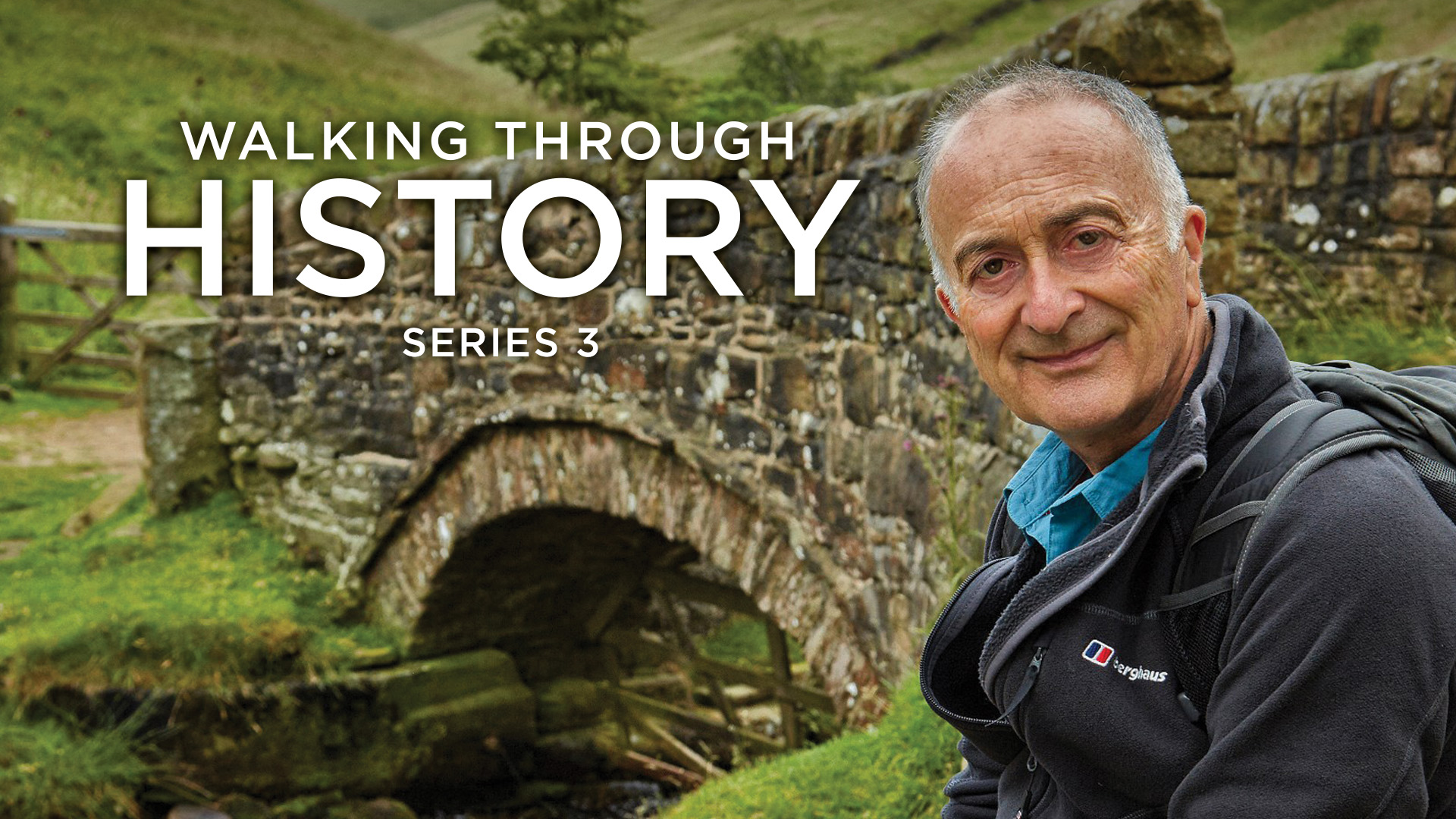 In the US, it can be hard to find good, straightforward non-fiction programming. There's an enormous amount of formulaic reality TV – home makeover shows, cooking shows, dating shows, competition shows, and so on – but if you're into history and nature and gardening, you may struggle to find what you want to watch. That's not to say there are NO American shows about those things, just that they're fewer in number compared to the size and population of the country.
British TV offers a wide variety of documentary and lifestyle programming, including many shows that feature prominent actors, like Sir Tony Robinson's Walking Through History, Adrian Dunbar's Coastal Ireland, or John Nettles' Shakespeare: The Legacy. A few others you might enjoy, if this is your sort of thing:
You can shop for characterful country homes with Escape to the Country, unearth relics with Time Team, explore Scotland with Paul Murton's Grand Tours of Scotland's Lochs, or learn enjoy Great Canal Journeys with Prunella Scales and Timothy West.
A Few Final Words…
Whether you prefer British TV or American, technology means the world is getting smaller and that means much more cross-pollination. Many American TV productions are now filmed in the UK with British actors and production teams. Many American TV shows (like Succession, mentioned above) feature prominent British actors. In many cases, it's hard to know exactly how to classify a show, given the teamwork between countries.
There are American TV shows that take after British shows, British shows that take after American shows, and plenty of good content on both sides of the pond. Though we prefer British TV on the whole, we'd encourage everyone to keep an open mind when looking for new shows. You never know when something's going to surprise you.