British TV Shows Filmed or Set in Bristol, England + Where to Watch
In some cases, we earn commissions from affiliate links in our posts.
Last Updated on October 10, 2022 by Stefanie Hutson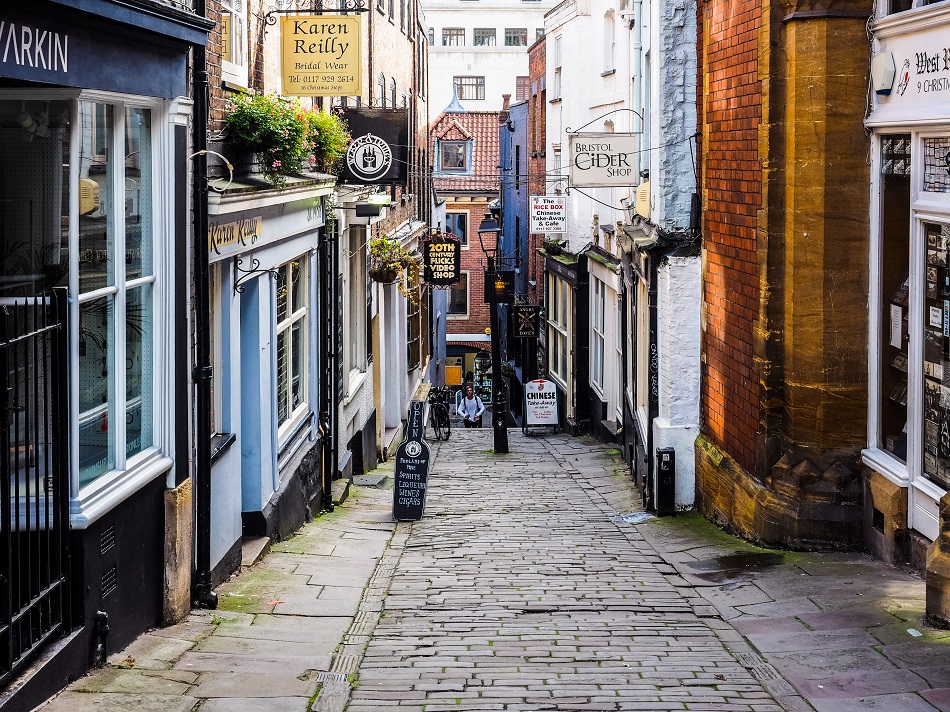 While cities like London and Manchester are understandably well-known locations for British TV shows, the city of Bristol has a remarkably active film scene for its comparatively small size. In addition to being the home of western England's largest film studio (Bottle Yard Studios), Bristol also has a dedicated film office. For decades, the city has been both the setting and the filming location for numerous TV programs.
You could probably fill a book talking about all the productions that were tied to Bristol in some way, but instead of listing every show that ever had a single frame shot in Bristol, we've chosen to highlight productions where Bristol played a significant role.
British TV Shows Filmed or Set in Bristol, England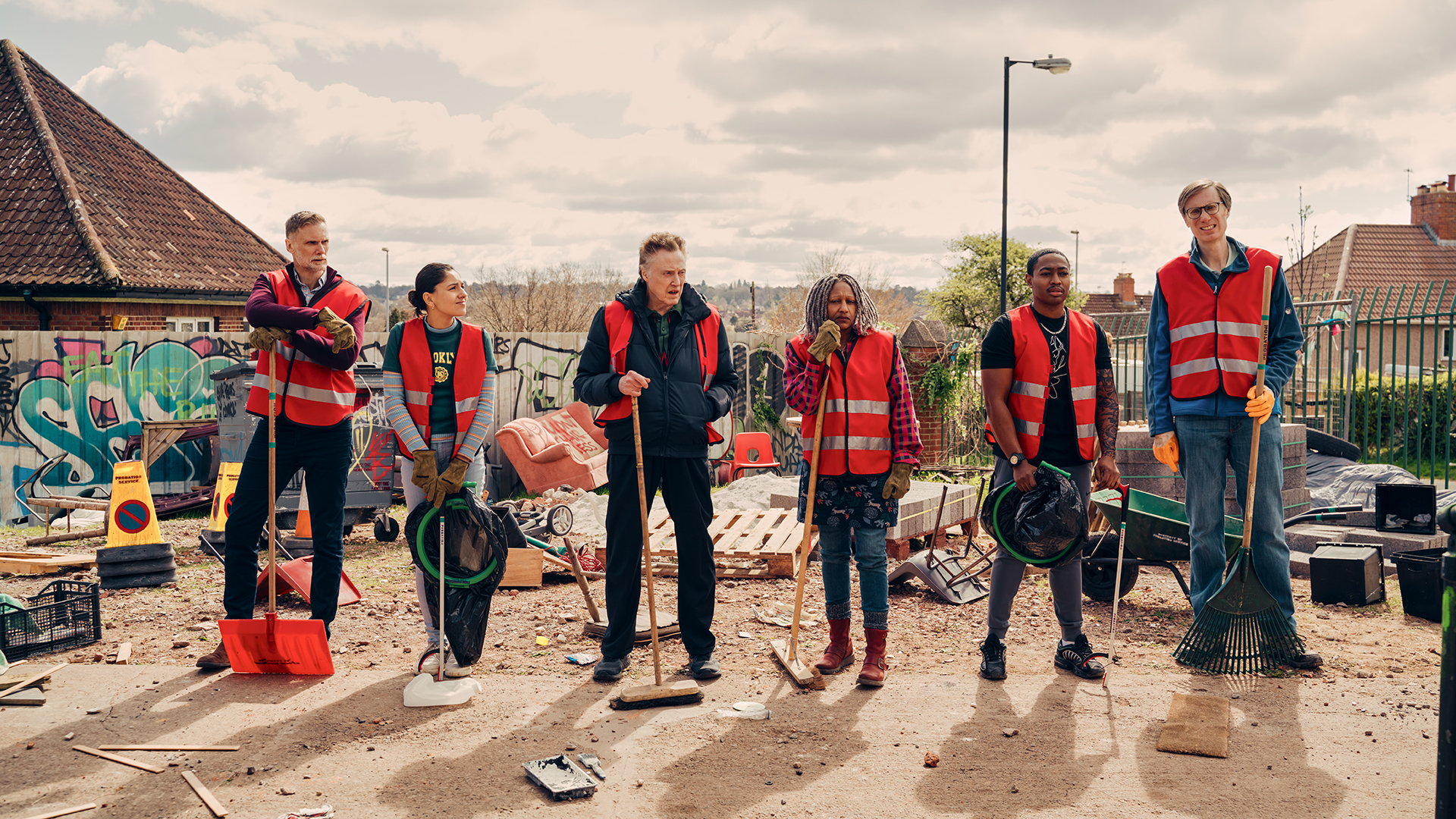 The Outlaws – 2021 – This BBC/Amazon dramedy was written by Stephen Merchant, and Christopher Walken is among the stars of its ensemble cast. Filming was halted early on due to COVID, and when that happened, the BBC asked Merchant to write a second series – allowing him to work on both while waiting for filming to resume.
The series follows seven strangers forced together to complete a community payback sentence in Bristol. Walken appears as Frank, a dodgy character trying to reconnect with his family. In addition to writing, Merchant will also play Greg, a lawyer dealing with a divorce and bullying issues.
Some of the series was filmed on sets (which they were able to justify building since the series was commissioned for two seasons right away), but the cast and crew have been spotted filming at College Green and Clifton Village.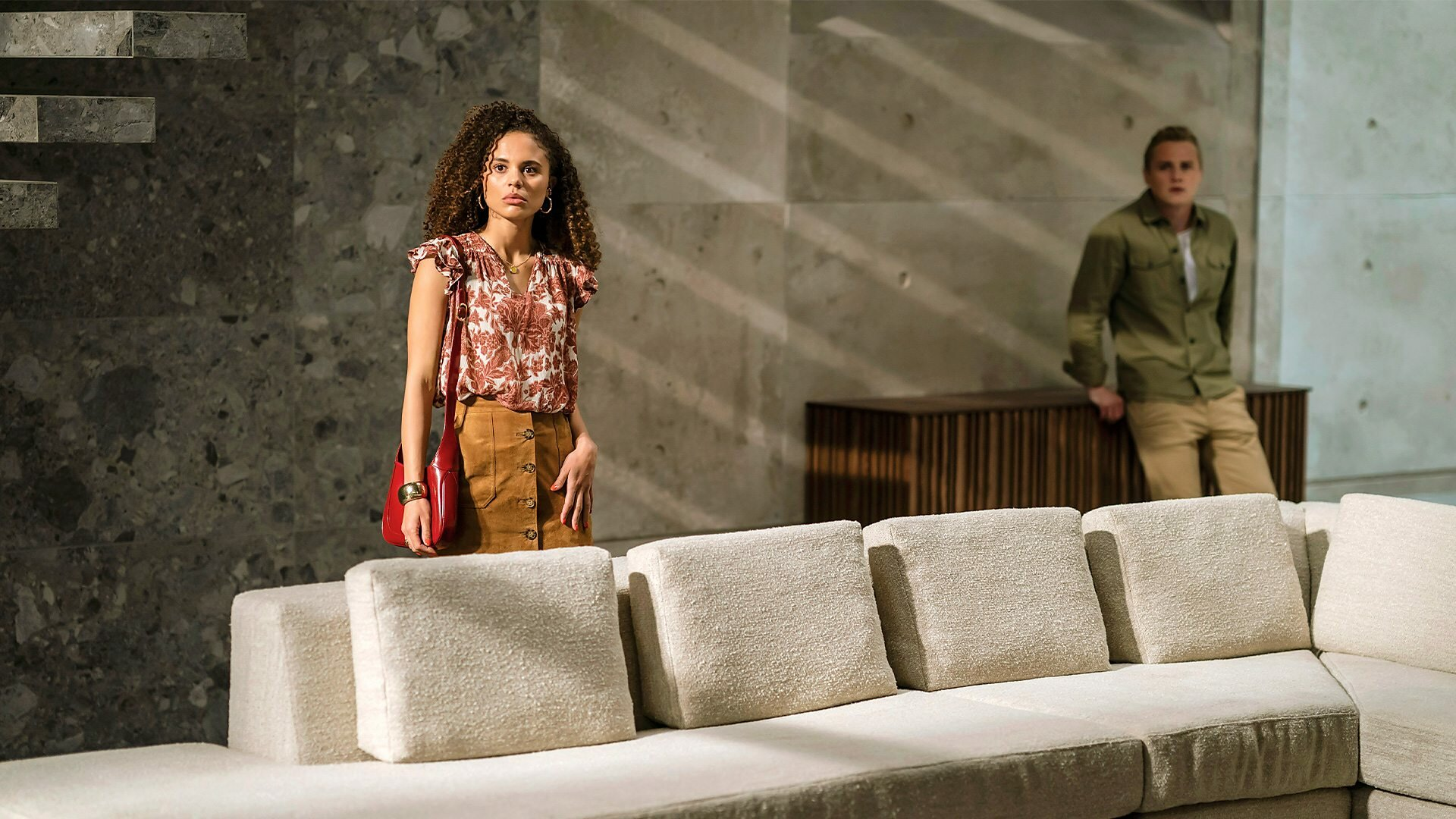 The Girl Before – 2021 – This upcoming four-part psychological thriller is set largely in the Bristol neighbourhood of Redland, and it follows a woman who moves into a minimalist house designed by an eccentric architect. While the house is beautiful, there's a catch. The occupants must follow a very specific set of rules.
In the UK, this one aired on BBC One, and you can see if on iPlayer. In the US, you'll need HBO Max.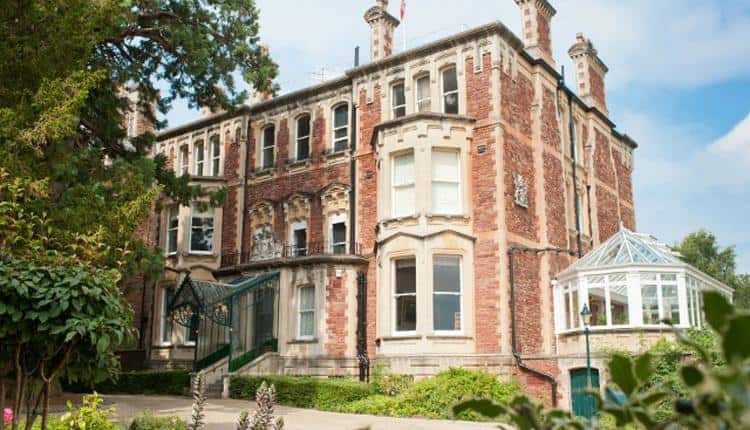 Crazyhead – 2016 – Two twentysomethings navigate adult life while also killing demons. Streaming
The Young Ones – 1982 to 1984 – In this highly unusual show, a group of college students get into strange predicaments during the early 1980s – Thatcher-era England. S1-2 Streaming | Complete Series DVD
The Lost Honour of Christopher Jeffries – 2014 – This miniseries is a dramatised version of what happened when retired schoolteacher and landlord Christopher Jeffries was briefly accused of having involvement in the murder of one of his tenants. He was exonerated, but harassed even afterwards due to his personal eccentricities. Streaming
Frankie – 2013 – Eve Myles (Keeping Faith) stars as the head nurse of a traveling nursing team. Streaming | Complete Series DVD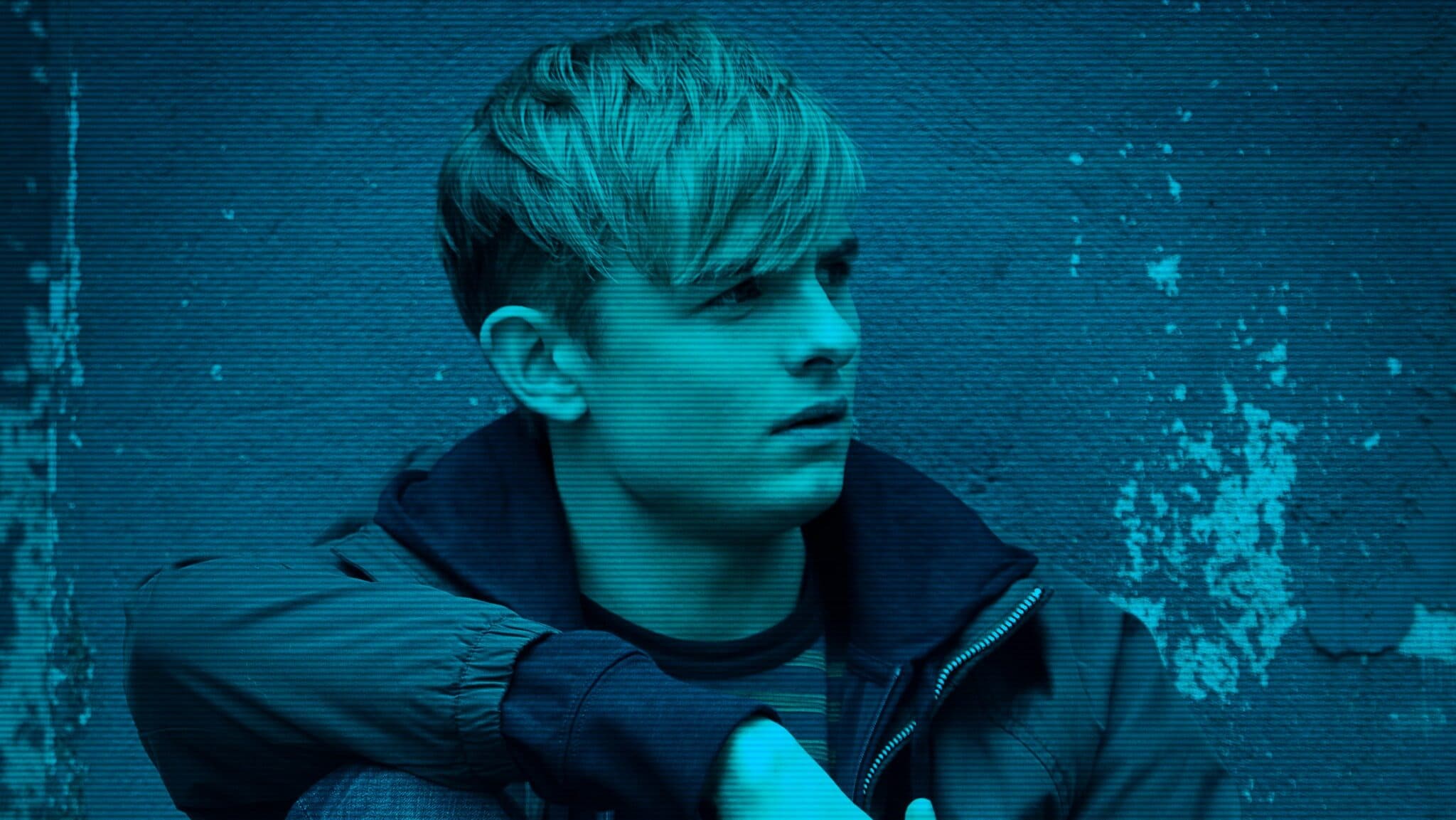 Alex Rider – 2020 to present – Based on the young adult novels of Anthony Horowitz (Foyle's War), this teenage spy drama has filmed at a variety of locations around Bristol, including Goldney Hall and Berkeley Square. Streaming
Aquila – 1997 to 1998 – In this young adult series, two boys find the remains of a Roman centurion, accompanied by a magical pod-like flying machine. Complete Series DVD
The House of Eliott – 1991 to 1994 – Two uneducated sisters find themselves in a bit of a pickle after their father dies and leaves them with nothing but debt. Their passion for dressmaking helps propel them forward. Streaming | Complete Series DVD
Shoestring – 1979 to 1980 – This light-hearted late-70s series features Trevor Eve (Waking the Dead) as Eddie Shoestring as a radio phone-in detective. Complete Series DVD
Being Human – 2008 to 2013 – A werewolf, vampire, and ghost live as roommates in modern day England. S1-5 Streaming
Softly Softly – 1966 to 1969 – This Z Cars spinoff was a crime drama about a West Country police force solving crime throughout the general area. Series 1 DVD | Series 2 DVD
Tess of the D'Urbervilles – 2008 – In this miniseries based on the Thomas Hardy work, Tess Durbeyfield is a poor country girl with connections to nobility. Streaming
The Casual Vacancy – 2015 – After a member of the local parish council dies, townspeople fight for the position. This miniseries is based on the novel by JK Rowling. Streaming on HBO Max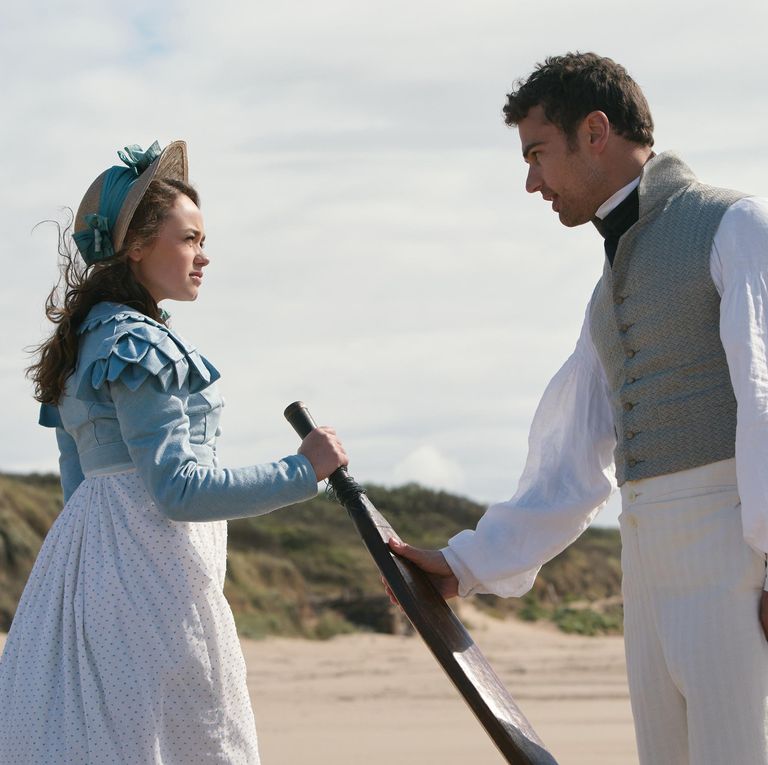 Sanditon – 2019 to present – Much of Sanditon was filmed on a set at Bristol's Bottle Yard Studios, but they also filmed on location at the nearby Dyrham Park house, as well as many of the dunes and beaches around Bristol and Somerset. Streaming
Blott on the Landscape – 1985 – David Suchet stars in this miniseries about an MP who attempts to get a motorway built through his wife's ancestral home. Complete Series DVD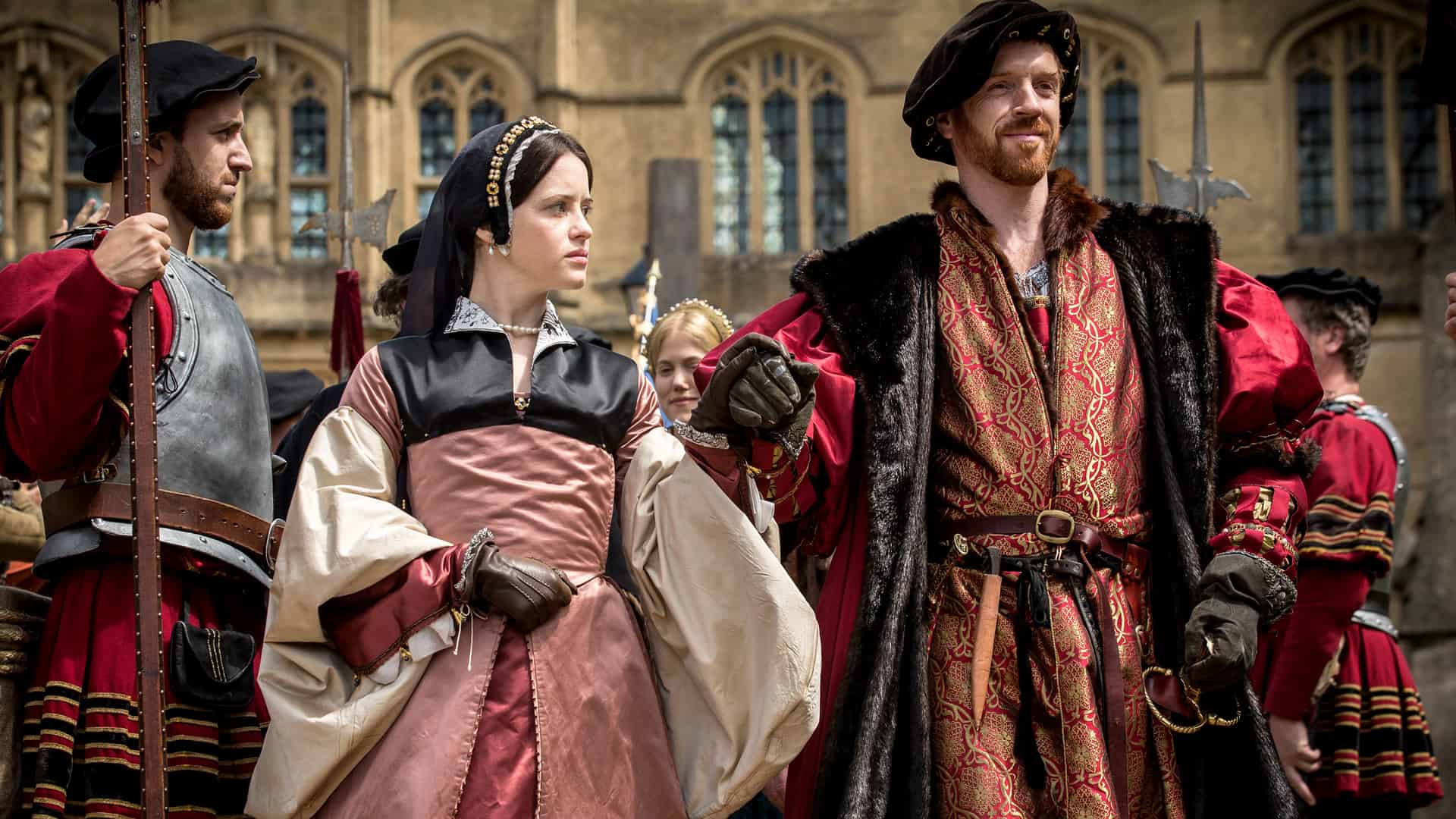 Wolf Hall – 2015 – This period miniseries follows the events after the downfall of Cardinal Wolsey when his secretary, Thomas Cromwell, gets close to the king. Streaming | Book
Ill Behaviour – 2017 – After a Hodgkin's lymphoma diagnosis, a man decides to seek natural treatment instead of chemotherapy. His friends are not pleased. (Drama / Comedy) S1 Streaming | Season 1 DVD
The Sparticle Mystery – 2011 to 2015 – When all the adults on earth vanish, there's no one left over the age of 15. Series 1 & 2 DVD
The Changes – 1975 – After an apocalyptic event, everyone in England has reverted back to a pre-Industrial Revolution lifestyle. When one woman tries to figure out why, she is persecuted. Complete Series DVD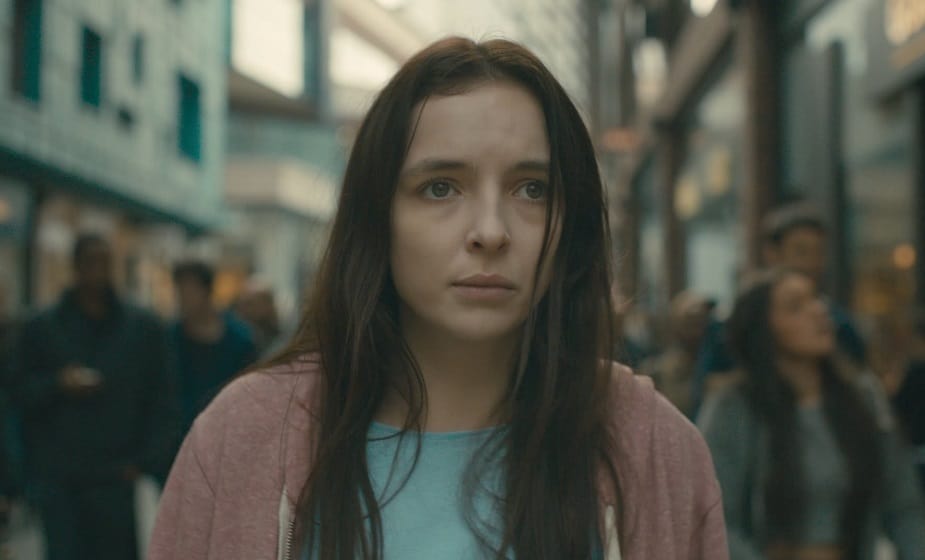 Thirteen – 2016 – After 13 years of being held captive, Ivy Moxam steps out onto the street. Streaming
Casualty – 1986 to present – Casualty centers around the lives of those who work at Holby City Hospital. Streaming
Afterlife – Before The Walking Dead, Andrew Lincoln starred alongside Lesley Sharp (Scott & Bailey, Paranoid) in this British series about a university lecturer who is skeptical about the paranormal until he meets a medium who changes his mind. DVD on Amazon | Streaming
Mistresses – 2008 – Mistresses explores the friendships and love lives of four women in Bristol. Series 1 DVD | Series 2 DVD | Series 3 DVD
Without Motive – 2000 to present – A detective attempts to solve a series of murders that seemingly lack motive. The series is set in Bristol, but for the most part, the actors don't seem to have adjusted their accents accordingly. S1-2 Streaming (Complete)
Kiri – 2018 – This 2018 miniseries features Sarah Lancashire (Happy Valley, Last Tango in Halifax) as a social worker overseeing the case of Kiri, a young black girl who's abducted just before her adoption by a white family. Complete Series DVD | Streaming on Hulu
Inside Men – 2012 – This four-part miniseries follows an armed robbery at a secure counting house in Bristol. Streaming
The Silence – 2010 – When a young deaf girl witnesses a murder, her testimony helps her uncle, DCI Jim Edwards, to discover a web of police corruption. Though this series is set in Bristol, it was filmed in Dublin. Complete Series DVD | Streaming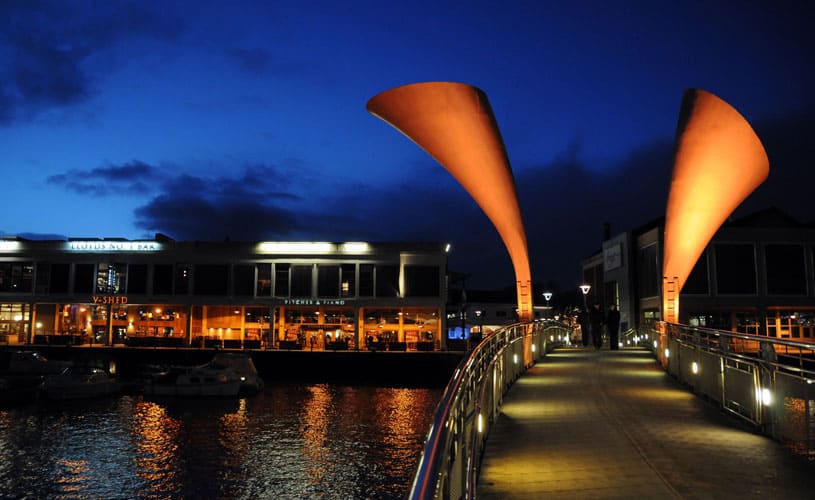 Skins – 2007 to 2013 – This hit drama series explores the lives on teenagers in Bristol as they deal with serious issues like mental illness, sexuality, and severely screwed up families. Series 1 DVD | Complete Series DVD | Streaming purchase
The Clifton House Mystery – 1978 – When a family moves into an old home in Bristol, they discover a secret room with a skeleton. Peter Sallis (Wallace & Gromit, Last of the Summer Wine) appears as a ghost hunter hired to get rid of the spirits in this fun 1970s TV miniseries. DVD on Amazon | DVD on Amazon UK
Shadow of the Noose – 1989 – This late 80s miniseries focuses on the work of Edward Marshall Hall, a prominent Victorian barrister. Complete Series DVD
Bonekickers – 2008 – Hugh Bonneville (Downton Abbey) stars in this series about a team that handles high-profile antiquities finds. Streaming
Teachers – 2001 to 2004 – This early 2000s series focuses on the exploits of teachers both in and out of the classroom. It focused heavily on Andrew Lincoln (The Walking Dead) early on, but later developed into a well-rounded ensemble dramedy. Complete Series DVD | Stream it on Tubi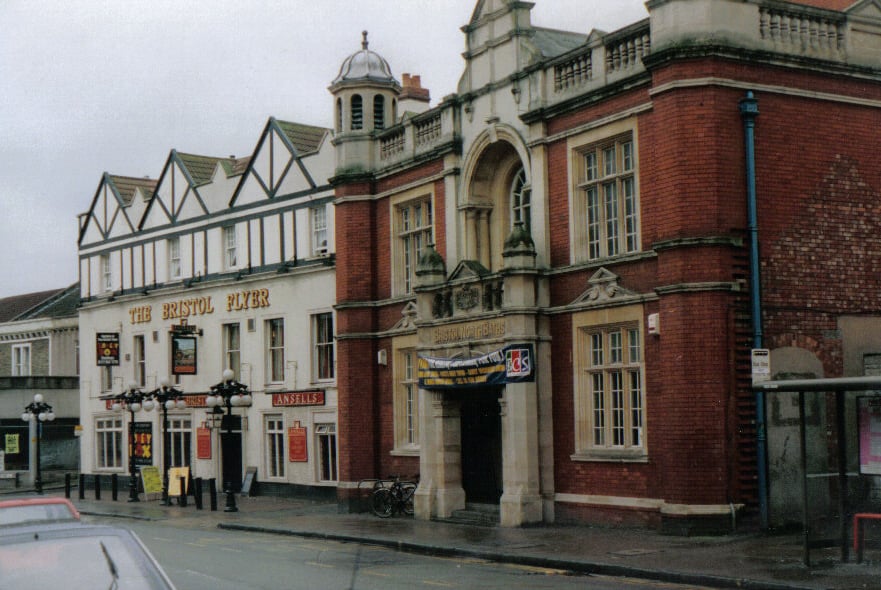 Only Fools and Horses – 1981 to 2003 – Though set in Peckham (Southeast London), this show about a couple of dodgy guys always out for the big score was actually filmed in West London and Bristol. Today, you can even take a tour of the show's most famous Bristol locations. S1-9 Streaming
What's Your Favorite Bristol-Based Series?
Have you seen any of the shows above? What's your favorite Bristol-based series? Did you find anything new to watch? Let us know in the comments!