British Windmill Homes for Living Out Your Wildest Jonathan Creek Fantasies
In some cases, we earn commissions from affiliate links in our posts.
Last Updated on April 4, 2017 by Stefanie Hutson
If you've ever watched Jonathan Creek, you've probably entertained at least one or two fantasies about living a solitary, quirky existence in a rural windmill. I know I certainly have. That's what drove me to do a quick search to see if any such properties were currently on the market. I'm not quite ready to make the move over there just yet, but it never hurts to explore your options.
I was pleased to find not just one but five different windmill properties currently on the market in the United Kingdom (and there may very well be a few I missed). Rather than go on about it all day, let's take a look.
Converted Windmill #1: £350,000 in Holywell, Flintshire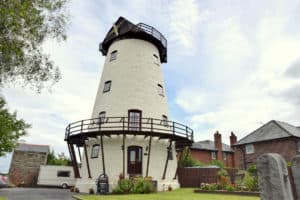 Windmill #1 is a Grade II listed building, which means it has some historical significance (and also that it's subject to more rules than a normal house if you wish to modify it). It has 3 bedrooms and 2 bathrooms spread out over 5 floors – and some incredible views from the top. It's not exactly rural and secluded, but there's no denying it's got character!
For those not too familiar with UK geography, Holywell is actually in Wales (as opposed to England, like Mr. Creek), but it's not too far from Chester or Liverpool on the west side of England. Manchester isn't far off, either. Interested in seeing more? Check out the full listing on Zoopla.co.uk.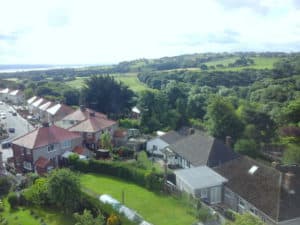 Converted Windmill #2: £485,000 in Matlock Road, Ashover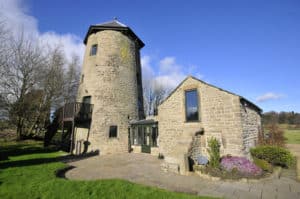 For a slightly more upscale windmill conversion (along with proximity to the lovely Peak District), you might want to consider this converted windmill in Ashover. Again, this is a Grade II listed home dating back to the early 1800s, but this one comes with roughly 2 acres of land and a top floor master to really take advantage of the views.
If you check out the full Zoopla listing for this one, you'll see it has a really neat virtual tour that lets you walk through the home. Given the unique layout, I'd highly recommend it. You'll see very quickly that this is not the place to live if you value perfectly rectangular rooms.
Converted Windmill #3: £500,000 in Hammerwich, Burntwood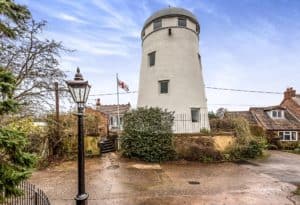 This three bedroom windmill is relatively small at just 1037 square feet over four floors. However, what it lacks in space, it makes up for in views and general quirkiness. The floors get smaller as you go up, and the top floor has been turned into a dedicated viewing lounge. I'm not sure what the light pollution is like in that part of the country, but it seems a great place for a telescope.
As with most converted windmills, this is a Grade II listed property, and it's within easy commuting distance of Birmingham.  The home also comes with a detached garage and guest suite, which is nice since 1037 square feet doesn't leave you much room for guests if you have a family. You can view the full listing here at Zoopla.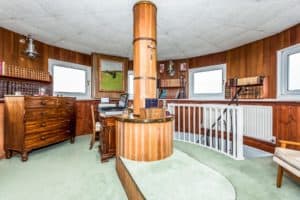 Converted (Tower)mill #4: £649,995 in Telford, Shropshire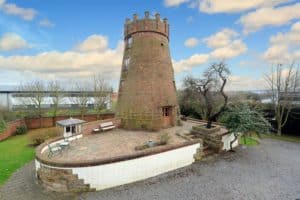 The most luxurious mill conversion I found was this 5 bedroom 3 bath home in Shropshire. Although it's also a Grade II listed landmark, it's a bit more modernized than some of the others (though it retains many original features like the dark beams). It includes 5 levels and a fully modern kitchen, along with incredible 360-degree views of the surrounding Shropshire countryside.
This property is also located toward the western portion of England, again not too far from Birmingham. It includes a self-contained annexe that would be great for visitors or use as a holiday let, though it's not like most people would need it for visitors if they already have 5 bedrooms in the mill. This may be my personal favorite of the group, given that I always appreciate the mix of historic features with modern conveniences. I also love the mossy look of the stone outside.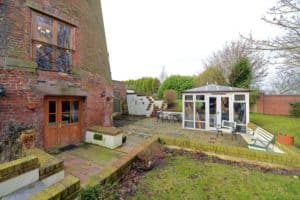 Converted Windmill #5: £280,000 in Pentrefelin, Amlwch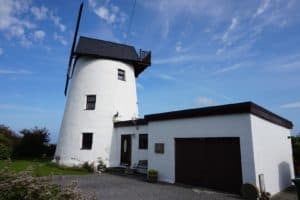 In case the name doesn't give it away (that string of consonants in Amlwch pretty well screams WELSH), this is another converted mill in Wales. This one is in Amlwch, the most northerly town in Wales, a gorgeous coastal city with dramatic cliffs instead of actual beach. Click here to get a look at this stunning little town.
At £280,000, this windmill is by far the most budget-friendly option, and it's perfect for someone craving peace, quiet, and the sea. The primary living spaces are less integrated with the rounded part of the windmill (nearly all important rooms seem to be on the ground floor in the rectangular portion of the home), but it would be great for someone who love the windmill look but still craves some squareness. It's a Grade II listed property, and the second floor lounge (that's third floor to most Americans) offers great town and sea views. Click here to view the full listing on Zoopla.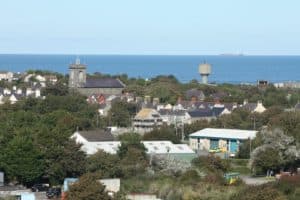 Although these cookies are probably the only windmills in my near future, it's still fun to pretend – right? Which one would you pick?