Where to Watch Thriller – A British Suspense Classic
In some cases, we earn commissions from affiliate links in our posts.
Last Updated on October 11, 2019 by Stefanie Hutson
If you're in the mood for something a bit different, consider Thriller – a classic British mystery and suspense program.
Each episode is a separate story with its own cast. The stories are, as you probably guessed, thrillers of some variety. They range from tales of the supernatural, to murder mysteries and psychological horror. No two are alike. Thriller loves to hook the viewer with a baffling situation, and keep them guessing until a dramatic twist ending.
The Man Behind Thriller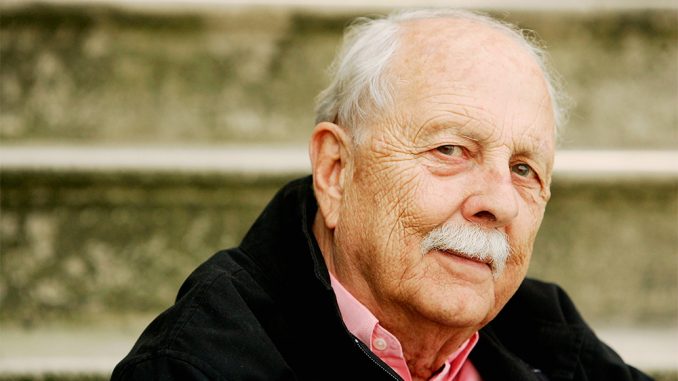 Thriller was created by created by Brian Clemens, an accomplished screenwriter who is best known for his work on The Avengers and The Professionals. Clemens, a huge fan of Alfred Hitchcock's work, realized there was nothing similar on British television. In 1972 he set out to fill that void, with the first episode of Thriller premiering on April 14th 1973 and continuing through 1976 for a total of 43 episodes.
The stories are set in various locations, from British countryside manors to cities and office buildings. Although the settings would normally seem peaceful, they're often a cause of tension in the episode. Charming countryside houses become a prison of isolation when no neighbors are around to help. A normal seeming office building is made terrifying when a killer is chasing you.
Most episodes feature an American guest star who plays the character in danger. Notable American actors that make appearances:
Donna Mills
Gary Collins
Bradford Dillman
Clemens was heavily involved in casting and Thriller featured some of the most well-known faces of British television including:
Helen Mirren
Hayley Mills
Jenny Agutter
Richard Vernon
Robert Powell
Judy Geeson
Notable Thriller Episodes
A Coffin for the Bride – A young Helen Mirren unknowingly becomes involved with serial killer who marries rich older women and murders them for their money.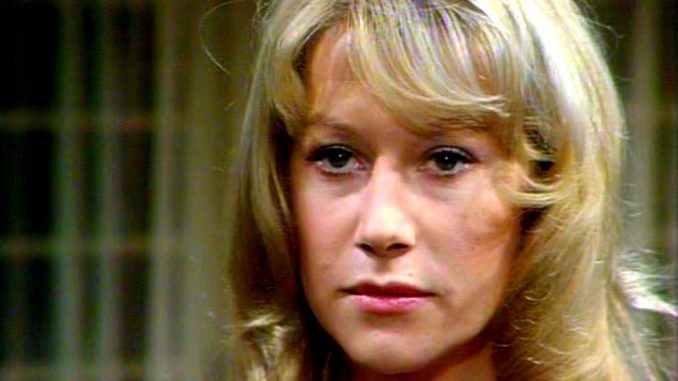 In Possession, a couple fulfills their lifelong ambition of moving into a beautiful country house. Things don't go as planned when the body of a woman who once owned the house is found buried in the cellar, and the wife is convinced her spirit is taking over the mind of her husband.
Come Out Come Out, Wherever You Are – an American tourist Cathy More wakes up in an English country hotel only to find her traveling companion cousin Jane has vanished. The hotel owners insist she was the only one to check in the night before, but mysterious glances between other guests suggests something more sinister may be in play. When a detective arrives on the scene, potential explanations and suspects start appearing, including Cathy herself.
What is Thriller Like?
Thriller is a unique show. While the story lines themselves sound serious, and sometimes scary, Thriller is best enjoyed if you watch it with the intent of being entertained rather than terrified. The effects are a bit dated, some of the acting is overly dramatic, and it can be a bit campy at times. However, these elements are all part of the unique charm and entertainment Thriller offers.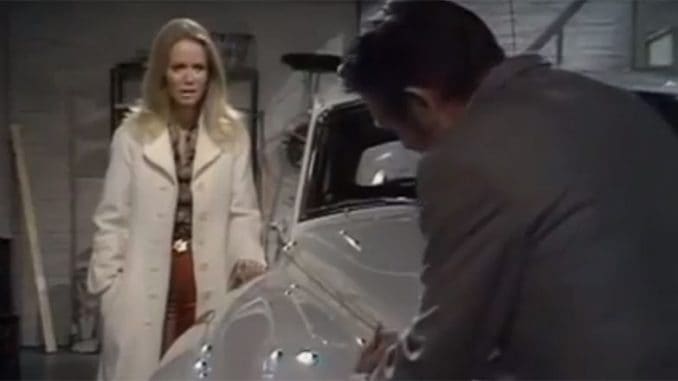 There is some violence in the show, but it's often implied rather than directly shown. There are no gory or gruesome scenes, and rarely do you even see blood. Most fans of British television appreciate the lack of graphic, over the top violence seen in many American shows. Even the more modern British series choose plot over gore.
Instead of shocking the audience with violence, Thriller focuses on tension and and unique storytelling. No two episodes are alike, keeping the viewers in the dark about what may happen and avoiding dull or obvious plots. You never known how an episode will end, making each episode enjoyable.
Where to Watch Thriller
If you're looking to watch Thriller, you've got a few options.
Save it to Pinterest!