Where are the Older Ladies, John Landgraf?
In some cases, we earn commissions from affiliate links in our posts.
Last Updated on August 27, 2020 by Stefanie Hutson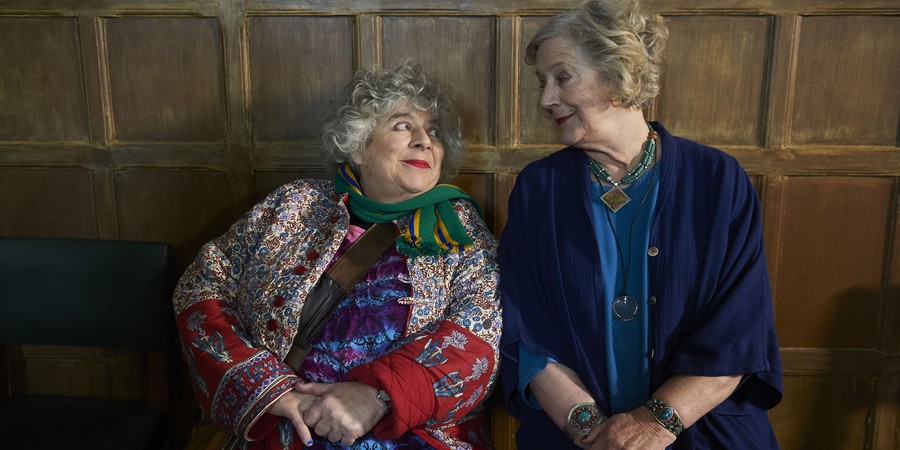 The Edinburgh TV Festival has been going on this week, and while it's tough to catch all the sessions live from California (most of them occur in the middle of the night here), I've been tuning in every morning to see what I can while waiting on the recordings.
This morning as I was eating breakfast and tuning in, I heard a short chat in between sessions – two women talking about the representation of older adults on screen. They mentioned that older women make up 30% of TV watchers, yet have only around 7% representation in programming.
I nearly choked on my breakfast sandwich. Running a British TV site for a largely North American audience, our readers are almost exclusively older women. You can take a look at the demographics for our Facebook group below: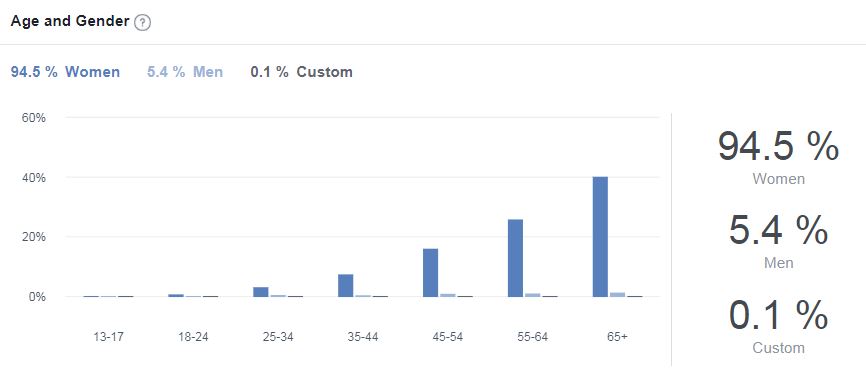 Time and time again, there's a discussion that arises: "Why do you watch British TV?"
And do you know what the #1 answer is? Because they tell the stories of older people and people who don't look like models.**
Though British TV may not represent older adults at the rate it should, it's still light years ahead of American TV in that regard.
**If you're wondering about the other reasons, we also hear escapism, scenery, better mysteries, more intelligent programming, and more period dramas as big reasons for watching British TV.
John Landgraf's Talk On Diversity Efforts at FX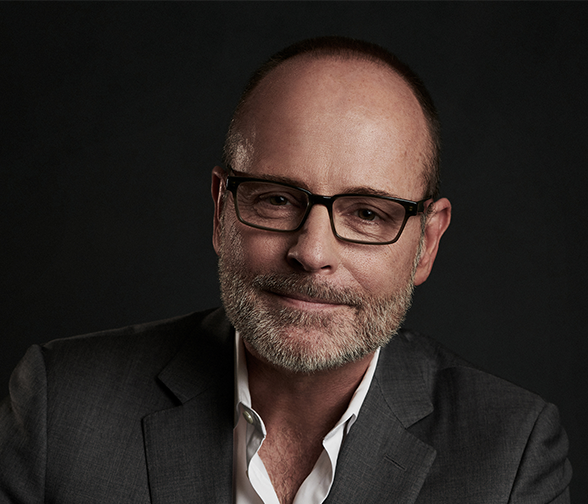 Immediately after that mini-segment, John Landgraf came on to talk about diversity efforts at FX Network. He's the Chairman of FX Network and FX Productions, and he's overseen some incredible shifts in diversity in his tenure there. All of that is incredibly commendable – it's great to see someone stepping up to showcase the talents and stories of women and minorities.
Still, as he was talking, I grew increasingly frustrated at one particular missing category: age representation.
Very, very few American shows feature a protagonist over the age of 50, much less 60 or 70. It's estimated that roughly 17% of the American population is 65+, and that number is only going to increase as the population ages and average children per family declines.
Beyond percentage of the population, data suggests that older people watch a LOT more television than younger folks. The graphic below shows average daily TV consumption by age in the US. In the UK, total TV consumption is generally a bit lower, but the age-based trend holds up.
So we have a group that makes up a significant portion of the population AND watches a lot of television, but they're largely absent from our screens.
Where are their stories?
Occasionally, you'll get someone who says, "But what about Golden Girls? Or Murder, She Wrote?"
Those are great shows, of course, but they're also 30+ years old. It would be like hearing a black person complaining about representation in television and pointing out The Cosby Show and A Different World. Luckily, we've come a long way in terms of racial representation, and it's relatively easy to point out shows with black, Latinx, and Asian stars (though it's still far from perfect). It's not so easy to think of many American shows about older characters.
That's not to say American TV is entirely devoid of older people, but shows where they take center stage are few and far between – certainly nothing that comes close to their percentage of the population or TV watching public. For the most part, older adults end up being "someone's grandma" or "someone's nearly-retired boss" or "someone's doddering old mother". We're seeing them through the lens of someone else's story.
Older men are definitely better represented than older women, but even they don't get the attention they deserve, given their share of the population.
This 2017 study by Dr. Stacy L. Smith, Dr. Katherine Pieper, Marc Choueiti, Artur Rofan, Anne-Marie Depauw, and Ariana Case has some very interesting statistics on age and representation:
Senior characters represented less than 10% of all speaking characters across 72 shows studied. 9.4% of characters were 60+, while 19.9% of US citizens are, according to the US Census.
Seniors accounted for just 8.2% of series regulars.
"As age increases, the percentage of female speaking characters on screen significantly decreases. Females were cast in less than 30% (27.8%) of all roles involving characters 60 years old or over. A full 38 (52.8%) of the 72 programs studied were missing senior women altogether on screen." When you consider that women live longer than men, that means that while women make up more of the older people in the country, they're getting even LESS on-screen representation.
I waited and waited to see if the discussion of FX's diversity efforts would include other categories, like differently-abled adults or older adults, but alas, no such luck. I decided to take a look at current FX original programming to see how it fared.
The list below looks at current FX original programming (according to Wikipedia) and their main cast members (the main featured actors in each Wikipedia entry).
Snowfall – No lead characters over 60.
Pose – No lead characters over 60.
Mayans M.C. – Supporting characters:

Raoul Trujillo

, 65 and

Edward James Olmas

, 73
Mr. Inbetween – No lead characters over 60.
Better Things – Supporting character:

Celia Imrie

, 68 (female, but she plays a woman in mental decline so it's not exactly a positive representation of aging)
What We Do in the Shadows – No lead characters over 60.
Breeders – No lead characters over 60, but the grandparents are played by older actors:

Micheal McKeen

, 72;

Stella Gonet

, 60;

Joanna Bacon

, age unknown; and

Alun Armstrong

, 74.
American Horror Story – Anthology series, so cast varies by season. It's worth noting that the upcoming Season 10 will include

Kathy Bates

, 72.
Fargo – Season 1 had

Billy Bob Thornton

, 65 and Season 2 had

Ted Danson

, 72.
American Crime Story – Season 1 featured

Nathan Lane

, 64;

Stuart Greenwood

, 64;

John Travolta

, 66; and

Courtney Vance

, 60.
The color-coding makes it easy to see that while men fare a little better, older people don't really get much screen-time, and certainly not as protagonists. For the most part, we're talking about side characters and grandparent roles. If I've missed something, please do correct me in the comments.
The Goal is to Add, Not Detract
This is not meant to pick on FX, and their efforts in terms of racial diversity are to be commended. This isn't meant to detract from that in any way. My goal is just to point out that for all we're doing with respect to race, remarkably little attention is given to age (even though older people watch more television).
It's not to say that we should stop paying attention to racial representation, either. Those efforts are important, and they should be continued. I think television executives and writers are perfectly capable of looking for stories that represent different races AND ages. It would also be great to see more people with unique challenges (though we're definitely seeing more of that in recent years, and it's a great start).
As the study we referenced above shows, lack of age representation is a widespread issue for TV in general. It's also a HUGE part of why so many older American women turn away from American TV and look abroad. The UK's representation levels may not be perfect, but they DO produce far more shows that put older men and women at the center of the story.
Why Does Age Representation Matter?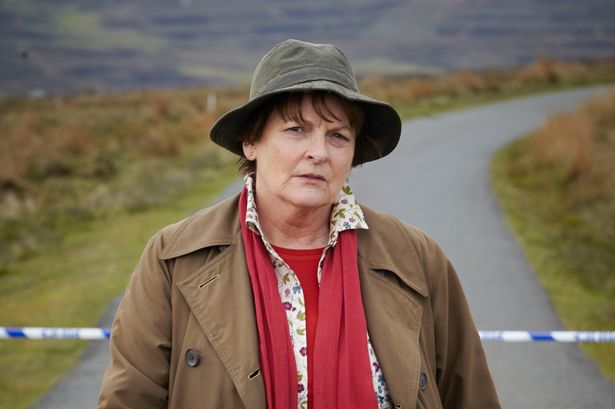 I can think of a few reasons why age representation matters.
Everyone should get to see stories about people they can relate to. Most of us can enjoy stories about people from all walks of life, but sometimes it's just nice to see people who are are similar to you. If you're a 65-year-old woman, you're not seeing much of that on American television.
When we see older people as little more than parents and grandparents and grumpy neighbours, it affects our view of aging. The US is a notoriously youth-obsessed place. It certainly doesn't help anyone's view of aging when television shows constantly reinforce the idea that stories and adventures happen to young people – while older people sit on the sidelines.
Plenty of people travel, work, fall in love, get into mischief, and have adventures in their later years. Plenty of people live normal, but still comedy or drama-filled lives as they get older. Getting old doesn't have to mean that you're the supporting character in someone else's story (although it certainly can – and we should see more of those stories told from the other side).
There are untold stories and untapped talent lurking in the 55-60+ population. Just as our television landscape has become richer by adding in more stories about people of colour, it has the potential to become richer by adding in more stories that take place in later life – and by using the skills that have taken older actors a lifetime to hone.
American & British Shows that Feature Older Adults in Lead Roles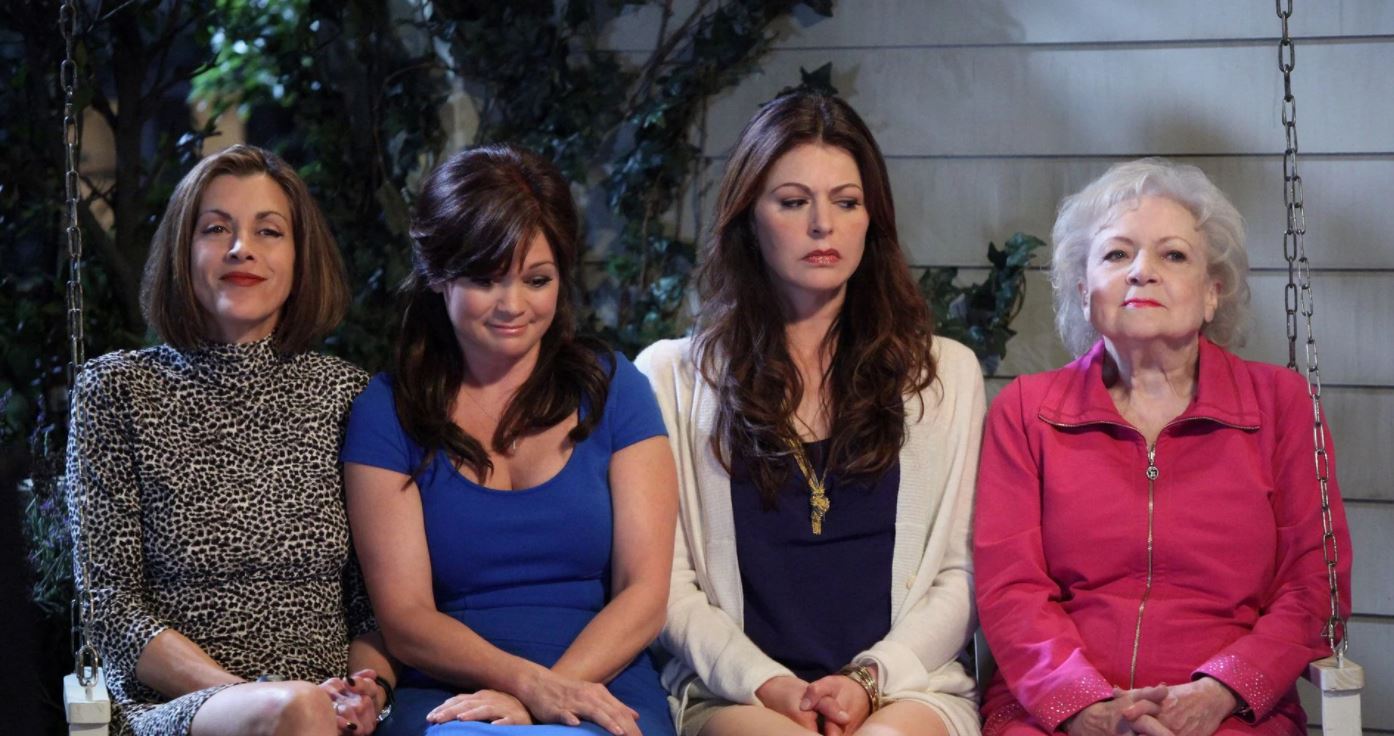 Rather than just complaining, we want to give credit where credit is due. There are a handful of current/recent American shows that feature 60+ protagonists. If we've missed some, please don't hesitate to add them in the comments.
Grace and Frankie (Netflix)
The Kominsky Method (Netflix)
The Cool Kids (Fox)
Hot in Cleveland (2010, TV Land)
Better Late Than Never (2016, NBC)
Disjointed (Netflix)
Blue Bloods (CBS) – This one gets points for placing the 75-year-old Tom Selleck front and center (with 80-year-old Len Cariou as his father) – but they've killed off most of the wives, so there aren't any older women. It's also more of an ensemble series, so much of the focus ends up on younger relatives.
If we look to British TV, the number and variety of roles for older adults expands dramatically. Older women are cast across a wide variety of genres, and while some look very youthful for their ages, there's a wide variety of aging. It's not all Botox and surgery.
It's also worth pointing out that a few of these ARE British-American co-productions – but they're not the sort of thing you find on American network TV.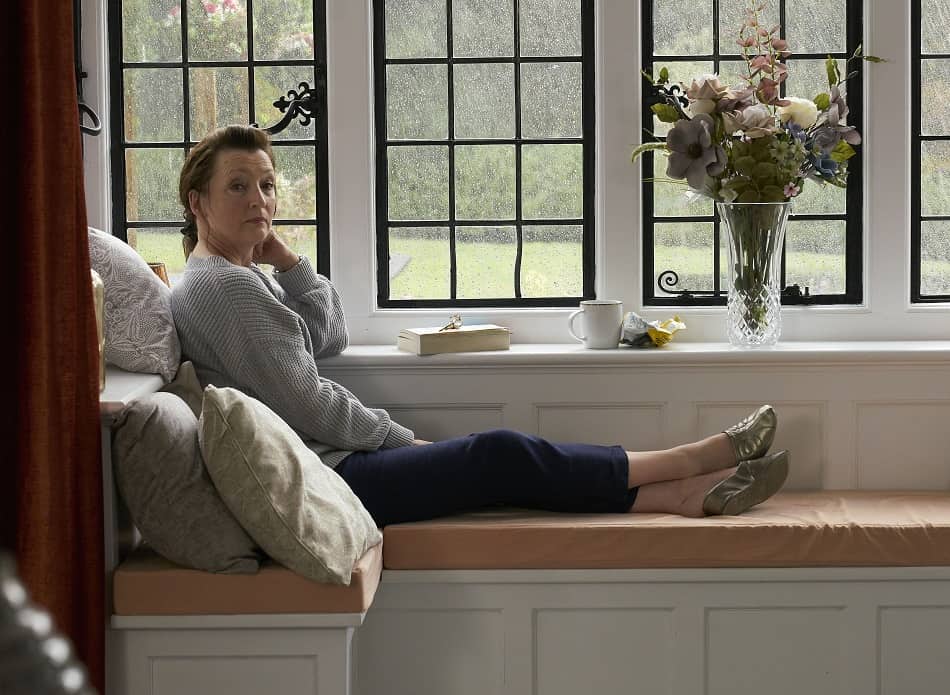 Mum – The now 64-year-old Lesley Manville starred in this sweet comedy that ran from 2016 to 2019, telling the story of a widowed mum and her path back to happiness.
Vicious – Sir Ian McKellen and Sir Derek Jacobi star in this series about two gay men who've lived together in London for 50 years. The comedy sees them grousing at one another and interacting with an interesting circle of urban friends.
Living the Dream – At an age when many would be winding down and thinking of getting the kids off to university and downsizing to a one-story home, the Pemberton family decides to up sticks and leave Yorkshire for Florida. The series focuses on Mal and Jen, played by the now 60-year-old Lesley Sharp and 57-year-old Philip Glenister.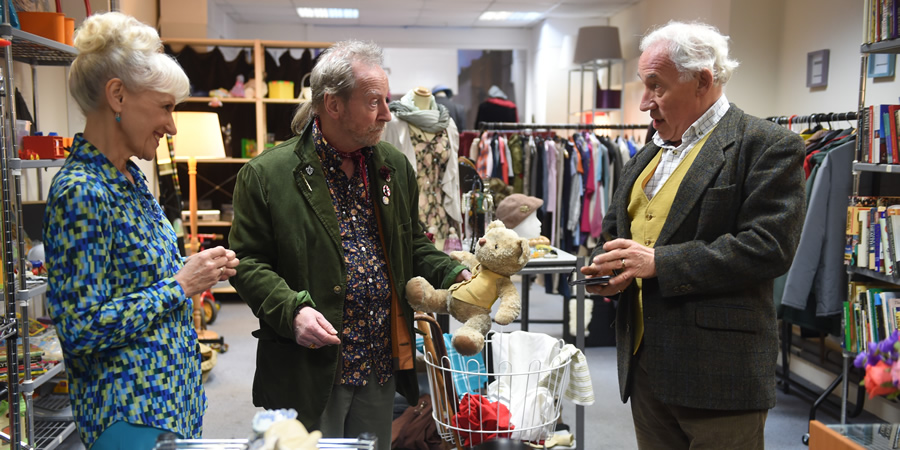 The Rebel – Simon Callow stars as Henry Palmer, a 70-year-old Brighton man who neither feels nor acts his age. The series features a number of older actors who round out his circle of friends.
Bucket – 70-something Miriam Margolyes stars in this comedy about a mother and daughter on a bucket list road trip in hopes of making peace with one another before mother Mim passes.
Hold the Sunset – John Cleese (80) and Alison Steadman (74) star in this light comedy about an older couple who want to take the next step in their relationship, but find themselves held back by a 50-year-old adult son who won't grow up.
Vera – 74-year-old Brenda Blethyn is fantastic as DCI Vera Stanhope, a prickly but effective investigator.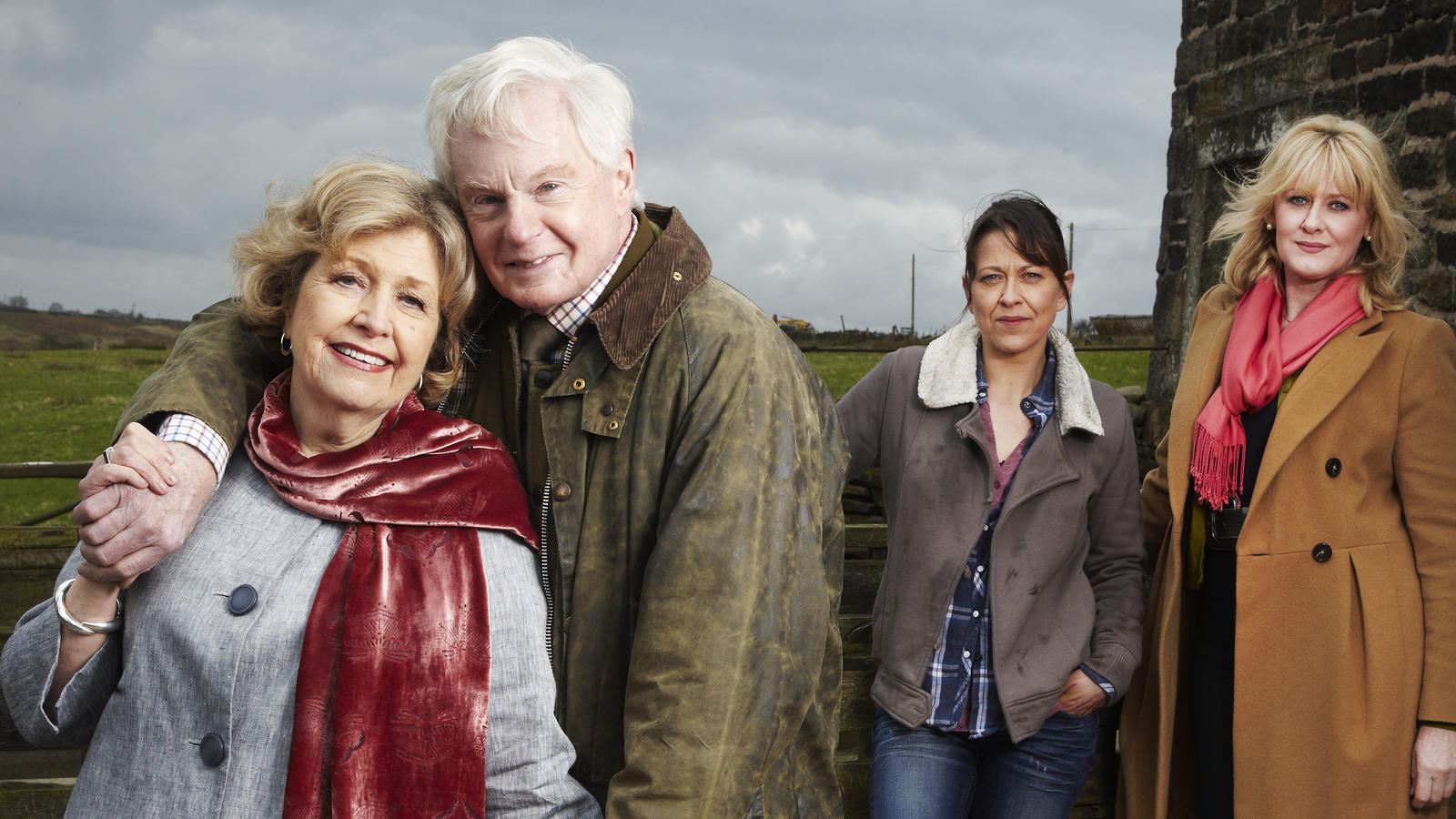 Last Tango in Halifax – Set in Yorkshire, this series sees Sir Derek Jacobi and Anne Reid playing two widowed pensioners who meet online after many years apart.
Father Brown – Though Mark Williams began the role in his 50s, it's been running long enough that he's now a 60-something actor in the leading role as a sleuthing priest.
New Tricks – A team of "over the hill" detectives come together to work unsolved cases.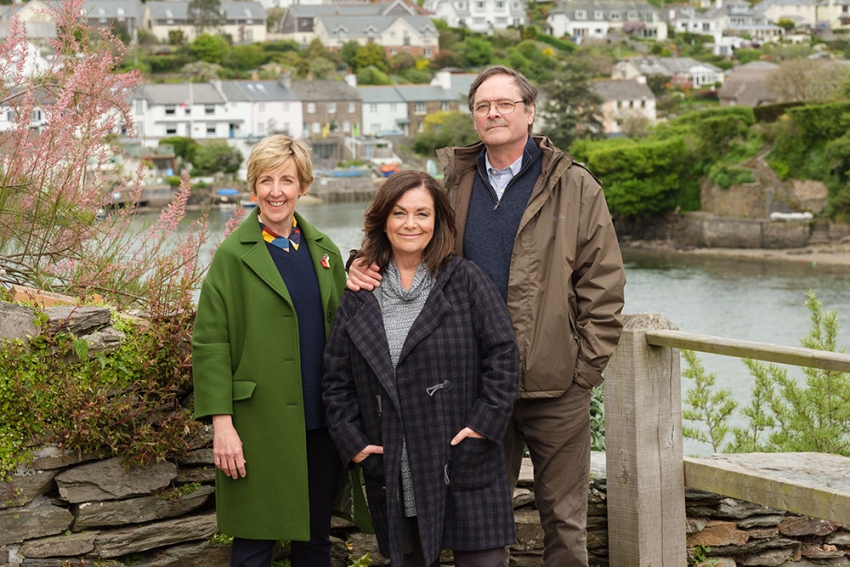 The Trouble With Maggie Cole – This intriguing 2020 drama features 62-year-old Dawn French alongside 63-year-old Mark Heap, and it focuses on the trouble a few drinks and a bit of gossip can cause in a small village. In her late 50s and early 60s, Dawn French also starred in Delicious, a drama about two women who both loved the same dead man.
Catherine the Great – 70-something Helen Mirren stars in this beautifully-produced miniseries about the 18th-century Russian monarch.
Foyle's War – Michael Kitchen starred in this WWII-era period mystery though his 50s and 60s. With the help of his young driver, he pursued all manner of wartime criminals in coastal southern England.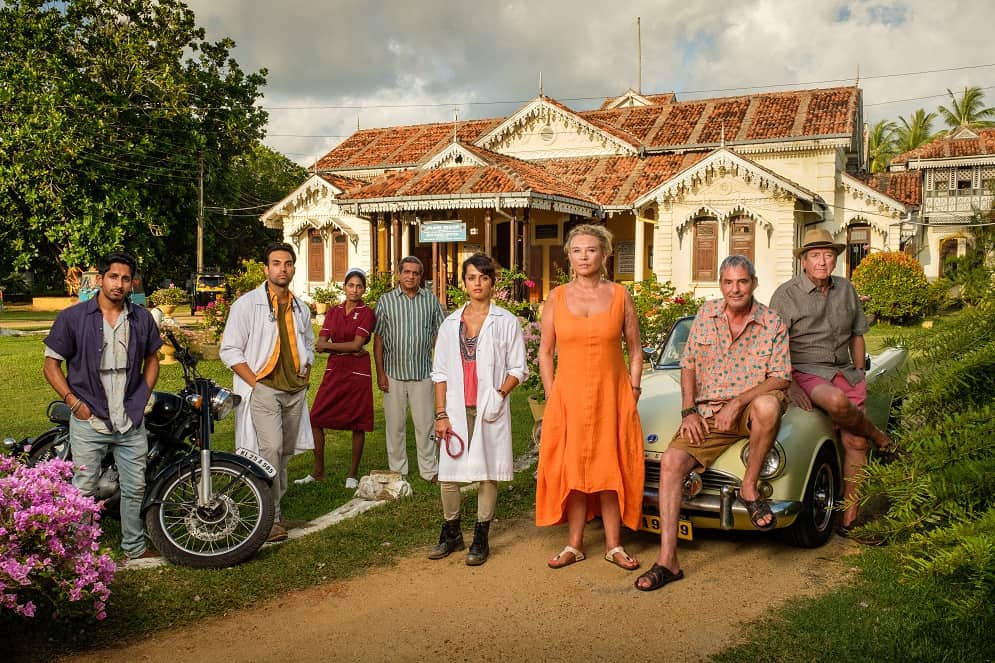 Good Karma Hospital – This is a great example of a show that incorporates actors of diverse ages AND races. The two primary characters are Dr. Ruby Walker (Amrita Acharia) and Dr. Lydia Fonseca, a 60-ish British doctor who runs an under-resourced medical clinic.
Cold Feet (The New Years) – Cold Feet began back in the 1990s as a show about thirtysomethings, but it recently came back for a second round of episodes when the cast members were in their 50s and 60s. This time out, they focused on the kinds of things that tend to happen as retirement years approach – cancer, deaths, dealing with teen and adult kids, and making sense of the ways the world has changed.
Those shows are just recent examples. If we go back a few more years, there are plenty of examples like Hetty Wainthropp Investigates, older Marple episodes, Keeping Up Appearances, The Invisibles, You're Only Young Twice, Last of the Summer Wine, Waiting for God, After Henry, One Foot in the Grave, Pie in the Sky, and The Mrs. Bradley Mysteries.
If you start counting shows with leads in their 50s (still fairly uncommon in the US), the list of British shows grows even more dramatically to include shows like Agatha Raisin, Rosemary & Thyme, Happy Valley, and Bancroft – among many others.
We've also excluded shows with ensemble casts, even though British television has many great ones that have given fun and intriguing roles to older actors. One of our favourites is probably Monarch of the Glen, particularly Susan Hampshire's role as Molly MacDonald. We won't give out any spoilers, but she definitely had character. Call the Midwife and Downton Abbey are also great examples of ensemble series with quality roles for older actors.
Why Can't American TV Make Shows Like This?
Given that the US has roughly 5x the population of the UK, it's kind of amazing that it's so hard to find good examples of older adults in American TV – but so easy to find them on British television. Diversity in television is a commendable goal, but if you want TV to look like a microcosm of America, you can't forget the older people – especially the older ladies.
Acorn TV has built a subscriber base of more than 1 million users, a great many of them older women. Another British TV streaming service, BritBox, has spoken out about the subject in the past, and how it's changed their marketing efforts.
We even talked about it a bit with the Wall Street Journal earlier this year (and with Bloomberg before that). So where are all the American TV shows with older characters?
Save it to Pinterest!