Derry Girls Season 3: US Premiere Date & Where to Watch
In some cases, we earn commissions from affiliate links in our posts.
Last Updated on September 24, 2022 by Stefanie Hutson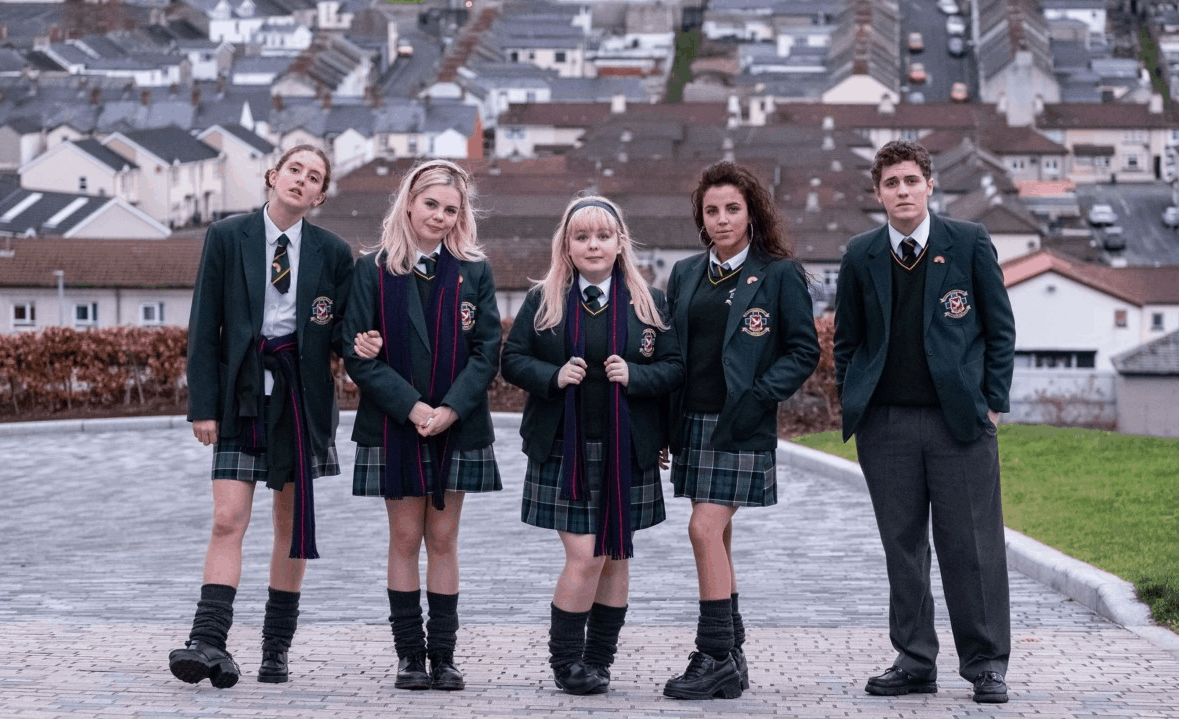 Northern Ireland-based comedy Derry Girls has been a huge hit for Channel 4 and Netflix, both within the British Isles and beyond. As a result, many have been eagerly awaiting news of Series 3 – especially as the pandemic shut down and delayed productions all over the world.
After a long wait, there's finally a bit of good news about the next series. After years of waiting, it has now aired in the UK, with a premiere date set for US viewers.
What's Derry Girls About?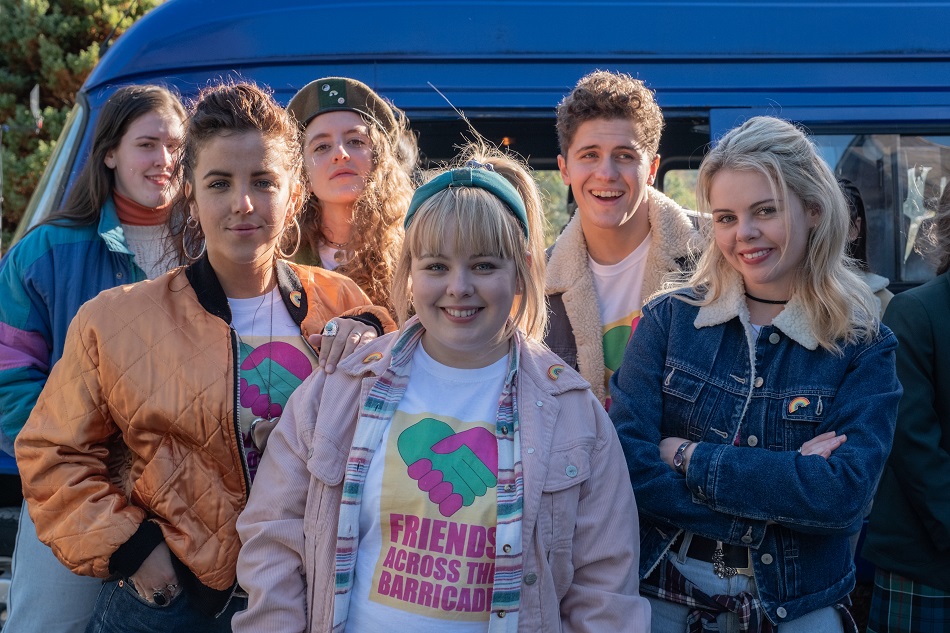 Derry Girls focuses on a group of school girls (and a wee English fella) living in Derry, Northern Ireland during The Troubles in the 1990s. They attend a Catholic called Our Lady Immaculate College, and it's headed up by the iron fisted Sister Michael (who manages to get in some of the best lines in the series).
Series 1 premiered back in January of 2018, and it was so well-received that the series was almost immediately renewed for a second series. That series aired in March and April of 2019, and a third season was expected to arrive in 2020 – but of course, we all know what happened with that.
When Does Season 3 of Derry Girls Premiere?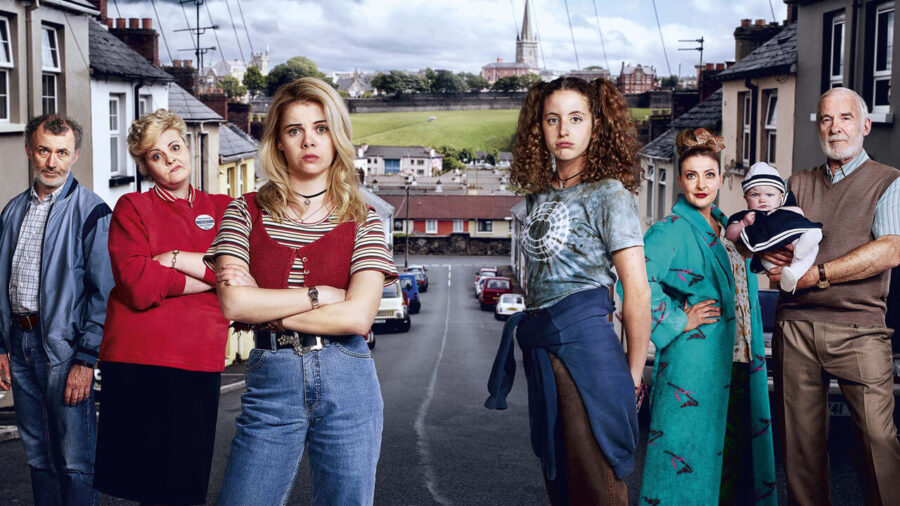 In the UK, Derry Girls premiered earlier this year, and those in the UK can catch up on the Channel 4 website.
In the US, Netflix has given Derry Girls a season 3 premiere date of October 7th – so there's not much longer to wait.
What's Happening in Derry Girls Season 3?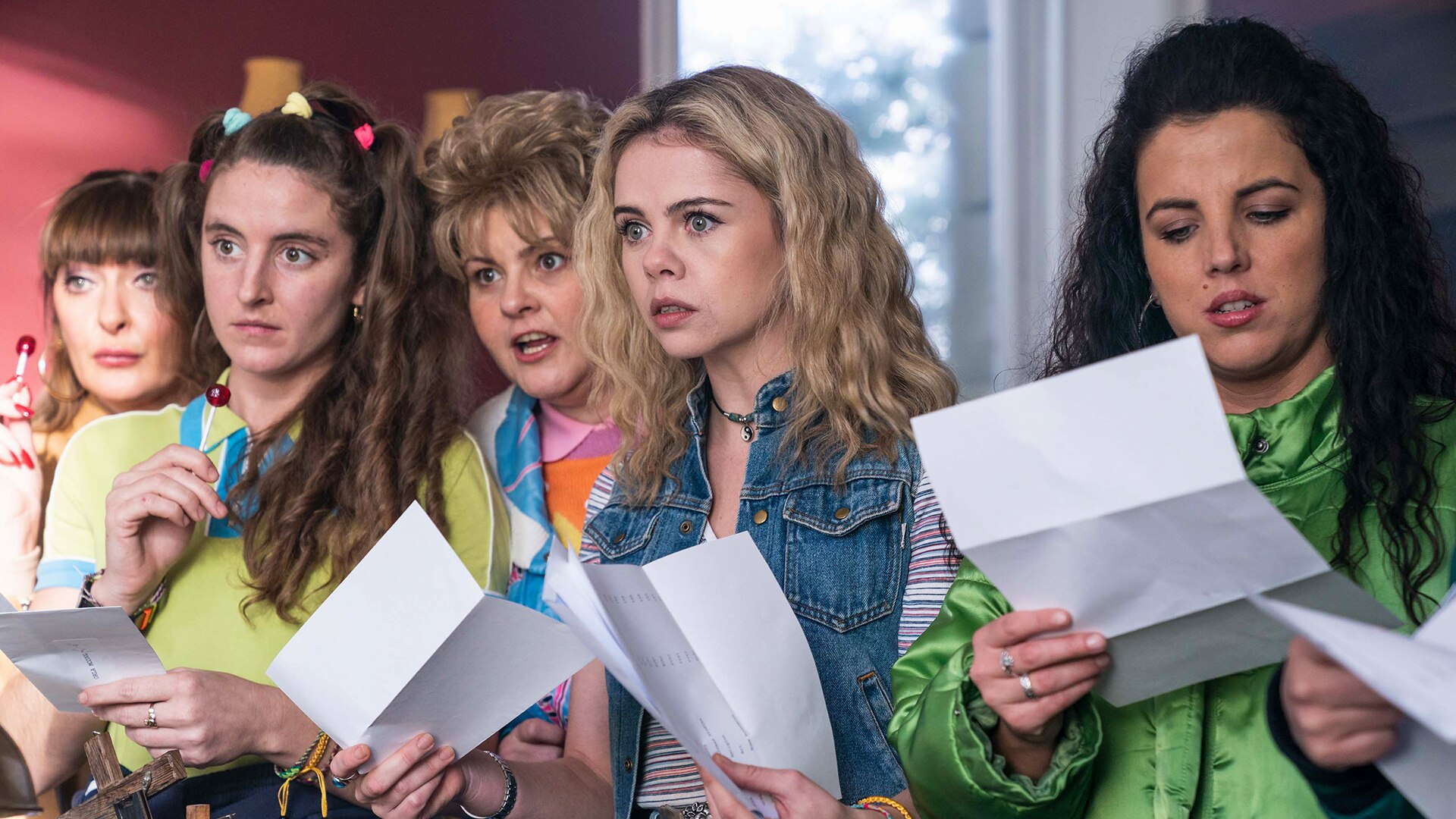 Prior to the actual premiere, creator Lisa McGee offered a few details in an interview with Radio Times:
I suppose we'd be in the peacetime then, and that was interesting for all sorts of reasons, because it was so different, and then there was real fear I think, because we started to realise what there was to lose. So all that is hugely interesting.
She also mentioned that there could be just a hint of romance on the horizon:
I've always thought James likes her (Erin), but I think he maybe doesn't even understand that yet, and I don't know when that'll, it might happen when they're much older, so it might not actually happen in our show. But I think the potential is there, it's something I'm interested in seeing – I might toy with it if we do another season, I'm not sure.
While we don't want to post any actual spoilers (especially now that the season has aired in the UK), we will talk about where the season begins. As the first episode opens, the gang is anxiously awaiting the results of their GCSEs – and after an encounter with Sister Michael, they're willing to go to great lengths to find out early.
For the most part, the new season offers both continuation and closure of what we've all come to expect. There's also a one episode special at the end which picks up a year after the events of the season 3 finale and offers just a little bit MORE closure that feels totally perfect for the timeline.
How Can I Amuse Myself While I Wait for Season 3?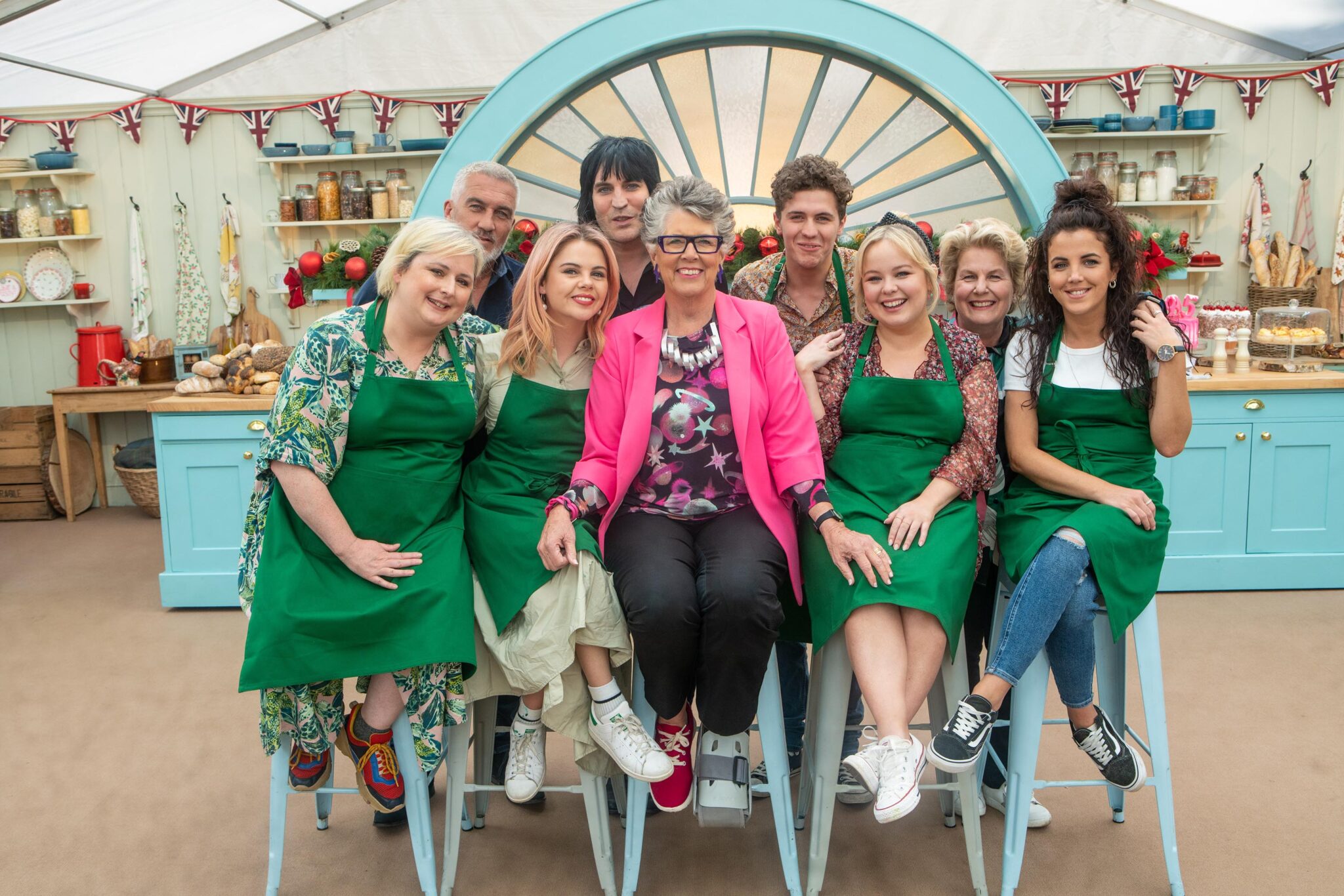 First, we'll start by assuming you've already re-watched the series a time or two. Comedies have particularly high re-watch value (you don't have to wait years to forget who the killer was, after all), and it's always a good idea to re-watch before continuing on after a long hiatus.
You can also check out the Derry Girls Great British Bake Off Christmas special. It's on Netflix, and remember, of course, that in the US, it's called "The Great British Baking Show Holidays".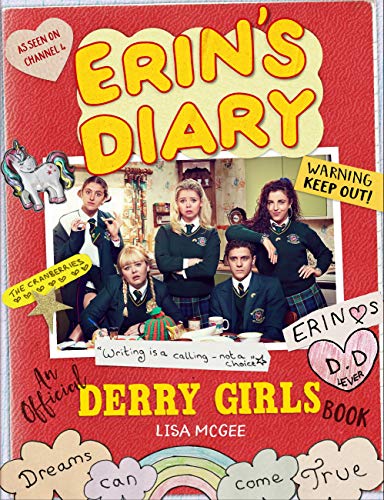 You may also be pleased to know there's a companion book called Erin's Diary. The book offers Erin's take on all kinds of things that are happening in the show and the general time period – including lots of unknown details about the characters.
Shows Like Derry Girls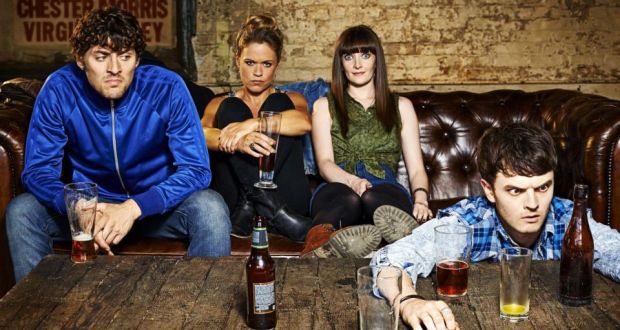 We'll be completely honest – there really isn't anything else quite like Derry Girls. Still, there are shows with shared traits, so we'll take a look at a few of those.
London Irish – London Irish is a 2013 sitcom that was also written by Lisa McGee, and while it has the same sort of take on the world, it follows a group of twentysomething Belfast ex-pats living in London. Check it out HERE
Father Ted – It's often said that Derry Girls is the most successful Irish sitcom since Father Ted – and Father Ted is a classic that any British/Irish comedy fan should watch. It's set on a fictional island off the west coast of Ireland, and it follows a group of exiled priests who live together with their housekeeper. Watch it HERE
Soupy Norman – Though not currently available via any legal means, we highly recommend checking out Soupy Norman if you can find it. The series takes a Polish soap opera about a girl leaving her family to go to university…and dubs over an entirely different story about a dysfunctional Cork family living in Dublin. We hope this one will eventually make its way to some US-based streaming service.
The Inbetweeners – Though not Irish and not about girls, The Inbetweeners is another classic British sitcom that offers an edgy and unvarnished (but also hilarious) look at teenage life in the British Isles. Check it out HERE
Take a Walk Around Derry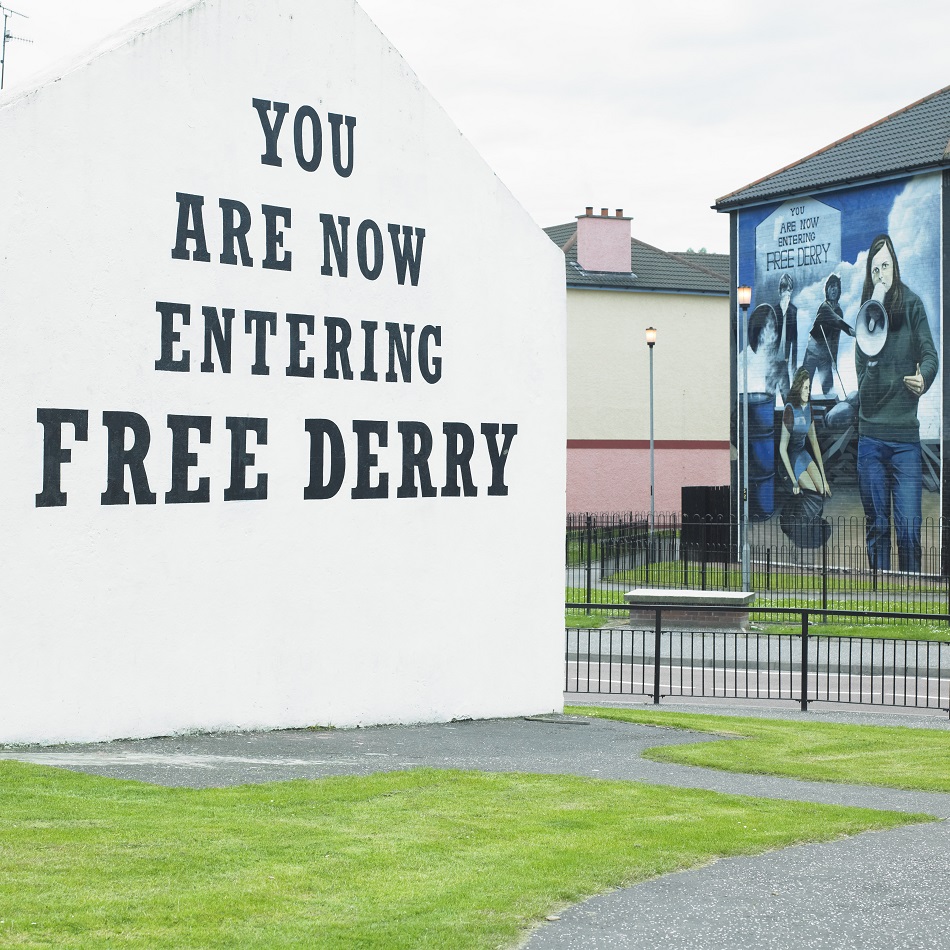 International travel may not be as risky as it was during the pandemic, but it's been a lot more expensive than usual every since things started opening back up. Thanks to the wonders of Google, you can still enjoy a bit of virtual travel.
Derry Girls was primarily filmed in Belfast and Derry. We've included links to virtual walks around a few key locations below. Just click on the name of the location to be transported into Google's StreetView for the area (where you can click around to explore).
And of course, in addition to all these locations, it can be fun just to wander around the area. You can definitely see signs of Derry's troubled past – but at the same time, there are just as many signs of rebirth and development.