These Photos of Sir Derek Jacobi & Sir Ian McKellen Will Make You Smile
In some cases, we earn commissions from affiliate links in our posts.
Last Updated on October 24, 2021 by Stefanie Hutson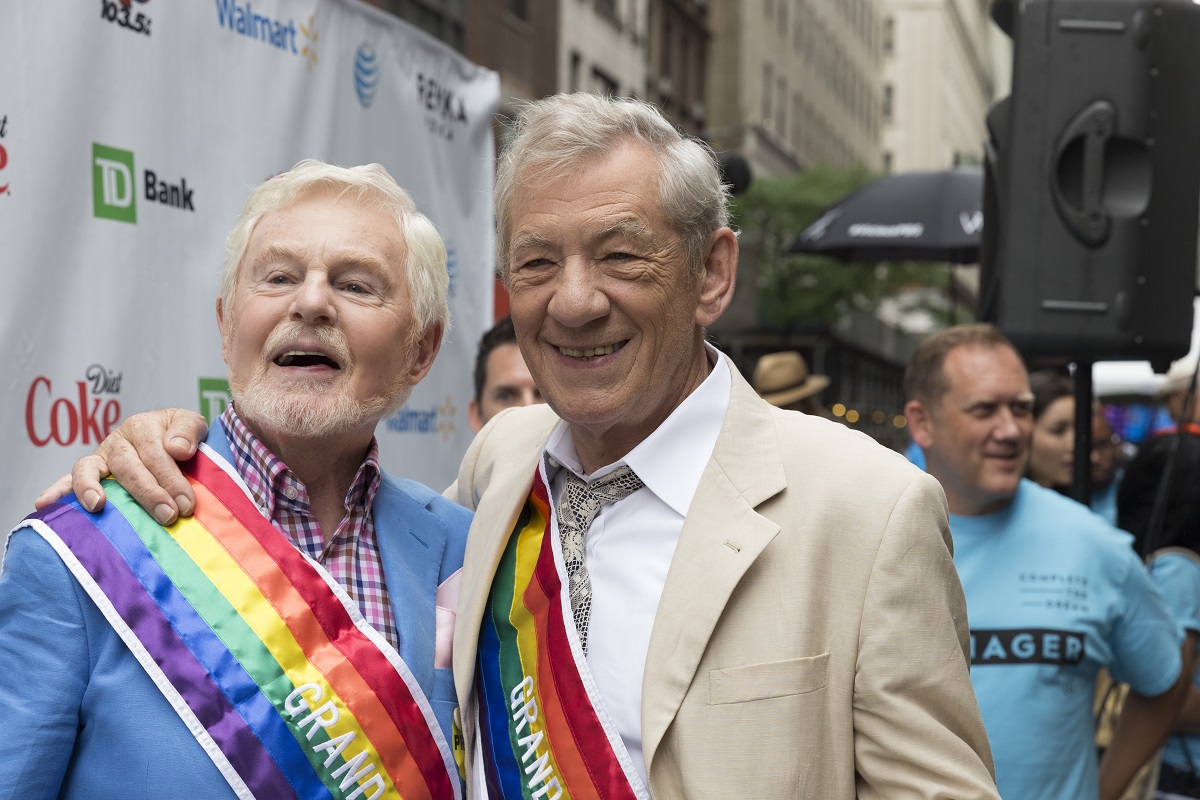 There's no denying the latest season of Grantchester (Series 6) has been dark. Without going too far into spoiler territory, we'll just say it deals with a difficult part of history where homosexual people were severely persecuted.
Sadly, male homosexuality in England was punishable by death between the Buggery Act of 1533 and the 1861 Offences Against the Person Act. After that, it was "merely" a 10 year minimum prison sentence. Oscar Wilde and Alan Turing are among those who were victimised by these inhumane laws.
In 1957, the Wolfenden Report was published, stating that homosexuality could not be legitimately regarded as a disease, and that the government should focus on protecting people instead of persecuting them for their private, consensual activities.
Season 6 of Grantchester picks up in 1958, one year after the report was published. In spite of the report, it would take 10 long years for the government to implement its suggestions and pass the Sexual Offences Act 1967 – an act which partially legalised private, consensual same-sex acts between men over 21. It was backed by the Church of England and the House of Lords.
Sadly, the events in Grantchester's Season 6 fall into the terrible dead zone between the Wolfenden Report and the Sexual Offences Act 1967 – and even the events of 1967 didn't totally bring about equality – but the one thing we do know is that the future is brighter.
We may never see how old age works out for the characters of Grantchester (unless they do one of those flash-forward endings), but we know many men of those earlier generations have seen wonderful changes over their lifetimes.
Recently, we came across some 2015 photos of Sir Derek Jacobi and Sir Ian McKellen serving as Grand Marshals at New York's 46th Pride Parade. Between watching Grantchester and seeing these lovely, happy photos, we felt it was worth licensing the images so we could share them here. I think you'll agree that they're a little burst of pure joy.
Keep in mind as you scroll that Sir Ian McKellen would have been 19 in 1958, when Grantchester's latest season takes place. Sir Derek Jacobi would have been 20. These are two men who would have known the fear and persecution of days gone by, only to enjoy freedom and acceptance in their older years.
There are still some a few bad people who wish harm and hellfire for homosexuals, but this post isn't about them. This is just a little bit of happiness to help offset the darkness of days gone by.
Sir Ian McKellen & Sir Derek Jacobi as Grand Marshals at New York's 46th Pride Parade
We've licensed these images from Shutterstock in order to make them available here. Image credit goes to: lev radin / Shutterstock.com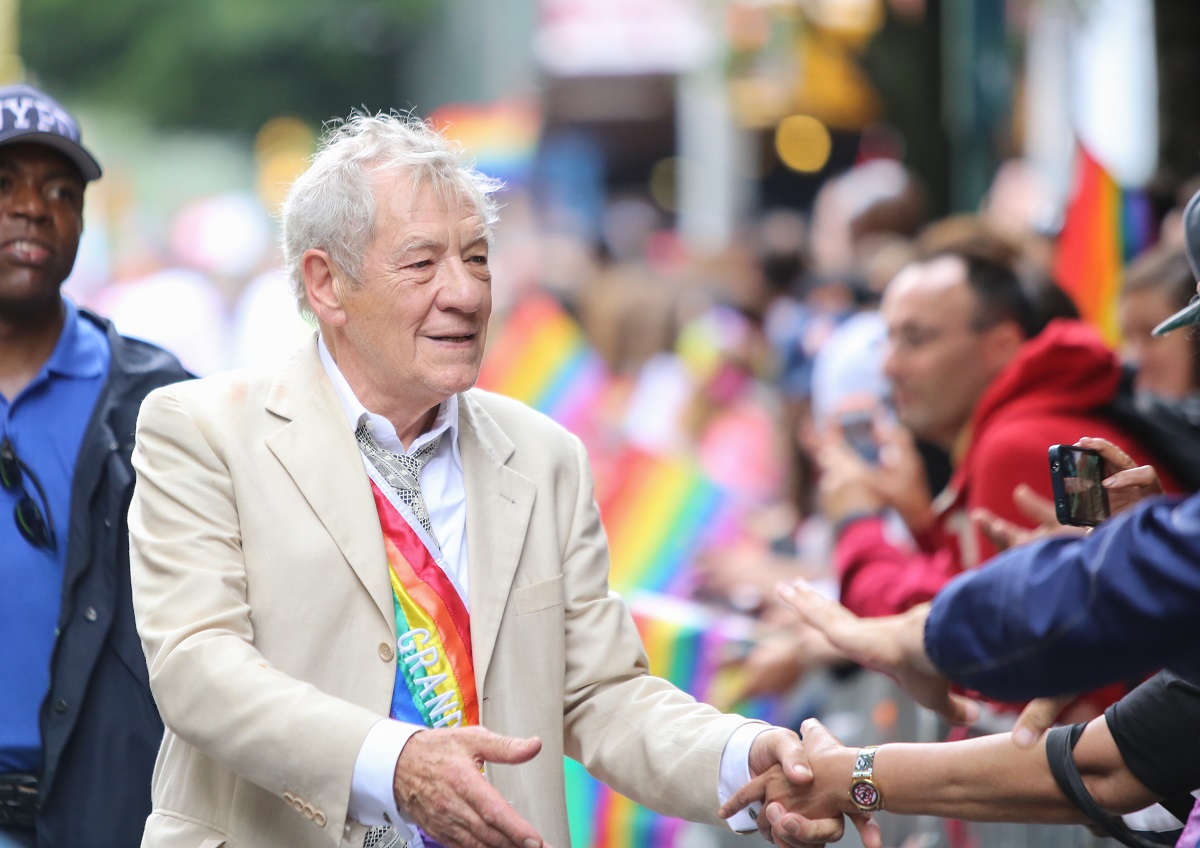 Smiling, Sir Ian McKellen reaches out to his fans and supporters with both hands.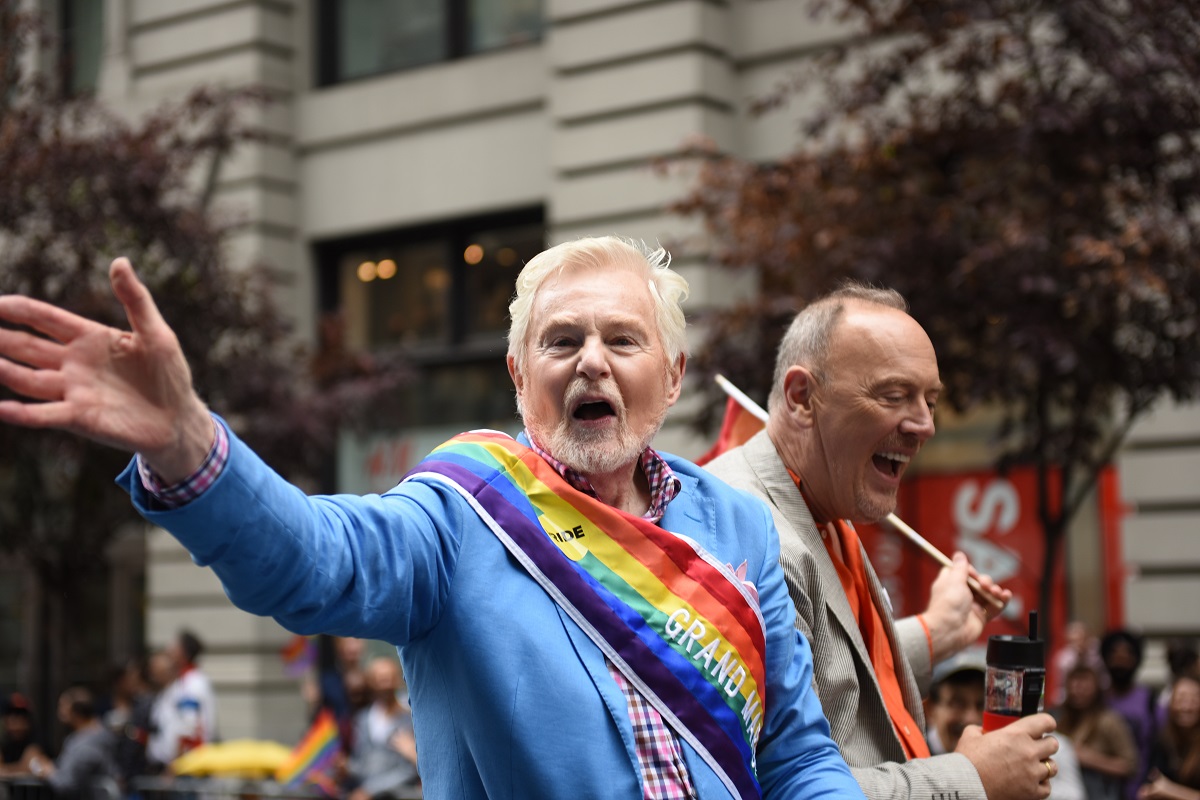 The then 76-year-old actor Sir Derek Jacobi waves enthusiastically to the crowd as he rides through the parade route.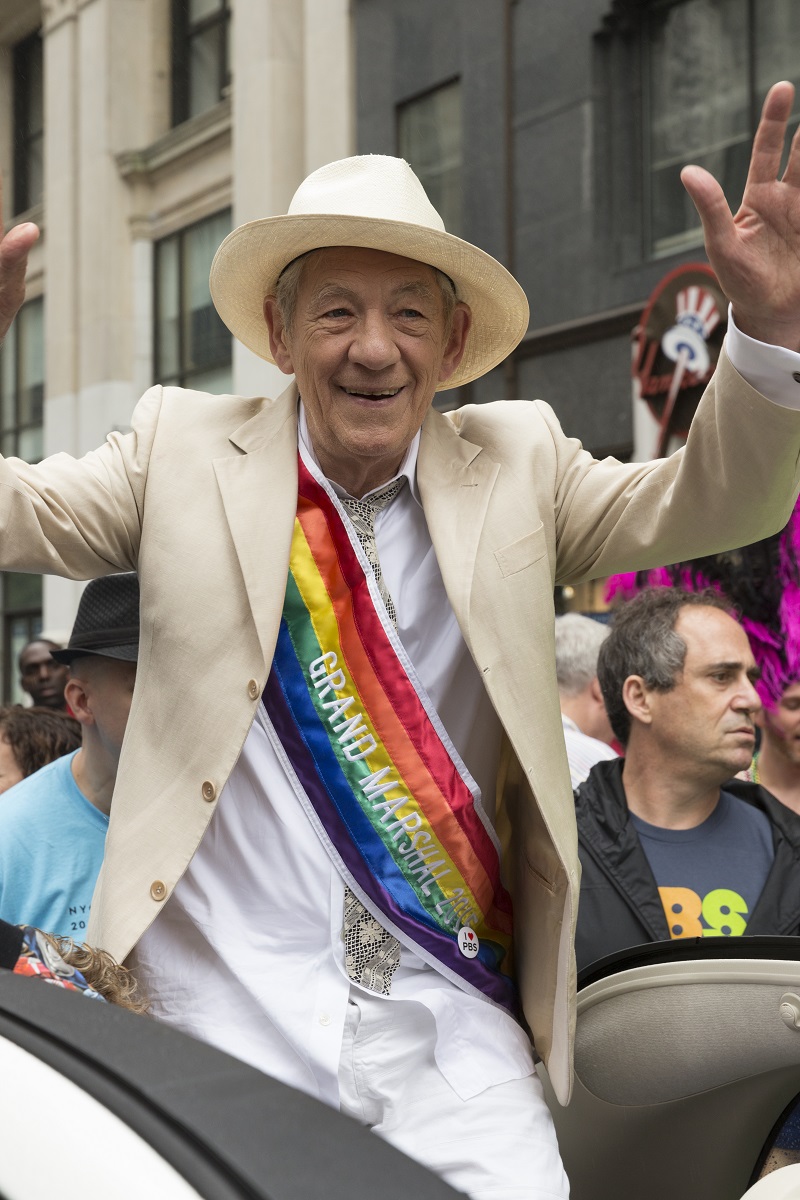 Sir Ian McKellen holds both arms up as he faces the crowds of happy people.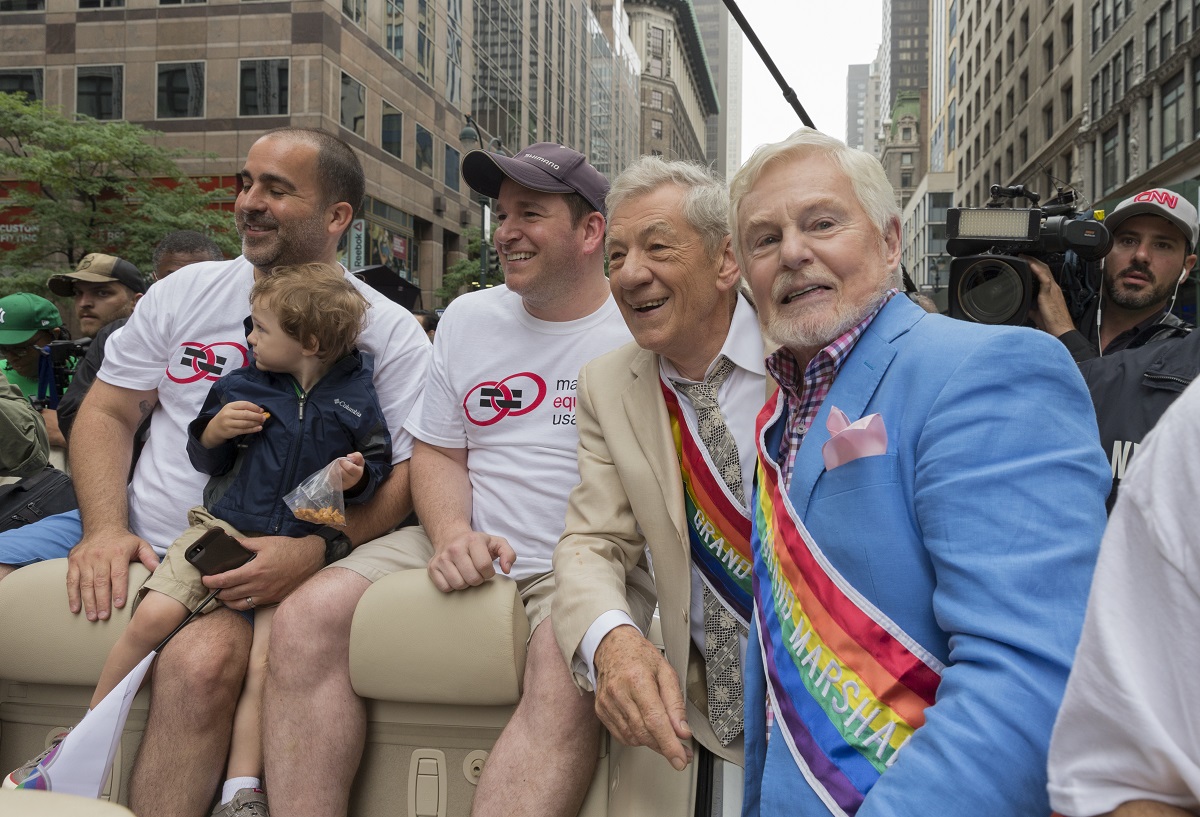 The two old friends meet up and pose for a quick shot with some of their fellow parade-goers.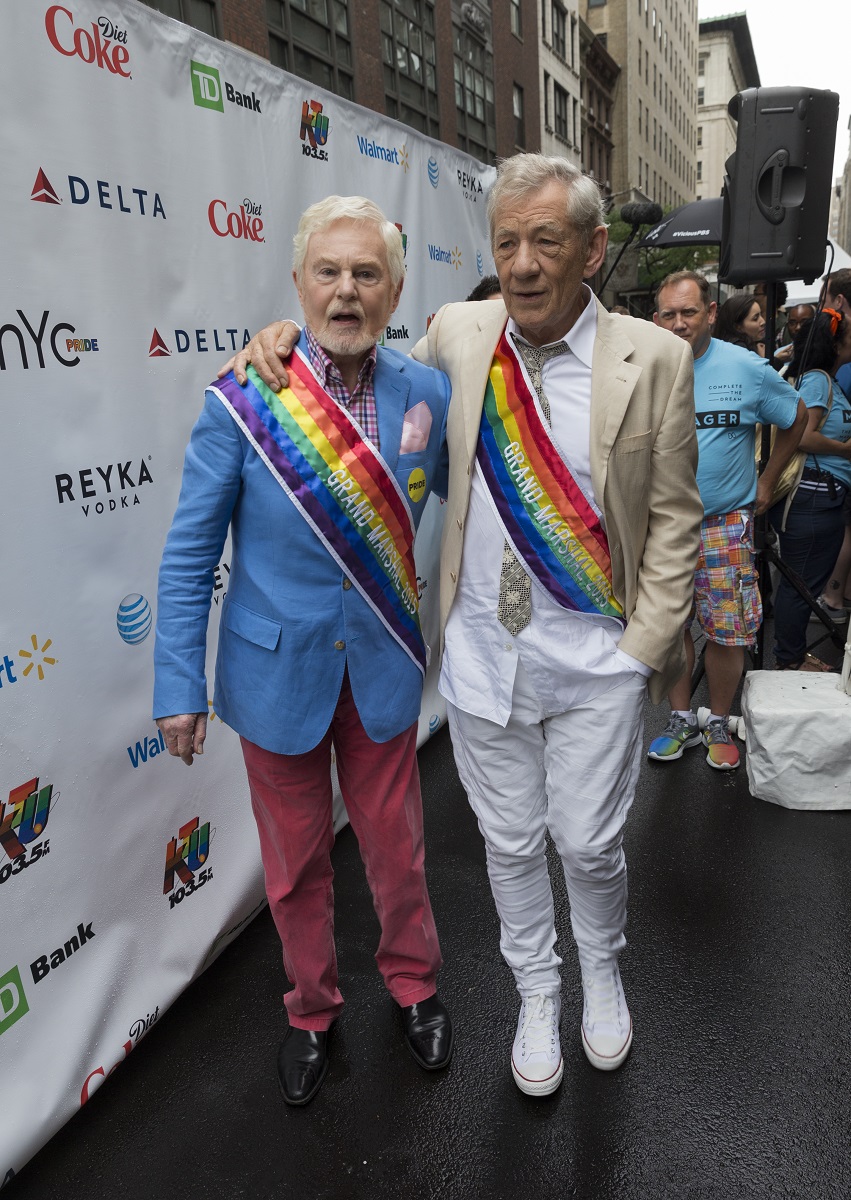 The guys pose for a quick shot by the wall of corporate sponsorships.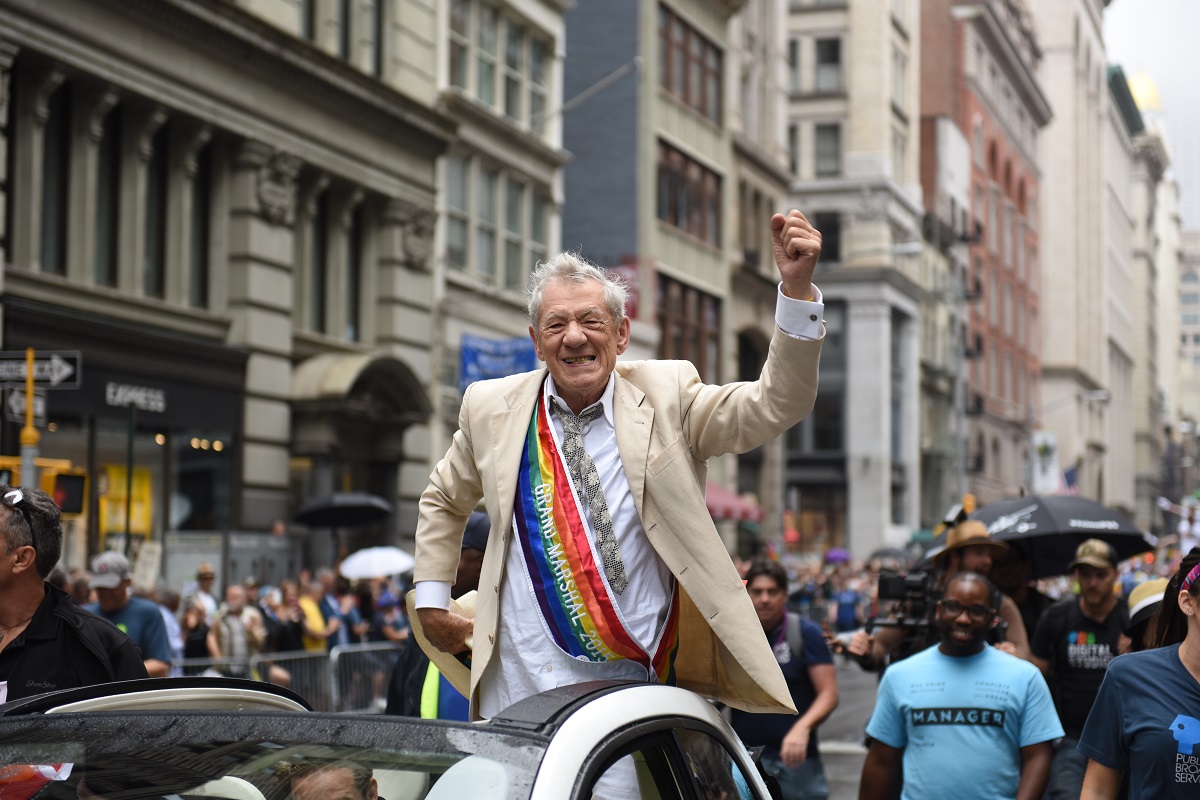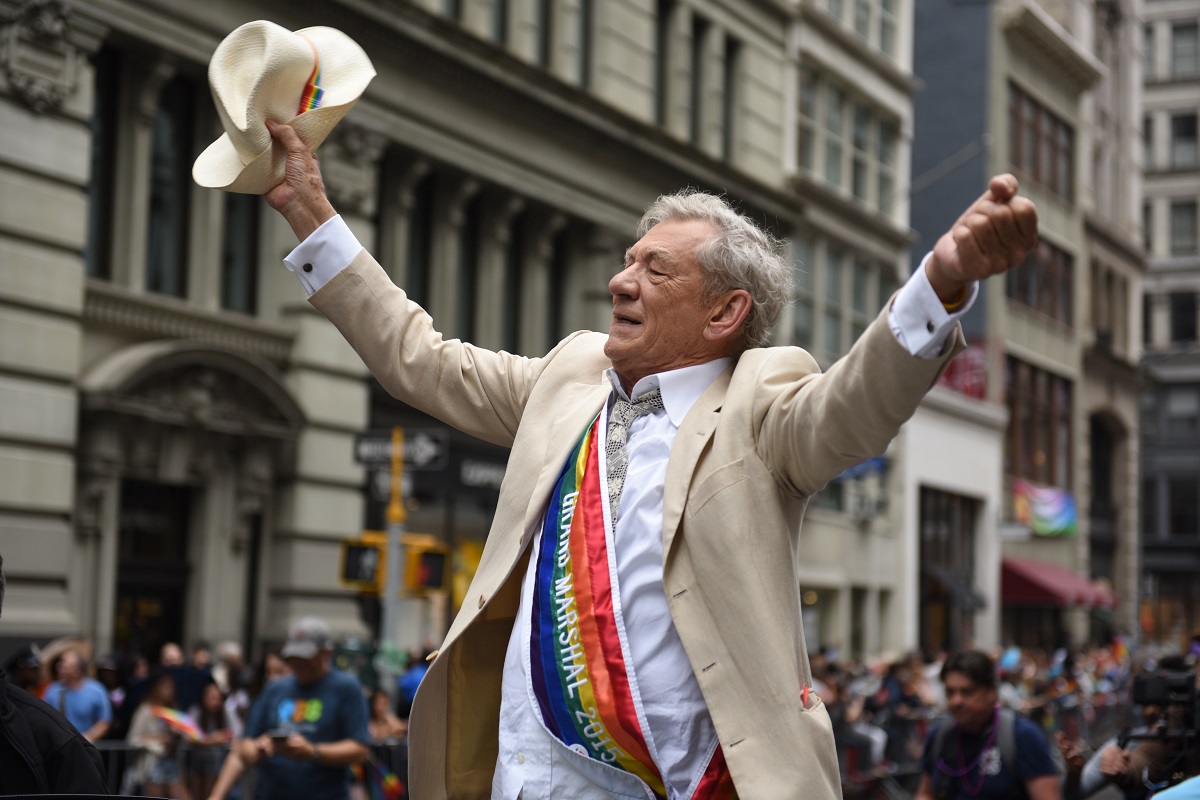 This is what freedom and acceptance looks like – for a man who knows times when that wasn't the case.
Want More of Sir Ian and Sir Derek Together?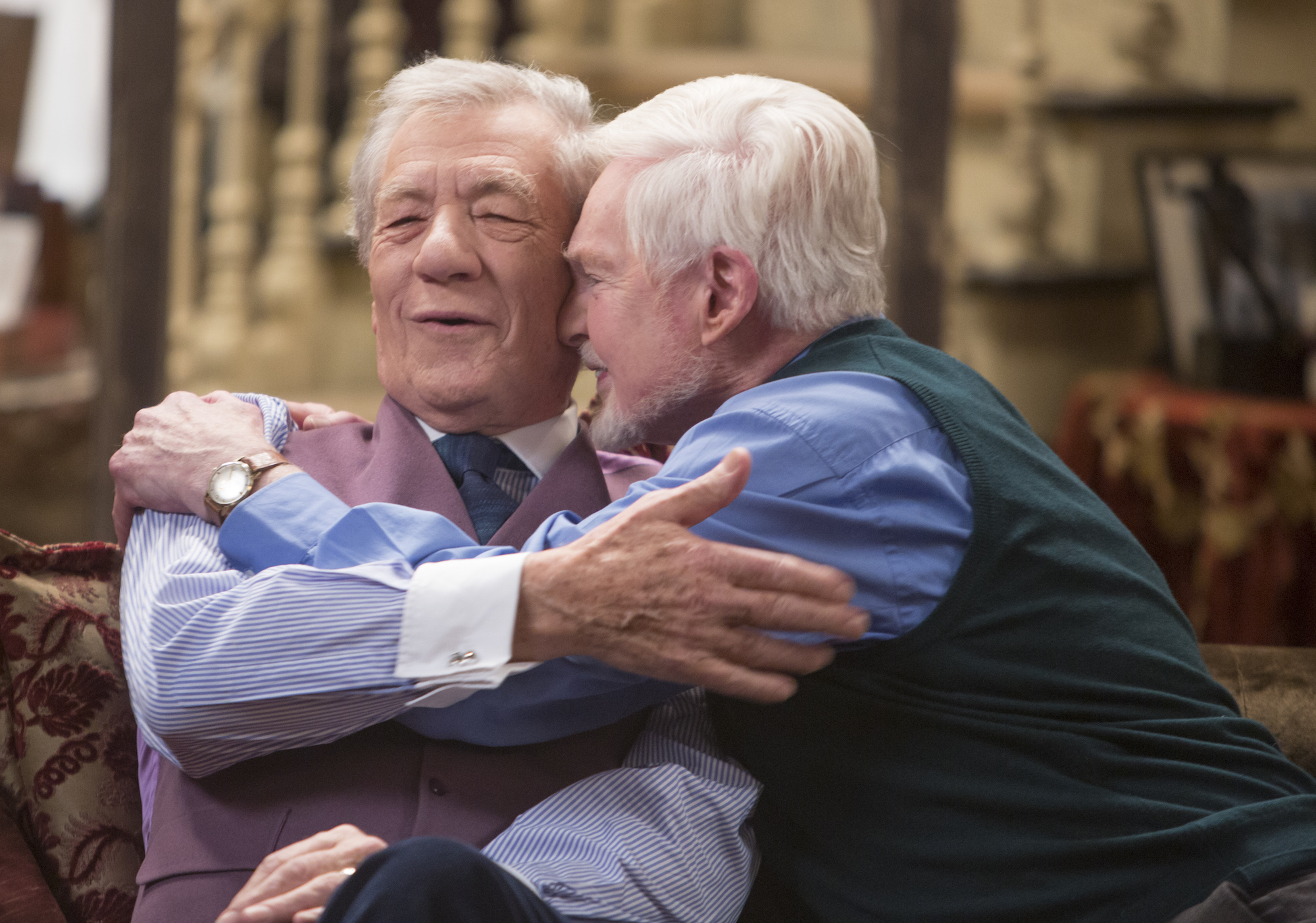 If you haven't already watched it, Vicious is a hilariously witty look at an old gay couple who live together in London and seem to spend most of their time bickering or doing things with their friends.
You can watch Vicious on Tubi with ads HERE, or you can purchase it for streaming HERE on Amazon.