The Complete List of British TV Shows on HBO Max (2021)
In some cases, we earn commissions from affiliate links in our posts.
Last Updated on December 8, 2021 by Stefanie Hutson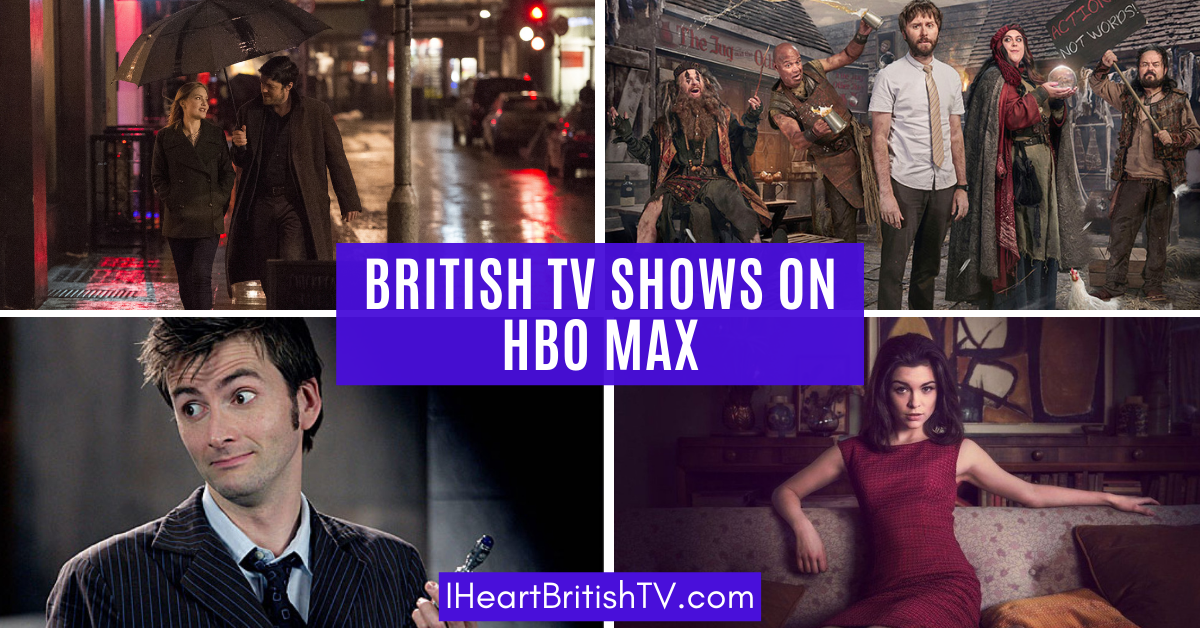 Traditionally, HBO hasn't been known for their enormous supply of British TV shows. That's not to say they haven't had some good ones, but they've generally been few and far between, making it a poor choice for people who primarily watch British programming.
In the last year or two, that's been changing. Now, HBO's HBO Max streaming service boasts quite a few top-notch British TV shows – including some of the best comedies and higher-budget dramas to come out recently.
Editor's Note: This list is current as of early December 2021. We update as often as possible, but please remember that services are constantly changing their offerings, and our team is small.
British TV Shows on HBO Max (December 2021)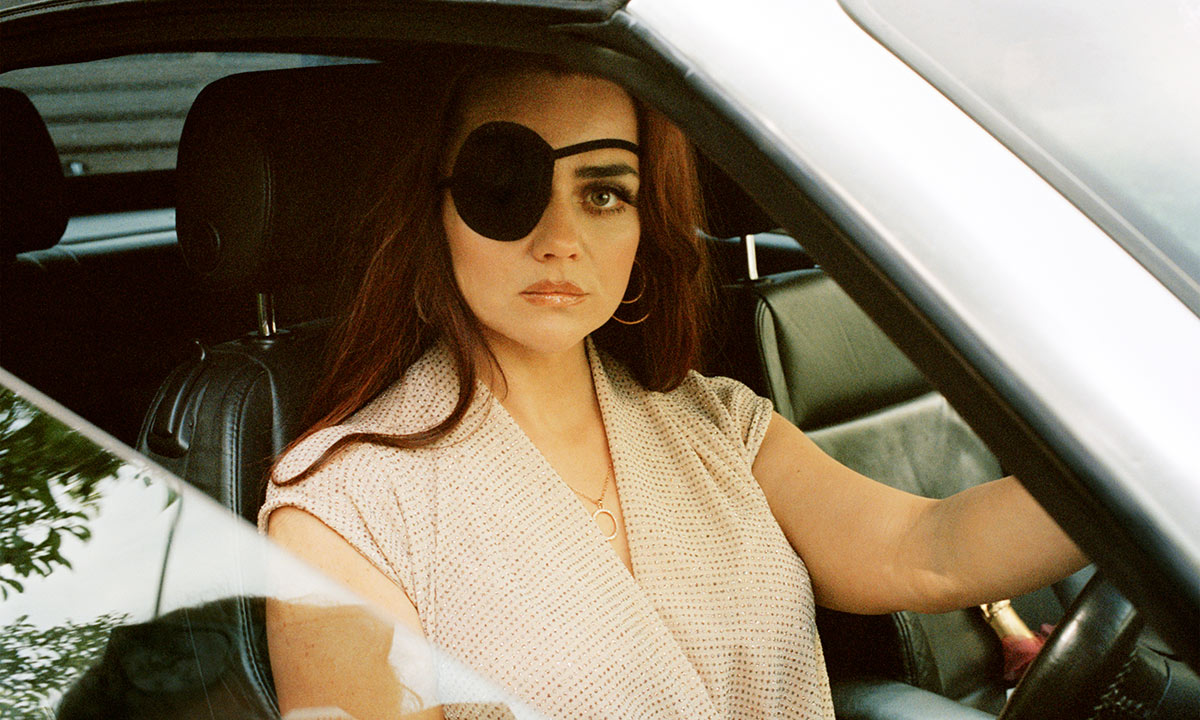 Adult Material – 2020 – Hayley Squires stars as Jolene Dollar, a mother of three and proud breadwinner in spite of her unusual career choice as an actress in adult films. Her life is basically good, and she's come to act as a mother figure for other young women in the industry – until she meets 19-year-old Amy. Though she tries to look after Amy like the others, the relationship soon causes all sorts of problems in both her work and home life.
The Alienist – United States – 2018 – Though American, this series stars Welshman Luke Evans. It's a period crime drama set in late 1800s New York City, with the first season focusing on finding someone who's killing boy prostitutes. The second season sees some of the characters working as private detectives to find a kidnapped infant.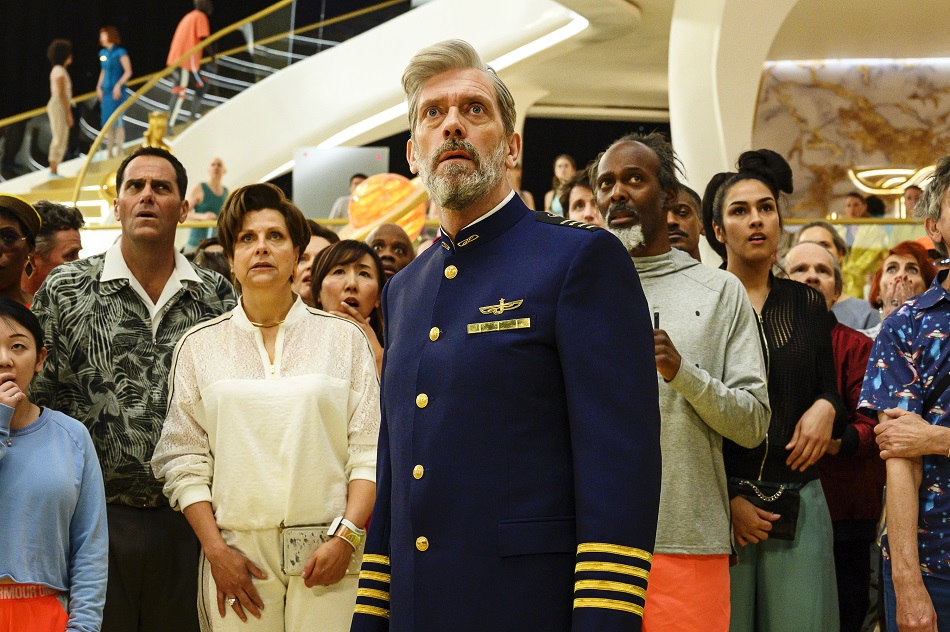 Avenue 5 – United States – 2020 – Hugh Laurie and Josh Gad star in this science fiction comedy about a space cruise ship. They've been thrown off course, and it's estimated that it will take them three years to get back to Earth – but they only have enough supplies for eight weeks. Along with Hugh Laurie, you'll spot a number of popular British actors including Daisy May Cooper (This Country) and Matthew Beard (Vienna Blood).
Bedlam – 2011 to 2012 – When a haunted former asylum is turned into a high-end apartment building, it has unexpected consequences for the building's new tenants.
The Bridge – 2020 – James MacAvoy narrates this reality series about British people who are thrown into the wild and asked to build an 850-foot bridge with only their hands and limited supplies.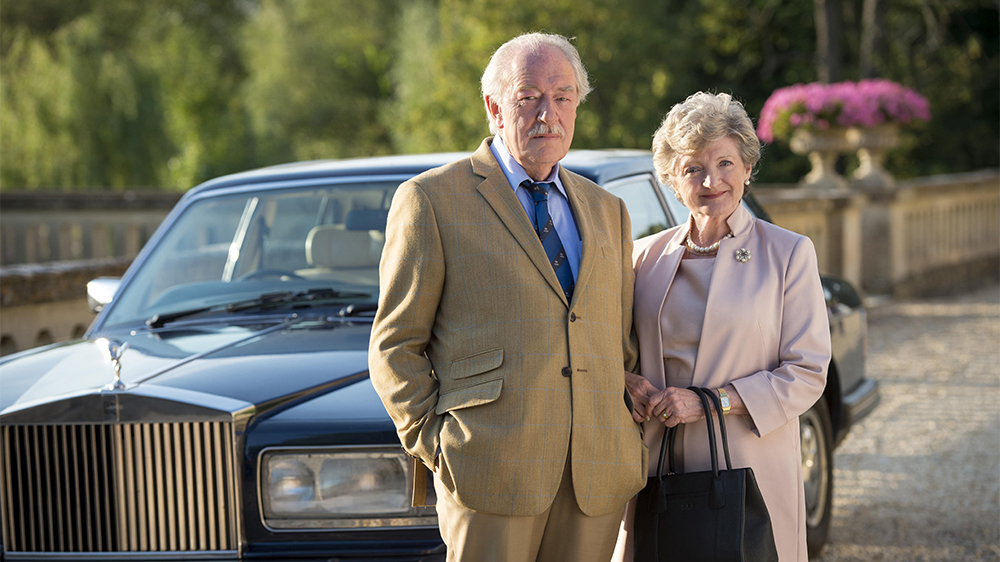 The Casual Vacancy – 2015 – This miniseries is based on JK Rowling's novel of the same name, and it tells the story of a town resident's sudden death and how it impacts the local community.
Catherine the Great – 2019 – Helen Mirren stars as Catherine the Great in this four-part miniseries. The series covers the later portion of her life, from 1764 until her death in 1796. Jason Clarke (Zero Dark Thirty), Rory Kinnear (Penny Dreadful), Richard Roxburgh (Rake), and Paul Ritter (No Offence) also appear.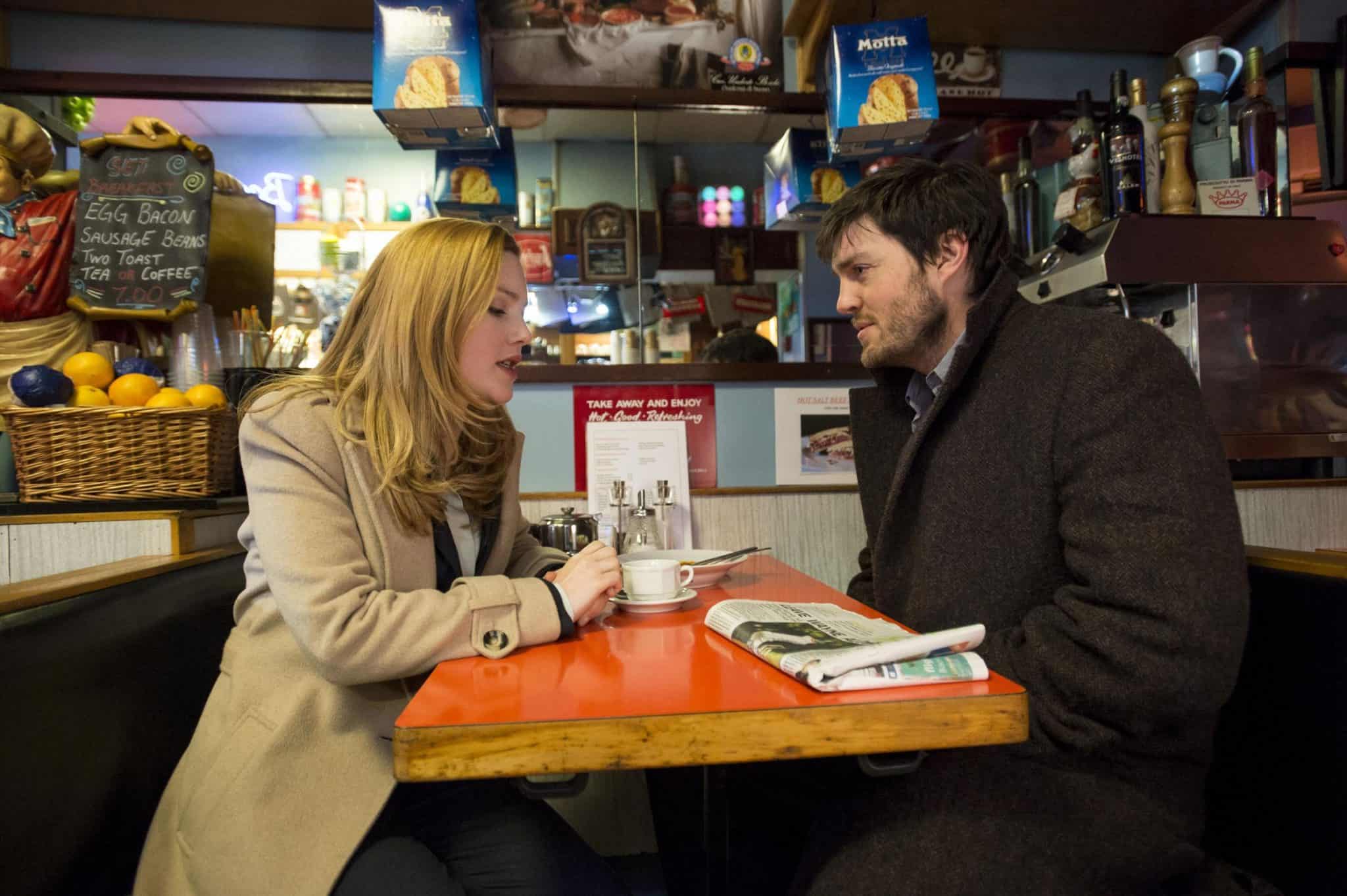 C.B. Strike (aka Strike) – 2017 to present – Based on the Cormoran Strike novels written by JK Rowling under the Robert Galbraith pseudonym, this series sees war veteran Cormoran Strike team up with a highly-competent assistant who helps him solve cases and transform his ailing business. Season 3 of C.B. Strike is filming in early 2022.
Chernobyl – 2019 – Screenwriter Craig Mazin created this moving five-part historical adaptation of the Chernobyl nuclear disaster. The series includes a number of actors likely to be familiar to British TV fans, including Jared Harris (The Crown), Stellan Skarsgård (Pirates of the Caribbean), Paul Ritter (No Offence, Friday Night Dinner), and Emily Watson (Miss Potter).
Chewing Gum – 2015 to 2017 – A young woman from a poor religious family is ready to grow up – and as she sees it, the first step is to have sex.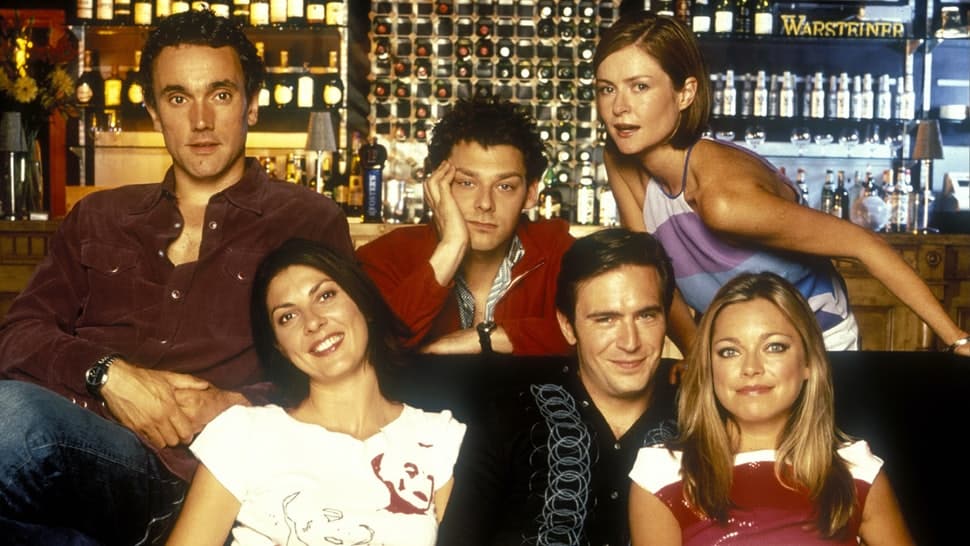 Coupling – 2000 to 2004 – Six young adults in London navigate work, love, and the transition into responsible adulthood. Many have called this "the British Friends".
Cowboy Builders – 2009 to present – Cowboy builders are tradesmen who do rubbish work at inflated prices – often not even finishing the job. This series aims to help the affected homeowners by repairing the damage and catching the criminals.
DCI Banks – 2010 to 2016 – Stephen Tomkinson (Ballykissangel, Wild at Heart) stars as DCI Alan Banks, a skilled but stubborn Yorkshire-based investigator.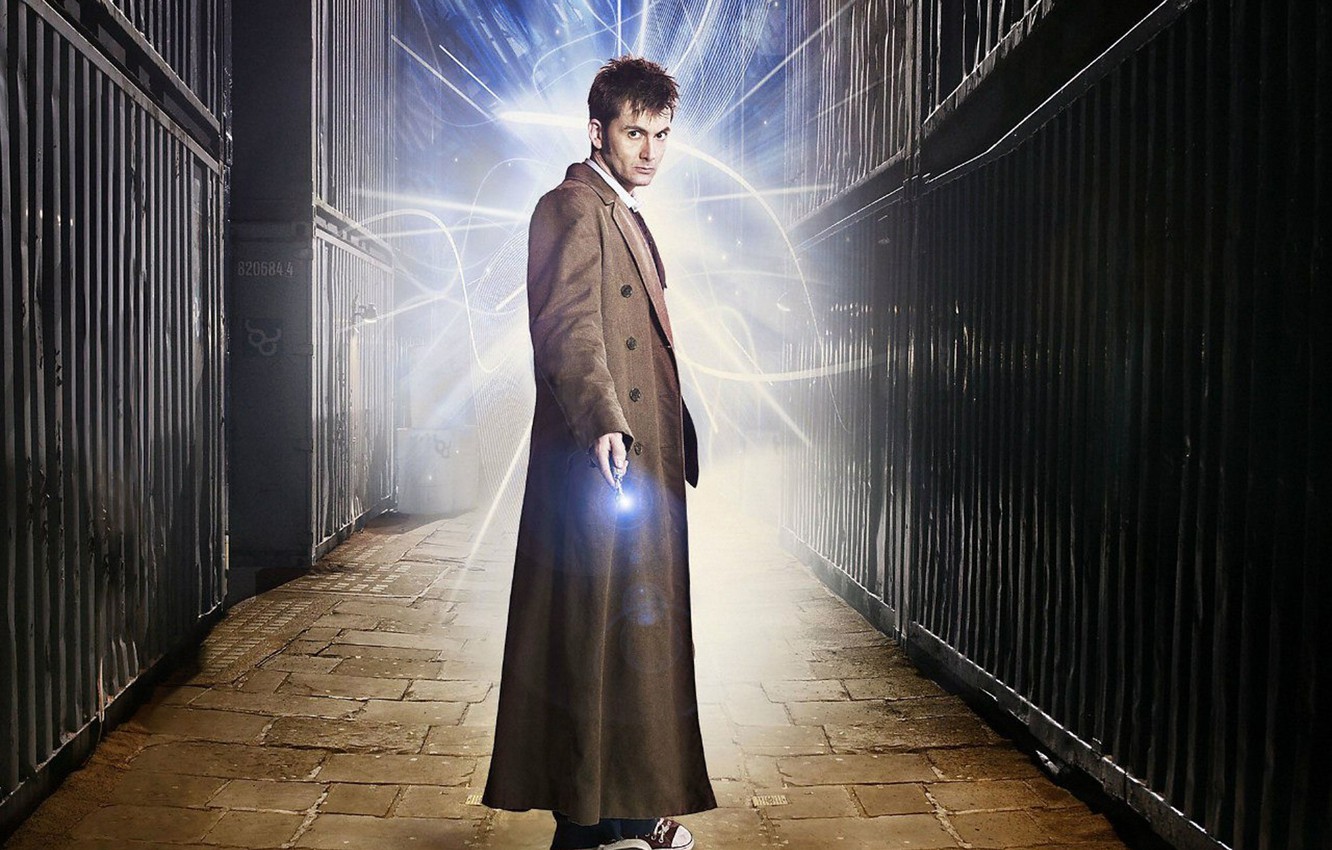 Doctor Who – 1963 to present – A mysterious Time Lord travels through time and space, exploring and saving the world in equal measure. HBO Max has all the modern Doctor Who episodes up through season 12. Season 13 is available on AMC+.
The Dog House UK – 2019 – This series follows the dedicated animal heroes at Wood Green animal charity in Godmanchester as they help homeless dogs find new humans.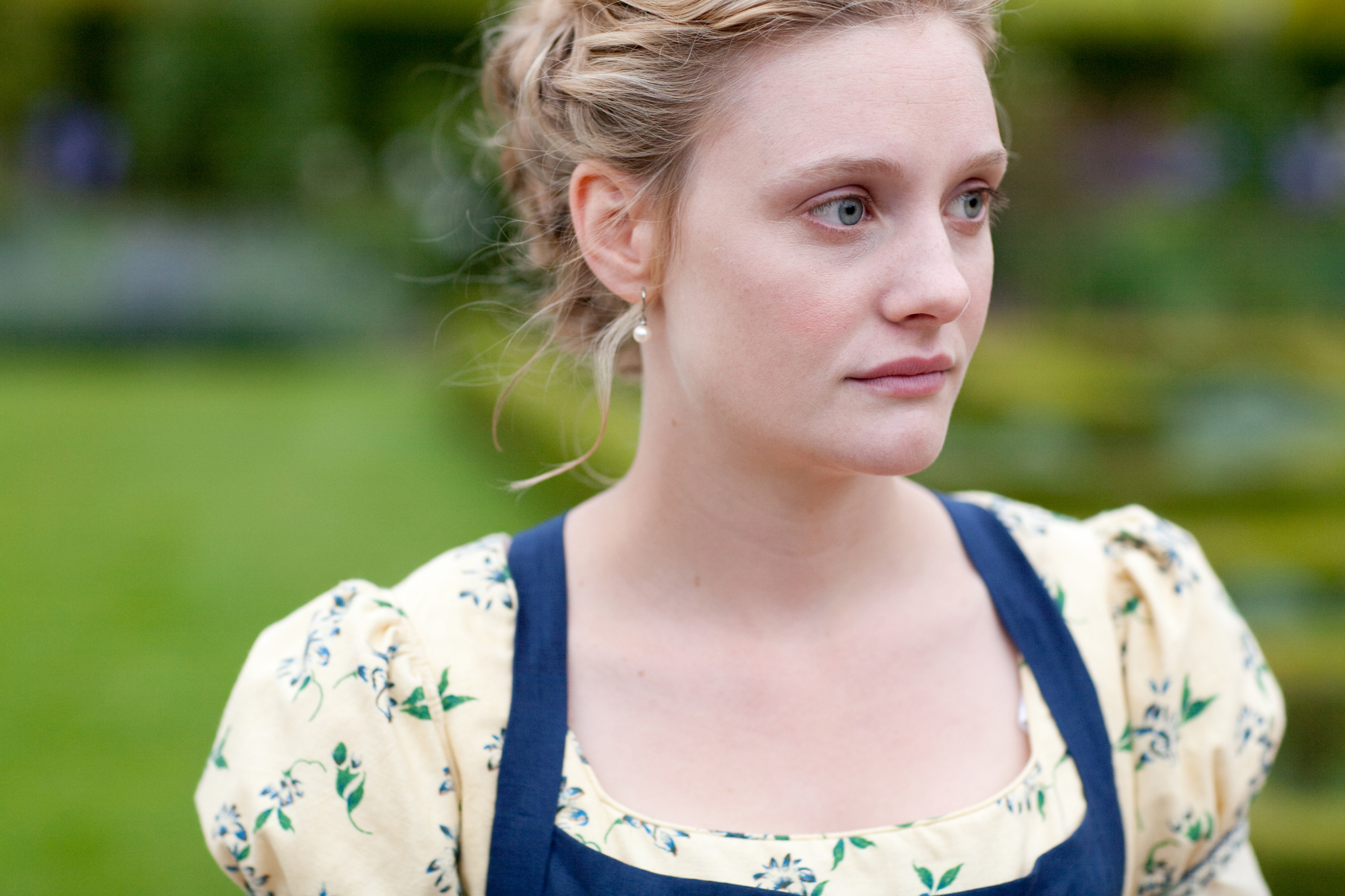 Emma (2009) – Romola Garai stars as matchmaker Emma Woodhouse in this miniseries based on the classic Jane Austen novel. See also: Emma (2020) – though not a film, it's also available on HBO Max.
The Fades – 2011 – A young man is haunted by dreams he can't explain, and he begins to see spirits around him – some of them malicious.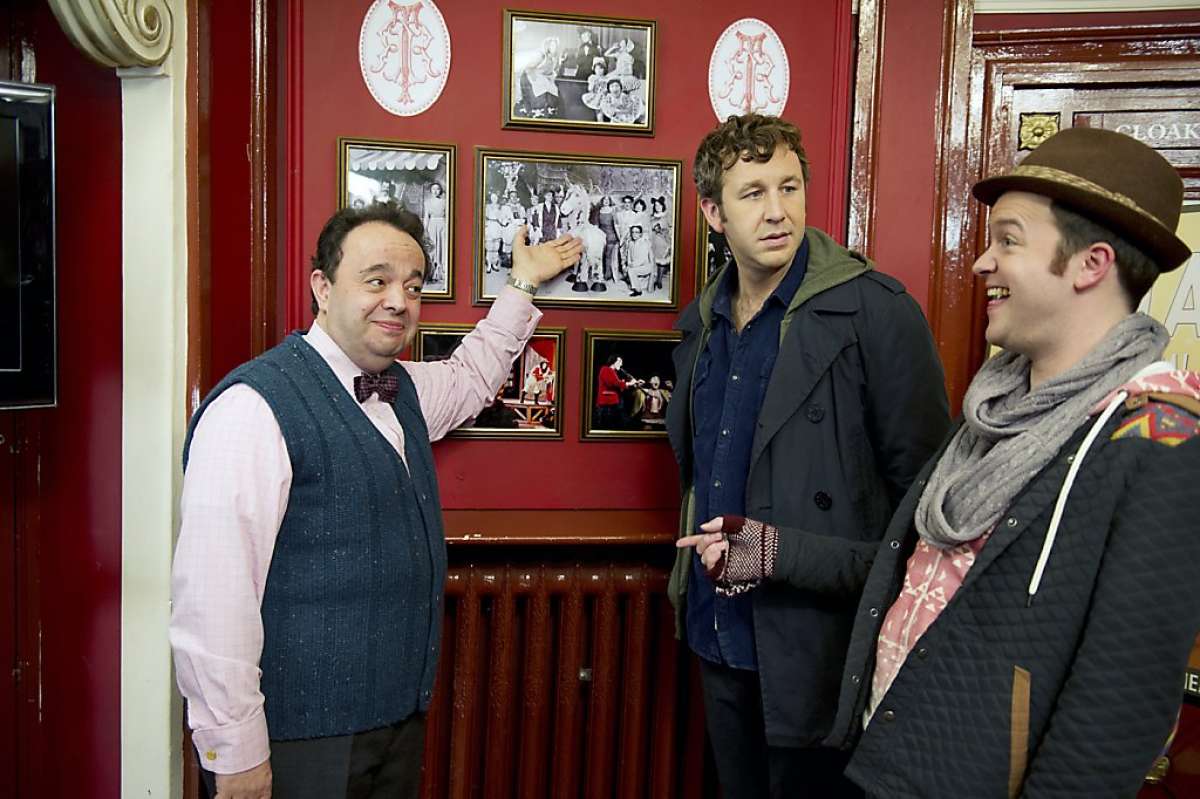 Family Tree – 2013 – This hilarious series follows one man's efforts to track down long-lost members of his family tree.
First Dates Hotel – 2017 to present – This spin-off of First Dates sees two strangers meeting on a date, but with the option to check into a boutique hotel together if the night goes well.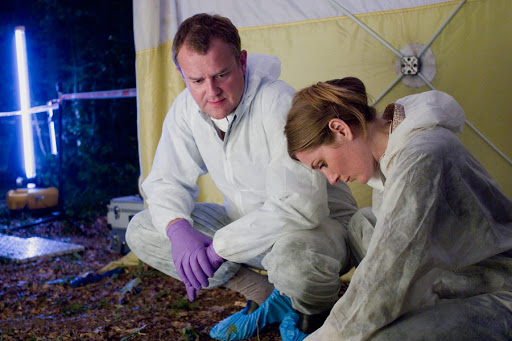 Five Days – 2007 to 2010 – Each series of this drama covers five non-consecutive days in a major police investigation.
Frayed – 2019 – In this period comedy-drama, a wealthy London housewife faces serious chances of circumstance after her husband dies. It's 1988, and she's forced to move herself and her two children back to her hometown of Newcastle in Australia, only to find that no one there likes her. Star Sarah Kendall was also the creator and writer of the six-episode series.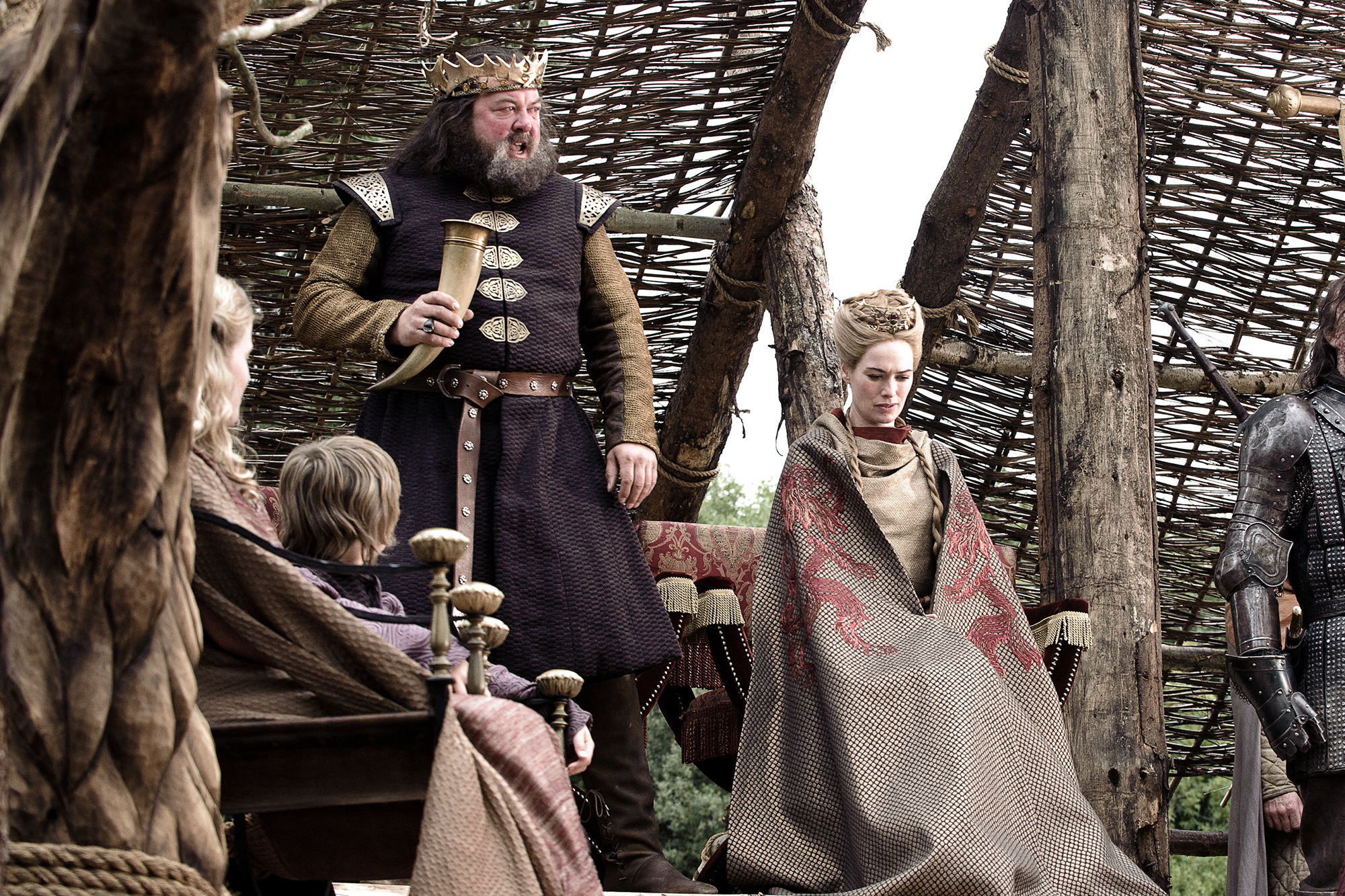 Game of Thrones – 2011 to 2019 – In a mythical world, families fight for control of the Iron Throne. The series is based on the novels of George R.R. Martin, and the show is estimated to have had the largest cast on television.
Gavin & Stacey – 2007 to 2019 – After months of chatting, Gavin and Stacey leave their homes in Essex and Wales to meet for the first time in London. This much-loved comedy classic features a number of British acting favourites including Larry Lamb, Ruth Jones, Alison Steadman, Rob Brydon, and James Corden.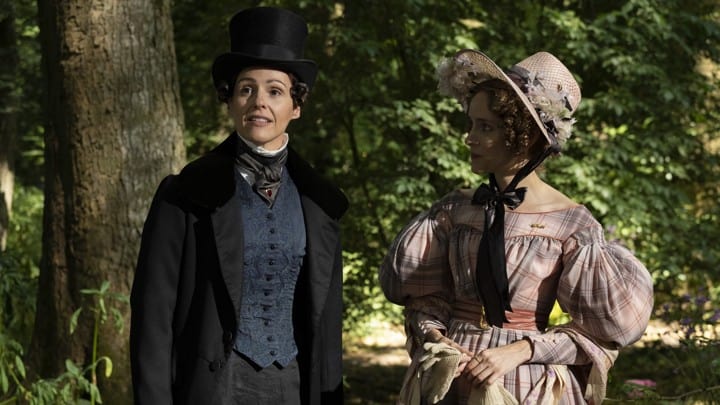 Gentleman Jack – 2019 to present – The incomparable Sally Wainwright (Happy Valley, Last Tango in Halifax) ventures into historical drama, bringing us the story of 19th century English industrialist, landowner, and lesbian Anne Lister. Suranne Jones (Doctor Foster) stars as Lister, a Yorkshire woman who was very much ahead of her time. Other cast members include Sophie Rundle as Ann Walker, Timothy West as Jeremy Lister, and Stephanie Cole as Aunt Ann Walker.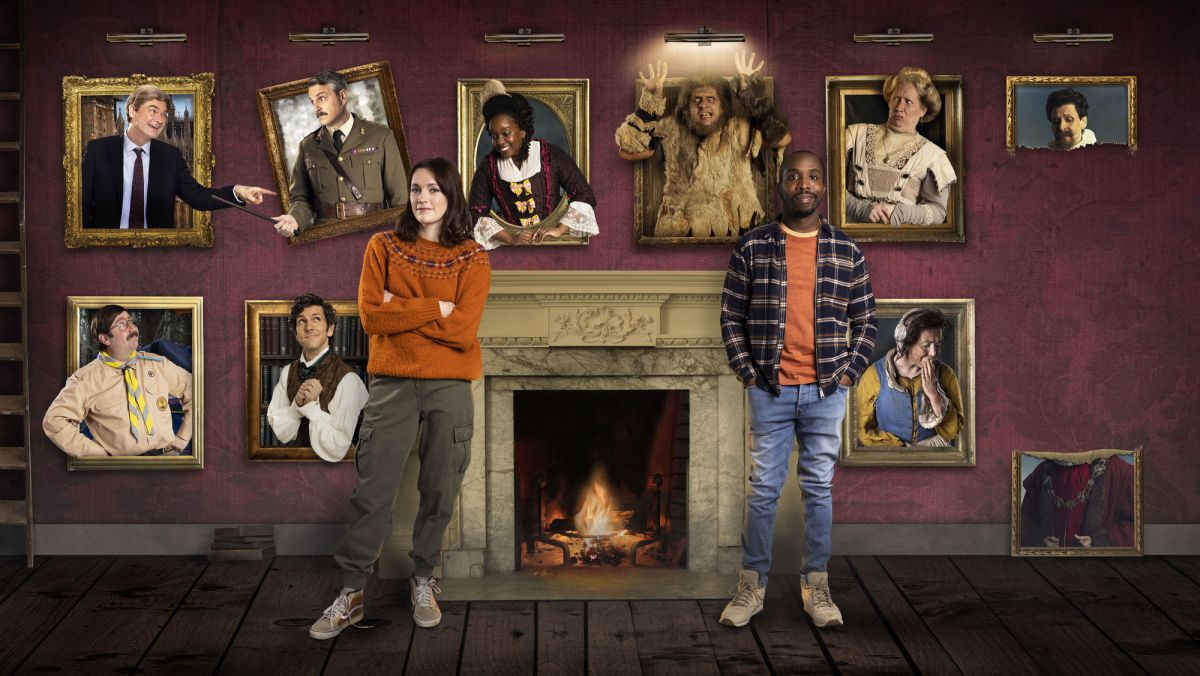 Ghosts – 2019 to present – This series focuses on a group of ghosts who have accumulated over the course of centuries in a country house. When a young couple inherits the grand but crumbling pile, they have to learn to co-exist. The series was written and performed by a number of cast members from the BBC children's series Horrible Histories. Season 4 of Ghosts is on the way.
The Great Pottery Throwdown – 2015 to present – This competition series follows a group of amateur potters as they compete to see who's best.
Gunpowder – 2017 – Kit Harington (Game of Thrones) stars in this three-part period drama about the Gunpowder Plot of 1605.
Hello Ladies – United States – 2013 – While not technically British, this series comes from Stephen Merchant, a British actor and writer who has partnered with Ricky Gervais. It sees him playing an awkward Englishman looking for love in LA. See also – Hello Ladies: The Movie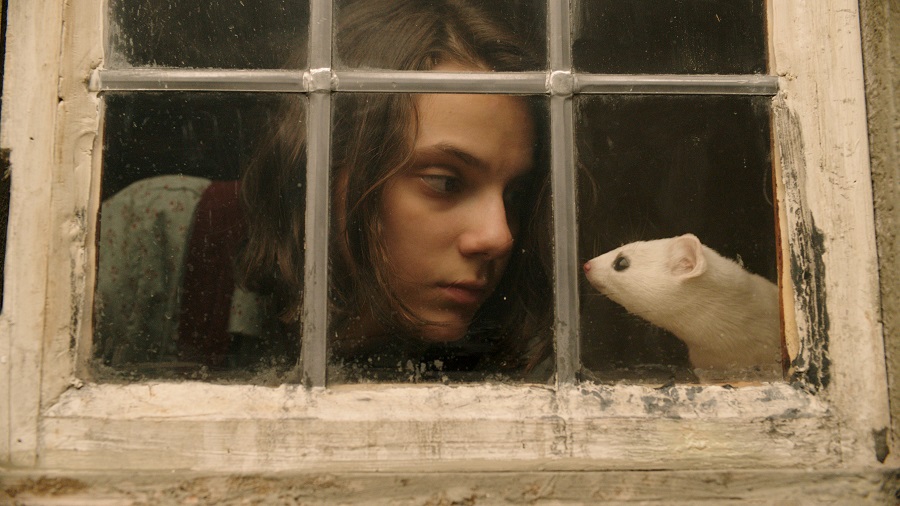 His Dark Materials – 2019 – Based on the trilogy by Oxford novelist Philip Pullman, this eight-episode fantasy series takes place in an alternate world where each human has an animal companion called a daemon. A young orphan girl living at Jordan College, Oxford, is drawn into a dangerous puzzle when her friend, a fellow orphan, is kidnapped. Among the stars are Lin-Manuel Miranda (Hamilton), Ruth Wilson (Luther), James McAvoy (Shameless), David Suchet (Poirot), and Andrew Scott (Fleabag). Dafne Keen (The Refugees) plays Lyra.
Home – 2019 to present – After a holiday to France, a middle-class British family finds a Syrian man, Sami, hiding in their boot. This comedy-drama follows Sami as he builds a new life in the UK.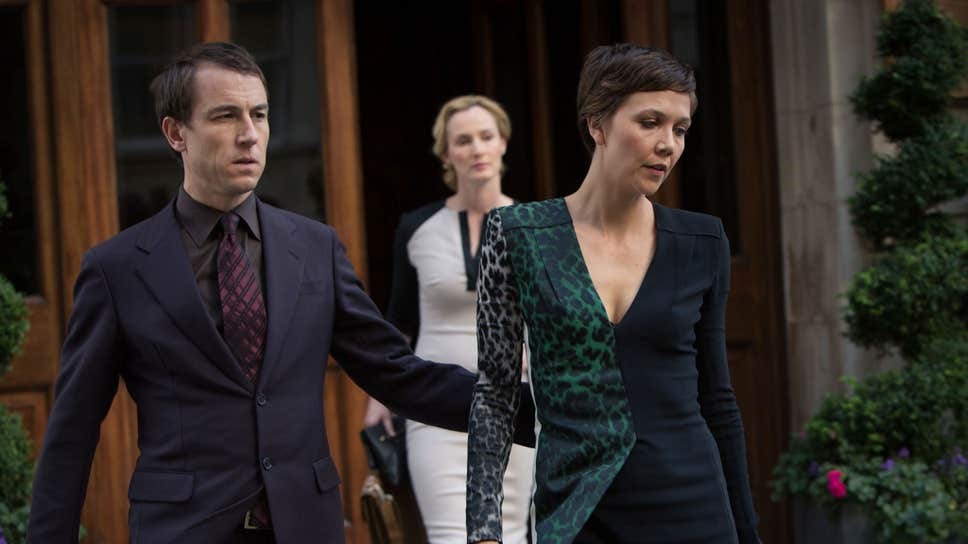 The Honourable Woman – 2014 – This BBC and SundanceTV production saw Maggie Gyllenhaal playing Nessa Stein, an Anglo-Jewish businesswoman who's been recognised for her philanthropic efforts in the Middle East. Unfortunately, her efforts attract attention that leads her into a great deal of trouble.
I Hate Suzie – 2020 – Billie Piper (Doctor Who) stars in this eight-part original drama about a young woman whose life is upended when her phone is hacked and a compromising photo of her goes public. Lucy Prebble (Secret Diary of a Call Girl) was Piper's co-creator on the series.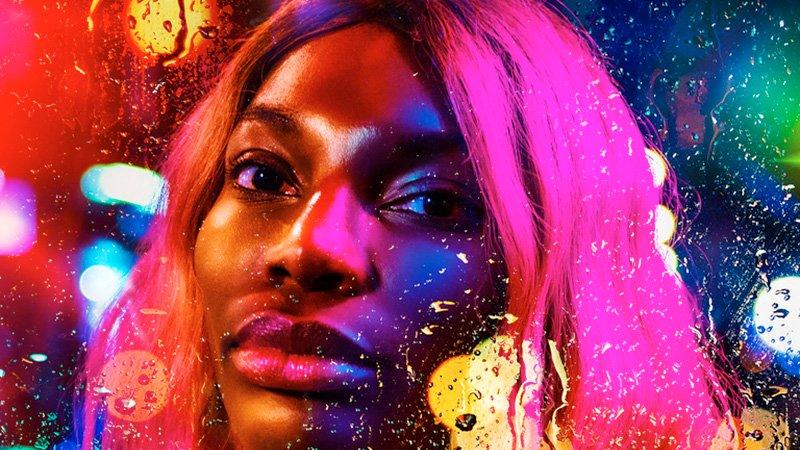 I May Destroy You – 2020 – This sexual consent drama consists of twelve half-hour episodes in which Michaela Coel (Chewing Gum) plays a care-free Londoner whose existence is turned upside-down after her drink is spiked with a date-rape drug.
Industry – 2020 – Lena Dunham (Girls) will direct and executive produce this eight-part series about a group of young people trying to break into the world of high-finance in London around the 2008 market collapse. As a note, this series has some fairly extreme adult content involving sex and drug use. It is most definitely not family-friendly.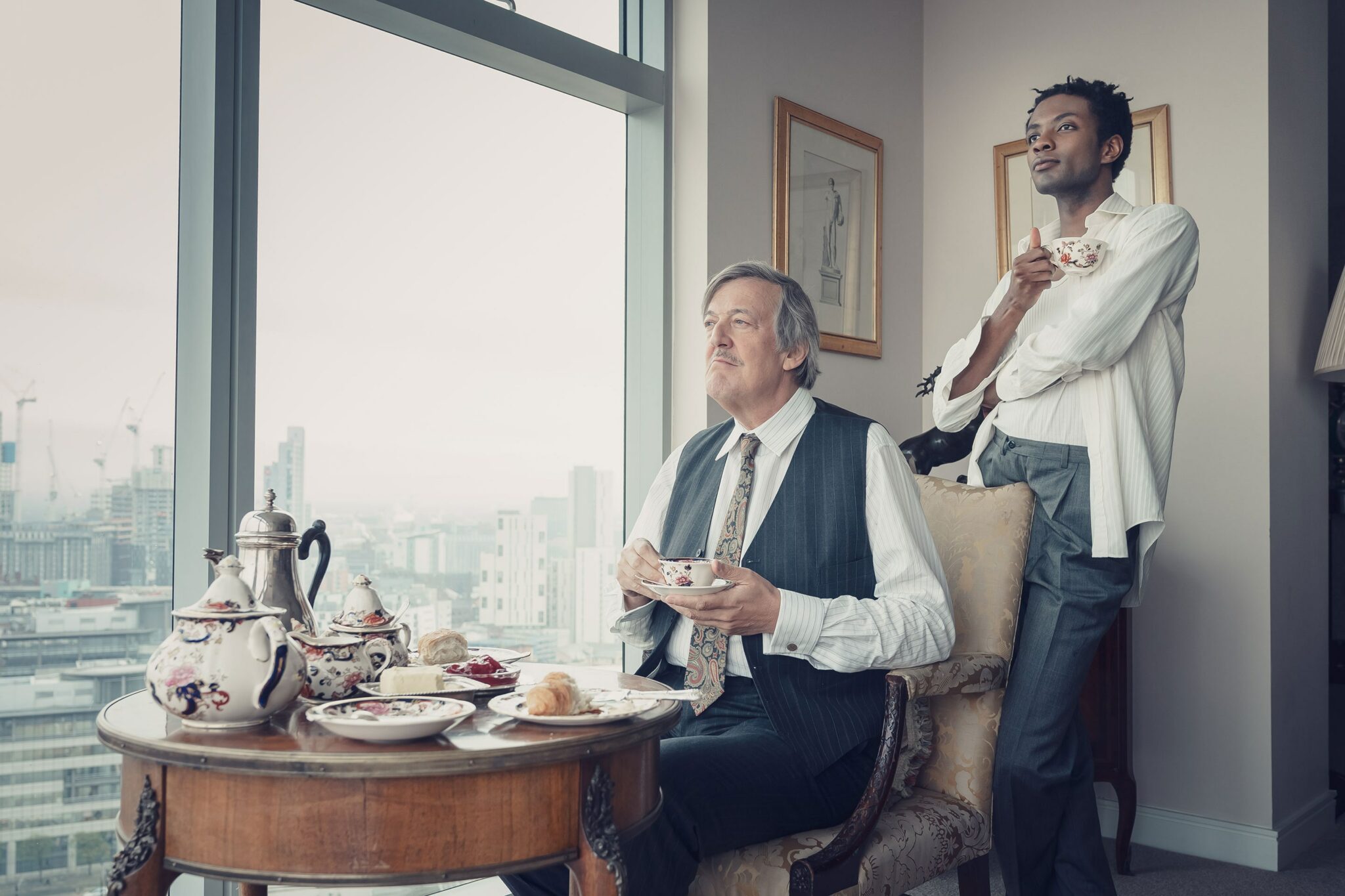 It's a Sin – 2021 – This Russell T Davies series follows a group of gay men in London during the HIV/AIDS crisis of the 1980s. Olly Alexander stars as Ritchie Tozer, and the cast includes a number of well-known actors including Keeley Hawes, Neil Patrick Harris, and Stephen Fry.
Jane Eyre – 2006 – This two-part adaptation of the classic Charlotte Bronte novel tells the story of a young woman who falls in love with the dark and brooding Mr. Rochester. Ruth Wilson (Luther) stars.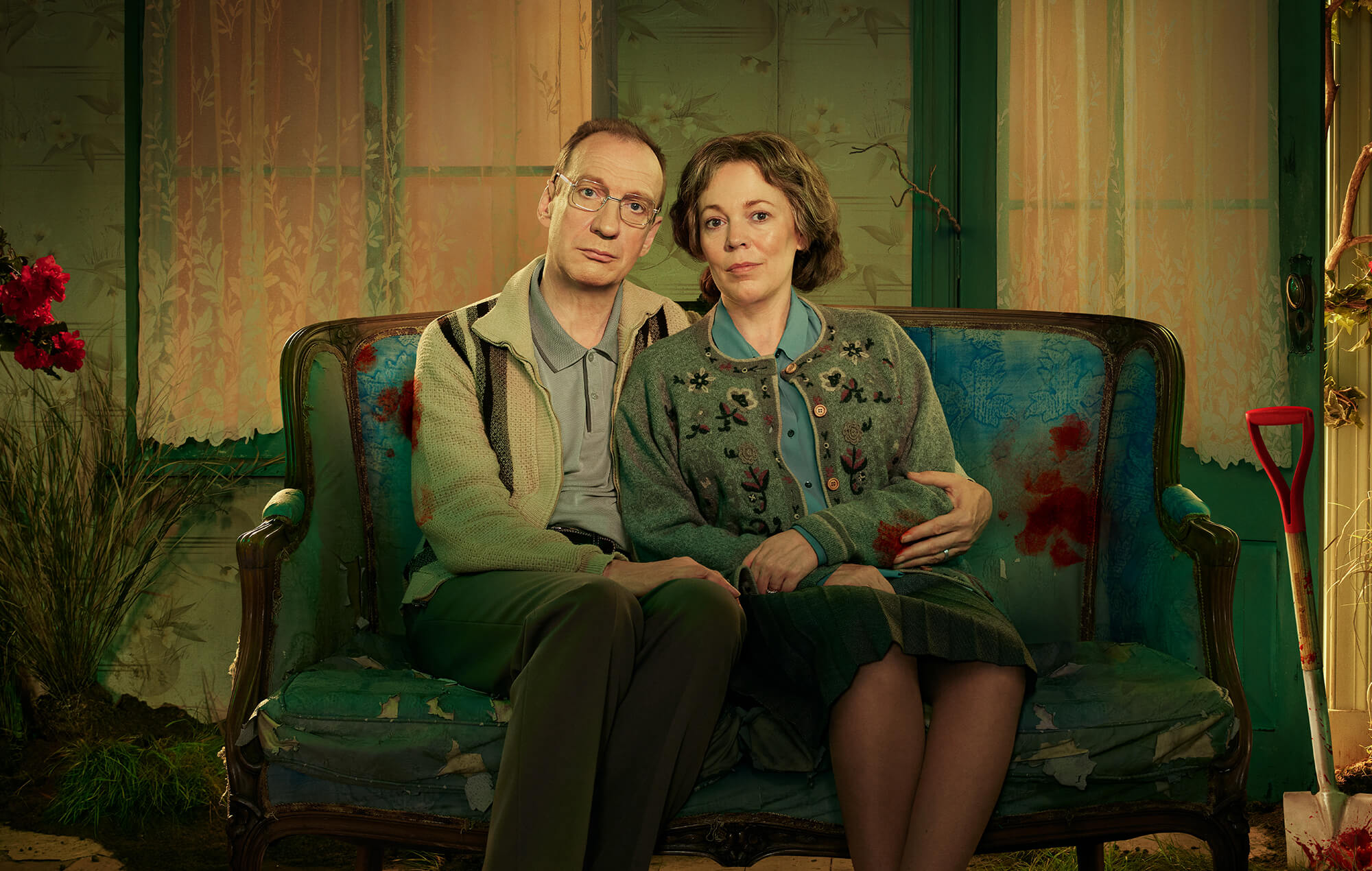 Landscapers – 2021 – Olivia Colman stars in this miniseries about a mild-mannered woman and her husband…and the body found in the back garden of their Nottinghamshire home.
Life's Too Short – 2011 to 2012 – Warwick Davis stars as a scheming actor aiming to be nothing less than Britain's number one little person.
Louis Theroux Collection – This collection gathers up a number of British-American documentarian Louis Theroux's works, with many of them exploring themes of poverty and social justice.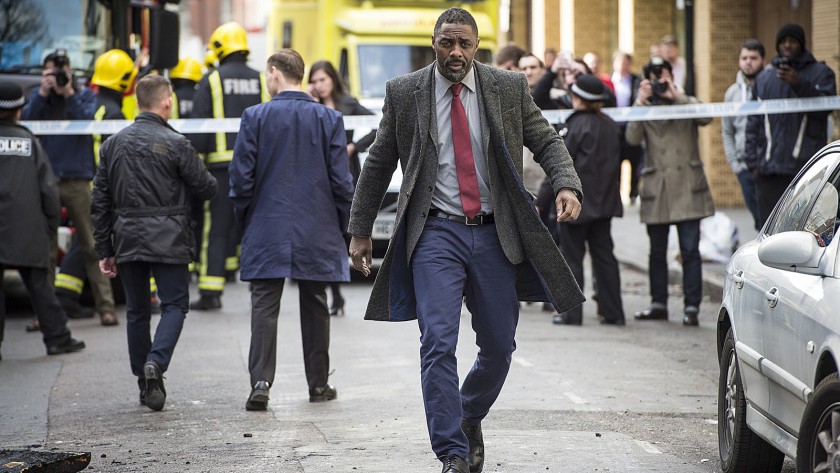 Luther – 2010 to 2019 – Idris Elba stars as a brilliant London detective who frequently gets into trouble because of his passion for the job.
Mare of Easttown – United States – 2021 – English actress Kate Winslet stars in this American series about a Pennsylvania detective investigating the murder of a teenage mother. She's haunted by another unsolved case, and her town is losing faith in her.
The Misadventures of Romesh Ranganathan – 2019 to 2020 – This reality series follows British comedian Romesh Ranganathan as he travels to some of the world's least popular tourist destinations.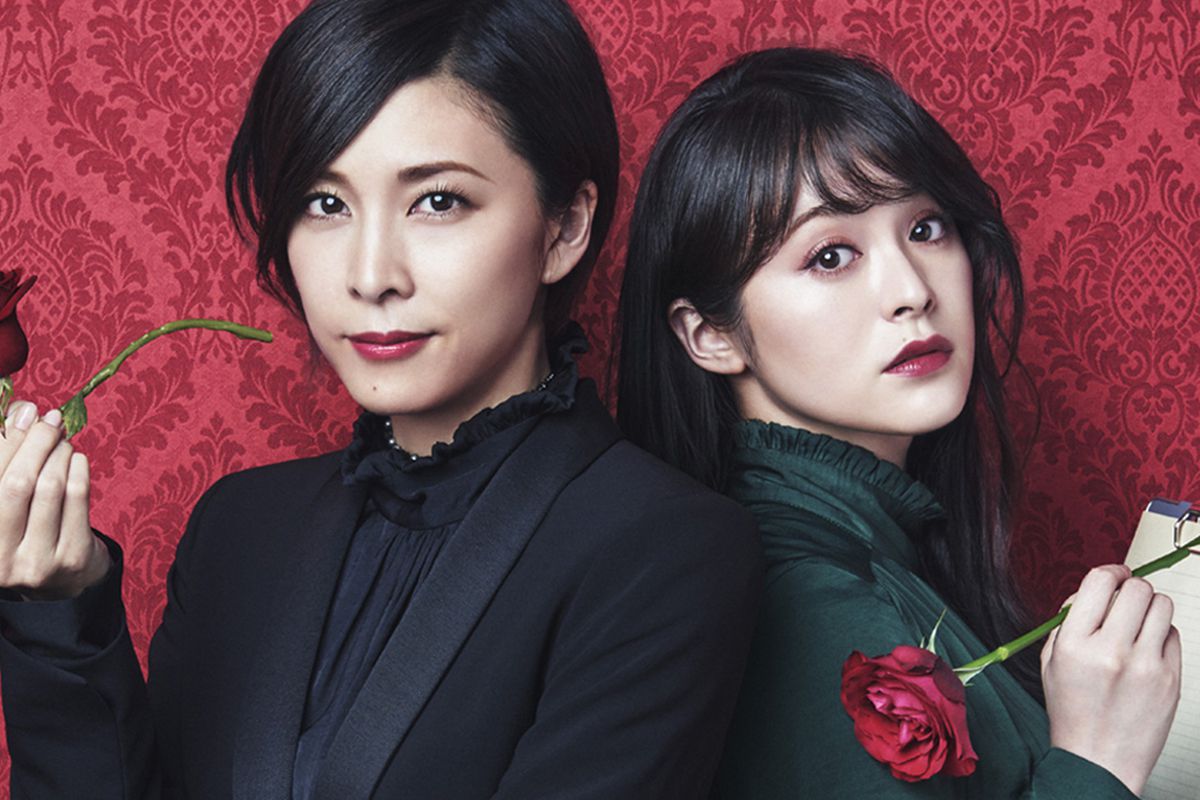 Miss Sherlock – Japan – 2018 – This Japanese adaptation of the Sherlock Holmes story sees a young "Miss Sherlock" working alongside the Tokyo police.
The Murders at White House Farm – 2020 – This crime drama series is an adaptation of real-life events that took place in August 1985, when Jeremy Bamber murdered his entire family. Freddie Fox (Cucumber) plays Jeremy Bamber, Mark Addy (Game of Thrones) plays Stan Jones, a detective convinced of his guilt, and Cressida Bonas (Prince Harry's ex) fills the role of Bamber's sister Sheila.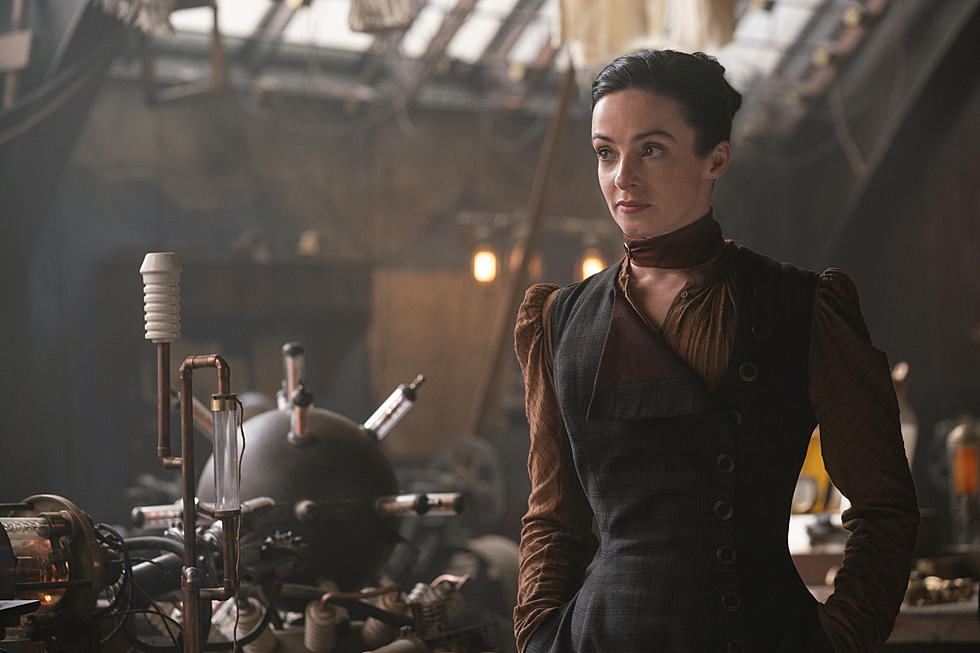 The Nevers – 2021 – Joss Whedon (Buffy the Vampire Slayer) is the creator for this Victorian sci-fi drama about a group of Victorian women with unusual abilities. The cast includes Laura Donnelly, Olivia Williams, Eleanor Tomlinson, and James Norton, and the series will premiere on April 11th.
The No. 1 Ladies' Detective Agency – 2009 – Based on the novels of Scottish author Alexander McCall Smith, this series follows a young woman in Botswana as she opens her country's first female-owned detective agency.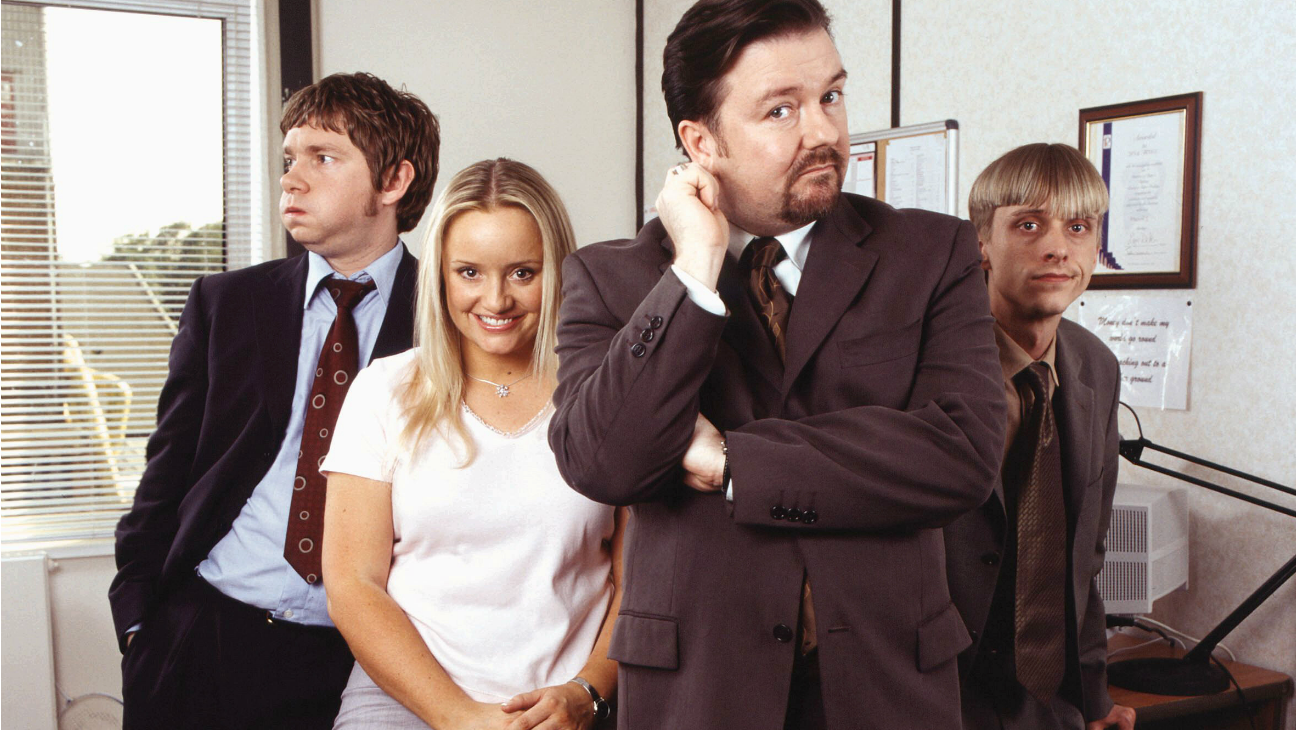 The Office – 2001 to 2003 – Before there was Michael Scott in the US, there was David Brent in Slough, England. Written by Ricky Gervais (After Life) and Stephen Merchant (Hello Ladies), this mockumentary-style programme takes place in the office of the fictional Wernham Hogg paper company. Mackenzie Crook (Detectorists) and Martin Freeman (Sherlock) are also among the stars.
The Outsider – United States – 2020 – Based on the Stephen King novel of the same name, this miniseries includes British stars Paddy Considine (Peaky Blinders) and Cynthia Erivo (Mr. Selfridge). The series follows a particularly confounding investigation into the murder of a young boy.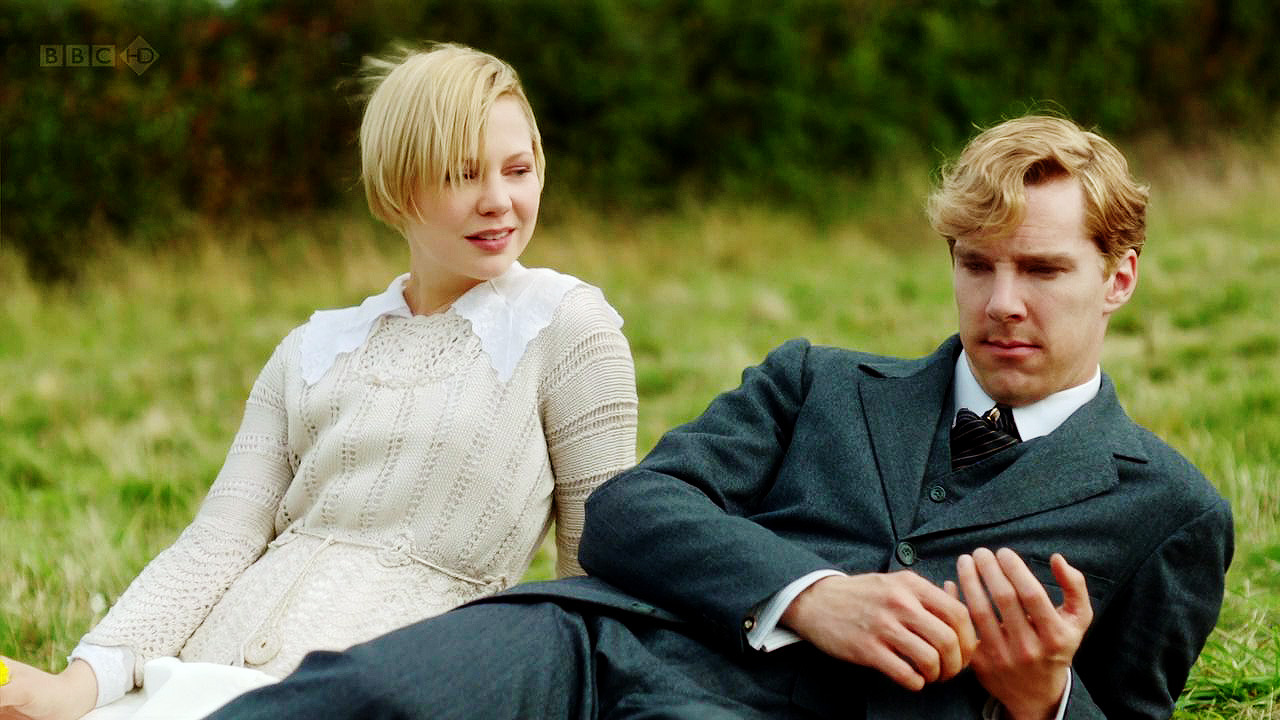 Parade's End – 2013 – Benedict Cumberbatch (Sherlock) stars in this series adapted from Ford Madox Ford's tetralogy of novels. It focuses on the lives and relations of three Brits just before and at the outset of World War I.
Perry Mason – United States – 2020 – Welshman Matthew Rhys stars in this prequel to the original Perry Mason. It's set in 1932 Los Angeles, when Mason is struggling to get back on track after a divorce and his war trauma.
Pride & Prejudice – 1995 – Jennifer Ehle and Colin Firth star in this much-loved adaptation of Jane Austen's classic novel that starts with "a single man in possession of a good fortune".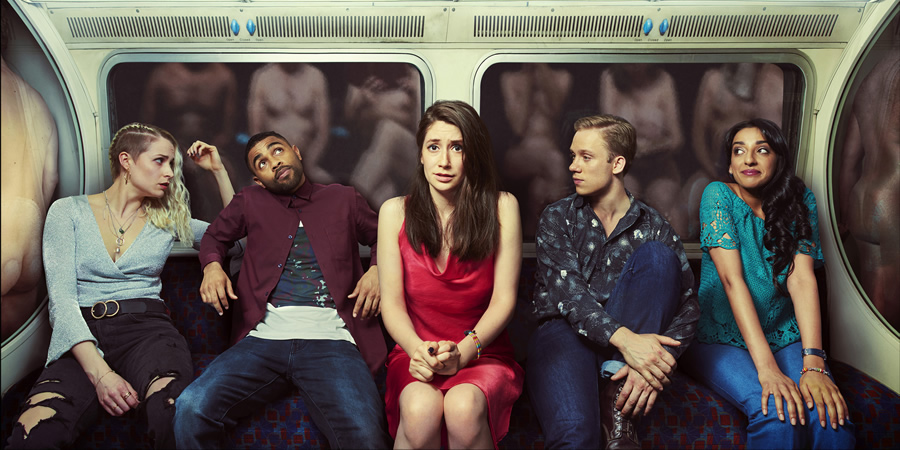 Pure – 2019 – This quirky sitcom focuses on a young woman who is plagued by constant, irrepressible sexual thoughts. She doesn't know what's wrong with her, but it's intruding on her ability to function normally. As she attempts to get a handle on her problem, she's also embarking on a journey of personal growth and exploration in the city of London. The series is an adaptation of Rose Cartwright's book of the same name.
Run – United States – 2020 – This comedy-thriller begins with two people who once made a promise that if either ever texted the word "RUN" to the other, they'd drop everything and meet in Grand Central Terminal and travel the country together. While this is an American series, Brit Phoebe Waller-Bridge is both executive producer and a recurring character. One of the leads, Domhnall Gleeson, is Irish.
Sally4Ever – 2018 – A woman decides to leave a boring man to have an affair with a woman instead.
Sarah Jane Adventures – 2007 to 2011 – This children's show is a Doctor Who spin-off that follows former companion Sarah Jane Smith, now an investigative journalist.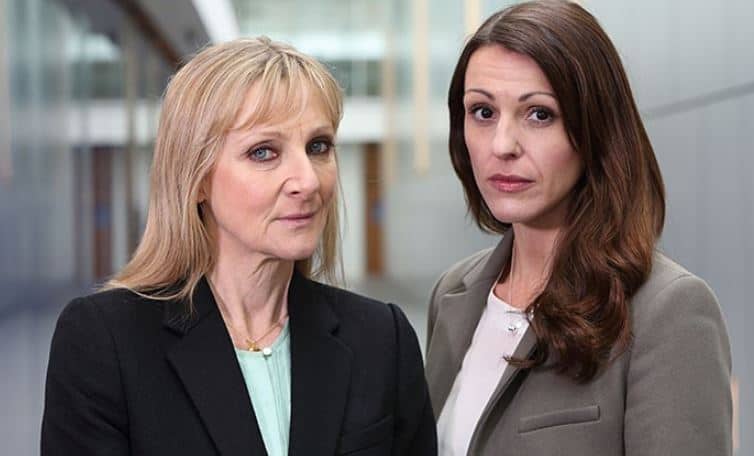 Scott & Bailey – 2011 to 2016 – Two very different female police detectives enjoy a close friendship and productive partnership.
Singletown – 2019 – This British reality series follows a group of young people who've agreed to pause their current relationships and spend a month going on dates with other people.
Stacey Dooley Investigates Collection – 2009 to present – Amateur British journalist Stacey Dooley travels the world to uncover and expose injustice.
Starstruck – 2021 – Jessie is a young woman from New Zealand who's struggling to get by in London, and her life is flipped upside-down when she realises she slept with a famous actor on New Year's Eve.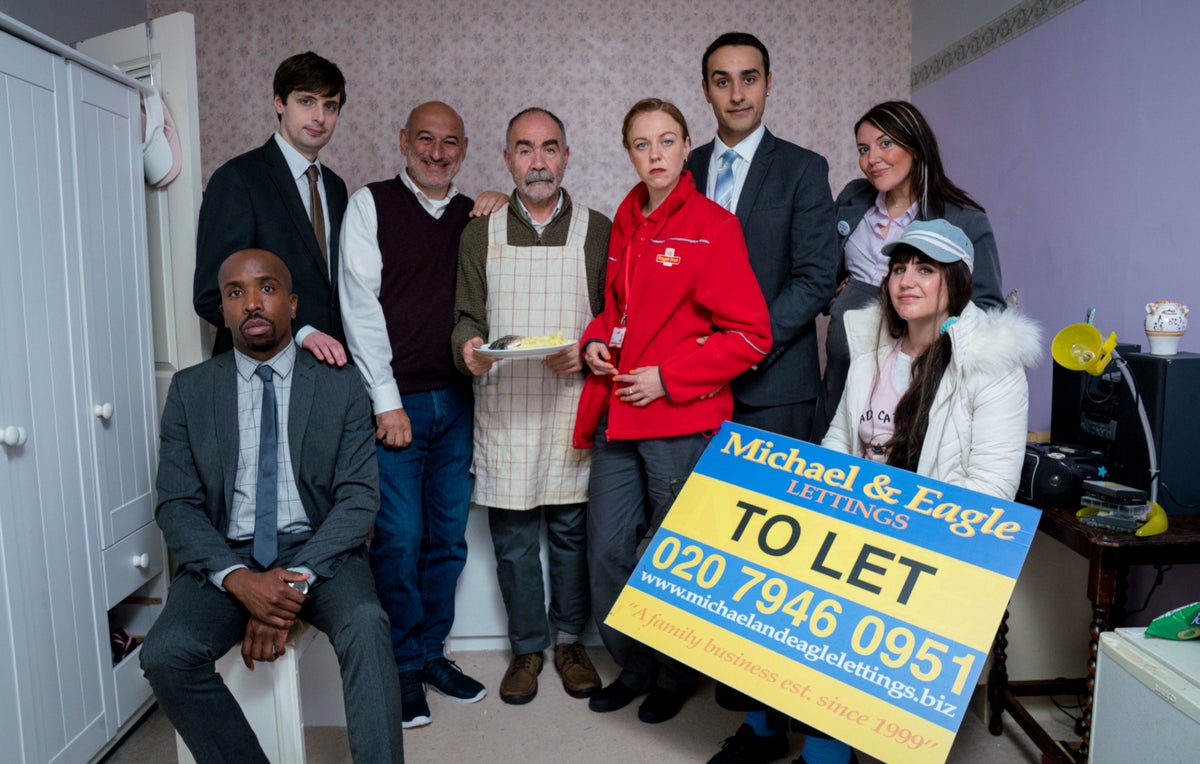 Stath Lets Flats – 2018 to present – This sitcom follows Stath Charalambos, a wildly incompetent Greek-Cypriot letting agent in London. He only has a job because his father owns the company, and he's constantly in competition with Carole (Katy Wix, Agatha Raisin), his more capable co-worker. Season 3 arrived on December 3rd.
The Third Day – 2020 – This drama follows the individual journeys of a man (Jude Law, Sherlock Holmes) and woman (Naomie Harris, Skyfall) who are drawn to a mysterious island off the British coast.
Top Gear – 2002 to present – This long-running remake of the classic 1970s series sees Jeremy Clarkson and a variety of other presenters checking out some of the world's finest cars.
Torchwood – 2006 to 2011 – A secret agency called Torchwood fights off threats from aliens and the supernatural. The series is a spin-off of Doctor Who.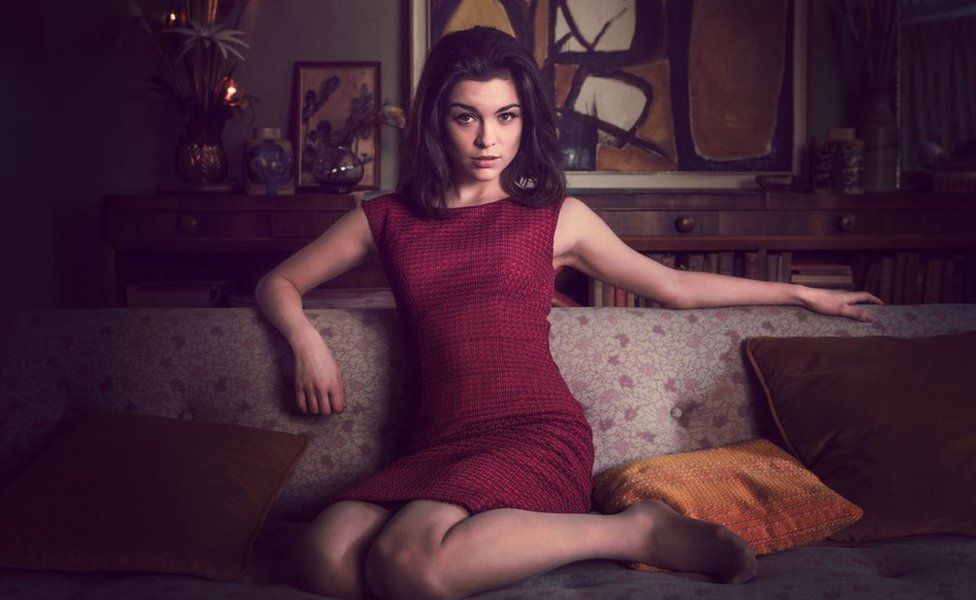 The Trial of Christine Keeler – 2019 – This miniseries is based on the events surrounding the Profumo affair of the 1960s, when Secretary of State for War John Profumo was found to be having a sexual relationship with Christine Keeler, a 19-year-old aspiring model. Sophie Cookson (Red Joan), James Norton (Grantchester), and Emilia Fox (Silent Witness) are among the stars of the upcoming series.
Trigonometry – 2020 – This eight-part rom-com tells the story of a cash-strapped London couple (played by Thalissa Teixeira and Gary Carr) who open their cramped apartment to a third person (Ariane Labed). Life gets easier with an extra set of hands around, but the emotional side of things gets infinitely more complicated.
Two Weeks to Live – 2020 – A relatively dark comedy, Two Weeks to Live follows Kim, a young misfit whose mother dragged her off to the country for a survivalist lifestyle after her father died. The series picks up as she sets off on her own, but things go pear-shaped quickly when an awkward young man's prank puts all their lives in danger. Believing the end times are near, she sets out to kill the man who murdered her father.
The Undoing – 2020 – A successful New York therapist sees her life start falling apart when she publishes her first book. Though American, Hugh Grant is among the stars.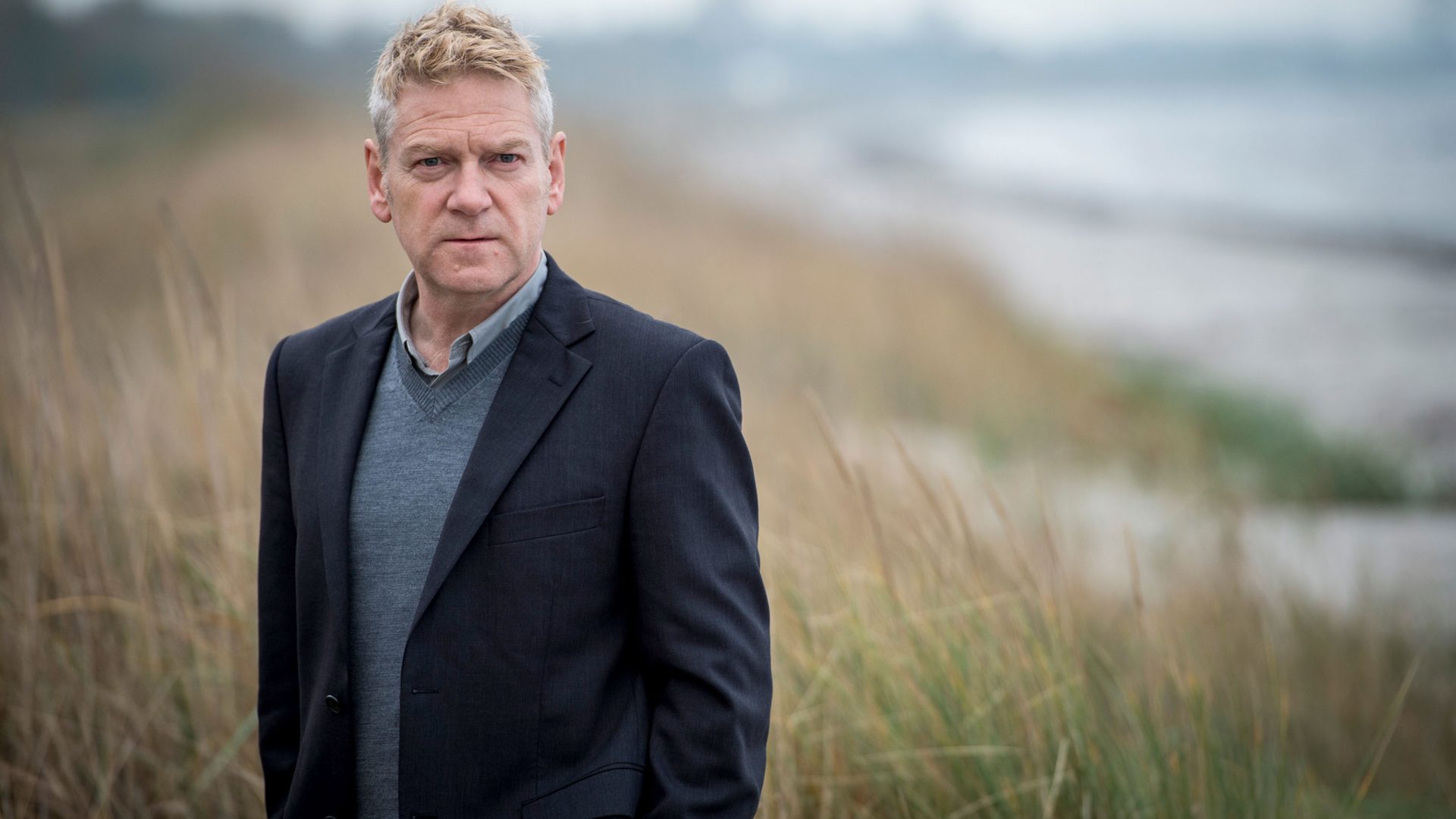 Wallander – 2008 to 2016 – This English-language, Sweden-based mystery series is an adaptation of Henning Mankell's novels about Kurt Wallander, a highly empathetic detective.
Whitechapel – 2009 to 2013 – An inspector, a detective sergeant, and a historical homicide expert look at crimes that may have connections to the Whitechapel district.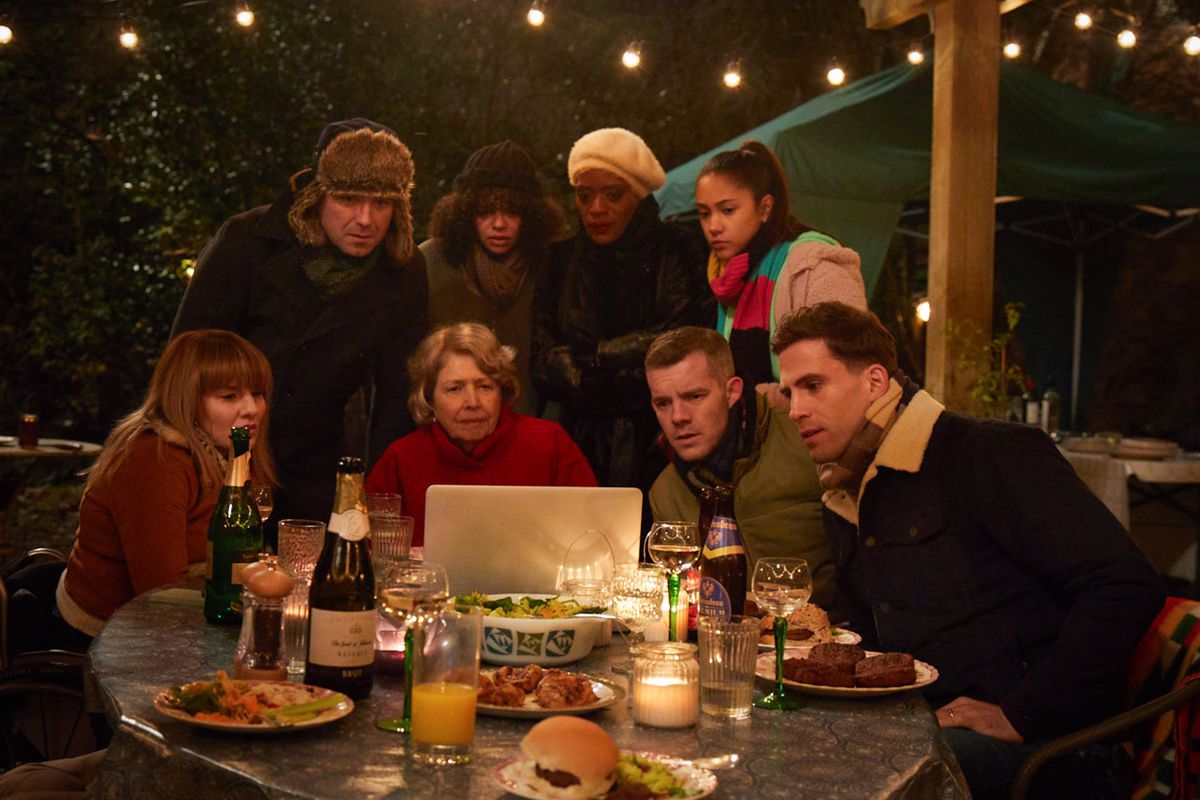 Years and Years – 2019 – This series follows the Manchester-based Lyons family as they their lives progress through 15 years of politics, technology, and human events. Emma Thompson, Rory Kinnear, and Anne Reid are among the cast.
The Young Pope – 2016 – This series stars Jude Law as the controversial Pope Pius XIII, along with Diane Keaton as his confidante, Sister Mary.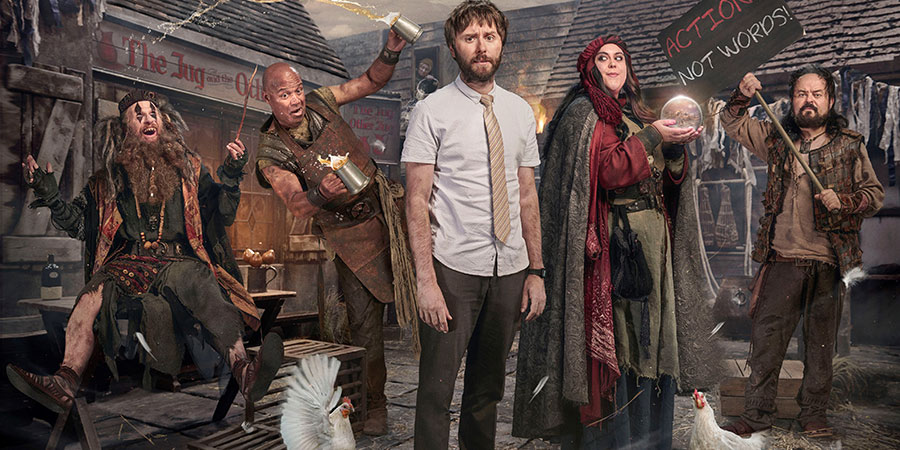 Zapped – 2016 to 2018 – When Brian, a temporary office worker in West London, opens a package containing a mysterious amulet, he decides to put it on. The amulet transports him to a medieval place called Munty, where he'll have to figure out how to fit in or get back to his modern life. James Buckley (The Inbetweeners) stars, and Steve Coogan (Alan Partridge) and Sally Phillips (Miranda) are also in the cast.
What's Your Favourite British TV Series on HBO Max?
Have you checked out any of the shows listed here? What's your favourite British TV series on HBO Max? For us, it's probably CB Strike – but Ghosts is great, too. Share your thoughts in the comments!
Save it to Pinterest!