The Bay, Season 3: Premiere Date & Where to Watch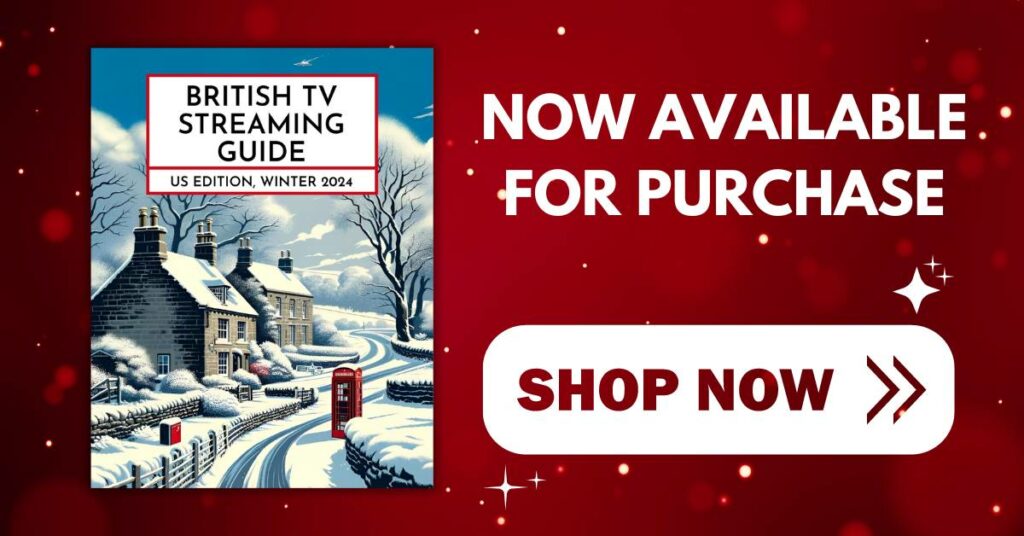 The British TV Streaming Guide: US Edition, Winter 2024 is now available. Get yours HERE.
In some cases, we earn commissions from affiliate links in our posts.
Last Updated on November 19, 2021 by Stefanie Hutson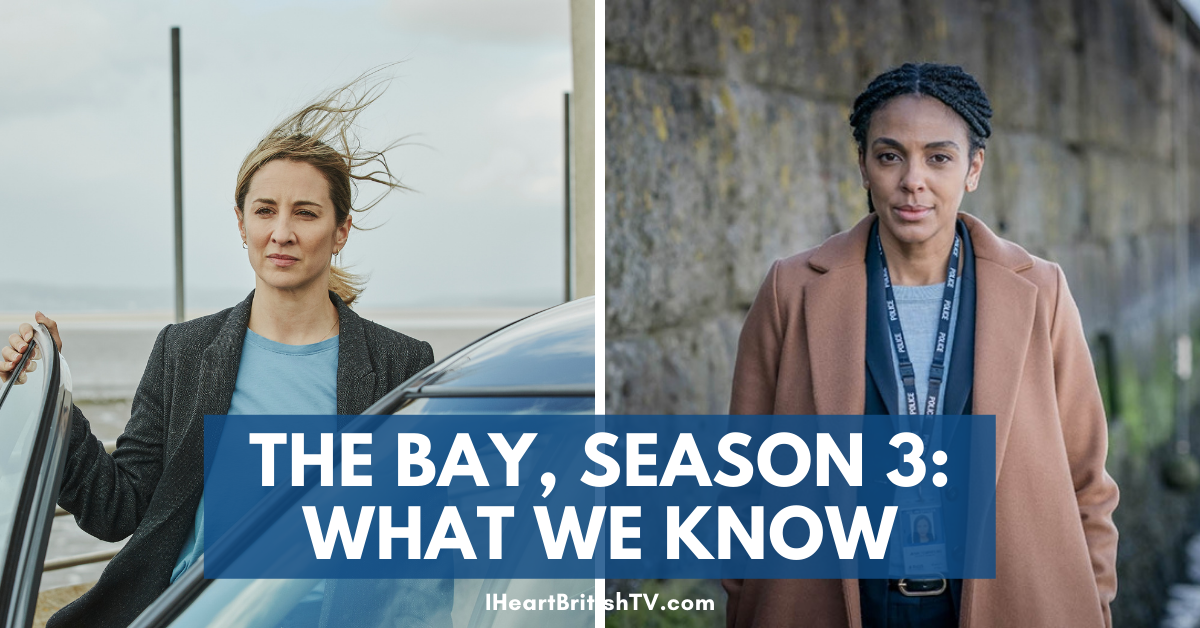 After an eventful season 2, more than a few people have been eagerly awaiting season 3 of The Bay. The good news is that it won't be much longer now. The bad news is that if you were expecting "more of the same", you may be in for a disappointment.
There are quite a few cast changes in season 3 of The Bay – some out of necessity, others because actors wanted to move on (we'll leave it at that to avoid spoilers).
What's The Bay About?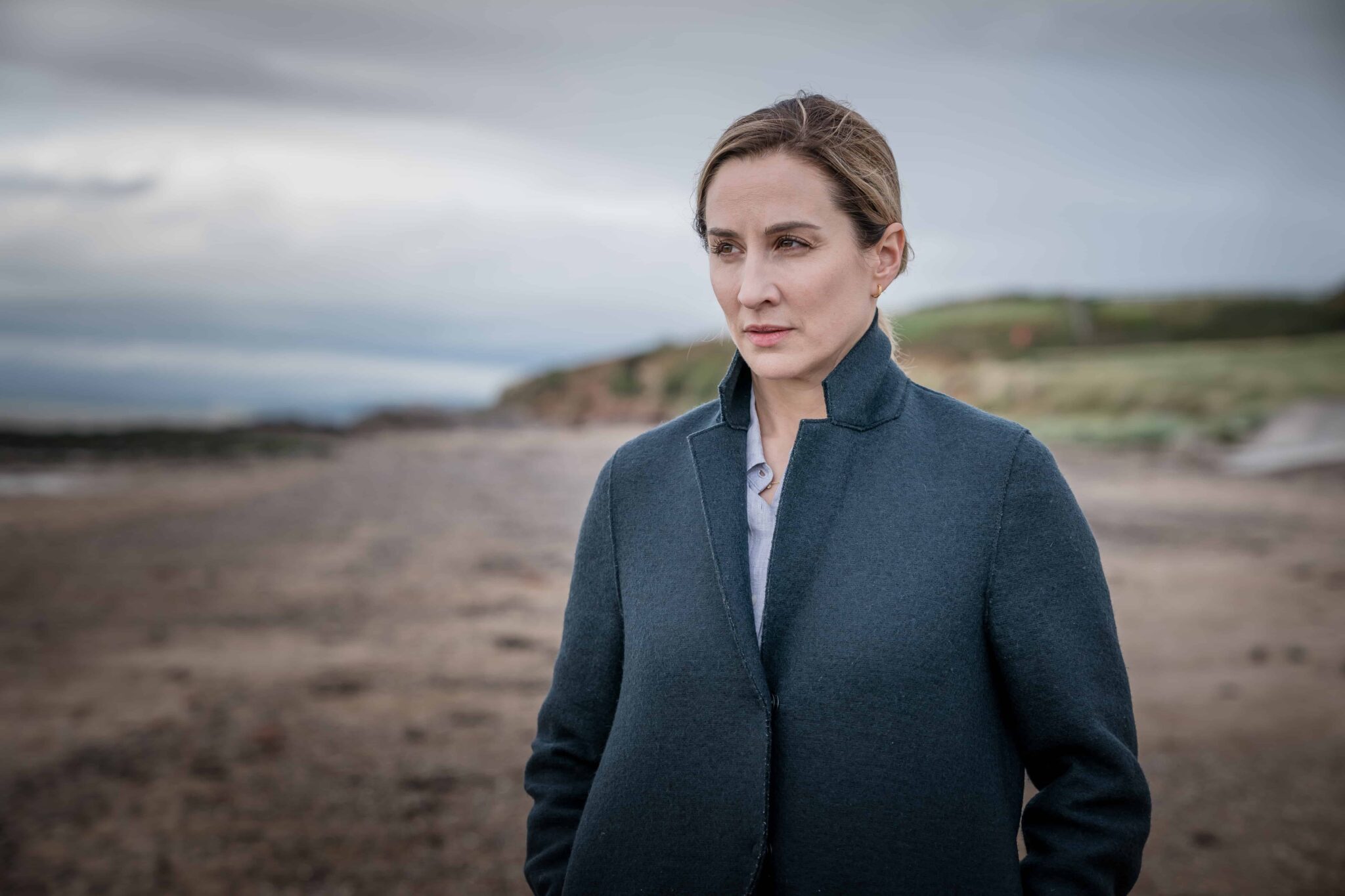 In seasons 1 and 2, The Bay followed DS Lisa Armstrong (Morven Christie, Grantchester), a Family Liaison Officer for the fictional West Lancashire Police Service. She's a troubled, middle-aged single mother who struggles to keep her personal and professional life in balance.
Season 1 revolves around the case of two missing children – but the case is complicated by the fact that shortly before it happened, DS Armstrong had casual sex with the stepfather. That was made worse by her failure to disclose the incident. Over the course of the season, we follow both the case and Armstrong's increasing guilt and need to lie to protect herself from her original lies.
In Season 2, Lisa tries to make a comeback after her suspension and demotion. Her former subordinate is now her senior, and they work on the case of a solicitor who was shot on his doorstep during a family party.
The season is further complicated by the return of Armstrong's ex-husband and his attempts to build a relationship with the kids he once abandoned.
Some have compared The Bay to Broadchurch, given the bleak but lovely coastal scenery and the way mysteries unfold over the course of a season. Others have argued it to be far less charming, given that it lacks the banter between Olivia Colman and David Tennant.
What's Happening in Season 3 of The Bay?
No plot details have been made available yet, but we expect (and hope!) we'll get some kind of closure about Lisa's storyline before they dive headfirst into the world of the new DS Jenn Townsend. We'll update this as soon as ITV offers more details about what lies ahead.
The Bay, Season 3: Who's in the Cast?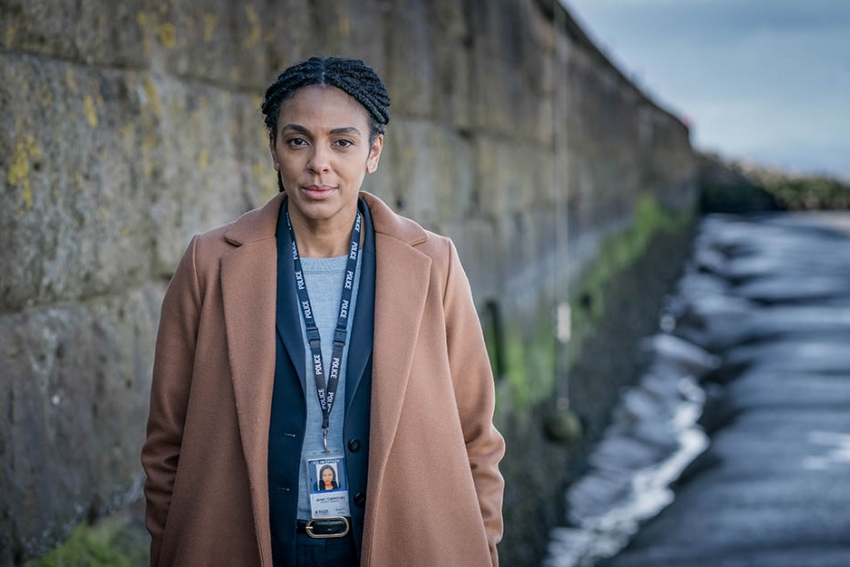 Marsha Thomason (Cobra) will play DS Jenn Townsend, replacing Morven Christie as the series lead. ITV released the above image as a first look at the actress in the role.
Joining her will be Gary Lewis (Outlander), Rina Mahoney (Eleventh Hour), Vincent Regan (300), Barry Sloane (Revenge), Ash Tandon (Bodyguard), Mark Stanley (Honour), Michael Karim (Jekyll & Hyde), Zahra Ahmadi (Marcella), Nadeem Islam (See Hear) and Georgia Scholes (Hollyoaks). New actors David Carpenter and Emme Haynes will also appear.
Executive Producer Catherine Oldfield said of the cast changes:
Daragh and I always felt that there were so many brilliant stories to be told in the world of The Bay so, after Morven decided to leave the show, we got straight to work finding a new lead actor. From the moment Marsha read for the part we knew it was 'game over' and we'd found our new lead, DS Townsend. We are so excited to see Marsha bring these stories to life.
The series was created and written by Daragh Carville (Being Human), and Furquan Akhtar will join as co-writer for season 3.
When Will The Bay, Season 3 Premiere – and Where Can I Watch It?
Filming for season 3 took place this spring, and ITV has announced that in the UK, Season 3 will premiere in late 2021. A precise date hasn't been made available yet, but we'll update this when we know more.
Interestingly, however, Tall Story Pictures (the production company) recently made a somewhat ambiguous tweet about more tales coming in the New Year. We're not entirely sure if that means the date was pushed back slightly, or if they've been renewed for another season to begin filming next year (though we suspect it's the first).
More tales from Morecambe coming in the New Year. #yaythebay https://t.co/5n9cO5lW8x

— Tall Story Pictures (@TallStoryPicsuk) November 9, 2021
In the US, there's been no official confirmation about a streaming outlet yet – but since seasons 1 and 2 are on BritBox, we would guess that's where we'll be seeing season 3. If you haven't already watched the first two seasons, you can view them HERE.
Where is The Bay Filmed?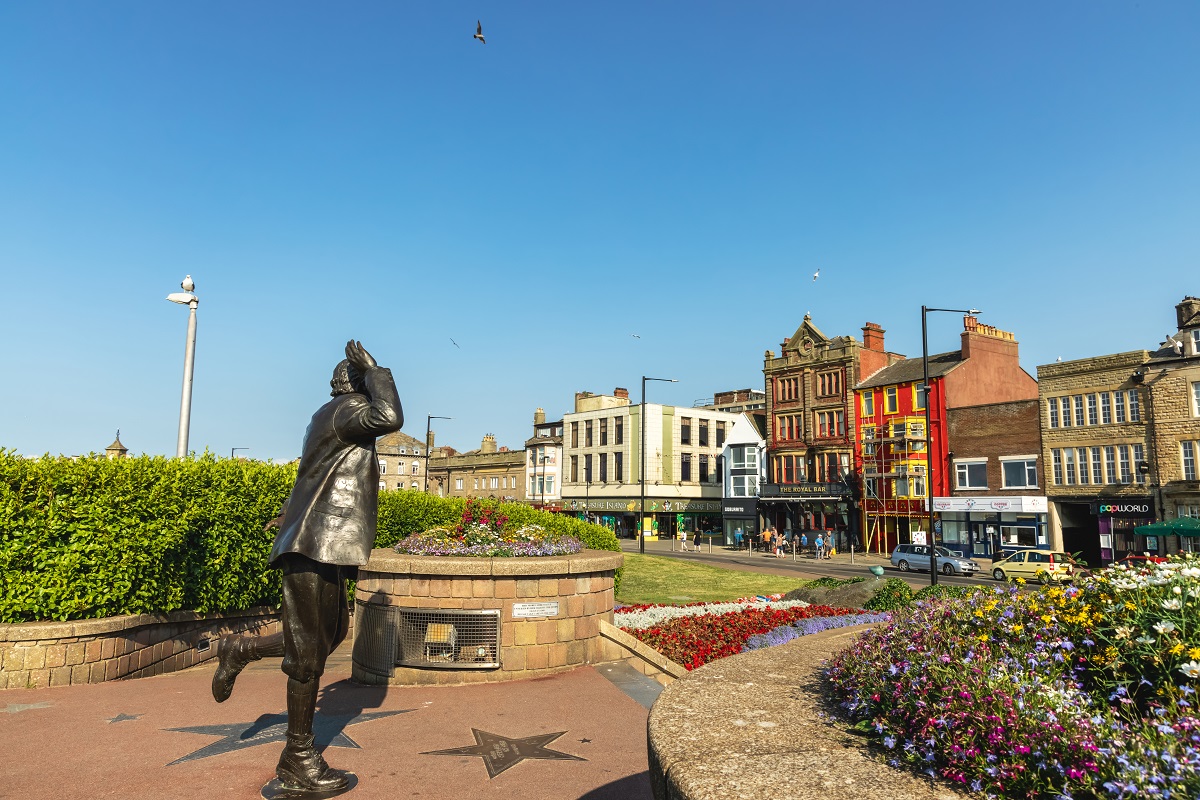 The Bay is filmed and set in Morecambe in the Morecambe Bay area, a part of northwestern England that doesn't always get a lot of attention in TV shows. The area is an estuary, and it's just south of the more popular Lake District.
Though it was once considered a holiday destination, it's a bit rough around the edges. It's an area that's been hit hard by austerity measures and the changes in industry/production within the UK. You can read more about the area's problems in this article, which says:
Morecambe Bay, in Lancashire, is among the "worst 10% of areas in the Index of Multiple Deprivation". One part is in the worst 5%.

In 2017, an ITV investigation found that teachers regularly report children "going to school hungry and in uniforms that haven't been washed". Doctors in the area reported evidence of diseases "like rickets and others linked to malnourishment"
Unlike the lovely villages of Midsomer Murders or Agatha Raisin, it's not hard to see why there might actually be a fair bit of crime in an area like Morecambe Bay (even though it's quite lovely in many areas, and there have been some valiant efforts at regeneration).
Below, you can take a virtual walk around Morecambe. Many of the sights will be familiar to those who've watched the first two seasons of The Bay.
Will You Be Watching Season 3 of The Bay?
Will you be giving season 3 of The Bay a chance? Or is the cast change simply too much to keep you hanging on for more episodes?