New Shows on BritBox: June 2019
In some cases, we earn commissions from affiliate links in our posts.
Last Updated on May 30, 2019 by Stefanie Hutson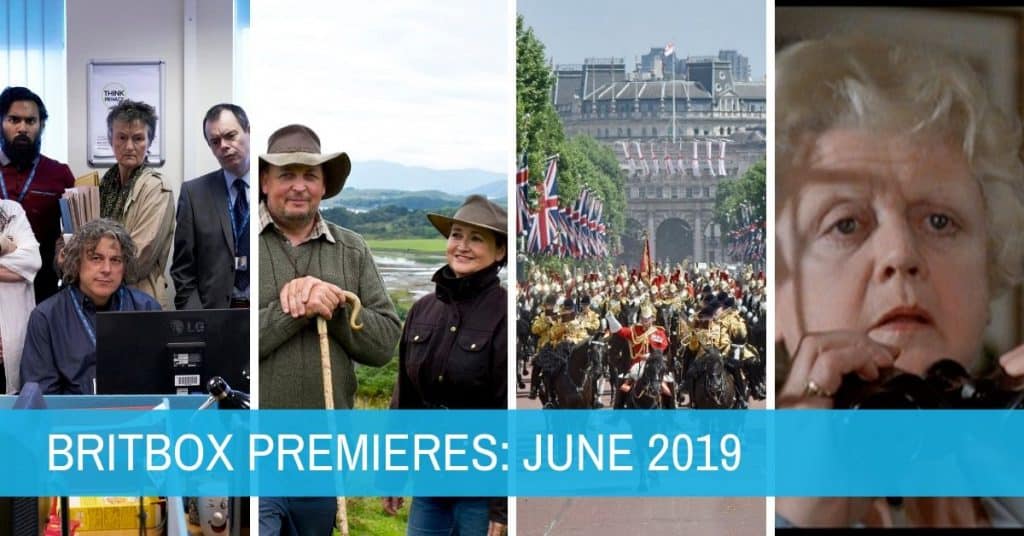 It's nearly June now, and that means we have a whole new month of British TV shows to look forward to on BritBox. This month, we're getting loads of new documentary programming, the Trooping of the Colour, some Agatha Christie Classics, and a fun new comedy with Alan Davies (Jonathan Creek) and Jo Brand (Getting On).
Don't have a BritBox account? You can sign up for one HERE on their website, or HERE on Amazon Video. If you have a Roku Smart TV, Roku device, Amazon Fire device, or Chrome, you should have no trouble signing up for a direct subscription on their website. If you have a different kind of smart TV, you may find it easier to subscribe through Amazon Video and use the Amazon Video app on your smart TV. Feel free to ask questions in the comments.
New British TV Shows on BritBox in June 2019
June 3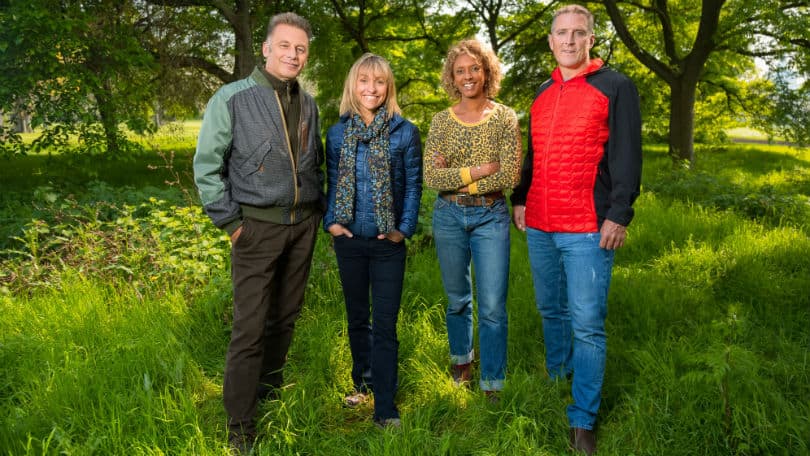 Springwatch (BritBox NOW) – Presenters Chris Packham, Michaela Strachan, and Martin Hughes-Games bring you the best of British wildlife as they document the changing of the seasons and corresponding behavioral adaptations.
June 6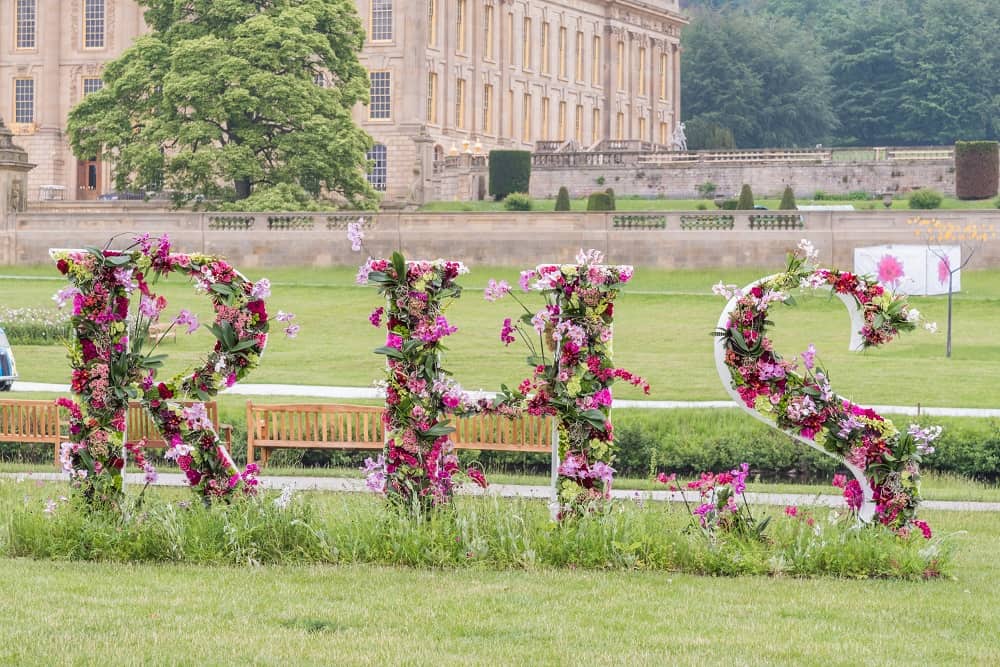 RHS Chatsworth Flower Show (BritBox NOW) – The RHS Chelsea Flower Show has passed, so it's time to bring on the colors of summer. This prestigious flower show takes place on the grounds of the Chatsworth Estate.
June 9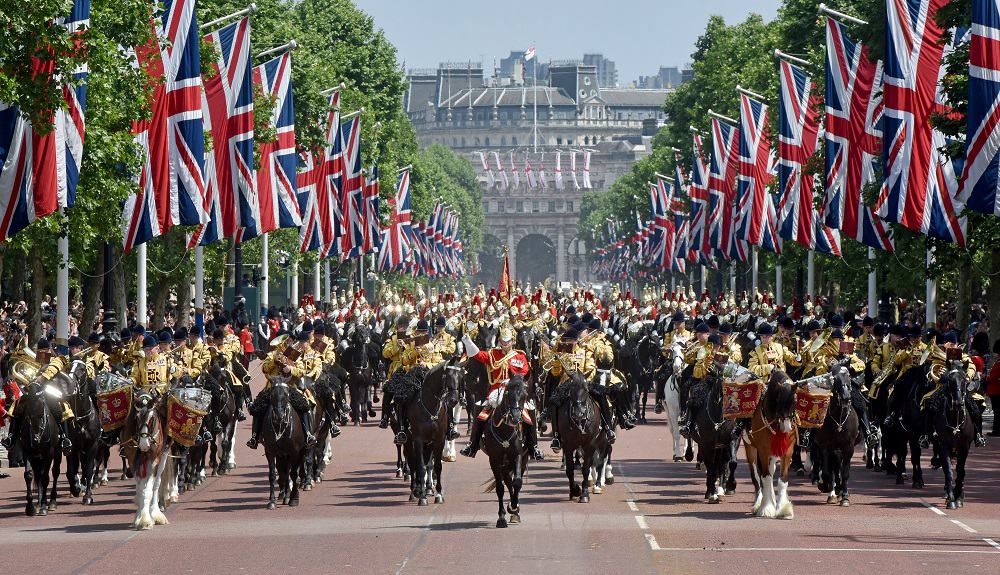 Trooping the Colour (BritBox NOW Live) – 2019 marks the Queen's 66th birthday parade as sovereign. This well-loved annual military spectacle is known around the world, and BritBox will be airing it live on June 9th. This year, we'll see the 1st Battalion Coldstream Guards, followed by the famous Royal Family balcony appearance and RAF flypast.
June 11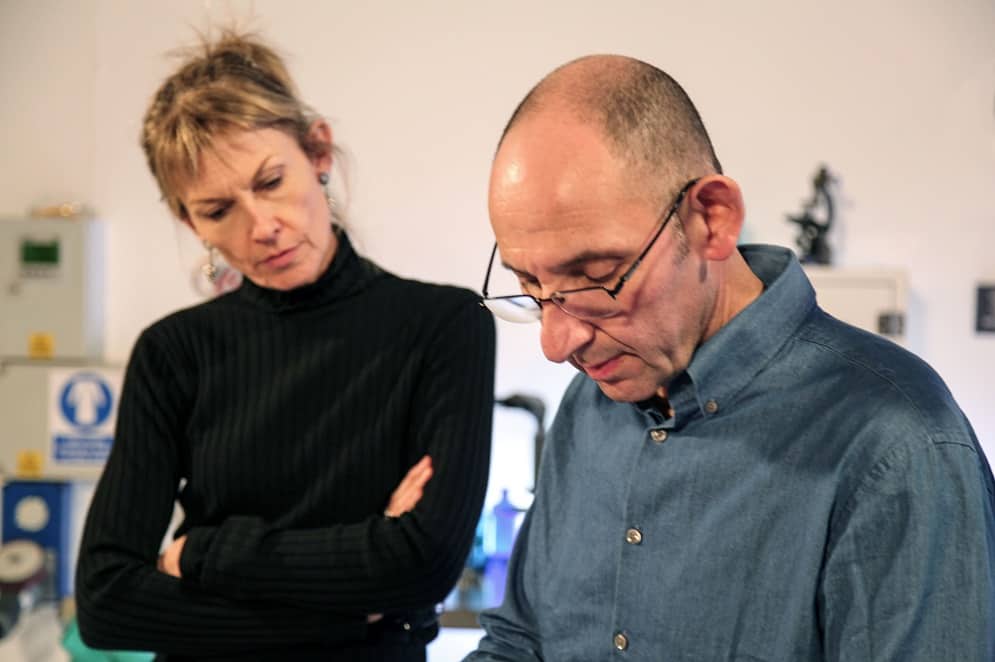 Murder, Mystery, and My Family, Season 1 – Criminal barristers Sasha Wass and Jeremy Dein team up with family members of convicted and hanged murderers to re-examine their cases. The goal? They want to see if the convictions stand up in light of modern forensic techniques. Relatives learn more about their convicted family members, and if the case is strong enough, Sasha and Jeremy present it to a Senior Crown court judge for a final verdict.
June 18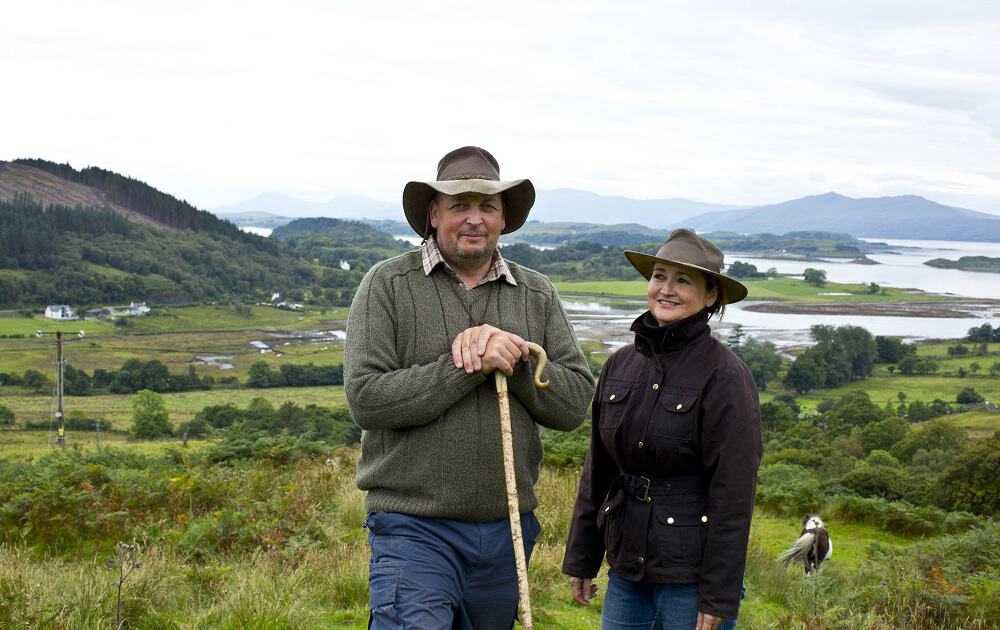 This Farming Life, Season 2 – Rural Scotland is a challenging but beautiful place to make a living farming, but it comes with steep rewards. Those who give up a more urban life in favor of the countryside enjoy fresh air, a simpler life, and some of the most incredible scenery the world has on offer. This Farming Life follows a number of Scottish farming families as they attempt to succeed at this difficult way of life.
June 21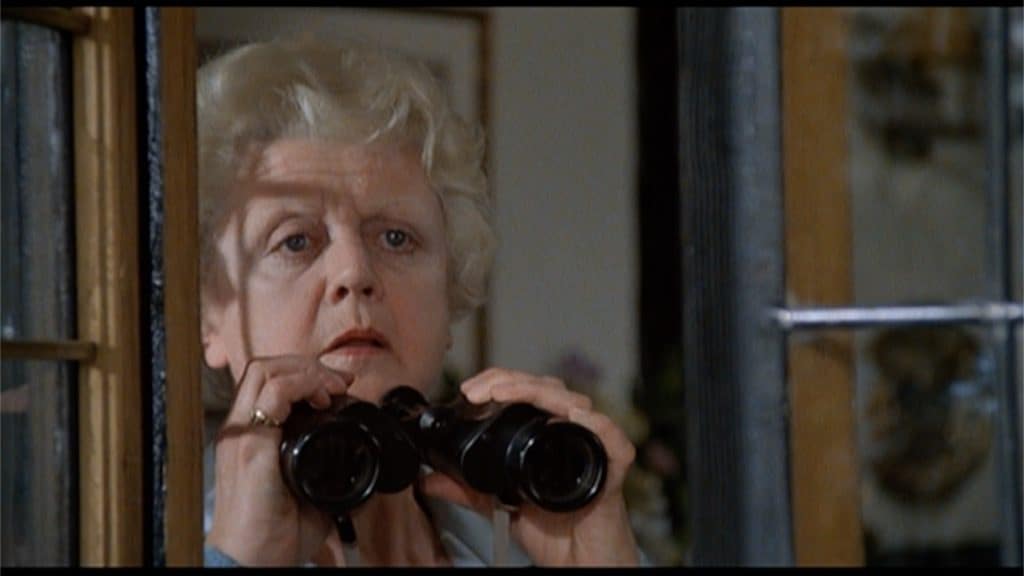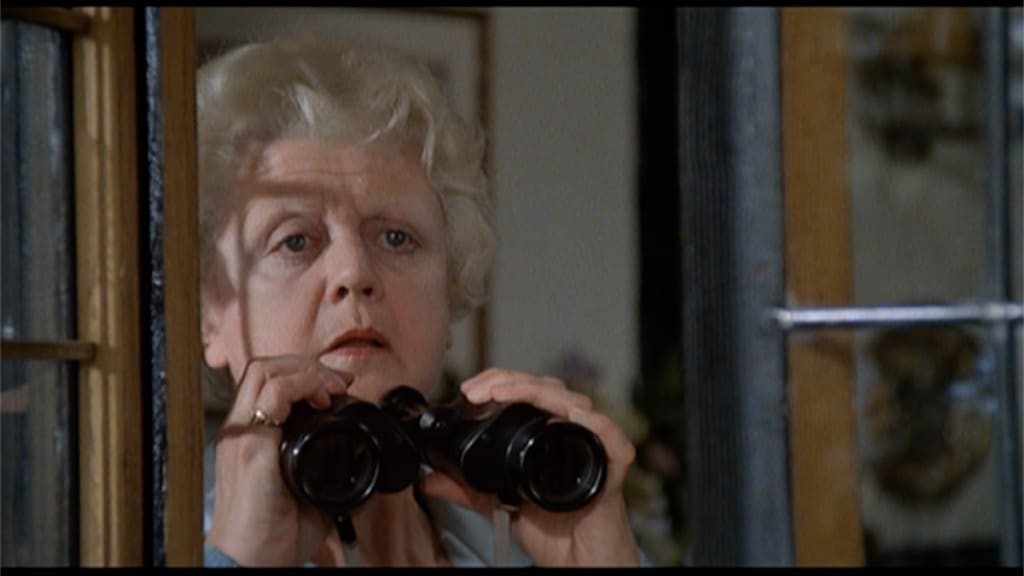 BritBox's Christie Summer Cinema – Each Friday this summer, BritBox will be running a new Agatha Christie film adaptation – starting June 21st with The Mirror Crack'd.
The Mirror Crack'd – When a big movie production comes to town, a quiet village is soon disrupted by murder. Angela Lansbury stars as Agatha Christie's Miss Marple in this star-studded production that includes Elizabeth Taylor, Rock Hudson, Kim Novak, and Tony Curtis.
Evil Under the Sun – Peter Ustinov stars as Hercule Poirot in this Mediterranean murder adventure. Dame Maggie Smith and Diana Rigg also appear.
June 25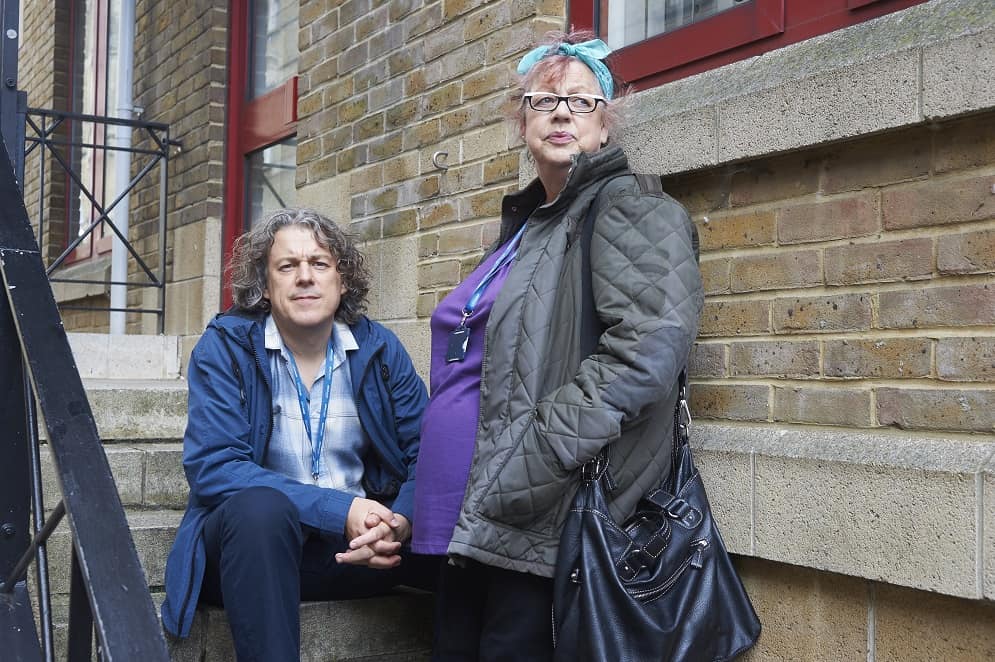 Damned, Seasons 1 & 2 – Alan Davies fans are in for a treat! This comedy is set in the social services department of a local authority, where social workers Rose and Al (played by Jo Brand and Alan Davies) battle bureaucracy and attempt to hold together their personal lives. The series was also co-written by its stars, Davies and Brand.
June 28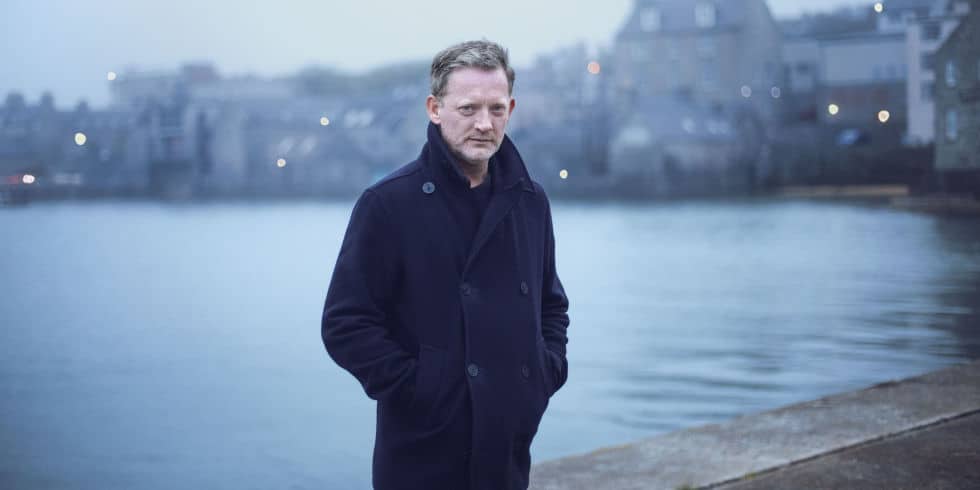 Shetland, Series 1 & 2 – Shetland fans will be pleased to know that seasons 1 and 2 are headed to BritBox in late June. This atmospheric murder mystery is based on the novels of award-winning crime writer Ann Cleeves', and some of the more recent seasons are already on BritBox.
What Will You Be Watching on BritBox in June?
Which of the June BritBox premieres are you most looking forward to? For us, it's a tossup between Damned and The Mirror Crack'd. This is always a slower time of year for new releases, but we're glad to see there will be some things to look forward to on BritBox.
Don't have a BritBox account? You can sign up for one HERE on their website, or HERE on Amazon Video (particularly useful if you prefer to manage subscriptions through Amazon or you don't have a smart TV that supports BritBox).