49 British TV Mysteries & Dramas on Hulu
In some cases, we earn commissions from affiliate links in our posts.
Last Updated on September 9, 2021 by Stefanie Hutson

If you only watch British TV, you may not find Hulu to be the most cost effective streaming service for you (though they do have some good ones, especially when it comes to comedies). Our top British TV recommendations are typically Acorn TV and BritBox, followed by Amazon Video and Netflix. Hulu is usually a pretty distant 5th or even 6th behind PBS Masterpiece, depending on your viewing preferences.
Still, Hulu has been quietly building up a decent library of British TV, and if you already have it, you may be surprised to find out just how much British TV they offer. Curious about which British mysteries and dramas are available on Hulu? We've gathered them up in a handy list…
And if you don't have Hulu already? It never hurts to do a free trial or single month while you binge the shows you haven't seen!
British Mysteries & Dramas on Hulu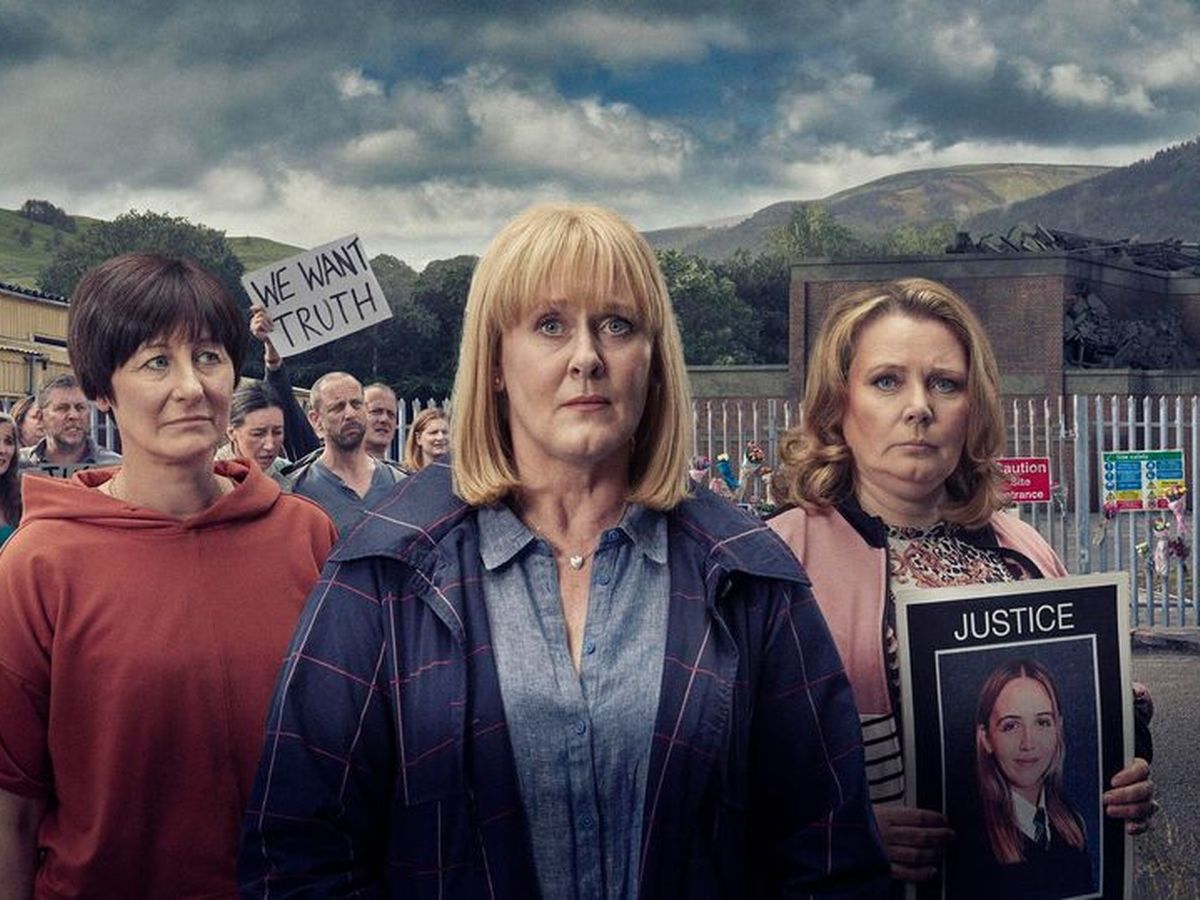 The Accident – 2019 – Sarah Lancashire (Happy Valley) stars as a hairdresser named Polly in this series about a small Welsh community torn apart by a terrible accident. The series takes us through the aftermath – families waiting for news, lives changed forever, and the search for someone to blame.
Apple Tree Yard – 2017 – This miniseries is based on Louise Doughty's novel by the same name, and it's a suspenseful combination of sex and murder. When a woman gets an intriguing proposition, it excites her – until she realizes it may not be quite what it seemed. Emily Watson and Ben Chaplin star.
Atlantis – 2013 – A young man washes up on the shores of ancient Atlantis.
Baghdad Central – 2020 – This six-part "period drama" is set in US-occupied Iraq in October 2003. In the aftermath of the invasion, the Iraqi army, police forces, and civil leadership have all been disbanded. To reclaim his identity after losing everything, one Iraqi ex-policeman (played by Waleed Zuaiter of The Spy) works as a detective to help solve a murder for the coalition forces. Together with British ex-cop Frank Temple (Bertie Carvel, Doctor Foster), he works the case while the Iraqi Police Force is being re-built.
Banished – 2015 – British convicts are sent to Australia to pay for their crimes, and both they and the soldiers have a great deal of adapting to do.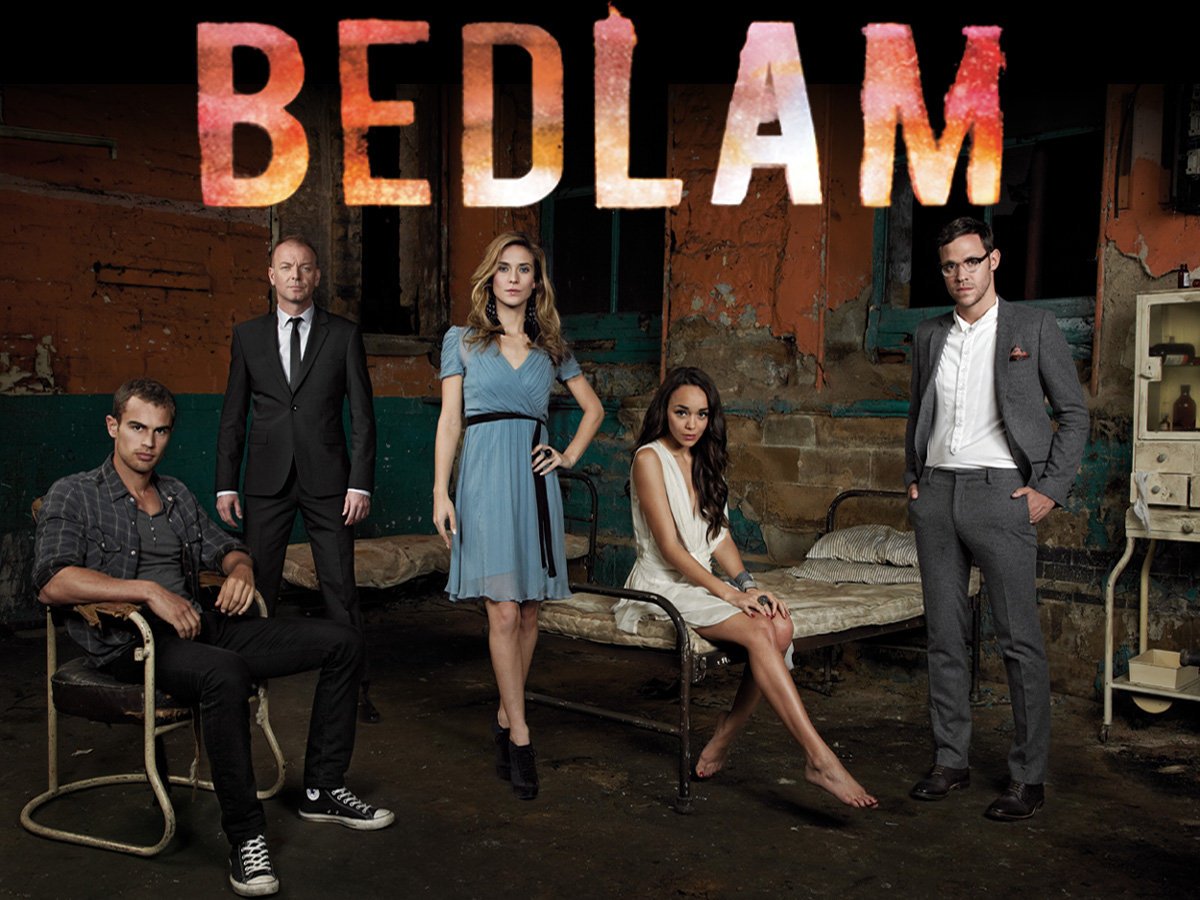 Bedlam – 2011 to 2012 – When a haunted former asylum is turned into a high-end apartment building, it has unexpected consequences for the building's new tenants.
Being Erica – Canada – 2009 to 2011 – A young woman participates in a strange form of therapy that involves time travel.
The Bisexual – 2018 – This dramedy follows a London-based American woman who breaks up with her girlfriend and decides to give heterosexual relations a try. American Desiree Akhavan (Flowers) plays Leila alongside Irish actor Brian Gleeson (Peaky Blinders) and English actress Maxine Peake (Silk).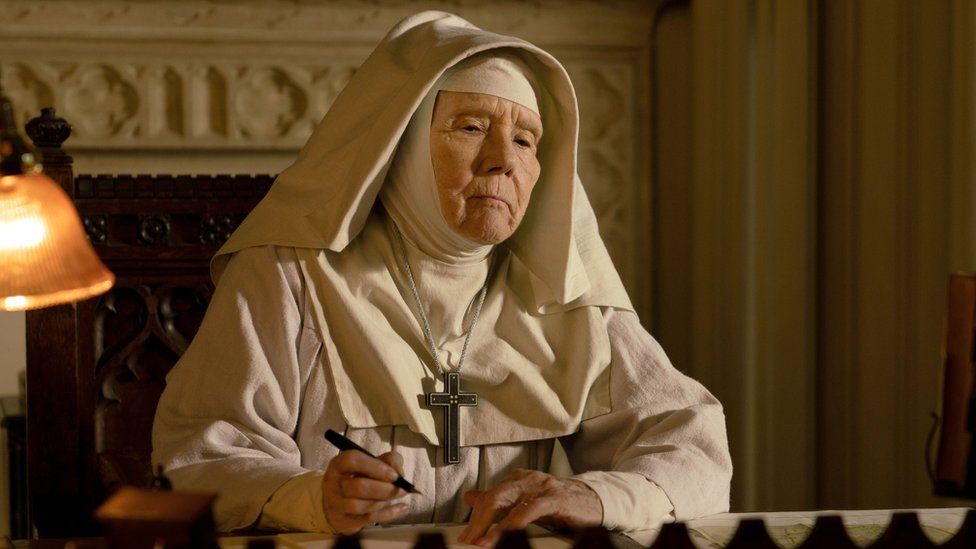 Black Narcissus – 2020 – Based on Rumer Godden's 1939 book, Black Narcissus tells the story of Sister Clodagh as she leads the nuns of St. Faith's to set up a brand of their order in the Himalayas. They make their home in the remote palace of Mopu, a former home for concubines known as the "House of Women". As time goes on, Sister Clodagh finds herself increasingly tempted by an arrogant land agent, Mr. Dean.
She's not the only one, though. The fragile and unstable Sister Ruth is similarly attracted, and both women find themselves struggling with forbidden feelings and unsatisfied desires. This production includes one of Dame Diana Rigg's final performances.
Black Sails – United States – 2014 to 2017 – Though technically American, Black Sails features a number of British actors like Toby Stephens (Jane Eyre) and Rupert Penry-Jones (Whitechapel). The series is described as a prequel to Robert Louis Stevenson's Treasure Island.
Bleak House – 2005 – This classic BBC Dickens adaptation is based on the legal drama of the same name. The central story surrounds a person who left several versions of his will when he died.
Butterfly – 2018 – When a young boy named Max decides he would prefer to live as a girl named Maxine, his parents have to decide how to handle it.
City Homicide – Australia – 2007 to 2011 – In Melbourne, Australia, a group of homicide detectives work to find justice for victims of murder.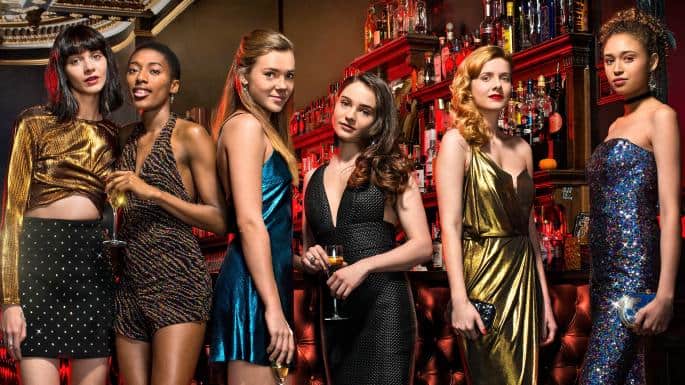 Clique – 2017 to 2019 – When two best friends go off to university in Edinburgh, it seems like everything will be amazing. When one of them is pulled into a clique of popular, powerful women, however, their university lives take a dark turn.
Coronation Street – 1960 to present – Running since 1960, and there are more than 9400 episodes of this daytime drama classic. The show is set in the fictional area of Wetherfield, where residents walk cobbled streets among terraced houses and the ever-present Rovers Return pub. Keep in mind, though – Hulu does NOT have all the episodes, only some of the recent ones. We've never heard of any service offering all the episodes, unfortunately.
Daniel Deronda – 2002 – This adaptation of George Eliot's final novel focuses on a Victorian man torn between the love of two women.
David Copperfield – 1999 – Daniel Radcliffe (Harry Potter) stars as young David in this adaptation of the Dickens novel.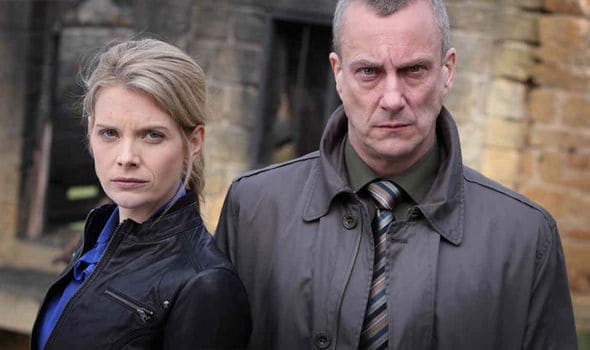 DCI Banks – 2010 to 2016 – Stephen Tomkinson (Ballykissangel, Wild at Heart) stars as DCI Alan Banks, a skilled but stubborn Yorkshire-based investigator.
The Fades – 2011 – A young man is haunted by dreams he can't explain, and he begins to see spirits around him – some of them malicious.
The Great – United States – 2020 – Though this dramedy is an American production, much of the cast is British. It's loosely based on the rise of Catherine the Great.
Hard Sun – 2018 – Two detectives work together to fight crime in a world that may be doomed anyway.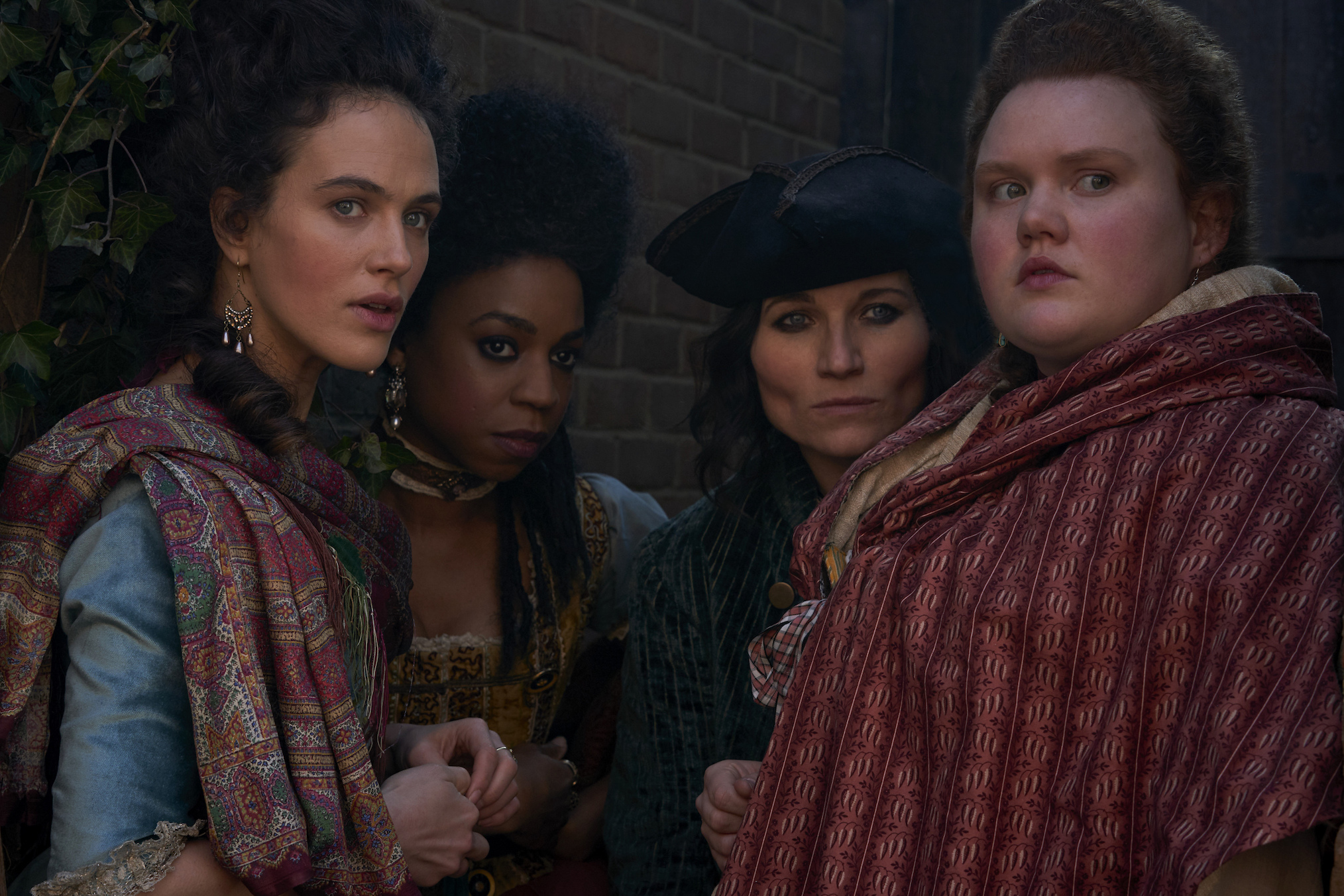 Harlots – 2007 to 2019 – In 18th century London, a brothel owner struggles to raise her daughters. The series was inspired by historian Hallie Rubenhold's book, The Covent Garden Ladies.
Harrow – Australia – 2018 to present – Welshman Ioan Gruffudd stars as Dr. Daniel Harrow, a forensic pathologist with authority issues. Still, his empathy for the dead makes him brilliant at what he does.
Helstrom – United States – English actor Tom Austen (Grantchester) stars in this Marvel-universe series about Daimon and Satana Hellstrom, children of a powerful serial killer who hunt down the worst elements in society.
Hollyoaks – 1995 to present – This young adult soap opera is set in the fictional village of Hollyoaks, a suburb of Chester. As a youth-oriented programme, it frequently covers topics considered taboo.
In My Skin – 2020 – 16-year-old Bethan is doing her best to grow up and get along at school, but she has a turbulent home life she hides from friends.
In the Flesh – 2013 – After the government gets a handle on the recent zombie epidemic, they begin to rehabilitate zombies for re-entry into society. They aren't always warmly received.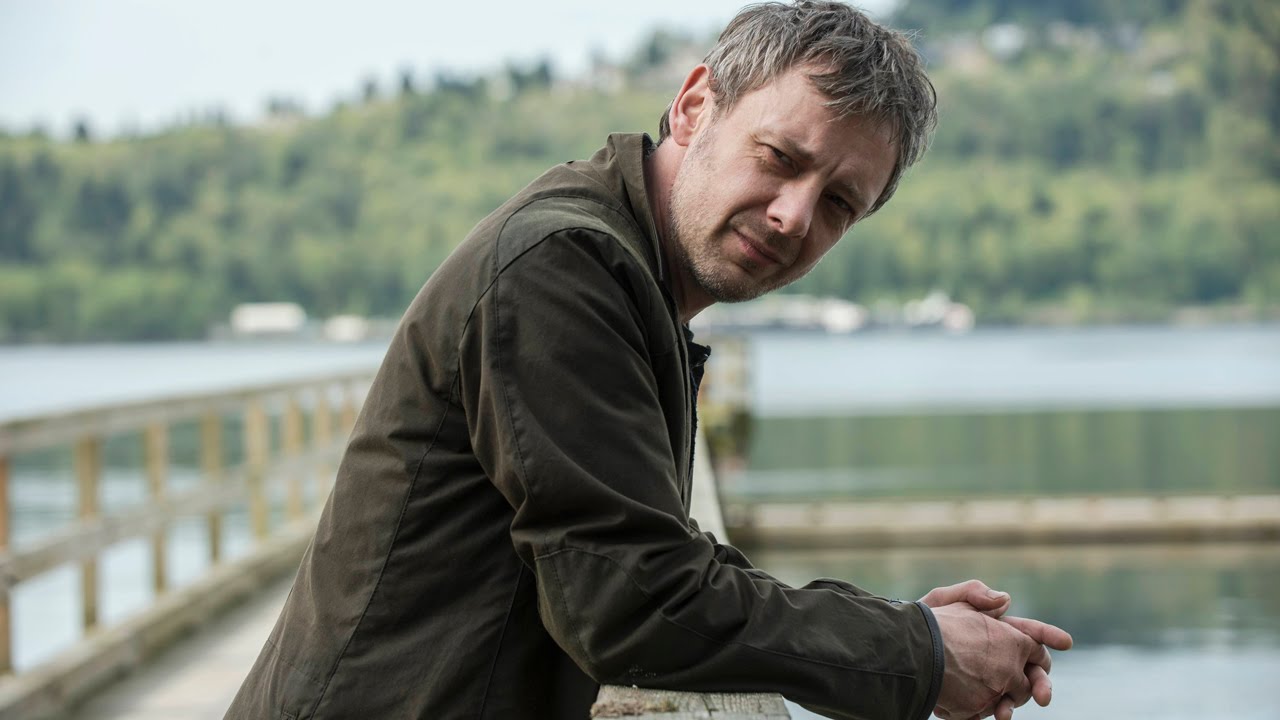 Intruders – 2014 – John Simm (Life on Mars) stars as an ex-cop whose wife goes missing. The ensuing investigation leads him to Seattle, and a secret society dedicated to chasing immortality by hiding in the bodies of others. Based on Michael Marshall Smith's novel.
Jane Eyre – 2006 – This two-part adaptation of the classic Charlotte Bronte novel tells the story of a young woman who falls in love with the dark and brooding Mr. Rochester. Ruth Wilson (Luther) stars.
Killing Eve – 2018 to present – A bored but highly competent MI5 officer trades her life behind a desk to pursue an elusive and particularly aggressive female serial killer.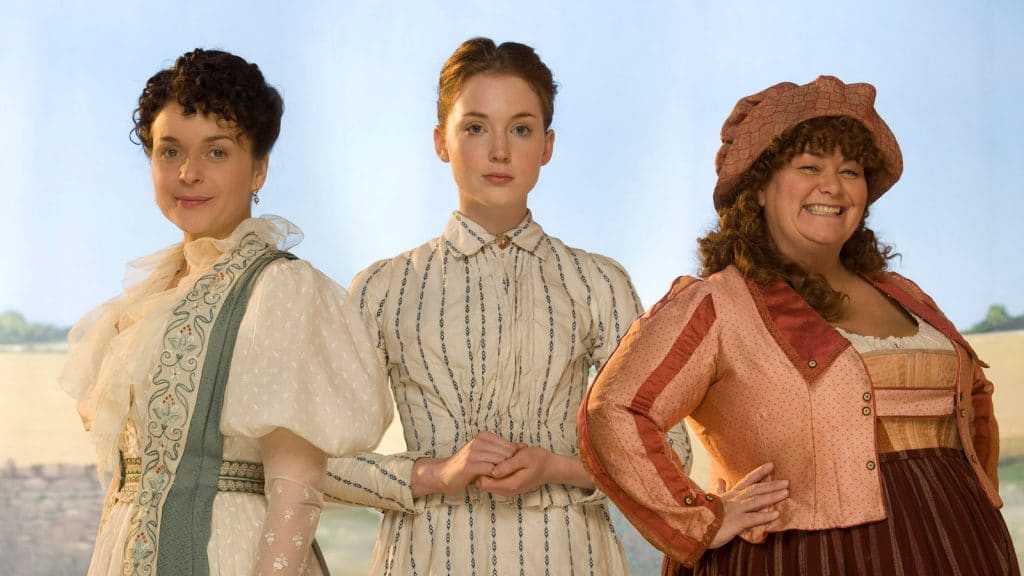 Lark Rise to Candleford – 2008 to 2011 – Set in the late 19th century in the small Oxfordshire hamlet of Lark Rise and the nearby market town of Candleford, this period drama follows a young woman who moves towns to work in a post office. The series is based on Flora Thompson's semi-autobiographical novels about living in the English countryside.
Legends – United States – 2014 to 2015 – Brit Sean Bean stars as deep cover operative Martin Odum, a man with an abnormally strong ability to change his identity as needed for the job at hand.
Line of Duty – 2012 to present – This suspenseful British police series is set in the fictional "anti-corruption unit" AC-12, where the police police the police. Yes, we know that sounds a bit odd. Lennie James, Vicky McClure, Martin Compston, and Adrian Dunbar all feature.
Luther – 2010 to 2019 – Idris Elba stars as a brilliant London detective who frequently gets into trouble because of his passion for the job.
Merlin – 2009 to 2013 – Colin Morgan (The Fall) stars as a young Merlin in his days as a mere servant to Prince Arthur of Camelot. In this version of Camelot, magic is banned and Merlin is forced to keep his talent hidden away.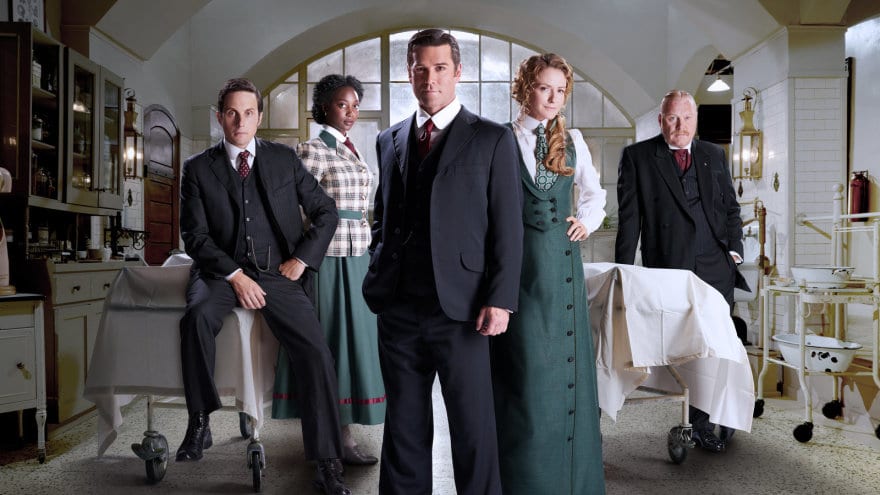 Murdoch Mysteries – Canada – 2008 to present – Set in the 1890s, Murdoch uses early forensics to solve murders. Yannick Bisson stars as Detective William Murdoch, Helene Joy plays Dr. Julia Ogden, and Thomas Craig and Jonny Harris fill the roles of Inspector Thomas Brackenreid and Constable George Crabtree, respectively. Hulu has the first 10 seasons.
The Musketeers – 2014 to 2016 – This modern retelling of the classic Dumas novel includes appearances by Peter Capaldi, Tom Burke, and Rupert Everett.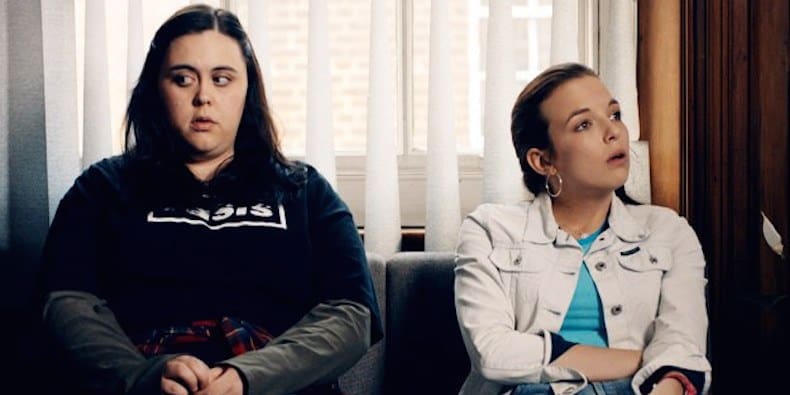 My Mad Fat Diary – 2013 to 2015 – In 1990s Lincolnshire, a young woman grapples with depression and body image issues.
National Treasure – 2016 – Robbie Coltrane (Cracker) stars as Paul Finchley, a once-popular comedian accused of raping several young women earlier in his career. The miniseries follows his downward spiral and the impact the accusations have on his family. Julie Walters (Harry Potter) plays his wife.
National Treasure: Kiri – 2018 – This four-part miniseries stars Sarah Lancashire as Miriam, a social worker handling the adoption of a young black girl named Kiri. The child is abducted and murdered, and the series follows the chaos that ensues.
New Tricks – 2003 to 2015 – This long-running series focuses on a group of police who come out of retirement to work unsolved cases.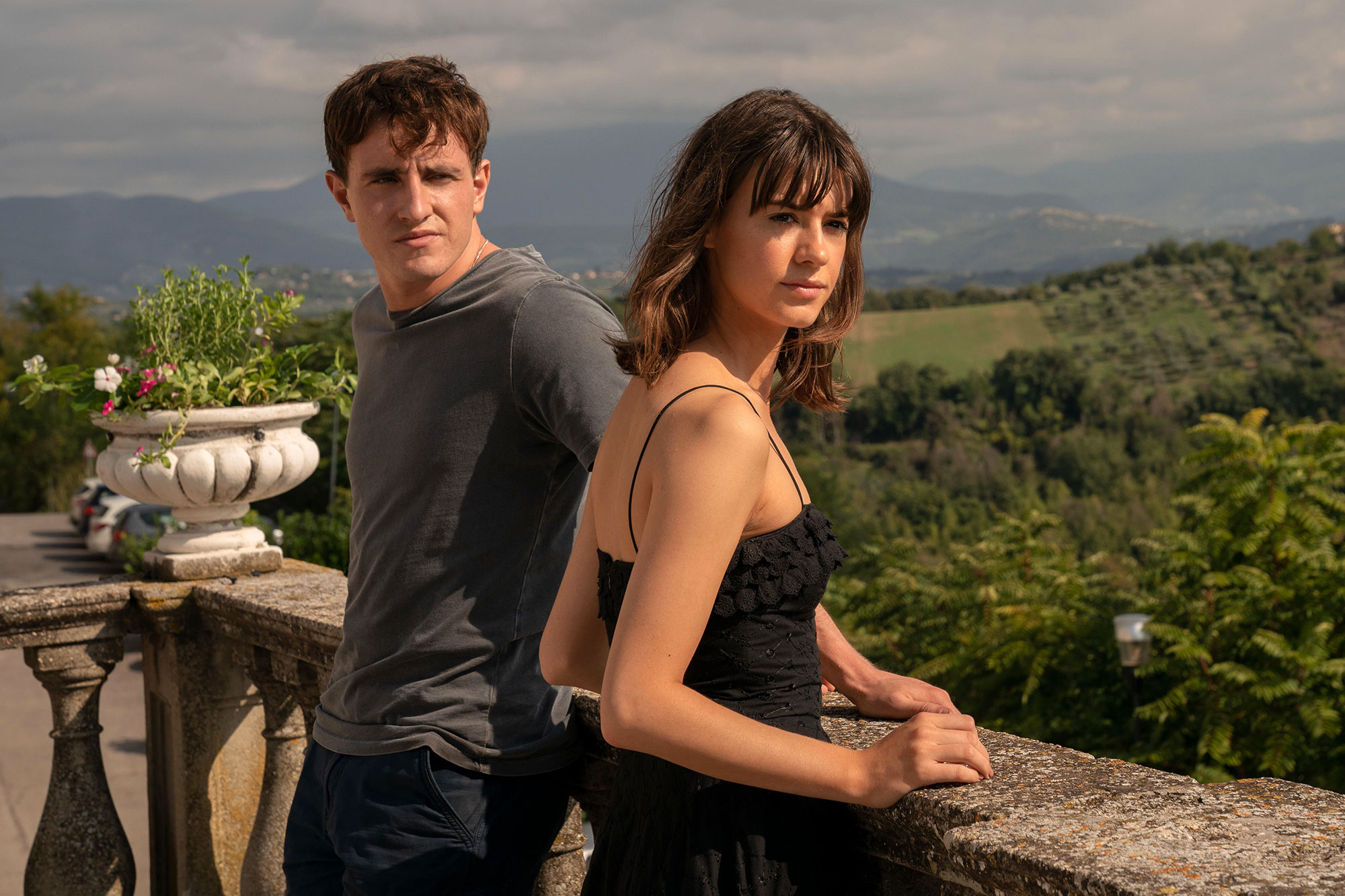 Normal People – Ireland – 2020 – This series follows a couple navigating their relationship after secondary school. Though they're from the same small Irish town, their different social classes cause friction.
Oliver Twist – 2007 – In this adaptation of the Dickens classic, we see appearances from Morven Christie, Tom Hardy, and Sarah Lancashire, among others. The story focuses on the difficult life of a young orphan after he's sold into an apprenticeship with an undertaker.
Paradox – 2009 – This sci-fi police drama focuses on a group of investigators who seek out evidence for crimes that haven't yet occurred.
Prey – 2014 to 2015 – Manchester detective Marcus Farrow (played by John Simm) is on the run, accused of a crime and desperate to prove his innocence. All the while, his former friends and colleagues do their best to hunt him down. This series reunites Philip Glenister and John Simm, who also appeared together in Life on Mars.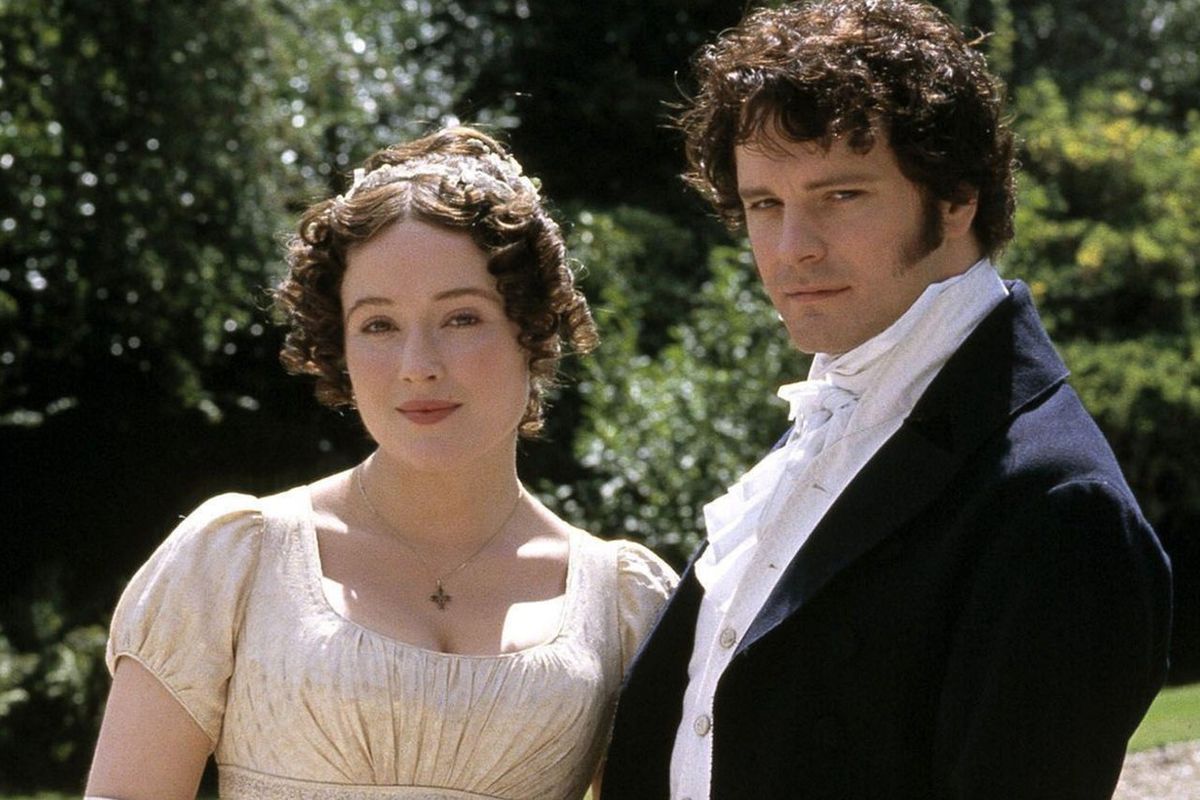 Pride & Prejudice – 1995 – Colin Firth and Jennifer Ehle star in this adaptation of the classic tale of Elizabeth Bennet and the snobbish but enticing Mr. Darcy.
Prime Suspect – 1991 to 2006 – Helen Mirren stars as Detective Jane Tennison, battling crime as well as sexism on the job.
Primeval – 2008 to 2011 – When strange things start happening around England, a professor and his team are forced to capture a variety of unusual creatures from other time periods. Includes Ben Miller (of Death in Paradise).
Scott & Bailey – 2011 to 2016 – Two very different female police detectives enjoy a close friendship and productive partnership.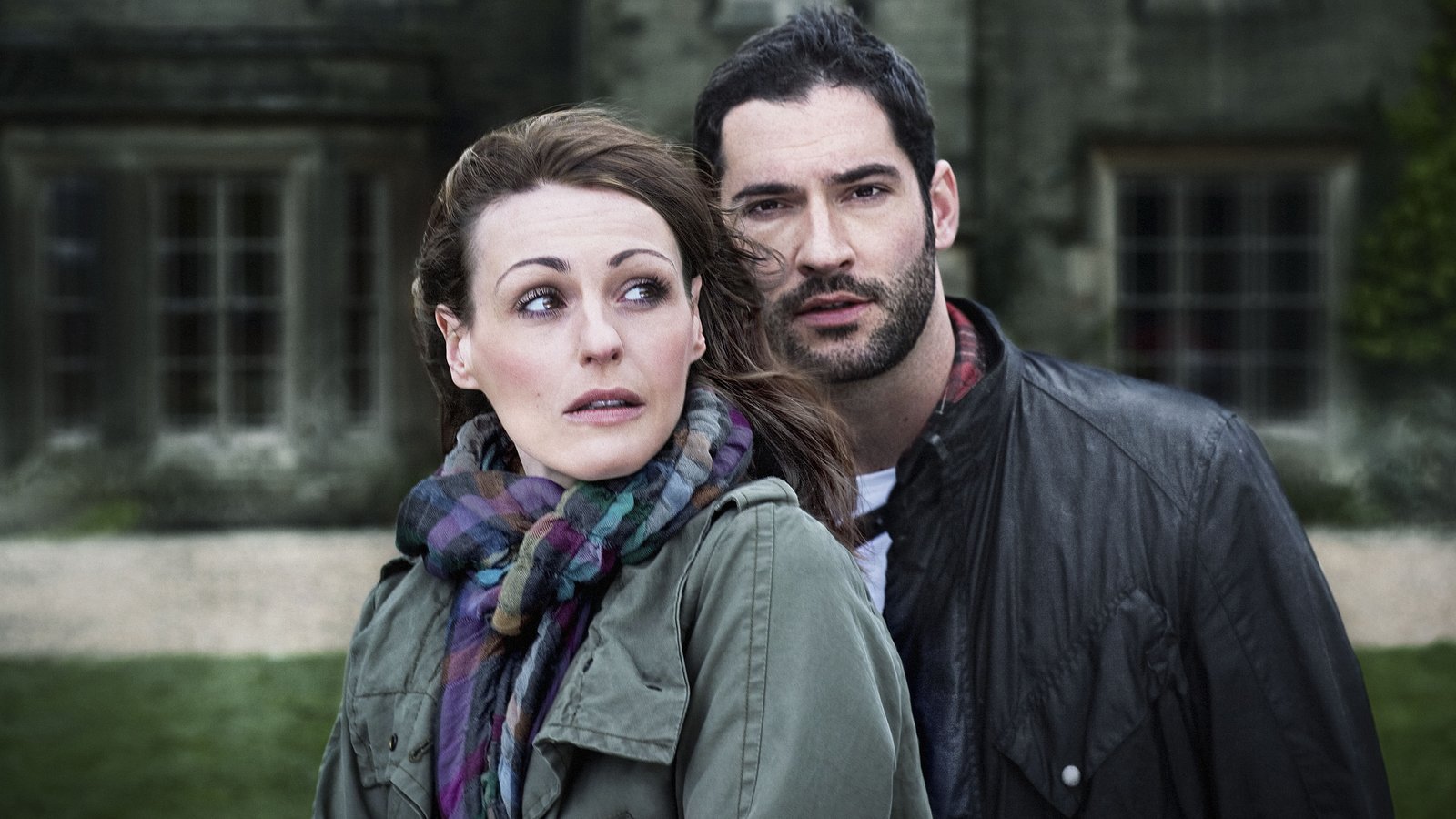 The Secret of Crickley Hall – 2012 – Suranne Jones and Tom Ellis star in this supernatural miniseries about a family that relocates to a grand old estate up north after the disappearance of their young son.
Sense & Sensibility – 2008 – When a woman finds herself newly widowed and destitute with three unmarried daughters, she downsizes and attempts to find good husbands for them.
Silk – 2011 to 2014 – This series focuses on the challenges modern-day barristers face in their careers.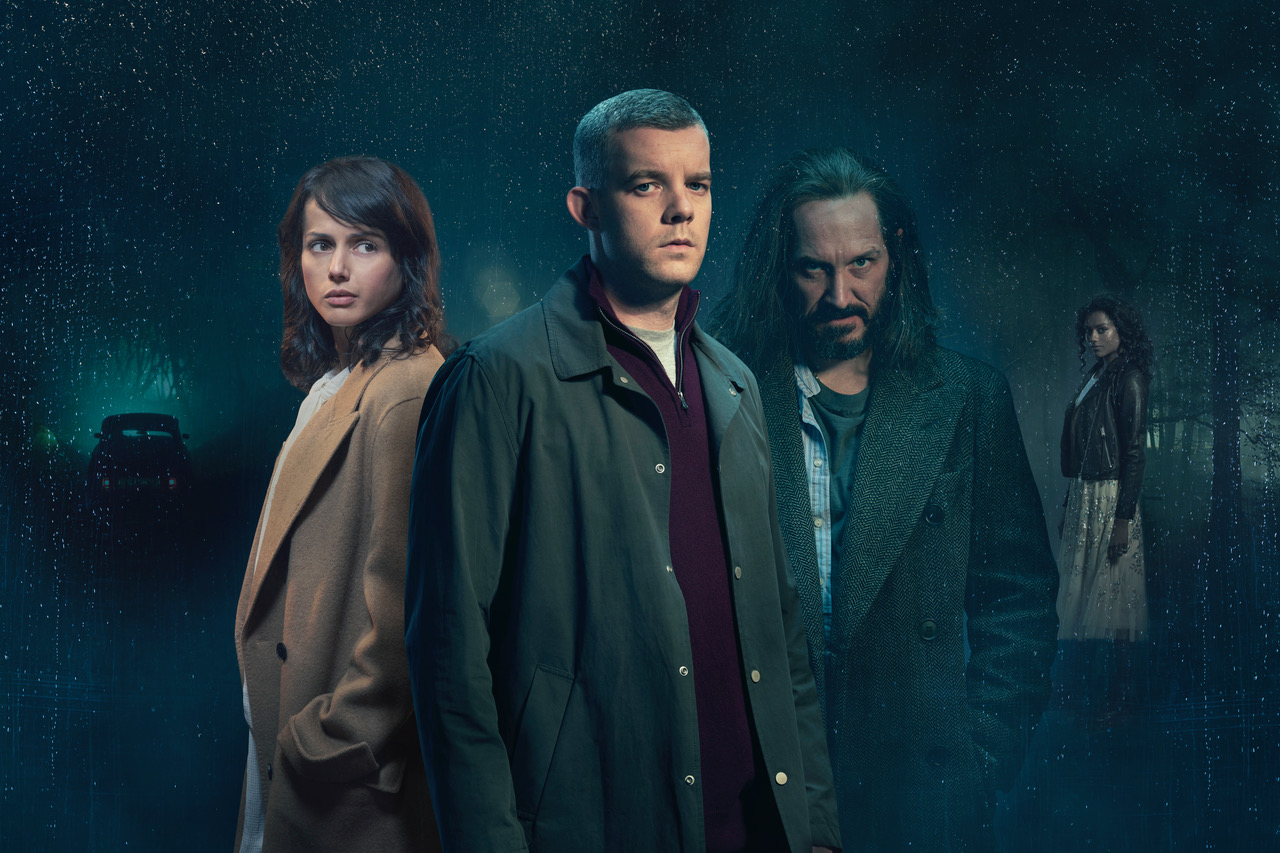 The Sister – 2020 – Luther creator and screenwriter Neil Cross brings us this four-part story "of murder – and perhaps ghosts – which exposes the quiet terror of a man trying to escape his past." It's inspired by Cross's novel Burial, released in 2009. Russell Tovey (Years and Years) plays Nathan, a man trying to hide a terrible secret. His world is rocked when Bob (Bertie Carvel, Doctor Foster) spears on his doorstep with shocking news. Amrita Acharia (The Good Karma Hospital) also appears.
Skins – 2007 to 2013 – This racy classic offers a look into modern teenage life in England.
The Split – 2018 to 2020 – After a 30-year absence, a family of female lawyers has enough trouble dealing with their personal lives…and then their long-absent father returns.
Top of the Lake – 2013 to 2017 – This UK/New Zealand co-production follows the investigation into the disappearance of a drug lord's pregnant 12-year-old daughter. In the second series, the story moves to Sydney as the same detective investigates a body found at Bondi Beach.
Trust Me – 2017 to 2019 – This medical anthology takes a look at what happens when medical professionals violate our trust. In the first series, nurse Cath Hardacre (Jodie Whittaker) loses her job after whistle blowing, then steals a doctor's identity to make a new life in Edinburgh. In the second series, a Syrian tour veteran is recovering from trauma in hospital when he realises an awful lot of patients are mysteriously dying around him.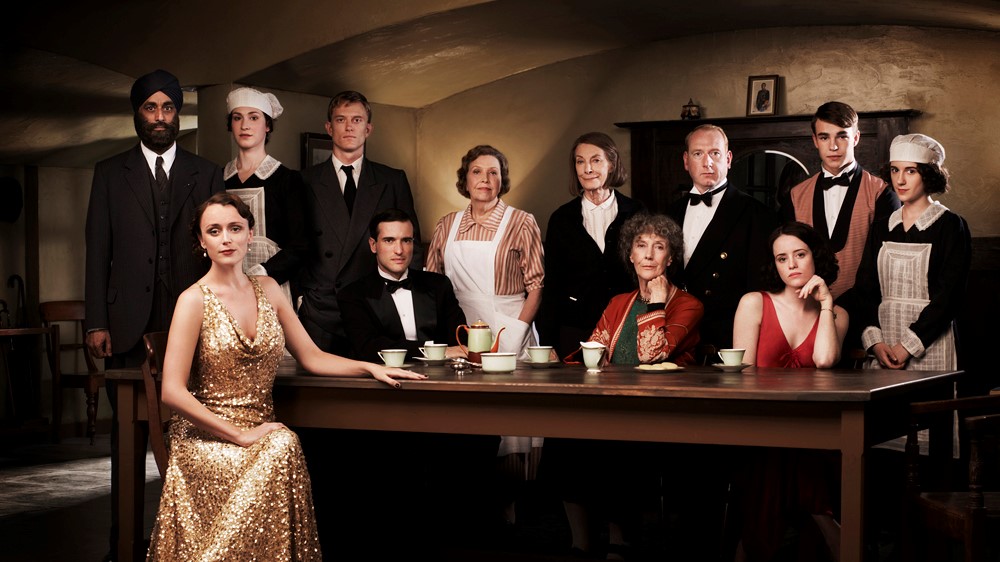 Upstairs Downstairs – 2010 to 2012 – This series picks up the Upstairs Downstairs saga shortly after the period covered by the original series. Covering 1936 to 1939, it tells the story of the new owners of 165 Eaton Place, ending with the outbreak of World War II. Ed Stoppard (Home Fires) and Keeley Hawes (Bodyguard) play new owners Sir Hallam Holland and Lady Agnes Holland.
Whitechapel – 2009 to 2013 – An inspector, a detective sergeant, and a historical homicide expert look at crimes that may have connections to the Whitechapel district.
How to Watch These British Dramas & Mysteries on Hulu
Curious about how to get started? It's simple – you can sign up for a trial of Hulu HERE and be watching in just minutes.
What's Your Favorite British Drama or Mystery on Hulu?
What's your favorite British drama or mystery? And did we miss any (on Hulu)? Let us know in the comments!
Want MORE British TV lists?
Check out some of the others on our site…
Save it to Pinterest!