New Ann Cleeves Detective Mystery, The Long Call, to Begin Filming in Spring 2021
In some cases, we earn commissions from affiliate links in our posts.
Last Updated on January 2, 2021 by Stefanie Hutson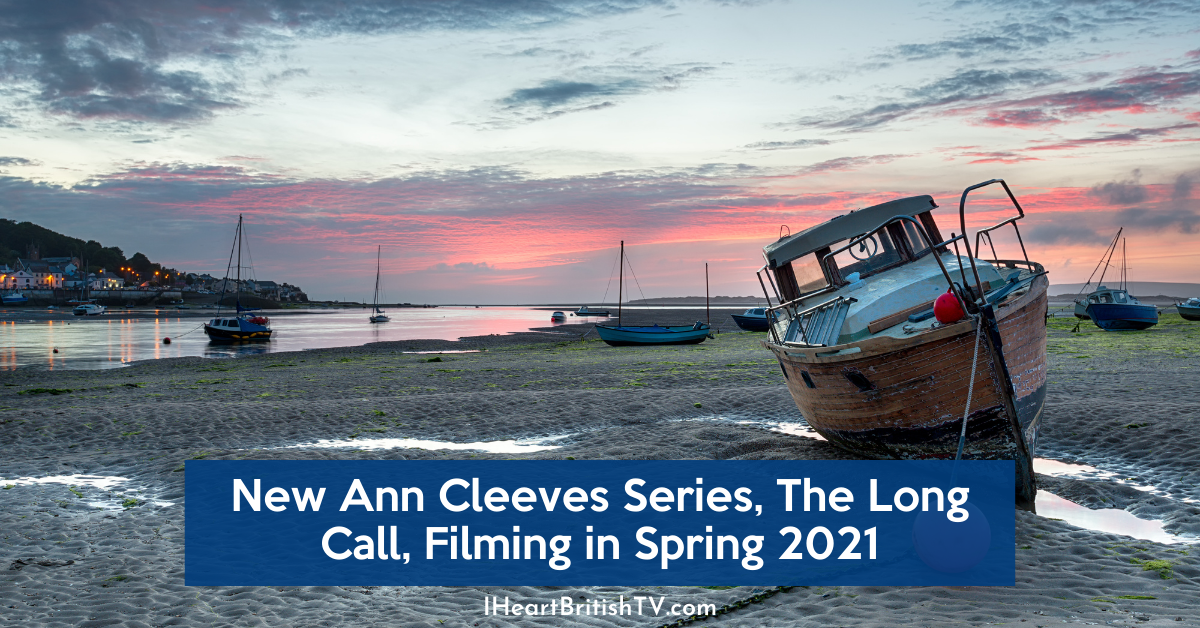 Fans of Vera and Shetland will be pleased to know that a third Ann Cleeves series is about to go into production. The Long Call is based on the first novel in Cleeves' Two Rivers series, and it's being produced for ITV by Silverprint Pictures.
What is The Long Call About?
For those who enjoy Ann Cleeves' characters, the first thing that will stand out is the fact that The Long Call brings us an entirely new detective, Detective Matthew Venn. Venn is a very different sort of detective from what many of us are used to. Unlike the standard hard-boiled male detective who drinks, rubs people the wrong way, and almost definitely has relationship issues, Venn is an ex-evangelical, gay, married man.
Unlike the more brash, confident detectives, Venn is a man scarred by religious extremism, with healthy doses of anger and self-doubt.
Venn has recently returned to North Devon to live in a small community with his husband Jonathan, and while the area holds no shortage of painful memories, it also represents a way forward. It's also one more absolutely gorgeous filming location to add to the list (Shetland having been set in the Shetland Islands in Scotland, and Vera in Northumberland).
What Do We Know About the TV Series, The Long Call?
In The Long Call, Venn returns home to a North Devon town where two rivers converge. That sounds a lot like the Instow/Appledore area, which is pictured above in the photo we used for this article (since no cast/filming photos have yet been released).
Venn is there to stand outside his father's funeral. Right away, we see he's a man who's been shunned by a community, who still takes the time to pay his respects. As he's leaving the funeral, he gets a call letting him know a body has been found on a nearby beach. The man has an albatross tattoo on his neck, and he's been stabbed to death.
Silverprint Pictures' Kate Bartlett is executive producing, while Angie Daniell (Vera) is the producer. Lee Haven Jones (Shetland) is directing, and ITV Studios will distribute The Long Call internationally.
Cast details haven't yet been released, but casting sites updated it as "filming in Spring 2021" on January 2nd, so it sounds like things are well underway and more details should emerge soon.
What Books are in the Two Rivers Series?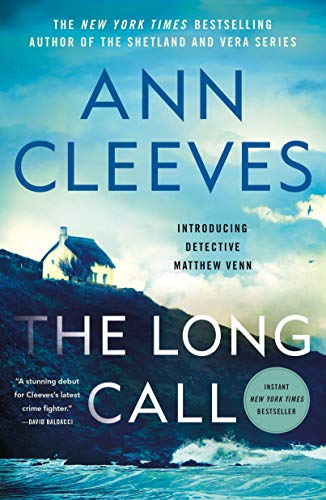 To date, there is only one published book in the Two Rivers series. A second book is coming this autumn, however, and it's already available to pre-order.
The Long Call – In the first entry into the series, Detective Matthew Venn attends the funeral of his estranged father, standing outside because he's been shunned by his evangelical family. Before he can leave, he receives a call from his team saying a man with an albatross tattoo on his neck has been found dead on the beach nearby. The case drags him back into a life he thought he'd left behind.
The Heron's Cry – In this book, it's the middle of an abnormally warm summer in North Devon, and Detective Matthew Venn has been called out to an elaborately staged murder at the home of a group of artists. The murder victim seems an unlikely target, and Venn is unsettled to find out that the victim's daughter is a friend of his own husband, Jonathan.
You can watch the first book trailer below:
Ever Wonder Why There Are So Many Bird References in Ann Cleeves Books?
Have you ever noticed the number of bird names in Ann Cleeves' book titles? Shetland had Raven Black, Vera had The Crow Trap and The Seagull, and the Two Rivers series has an upcoming book called The Heron's Cry.
After dropping out of university, Cleeves worked as a cook at the Fair Isle Bird Observatory, a world-class bird observatory which unfortunately burned to the ground in 2019. It's where she met her late husband Tim, a visiting ornithologist.
Ann Cleeves, Douglas Henshall, and Chris Packham (of Springwatch, Autumnwatch, etc.) have all put up appeals for donations for the observatory. Not only is it scientifically important, it's also vital to the economic and social well-being of those who live on Fair Isle. If you'd like to contribute, you can GO HERE to learn more about the rebuilding efforts.
Will You Be Tuning in for The Long Call?
Since everything Ann Cleeves has done so far has been wonderful, we'll definitely be tuning in for this one. It seems like Vera will have to stop filming at some point. At 74, Brenda Blethyn is getting rather old for a police detective (though perfect for an amateur sleuth in a cosy mystery – someone please make that happen). Could this be the "new Vera?"
Will you be watching? Share your thoughts in the comments!
Save it to Pinterest!