Steven Knight to Write New Great Expectations Adaptation
In some cases, we earn commissions from affiliate links in our posts.
Last Updated on May 20, 2020 by Stefanie Hutson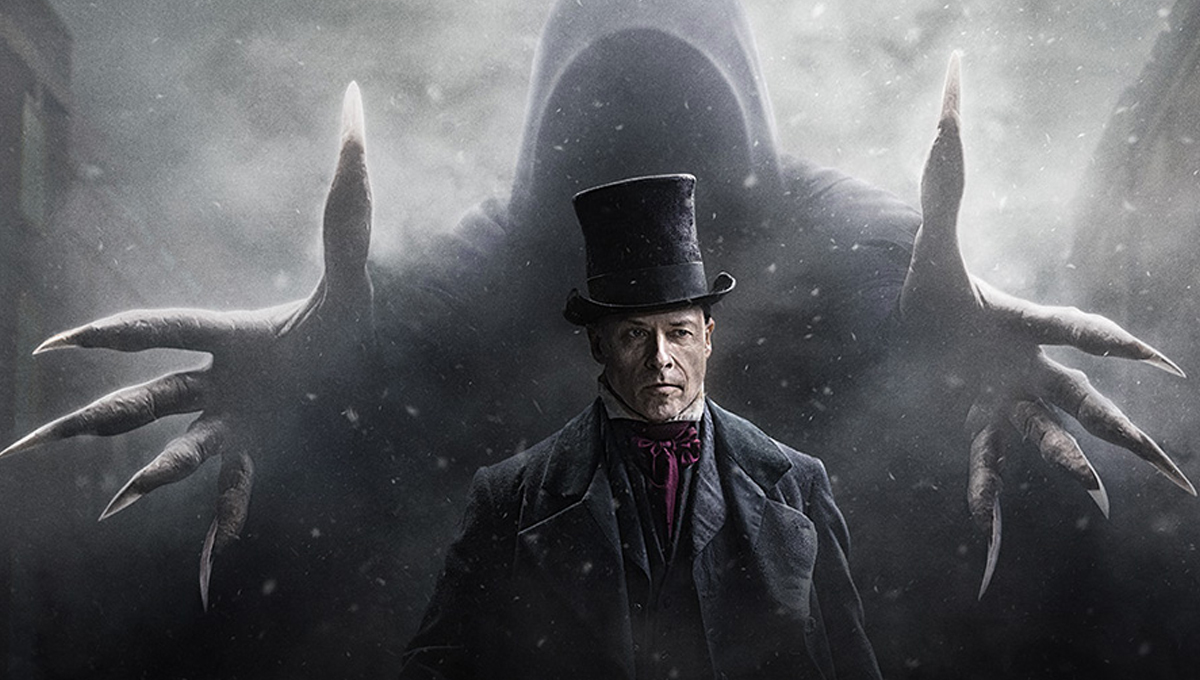 If you didn't love his 2019 adaptation of A Christmas Carol (watch HERE on Hulu), you're not going to like this news. BBC One and FX have commissioned a new Charles Dickens adaptation, to be written by Steven Knight. This time, they're tackling Great Expectations.
The limited series adaptation of A Christmas Carol was a hit last winter, though not everyone loved the particularly dark take on Dickens' beloved classic. In the UK, it saw an audience of 7.8 million viewers (all-screen 30-day numbers).
Who's Involved in the Great Expectations Adaptation?
The new series will be produced by FX Productions in association with the BBC, Scott Free, and Hardy Son & Baker.
Along with Steven Knight as writer and executive producer, we'll also see Ridley Scott, Tom Hardy, Dean Baker, Mona Qureshi, David W. Zucker, and Kate Crowe as executive producers. Marina Brackenbury will be a co-executive producer.
Of the new project, Knight says:
Adapting Dickens' work is a delight. I chose Great Expectations as the next work to bring to the screen not just because of the timeless characters, but also because of the very timely story. A story of class mobility and class intransigence, told through an intensely emotional and personal first-person narrative. As the son of a Blacksmith myself, Pip's journey from the forge into society is a very special one to me.
A Christmas Carol and Great Expectations are the first two adaptations in a series of Dickens' novels adaptations commissioned by Piers Wenger, BBC Drama controller and Charlotte Moore, Director of BBC Content.
Director of BBC Content Charlotte Moore said of the adaptation:
Great Expectations is the second in Steven Knight's series of Dickens adaptations and the perfect choice given its timely and personal narrative. His original take on one of Britain's most loved classics will make it must see drama for a whole new generation.
When Does the Great Expectations Adaptation Premiere?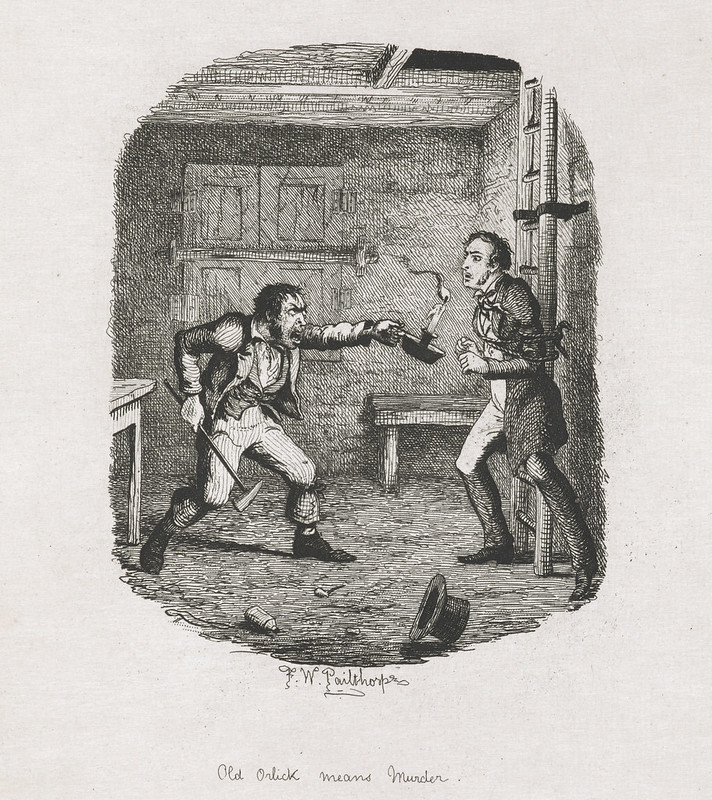 Given that it's only just been announced and we still don't even know much about the cast, it's definitely too soon to make any accurate guesses as to when the Steven Knight adaptation of Great Expectations will premiere. Add in a worldwide pandemic, and who knows when we'll actually see it. All we know at this point is that it's happening.
When we hear more, we'll update this post and share via social media and email. If you're not already on our email list, you can look for the email opt-in form in our sidebar to join. We average about one email weekly, and never more than two.
Great Expectations Adaptations
The upcoming Steven Knight limited series is certainly not the first adaptation of Dickens' classic. Over the years, it's been adapted more than a dozen times for the screen (and don't even bother trying to count all the stage adaptations). Below, we take a look at some of the Great Expectations adaptations that have been done over the years.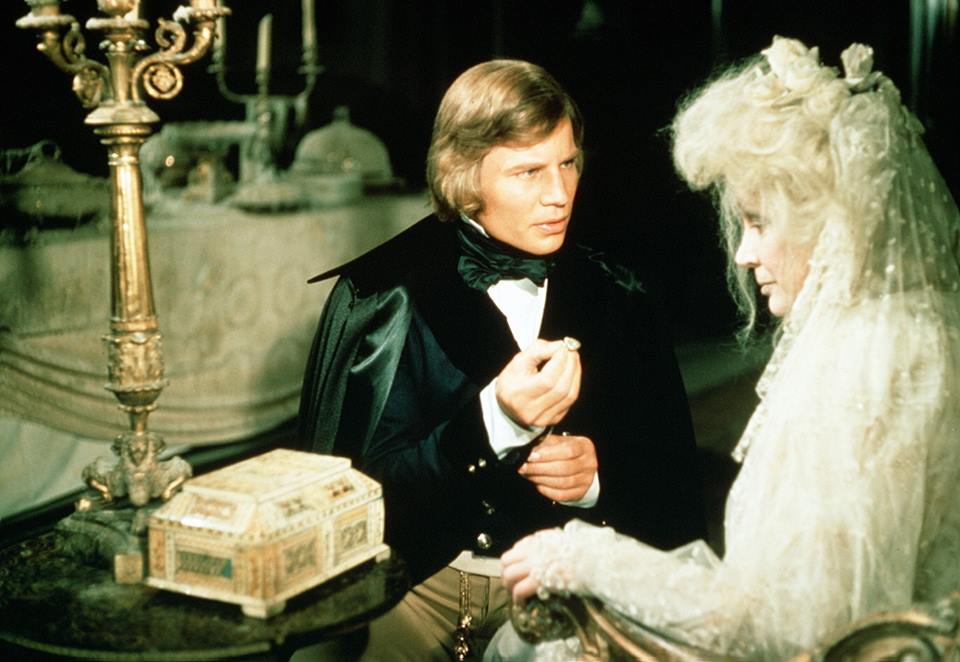 1974 – TV Movie
This TV movie adaptation starred Michael York, Sarah Miles, and James Mason, with Margaret Leighton as Miss Havisham. This one stands out because it seems to be done entirely, or almost entirely, in a studio.
Although some versions have edited for length, you can find the full 2 hour 4 minute adaptation on Amazon HERE.
Listen carefully at the dance when Estella returns to her seat – there's an audible fart. On second thought, maybe don't listen carefully.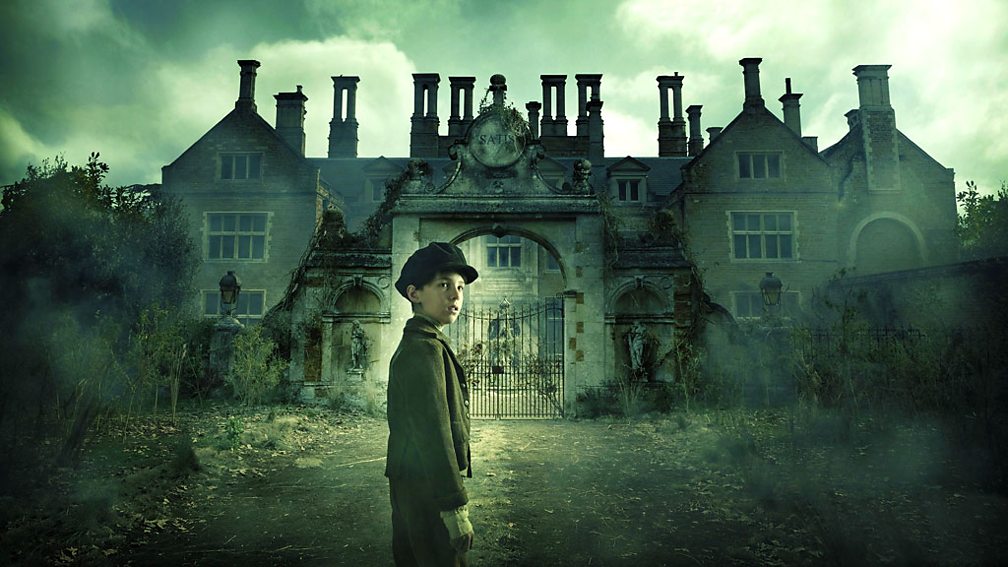 2011 – BBC One Miniseries
If you're looking at that date and thinking, "Wait, it hasn't even been 10 years since the BBC adapted Great Expectations?" you'd be right. This Dickens classic is the gift that keeps on giving, inspiring new and successful adaptations seemingly every few years.
This particular adaptation starred a young Douglas Booth as Pip, and featured performances from British TV Favourites like David Suchet (Poirot), Gillian Anderson (The Fall), Mark Addy (New Blood), Paul Ritter (Friday Night Dinner, No Offence), and Tom Burke (CB Strike).
Unfortunately, this one doesn't appear to be streaming in the US at the moment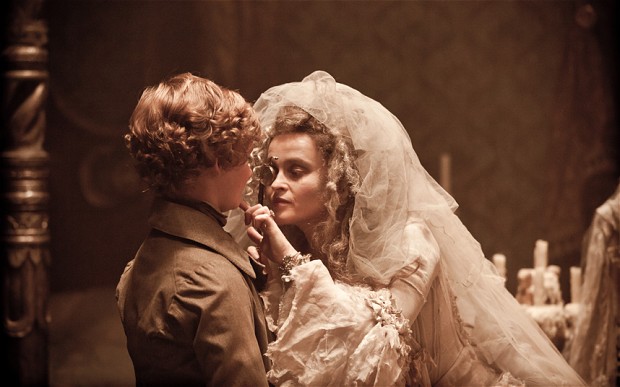 2012 – Film Adaptation
This star-studded adaptation came out just one year after the BBC miniseries adaptation, with a cast that included Helena Bonham-Carter, Holiday Grainger, Ralph Fiennes, Jeremy Irvine, and Robbie Coltrane.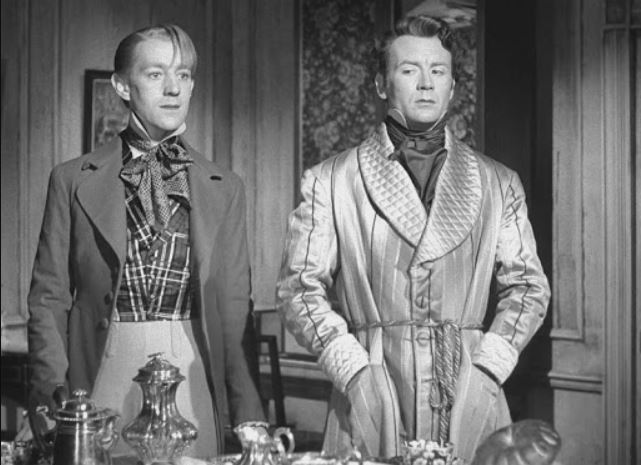 1946 – A Black & White Film Adaptation
This 188-minute film adaptation was released in May of 1947 – roughly 2 years after VE Day. It's a heavily-edited version of the novel (you can only fit so much in a movie), but even today, many love it.
Though playing a young man, Sir John Mills was 38 when the movie was filmed. In spite of that, the movie was a huge success – the third most popular movie at the British box office that year, and the most popular when it reached Canada in 1948.
It was also Sir Alec Guinness' first major screen appearance. Prior to that, the stage actor's only on-screen role was as an extra in 1934's Evensong.
You can watch it HERE or on Hulu.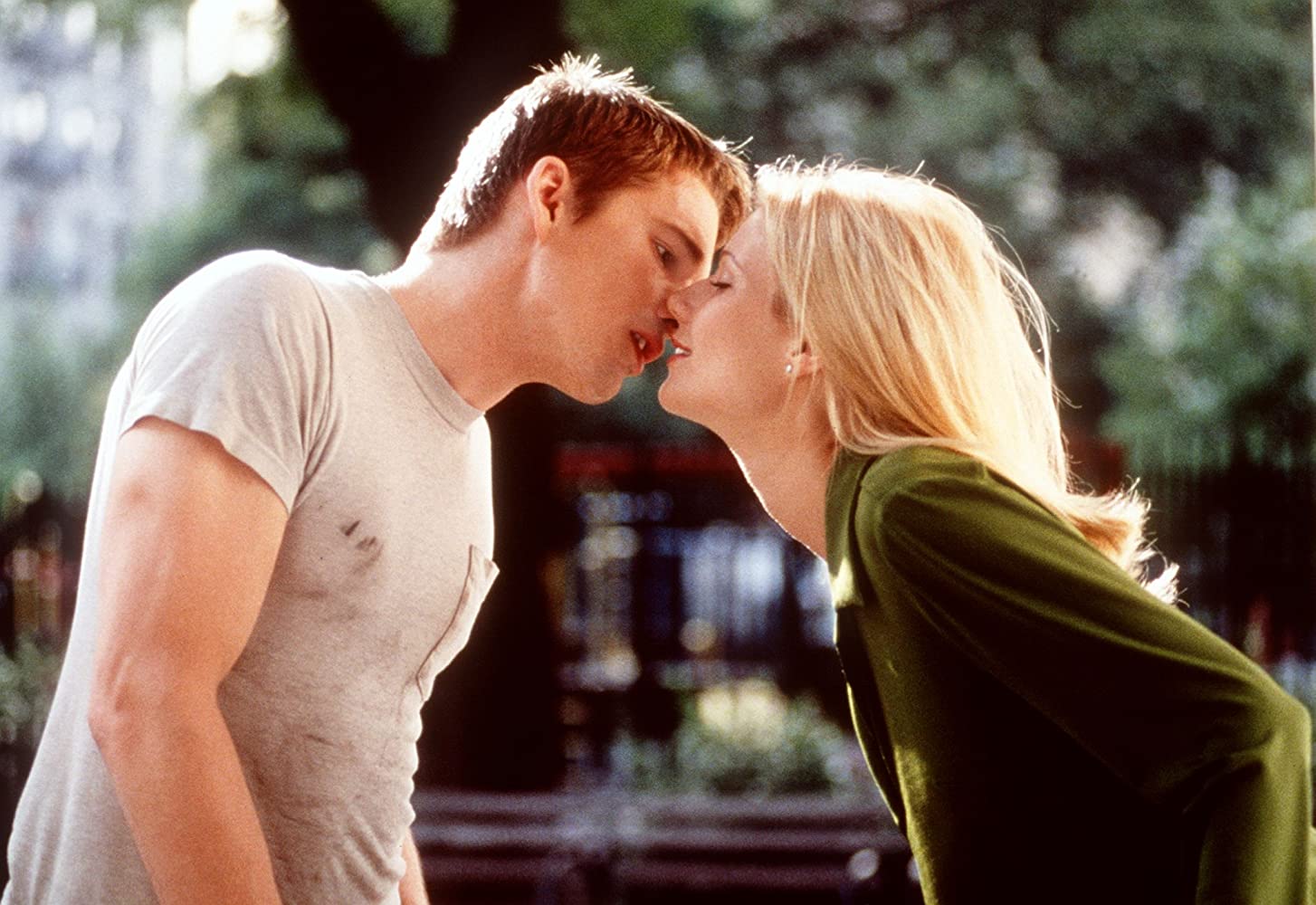 1998 – The Americanised Movie Adaptation
This loose adaptation offered a contemporary take on the classic story, with Ethan Hawke, Gwyneth Paltrow, Robert DeNiro, Hank Azaria, and Anne Bancroft among the cast members.
In this one, they moved the setting from 1800s London to 1990s New York, and they renamed Pip to Finn. Miss Havisham was also changed, taking on the name Nora Dinsmoor.
The updated soundtrack included songs from artists like Chris Cornell, Tori Amos, Duncan Sheik, The Grateful Dead, and Iggy Pop.
You can watch it HERE.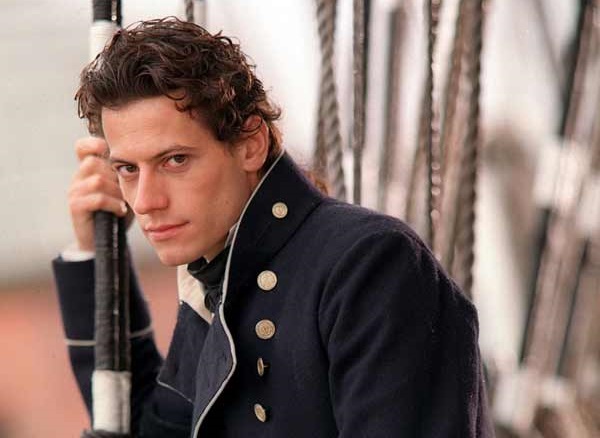 1999 – BBC TV Adaptation
The always delightful Ioan Gruffudd starred as Pip in this adaptation, with Charlotte Rampling as Miss Havisham. It's a great take on the classic, though some of the relationships feel a bit different than in other adaptations or the novel. Most of this one was filmed on site in various locations around England and Scotland (a fair bit in Edinburgh).
You can watch it HERE.
1981 – BBC Miniseries
Colin Jeavons played Pip in this 1981 adaptation, but the real star of the show is Joan Hickson as Miss Havisham. This adaptation is particularly in-depth, originally aired as 12 half-hour episodes (in the US, it streams as 6 hour-long episodes). If you're looking for an adaptation that covers the entire novel, this is the one you want.