19 Things You Might Not Know About Stephen Fry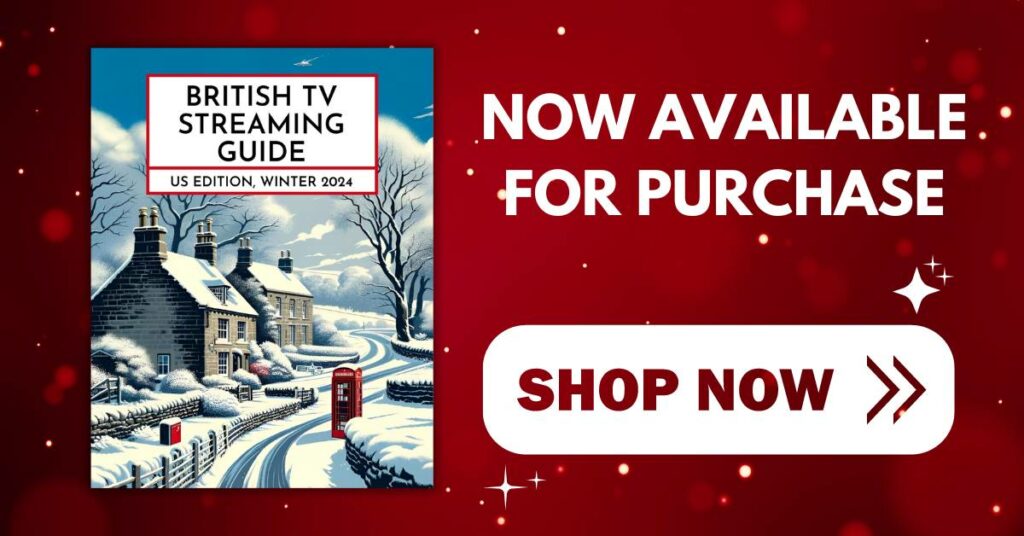 The British TV Streaming Guide: US Edition, Winter 2024 is now available. Get yours HERE.
In some cases, we earn commissions from affiliate links in our posts.
Last Updated on August 24, 2022 by Stefanie Hutson
Stephen Fry is one of the best-known and most well-loved figures in British television today. Appearing in everything from QI and Bones to Kingdom and Doctor Who, it's hard to watch for too long without running into him (view more movies and TV featuring Stephen Fry HERE).
Today, we take a look at some of the personal things you might not know about him – from his elite education to his writing to his…teddy bears? To say he's an interesting man would be an understatement.
19 Things You Might Not Know About Stephen Fry
1 | He went to Cambridge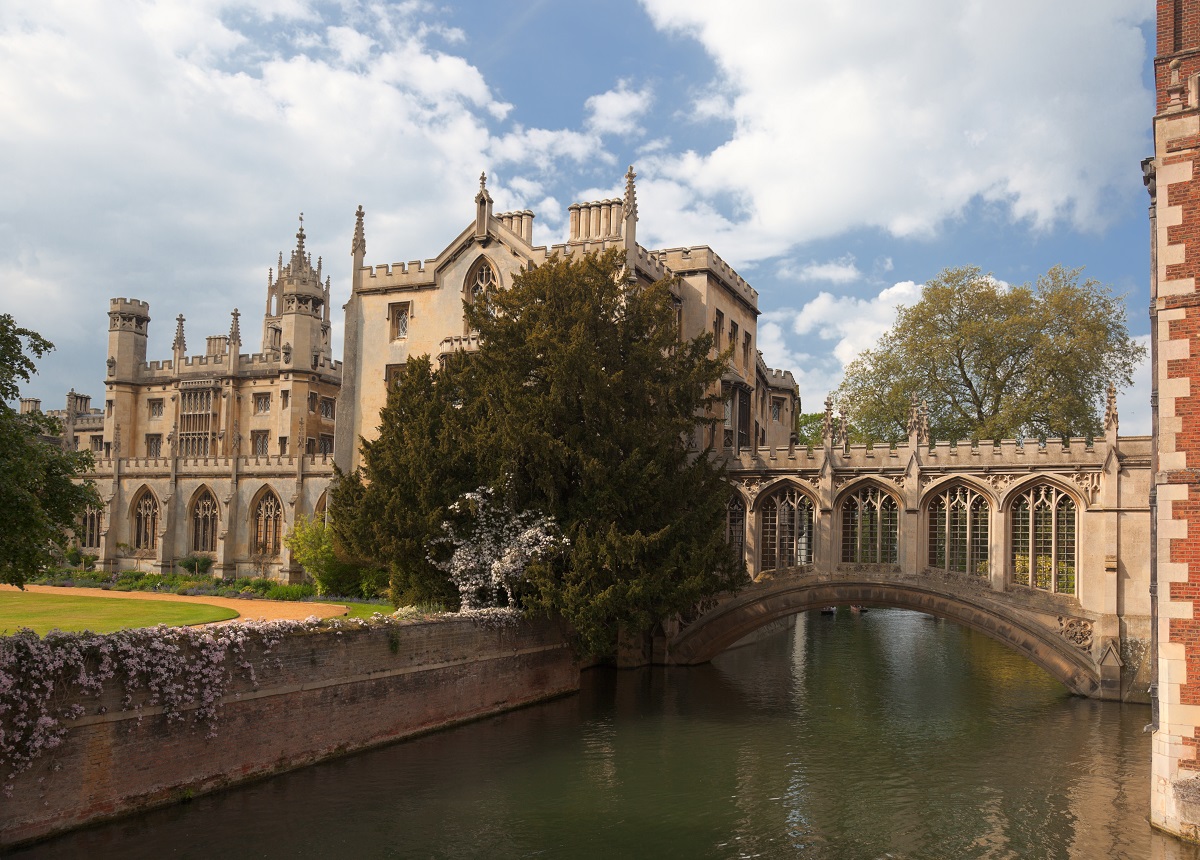 Stephen Fry read for a degree in English Literature and graduated with upper second-class honours.
"I did absolutely no work. I went to three lectures in my entire three years at Cambridge, I think I just spent every moment of the day doing drama." – Stephen Fry (ITV).
Due to the self-deprecating nature of British humour, can that be taken a face value? Who knows.
While at Cambridge, he met Hugh Laurie and the pair went on to do comedic work together, starting their respective careers. They were both members of the Cambridge Footlights alongside Tony Slattery, Emma Thompson, Penny Dwyer, and Paul Shearer. In 1981, they became the first winners of The Perrier Comedy Award at the Edinburgh fringe festival. TV Presenter and designer Kevin McCloud (of Grand Designs fame) also attended Cambridge at this time; he was a costume and stage designer for the Cambridge Footlights.
Fry and Laurie have remained friends since and, in addition to Fry serving as Laurie's Best Man at his wedding, Fry is the godfather of Laurie's three children. A friendship for the ages, no doubt.
2 | As a student, he appeared on University Challenge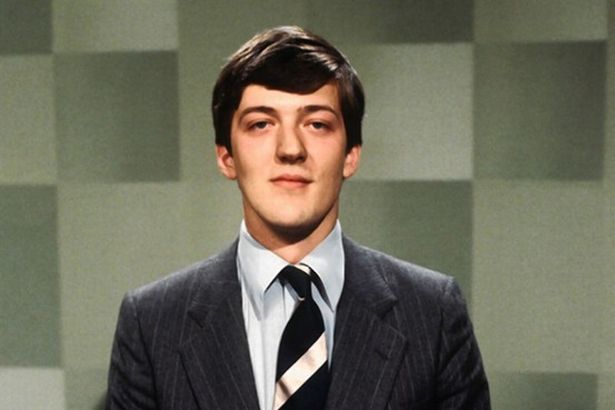 University Challenge is a prestigious televised quiz show for university students in the UK.
Personal Note: As an American who is a big fan of our quiz show Jeopardy!, I recently decided to watch University Challenge thinking it would be similar… And, phew, was I wrong! I took university level classes for ten years, and yet these kids make me look like an utter plebeian. The leads me to believe Stephen Fry must be whip-smart to be able to even qualify for University Challenge.
This was technically Stephen Fry's first TV appearance. A very short 20 second clip survives and is available to watch on YouTube HERE.
Clearly, this and many other attributes made him most qualified to host the beloved long-running quiz panel show QI.
While University Challenge doesn't stream in the US at present, you can pick up the official quiz book HERE.
3 | In his youth, he wrote fan mail to P. G. Wodehouse
He wrote fan mail to P. G. Wodehouse and, in response, received a signed photograph: "To Stephen Fry, All the best, P. G. Wodehouse." It is his most prized possession.
Stephen Fry went on to star in Jeeves & Wooster, the screen adaptation of Wodehouse's stories. Fry also reads audiobooks of some Wodehouse stories which are available on Audible.
4 | His first appearance in a feature film is Chariots of Fire
Unofficially, Fry's first ever appearance onscreen was as an uncredited cameo role in the sports drama Chariots of Fire. This film went on to win Best Picture at the 1982 Academy Awards.
5 | He's an author
Fry has written over twenty books in different literary genres. He has a few autobiographical works, including,
1997: Moab Is My Washpot
2010: The Fry Chronicles
2014: More Fool Me
He's also written a few books about Greek mythology, among other things, including novels. His most recent book is about ties, of all things: Fry's Ties: The Life and Times of a Tie Collection.
6 | And he's a director
He directed the silver screen adaptation of Evelyn Waugh's 1930 novel Vile Bodies. Fry's 2003 film, titled Bright Young Things, has an outstanding cast of actors including: Emily Mortimer, Stephen Campbell Moore, Michael Sheen, James McAvoy, Fenella Woolgar, Dan Aykroyd, Jim Broadbent, and Peter O'Toole.
Bright Young Things is available to own or rent on Amazon HERE.
7 | He has a varied taste in music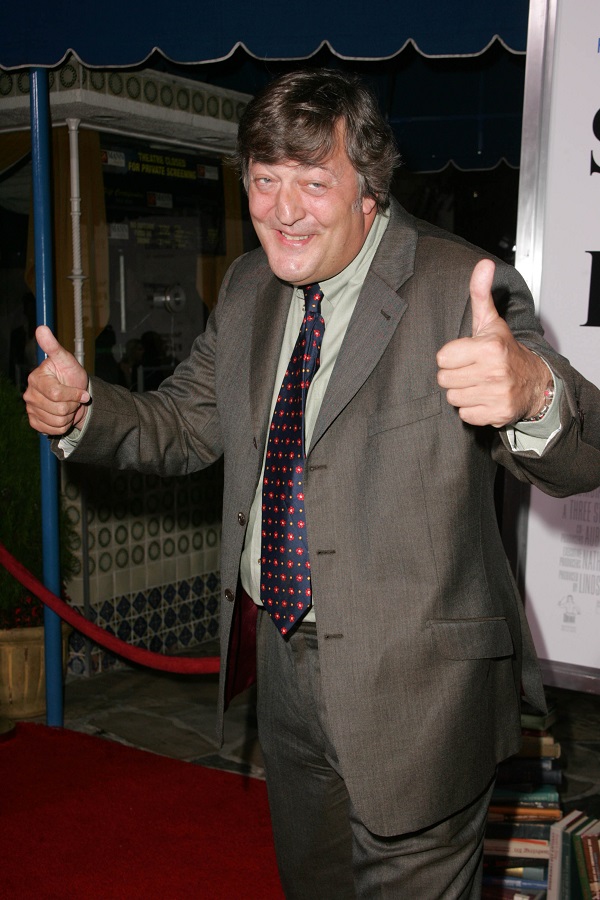 Apparently, Fry loves Richard Wagner, Led Zeppelin, ABBA, Jethro Tull, and The Bonzo Dog Doo-Dah Band (best known for their 1968 hit "I'm the Urban Spaceman").
You can also listen to his Apple Music playlist "At Home with Stephen Fry" HERE.
In 2021, he listed his eight favourite songs as:
Johann Sebastian Bach – 'Partita No. 1 in B flat major'
Franz Schubert – 'Variations 2 & 3 from Schubert's Piano Quintet in A'
Ludwig van Beethoven – 'Presto Quartet Op. 131 in C-Sharp minor'
Nina Simone – 'I Wish I Knew how it would feel to be Free'
Richard Wagner – 'O sink hernieder, Nacht der Liebe'
Hugh Laurie – 'Changes'
Ella Fitzgerald – 'Do I Love You?'
Arthur Wood – 'Barwick Green (The Archers' Theme Tune)'
You can read this full article on FarOut Magazine.
8 | He knows the meaning of life… and he won't tell you
Douglas Adams, author of The Hitchhiker's Guide to the Galaxy, once told Stephen Fry the meaning behind "42" being the answer to "the ultimate question of life, the universe and everything" … Stephen Fry says he will take this to his grave:
"Of course, it would be unfair for me to comment. Douglas [Douglas Adams] told me in the strictest confidence exactly why 42. The answer is fascinating, extraordinary and, when you think hard about it, completely obvious. Nonetheless amazing for that. Remarkable really. But sadly I cannot share it with anyone and the secret must go with me to the grave. Pity, because it explains so much beyond the books. It really does explain the secret of life, the universe, and everything."
9 | He's an early adopter who loves new tech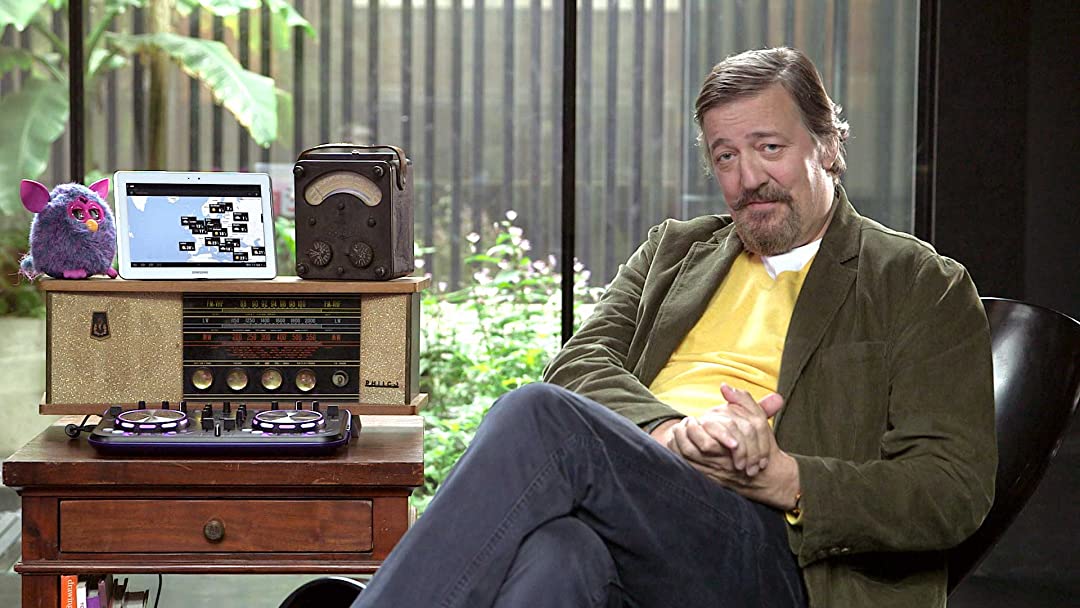 "Digital devices rock my world," Fry once said. "It is true that I have a great admiration, sometimes only just short of reverence, for the elegances and brilliances that have emerged from my favourite address in the world: 1 Infinite Loop, Cupertino, California, the home of Apple Computers."
He also presented the first season of Gadget Man, with Richard Ayoade presenting the final three. Gadget Man is a fun show that discusses new technology and features celebrity guests.
10 | He's a Doctor Who fan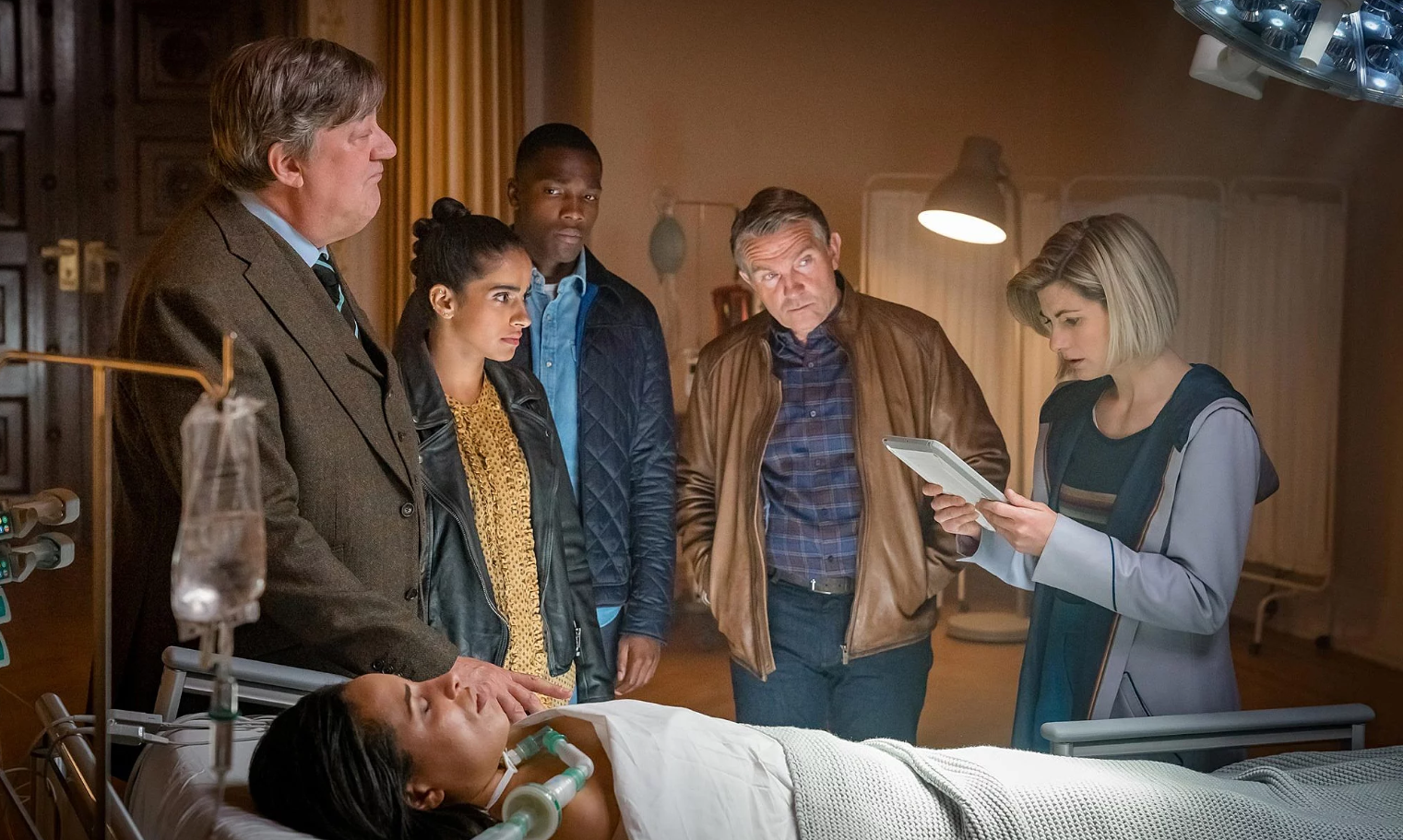 Like many Britons, Stephen Fry is a fan of Doctor Who. Here, he discusses seeing it for the first time:
"The week before we moved house, the BBC started a new drama, starring William Hartnell. An old man had a police phone box of the kind we saw in the street all the time. It turned out to be a magical and unimaginably wonderful time machine. I had never been so excited in all my life."
Fry also went on to appear in the 2005 rebooted Doctor Who series in season 12 (aired in 2020). He shows up in the first episode of season 12, "Spyfall, Part 1."
11 | And a Sherlock Holmes fan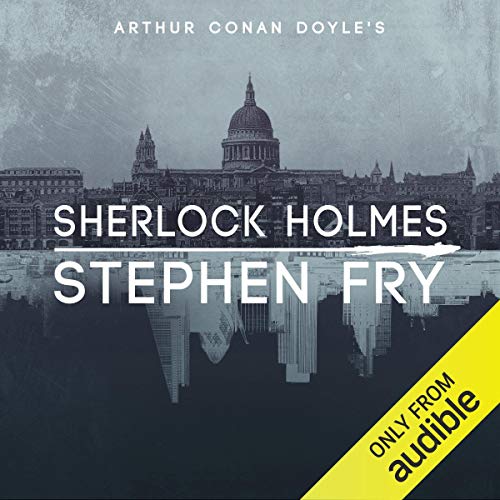 He is also a Sherlockian and has read the audiobook of entire collection of Arthur Conan Doyle's Holmes stories. It's nearly 72 hours long, including introductions. Of nearly 5,000 reviews, his reading is rated 4.9/5. You can own it on Audible HERE.
Fry also appeared in the Sherlock Holmes sequel Sherlock Holmes: A Game of Shadows (2011) as none other than Mycroft Holmes.
He's also a member of London's Sherlock Holmes Society.
12 | He's a prolific audiobook reader and read all of the Harry Potter audiobooks (UK)
Stephen Fry reads the UK versions of the Harry Potter audiobooks. For US audiences, we have Jim Dale (who is excellent in his own right and is great at unique character voices). Up until recently, the UK versions were not available in the US…
But due to popular demand and the universal love for Stephen Fry, they're now available. Harry Potter and the Philosopher's Stone is available HERE on Audible. American readers will notice slight differences in the text as a few things were changed in the US editions. For example, the US editions say "dumpster" where the original UK versions say "skip," and so on. The biggest change being the most obvious: the title. The first book was retitled Harry Potter and the Sorcerer's Stone for US audiences. The US edition has approximately 80 different words or phrases altered in the first book alone.
Fry's full list of audiobooks are too many to mention here… A search on Audible gives us an idea of the extent of Fry's audiobook work: He is listed in 184 entries. You can find that full list HERE. He also narrates many of his own books, so if you've read them but now you want him to read them to you, check out Audible or your local library.
13 | He was the last Pipe Smoker of the Year
He was also the 39th and last person to hold the title before it was done away with. While promoting the first season of QI, he was running late for an interview with The Independent. In his rush and unable to find his cigarettes, he brought a pipe and tobacco. A couple days after this interview came out, he was awarded "Pipe Smoker of the Year" with a ceremony at the Savoy Hotel.
Upon receiving this award, he said:
"It is a singular and distinct honour and I'm entirely delighted," and, "It makes me feel all grown up because pipes are very grown up." He began smoking a pipe in earnest while teaching at Cundall Manor in North Yorkshire. "The boys used to call me the 'towering inferno'," he said. (BBC News).
He did eventually quit smoking.
14 | He helped start Whose Line Is It Anyway?
Fry helped create a new game show for BBC Radio along with John Sessions and Clive Anderson back in the late 80s. It was an early radio version of Whose Line Is It Anyway which later went to TV and went on to inspire the popular US version of the show. Fry only appears in a few episodes of the UK version.
15 | He's the "hero" of the 1995 Sense & Sensibility movie
When she was on QI, Emma Thompson detailed how Fry saved the film she was working on. When she was working on the screenplay of Sense & Sensibility, a computer error altered her writing format, making it unreadable. Even though several tech experts couldn't help her, Stephen Fry recovered her screenplay after seven hours of tinkering. Thompson was later given an Academy Award for Best Writing of an Adapted Screenplay for Sense & Sensibility. Way to go, Mr Fry! Truly, a "Gadget Man."
16 | He is a pilot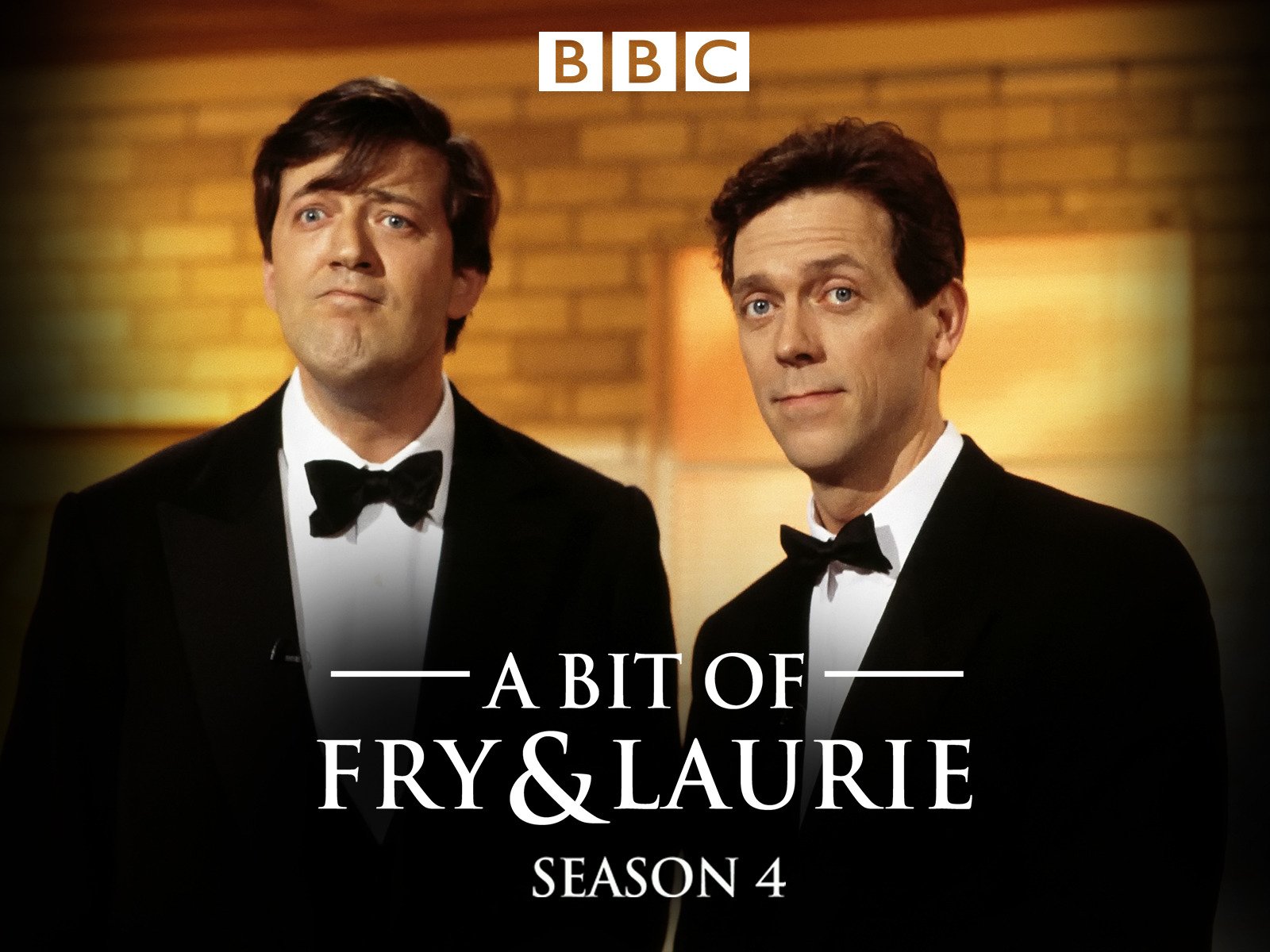 Just when you thought Stephen Fry couldn't get more awesome, you find out he's a pilot. More specifically, he has a Private Pilot License and even flew a plane for a sketch on A Bit of Fry & Laurie.
17 | If he could come back to life as any animal…
Stephen Fry would like to be reincarnated as "a neutered cat," if he believed in that stuff, that is. It's an excerpt from a fun (but too short) 2015 Vanity Fair piece you can read HERE.
To make matters more interesting, he played the Cheshire Cat in Tim Burton's Alice in Wonderland back in 2010.
18 | He's been to all 50 states in the U.S.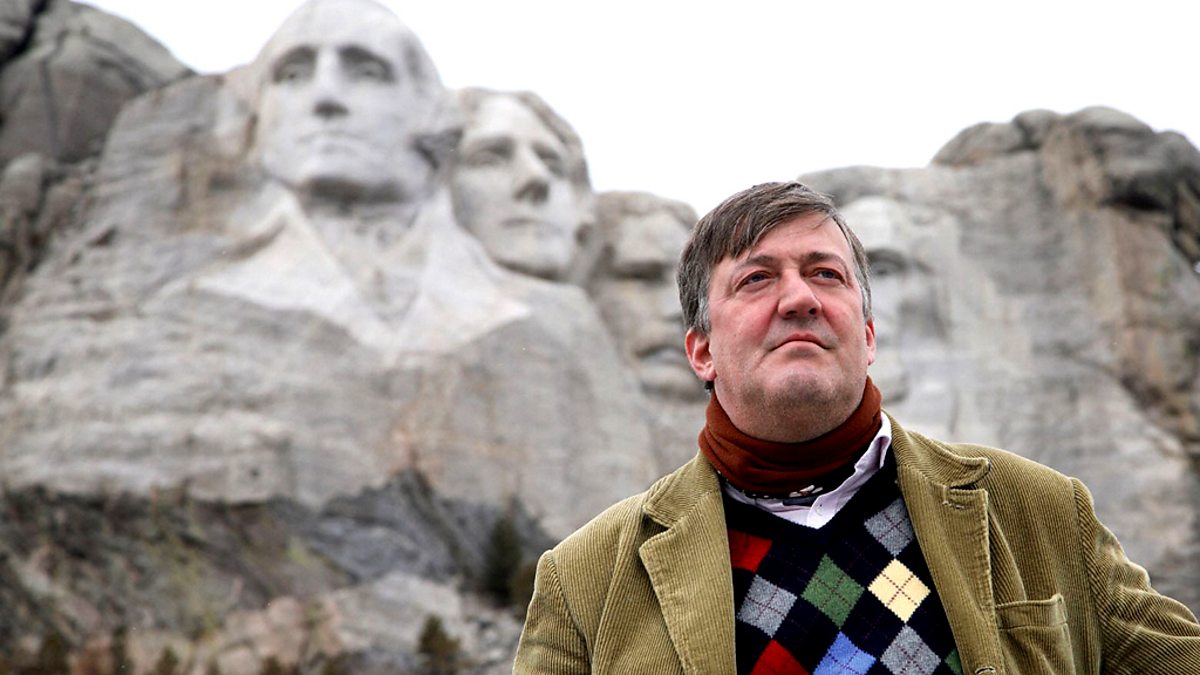 What a well-travelled fellow! This is documented in his wonderful docuseries Stephen Fry in America, where he drives a classic black London cab across the U.S. It does a great job of highlighting what makes America… well, America.
This fun series is available to own on Amazon HERE.
He also wrote a book about his journey which is available on Amazon HERE.
19 | And finally, he's an arctophile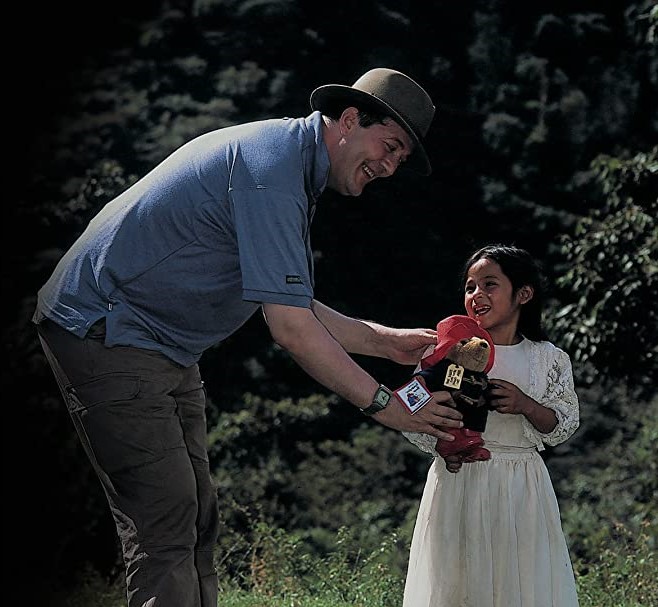 To leave you with a cuddly fact, Stephen Fry is a self-professed arctophile… a lover of teddy bears!
Fry has read audiobooks of Michael Bond's Paddington Bear stories and back in 2001, he also hosted a short documentary about spectacled bears like Paddington where he travelled to South America. Paddington Bear: The Early Years is just 49 minutes and is available to watch for free on FreeVee HERE. This is great to watch with kids who enjoy Paddington since it's educational and is narrated as though Paddington is real.
He also authored Rescuing the Spectacled Bear, a book about trying to save this endangered species. Primarily, this is his journal from the trip he took to film Paddington Bear: The Early Years. The book features lots of photos also.