Janice Hallett's The Twyford Code Adaptation to Begin Filming
In some cases, we earn commissions from affiliate links in our posts.
Last Updated on October 8, 2023 by Stefanie Hutson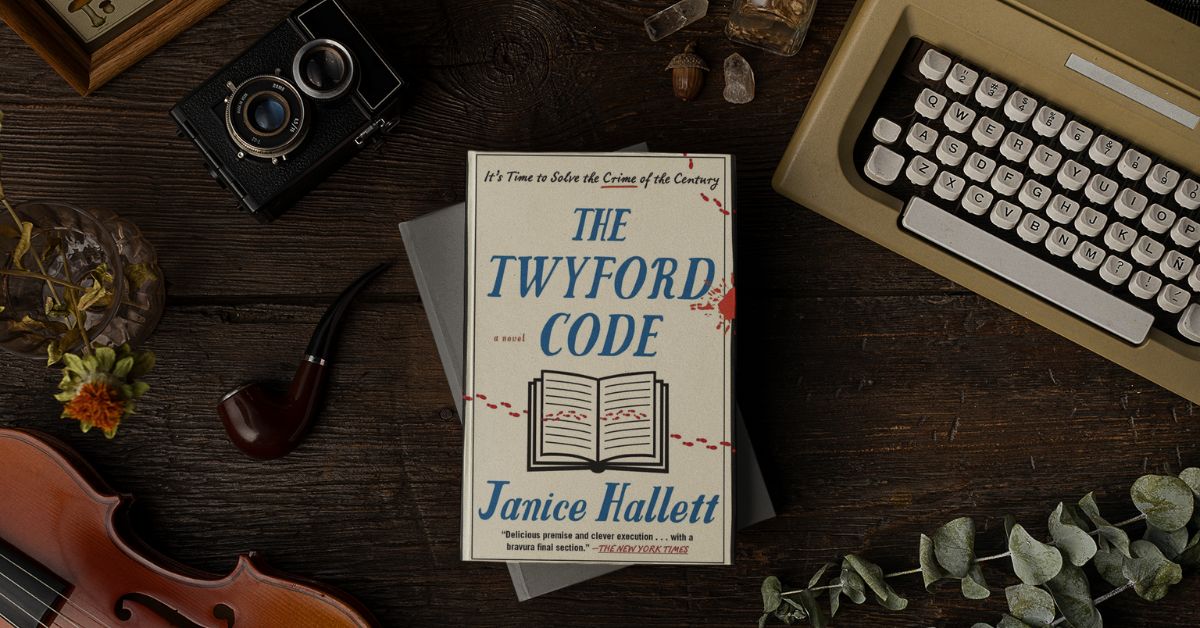 Fans of the author Janice Hallett's quirky mysteries will be delighted to know a TV adaptation of The Twyford Code is on the way.
What's The Twyford Code About?
Because The Twyford Code is based on an existing literary work, we have a little more plot insight than we'd have about an entirely original series at this stage. The book itself is an epistolary novel (a book written as a series of letters, recordings, or other correspondence), and the whole thing is a giant puzzle – which can make for a different sort of reading experience.
In this case, the mystery is conveyed primarily through "found footage" transcripts of audio recordings. It even includes a readability guide in the beginning, so you can't just relax and enjoy the same way you can with more traditional narrative techniques. With luck, the unusual structure will translate well to television – since TV can often handle non-linear and non-traditional storytelling with more flexibility.
Four decades ago, Steven "Smithy" Smith happened upon a children's book by disgraced author Edith Twyford, its pages peppered with peculiar annotations. His English teacher, Miss Iles, theorized that these markings were part of a concealed code embedded in all of Twyford's works. Her subsequent disappearance during a 1983 school trip further cemented Smithy's belief in her theory.
Recently released from a lengthy prison sentence, Smithy is determined to unravel this long-standing puzzle. Through voice memos on an antiquated iPhone, he recounts the events that led to his incarceration while also reconnecting with figures from his youth. As he moves deeper into the mystery, it emerges that Edith Twyford was more than just a children's author. The code hides a profound secret, and Smithy might just be able to decipher it.
Who's Involved in the Adaptation of The Twyford Code?
Entertainment One (eOne) has acquired the rights for adaptation, and the project will be the first to come out of their deal with producer and director Paul Andrew Williams (Broadchurch). Hallett will adapt the novel for the screen herself, while Williams will be directing and eOne will manage global rights for the project.
Of the project, eOne's creative director Sharon Hughff said, "Janice Hallett's ingenious second novel has rightly gained a fanbase of epic proportions. We are thrilled that she has chosen to bring the book to eOne and our brilliant partner from Rope Ladder Fiction, Cameron Roach."
As of time of writing, no casting announcements have been made.
When Will The Twyford Code Premiere on TV?
For now, it's too soon to know anything about casting or premiere dates. Casting calls suggest filming will begin in the Manchester area in early 2024, which would tend to suggest a premiere date sometime in late 2024 or early 2025, but that's pure speculation at such an early stage.
There are currently no details about what streaming services will offer the series when available. For now, the best we can do is recommend checking out the book HERE.