British TV Shows on AMC+ (& What IS AMC+?)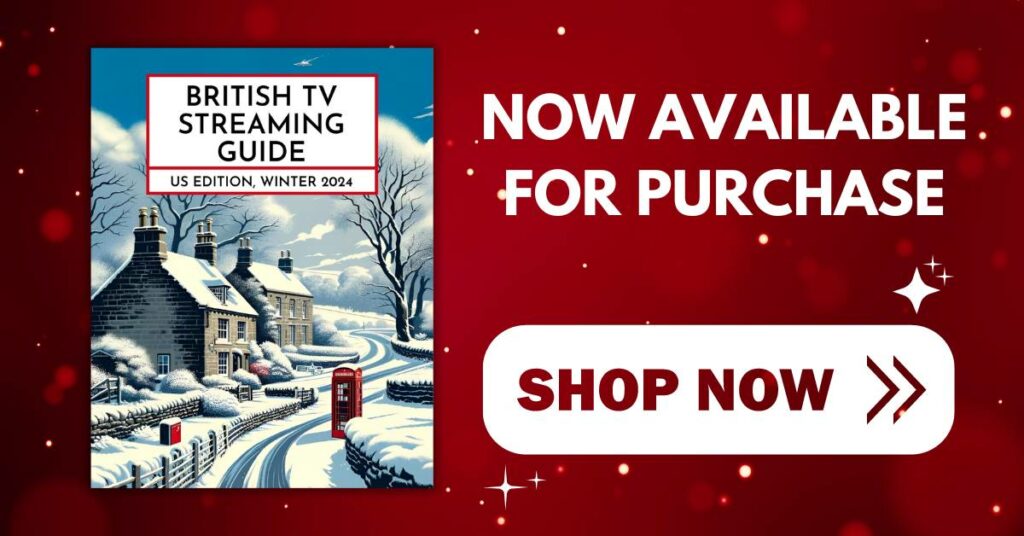 The British TV Streaming Guide: US Edition, Winter 2024 is now available. Get yours HERE.
In some cases, we earn commissions from affiliate links in our posts.
Last Updated on April 23, 2022 by Stefanie Hutson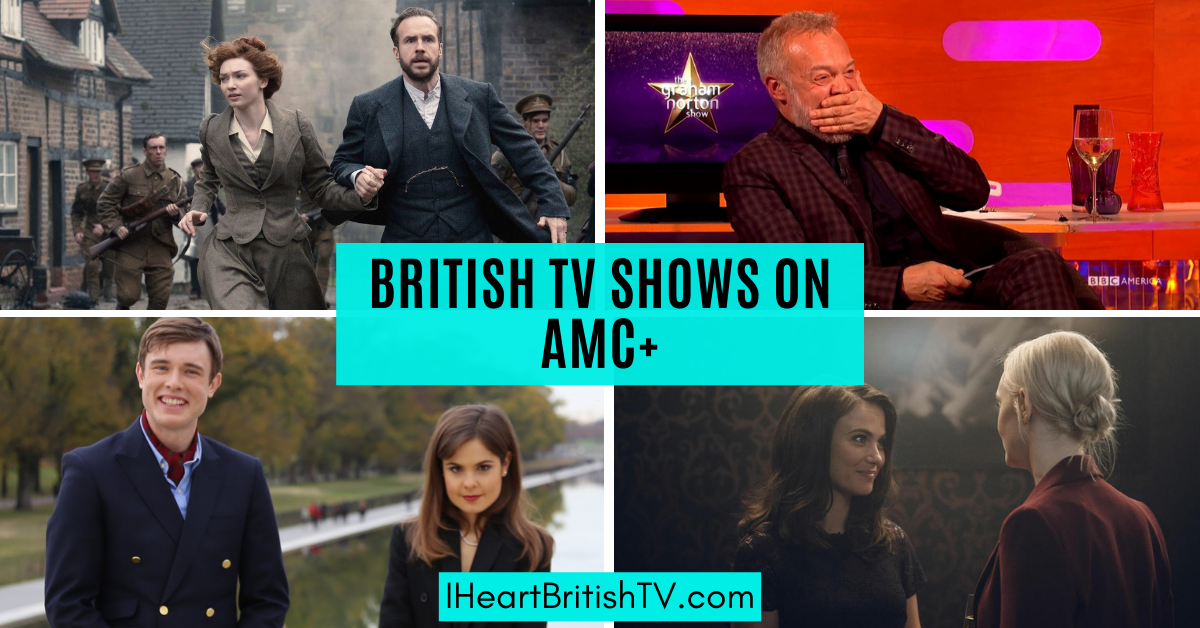 One of the newer streaming services becoming popular these days is AMC+. If you find this one a bit harder to figure out at first, don't worry – it's not just you. It's actually a sort of "value bundle" of several streaming services, along with a little extra content.
An AMC+ subscription gives you everything from:
IFC Films Unlimited
Shudder (a horror channel)
You'll also find a number of shows that were made available on BBC America (like The Graham Norton Show).
Since many of our readers watch very little outside of British TV, the big question here will be whether AMC+ delivers more value than, say, subscribing to Sundance Now every once in a while. To help you decide whether it's worth it for you, we've spent a few hours combing their listings to pull out the British shows on AMC+ as of April 2022. Streaming services change regularly, so do keep that in mind.
There are a few things to keep in mind before you scroll on down to the list.
We haven't included the Sundance Now offerings you'll get with AMC+. We have a separate page that lists all of those (along with a number of the European titles, too). That makes it a little easier to see if it's worth it to you to upgrade from just Sundance Now to AMC+. Click here to view British Shows on Sundance Now.
We're only talking about TV shows on this list. There are loads of movies included, too, but movies hop from service to service much faster so it's a lot harder to keep those updated.
How to Subscribe to AMC+
Like most other subscription services, you can subscribe in a variety of ways. The most common ones are:
Sign up on their website and use your favorite video streaming device (like a Roku) to watch
Some cable providers offer it as an add-on, but we see a lot of complaints about how hard it can be to cancel services from cable providers, so we strongly recommend one of the online approaches if they're an option for you.
The List of British TV Shows on AMC+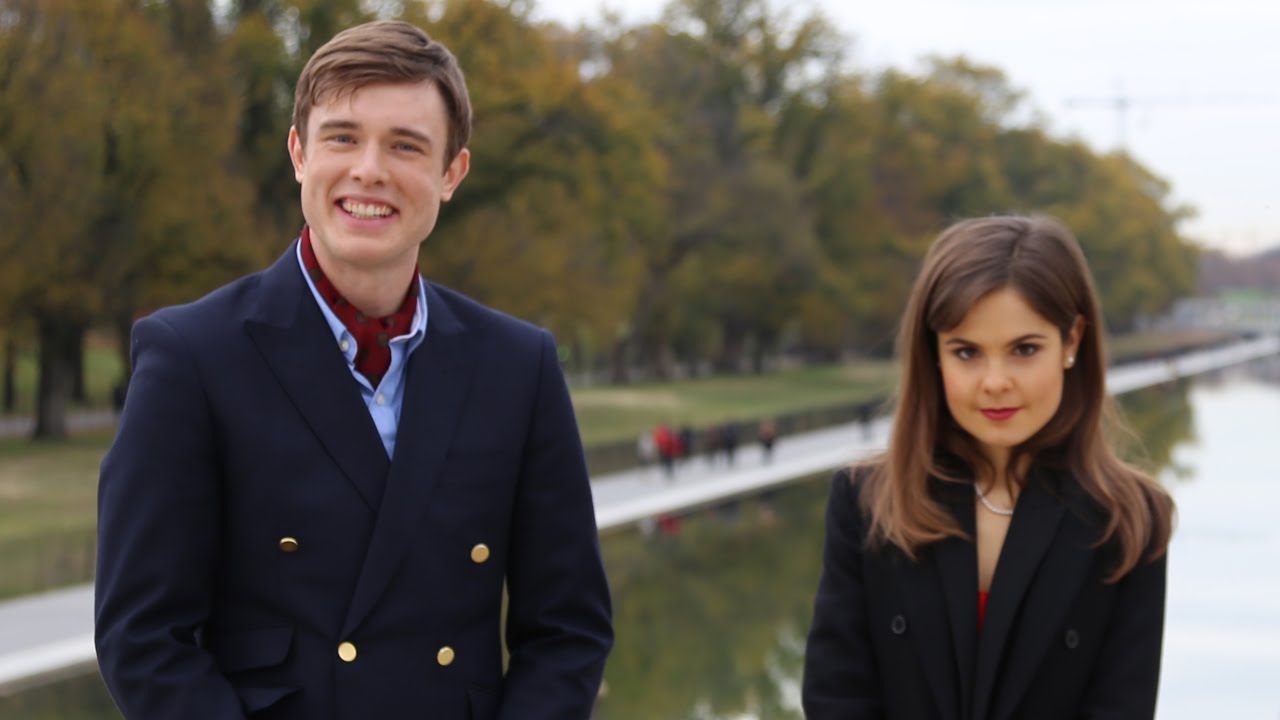 Almost Royal – 2014 to 2016 – This BBC America faux-reality series follows a couple of extremely minor British royals as they visit the US for the first time.
Accidental Anarchist – 2017 – At one time, Carne Ross was one of western democracy's biggest supporters. Disillusioned with his work, however, he set off on a quest to find out whether anarchy might actually be the solution to all our problems.
Antiques Roadshow – 1979 to present – Filmed at a variety of stately homes around the country, this series allows members of the public to bring in cherished items for expert appraisal.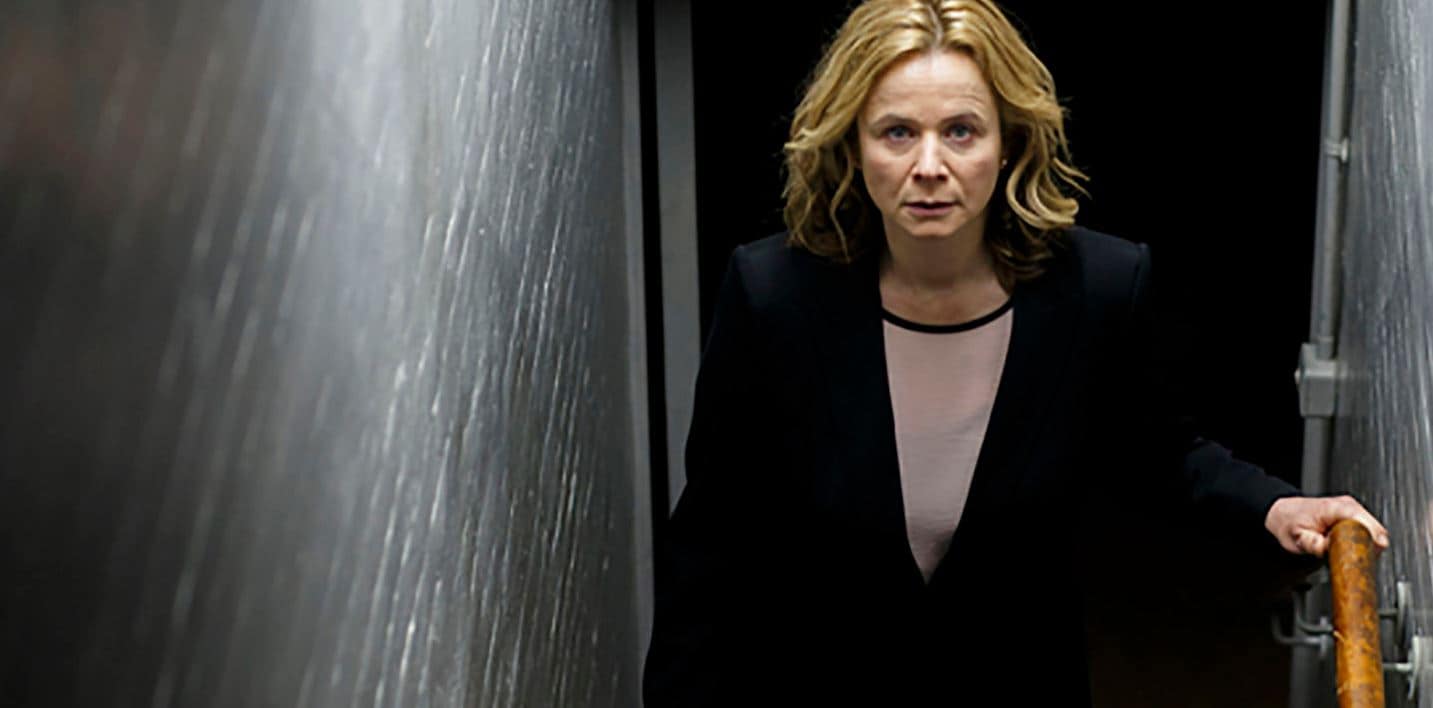 Apple Tree Yard – 2017 – This miniseries is based on Louise Doughty's novel by the same name, and it's a suspenseful combination of sex and murder. When a woman gets an intriguing proposition, it excites her – until she realizes it may not be quite what it seemed. Emily Watson and Ben Chaplin star.
Attenborough and the Giant Elephant – 2019 – Sir David Attenborough takes a look back at the life of the world's most famous elephant, "Jumbo the Circus Elephant".
A Wild Year on Earth – 2021 – This series follows some of the world's most interesting seasonal animal behaviour over the course of a year.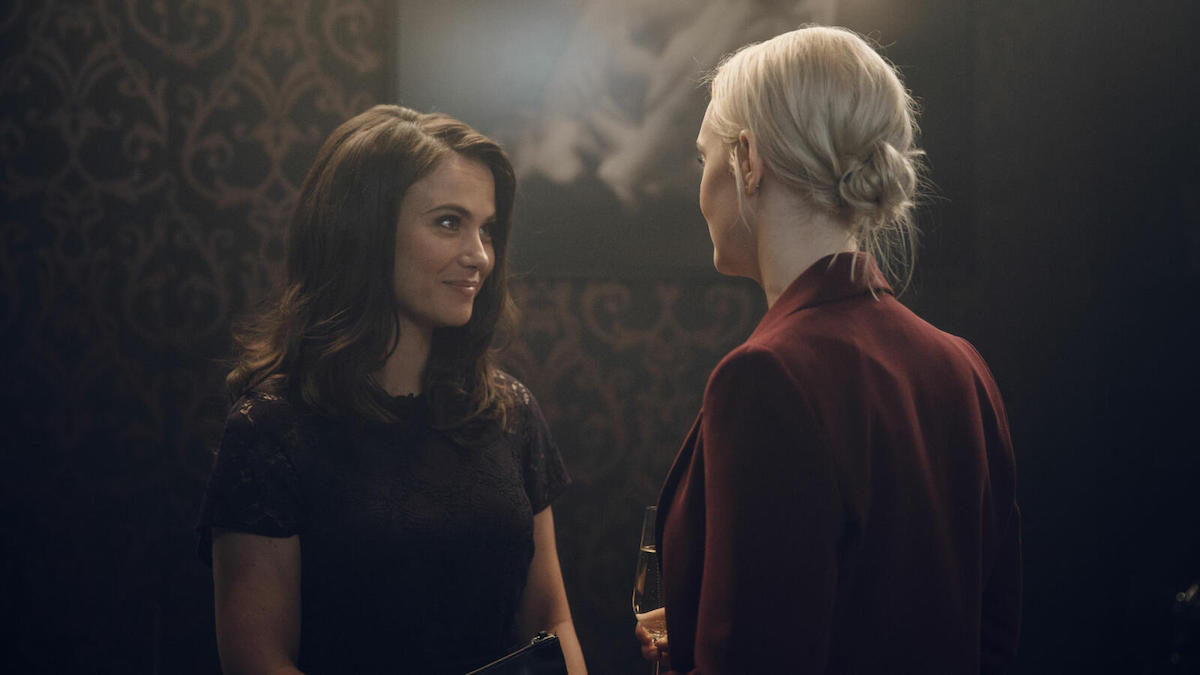 Cold Courage – Finland – 2020 – This international crime drama follows a couple of Finnish women who become involved with a secret organisation while living in London.
CripTales – 2020 – This BBC America series sees a variety of differently-abled adults performing dramatic monologues about life-changing moments. Liz Carr (Silent Witness) is among them.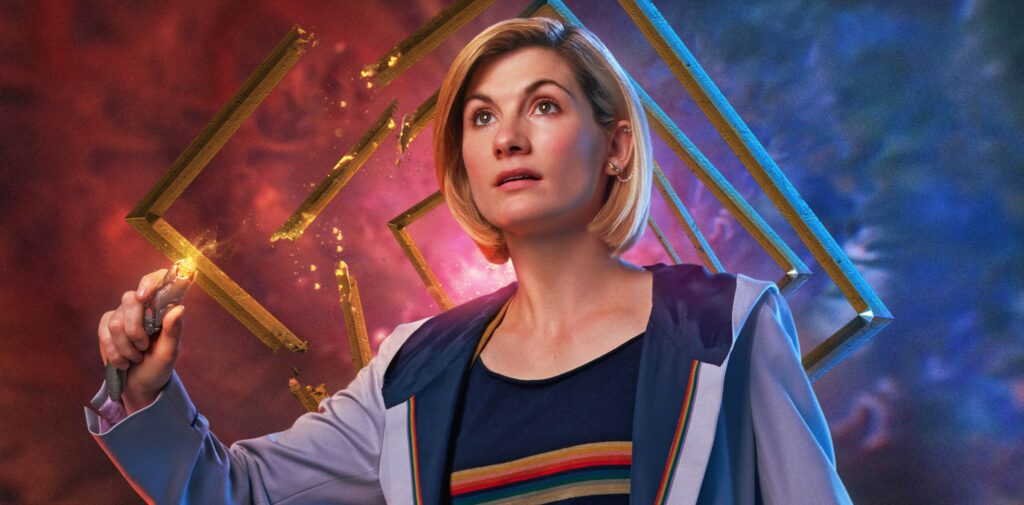 Doctor Who – 1963 to present – A mysterious Time Lord travels through time and space, exploring and saving the world in equal measure. HBO Max has modern Doctor Who, Seasons 1-12, while the classic episodes are over on BritBox. Season 13 (2021) is on AMC+.
Doctor Who: Fury from the Deep – 2021 – Though the original 1968 episode is missing from the BBC archives, this animated special recreates the episode. It follows along as the TARDIS lands off the Dover coast and they end up getting tranquilised in a restricted area.
Doctor Who: The Faceless Ones – 1967 – This animated special features original audio from the "mostly lost" eighth serial of the fourth season of the original Doctor Who. Patrick Troughton is the Doctor.
Doctor Who: The Macra Terror – 2019 – When the TARDIS lands at a human colony where everyone seems happy, it takes a moment before they realise all isn't as it seems.
Gangs of London – 2020 to present – This drama takes a look at the struggles of rival gang families in modern-day London. The series begins after the murder of Finn Wallace, the most powerful criminal in London. Nobody knows who did it or why, and his absence has created a dangerous power vacuum.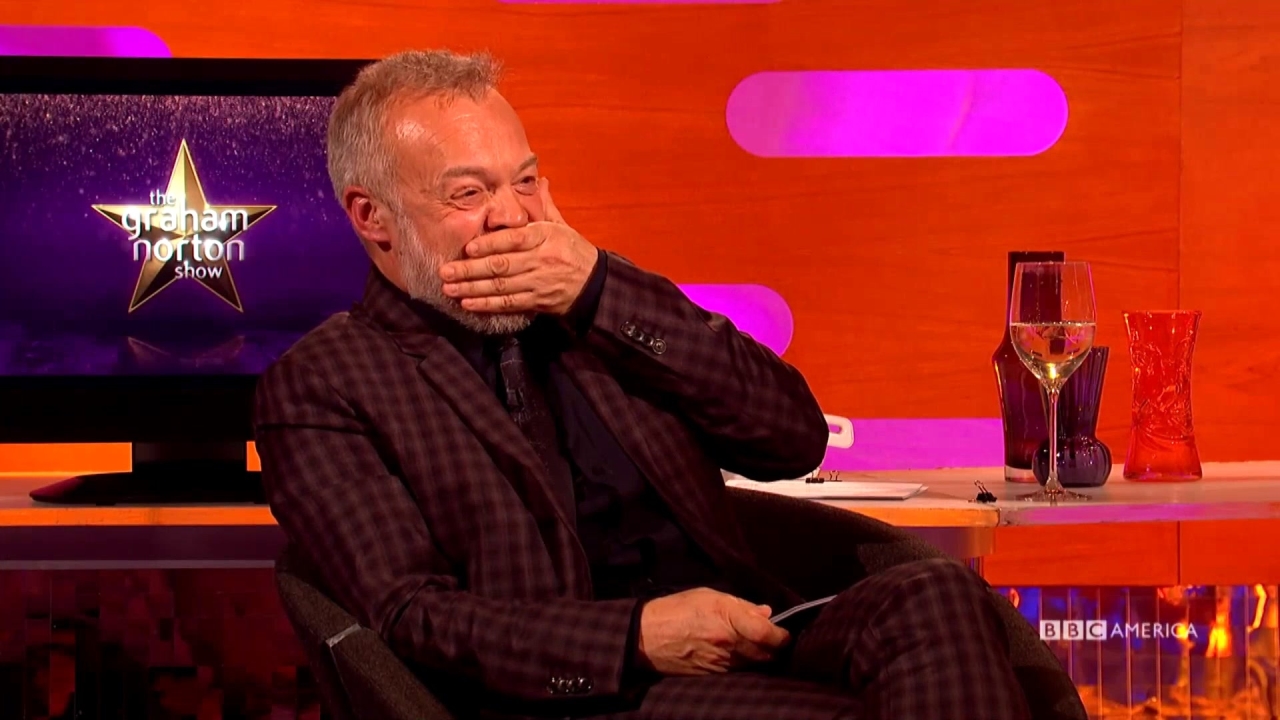 The Graham Norton Show – 2021 – Presenter Graham Norton chats with some of the world's biggest celebrities.
Happy Valley – 2014 to present – Sarah Lancashire stars as Catherine Cawood, a Yorkshire-based police officer struggling to raise her grandson after the suicide of her teenage daughter. After several years, the series will be returning for a third season in 2022 or 2023. Filming began in January.
Killing Eve – 2018 to present – A bored but highly competent MI5 officer trades her life behind a desk to pursue an elusive and particularly aggressive female serial killer. The fourth and final season premiered on February 27th.
Kin – Ireland – 2021 – A small but close Dublin crime family goes up against a powerful drug cartel.
Line of Duty – 2012 to present – This series focuses on a group of officers in the ACU (Anti-Corruption Unit), a team that investigates the wrongdoings of its fellow officers.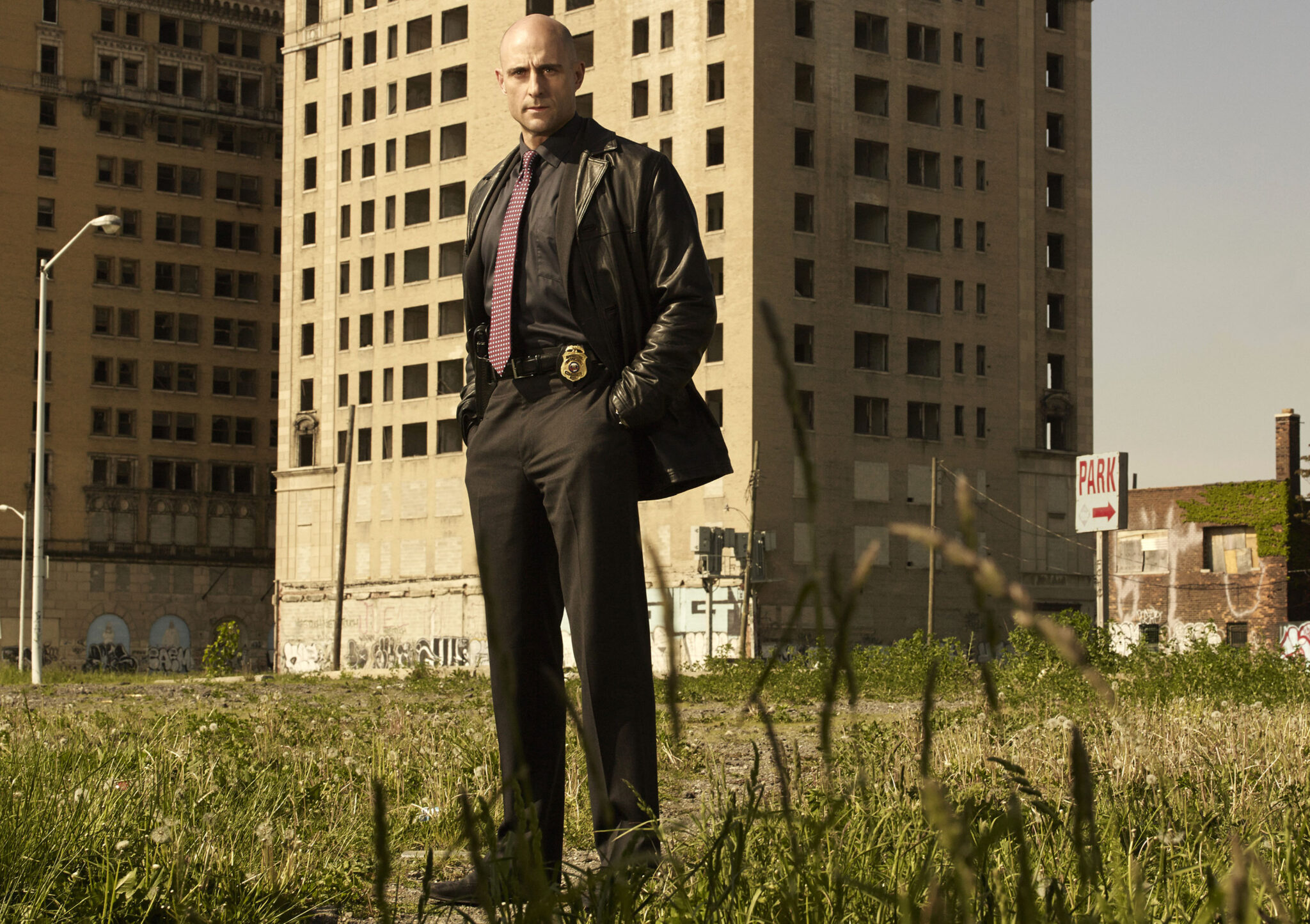 Low Winter Sun – 2013 – Mark Strong stars as DS Frank Agnew, a police officer who kills a fellow officer and believes he's committed the perfect murder. Though it originally aired as a two-part British miniseries, this is the 10-part American version (for which Mark Strong returned).
Meerkat Manor – 2005 to 2008 – This British series follows a family of meerkats in the Kalahari Desert. Though commercially successful, it's worth mentioning that the producers did not intervene when animals were sick or injured, as it was filmed in conjunction with a research project. If you can't watch that sort of thing, skip this series.
Meerkat Manor: Rise of the Dynasty – 2021 – This series follows three descendants of the legendary meerkat Flower from the original Meerkat Manor.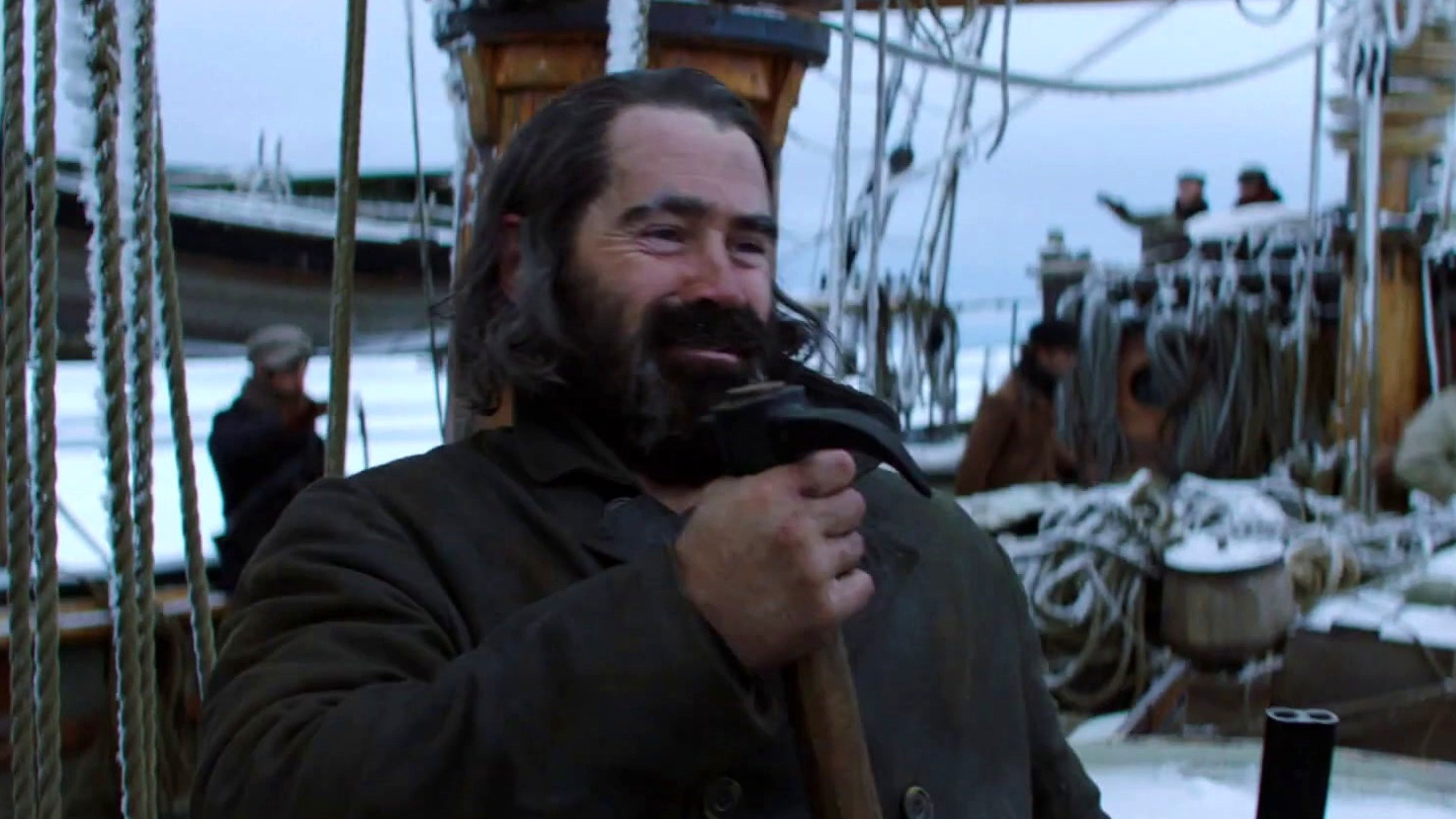 The North Water – 2021 – Jack O'Connell (This is England), Stephen Graham (This is England), and Colin Farrell (Ballykissangel) star in this series about a whaling expedition that turns murderous.
Orphan Black – Canada – 2013 to 2017 – A young woman's life is changed when she learns she's been part of a clone experiment, and she has a number of sister clones around North America and Europe.
Princess Diana: A Life After Death – 2019 – On the 20th anniversary of her death, this documentary looks at Diana's legacy.
The Prisoner – 2009 – This British-American co-production attempted to re-make the classic British series The Prisoner, with Sir Ian McKellen playing Number 2 and Jim Caviezel as Number 6.
Queers – 2017 – This series features stories about homosexual men in Britain, told in celebration of the 50th anniversary of The Sexual Offenses Act. The historic act partially decriminalised homosexual activities between men in the UK.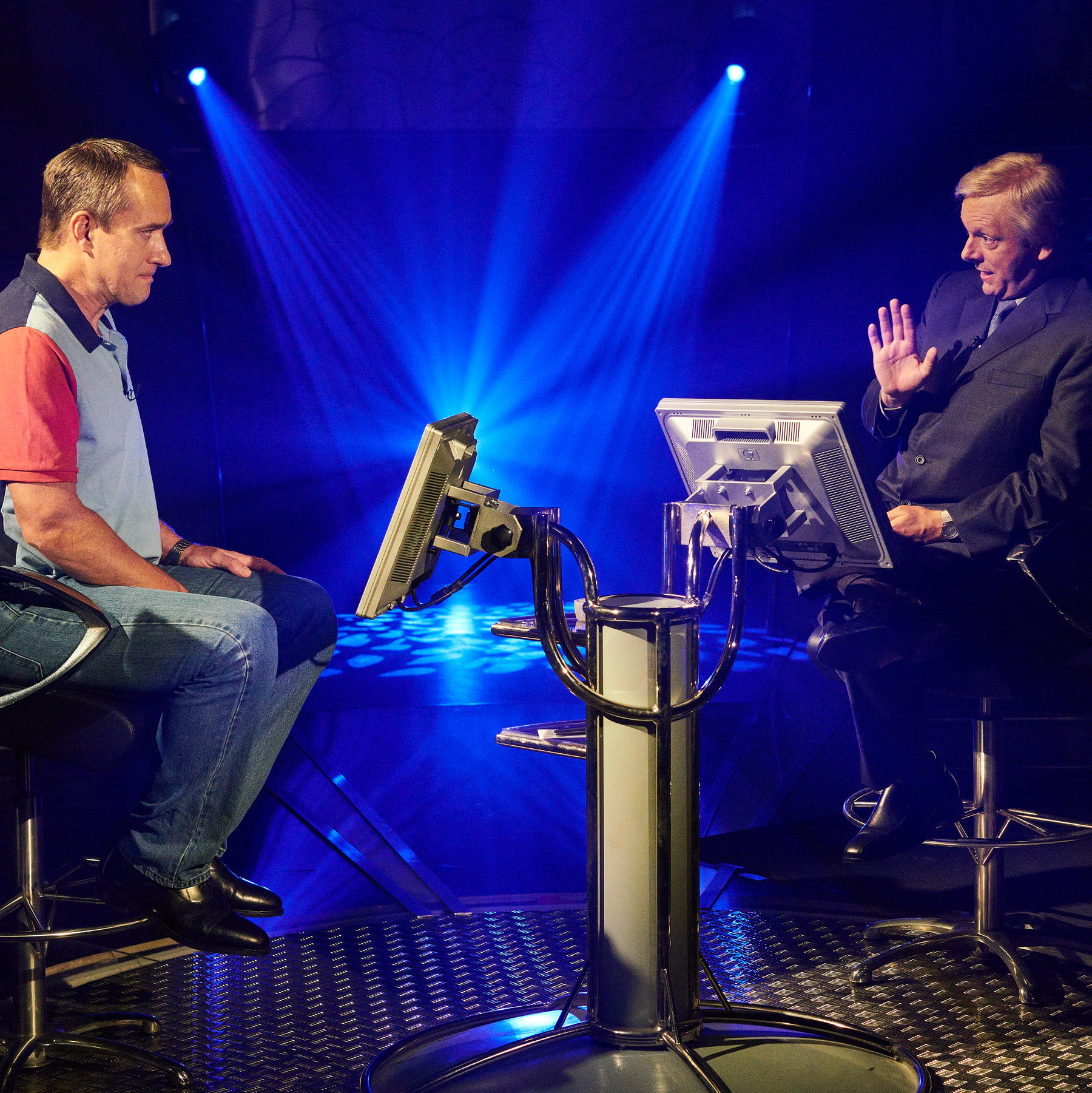 Quiz – 2020 – Matthew Macfadyen (Pride & Prejudice) stars as Charles Ingram in this drama based on the real-life story of a man accused of cheating his way to the top prize on Who Wants To Be A Millionaire?.
Ragdoll – 2022 – This AMC+ original series is based on Daniel Cole's novel of the same name, and it follows a group of detectives attempting to solve the mystery of a body discovered suspended from the ceiling of a London flat. The most horrifying part is that the body is a sewn-together mix of parts from six different victims. Premiered February 28th.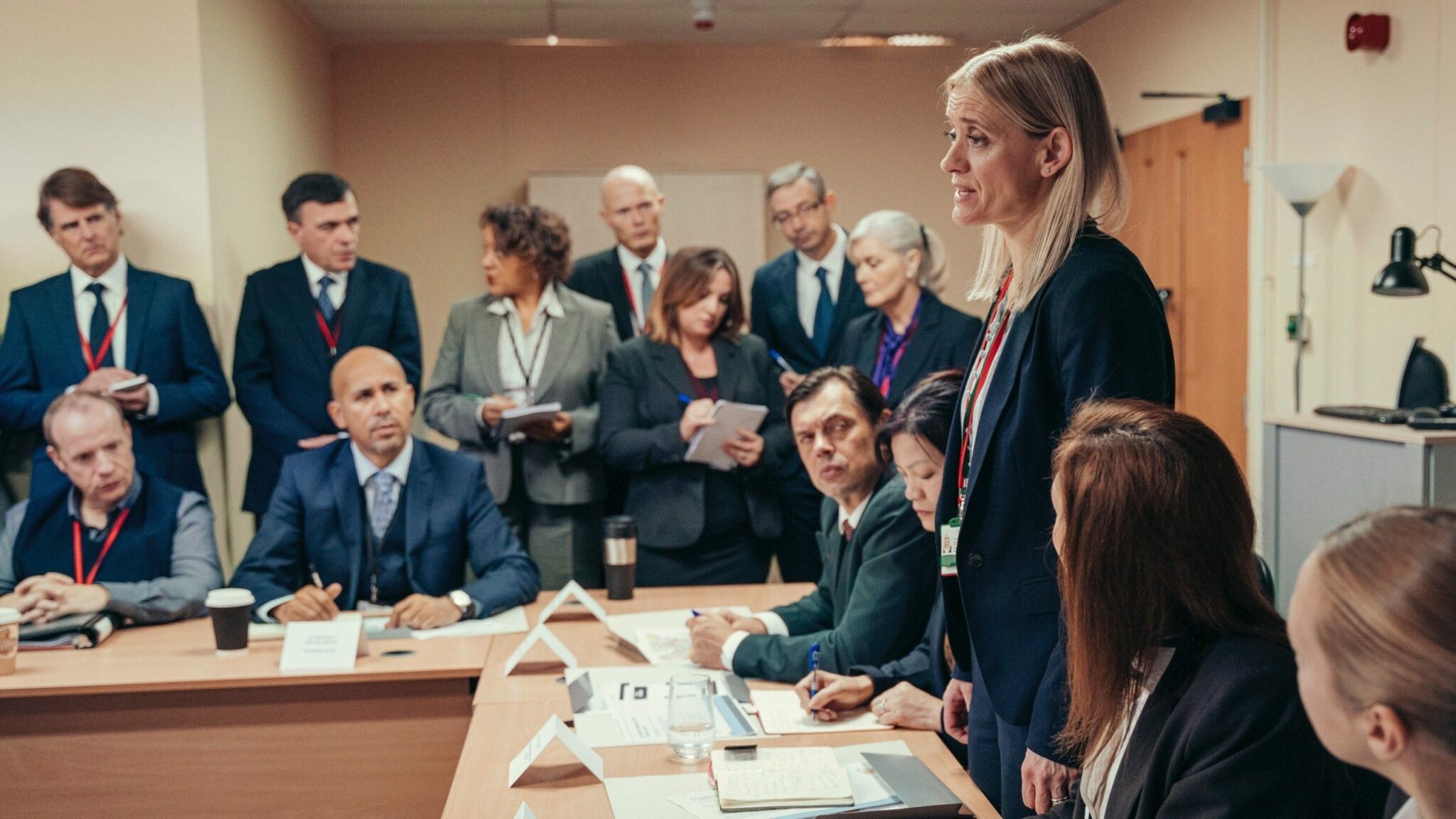 The Salisbury Poisonings – This factual drama miniseries takes a look at the 2018 Novichok poisonings in Salisbury, England. Mark Addy (Game of Thrones), Anne-Marie Duff (Shameless), Amber Aga (Shakespeare & Hathaway), and Rafe Spall (Hot Fuzz) are among the cast members.
Snatches – 2018 – This series features monologues inspired by women who have spoken out or changed the status quo.
Soulmates – United States – 2020 to present – This American anthology series is set in a future time when a test is able to determine, with 100% accuracy, who will be your soulmate. Though American, the cast features a large number of British cast members.
Spy City – United States – 2020 to present – Shortly before the construction of the Berlin Wall, an English spy is sent over to find a traitor. Dominic Cooper stars.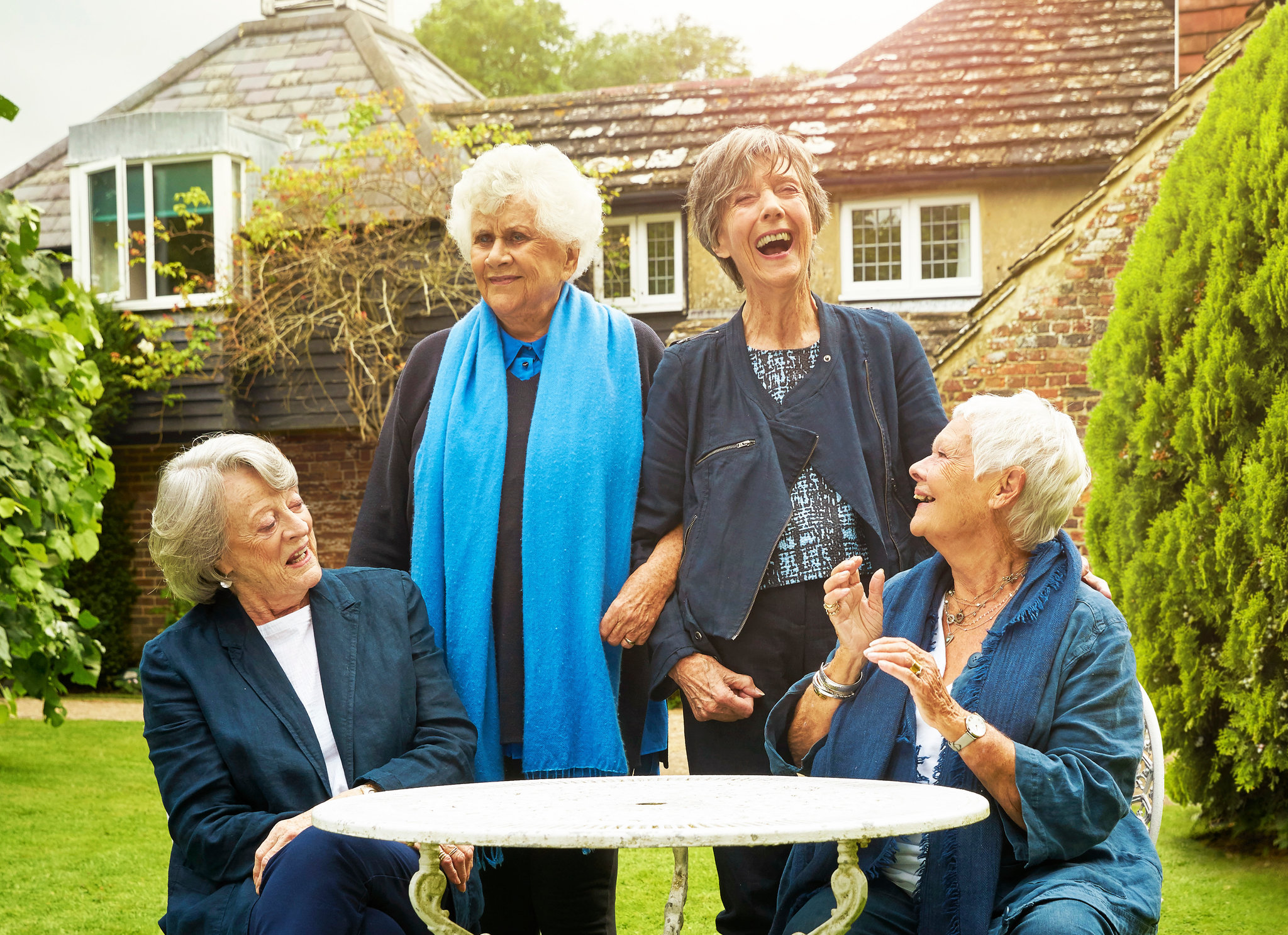 Tea with the Dames – 2018 – Dames Maggie Smith, Judi Dench, Eileen Atkins, and Joan Plowright come together to share stories of their lives and careers.
That Dirty Black Bag – United States – 2022 – Though American, a number of British and Irish actors appear in this gritty western. It follows the duel between a troubled sheriff and a headhunter known for decapitating his bounties and carrying them around in a bag. Premieres March 10th.
Too Close – 2021 – A forensic psychiatrist is asked to assess a wife and mother who claims to remember nothing of the horrific crime she's said to have committed. Emily Watson (Chernobyl) and Denise Gough (Stella) star.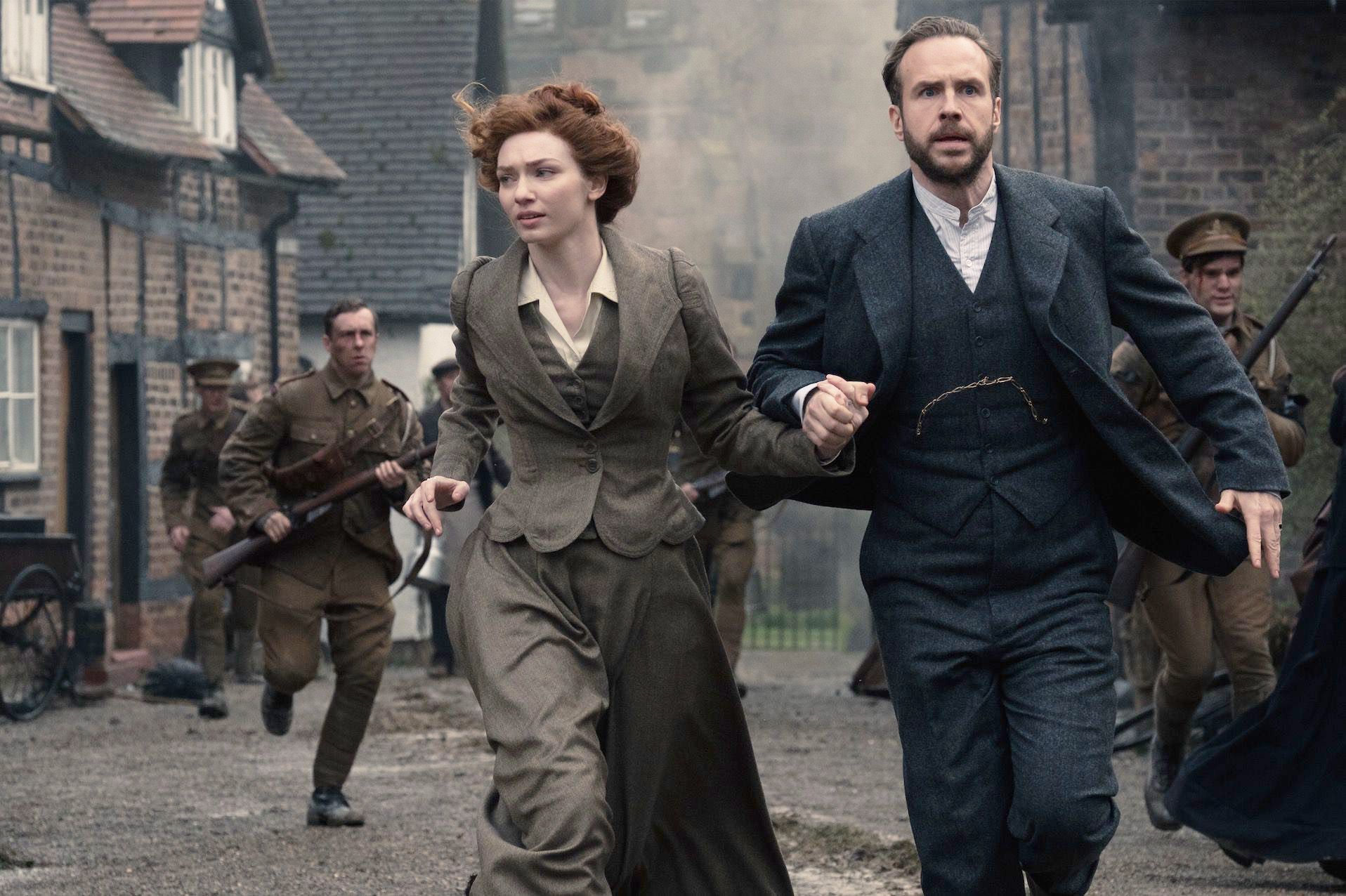 The War of the Worlds – 2020 – After a meteor touches down in Surrey, humans face a battle for survival against an alien race. The classic HG Wells tale is told through the lens of Amy and George, two people who are in love and ready to embark on a new (though forbidden) life together.
The Watch – 2021 – This comedy-fantasy police procedural was inspired by Sir Terry Pratchett's Discworld series. It's set in the world's principal city of Ankh-Morpork, and Sir Pratchett himself described it as a "Pratchett-style CSI".
Wild City – 2019 – This nature series looks at the animals living in Singapore's hidden wilderness.
Wild Tokyo – 2021 – Though it's one of the most densely populated urban areas on Earth, the people of Tokyo share their city with a surprising number of wild animals.
What's Your Favourite British TV Show on AMC+?
We really enjoyed Quiz, War of the Worlds, and The Salisbury Poisonings – along with quite a few of the British shows on Sundance Now that are included with an AMC+ membership. Share your favourites in the comments!
Save it to Pinterest!