Grantchester, Season 9: New Vicar Announced
In some cases, we earn commissions from affiliate links in our posts.
Last Updated on July 15, 2023 by Stefanie Hutson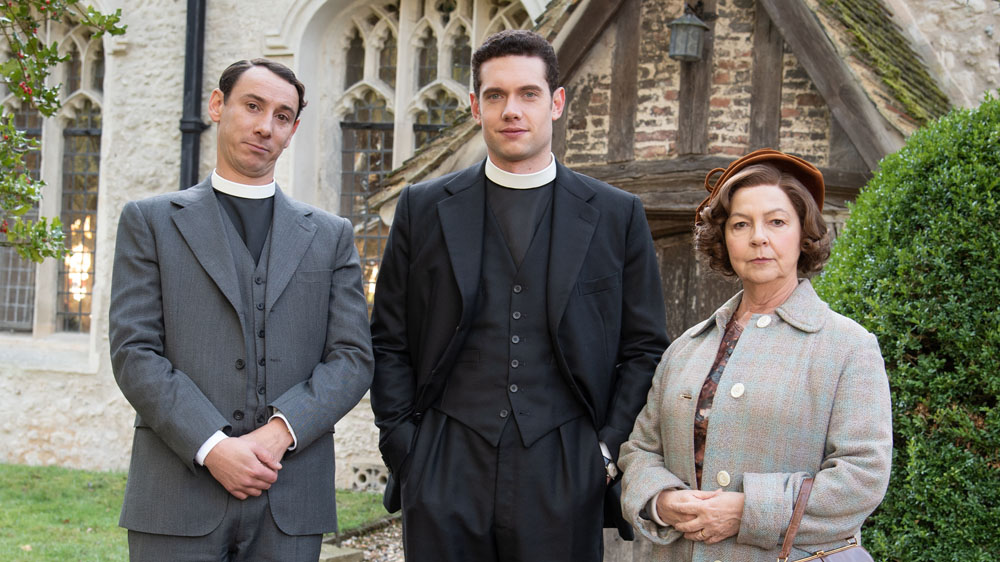 Season 8 of Grantchester has only just premiered in the US, but we're pleased to say there's already a bit of news about season 9. Not only are they beginning to film the new season – there's to be a new vicar!
What is Grantchester About?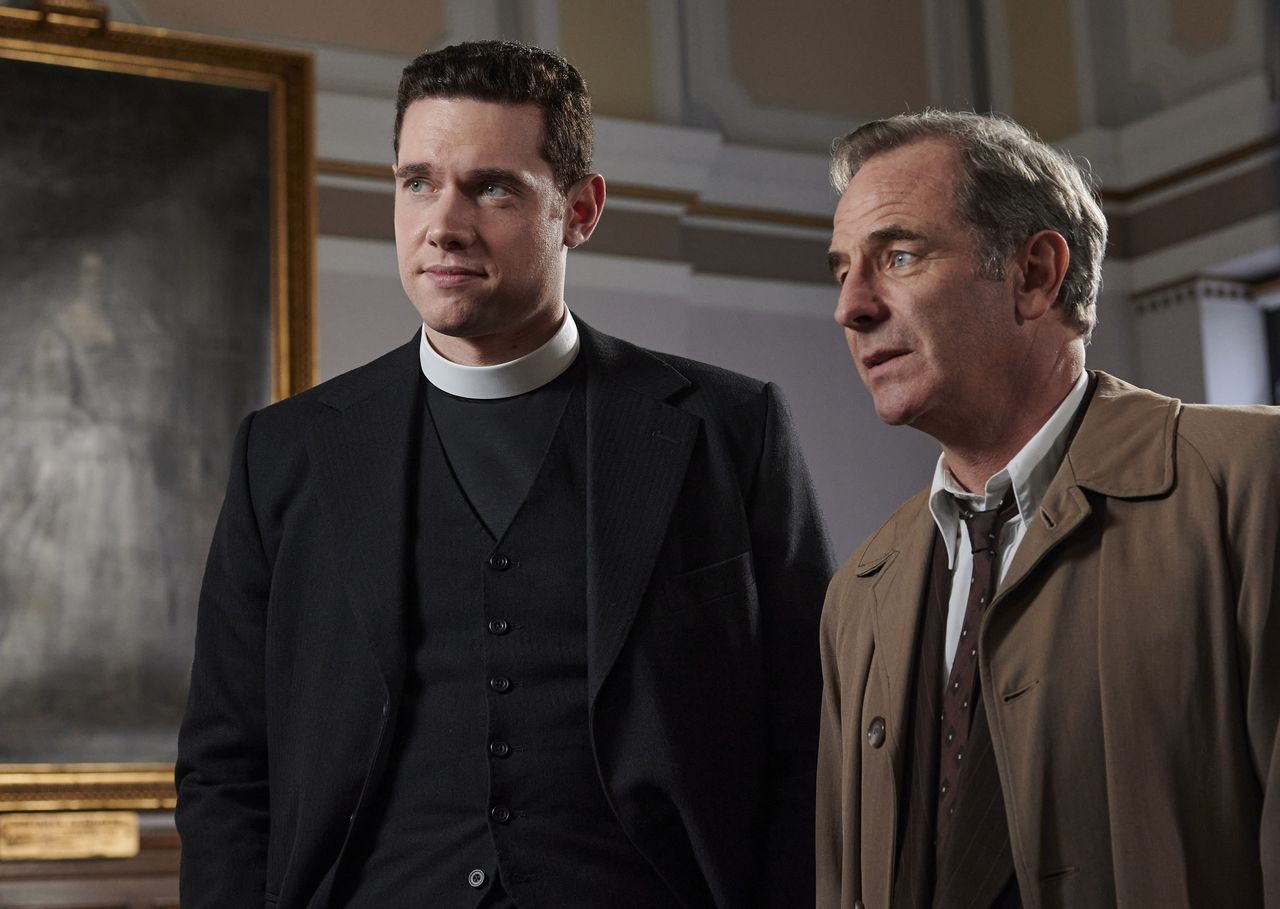 If you're one of those rare British TV fans who's never given Grantchester a try, we'll give you the basics. Set in the English village of Grantchester, the series is based on The Grantchester Mysteries collection of short stories by James Runcie.
Though the series begins leaning more towards the cozy side of things, it skews a bit darker and more serious, especially as the seasons go on. It has the quaint, scenic village and the crime-solving vicar who works with a local detective – but it combines that with serious crimes and major social issues. While the early James Norton seasons have a certain innocence about them, more recent seasons have included some pretty intense storylines. We're not talking about another Luther or Line of Duty, but it's a far cry from Agatha Raisin or Father Brown.
Some people love the way the series shows the very real moral and emotional challenges facing young vicars during the socially conservative 1950s and 60s, but some would prefer to avoid those topics. Either way, though, it's an easy series to fall into. The mysteries are interesting, the characters are morally complex, and the lead actors provide plenty of eye candy for a variety of preferences.
RELATED: 50+ Show Recommendations for Grantchester Fans
Why is Tom Brittney Leaving Grantchester?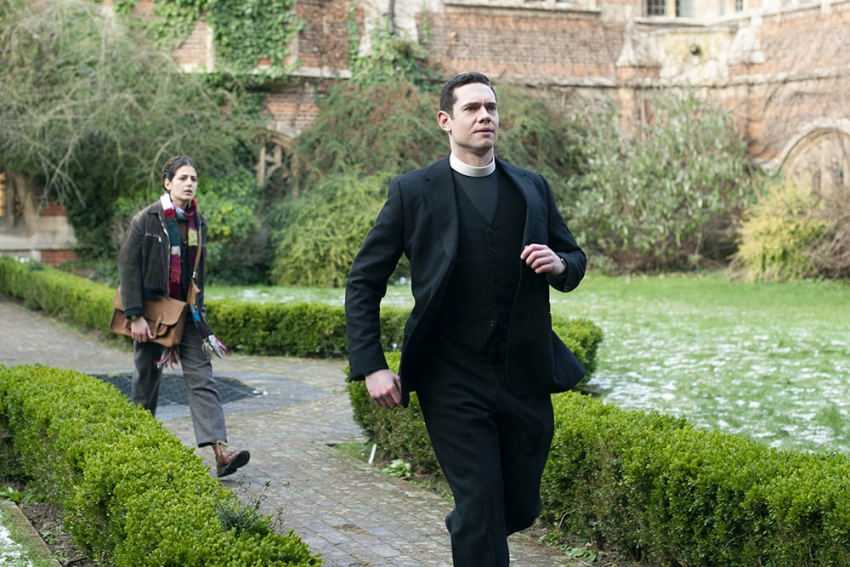 There are two components to this one: Why is Reverend Will Davenport leaving Grantchester, and why is Tom Brittney leaving Grantchester?
We don't want to include any major season 8 spoilers (since most of our readers are in the US, and may not have seen all episodes yet), but in season 9, we've entered 1961. Will and Geordie's families are close, spending a great deal of time together and with their adopted families of Mrs. C and Jack and Daniel and Leonard.
It's all happy families, and that's not what Grantchester is about. Though many mysteries give the main characters stable personal lives so the focus can be strictly on the mystery, Grantchester has always given time to interpersonal dramas and conflicts. If everybody's happy and close, it becomes an entirely different show.
There are ways to shake that up, but that's not the route they're choosing. Instead, Will gets a life-changing offer and he'll have to make a decision about leaving the extended family he's built.
After Will's departure, Geordie is dealing with some personal issues and struggling because Will is not there to talk with. Luckily, when he arrests someone trying to break into the vicarage, he realises he may have a new vicar to befriend.
But why is Tom Brittney leaving Grantchester? Though the actor hasn't given a lot of details, it sounds like he may with to pursue other projects. A relative unknown when he came to Grantchester, he's likely much more in demand than he was back in 2019. It would be entirely understandable if he wanted to stretch his acting wings a bit.
It's also worth noting that conventionally attractive British actors often find their way to Hollywood, where wages are much, much higher than what you typically see in the UK. Actors like Damian Lewis, Idris Elba, Jonny Lee Miller, Henry Cavill, Hugh Laurie, Daniel Craig, Jason Statham, Keira Knightley, and Rosamunde Pike have all crossed the pond to appear in big Hollywood productions. There's nothing to suggest we'll be seeing Tom Brittney in any big American blockbusters, but it wouldn't surprise us if we did.
Brittney's official statement about his departure from Grantchester was fairly vague:
I've had the most incredible time playing Will Davenport for the last five years. I got to solve crimes with my best friend, and work with the best cast and crew I could ever ask for. I'll miss it more than anything. But it's time for the baton to be passed, as it once was to me, and I'm so excited for Rishi to join the Grantchester family.
RELATED: Why Did James Norton Leave Grantchester?
Who Will Be Grantchester's New Vicar?
Beginning in season 9, actor Rishi Nair will take over as vicar Alphy Kotteram. Below, you can see the tweet from PBS Masterpiece giving us a peek at the new vicar alongside long-time cast member Robson Green.
Filming is underway on the 9th season of #GrantchesterPBS! As the series continues, we'll welcome in @RishiNair21 as Alphy Kotteram. We'll also be saying farewell to @tombrittney and his character, Will Davenport, as season 9 will be his last. More here: https://t.co/v7e8sbxKZz pic.twitter.com/hbZUREcoek

— MASTERPIECE | PBS (@masterpiecepbs) July 12, 2023
Though we don't know a lot about what the new vicar will be like, early releases suggest he'll be distrustful of authority – not an uncommon trait for members of ethnic minorities in 1960s England. He begins with no desire to help out with homicide investigations, but as he gets to know Geordie, he'll discover they have more in common than either of them realise.
Of his new role, Rishi has said:
I'm absolutely thrilled to be joining Grantchester. The welcome and support I've received from everyone has been overwhelming. The success of the show and the reason we are here for a ninth season is a testament to all the people that have previously worked on it. I'm really excited to get started and cannot wait for the Grantchester fans to meet Alphy and to see all that's in store for him.
Though Rishi may be unknown to many British TV fans, he's made guest appearances in shows like The Duchess, New Tricks, Silent Witness, and Whitstable Pearl. His biggest role to date, however, has been playing Sami Maalik in more than 250 episodes of Hollyoaks.
When Will Season 9 of Grantchester Premiere?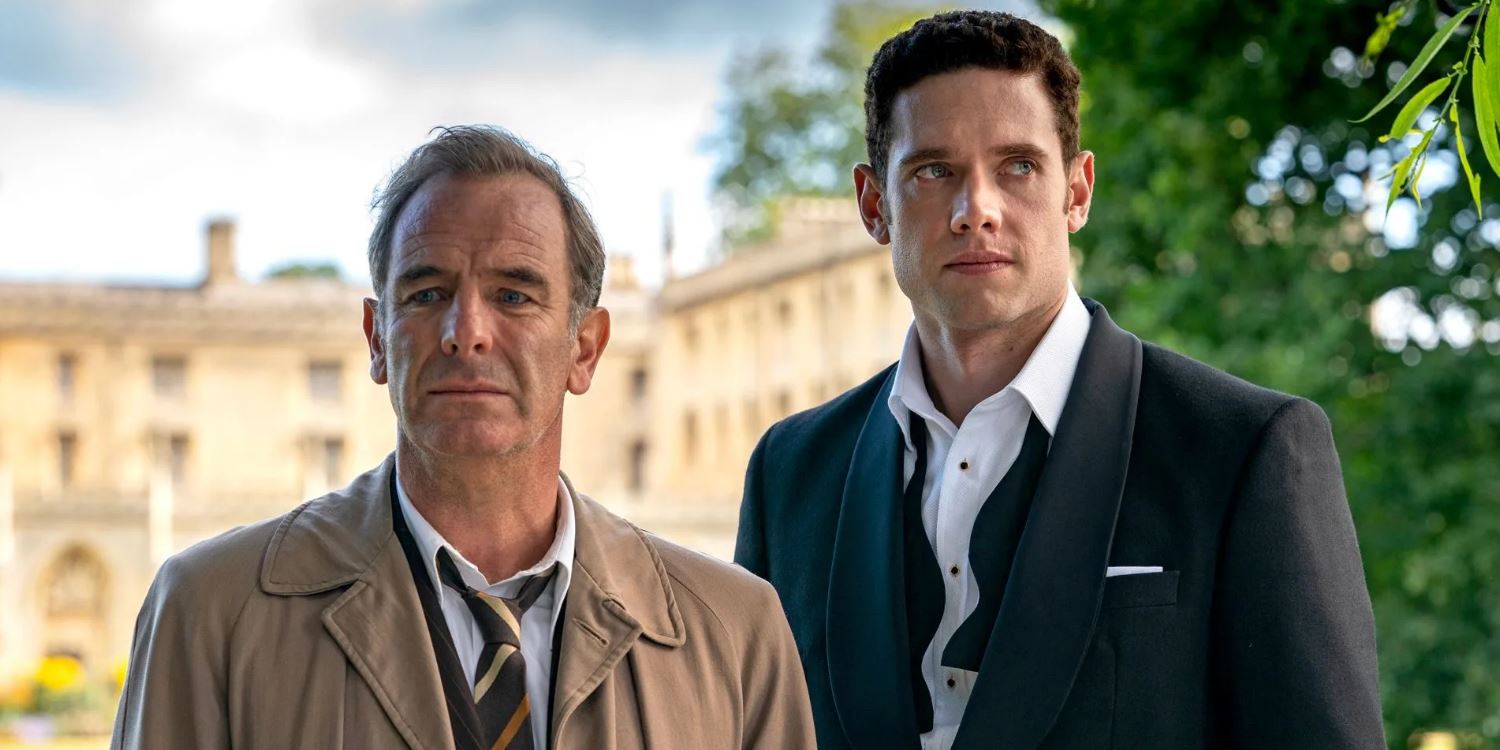 Since season 9 is only just beginning to film in the summer of 2023, we'll have a bit of a wait to see the new vicar in action. If past seasons are anything to go by, the UK can expect to see new episodes in late winter or early spring of 2024, while US viewers will likely have to wait until late spring or summer 2024.
For now, American viewers can enjoy catching up on the first 8 seasons HERE on PBS Masterpiece.
If you're bored with re-watching the TV episodes, we also recommend checking out the original source material by James Runcie. They're very different in terms of tone, but they're solid mysteries and it's fun to see how they differ from the TV adaptation.
Like the show, the books follow a vicar who solves crimes in Cambridgeshire, England – inspired by Runcie's own father, the former Archbishop of Canterbury, Robert Runcie.
Below, we've listed the Grantchester books in sequence (for those who like to read in order):