Grace, Season 3: Premiere Date & Where to Watch
In some cases, we earn commissions from affiliate links in our posts.
Last Updated on March 24, 2023 by Stefanie Hutson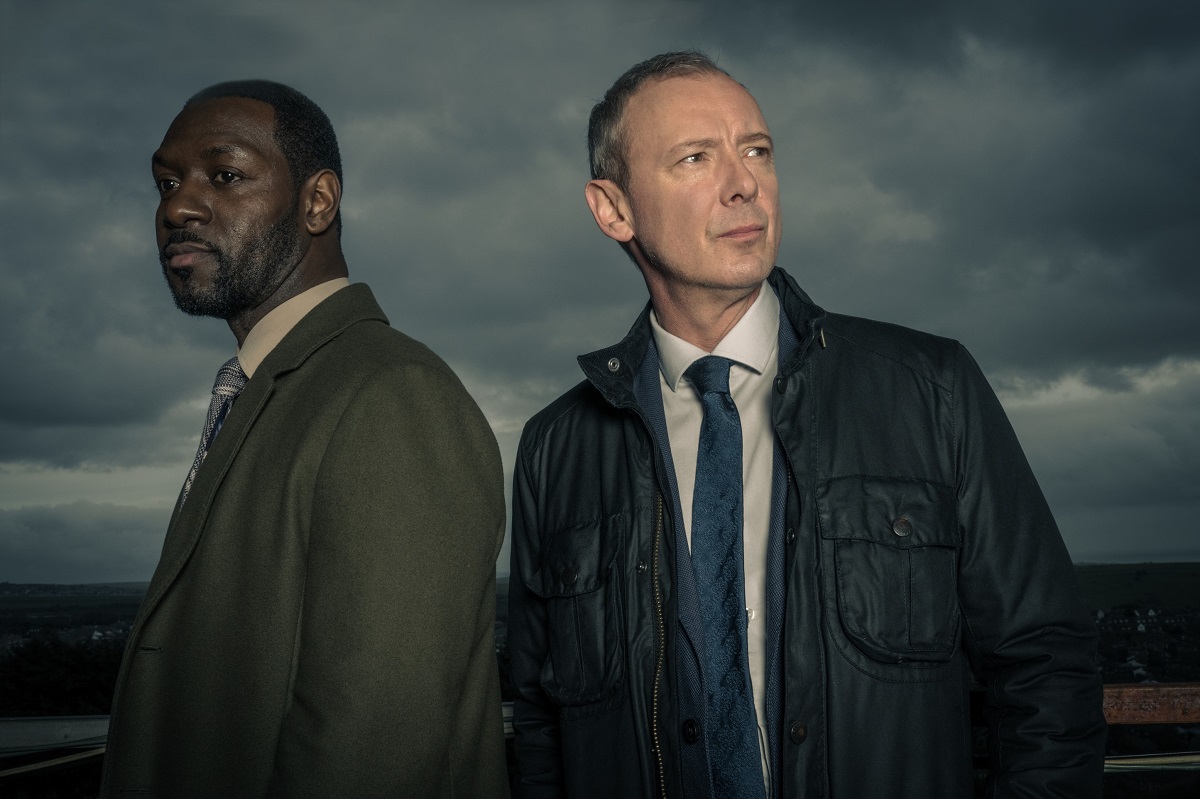 The Brighton-based British TV mystery Grace received solid viewing numbers and reviews in both the UK and abroad, so it should come as no surprise that it will soon be back for season 3 in 2023. But when? And what's happening? Here's what we know so far…
What's Grace About?
Before we get into season 3, let's cover the basics. In case you haven't watched Grace, it's a gritty British crime drama based on the bestselling Roy Grace novels by Peter James. The series stars John Simm (Life on Mars) as DSU Roy Grace, a talented but unorthodox detective whose life and work are shaped by his ongoing sadness and curiosity about the disappearance of his much-loved wife.
Though Grace uses normal police techniques most of the time, he occasionally allows himself to be influenced by the paranormal – bringing victims' items to psychics, for example. Though it often helps him to look at cases in different ways, it can also put him at odds with his colleagues and superiors.
The TV series was written by Russell Lewis (Endeavour), and each episode is effectively a movie in its own right.
What's Happening in Season 3 of Grace?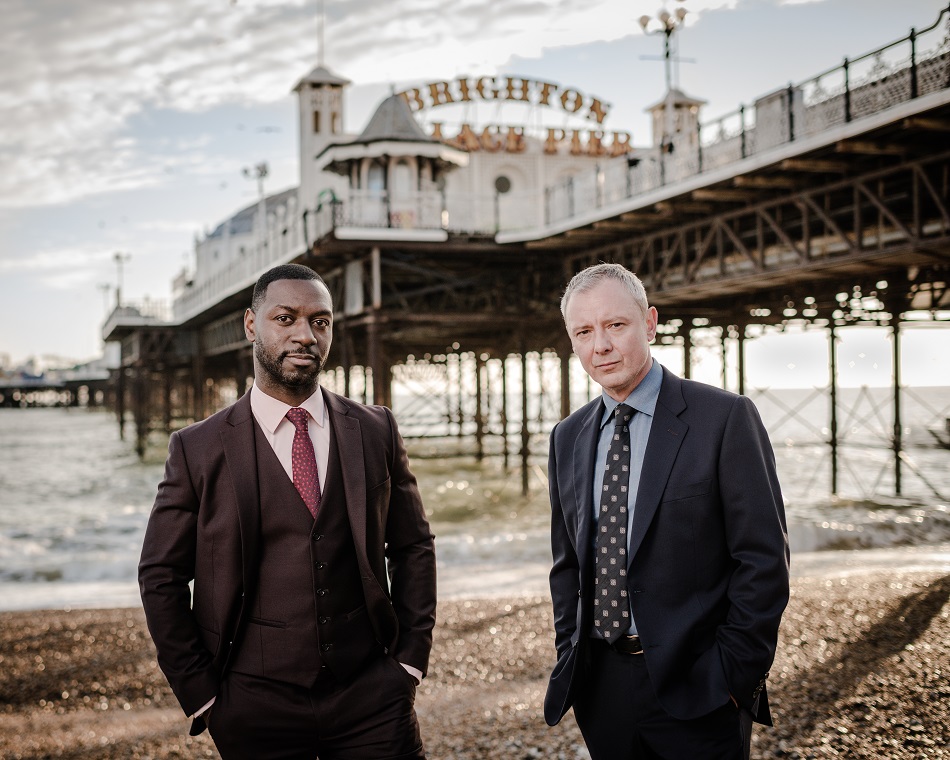 In 2022, it was announced that season 3 had been commissioned, and the new season would adapt the next three Grace novels. To avoid spoilers about the ongoing storyline with Grace's missing wife, we'll stick to details about the cases unique to each episode/book. They are:
Dead Like You
After a wild New Year's Eve celebration, a woman is raped while returning home. A week later, the same thing happens to another woman. In both cases, the attacker steals their shoes before he leaves them.
DS Grace is able to connect these horrifying cases to a similar set of unsolved crimes back in the 1990s. Could it be a copycat? Or is the "Shoe Man" back in town?
Get it: Kindle | Amazon Paperback | Audiobook | Bookshop.org (supports independent bookshops)
Dead Man's Grip
After her involvement in a fatal traffic accident, Carly Chase receives word that the drivers of the other two vehicles have been tortured and murdered. DS Roy Grace is concerned she might be next.
The police advise Carly to go into hiding until the perpetrator can be found – but Carly doesn't have much faith in their ability to protect her. She decides that if they can't find the killer and keep her safe, she'll take things into her own hands.
Get it: Kindle | Amazon Paperback | Audiobook | Bookshop.org (supports independent bookshops)
Not Dead Yet
When a Hollywood blockbuster begins filming in Brighton, it means a lot of business for the local area. Unfortunately, star Gaia is being pursued by a stalker – and DS Roy Grace is tasked with finding the culprit before something much worse happens.
Get it: Kindle | Amazon Paperback | Audiobook | Bookshop.org (supports independent bookshops)
Who's Returning for Season 3 of Grace?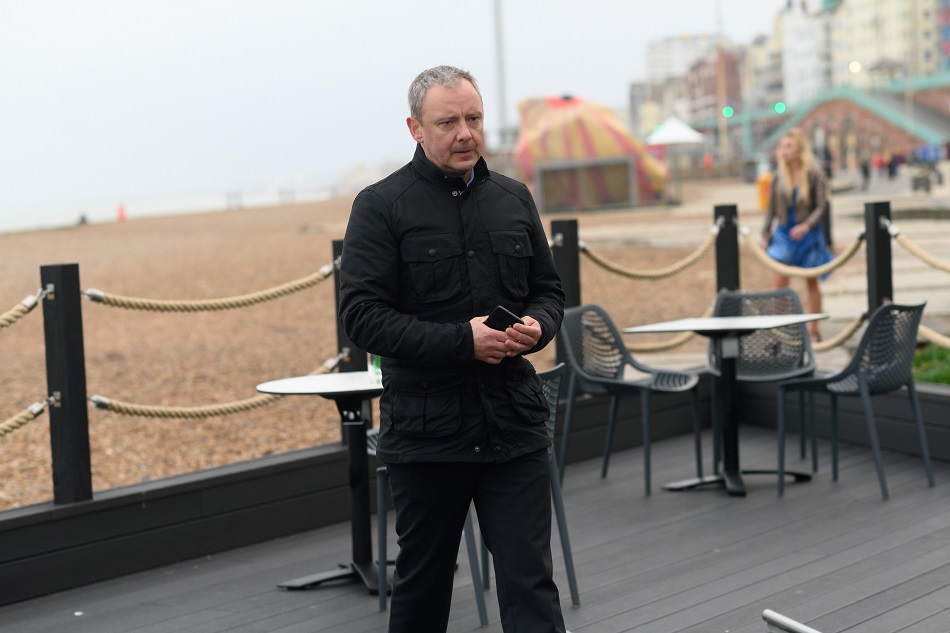 Not surprisingly, John Simm will reprise his role as detective Roy Grace. Simm has stated previously that he'd love to continue through adaptations of *all* the Grace novels, of which there are currently 18. By the end of season 3, he'll be just shy of the halfway mark.
Richie Campbell will be back as Grace's friend and colleague DS Glenn Branson, along with Zoë Tapper as Grace's partner Cleo.
Other cast members likely to come back for season 3 include Craig Parkinson as Norman Potting, Laura Elphinstone as DS Bella Moy, and Brad Morrison as DC Nick Nicholl. Rakie Ayola is also expected back as ACC Alison Vosper, though her role may not be as big as in the past.
Cassian Pewe is assigned as the new ACC, but Sam Hoare will be taking James D'Arcy's place in the role.
One person who *won't* be back, however, is Russell Lewis as lead writer and showrunner. For the new series, Whitechapel co-writers Caroline Ip and Ben Court will write two episodes, while Ed Whitmore (Waking the Dead) will handle the other.
With Endeavour drawing to a close and his departure from Grace, we're VERY curious to see what Russell Lewis gets up to in the near future. We hope the departure is about new projects or a well-deserved vacation – and not any kind of unfortunate personal circumstances.
When Will Grace, Season 3 Premiere?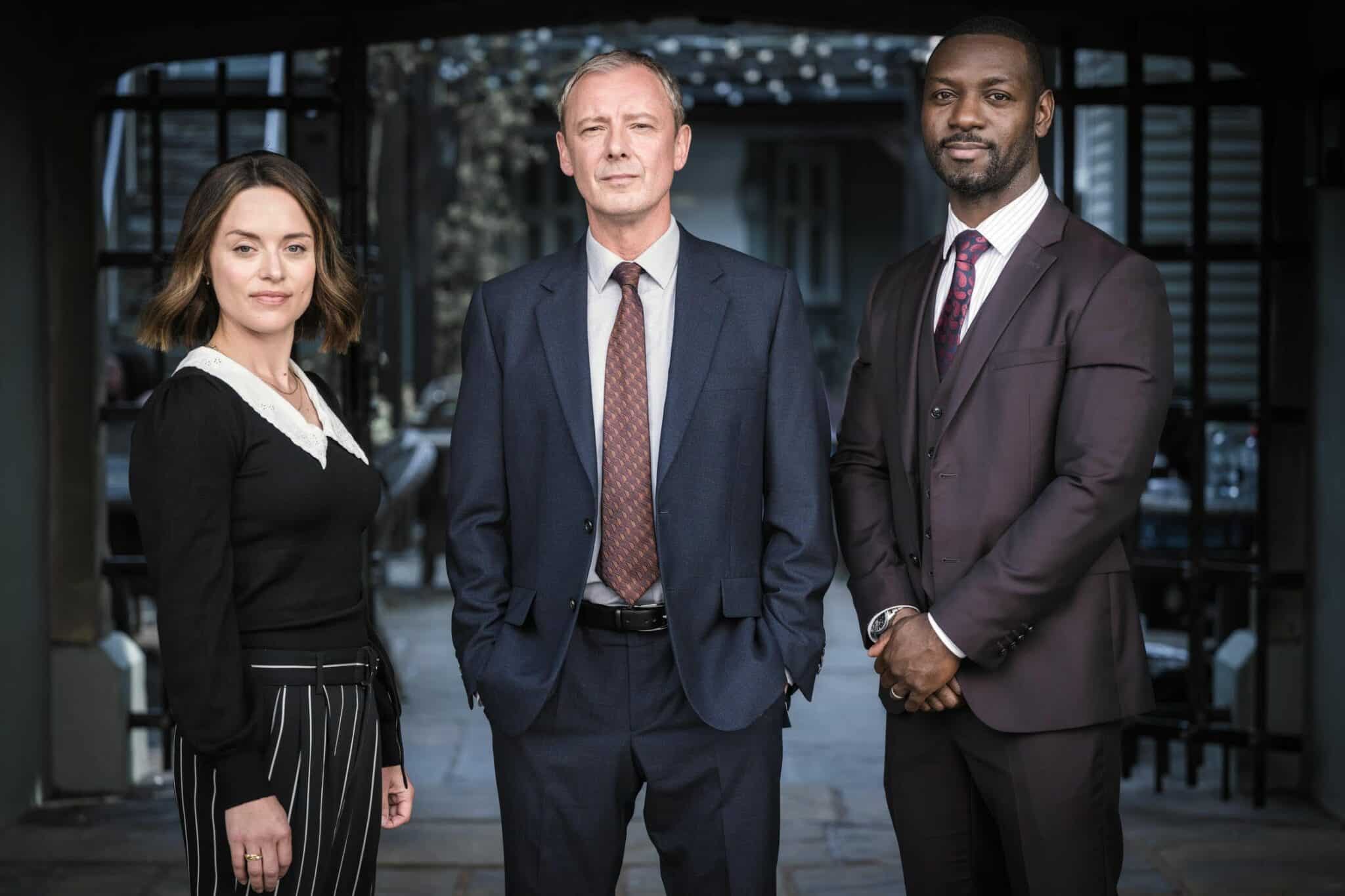 In the UK, season 3 premiered on March 19th (2023), with a total of three episodes airing through April 2nd.
In the US, season 3 of Grace will premiere on April 20th, 2023 on BritBox.
In the meantime, you can watch Grace HERE.
What Does Author Peter James Think of the Grace TV Adaptation?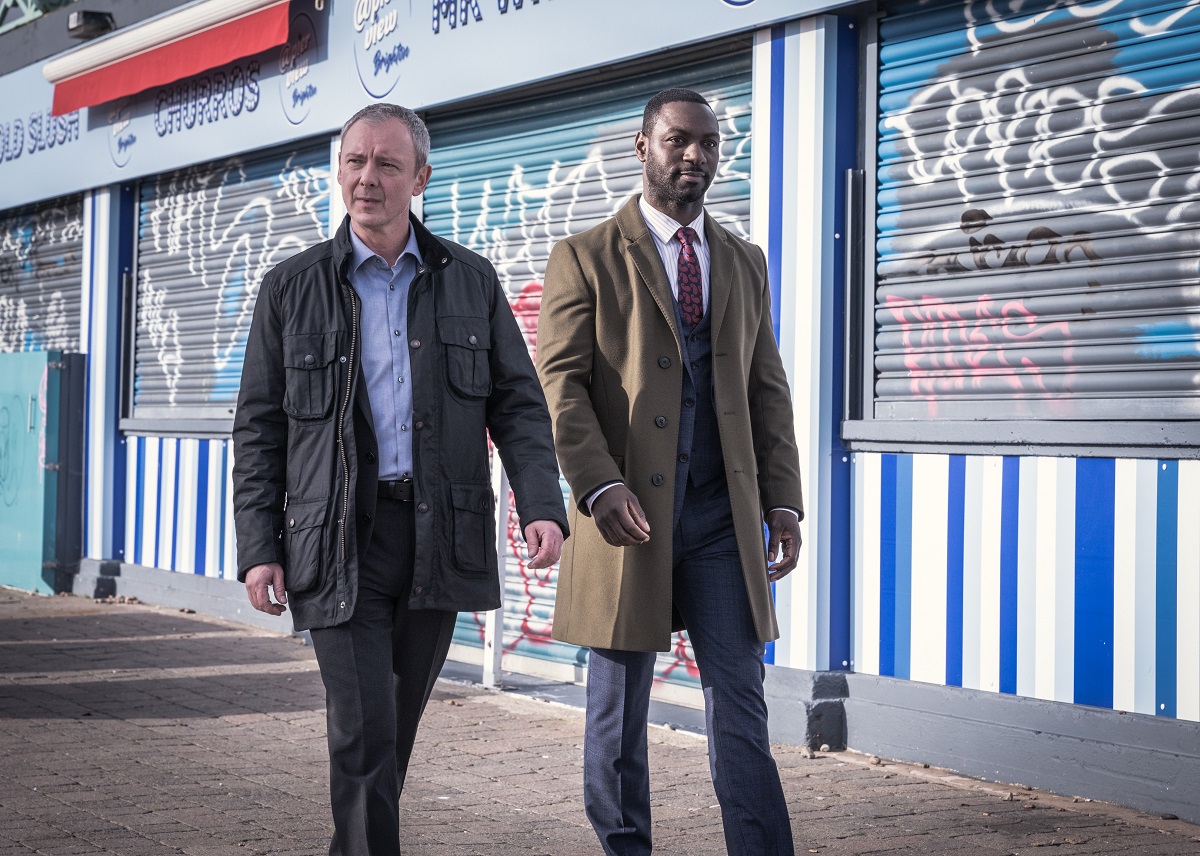 Unlike some authors who've been less-than-pleased with how their work appeared on screen (like MC Beaton's famous dislike of how Hamish Macbeth was adapted), Peter James seems quite happy with the results to date.
Last May, he tweeted the following:
Seeing GRACE adapted so well for the small screen and to see it top the national TV viewing ratings for three consecutive Sundays, is more than a dream come true♥️ and I'm really thrilled to confirm that there will be a third series!!!

📸 @sallymaisphoto pic.twitter.com/4dyJEAhj1T

— Peter James (@peterjamesuk) May 19, 2022
He's been very involved in the process, even doing at least one cameo (similar to author Colin Dexter in the earlier seasons of Endeavour). He shared a couple pictures from the set in September 2022.
So excited that filming for GRACE S3 is now underway. Keep your eyes peeled if you are in and around Sussex, you might be lucky to catch a glimpse of the cast and crew in action, or, me in another cameo! pic.twitter.com/FUpgcVt1TY

— Peter James (@peterjamesuk) September 2, 2022
As books are longer and able to include details you simply can't film, it's always fun to go back and read the books if you've only seen a TV series. It's a richer experience, and if you've already seen the TV series, you'll be able to picture the characters and settings a bit differently, too.
If you're having trouble waiting for season 3 of Grace, be sure to check out the Roy Grace novels HERE.