Free British Mystery-Themed Variety Puzzles (A Printable!)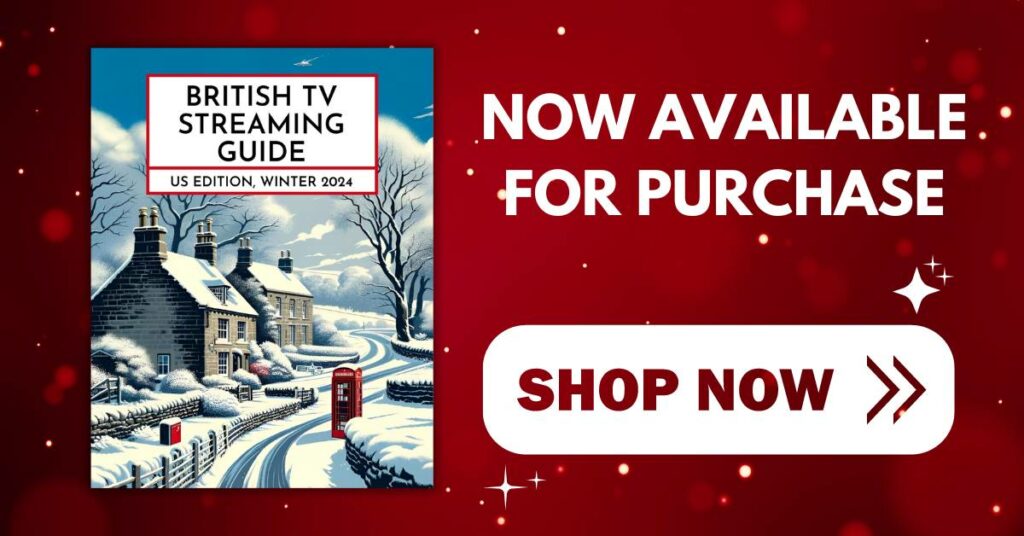 The British TV Streaming Guide: US Edition, Winter 2024 is now available. Get yours HERE.
In some cases, we earn commissions from affiliate links in our posts.
Last Updated on March 19, 2020 by Stefanie Hutson
With the launch of our latest book, British Mystery Variety Puzzles, we wanted to give everybody a little taste of what they're getting with their purchase. To that end, we've created a printable mini-book of 4 puzzles pulled from the full version. The great folks over at Acorn TV even provided the word list for one of them!
There's no email signup required (though we're always honored when people choose to join our email newsletter) – just click the link below and you'll be able to get the PDF (and click HERE if you don't see the image for some reason). Most modern mobile devices can view PDFs, but if your printer is only hooked up to your regular computer, I recommend coming back here on that computer so it's easy to print out.
If you want the full version, you can visit our shop HERE to place an order.
What can you expect in British Mystery Variety Puzzles?
British Mystery Variety Puzzles is 98 pages, with 76 pages purely devoted to puzzles (the rest is front matter and answer key pages). Every last puzzle is British mystery-inspired, with most of the focus on TV programs. You'll also find a couple puzzles inspired by classic British mystery books, and two logic puzzles that are British mystery-themed, but not based on any program.
You won't find number puzzles like Sudoku because we couldn't figure out a way to make those British mystery-themed. The emphasis here is on word searches and word puzzles. Some games require a bit of trivia knowledge. while others require no actual knowledge of British shows at all (for example, when you're solving a cryptogram with a British TV quote).
Of the puzzles that do require a bit of trivia, you don't necessarily have to know it all to work through the puzzle. Deduction can go a long way (just ask Sherlock Holmes) – and of course, you can always consult the answer key as needed.
Large Print
Most pages in British Mystery Variety Puzzles use a fairly large print size. For a handful of puzzles, we were limited by the size of the page itself, but we made each puzzle as large as we reasonably could (without doubling the size and cost of the book). We hope it makes things a little easier on everyone's eyes!
New Lower Shipping Prices in the US
When we released The British TV Field Guide, we were limited to shipping that started around $6/book. Since then, a new option opened up through our label service, and we can offer an economy option – USPS Media Mail – for around $3.
Unfortunately, none of the services we've found so far offer good rates outside the US. For the moment, the best option for non-US readers is to order HERE. They get better commercial shipping rates than we do, so it's a little more cost-effective.
But Wait, There's More…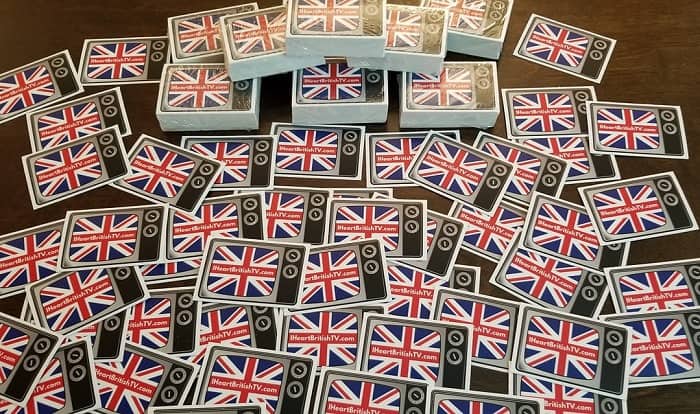 As with the British TV Field Guide, all orders placed directly with us will receive an I Heart British TV sticker tucked inside the front cover of the book. For a limited time, all orders of 2 or more books will also receive a magnet. To those non-US readers who have to order elsewhere to get a good shipping price – you can claim your free sticker by forwarding your book receipt to stefanie@iheartbritishtv.com. Stickers ship extremely cheaply, and I'll be happy to make sure you don't miss out on that perk!
Ready to order a copy?
Whether you've enjoyed the free pages or you're ready to place an order without even seeing them, just CLICK HERE and it will take you over to our shop. As always, thanks for supporting I Heart British TV – we're a small business and we appreciate every person who visits, shares, and otherwise supports the site!
Until next time – happy watching!