Father Ted & IT Crowd Writer Pens Controversial British TV Memoir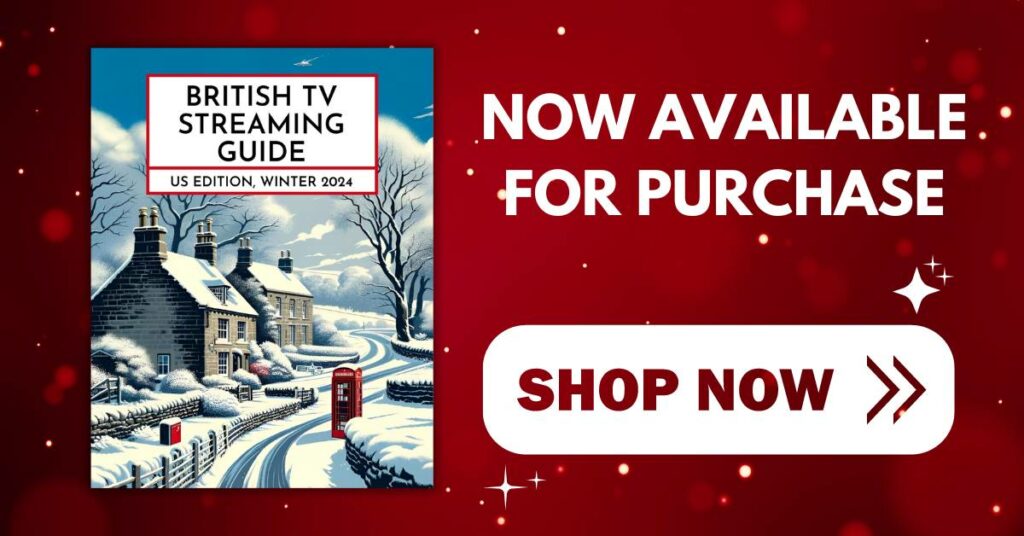 The British TV Streaming Guide: US Edition, Winter 2024 is now available. Get yours HERE.
In some cases, we earn commissions from affiliate links in our posts.
Last Updated on October 12, 2023 by Stefanie Hutson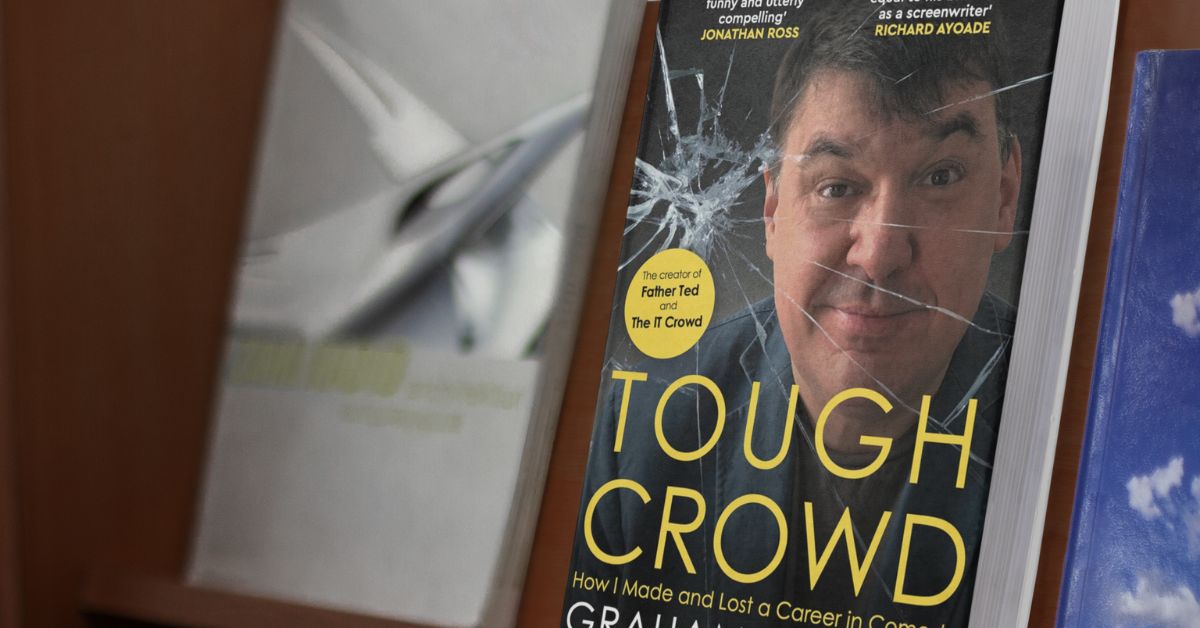 If you're a fan of British comedy, you'll no doubt be familiar with Graham Linehan – or at least his work. One of the most influential British comedy writers in the last few decades, he's best known for writing Father Ted and The IT Crowd.
Like many actors and writers with decades of knowledge and experience, he decided to publish his memoirs. Unlike most memoirs, however, this one may be the most controversial British TV book of the decade. In fact, IT Crowd actor Richard Ayoade received quite a bit of criticism just for offering the following cover blurb:
"Graham Linehan's brilliance in prose is equal to his brilliance as a screenwriter."
What's the Book About?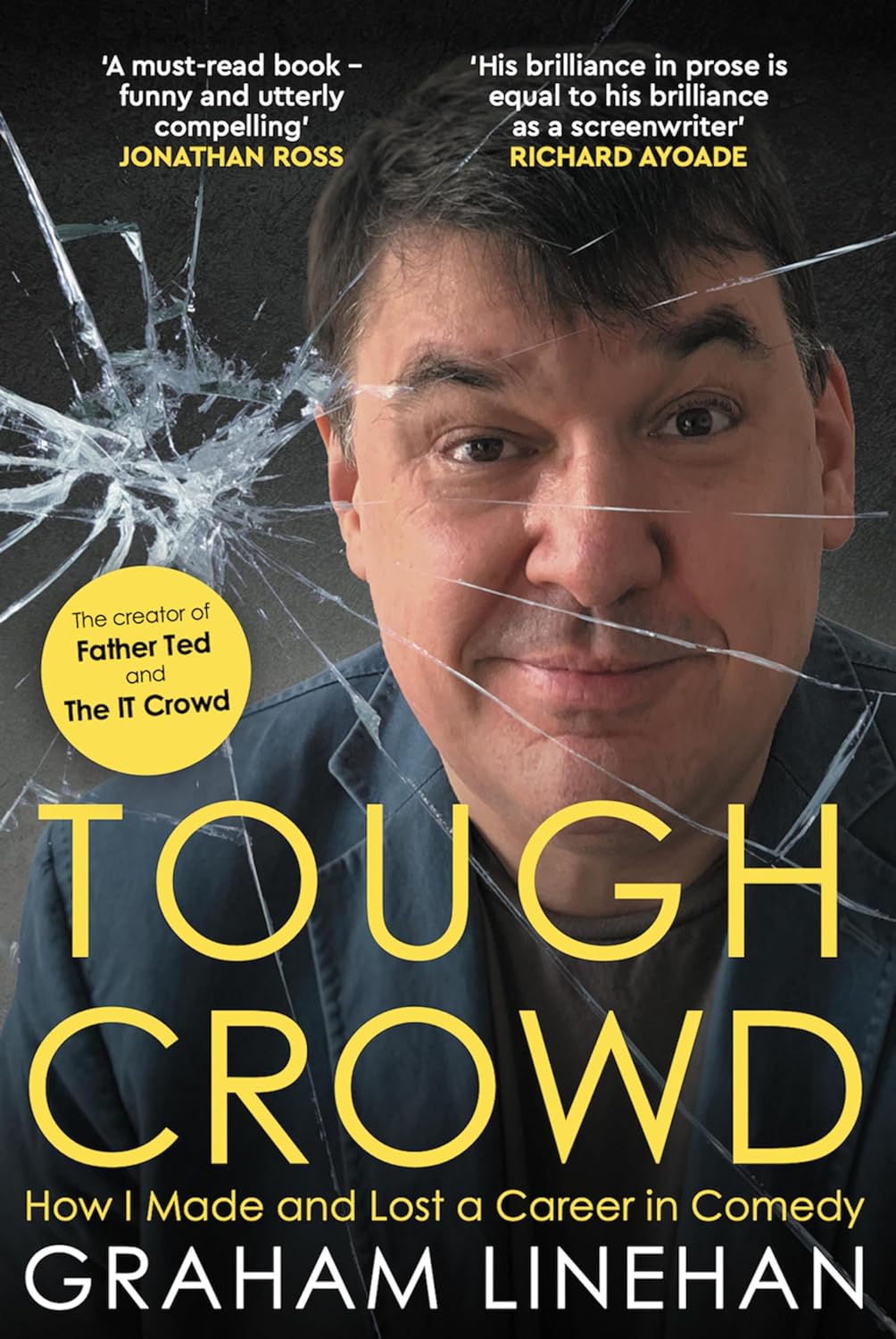 Linehan's book takes a look at how, after cutting his teeth in music journalism, he built a career that would result in five BAFTAs and a lifetime achievement award. With a resume that includes shows like Father Ted, Black Books, The IT Crowd, Motherland, Count Arthur Strong, and Big Train, there are only a handful of living writers who've contributed as much to British TV comedy (Roy Clarke and Peter Spence spring to mind).
The majority of the book concerns itself with Linehan's career, sharing insights and trivia about his involvement in some of the most iconic Brit-coms of all time. It also includes quite a bit of advice for those who'd like to learn how to write comedy.
Though some of the television episodes he's written might not make it past modern rules of political correctness (a common thing for shows 5-10+ years old), that's not why this book is such a divisive topic. It's only when Linehan starts talking about the last several years that it becomes clear why there's so much controversy over the memoirs of a comedy writer…
What Makes Graham Linehan So Controversial?
The short answer: He's chosen to speak out on a highly controversial, highly emotional subject where those who express any concerns are often attacked.
Irish-born Linehan has long been a campaigner for women's rights. Previously, he and his ex-wife worked to help repeal Ireland's eighth amendment and decriminalise abortion.
These days, his primary focus is on the point where the rights of women, children, and gay people come into conflict with the requests of those who identify as transgender or non-binary. Without getting too deep into the issue itself (we're more concerned with the British TV side of the book), we'll simply share a few of the things Linehan has said and done to become such a controversial figure so you can decide for yourself whether it would prevent you from reading the book.
In the interest of portraying things accurately (given the controversial nature of the topic), we've included links and citations for each bullet point below.
"Almost four years ago, I saw that feminists were being bullied, harassed and silenced for standing up for their rights and their children's rights. I decided to use my platform on Twitter to bring attention to what seemed to be an all-out assault on women, their words, their dignity and their safety. Also, I saw that vulnerable children were being fast-tracked on to a medical pathway that carried severe long-term implications. My position is very simple. I believe everyone should be allowed to talk about these issues. In fact, I believe that it is a moral imperative that we do so." –House of Lords statement (9 March 2021)
"You can't let male-bodied people into a rape crisis centre because the women who go will self-exclude, and you will destroy the principle of these safe spaces." -PJMW on Huffduffer podcast, September 2023.
Linehan has supported lesbians who wish to meet for dating events without the inclusion of people born male.
He received a warning from West Yorkshire police for using the birth name (or "dead name") of a prominent transgender activist who was once convicted of assaulting a 14-year-old boy under that former name.
Linehan has criticised activist Peter Tatchell (and organisations who have used him as an advisor) because of Tatchell's previous interviews and written works defending "relationships" between older men and young boys (Source HERE).
"If you believe that men can fairly compete against women in their sports, including contact sports, you are under a spell. If you believe that men will not go to the most extreme lengths to gain access to women and children, you are under a spell. If you believe that children as young as three years old can agree to a procedure that puts them on a medical pathway for life, arrests their natural puberty and has almost no scientific proof as to its efficacy as a treatment for dysphoria, you are under a spell." –House of Lords statement (9 March 2021)
Within the last year or two, the tide has begun to reverse somewhat. Author John Boyne (The Boy in the Striped Pyjamas) has apologised to Linehan. Increasingly, there have been warnings that puberty blockers may not be as safe, reversible, or effective as parents and children were often led to believe. Extremely liberal countries like Sweden and Denmark have begun to change how they handle treatments for minors. It's a heated issue society will likely be grappling with for some time to come.
Even still, barring anything truly crazy coming out, Tough Crowd: How I Made & Lost a Career in Comedy is sure to be the most controversial British TV memoir of the decade. Published by Eye Press and available at most booksellers, the book is due to be released October 12th.