Where Is Death In Paradise Filmed?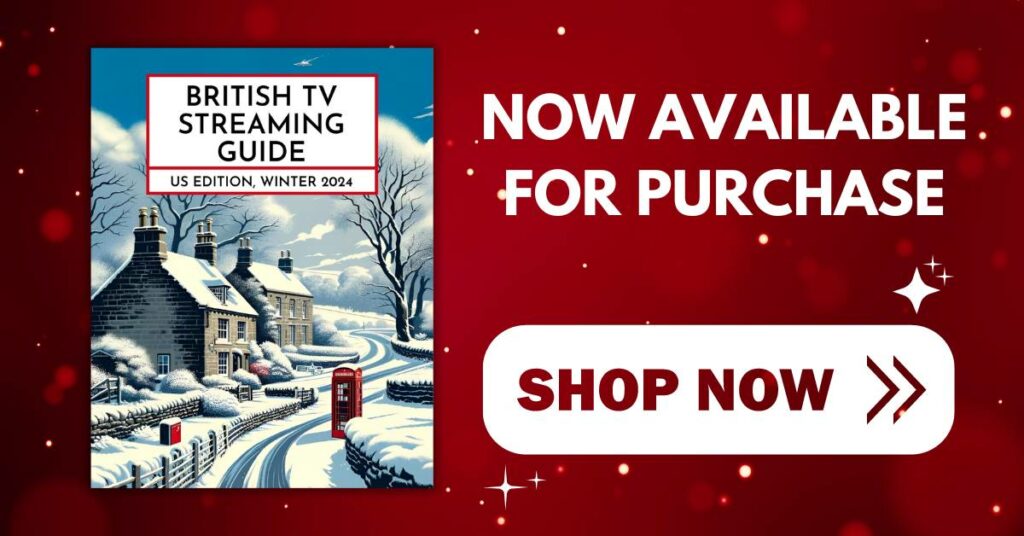 The British TV Streaming Guide: US Edition, Winter 2024 is now available. Get yours HERE.
In some cases, we earn commissions from affiliate links in our posts.
Last Updated on November 14, 2020 by Stefanie Hutson
Through all its different chief detectives, one thing has been a constant on Death of Paradise – the lovely island scenery. It's only natural that many viewers wonder, "Where is Death in Paradise filmed?"
Though a lot of British TV fans like to spend most of their vacations in the UK, the island of Saint Marie doesn't sound half-bad for a winter vacation. It would be doubly fun if you could check out the filming while you were there.
Where is Death in Paradise Filmed?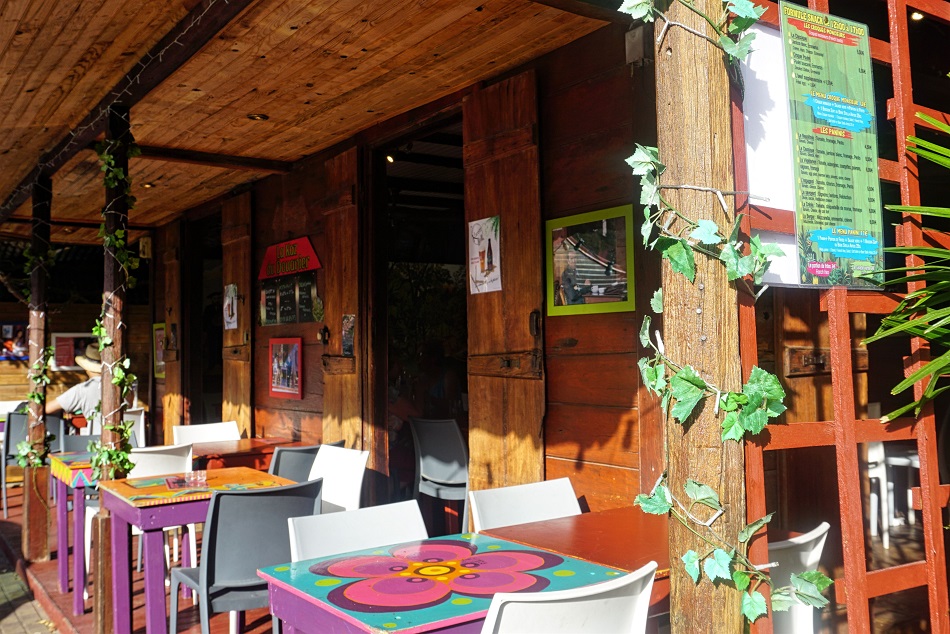 The French-British island murder mystery show takes place on the fictional island of Saint Marie. The premise is that the fictional island is adjacent to Guadeloupe. In the show, Saint Marie is considered a British territory, with the backstory that it came under British control in the 1970s.
In real life, they actually film in the Caribbean island of Guadeloupe in the Lesser Antilles – the Basse-Terre island of Guadeloupe, to be precise. Part of a chain of French-owned inhabited islands, this butterfly-shaped paradise is only 629 square miles, with a population of just 400,000.
There are many uninhabited islands in this archipelago, offering more opportunity for mysterious French-speaking locals among the palm trees, green hills and turquoise blue water. And a bumbling detective or two, trying to sort it all out. They film in the quieter part of Guadeloupe. This is less populated and more untamed. This remote beauty is another character in this entertaining murder mystery series.
Where in Guadeloupe are the different locations seen in the murder mystery series Death In Paradise?
We have huge surprises in store for you this series… so let's start as we mean to go on!

We're delighted to welcome back @Josie_official as D.S Florence Cassell and introduce @TahjDMiles as a young troublemaker who pushes JP to his limits – Marlon Pryce! #DeathInParadise pic.twitter.com/DjGNVGWXxg

— Death in Paradise (@deathinparadise) July 24, 2020
Deshaies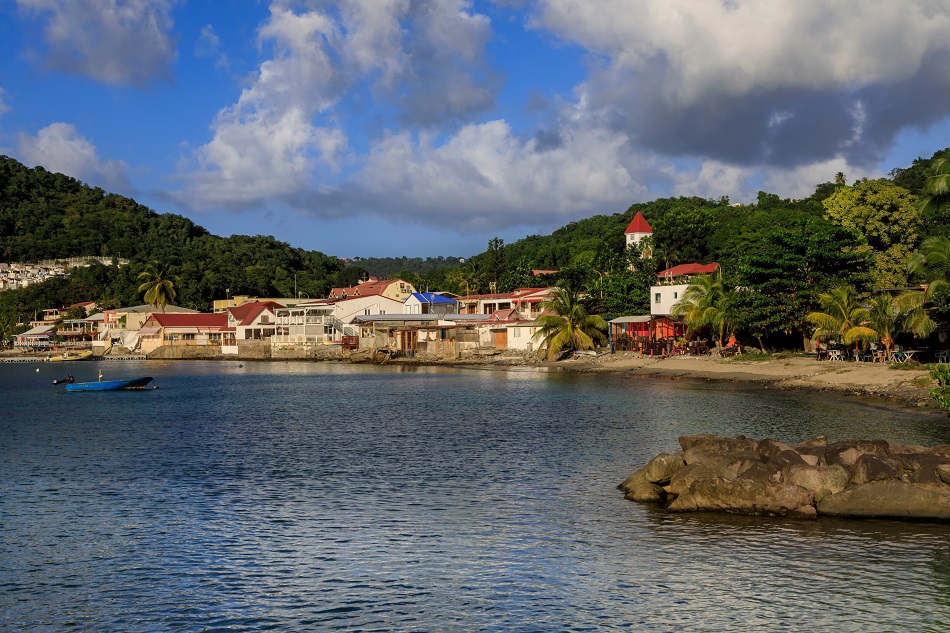 The town of Honoré in the lush island of Saint Marie is actually the fishing village of Deshaies. The town takes advantage of the beautiful waterfront, with rows of bars and restaurants all along. This is where you will find Catherine's Bar.
Over the series, Catherine's Bar has been a couple different places. La Kaz was the bar used in the first two seasons. Since then it has been Le Madras. Both are still open to guests. Certainly, fans of Death In Paradise can certain enjoy a libation there and soak in the beautiful sea views. There's no promise of Catherine Bordey's chicken soup, though.
Besides the colorful roofs of Deshaies, there's a church. Located off the harbor, the church of St. Peter and St. Paul acts as the police station. Small and warm, the priest's office is actually the "incident room." He vacates the premises when it's time to start shooting.
Often, we see colorful market scenes in Death In Paradise. That's all for the show. The talented crew sets up makeshift markets in Deshaies for those special scenes. This creates a great location for meeting, observing, and perhaps even a murder!
Botanical Gardens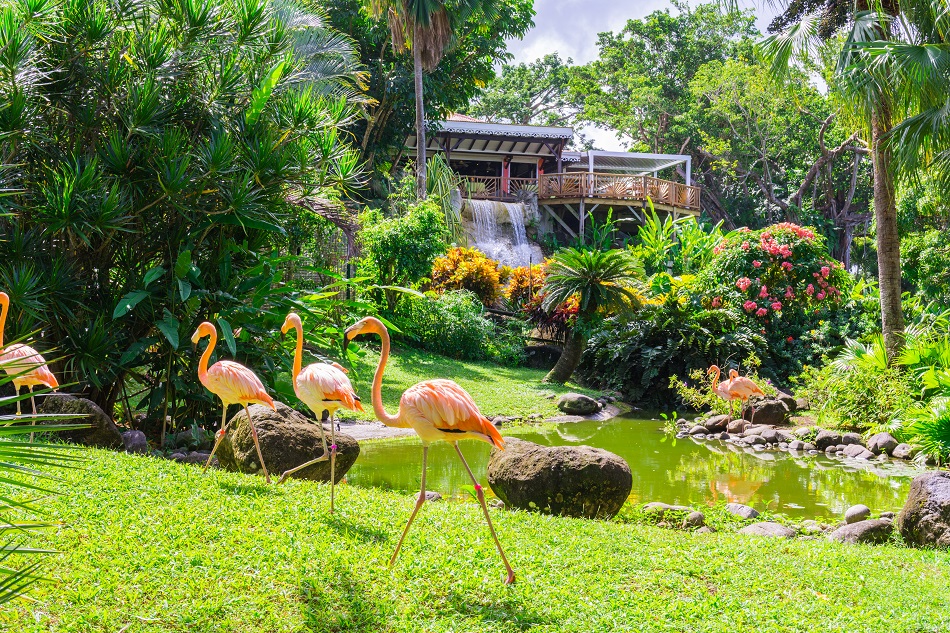 In Deshaies are the sumptuous botanical gardens. This is the very site where a certain DI met his fate at the beginning of the third series. The gardens offer a selection of tropical and Caribbean vegetation, as well as tropical trees. This includes a variety of palm trees.
Besides the tropical flora, you'll find wild flamingos, lorikeets, and other tropical species.
The Langley Fort Royal Hotel
The Langley Fort Royal Hotel is a six-month base for much of the cast and crew. If you are a guest star, it's where you'll likely stay. Fans of Death In Paradise staying there could actually run into stars or guest stars.
Of course, in the series, a few murders have taken place there. The Langley Fort Royal Hotel has had a few murders at the beach, the bar and over a balcony or two.
Some of the regular cast members rent out villas for the six-month shooting season. This way, families and children can live a more normal, yet tropical life.
The Detective Shack On The Beach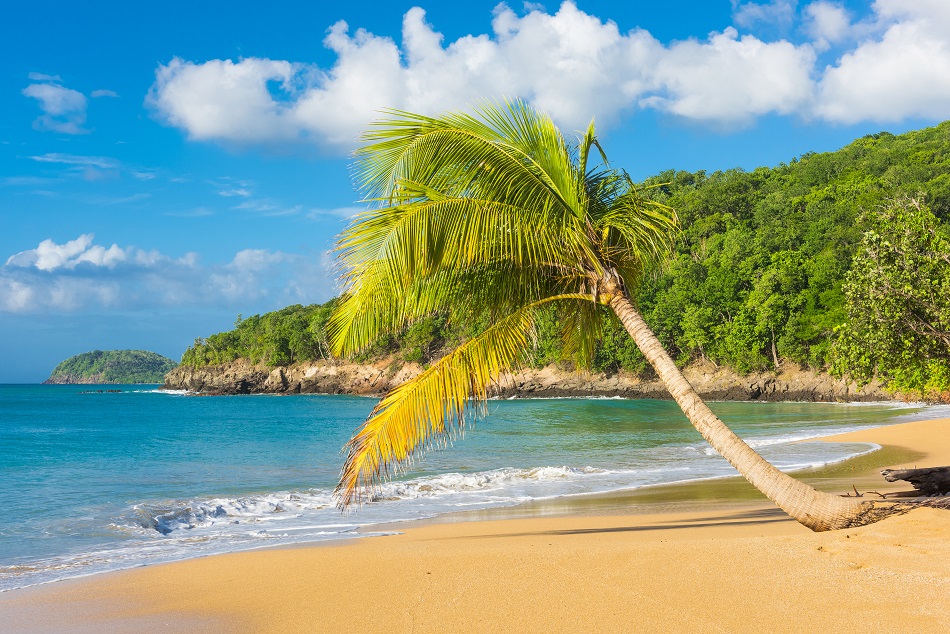 Where is the infamous detective shack on the beach? This shack is basically some wood that is built around a tree. Lizard Harry and the rickety shack are located on Anse La Perle (or La Perle Beach). This pristine beach is one of the most beautiful Death In Paradise locations. This is a public beach, so anyone can relax and take in the paradise around all around. What is especially easy for filming is that the shack is so small, you can watch someone walk in and out all in one shot.
The crew takes the shack down in the winter. This prevents any sort of damage due to the season's high tides.
Where Can You Watch Death in Paradise?
If you're not up to date on the latest Death in Paradise episodes, you can watch seasons one through nine HERE on BritBox.
Save it to Pinterest!