90+ British Movies on Netflix Right Now
In some cases, we earn commissions from affiliate links in our posts.
Last Updated on January 1, 2021 by Stefanie Hutson
Most of us know Netflix is a great place to find British TV shows, but not everyone realizes just how many British movies you can watch on Netflix. Although we've no doubt missed a few, this list should help you get started.
If you see any British movies we've missed (or movies with enough British connection to be of interest to British movie fans), please let us know in the comments. This list is current as of late April 2019, but their catalog changes regularly.
Prefer British TV shows? We've got lists for that, too:
British Comedy Movies on Netflix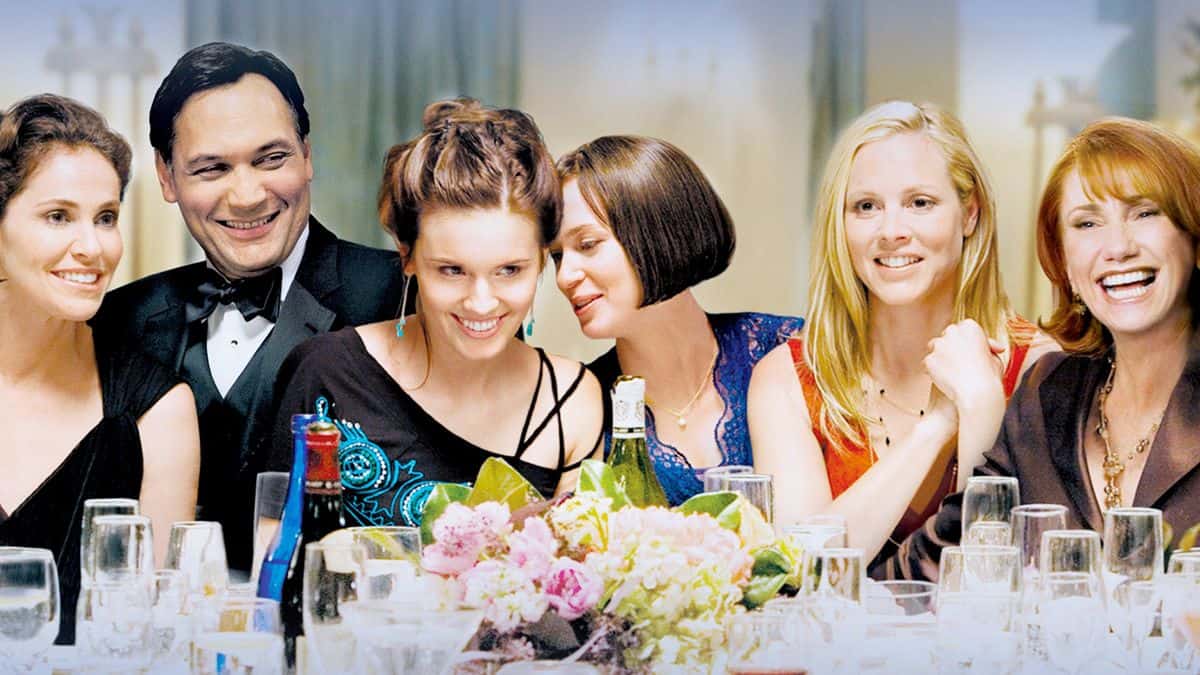 The Jane Austen Book Club – While this is technically an American movie, stars Emily Blunt, Hugh Dancy, and Lynn Redgrave are all English – as was Jane Austen, of course. As the title suggests, this movie is about a group of acquaintances who form a book club to discuss the novels of Jane Austen.
Dough – A London-based Jewish baker struggles to stay afloat until his Muslim apprentice puts marijuana in the dough.
My Hot Property – When a Londoner is facing eviction, she decides to fight back.
The Hippopotamus – An old poet attempts to solve a mystery at a friend's English manor.
Absolutely Anything – Simon Pegg and Kate Beckinsale star in this comedy about a schoolteacher given special powers by aliens. Oh, and there's a talking dog.
Anchor and Hope – Two women see their romance tested when one decides she wants a child.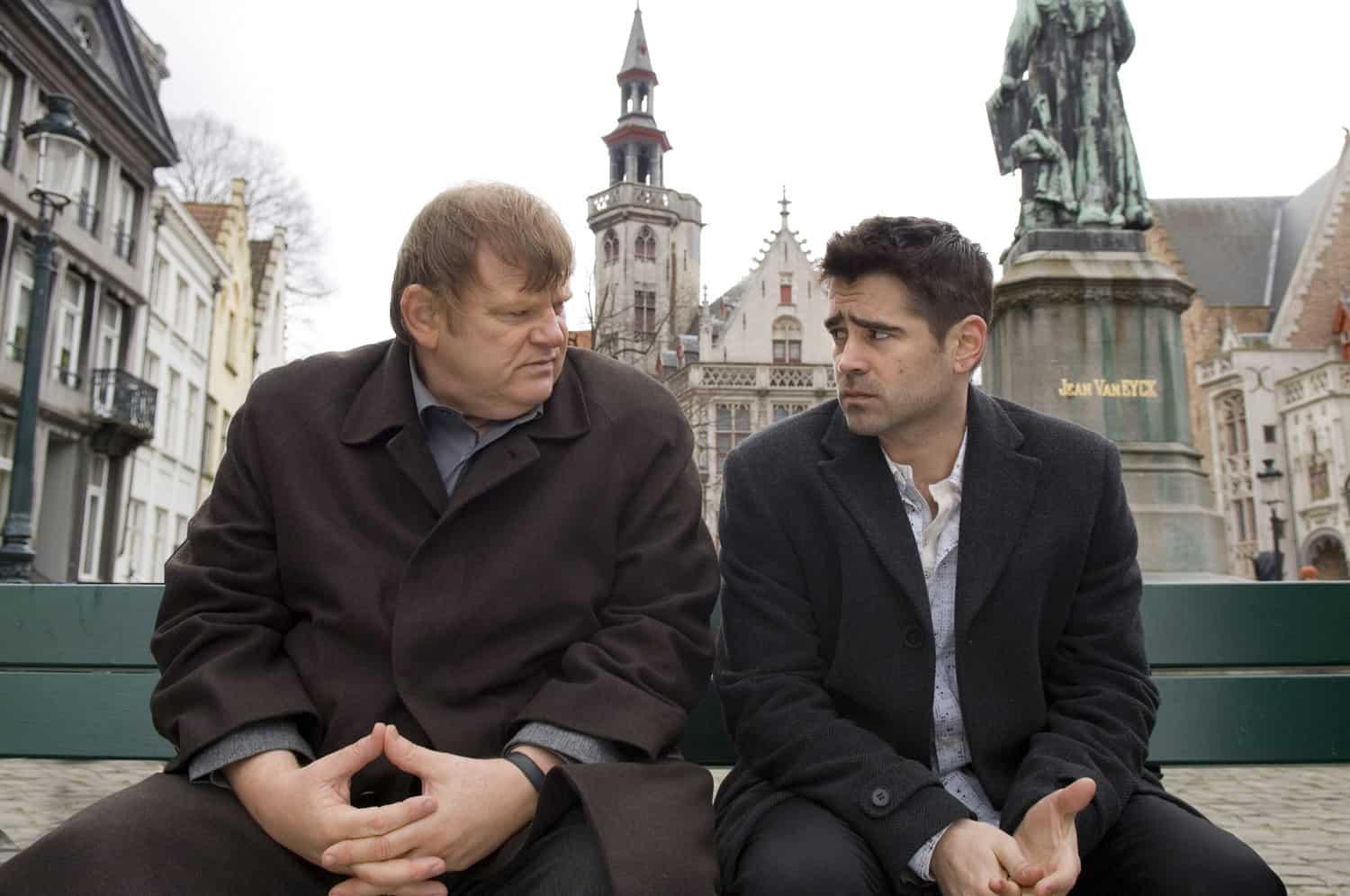 In Bruges – Two hitmen try to lay low in Bruges, Belgium, but quickly grow bored with the small city.
The Parole Officer – Steve Coogan stars in this suspenseful comedy about a witness who's framed and wrongly accused of murder.
Amar, Akbar, and Tony – Three childhood friends of differing faiths are tested by various situations as they grow up.
The Trip to Spain – Steve Coogan and Rob Brydon star in a Spanish entry in their road trip series.
Get Santa – After Santa is arrested, he relies on a father-son team to help get him out of jail and save the Christmas holiday.
David Brent: Life on the Road – The manager from The Office has moved on from sales and he's headed out on a tour with his rock band.
White Island – After several years of living clean in London, a criminal returns home to Ibiza and goes back to his old habits.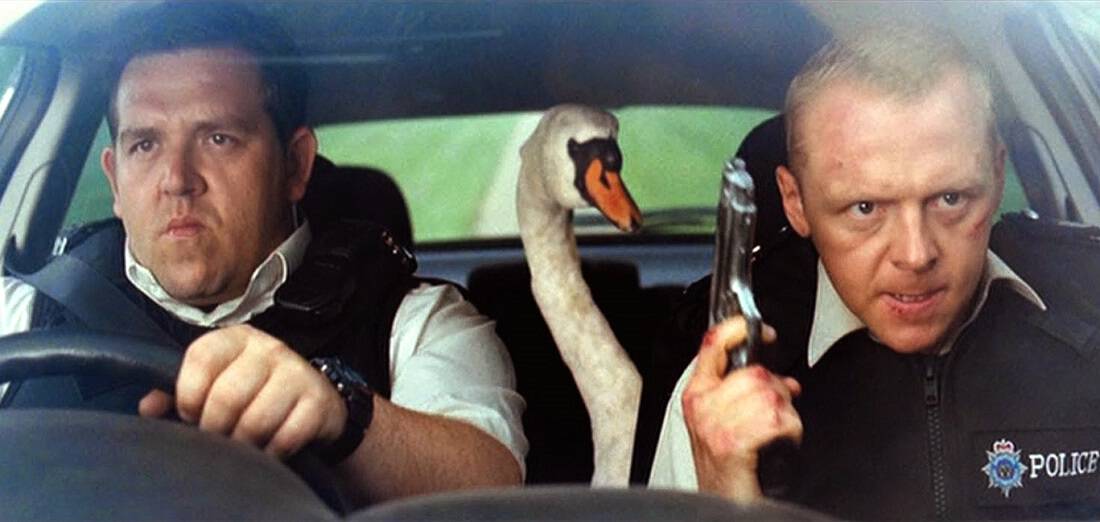 Hot Fuzz – Simon Pegg stars in this comedy about a London police officer transferred to a small town that isn't quite as dull as it seems.
Mindhorn – When a killer says he'll only speak to a fictional detective, police track down the actor who played him.
The Bad Education Movie – This spinoff of the Bad Education TV comedy features Jack Whitehall taking his students on a class trip to Cornwall.
Bean: The Ultimate Disaster Movie – Mr. Bean heads to Los Angeles.
Ali G Indahouse – Sacha Baron Cohen stars as Ali G, the wannabe white rapper who made him famous.
Lock, Stock, and Two Smoking Barrels – A group of young men try to hit it big in a high-stakes poker game, but it doesn't quite work out.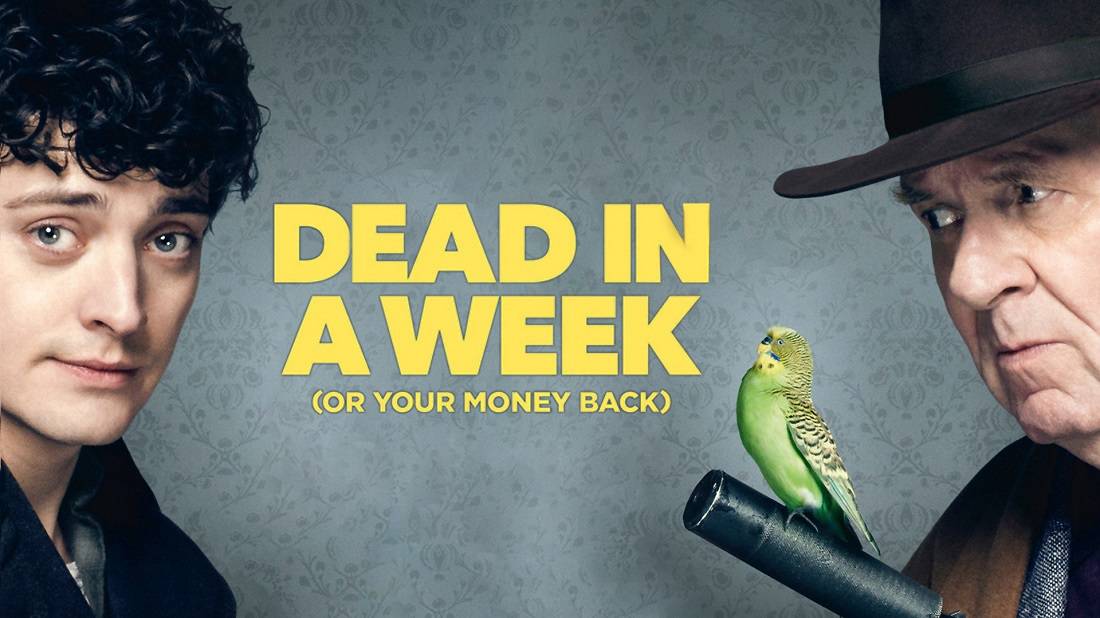 Dead in a Week – After failing at taking his own life, a man hires a nearly-retired assassin to do the job for him.
Man Up – A case of mistaken identity leads to romance in this modern day British rom-com.
Angus, Thongs, and Perfect Snogging – A teenage girl seeks a boyfriend and an amazing 15th birthday party in this coming-of-age tale.
Life of Brian – The Monty Python crew stars in this goofy British film about a man constantly mistaken for Jesus.
Mysterious & Dramatic British Movies on Netflix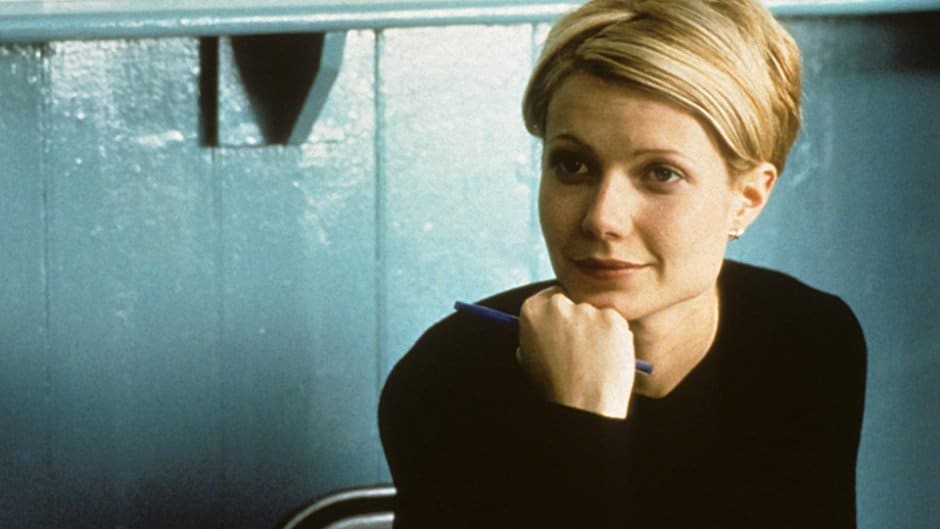 Sliding Doors – This film explores how a woman's life would have gone if she had and had not caught one particular train.
The Other Boleyn Girl – Sisters Anne and Mary compete to win the heart of King Henry VIII (talk about a competition you don't want to win!)…
The Duchess – The Duchess tells the story of Georgiana Cavendish, Duchess of Devonshire, a noblewoman known for scandalous personal life and highly influential social life.
Beautiful Creatures – Though this film is American, Brits Jeremy Irons and Emma Thompson play prominent roles. It tells a supernatural tale of romance between a young man and the new girl in a small Southern town.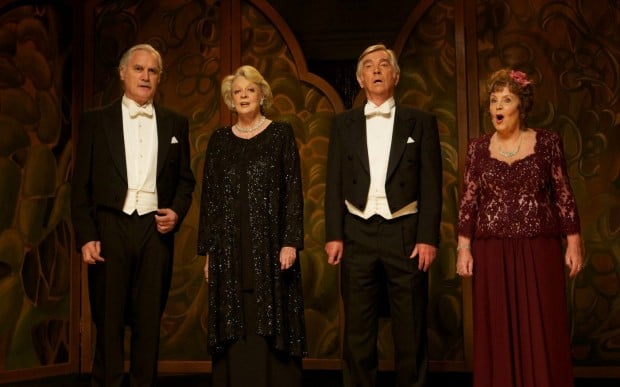 Quartet – At a home for retired musicians, life is thrown off by the return of an old friend.
Locke – A man's life spins out of control as he drives along the highway towards London. Stars Olivia Colman and Tom Hardy.
Handsome Devil – Ireland – An outsider transfers to a boarding school where rugby is everything, and he unexpectedly forms a very special bond with the star player.
Thorne: Scaredy Cat – DI Tom Thorne hunts for a psychopath.
Thorne: Sleepyhead – DI Tom Thorne investigates a series of gruesome attacks on young women.
God's Own Country – A young gay farmer in Yorkshire is bored until the arrival of a Romanian migrant who makes things interesting.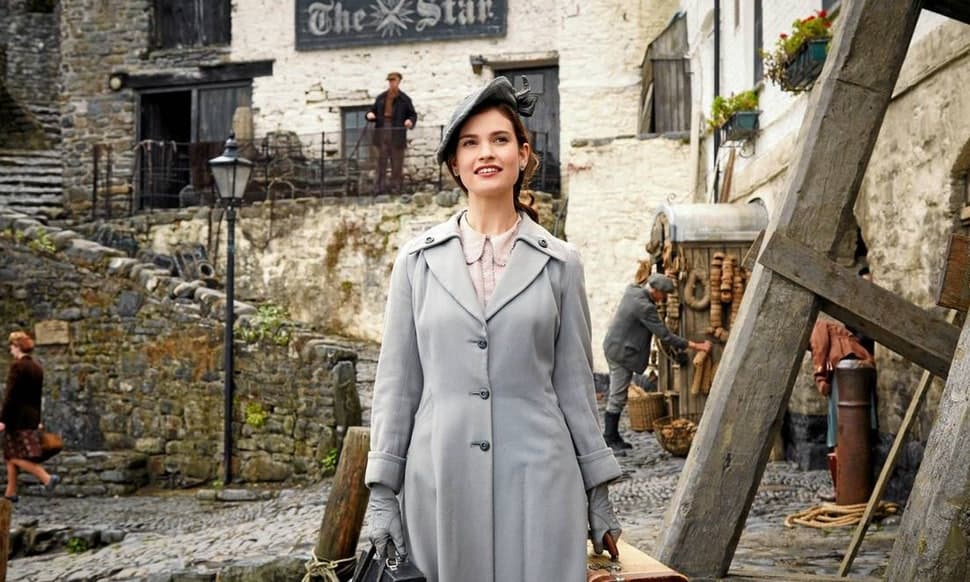 The Guernsey Literary and Potato Peel Pie Society – A young writer travels to Guernsey to learn about a mysterious society with roots in the German occupation of the island during WWII. She finds more than just a story.
Dare to Be Wild – Ireland – A landscape designer with a highly unorthodox style hopes to bring her work to the Chelsea Flower Show. Based on a true story.
Howard's End – Set in Edwardian England, this movie tells the story of what happens when you choose to go against the deathbed wishes of a spouse.
Hector – Hector is an old man without any particular home, traveling on a journey that leads him back to where he came from.
Una – There are quite a few familiar British faces in this film about a young woman who tracks down the older man who once preyed on her as a child. Riz Ahmed, Indira Varma, and Tobias Menzies are among the British stars.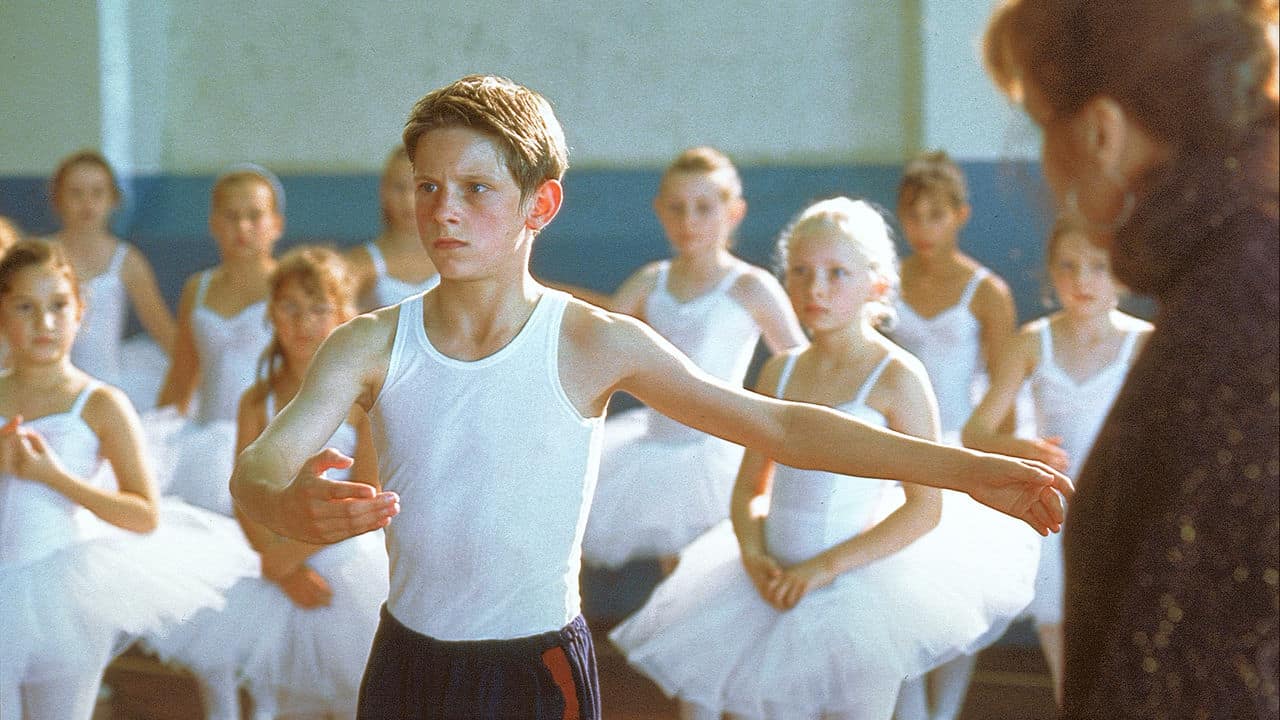 Billy Elliot – In Northern England, a coal miner's son decides he would rather dance than take boxing lessons.
Stardust – A young man promises his love that he'll retrieve a fallen star, and thus begins a great adventure.
Closed Circuit – Two talented lawyers and ex-lovers find themselves in harm's way when they're brought together to defend a terrorist.
6 Days – Set in 1980, this drama tells the story of a tense standoff between British soldiers and a group of gunmen at the Iranian embassy.
Sunset Song – A Scottish farmer's daughter comes of age in the early 1900s, finding she may want more than her family has planned for her.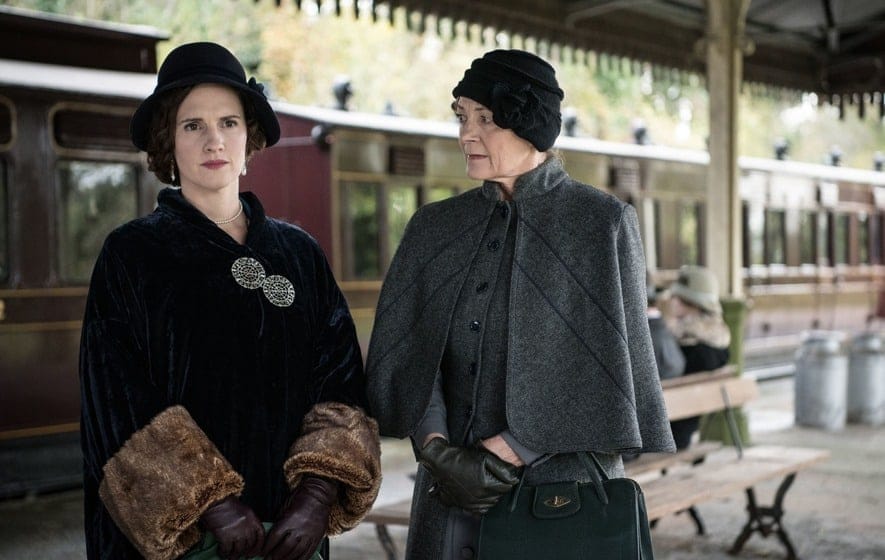 Agatha & the Truth of Murder – This movie is a dramatized version of what might have happened during Agatha Christie's mysterious 11-day disappearance during the 1920s.
Archangel – Daniel Craig stars in this drama about a secret Stalin notebook.
Hector and the Search for Happiness – Unhappy with life as a psychiatrist, a man leaves everything behind to travel the world. This Canadian production stars Englishman Simon Pegg and Australian Toni Collette.
Layer Cake – Daniel Craig stars in this film about a London drug dealer trying to make one last score so he can get out of the business.
Kidnapping Mr. Heineken – When a beer magnate is kidnapped, the ransom demand is the largest in history.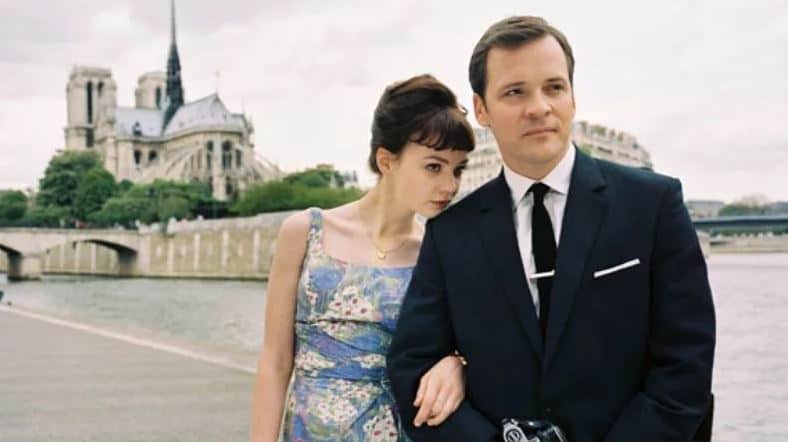 An Education – A young Oxford-bound woman meets a fascinating older man.
Love, Rosie – Two childhood friends spend years in denial of their special bond.
The Imaginarium of Doctor Parnassus – A traveling theater company surprises and delights all who see it.
A Lonely Place to Die – A group of friends find themselves in trouble after freeing a young girl found trapped in the Scottish Highlands.
Robot Overlords – In this futuristic film, the planet has been conquered by robots. A small resistance continues to fight.
Gold – Ireland – After 10 years away, a man returns to his ex-wife and daughter to find the situation has changed.
Northern Soul – Set in the 1970s, Northern Soul features two friends who travel to America and return to Lancashire with soul music.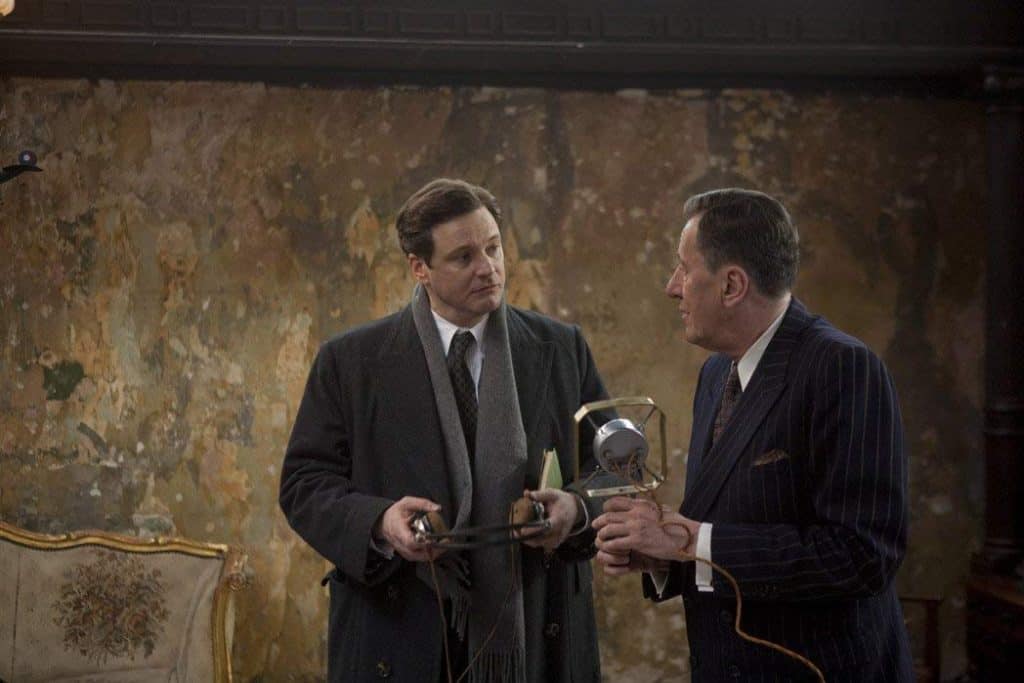 The King's Speech – When King George VI ascends to the throne, a speech therapist helps him become a confident leader.
The Constant Gardener – A widower attempts to uncover the secrets behind his wife's murder.
Calibre – Two friends go hunting in Scotland and find themselves in an extremely trying situation.
Honeytrap – A young teenager is pulled into the rough and seductive world of London gang life.
The Levelling – A woman returns to her Somerset family home after learning of her brother's apparent suicide.
The Call Up – A group of gamers are invited to play in a virtual reality simulation for the chance of winning a $100,000 prize.
Pusher – When a drug dealer is busted, he's left without the drugs or the money he owes his angry supplier.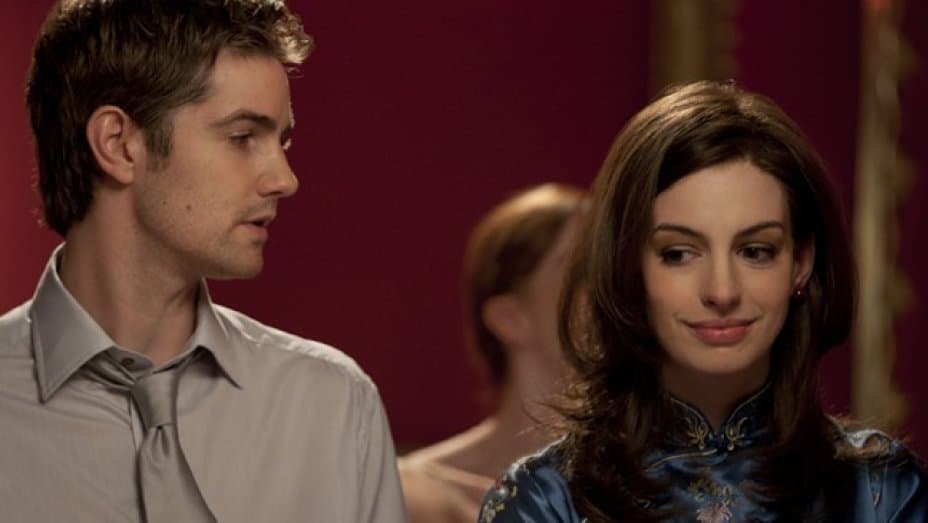 One Day – Two former lovers meet once each year on the same day.
The Man Who Knew Infinity – Jeremy Irons and Dev Patel star in this film about Indian mathematician, Srinivasa Ramanujan and his mentor G.H. Hardy.
Nowhere Boy – This film focuses on the early years of John Lennon.
The Journey – Two opposing politicians are forced to share a car together during the 2006 Northern Ireland peace talks.
100 Streets – This gritty urban tale shows us how the lives of several very different people come together in a London neighborhood.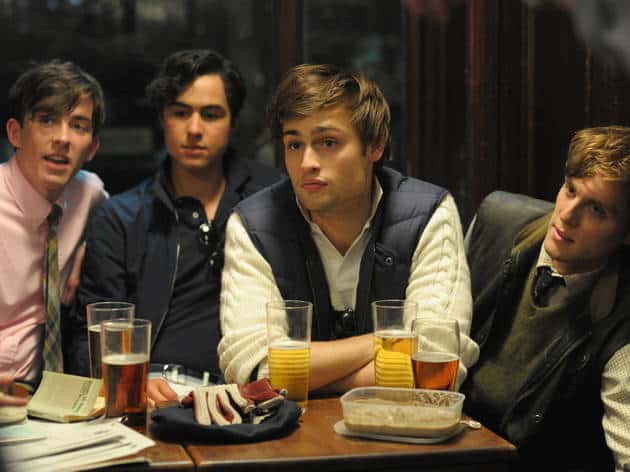 The Riot Club – Things turn dark in an elite and secretive Oxford student group.
Viceroy's House – Lord Mountbatten oversees the tumultuous period as India transitions to independence.
High-Rise – Tom Hiddleston and Jeremy Irons star in this film about tension between elites and working class residents of a London high-rise.
Electricity – A young epileptic woman struggles to deal with the death of her mother while searching for her lost brother.
Ginger & Rosa – In 1960s London, two teenage girls see their friendship shaken by Cold War events occurring around them.
Una – A young woman tracks down the man who victimized her years earlier, forcing him to confront his actions.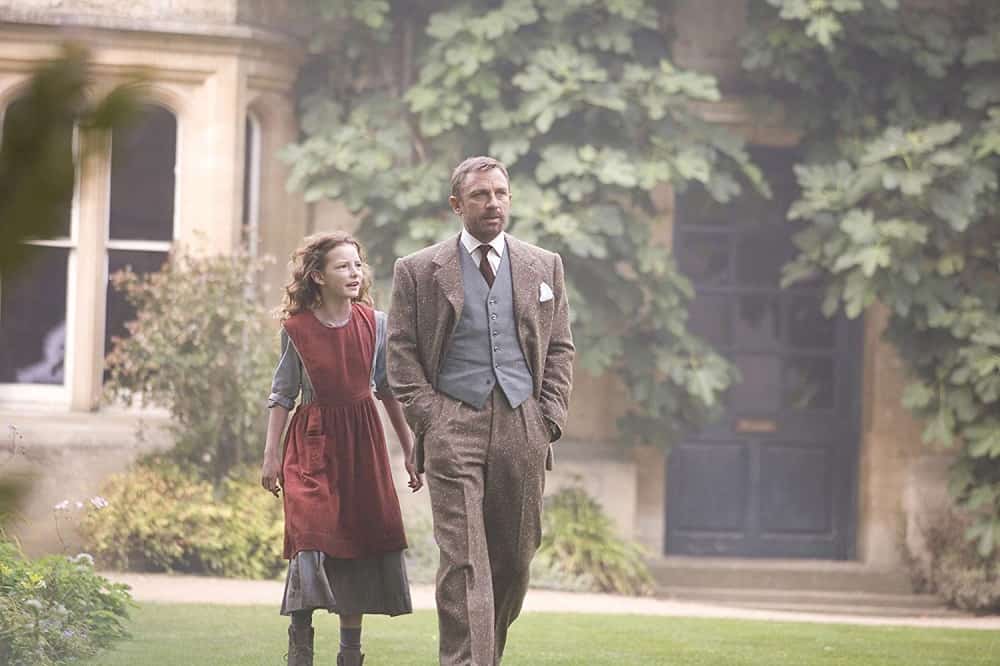 The Golden Compass – Daniel Craig stars in this fantasy based on the first novel in Philip Pullman's His Dark Materials trilogy. In this installment, a young orphan travels north to save her friend from experiments conducted by a dark organization.
Burn Burn Burn – Two friends go on a journey to spread a friend's ashes, and it turns into something much more.
Trespass Against Us – A man tries to break away from his criminal family, but he faces a great deal of opposition from his father.
The Eichmann Show – This movie dramatizes the story behind the live 1961 broadcast of Adolf Eichmann's trial.
Cardboard Gangsters – Ireland – A low level drug dealer in Dublin tries to move up the ranks.
The Siege of Jadotville – Ireland – Irish soldiers in Africa defend their outpost during a peacekeeping mission.
It's Not Yet Dark – Ireland – An Irish filmmaker with ALS uses eye gaze technology to direct a feature film. Colin Farrell stars.
British Horror & Ghost Movies on Netflix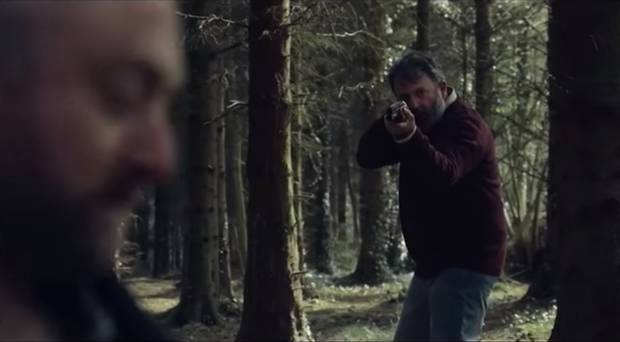 Bad Day for the Cut – A mild-mannered Irish farmer embarks on a journey of revenge when his mother is murdered during a home invasion.
The Ritual – Four friends venture out into the Swedish wilderness, but there's a good chance they won't come back.
The Lodgers – Ireland – Two cursed siblings are bound to their ancestral home by evil spirits.
Apostle – A man attempts to rescue his sister from a dangerous religious cult on an isolated island in 1905.
British Documentaries on Netflix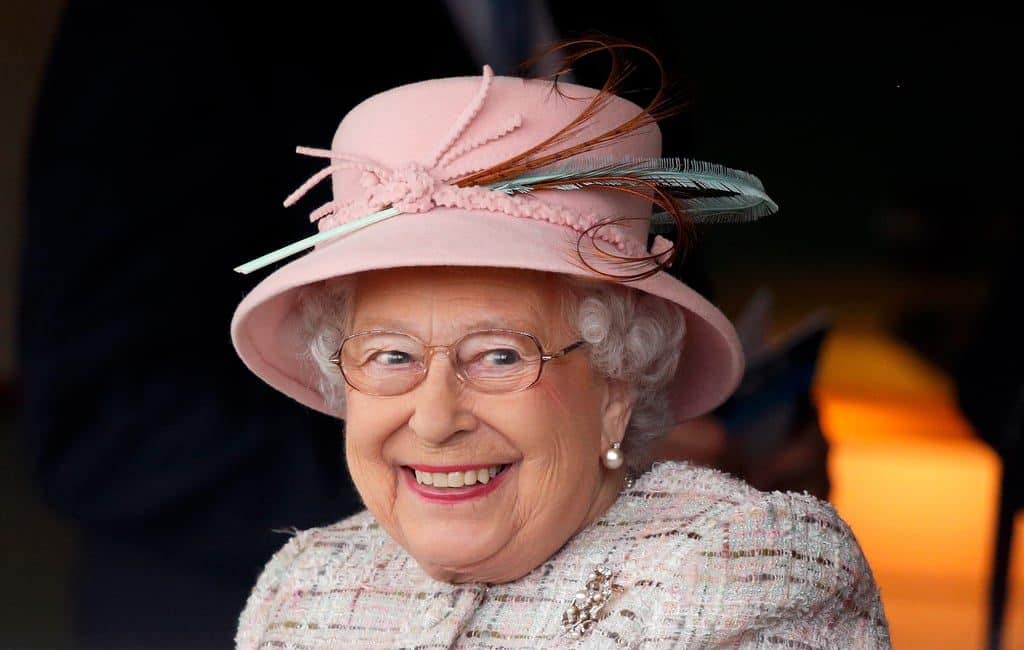 Elizabeth at 90: A Family Tribute – This documentary celebrates Queen Elizabeth's long and successful reign.
Prince Philip: The Plot to Make a King – The marriage of Queen Elizabeth and Prince Philip has long been plagued by power struggles and controversy. This documentary explores the efforts to deny him power.
Hostage to the Devil – Ireland – This creepy documentary tells the story of Father Malachi Martin, a priest who performed exorcisms.
Diana in Her Own Words – Diana was a polarizing figure in the British royal family, and this documentary uses archival footage and interviews to explore who she really was.
Secrets of Chatsworth – Chatsworth has been home to some of England's most wealthy and prominent individuals, but its history is not without scandal.
Secrets of Henry VIII's Palace: Hampton Court – This elaborate 500-year-old palace has contained more than a few dirty secrets.
Secrets of Westminster – This documentary dives into the inner history of one of London's most photographed buildings.
Secrets of Highclere Castle – It's best known as "the Downton Abbey house", but there's much more to this imposing estate.
Secrets of Underground London – Beneath the feet of millions, London hides centuries of buried history.
Secrets of Her Majesty's Secret Service – Though the title sounds a bit redundant, this documentary offers plenty of information most people won't already know about the real-life 007s that help protect queen and country.
Secrets of Scotland Yard – No investigating organization has a longer and more prestigious history than Scotland Yard. This documentary is a must-watch for any British mystery fan.
Secrets of the Tower of London – Over the course of its life, the Tower of London has served as castle, prison, mint, and home to a group of ravens. This documentary explores that colorful history.
Diana: 7 Days That Shook the World – This hour and a half documentary takes a look at the tense time between Diana's death and funeral.
Amy – This documentary follows Amy Winehouse's journey from childhood to celebrity to tragic end.
The Magic of Houdini – Alan Davies takes a closer look at the life of the great magician.
British Children's Movies on Netflix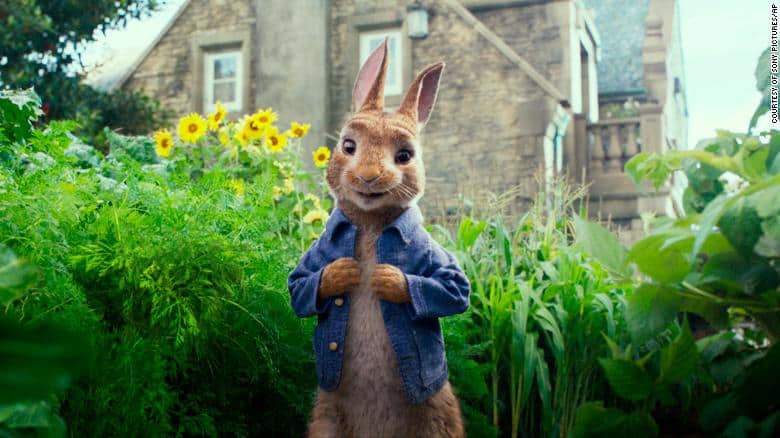 Peter Rabbit – The classic Beatrix Potter story comes to life in the latest cinematic adapatation.
Christopher Robin – Now a fully-grown adult, Christopher Robin is dragged on a new adventure with his old friend Winnie the Pooh.
Stick Man – Hugh Bonneville and Rob Brydon lend their voices to this animated tale of a stick carried far from his family.
What's Your Favorite of the British Movies on Netflix?
Leave a comment and let us know your favorite British movie on Netflix – or any other good ones we've missed. Happy watching!