The 15+ Best New British Period Dramas in 2022
In some cases, we earn commissions from affiliate links in our posts.
Last Updated on March 4, 2023 by Stefanie Hutson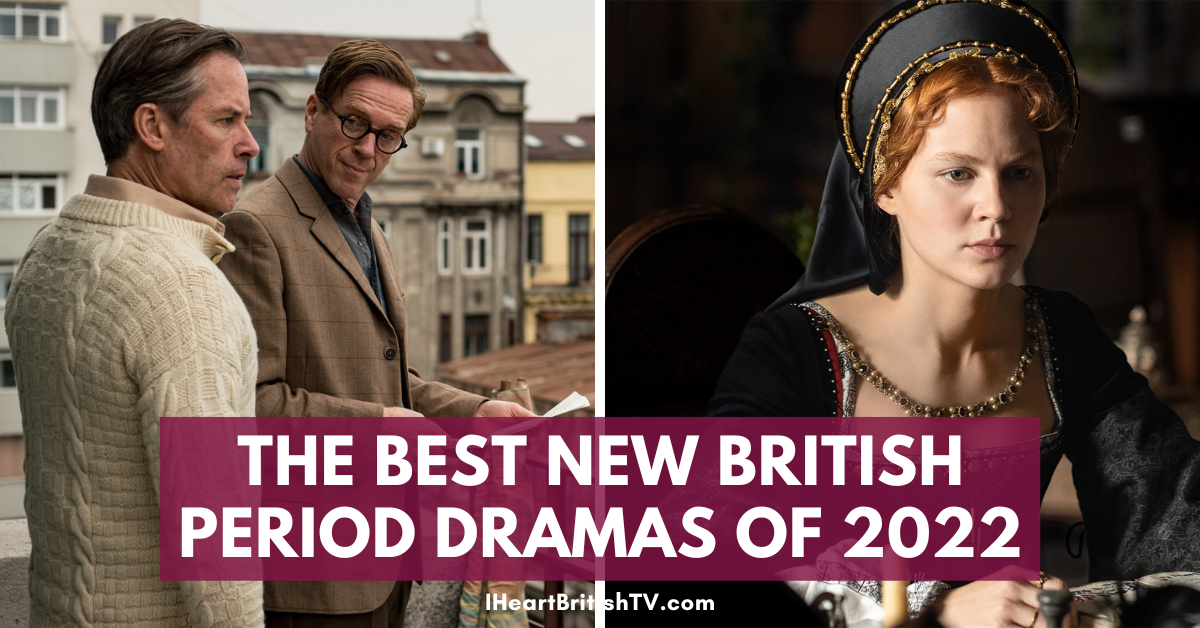 Period dramas let us escape into history through the lens of complex characters. They're full of intricate costumes and gorgeous backdrops. Seeing how people used to live, reenacting historical customs and events – it's all too hard to resist stepping back in time for a couple hours.
2022 brought us many great period dramas, with more British shows than ever being exported to the US through streaming services.
The Best New British Period Dramas in 2022
Now that we are over 20 years into the 21st century, the majority of period dramas that made our 2022 list were set in the 20th century. (I don't know about you, but when I think about a period drama, I don't necessarily imagine a TV show set during the century I was born).
For that reason, this list is split into two sections: every show set before the 20th century, and every show set during the 20th century. We also included a few notable films from 2022 and added a couple honorable mentions. Happy viewing!
Pre-20th Century British Period Dramas from 2022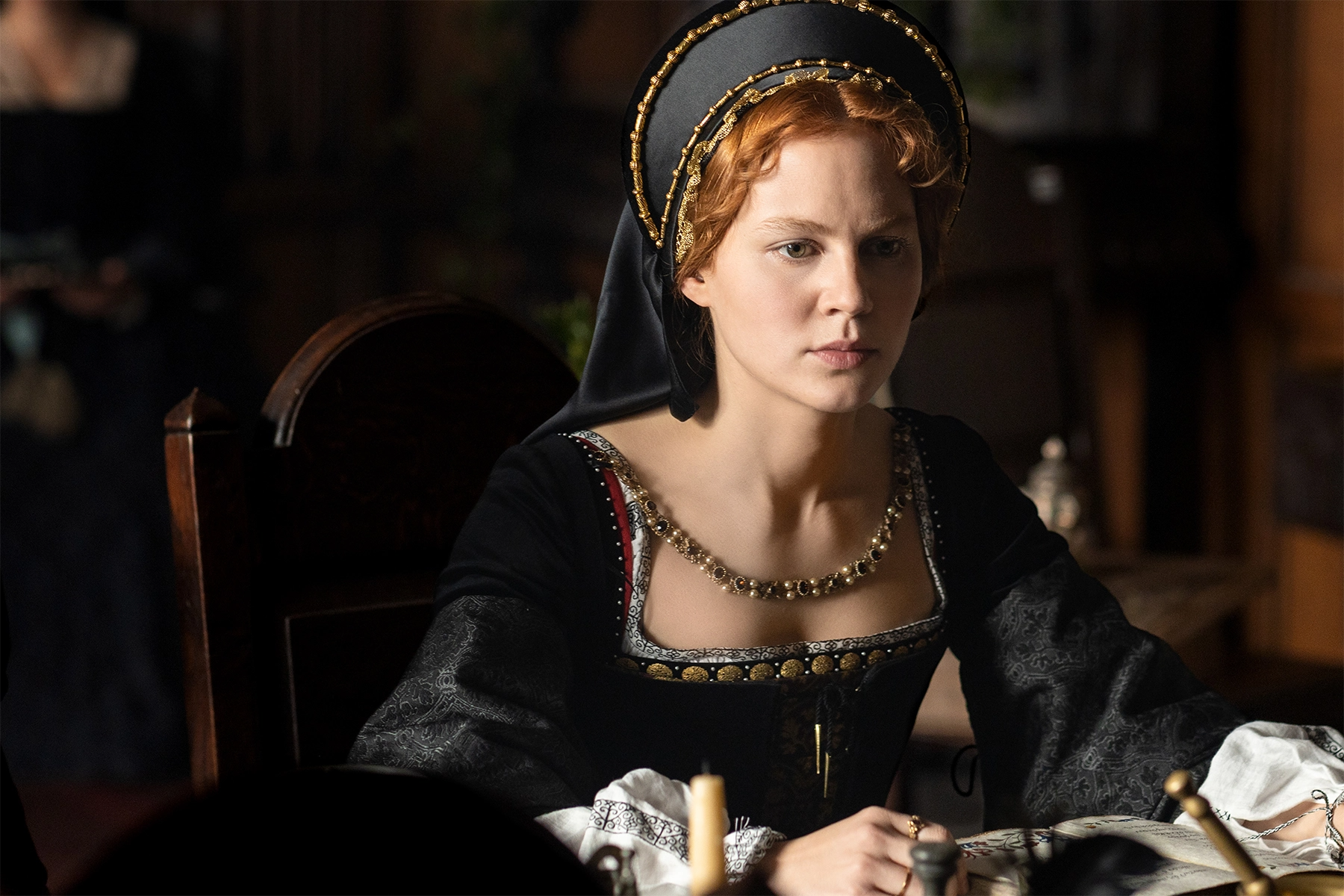 Becoming Elizabeth
Becoming Elizabeth follows the early years of Elizabeth Tudor before she became queen (at just 25 years old). Munich-born Alicia von Rittberg stars as Elizabeth along with Romola Garai, Tom Cullen, Bella Ramsey, Jessica Raine, and John Heffernan.
Becoming Elizabeth is streaming on Starz on available to own HERE.
Unfortunately, Starz cancelled both Becoming Elizabeth and Dangerous Liaisons after just one season each. Dangerous Liaisons was a 2022 steamy period drama set in 18th century France. Lesley Manville and Paloma Faith appeared in Dangerous Liaisons. Its IMDb rating is just 5.7/10 whereas Becoming Elizabeth has a 7/10.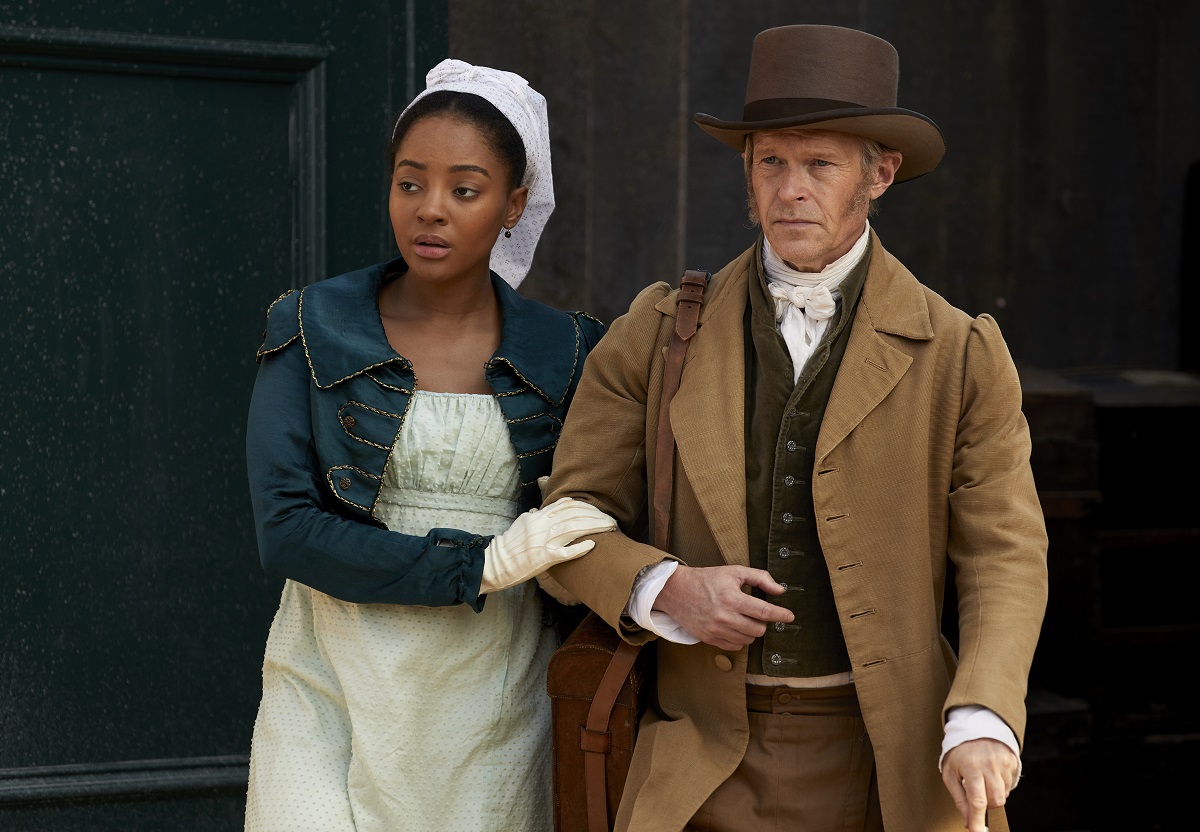 The Confessions of Frannie Langton
This Georgian-set period drama is based on a novel of the same name by Sara Collins. It follows Frannie Langton from a Jamaican plantation to a mansion in Mayfair where she meets the gorgeous Madame Marguerite Benham and her husband George Benham, a scientist. This period drama has plenty of dramatic twists to keep you hooked.
The Confessions of Frannie Langton is a four-part series starring Karla-Simone Spence, Sophie Cookson, Stephen Campbell Moore, Steven Mackintosh, and Jodhi May.
The UK release date was 8 December 2022, but US fans can catch it on BritBox beginning March 8th. In the meantime, you can read the book on Amazon HERE.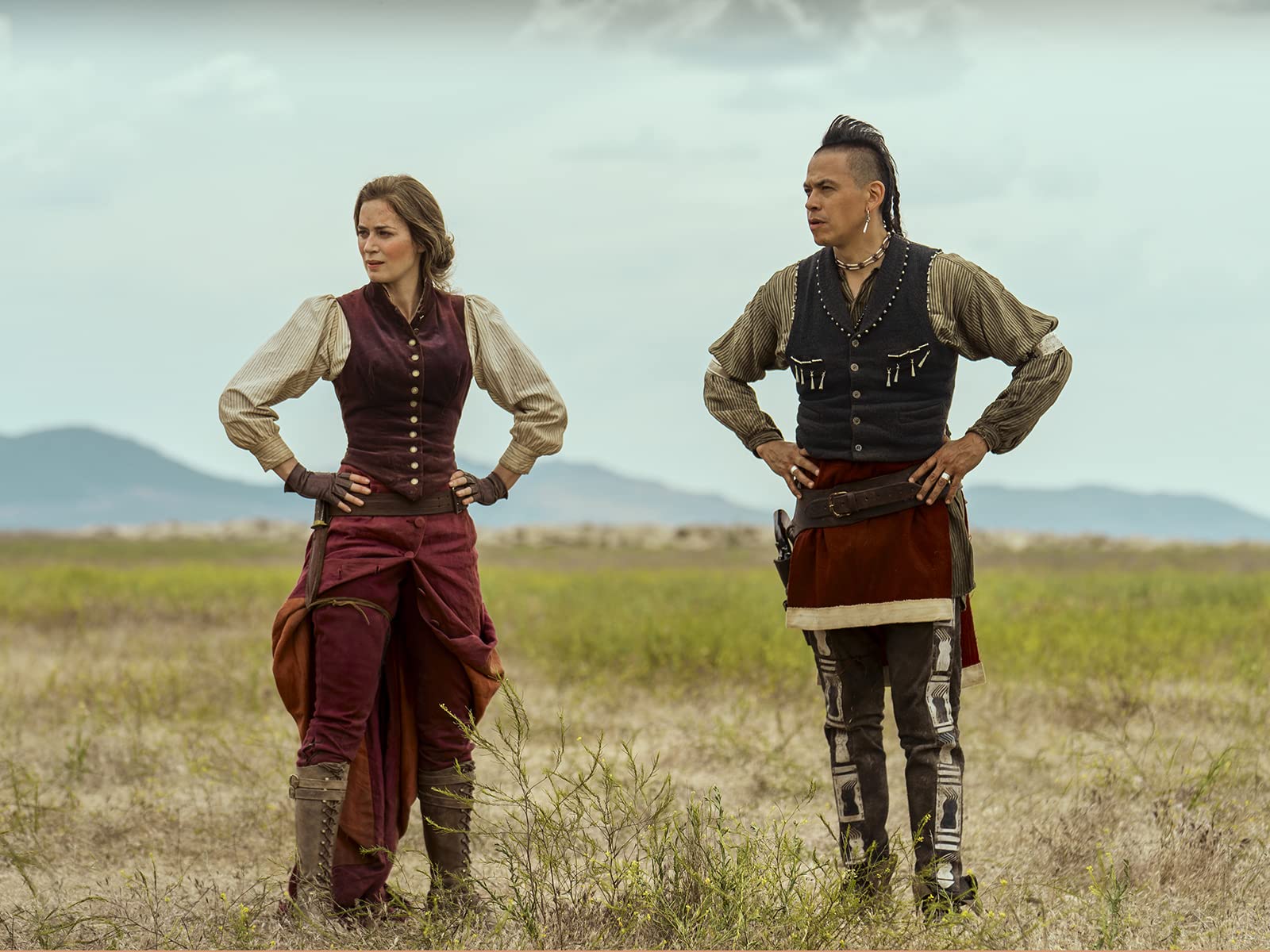 The English
This Hugo Blick miniseries stars Emily Blunt as an Englishwoman hell-bent on revenge as she travels from her stately home in England to the harsh every-man-for-himself land of western America, c. 1890.
By serendipity, she runs into Pawnee ex-cavalry scout Eli Whipp (Chaske Spencer). With some reluctance, he joins her since they're travelling in a similar direction.
Also starring Tom Hughes and Rafe Spall, with appearances by Ciarán Hinds and Toby Jones.
This series boasts outstanding cinematography, a touching story, and great performances.
The English is streaming on Amazon Prime HERE.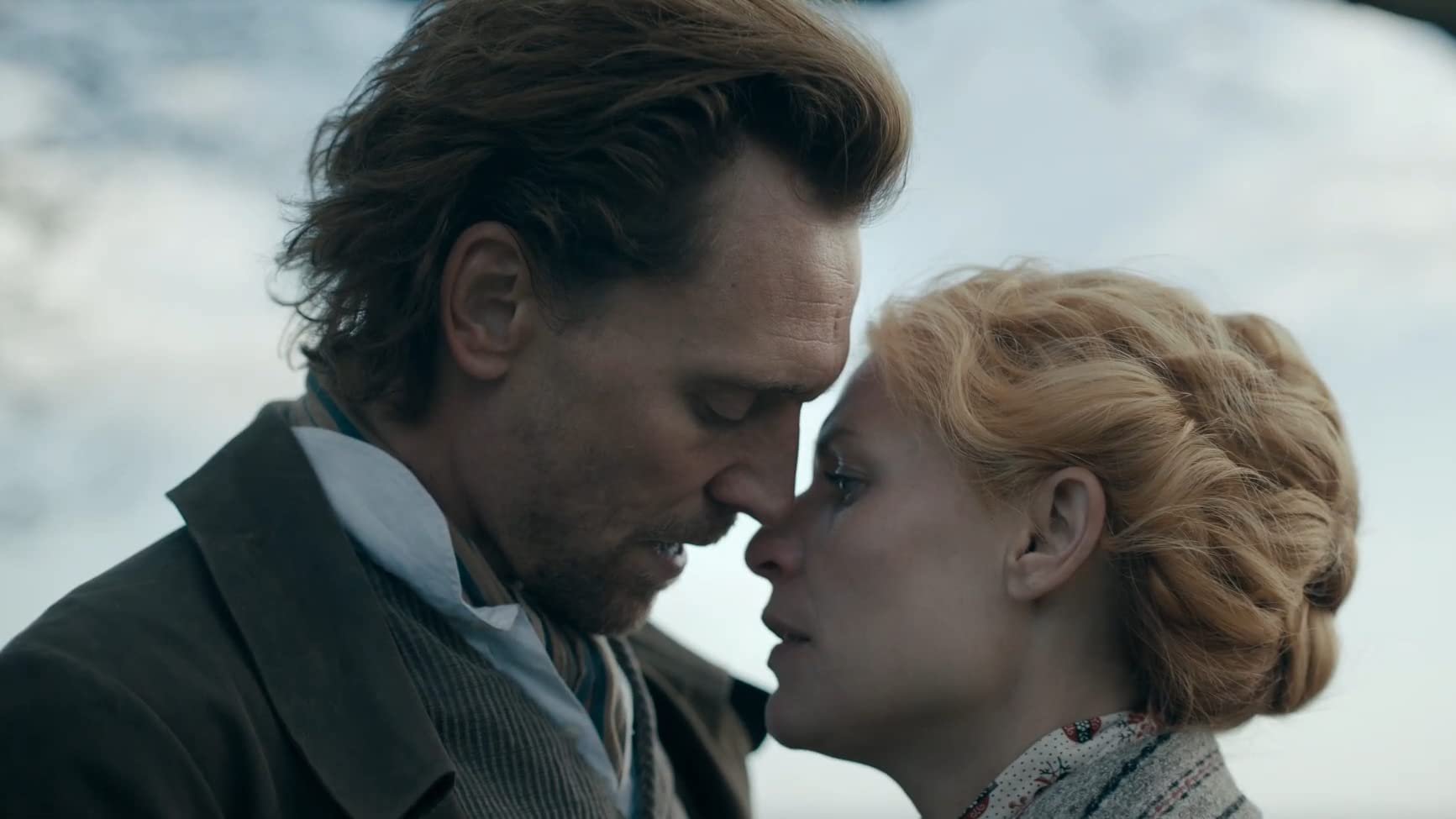 The Essex Serpent
This late Victorian period drama is moody and mysterious. The Essex Serpent follows Cora (Claire Danes) who is newly-widowed and free from an abusive relationship. She travels to Essex to investigate a mythical serpent which is supposed to have returned to the Essex coast. While there, she meets Will Ransome (Tom Hiddleston), the local pastor. If you like your period dramas on the gothic and thought-provoking side, this is for you.
The Essex Serpent is a four-part miniseries streaming on Apple TV+ HERE.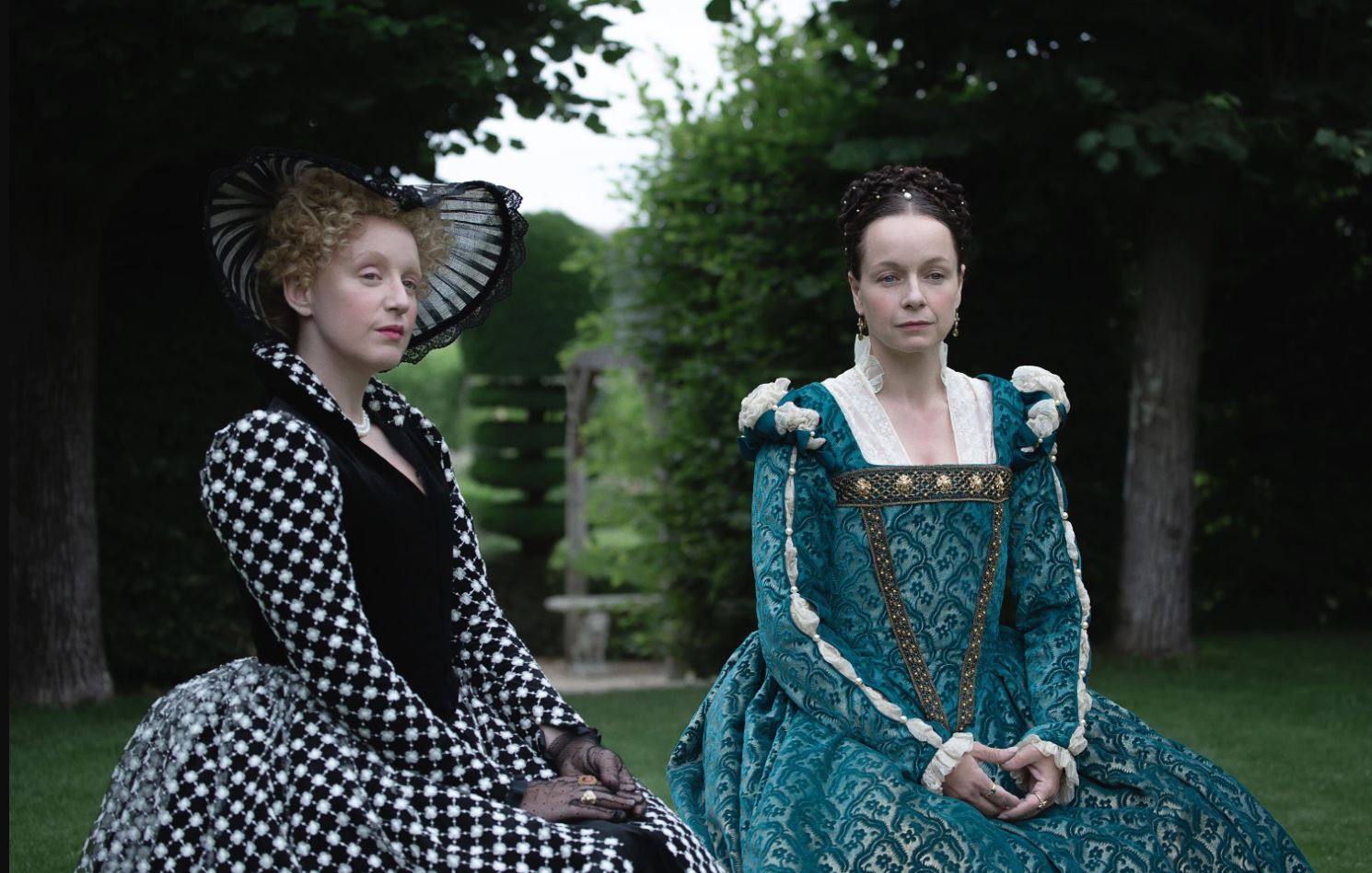 The Serpent Queen
Samantha Morton stars as Catherine de' Medici, the Queen of France. This series has a great sense of satirical humor, grittiness, and tone. It is based on a 2004 nonfiction book by Leonie Frieda. This show grabs you by the collar from the first ten minutes and doesn't let go.
Also starring Enzo Cilenti, Ruby Bentall, and Amrita Acharia. Charles Dance appears, too.
The Serpent Queen was renewed for a second season.
Season one of The Serpent Queen is streaming on Starz HERE.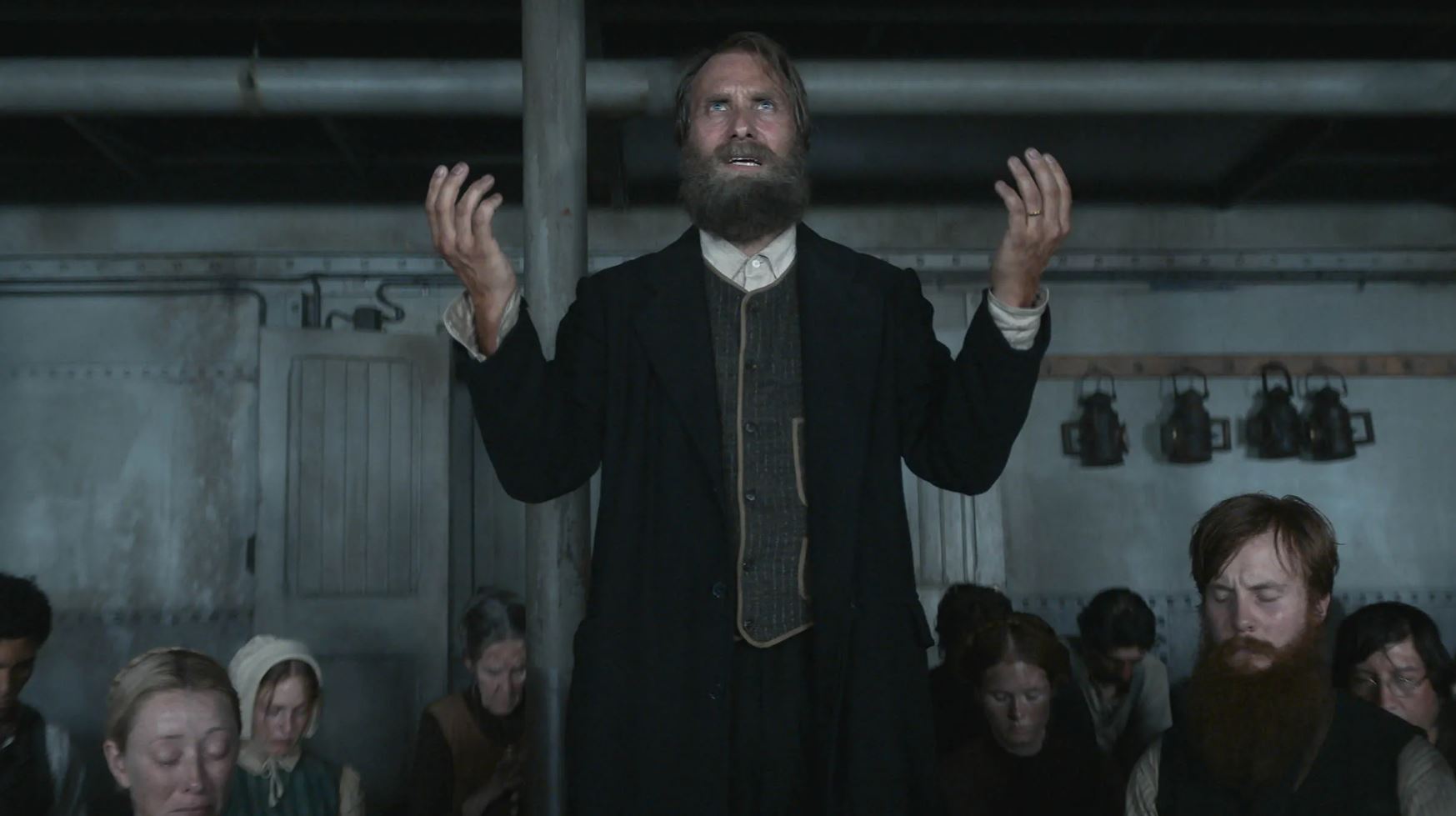 1899
When The Kerberos, an immigrant ship on its way to America, finds a ghost ship that has been missing for months, the crew and passengers struggle to agree on what to do next. Starring Emily Beecham, Aneurin Barnard, Anton Lesser, and Andreas Pietschmann. This show boasts a huge international cast.
1899 is dark, moody, and mysterious; it may be appreciated more by fans of sci-fi than typical period drama fans. Like a period drama, it does have great costumes and complex characters, but there's more than meets the eye.
1899 is streaming on Netflix HERE.
Unfortunately, Netflix cancelled the series on a cliffhanger after just one season (three were originally planned). Since the news, thousands of fans began advocating for its renewal. With an IMDb score of 7.4/10, it's also one of the highest rated shows on this list behind The Serpent Queen (7.7) and The English (7.9).
20th Century British Period Dramas from 2022
When many think of a "period drama," they might think about the Regency era, the Victorian period, or other historical eras. But there were many excellent dramas from the 20th century released in 2022.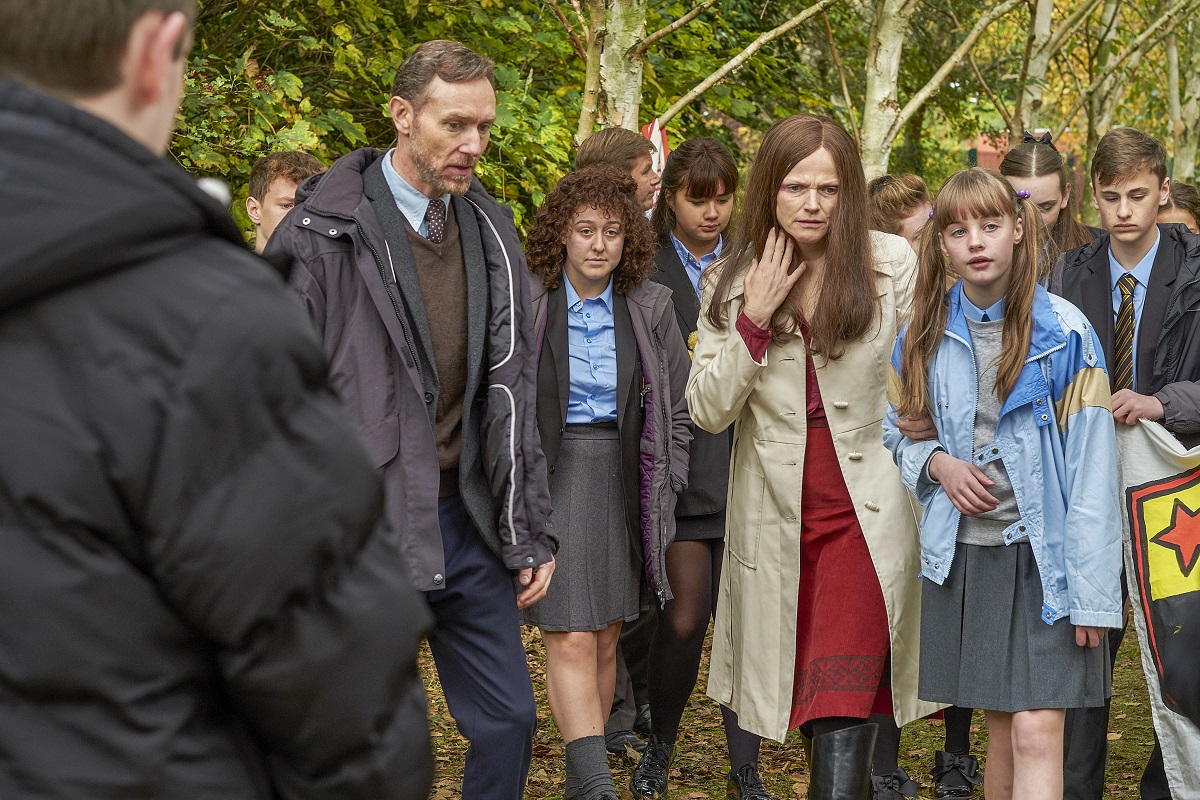 Anne (1980s)
Anne starring Maxine Peake is a four-part miniseries taking place in the late 1980s. It follows Anne Williams as she fights for the truth behind her 15-year-old son's death during a 1989 soccer match known as the Hillsborough disaster.
Also starring Matthew McNulty, Clare Calbraith, and Bobby Schofield.
Anne is streaming HERE on Acorn.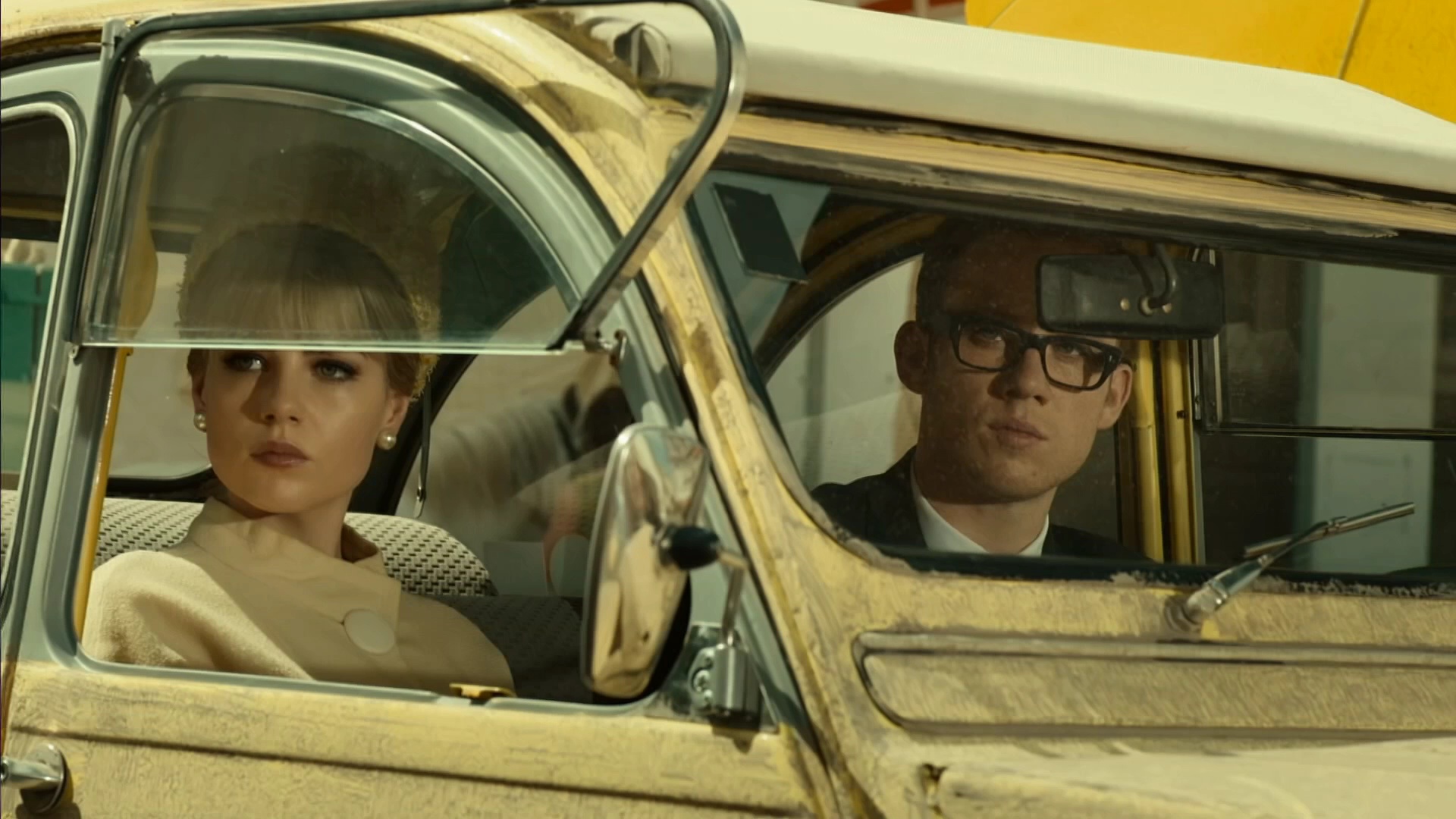 The Ipcress File (1960s)
Set during the Cold War, this six-part miniseries follows Harry Palmer, a smuggler-turned-spy who must go undercover to find a missing British nuclear scientist. This is a remake of the 1965 film starring Michael Caine.
Starring Joe Cole, Lucy Boynton, and Tom Hollander.
The Ipcress File (2022) is streaming HERE on AMC+.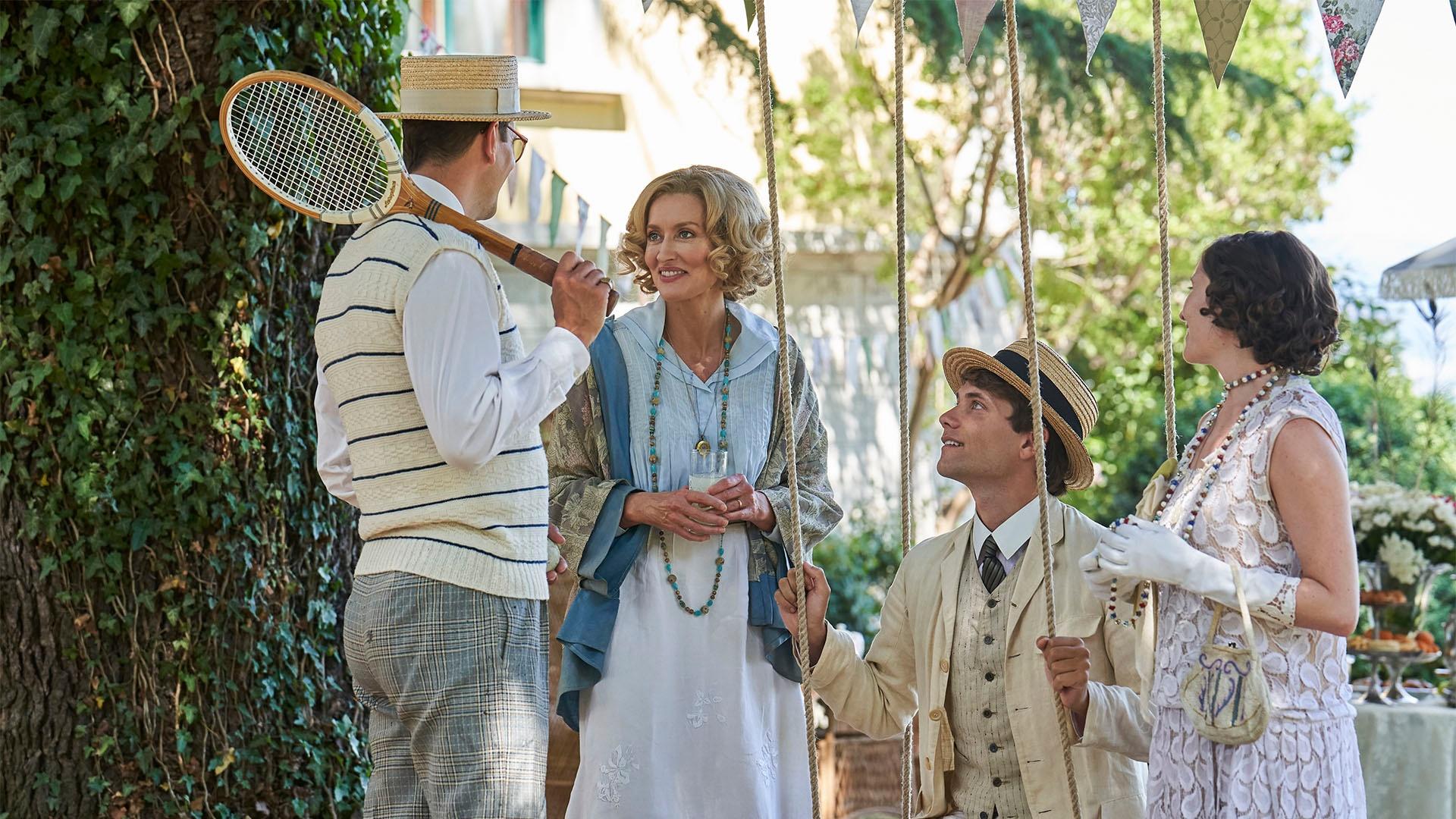 Hotel Portofino (1920s)
Welcome to Hotel Portofino on the Italian Riviera. Its proprietors are the Ainsworth family and they cater to British and upper-class travellers. Between the complicated owners and guests, it doesn't take long for drama to start fizzling and for a mystery to develop. It certainly doesn't help that Mussolini's fascism is on the rise.
Starring Natascha McElhone, Anna Chancellor, and Mark Umbers.
The first season of Hotel Portofino is streaming HERE. A second season is expected in early 2023.
Life After Life (1910-1940s)
Based on the book by Kate Atkinson, this complex period drama involves the supernatural. Life After Life is a four-episode series following Ursula Todd who dies the day she's born. But she also lives. She dies over and over again throughout her life. Slowly, her lives get longer.
For The Guardian, Rachel Aroesti says, "the anguish is thoroughly addictive. It's what makes Life After Life incredibly compelling, binge-worthy even, despite being practically plotless from one episode to the next."
Starring Thomasin McKenzie, Isla Johnston, and Eliza Riley (all as Ursula) with Sian Clifford, Jessica Hynes, and Ron Cook. Lesley Manville narrates.
No information is available yet when this will come to the US or where it will stream. In the meantime, the book is available HERE on Amazon if you want to read it first.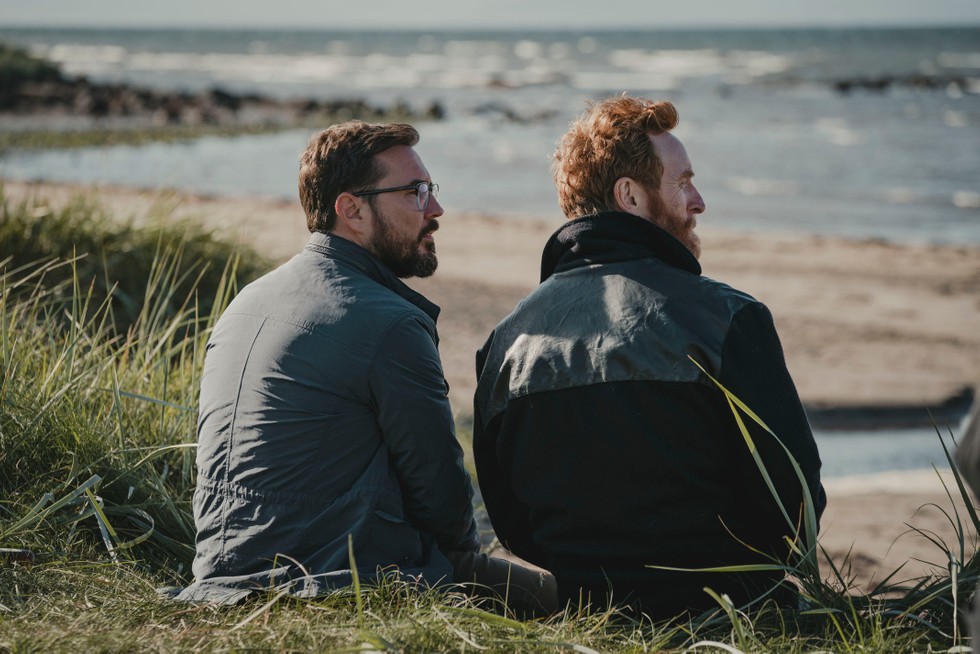 Mayflies (1980s)
Mayflies is based on the novel of the same name by Scottish author Andrew O'Hagan. It's a two-part tearjerking series that takes place between 1986 and thirty years later. It follows friends Jimmy and Tully as their friendship develops in 1986 and when they meet again later, Tully reaches out with life-changing news: he has just four months to live.
Mayflies stars Tony Curran and Martin Compston. Because this didn't air until December 2022, we don't have a US release date yet. If you'd like to read the book first, it's available on Amazon HERE.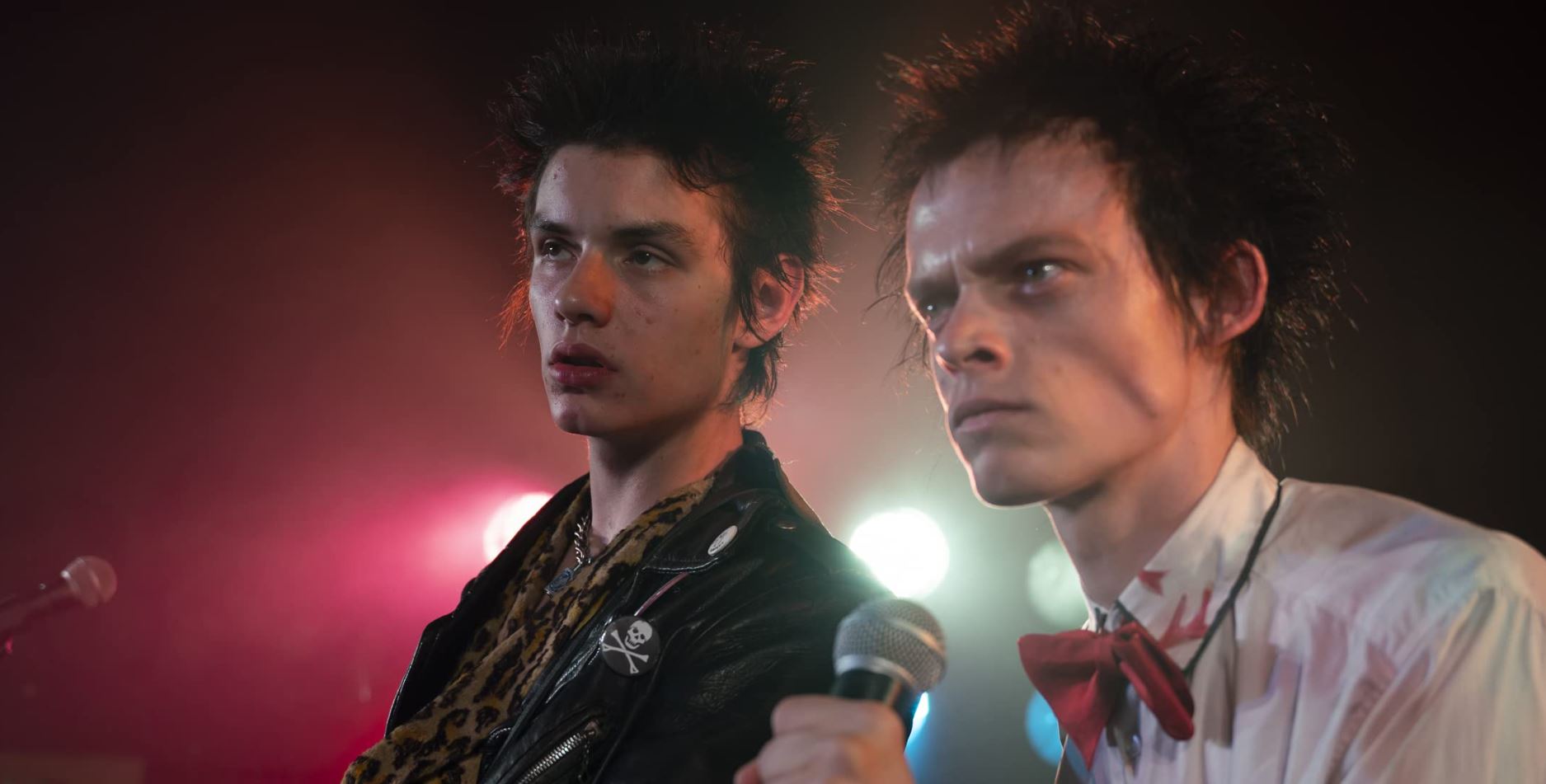 Pistol (1970s)
Pistol follows the early years of the punk rock band Sex Pistols in the late 1970s. Directed by Danny Boyle, this series stars Louis Partridge, Thomas Brodie-Sangster, Talulah Riley, Sydney Chandler, and Maisie Williams. Toby Wallace plays Steve Jones who wrote the memoir that inspired the show.Post
Pistol is streaming on Hulu HERE.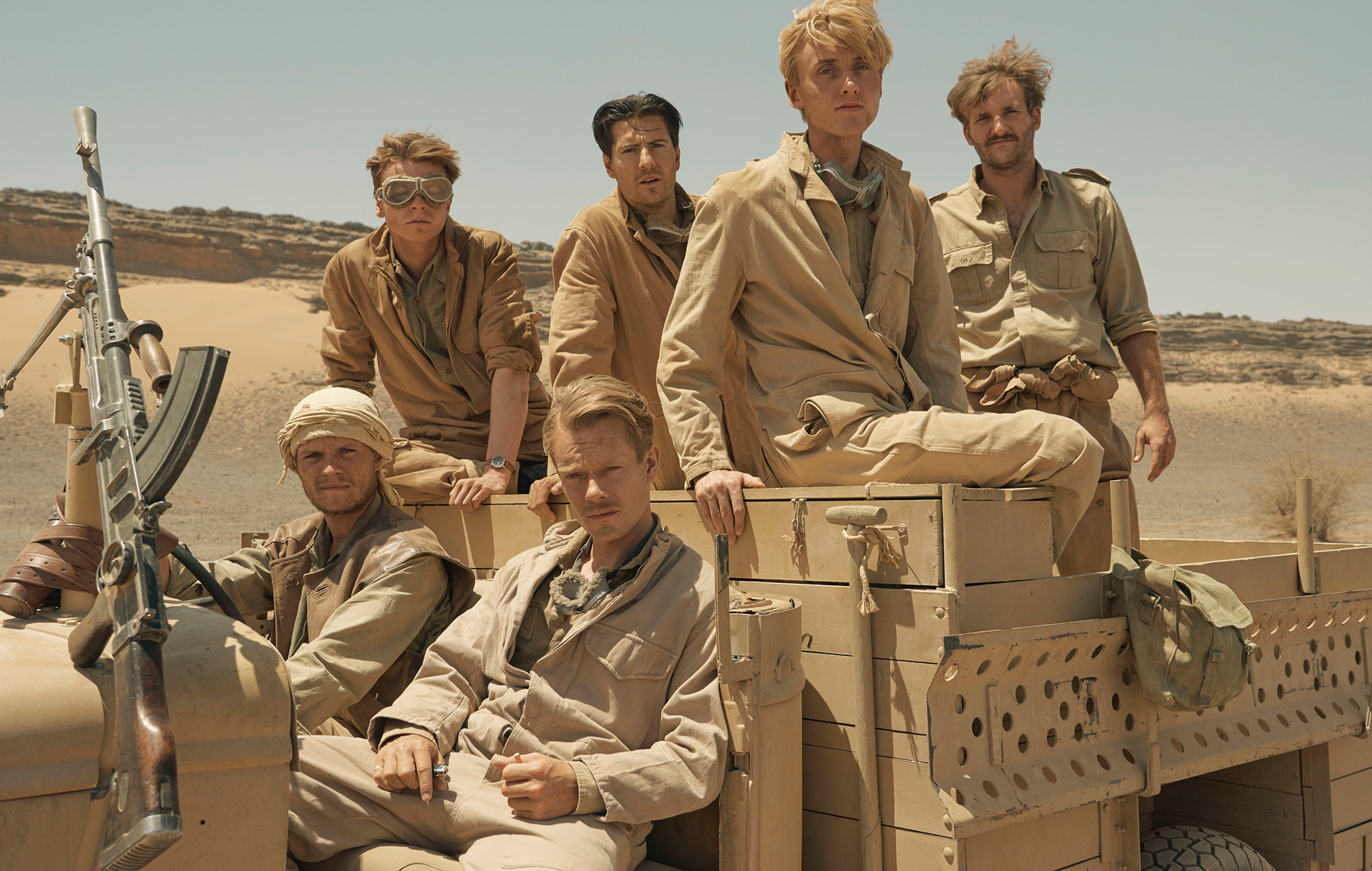 SAS: Rogue Heroes (1940s)
Based on the book by Ben Macintyre on the history of the SAS, this series follows the origins of the Special Air Service, an elite and exclusive military special forces group which goes on dangerous missions deep behind enemy lines. After all, what could be more effective than attacking from behind the enemy's front line?
Created by Steven Knight (Peaky Blinders), this series will appeal to fans of action-packed war movies and period dramas with the tone and scale of Peaky Blinders.
Starring Connor Swindells, Alfie Allen, Jack O'Connell, and Jacob Ifan. Dominic West is in four of the six episodes.
SAS: Rogue Heroes was renewed for a second season and will begin filming in 2023.
Season one is streaming HERE on Epix.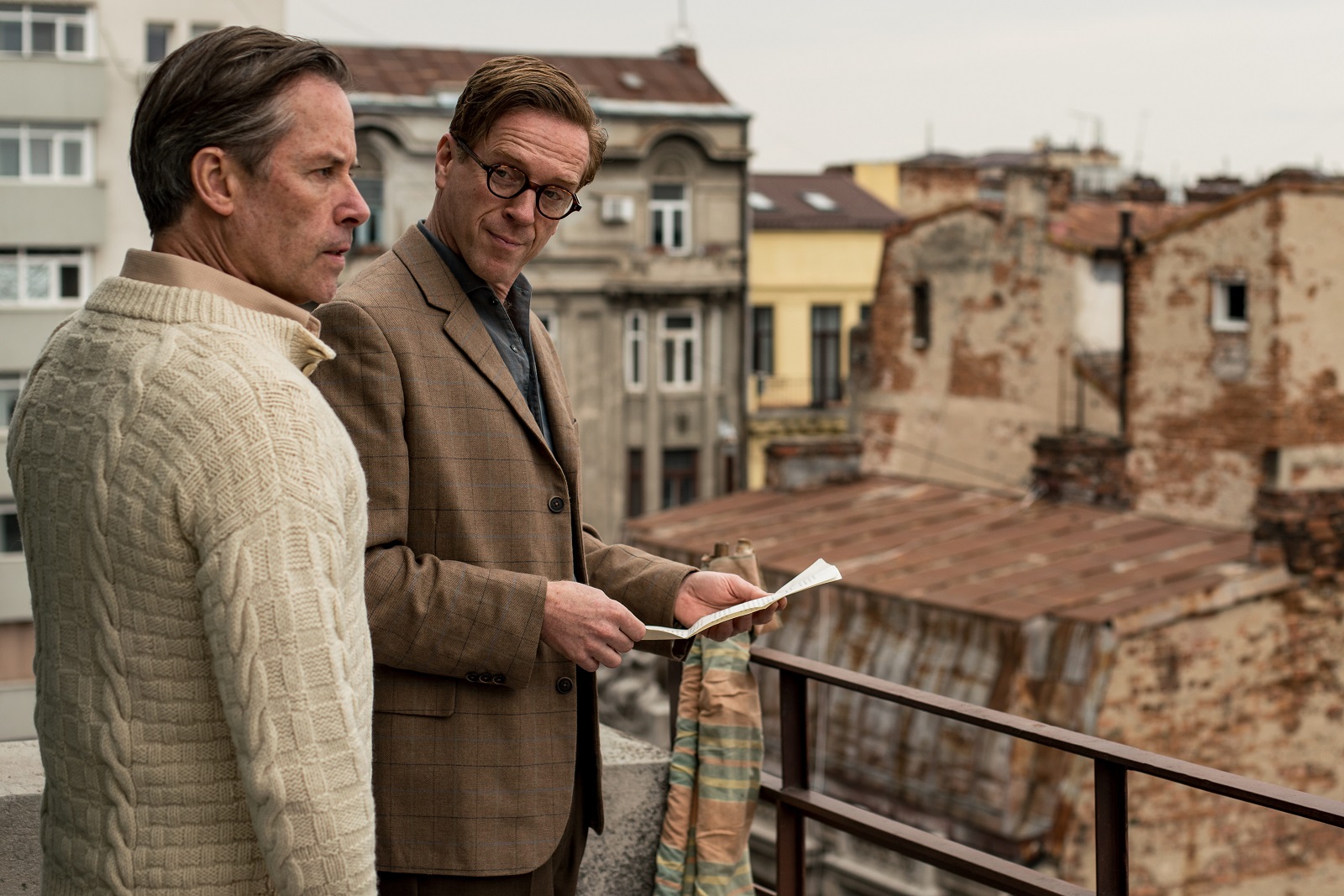 A Spy Among Friends (1960s)
A Spy Among Friends stars Damian Lewis, Guy Pearce, and Anna Maxwell Martin. Like SAS: Rogue Heroes, this is also based on a book by Ben Macintyre. This intricate cold war spy drama follows the defection of a KGB double agent – made more complex by his close friendship with his MI6 colleague.
After first releasing in the UK in December 2022, A Spy Among Friends will premiere on March 12th on MGM+ in the US.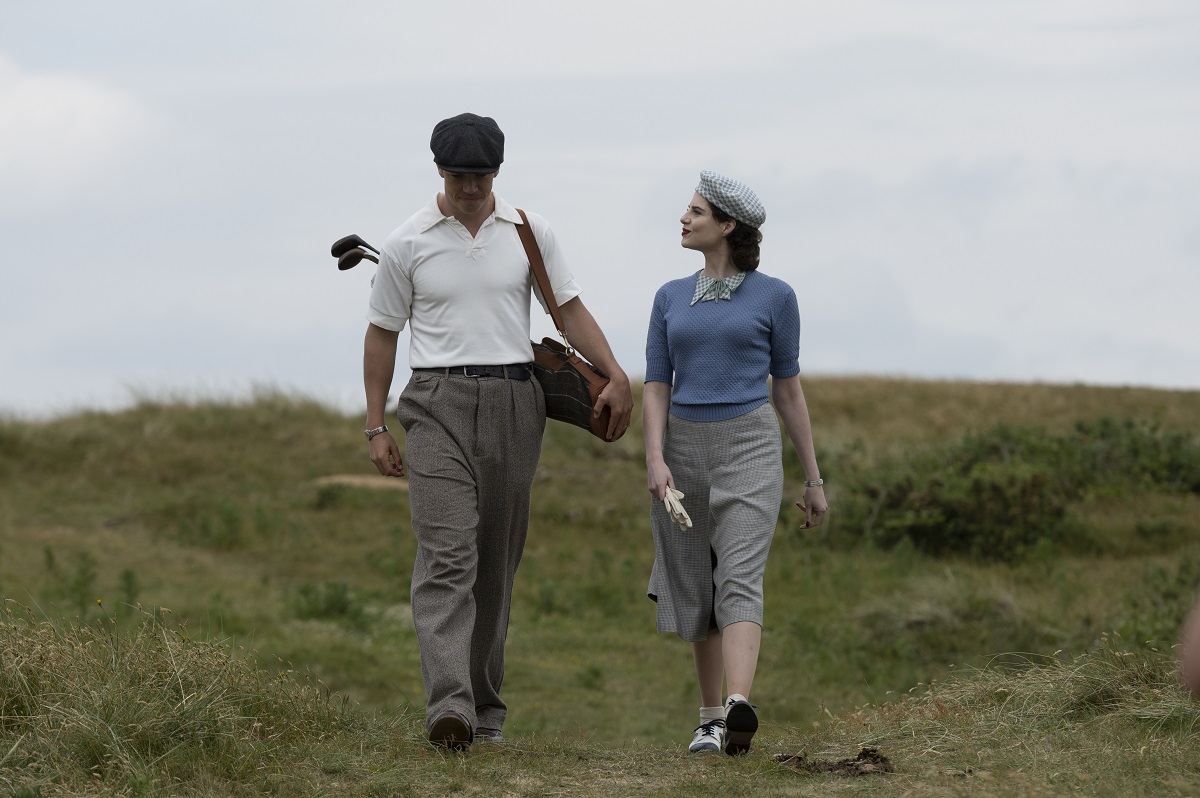 Why Didn't They Ask Evans? (1930s)
Directed by Hugh Laurie, this gorgeous adaptation of Agatha Christie's funniest mystery is charming, well written, and incredibly witty.
Without Miss Marple or Poirot to take the case, an average bloke and his nosy pal must solve the mystery of a man dying at the bottom of a cliff after uttering a few final words: "Why didn't they ask Evans?"
Starring Will Poulter and Lucy Boynton as unlikely investigators who get into a whole heap of trouble. Laurie does take on a small role in addition to directing.
Why Didn't They Ask Evans? is streaming on BritBox HERE.
Notable British Period Drama Movies from 2022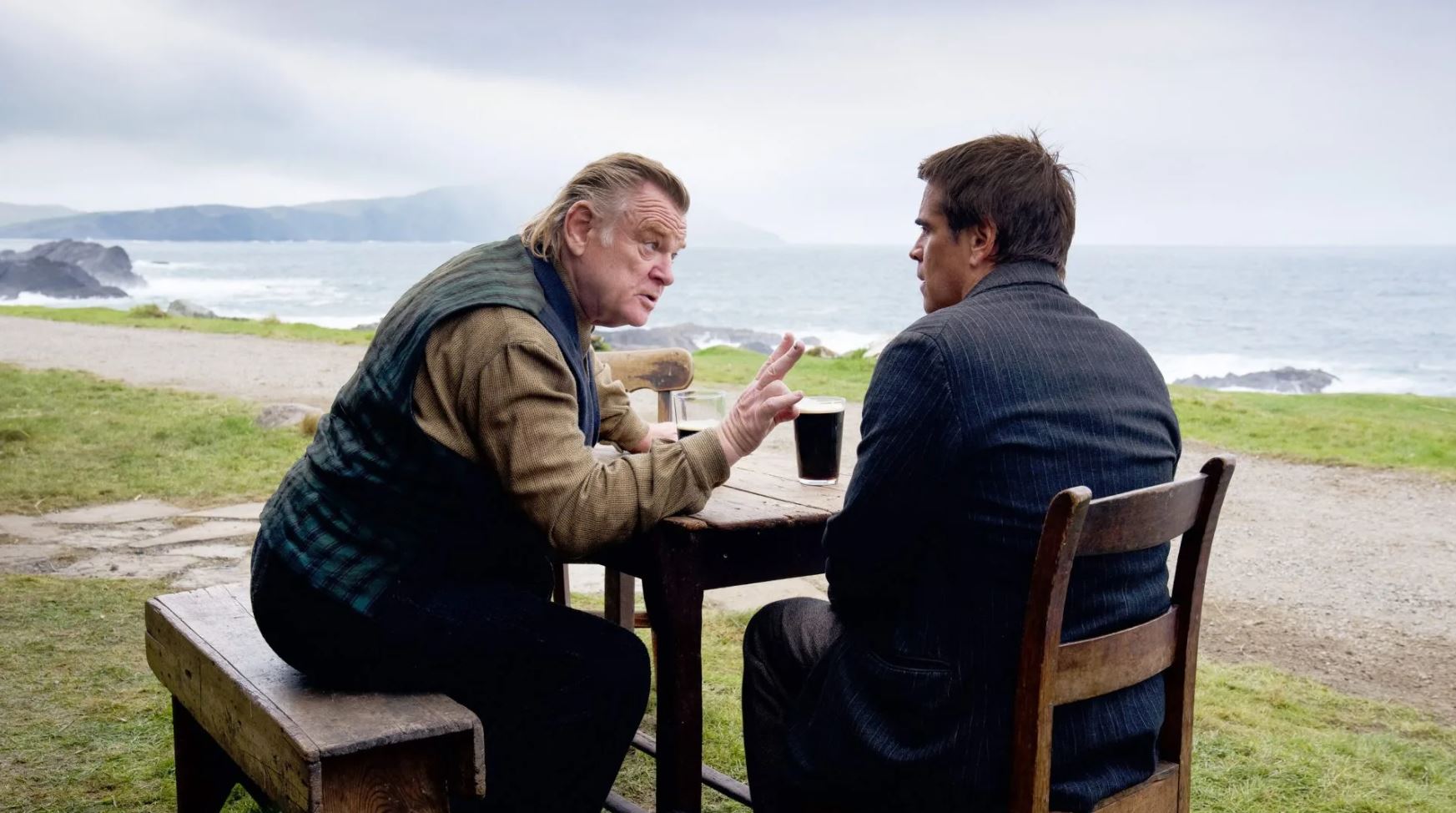 The Banshees of Inisherin (1920s)
This dark dramedy takes place in 1923 on the fictional Irish isle of Inisherin during the end of the Irish Civil War. One day, Pádraic notices his lifelong pal Colm is ignoring him and doesn't want to be his friend anymore. The gorgeous atmosphere of the Irish coast is a bold contrast with their bitter feud.
The Banshees of Inisherin stars Colin Farrell and Brendan Gleeson. Written and directed by Martin McDonagh.
The Banshees of Inisherin is streaming on HBO Max HERE.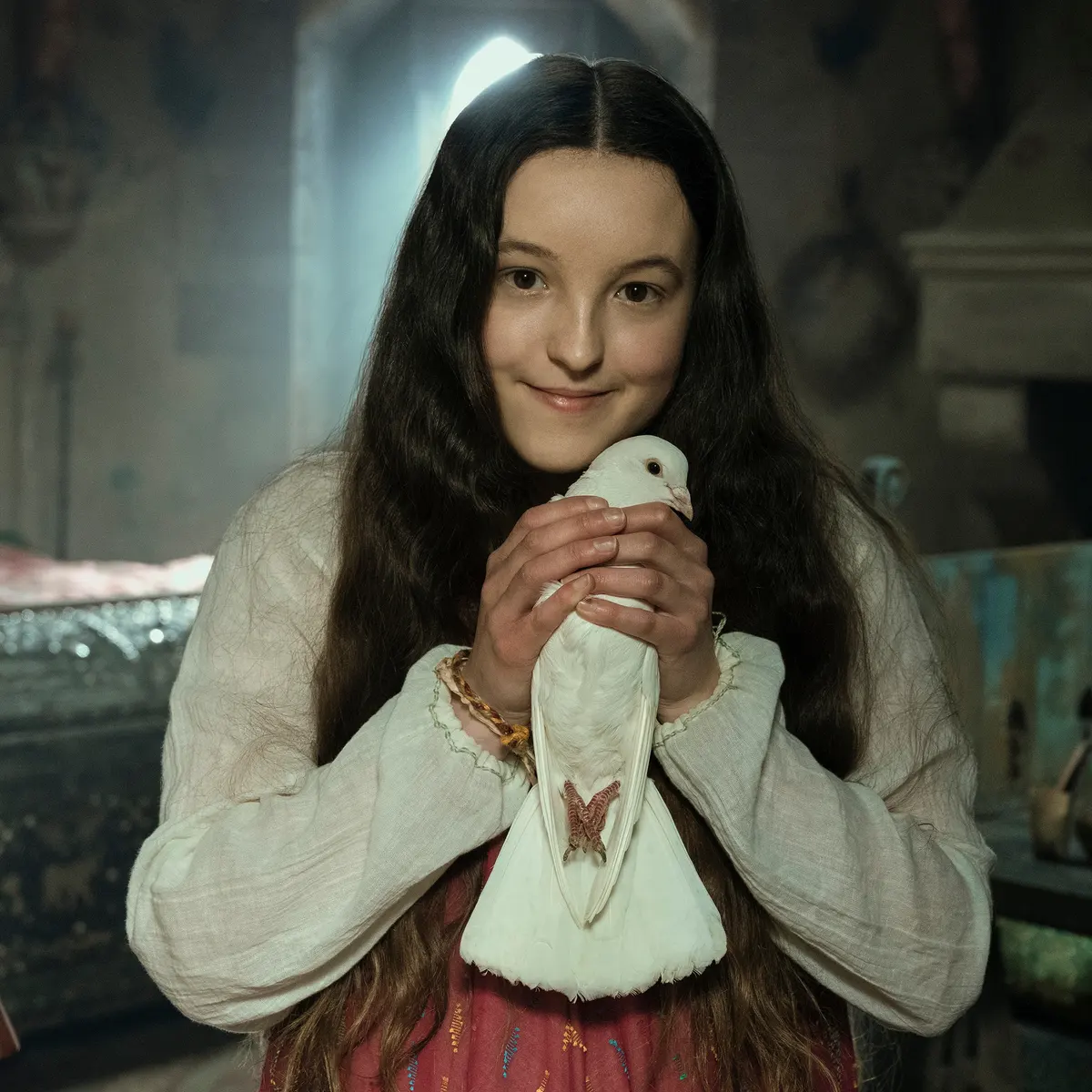 Catherine Called Birdy (1290s)
Starring Bella Ramsey, this fun movie follows a 14 year old Medieval girl as she finds ways to avoid the potential suitors her father picks out for her.
You'll also spot Billy Piper, Andrew Scott, Lesley Sharp, Sophie Okonedo, Joe Alwyn, David Bradley, and many more familiar faces.
Catherine Called Birdy is streaming on Amazon Prime HERE.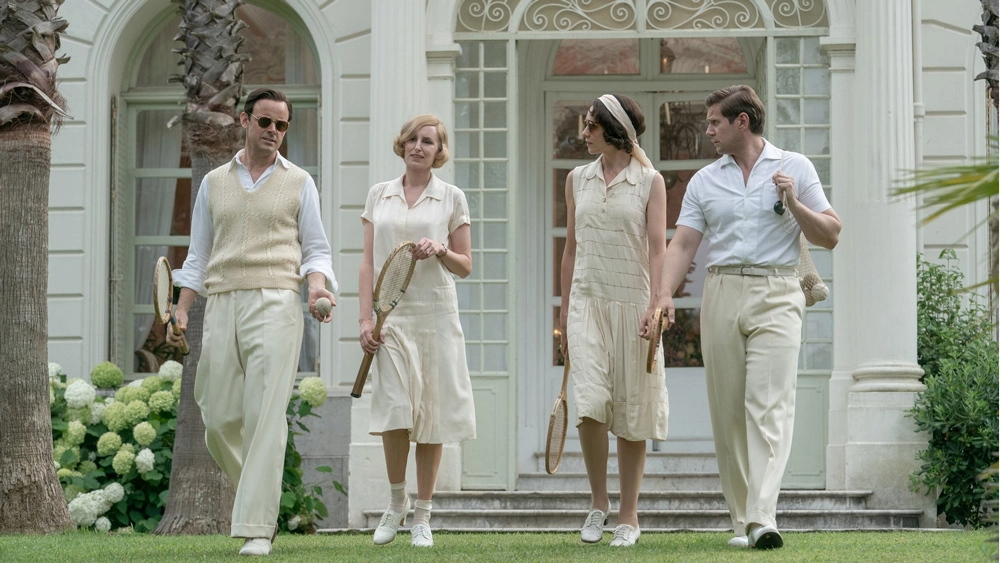 Downton Abbey: A New Era (1920s)
This is the sequel film to Downton Abbey (2019), both are feature film continuations of the original series.
A few members of the Crawley family head to the South of France to uncover the mystery of an unexpected inheritance. Meanwhile, the rest of the Crawley family and the Abbey's staff must deal with a film crew that has turned their home into a movie set.
All the expected cast return apart from Matthew Goode. Fans of Downton Abbey will enjoy this sequel.
Downton Abbey: A New Era is streaming on Amazon Prime HERE.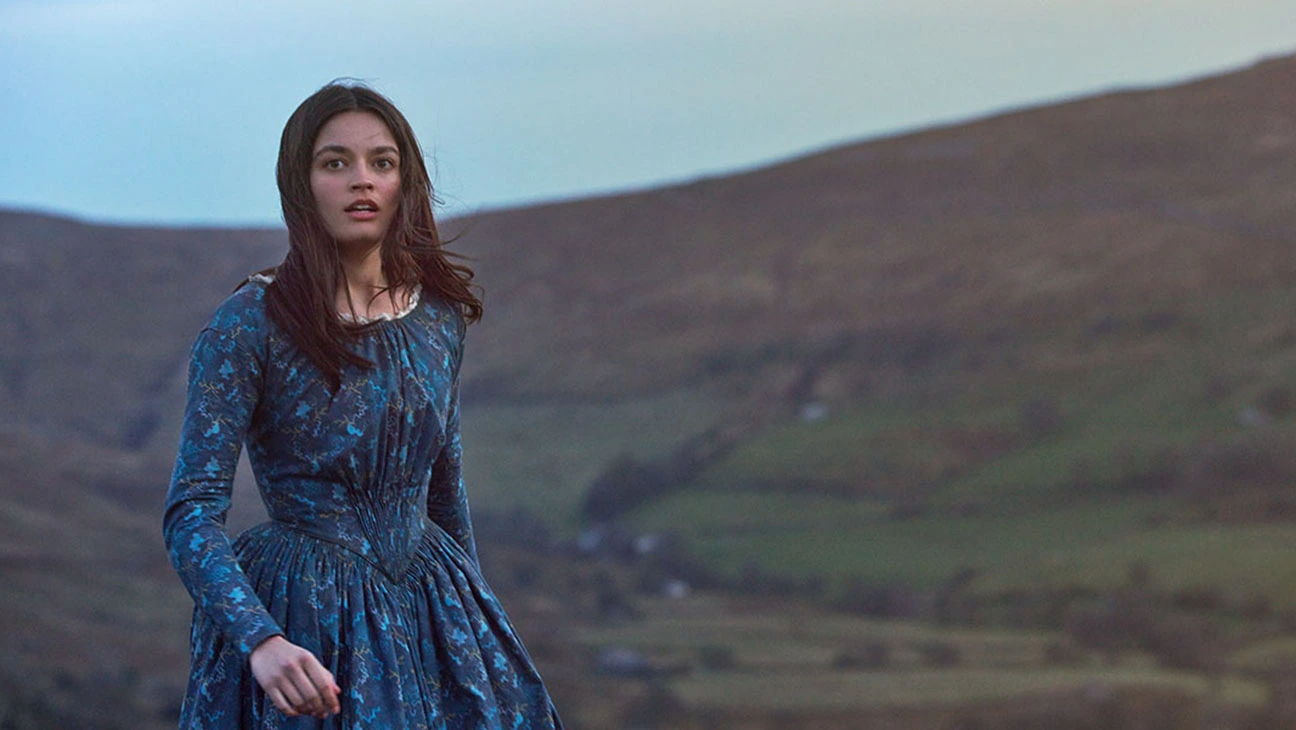 Emily (1840s)
Emily is Frances O'Connor's directorial debut. This biopic tells the story of renowned author Emily Brontë following the death of her mother and focusing on a fictional romantic relationship. It has been well received by critics and fans alike.
Starring Emma Mackey as Emily with Gemma Jones and Adrian Dunbar.
The US release of Emily will come in 2023 with no news on a date or streaming service yet.
Mrs Harris Goes to Paris (1950s)
This fun story starts in 1957 when a widowed cleaning lady decides she must own a couture Dior dress that she has fallen madly in love with. This film is refreshingly clean, lighthearted, and charming. (If you need something light to watch after The Banshees of Inisherin, this is a good choice).
Starring Lesley Manville with appearances by Anna Chancellor and Jason Isaacs.
This feel-good film is available to rent or own on Amazon HERE.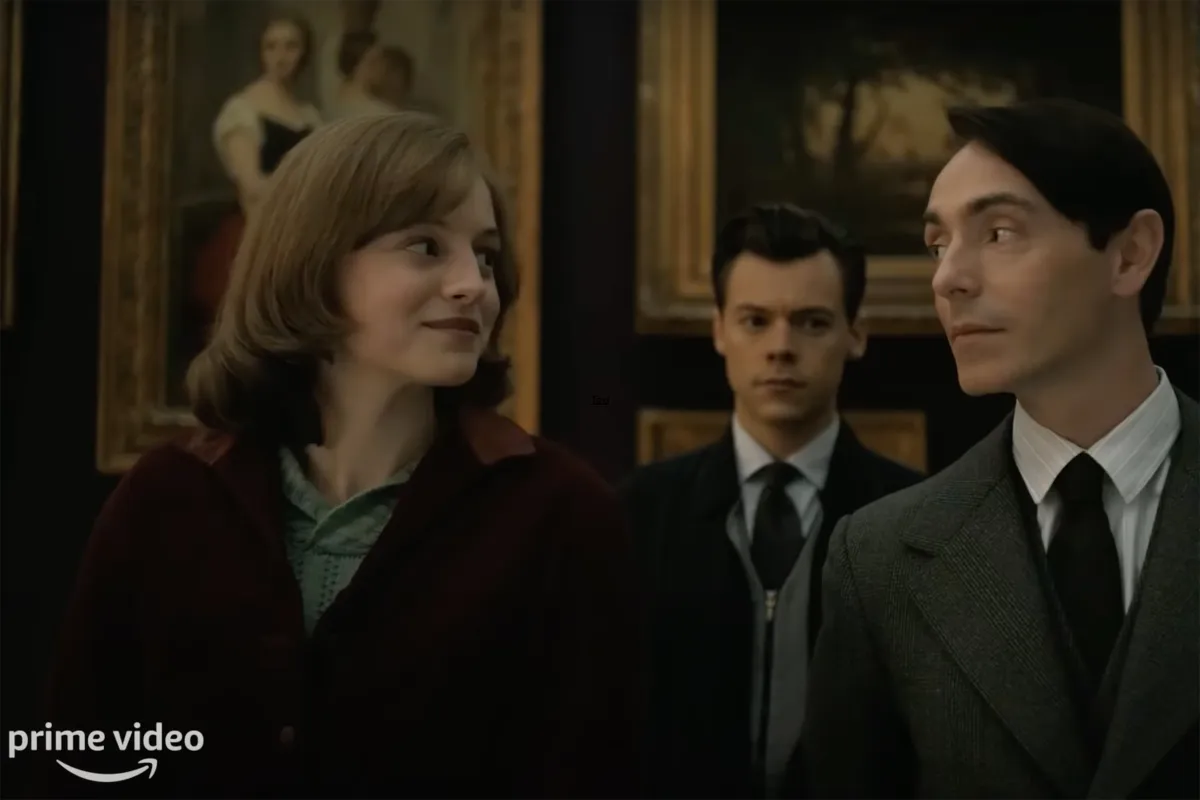 My Policeman (1950s)
This story is also set in 1957 when social conventions were different and more types of romances were forbidden. My Policeman follows the relationships of three characters across their lives.
Starring Harry Styles, Linus Roache, Emma Corrin, Gina McKee, David Dawson, and Rupert Everett.
My Policeman is streaming on Amazon Prime HERE.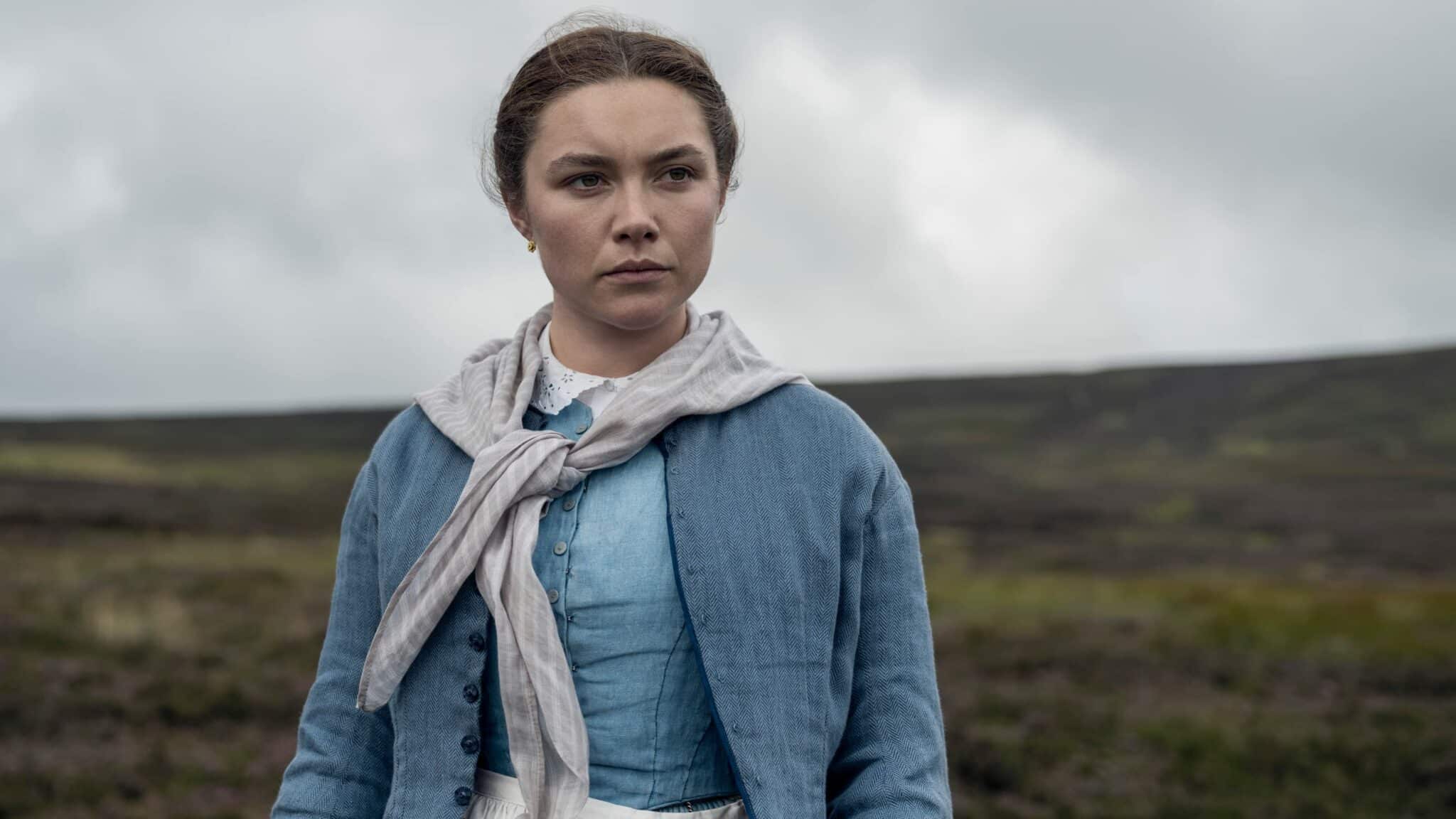 The Wonder (1860s)
This artsy, psychological film begins when a skeptic English nurse must travel to Ireland and observe a girl who is apparently surviving for months without. Claimed to be a miracle of God, eleven-year old Anna O'Donnell has become something of a tourist attraction who claims she is surviving on manna from Heaven.
Starring Florence Pugh, Tom Burke, and Ruth Bradley, with Toby Jones and Ciarán Hinds.
The Wonder is streaming on Netflix HERE.
Honorable Mentions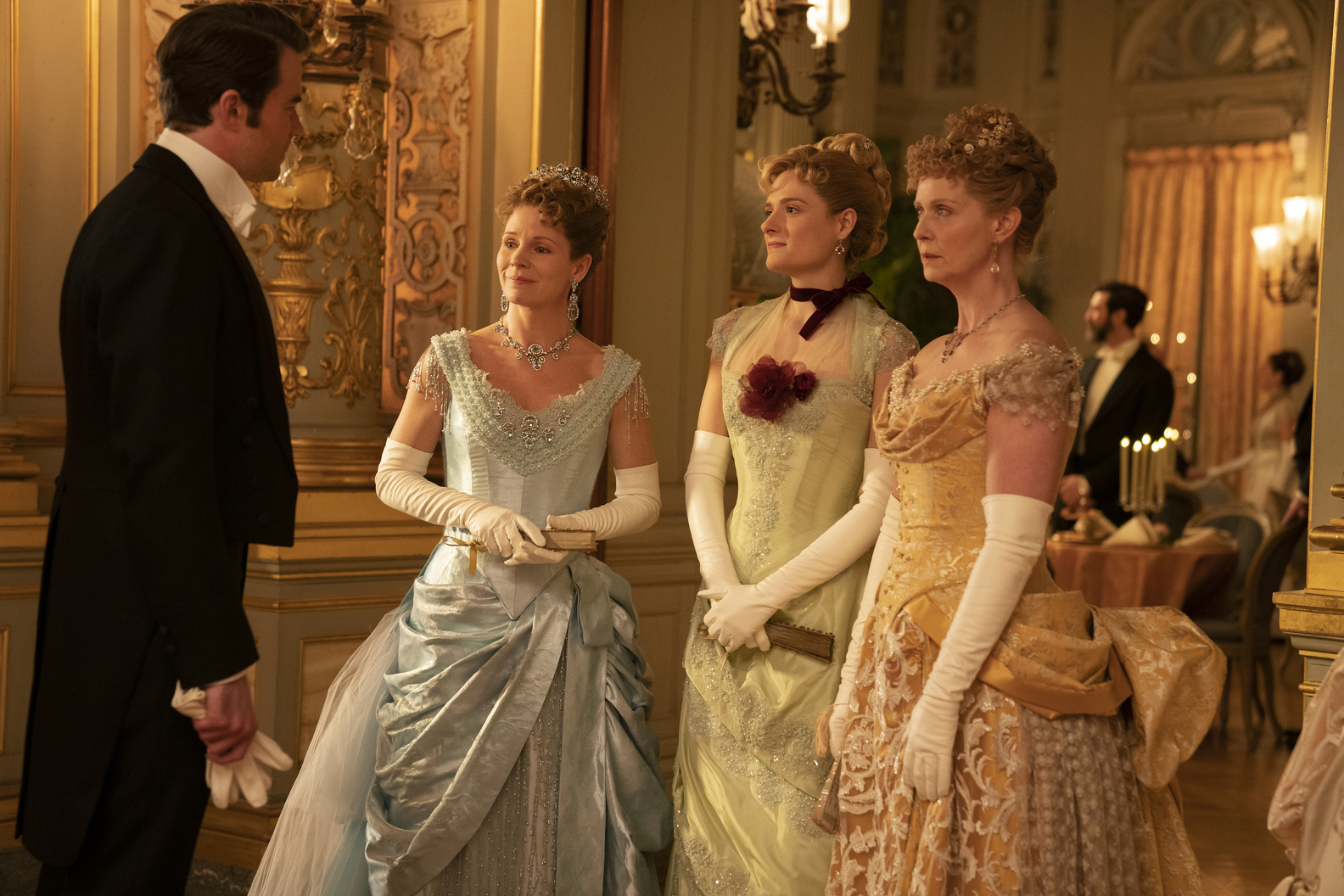 The Gilded Age (1880s)
Despite The Gilded Age taking place in 1880s New York City and starring mostly Americans, it was difficult to leave off this list because it was created by Julian Fellowes, the creator of Downton Abbey. This show features the familiar drama, costumes, and romance which we all love about period dramas. While the first season felt a little slow, it set up a lot of exciting threads to follow for season two.
British TV fans may recognise supporting actor Blake Ritson who plays an American character. Starring Carrie Coon, Christine Baranski, Louisa Jacobson, Cynthia Nixon, and Morgan Spector.
Fans of Downton Abbey will want to give this a go.
Season two of The Gilded Age will air on HBO in 2023 and season one is already streaming HERE on HBO Max.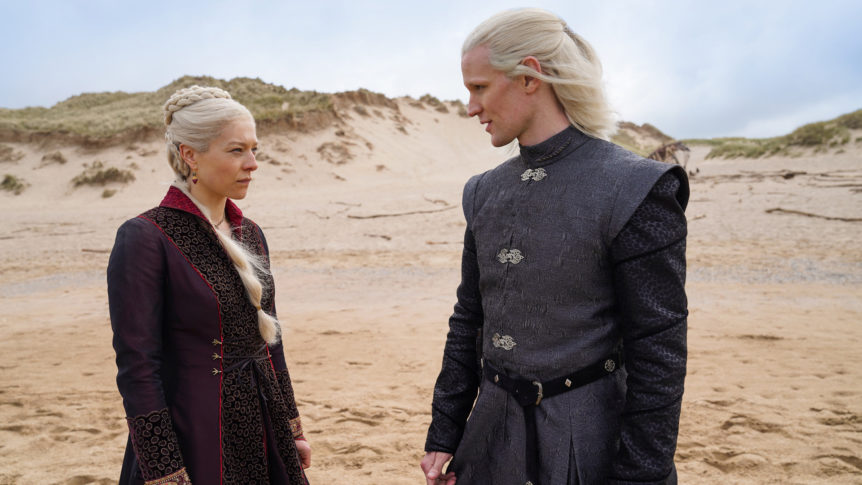 House of the Dragon (Medieval Fantasy)
House of the Dragon takes place roughly 200 years before the events in Game of Thrones. The first season focuses primarily on social conventions like patriarchy, political turmoil, and complex characters. Drama galore!
While there are certainly a few dragons, House of the Dragon is distinctly more similar to shows like The White Queen, The Borgias, and The Serpent Queen. It has several time jumps and character changes through the first season to set up for an explosive second season which will feel more familiar to average Thrones fans.
Still, if you like violent political thrillers, this can be watched independently since they re-introduce you to the fantasy world of Westeros.
House of the Dragon is streaming on HBO Max HERE and was renewed for a second season due out in 2024.