Mr. Malcolm's List: An Upcoming Period Romantic Comedy Starring Sam Heughan
In some cases, we earn commissions from affiliate links in our posts.
Last Updated on November 24, 2020 by Stefanie Hutson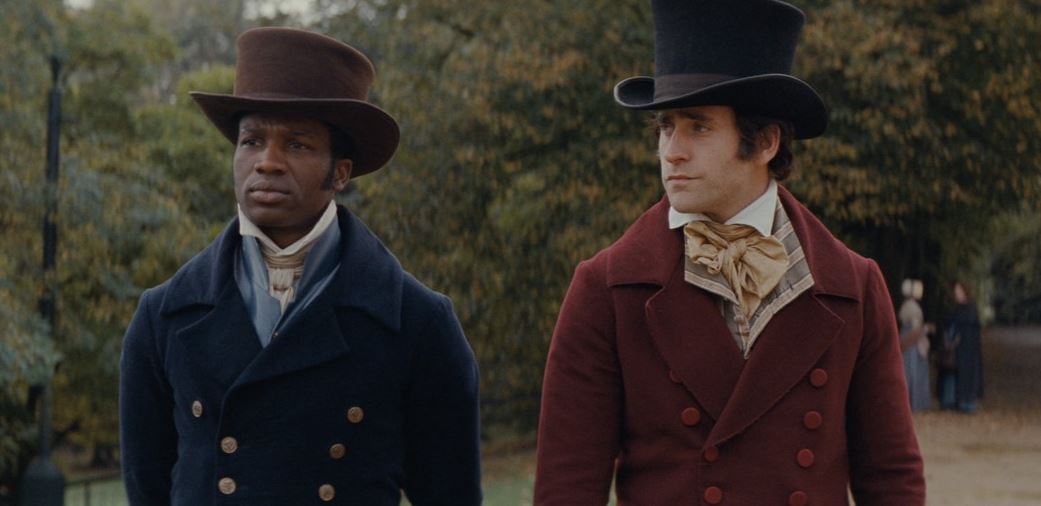 Sam Heughan fans, prepare your countdown timers: He's signed on to appear in an upcoming Jane Austen-inspired period rom-com.
Mr. Malcolm's List is a new comedy of manners in which Mr. Jeremy Malcolm, eligible bachelor #1 in early nineteenth-century London, is on the hunt for a wife. Unlike normal, reasonable men, however, this fellow has an impressively long list of qualities his future wife must possess. You guessed it – Mr. Malcolm's List.
Quite understandably, the arrogance of creating such a lengthy, unattainable list does him no favours with the local ladies. When he rejects society lady Julia for failing to tick enough boxes, she decides to get a bit of revenge.
Julia enlists the aid of her friend Selina, determined to get back at Mr. Malcolm. Like we said before, though, Mr. Malcolm may be picky – but he's also a catch in his own right. It's not long before Selina is battling real feelings for Mr. Malcolm, driving her to prove to her friend that he's more than just a man with a list. Meanwhile, friend Henry (Heughan's character) repeatedly gets in the way of Julia's revenge efforts.
Where Did Mr. Malcolm's List Come From?
This film has kind of a peculiar origin story in that it sprang from a 2019 short film posted to YouTube. Those who are curious can watch the roughly 10-minute short in its entirety below:
You can get the book version of Mr. Malcolm's List HERE. Both the book and the film were written by Suzanne Allain.
Who's In Mr. Malcolm's List?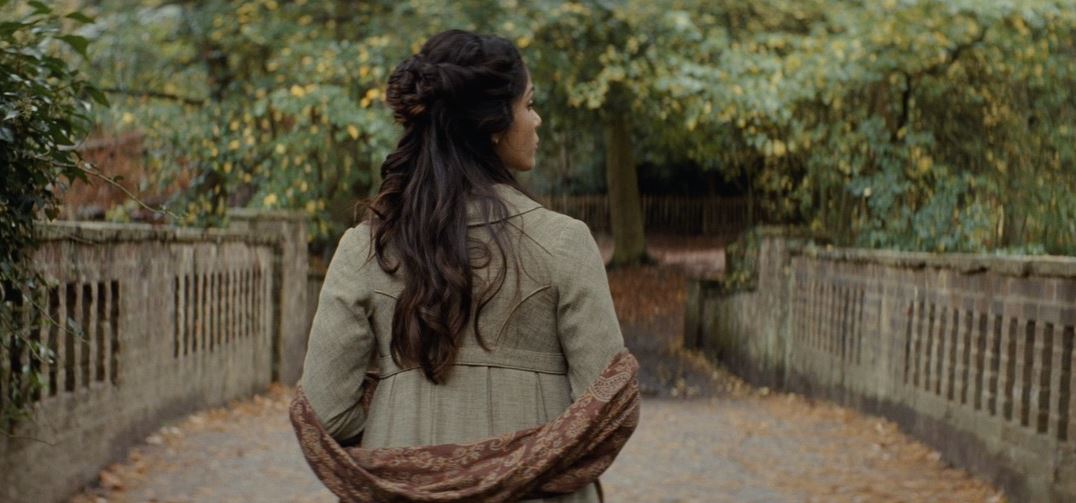 In the short, Gemma Chan starred as main character Julia, while Freida Pinto played Selina. In the full-length film, Constance Wu will take over as Julia and Freida Pinto will stay on as Selina.
Sam Heughan will play Henry, and Sope Dirisu will play Mr. Malcolm (as he did in the short film version). Oliver Jackson-Cohen is also confirmed for the cast.
Emma Holly Jones, director of the short, will also be returning for the full-length film. She commented:
I am so incredibly excited and honoured to have Constance and Sam join this cast. Their talents know no bounds and I cannot wait to show the world our take on a Regency era romantic comedy.
Untitled Entertainment's Laura Rister and Rebelle Media's Laura Lewis are producing alongside Blinder Films' Katie Holly and Emma Holly Jones. Wu has also been attached as an executive producer, along with Pinto and Refinery 29.
When Will Mr. Malcolm's List Premiere?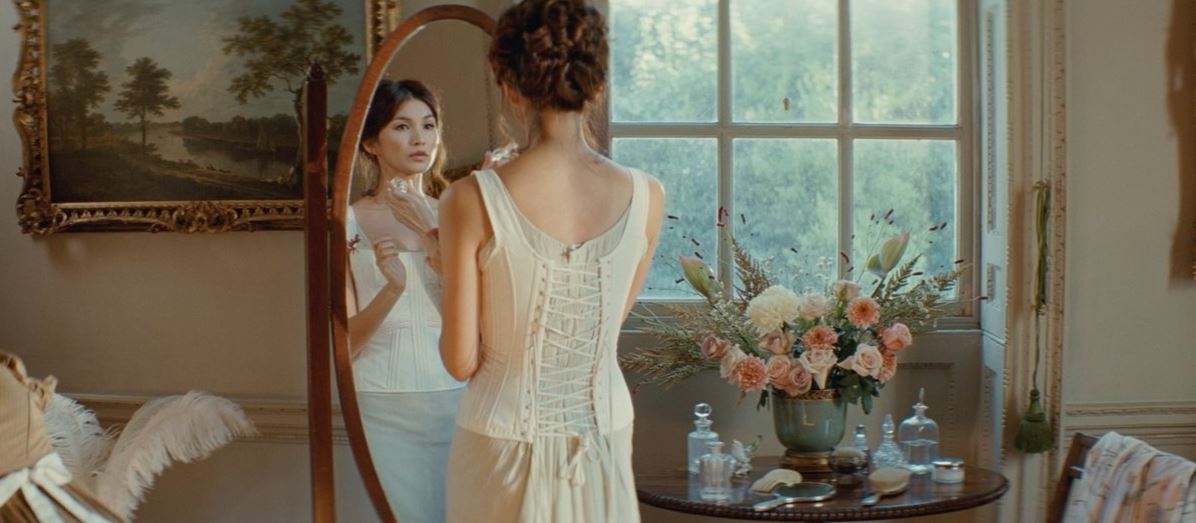 Unfortunately, due to the current pandemic, it's hard to say precisely when we'll see this one in theatres. It's said to begin shooting in Ireland next year, but of course it's hard to be know what the world will be like 12 months from now.
In the meantime, you can check out a short video about the making of Mr. Malcolm's List – especially if you're curious about the behind-the-scenes workings of period dramas. We've embedded it below.
Will You Be Watching (or Reading) When Mr. Malcolm's List Comes Out?
It may be a while on the movie, but we'll definitely be picking up a copy of the book version when it releases later this month. What about you? Are you delighted at the prospect of a fresh new period drama rom-com?
Save it to Pinterest!