60+ British TV Shows on Peacock (US)
In some cases, we earn commissions from affiliate links in our posts.
Last Updated on July 1, 2022 by Stefanie Hutson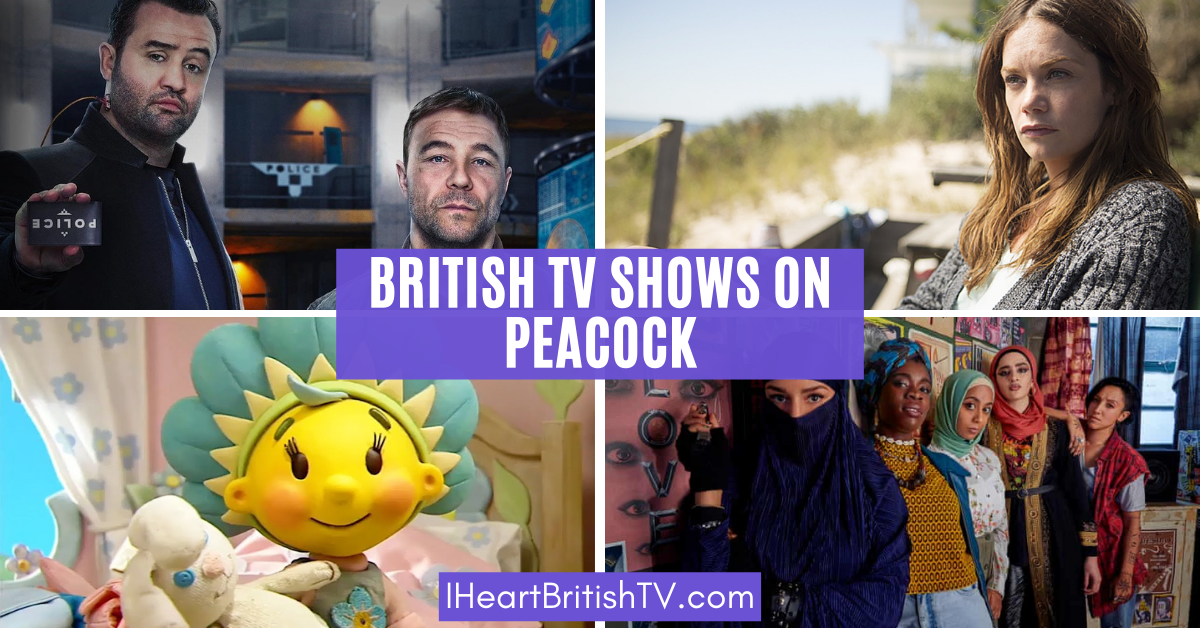 Peacock is becoming an increasingly popular streaming service in the US, and while you'll find that most of the content is American, they do have a steadily increasing number of British shows and American shows with British stars. Below, we've gathered up the shows likely to be of interest to British TV fans (including a handful of shows from the English-speaking Commonwealth). Titles added since the last update are underlined.
Please keep in mind that this list is current as of July 2022. We do our best to update these types of posts when possible, but depending on when you arrive, there could be a couple that have been removed or added to the service.
Want to view lists like this for 20+ different US-based streaming services? Check out our quarterly British TV Streaming Guide HERE.
Which British TV Shows are on Peacock?
Though we don't want anyone to feel limited by the separation, we've put the shows intended for very young children in their own category. There's absolutely nothing wrong with adults watching cartoons, of course, but we figured it might be easier on the parents and grandparents this way.
British TV Shows on Peacock: Teens & Adults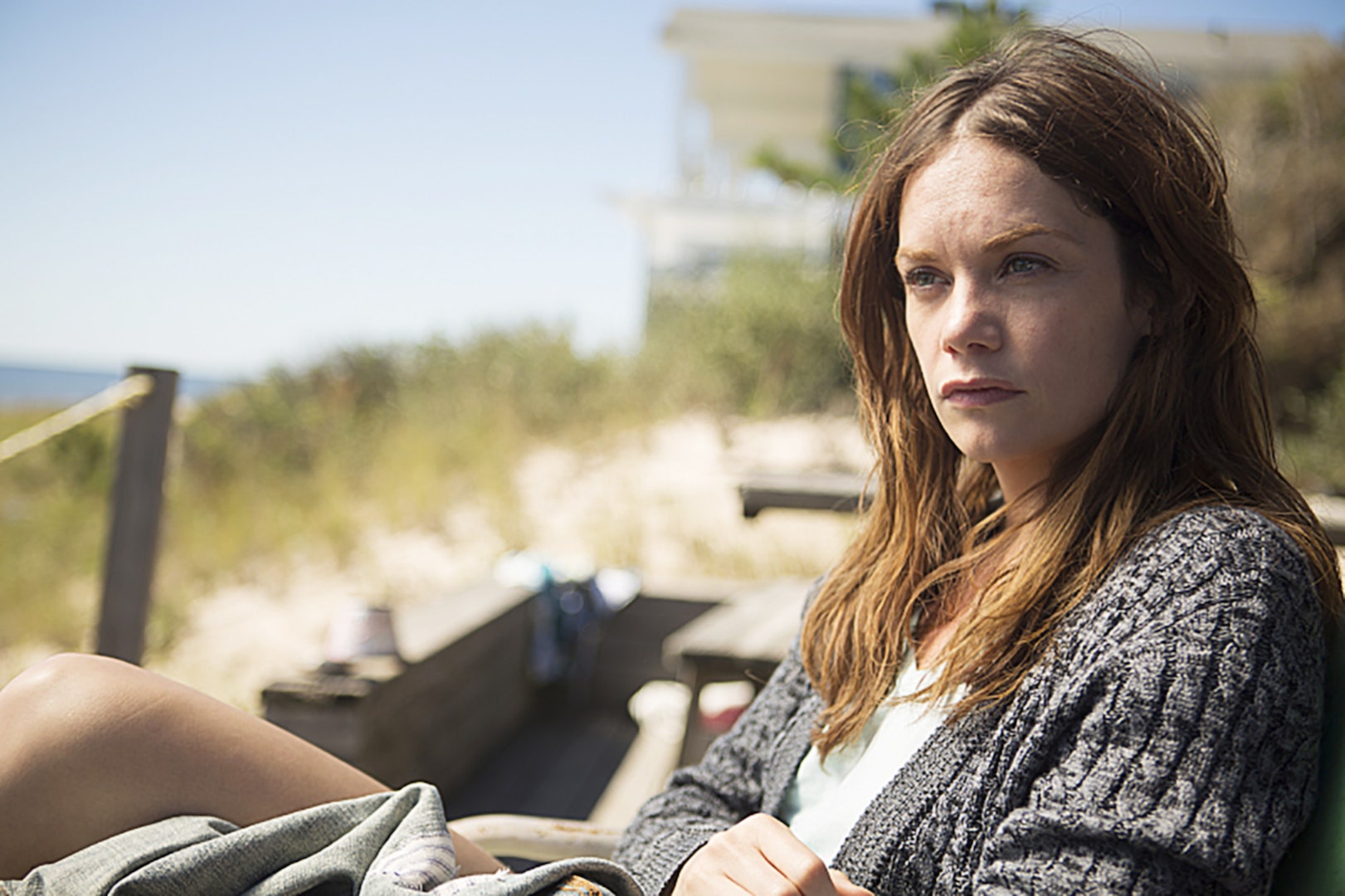 The Accused – 2017 – This two-part docuseries takes a look at what happens when you're accused of a serious crime in the UK.
The Affair – United States – 2014 to 2019 – A man (Dominic West) and woman (Ruth Wilson, Luther) have an affair that leads to a complex series of events.
The Alfred Hitchcock Hour – United States – 1962 to 1965 – Alfred Hitchcock hosts this classic mystery and thriller anthology series.
Alfred Hitchcock Presents – United States – 1955 to 1962 – The English master of suspense hosts this anthology series full of mystery and murder.
The Almighty Johnsons – New Zealand – 2011 to 2013 – This fantasy dramedy follows a young man who turns 21 and learns he and his family members are reincarnated Norse gods.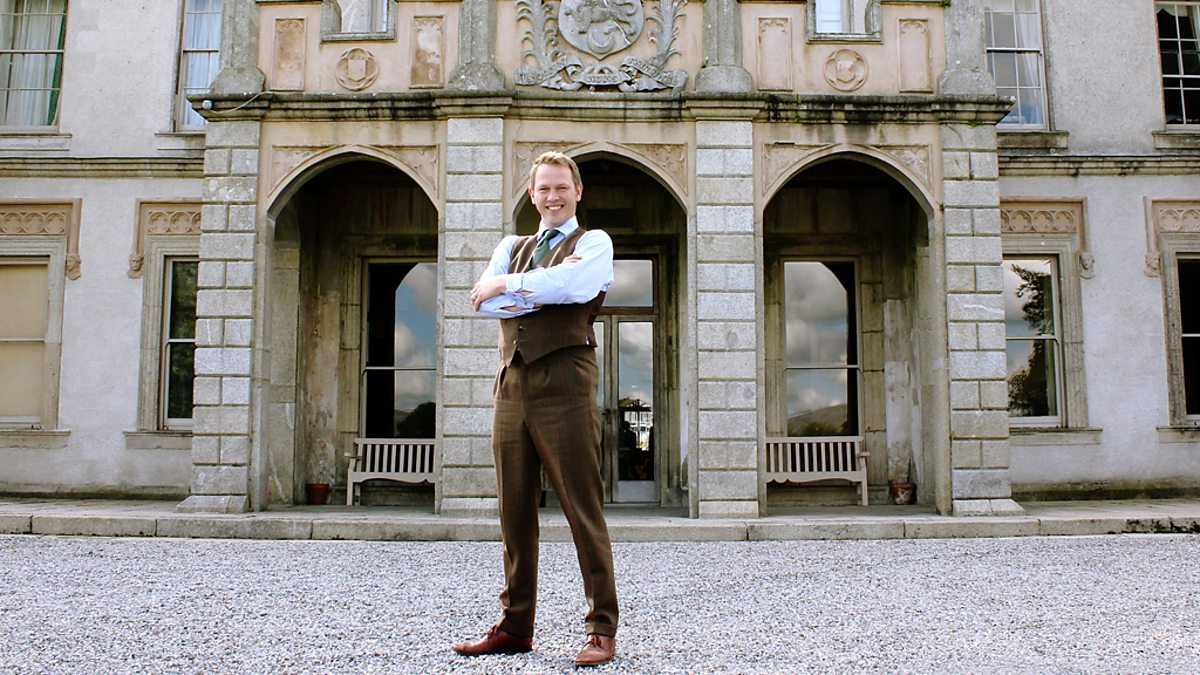 Antiques to the Rescue – 2012 – Auctioneer John Foster helps cash-poor historic homeowners liquidate valuable heirlooms to cover the costs of maintaining their money-hungry homes.
Bear Grylls: Survival School – 2016 – Adventurer Bear Grylls takes a group of kids out to test their outdoor skills and teach them more about survival.
Beaver Falls – 2011 to 2012 – Three British friends decide to have one last crazy summer working in an American summer camp.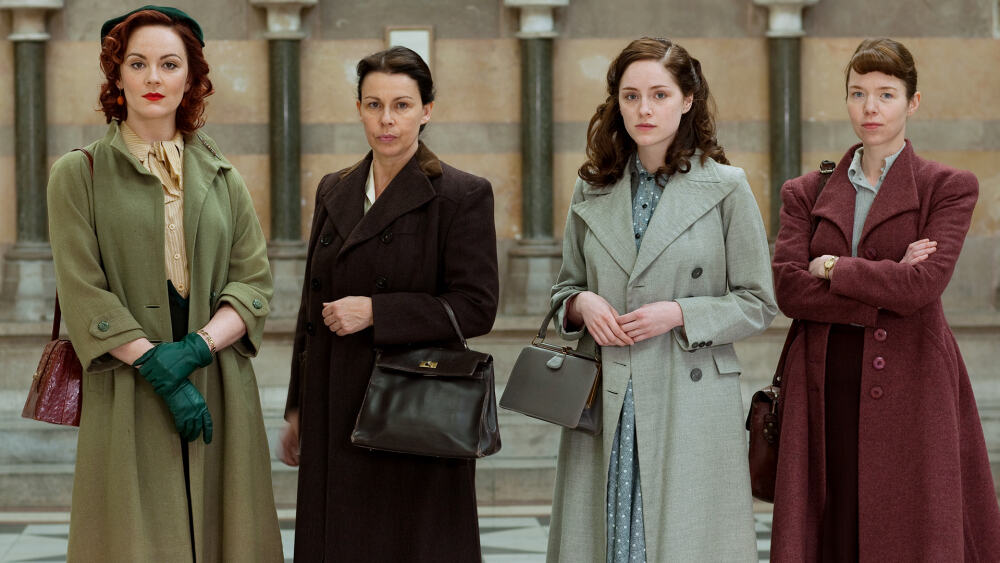 The Bletchley Circle – 2012 to 2014 – In 1952, four former Bletchley Park codebreakers from WWII come together to track a killer.
Bloodline Detectives – 2020 to present – This reality series takes a look at how police are solving cold cases with familial DNA and the help of genealogists.
Boy Meets Girl (2009) – After a freak accident, a man and woman find themselves trapped in each other's bodies. Martin Freeman (Sherlock) and Rachael Stirling (Detectorists) star in this ITV dramedy.
Brave New World – United States – 2020 – The dystopian series takes place in a futuristic World State where citizens are genetically modified and the social hierarchy is determined by intelligence. Harry Lloyd stars as Bernard Marx (Game of Thrones), and Jessica Brown-Findlay (Downton Abbey) plays Lenina Crowne.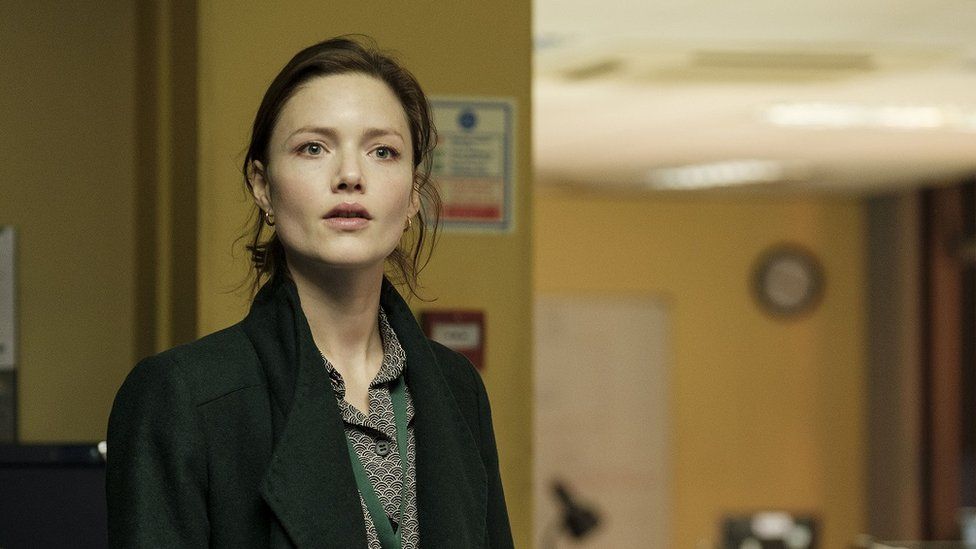 The Capture – 2019 – Holliday Grainger (C.B. Strike) stars in this series about a detective who uncovers a massive conspiracy while investigating the charges against a British soldier.
Case Histories – 2011 to 2013 – Based on the Jackson Brodie novels by Kate Atkinson, this Edinburgh-based series features a tough guy PI with a heart of gold.
Casualty 24/7 – 2018 to present – At Barnsley A&E, doctors, nurses, and support staff work around the clock to to treat the sick and injured.
Chancer – 1990 to 1991 – Clive Owen plays Stephen Crane, a schemer who takes advantage of opportunities using manipulation and misdirection. As a young business analyst/con man in London, he's called in to help save a struggling motor company.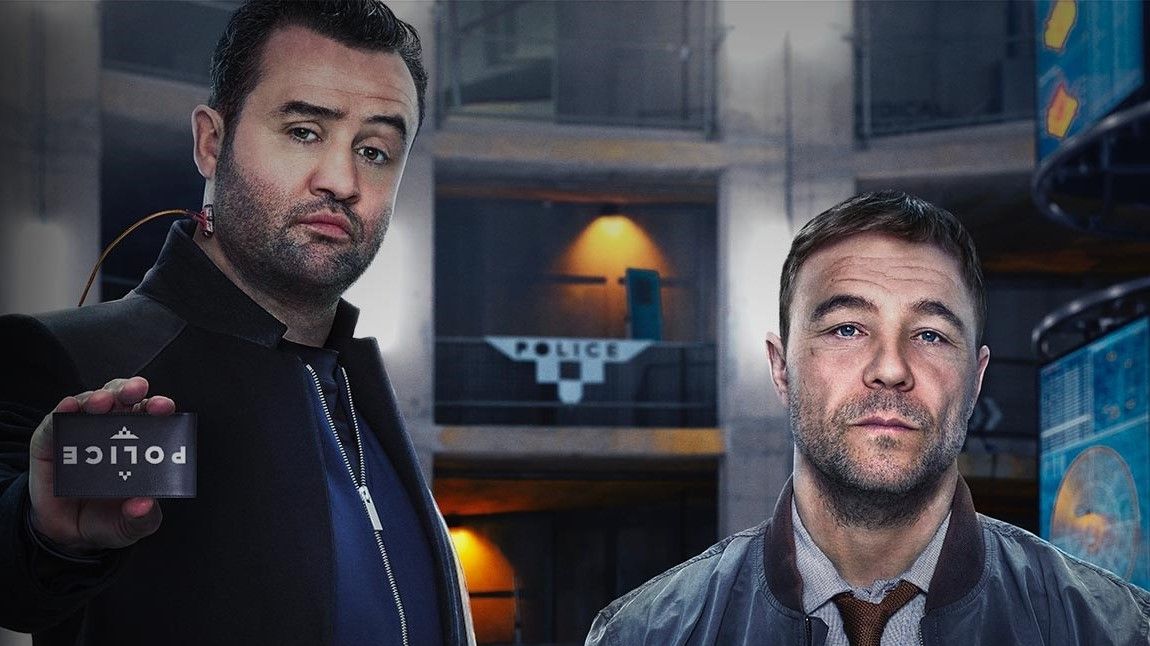 Code 404 – 2020 – When the talented detective John Major (Daniel Mays, Good Omens) is killed during a sting operation, he's brought back as part of an experimental project. Understandably, the newly-revived detective is intent on finding his killer.
The Courtship – 2022 – Inspired by shows like Bridgerton, this reality series sees men in Regency-era dress attempting to woo a young woman.
Departure – 2019 – This series follows the mystery of the disappearing passenger flight 716.
Derren Brown: The Experiments – 2011 – English mentalist Derren Brown uses a variety of tricks and suggestive techniques to convince people they have no fear.
Derren Brown: The Great Art Robbery – 2013 – English mentalist and illusionist Derren Brown bets a renowned art collector he can steal a valuable painting from under his nose.
Downton Abbey – 2010 to 2015 – This popular period drama follows the lives of the Crawley family and their servants during the early 1900s.
Escape to the Chateau – 2016 to 2019 – This British reality series follows Dick Strawbridge and Angela Adoree as they buy and renovate the 19th century Château de la Motte-Husson in Martigné-sur-Mayenne, France.
Escape to the Chateau DIY – 2018 to present – This Escape to the Chateau spinoff follows a variety of British families who are renovating French chateaux. Dick Strawbridge narrates, and he and his wife offer up advice to others following in their footsteps. Seasons 4 and 5 arrived on June 1.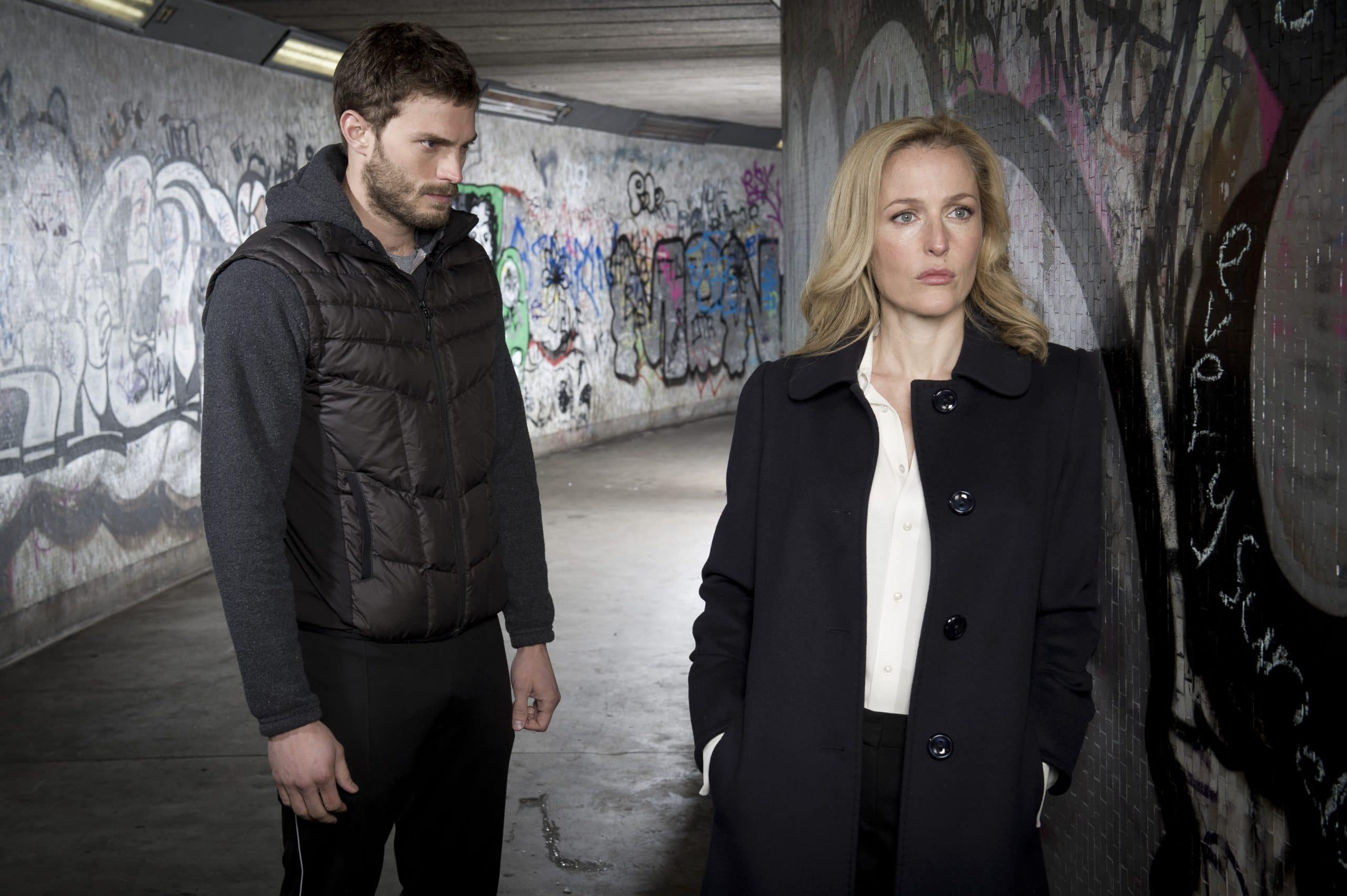 The Fall – 2013 to 2016 – Gillian Anderson (The X-Files) and Jamie Dornan (50 Shades of Grey) star in this series about a senior investigator who goes head-to-head with a serial killer who's attacking young professional women in Belfast.
The Family Farm – 2018 – In this four-part docu-series, three UK families with no farming experience volunteer to spend a summer working on a farm in Wales. High in the Snowdonia mountains, they seek a simpler kind of life.
Five Bedrooms – Australia – 2019 – Five people bond at the singles table at a wedding, then get drunk and decide the best thing to do would be to buy a house together.
Gadget Man – 2012 to 2015 – Actors Stephen Fry (Series 1) and Richard Ayoade (Series 2-4) take a look at innovative products designed to make our lives easier.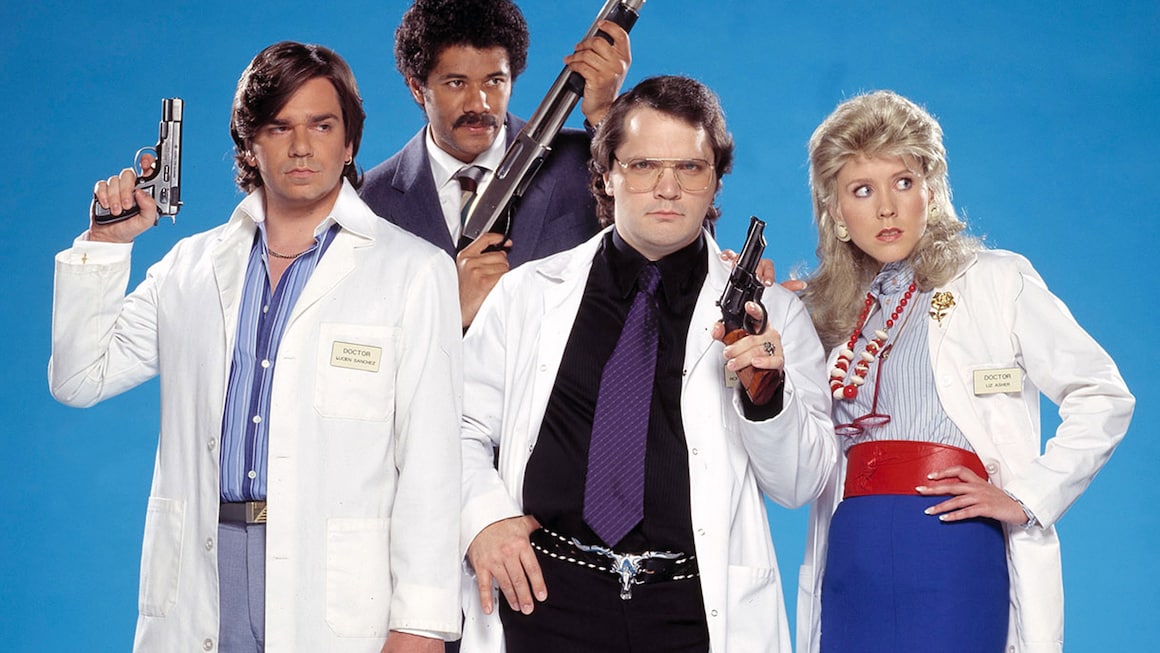 Garth Marenghi's Darkplace – 2004 – This cult classic is offered up as a "lost classic of the 1980s", and it revolves around a fictional horror author and a doctor who battles evil forces beneath a hospital in Romford. Matthew Holness (Back) and Richard Ayoade (The IT Crowd) wrote and starred in the series.
Go Girls – New Zealand – 2009 to 2013 – Three twentysomething women realize they've made little progress towards their life goals, and vow to achieve their respective goals of being married, rich, and famous within a year.
Hammer House of Horror – 1980 – This classic anthology series tells tales of mystery, suspense, and horror.
Hell's Kitchen – 2004 to 2009 – This series pits prospective chefs against one another, with the winner getting a head chef position.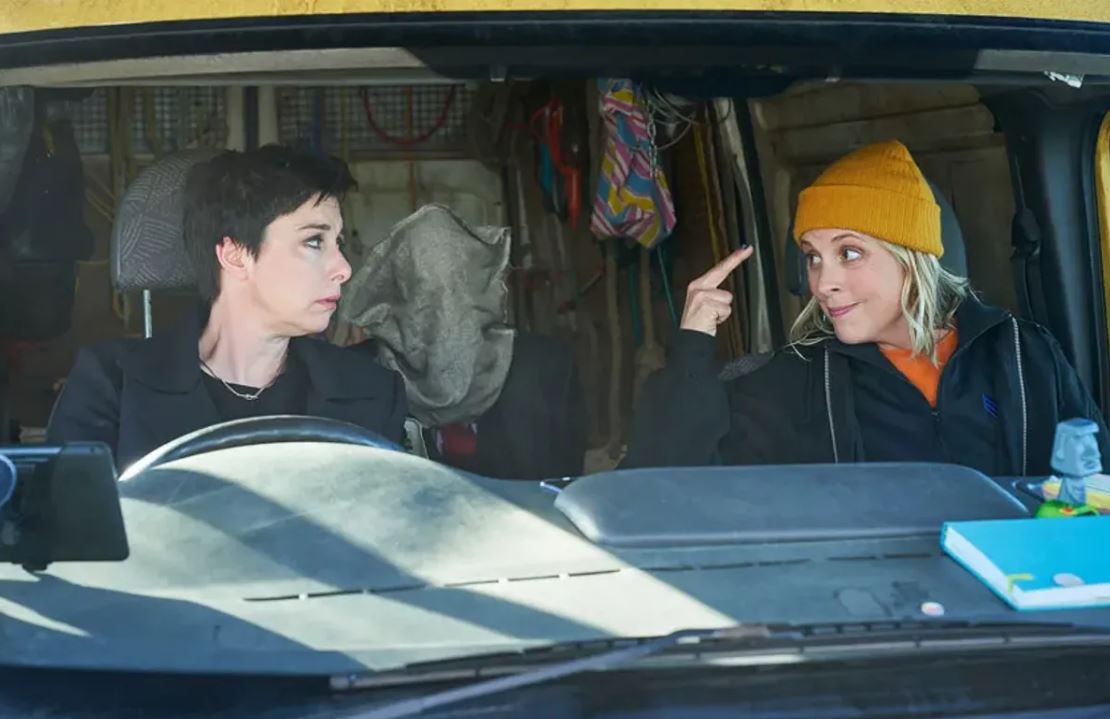 Hitmen – 2020 – This comedy follows two best friends who have fallen into a career in contract killing. Mel Giedroyc (Spies of Warsaw) and Sue Perkins (The Great British Baking Show) star.
Hoarder SOS – 2016 – This reality series attempts to help Brits with far too much stuff in their homes.
Homefront – 2012 – This dramatic miniseries follows the lives of the wives and girlfriends of soldiers serving in Afghanistan.
Intelligence – 2020 – An NSA agent joins forces with a computer analyst to establish a new cyber crimes department in the UK. American David Schwimmer (Friends) stars.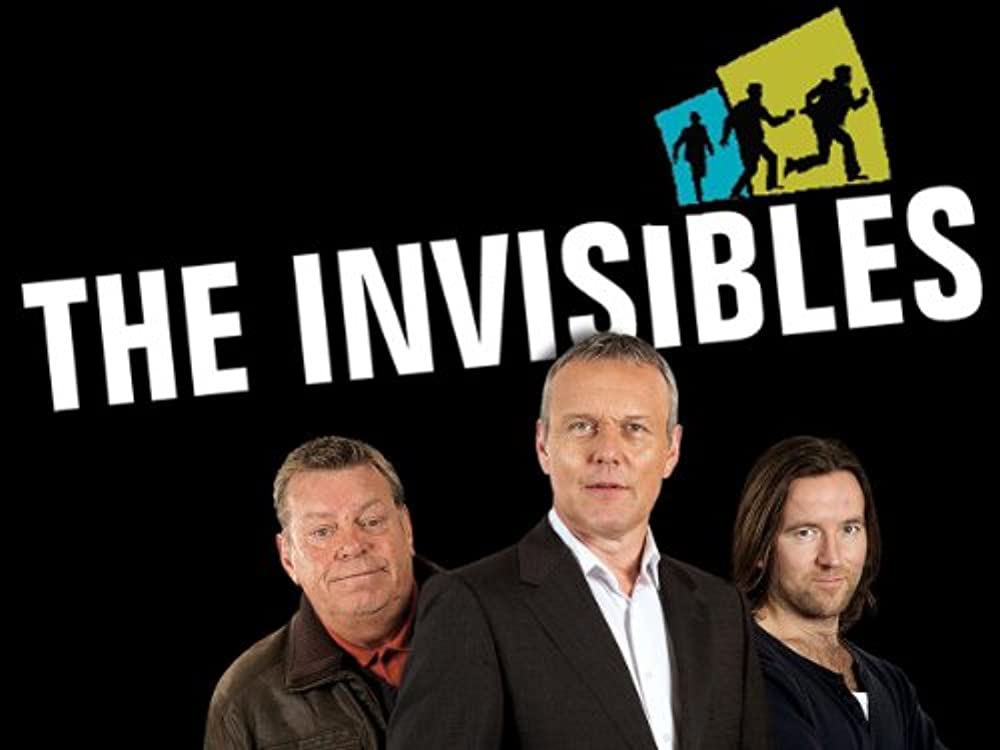 The Invisibles – 2008 – A couple of retired master burglars tried living in Spain, but after a bout of homesickness, they returned to England with their wives to live in a Devon fishing village. It's not long before a return to familiar shores sees them taking up the same old bad habits.
Kitchen Nightmares – 2007 to 2014 – Acclaimed British chef Gordon Ramsay hosts this series in which he visits struggling American restaurants and spends a week trying to help them be more successful.
Ladies of London – United States – 2014 to present – This American reality series heads to London to spend time in the world of wealthy British socialites and American ex-pats. Downton Abbey actress Joanne Froggatt appears in one episode.
Line of Duty – 2012 to present – This series focuses on a group of officers in the ACU (Anti-Corruption Unit), a team that investigates the wrongdoings of its fellow officers. Peacock has the first four seasons.
Manhunt: Catch Me if You Can – 2019 – In a specialist tactical unit in Kent, police officers track and capture suspects on the run. This three-part docuseries follows their work.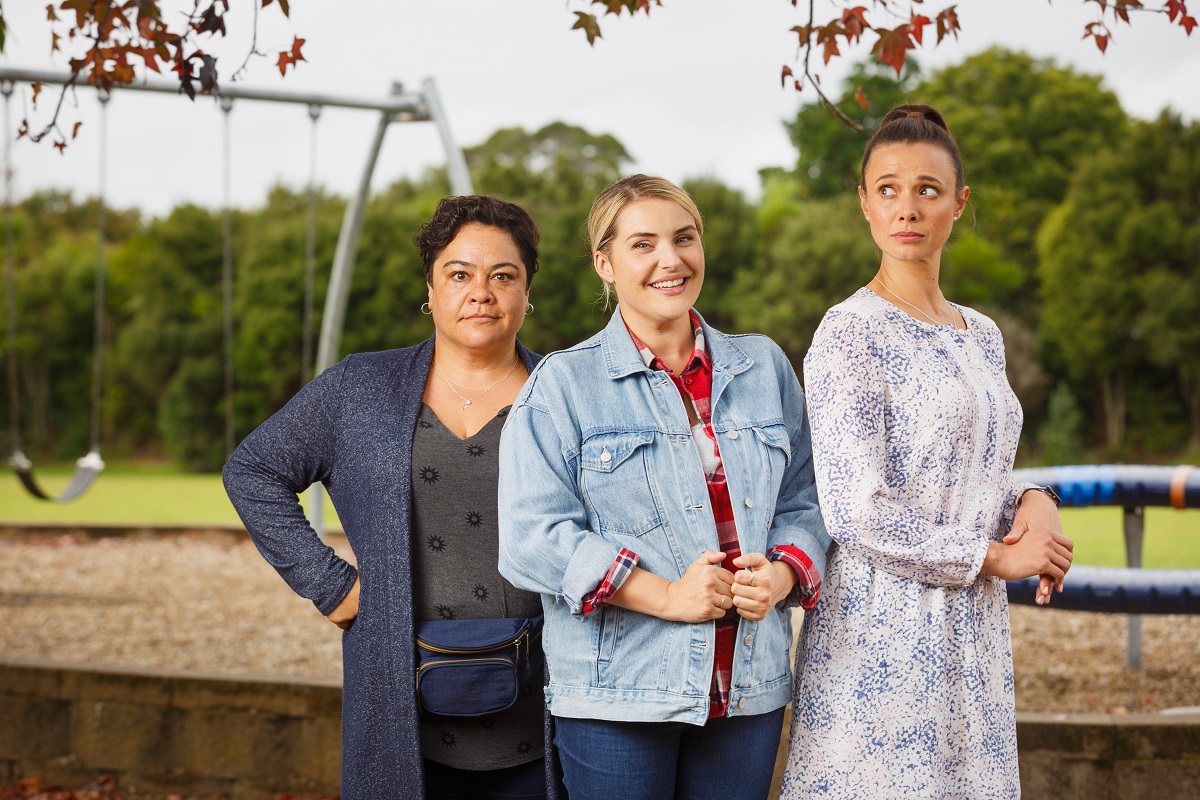 Mean Mums – 2019 – When her only son starts school, Jess finds herself thrust into the cutthroat world of other mums.
Meet the Family – Canada – 2013 to 2015 – This Canadian adaptation of the British series sees young and unsuspecting people meeting what they think are the families of their significant others – except that they're paid actors who intend to make the whole thing as uncomfortable as possible.
More Manners of Downton Abbey – 2016 – Alastair Bruce interviews Downton Abbey cast members and looks at the social rules of early 1900s Britain.
Most Haunted – 2002 to present – This reality series investigates suspected paranormal activity in locations which are mainly within the UK.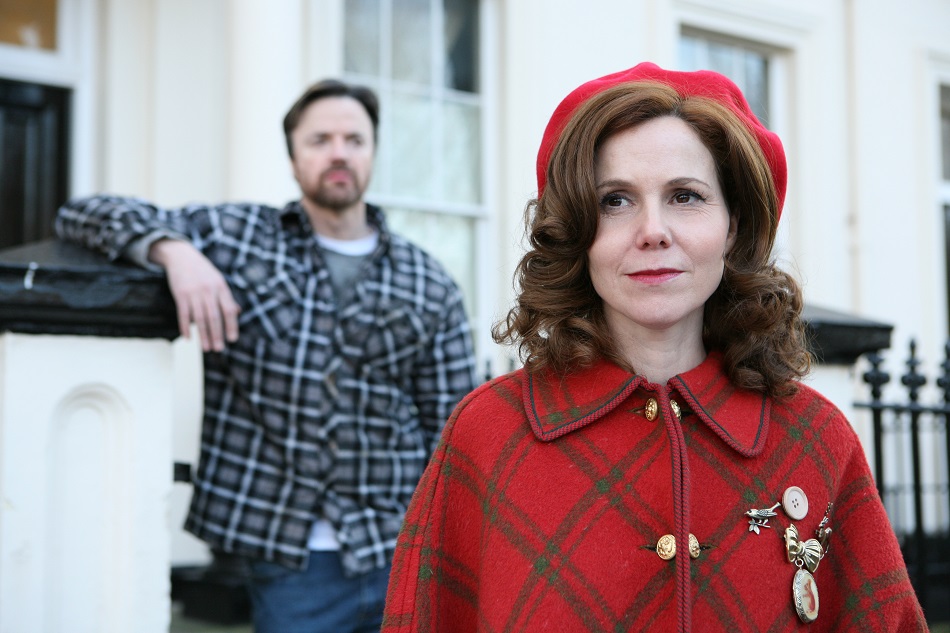 Moving On – 2009 to 2016 – This anthology series gives us stories of people preparing to move on to something new in their lives.
Murdered in the Line of Duty – 2016 – On rare occasions, British police have been killed in the course of trying to prevent criminal activities. This docuseries takes a look at a few of them.
Murder, She Wrote – United States – 1984 to 1996 – British-born Angela Lansbury stars in this classic series about a novelist who seems to encounter murder everywhere she goes.
Not Going Out – 2006 to present – This long-running British comedy favourite follows a young slacker and the people around him. Lee Mack stars, but the series has featured a number of well-known actors including Miranda Hart, Bobby Ball, Hugh Dennis, and Katy Wix.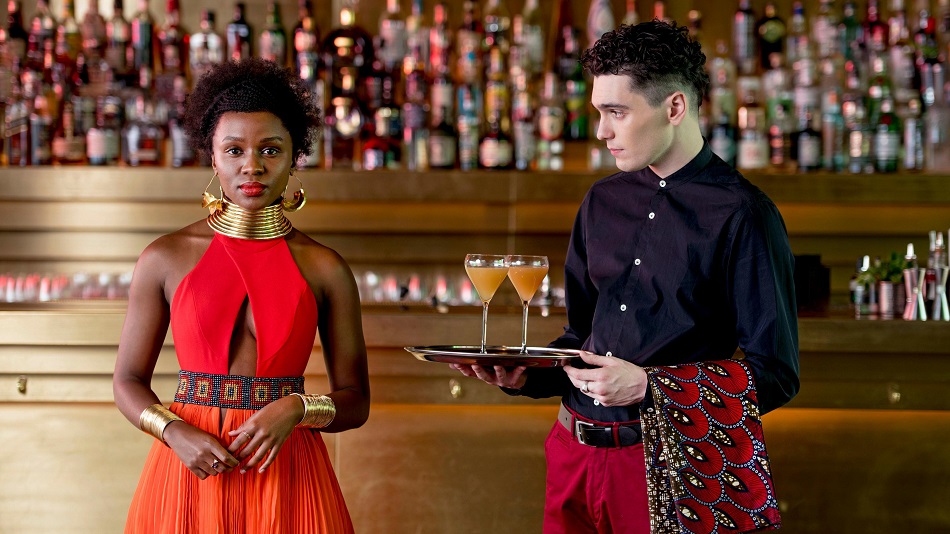 Noughts & Crosses – 2020 – Based on the Malorie Blackman novel of the same name, this series is set in an alternate reality where black "Cross" people rule over white "Noughts". Jack Rowan (Peaky Blinders) and Masali Baduza (Trackers) star as Callum and Sephy, an interracial couple whose romance leads them into danger.
Our Guy in China – 2016 – Racer Guy Martin heads to China to take in the culture and check out some of their motorbike innovations.
Our Guy in India – 2015 – Guy Martin sets off on a 1000-mile journey through India on a motorbike before arriving at Rider Mania.
Our Guy in Russia – 2018 – In Russia, Guy Martin visits Moscow, performs in a Soviet Air Force jet, visits a diamond mine, crosses Siberia, and eventually heads out of Russia and over to Chernobyl.
Police: Suspect No. 1 – 2020 to present – This gripping docuseries follows a Norfolk-based police unit in real time as they attempt to catch criminals.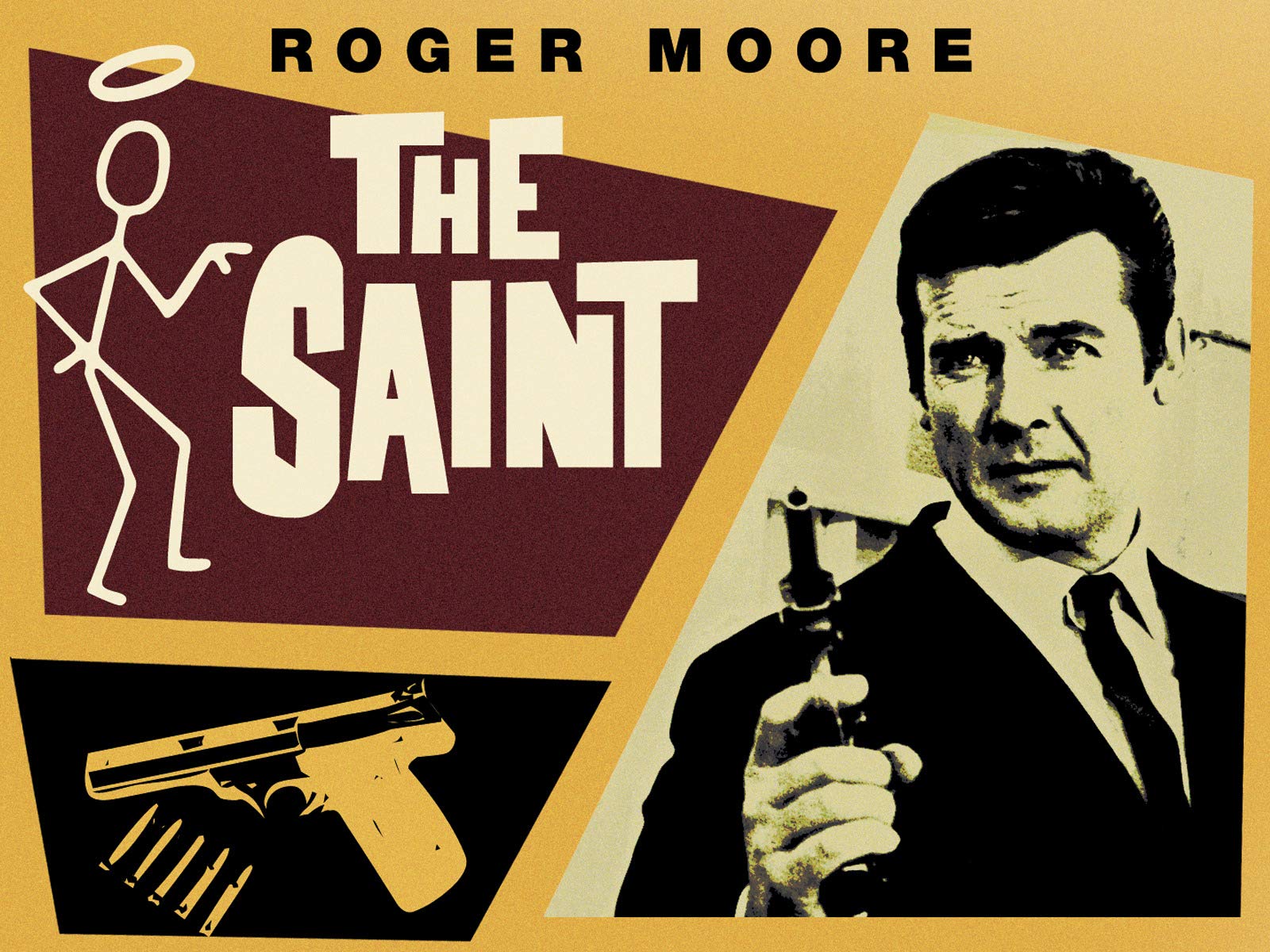 The Saint – 1962 to 1969 – Roger Moore stars as Simon Templar, a wealthy adventurer who travels the world solving crimes and engaging in all manner of secret agent hijinks. Though the settings are occasionally exotic, nearly every episode was filmed at a studio in Hertfordshire using "blue-screen" technology. The series was based on the Simon Templar novels by Leslie Charteris. See also: The Saint: The Fiction Makers (1968)
Save Me – 2018 – Lennie James and Suranne Jones star in this series about a man who will do anything to find his missing daughter.
The Secret Life of the Cruise – 2018 – The world's largest cruise ships are akin to floating cities. This documentary looks at what it takes to make it all work.
The Secret Life of the Hospital – 2018 – This documentary takes a look behind the scenes at British hospitals.
The Secret Life of the Long-Haul Flight – 2017 – Millions of passengers take long-haul flights each year, but few of us know how much is involved in keeping those lengthy voyages going.
Secret State – 2012 – In a miniseries that will reassure you that the US isn't the only place where government and big business are way too close, Secret State shows a Deputy Prime Minister entangled in an international conspiracy.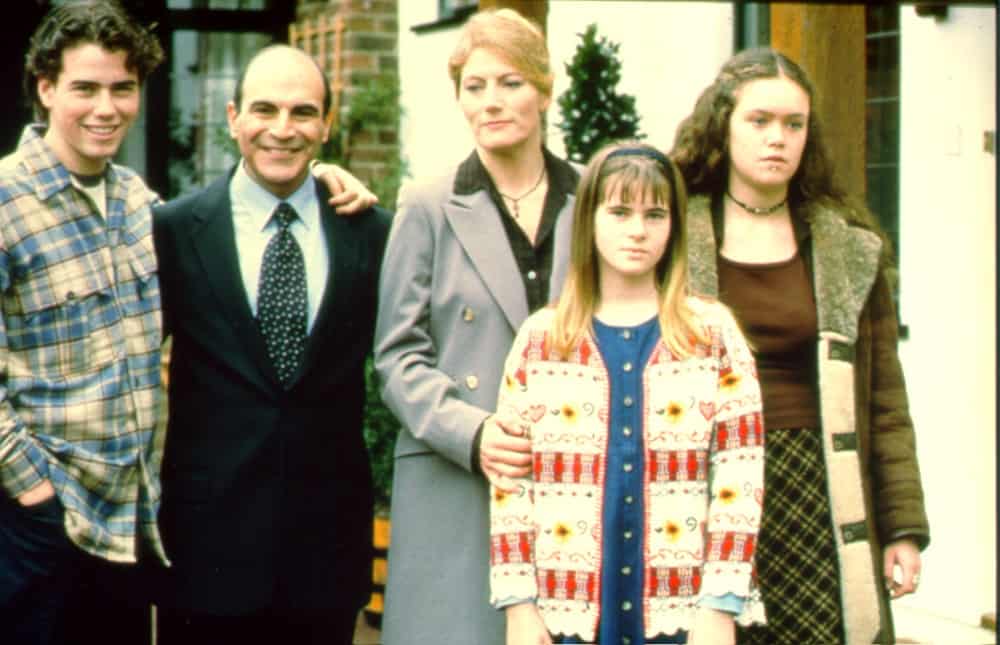 Seesaw – 1998 – David Suchet (Poirot) and Geraldine James (Back to Life) star in this series about what happens in the aftermath of a kidnapping when ransom has been paid and the loved one is returned home.
Smother – Ireland – 2021 – Dervla Kirwan (Ballykissangel) stars in this thriller about a woman whose husband is found dead beneath a cliff after a family party. When she starts to investigates, she learns things she might have been happier not knowing.
Speed with Guy Martin – 2013 to 2016 – Motorcycle racer Guy Martin performs a variety of speed challenges.
Step Dave – New Zealand – 2014 to 2015 – A young slacker in New Zealand meets the woman of his dreams, only to realize she's 15 years older than him and comes with major baggage.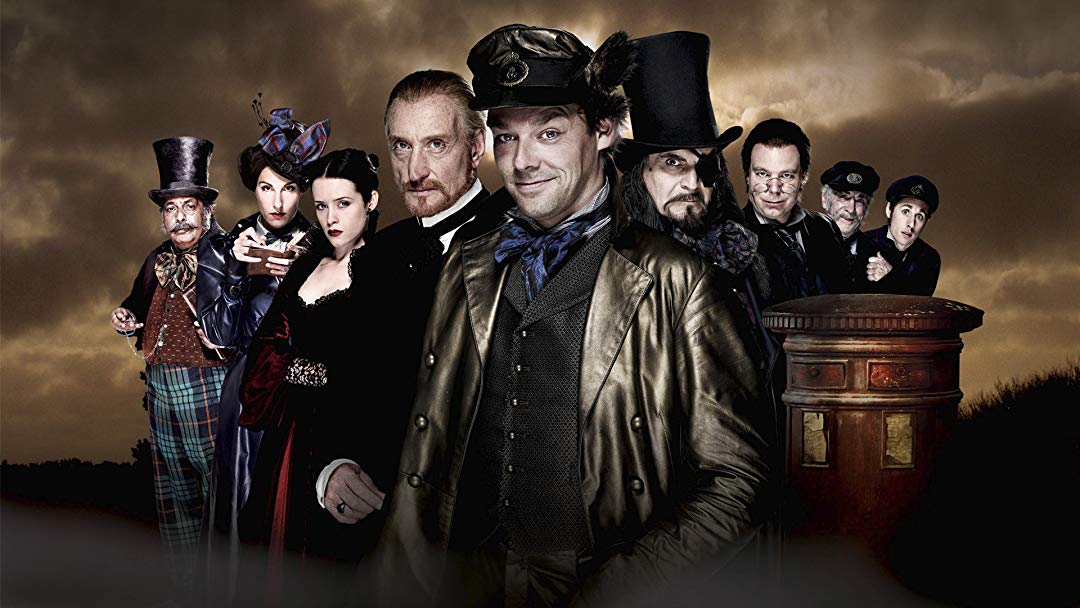 Terry Pratchett's Going Postal – 2010 – This adaptation of Pratchett's novel sees con man Moist von Lipwig (Richard Coyle, Chilling Adventures of Sabrina) caught by the law and given two choices: suffer a painful death, or take over a derelict post office. Also starring David Suchet (Poirot), Charles Dance (Game of Thrones), and Claire Foy (The Crown).
Travel Man – 2015 to present – Richard Ayoade (The IT Crowd) takes 48 hour trips to various destinations, always bringing along a celebrity guest.
Treadstone – United States – 2019 – Though American, several actors in this series are British, and parts of the action are set in London. Adapted from Robert Ludlum's Bourne world, the series explores the story of a fictional CIA black-ops programme that turns recruits into almost superhuman assassins.
Treasure Detectives – United States – 2013 – British fakes and forgeries expert Curtis Dowling helps to uncover the truth about supposed treasures.
Underground Britain – 2008 – Engineer Rob Bell takes us below the surface to see what goes on beneath different parts of the UK.
Vigil – 2021 – Suranne Jones (Gentleman Jack), Martin Compston (Line of Duty), and Shaun Evans (Endeavour) are among the stars of this crime drama set on a nuclear-powered submarine off the coast of Scotland. DCI Amy Silva (Jones) has been sent to investigate a death on board.
The War of the Worlds – 2019 – After a meteor touches down in Surrey, humans face a battle for survival against an alien race. The classic HG Wells tale is told through the lens of Amy and George, two people who are in love and ready to embark on a new (though forbidden) life together.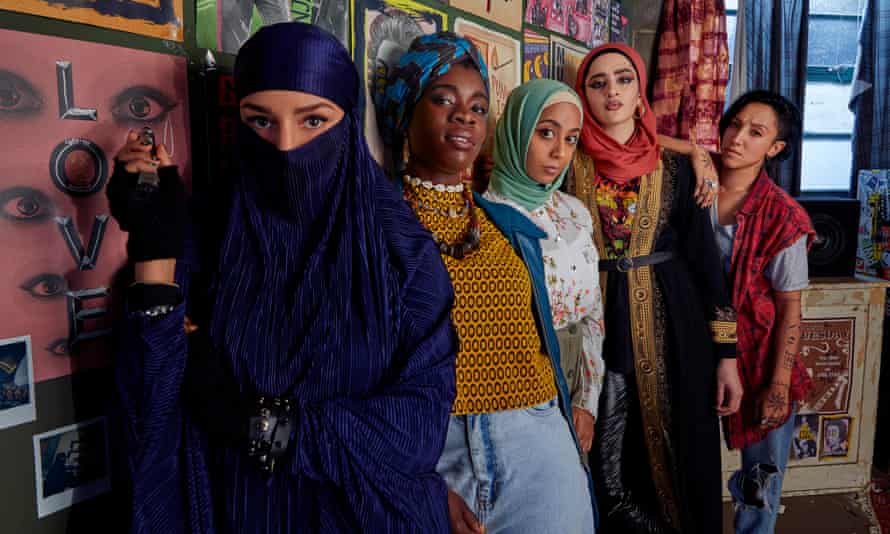 We Are Lady Parts – 2021 – This Channel 4 series follows the adventures of an all-female Muslim punk band in London. Officially renewed for Season 2 (date TBD).
Westside – New Zealand – 2015 to 2017 – This prequel to Outrageous Fortune is set between 1974 and 1979, and it recounts stories of crime and passion in Auckland.
Wolfblood – 2013 – Wolfblood teenagers have a number of heightened abilities, but their powers also bring danger and a need for secrecy.
Wonders of Britain – 2015 – Julia Bradbury embarks on a 12,000-mile journey around Great Britain to discover some of its most wonderful sites.
British TV Shows on Peacock: Young Children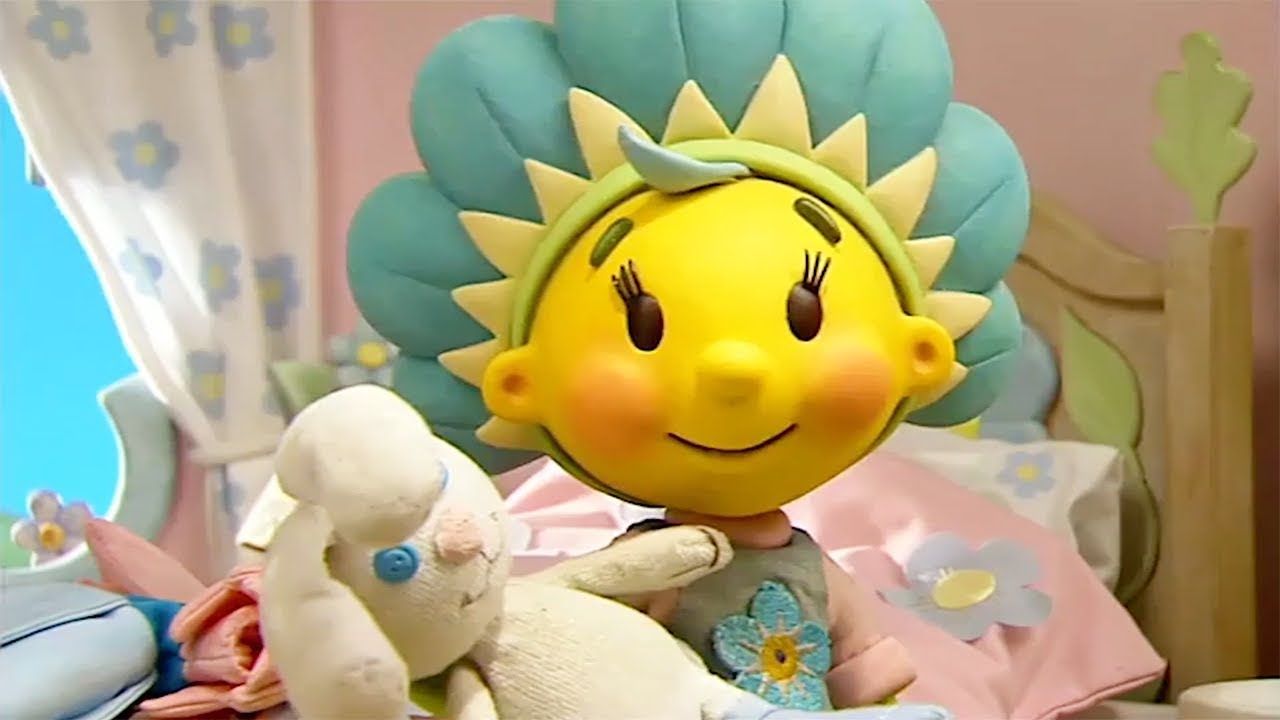 Fifi & the Flowertots – 2006 to 2010 – This British stop-motion children's show follows a group of flower characters on their adventures in the garden.
Legend of the Dragon – 2005 to 2008 – This British-German animated series begins when a previous Golden Dragon has passed on to the afterlife and a couple of 17-year-old twins are next in line for the Golden Dragon power band. When the band chooses brother Ang over his twin sister Ling, they become enemies.
Little Charley Bear – 2011 to 2015 – This 3D/CGI-animated series follows the adventures of a little bear who likes to pretend. The series is narrated by James Corden (Gavin & Stacey).
Maisy – 1999 to 2000 – Based on the book series by Lucy Cousins, this animated series follows the lives of Maisy Mouse and her friends. They make noises instead of speaking, and a narrator explains the action and communicates with the characters.
Noddy's Toyland Adventures – 1992 to 2000 – This series follows the adventures of a little wooden doll who lives in Toyland and drives a taxi. He spends much of his time getting in trouble and trying to earn money. The series is based on the Noddy stories by Enid Blyton. See also: Noddy in Toyland and Make Way for Noddy.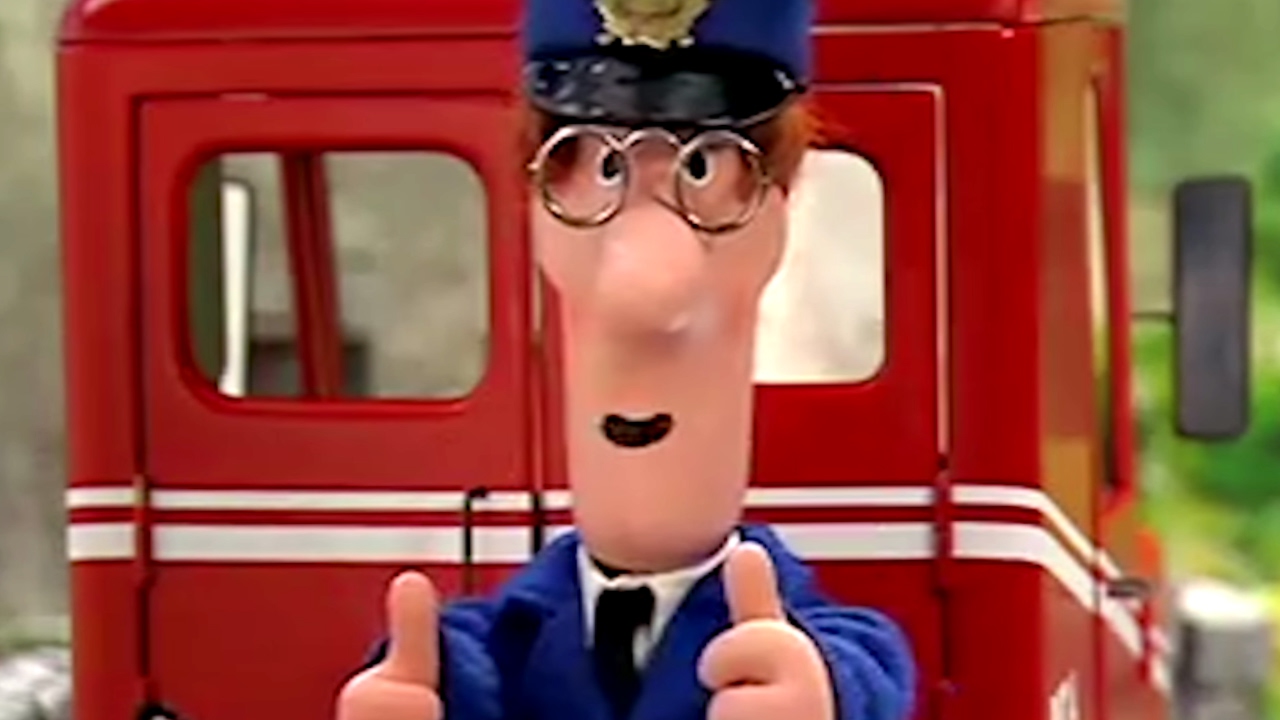 Postman Pat – 1981 to 2007 – This stop motion series follows the adventures of postman Patrick Clifton and his cat Jess as they deliver the post around the valley of Greendale. While he does his job honourably, he's often distracted by the problems of people he encounters on his route. See also: Postman Pat: Special Delivery Service.
Raa Raa the Noisy Lion – 2011 to 2018 – This stop motion series follows a group of animals as they go on adventures in the Jingly Jangly Jungle.
Roary the Racing Car – 2007 to 2010 – Join in on the adventures of five racing vehicles: Roary, Maxi, Drifter, Cici, and Tin Top. This series is set around the fictional Silver Hatch racing circuit, and most of the action takes place in the pits and workshop.
Save it to Pinterest!