Interview with Orla Brady of The South Westerlies
In some cases, we earn commissions from affiliate links in our posts.
Last Updated on November 8, 2020 by Stefanie Hutson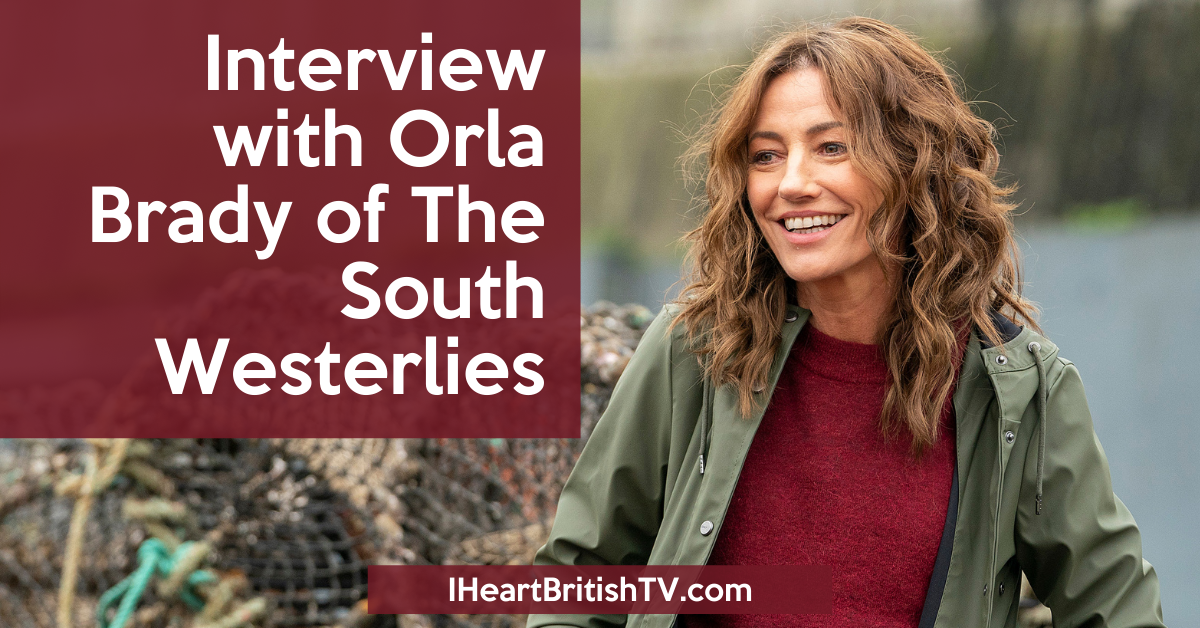 It's been a while since Acorn TV announced their latest commission, The South Westerlies, but the wait is nearly over. The light Irish drama will be premiering this week – and we recently had a chance to chat with its star, Orla Brady.
Ms. Brady has done great work on both sides of the pond, and you may have seen her in shows like American Horror Story, Fringe, Into the Badlands, Mistresses, The Deep. and my personal favourite, Eternal Law (I can't resist the York scenery).
Special thanks to Acorn TV for setting this up! Don't forget to check out The South Westerlies when it premieres on Acorn TV on Monday, November 9th.
What is The South Westerlies About?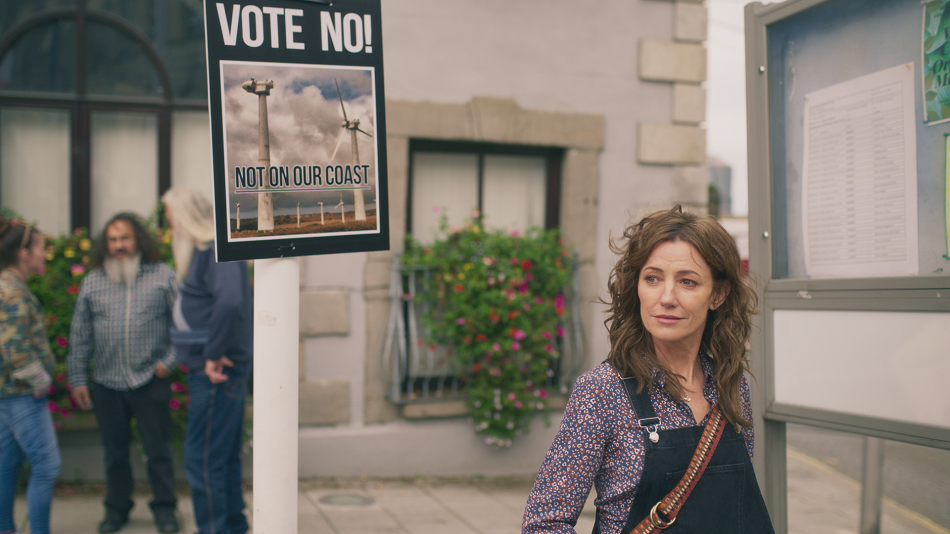 Before we move onto the interview, it may help for those unfamiliar with the series to know a little more about it.
The South Westerlies follows Kate Ryan (Orla Brady), a single mother with a promising career at Noreg Oil. She's an environmental consultant working out of Dublin, but she has her eye on a promotion that would move her to the company's headquarters in Oslo – until they add one final condition.
To earn the promotion, she'll need to go undercover in a small Irish town to help squash opposition to her company's offshore wind farm. Unfortunately, she and the town have a complicated past.
Between the career challenges, her personal ethics, and the return of an old boyfriend who looks an awful lot like her son, she has a tough road ahead. Add in the fact that her old friend Breege (Eileen Walsh, Catastrophe) isn't pleased to see her back in town after years of silence and the whole situation is terribly uncomfortable.
You can watch the trailer for The South Westerlies below:
Interview with Orla Brady of The South Westerlies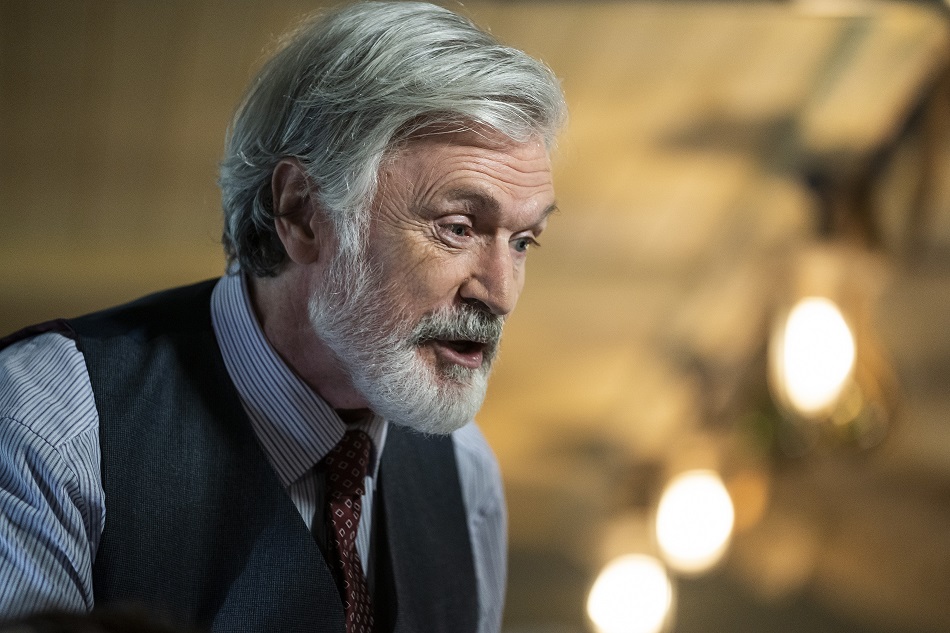 Editor's Note: There were a few echoes and delays here and there during the call, so there's a chance we may have missed a couple words in places. If something sounds a bit funny, blame that on us and/or technology, not Ms. Brady.
OK, so for those who don't know anything about the show, can you tell us a little bit about The South Westerlies?
It's a personal story that begins with Kate, who leads us into this tale, if you like. She is somebody who was a corporate woman, who has worked hard all her life and who very much emphasizes the work over the personal. So she doesn't have a relationship and hasn't had for a long time.
And she is just to the point in her career where she's about to get a big promotion and feels it will make her life. It will send her son to college. It will finally bring a lot of things that she's always wanted. However, there's something in the way which is that they're asking her this is in head office in Oslo, and they compel her, I should say, to go back to Ireland to complete a job for them, which she does not want to do.
It's a place that she has a history with. And for reasons that we don't yet know at the beginning, she doesn't want to do that. Which leads us into the story, which is more on from. So you meet all the characters in and you get to know and hopefully like this village called Carrigeen and the denizens of that village. And then and then, you know, the past, the secrets, the reason that she didn't go back at all starts to become apparent.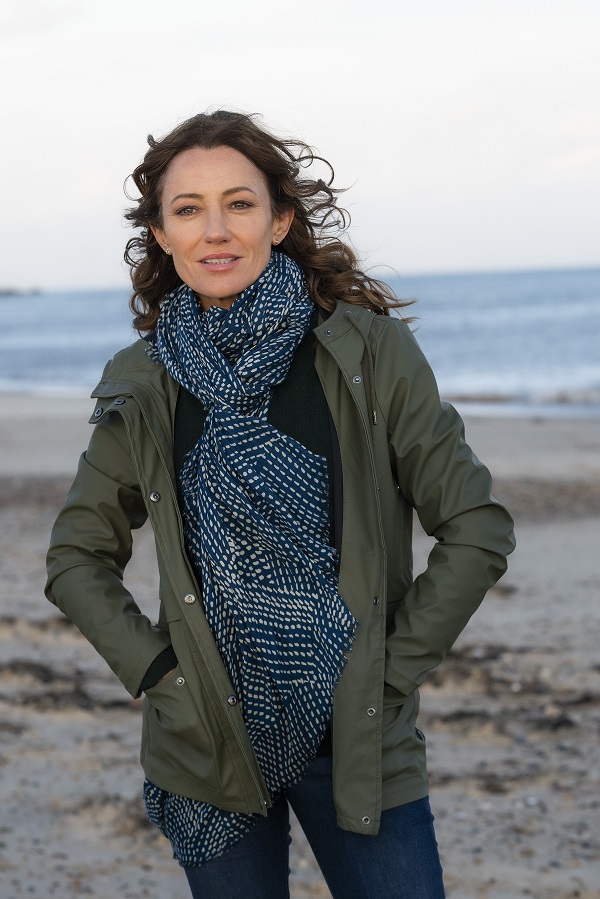 What drew you to this particular project?
There were several things that drew me to it. One was rather like how the writer had created this backdrop of environmental issues, of how do we take responsibility. Ireland is such an obvious site for and for we you know, we have an Atlantic coast and we could probably power half of Europe, much less the small island of Ireland if we just used wind energy and allowed turbines to be there.
However, Ireland is also a country that relies on tourism very much and know the Atlantic coastline is very revered, very iconic. So how do you do the right thing? Do you allow that to be altered? And in order to do the right thing, given that our generation has pretty much messed up and we're handing environmental problems to a young generation, do we do something about this? And if we do, how do we do it?
And how much altering of our landscape are we prepared to take? So that was the sort of background and also I liked the personal. I like the idea of a woman in middle age who, you know, even though it's against her will, she has a chance to go back and maybe redress some of the mistakes that she's made – and I think that's a very potent area for drama to explore.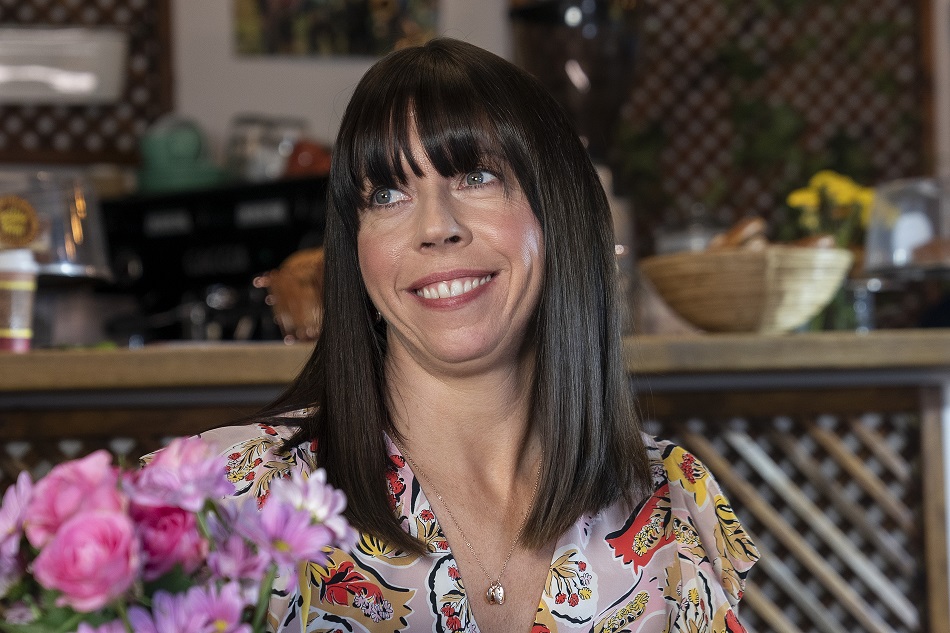 The scenery for the series is great. What were the unique challenges or benefits of filming in Wicklow?
Well, the main challenge was the fact that we were doing a summer series in the autumn and Ireland isn't that warm (although it can be – but it's a surprise and it's lovely if it is). But we were shooting at the end of August to September and October. And let me tell you, we were shooting a summer series so we had to be in t-shirts and sandals and so on.
The first two weeks were fine. And we're going, yeah, this isn't too bad. And by October, hilarious. You see the cast getting sort of slightly tubbier and tubbier because we had layers of thermal underwear on under vests and little dresses, and that's because it was freezing. That was one silly challenge to me, but it wasn't a big challenge, if you like, because it was so fun to do. All the cast were both very good and and lovely. So I don't think, I couldn't complain at all.
You mentioned kind of identifying with your character. Was there anything you did to prepare for the role specifically?
To be honest with you, I mean, in a particular way, no. It is something you do If there's something of a mystery about a character, you know, if it's somebody who runs a Ponzi scheme and defrauds people of money or kills their child or something that you think, I don't understand how somebody could do that, you actually have to do the research to come to a point where you understand what might bring somebody there. In this instance Kate is, her main you know, her main, if you like, personality trait is that she's quite avoidant, she's quite able to tell herself a sort of lie, is able to tell herself a kind of story that she believes, you know, will be fine.
So in this instance, she's able to kind of think she can go back and it won't affect her and think she can tell little white lies and people won't be hurt. She's wrong about everything. I think I understand somebody messing up, so I felt that central component of the character. I knew I just needed to relax and be with her and tell her story. And the environmental stuff is very alive and very (inaudible) in Ireland. And so I was very aware of those issues already.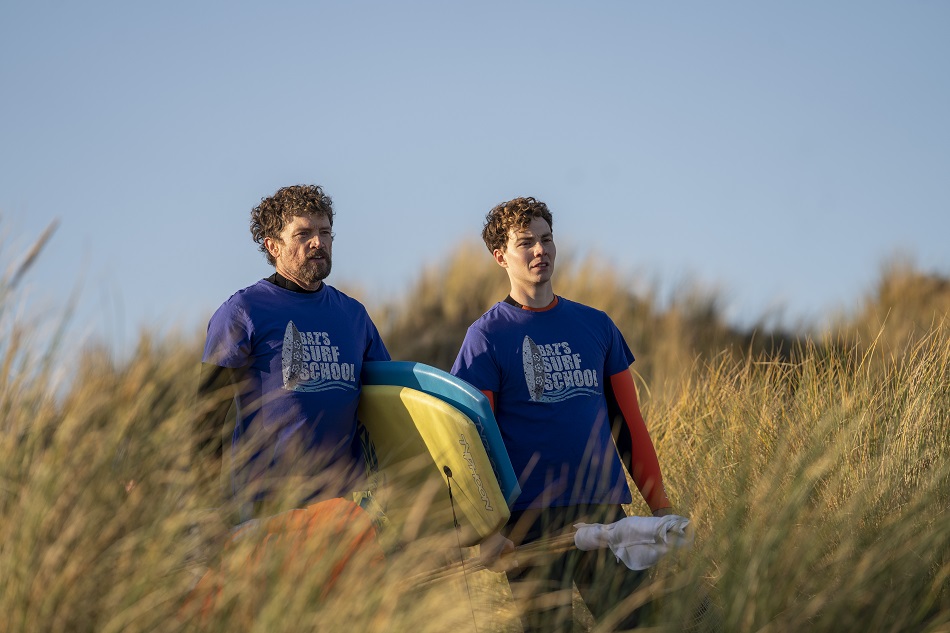 What did you like best about your character, Kate?
I think what I liked best was her relationship with her son, I think, you know, she is close with her son, I think she feels it's the one really good thing she's done in her life, in her personal life. She has worked hard and, you know, made her living and brought her boy up and is sending him to college and all those things.
But I think on the personal the one unfettered, loving relationship she's had in her life that she hasn't guarded her heart from is her relationship with her son. So, yes, that's what I like most.
Since you've had the privilege of working on both sides of the pond, are there any noticeable differences between the process or the way things work on set?
It's quite frequently not as high a budget here. The things that I work on in America particularly have been at the budget of an American show, which means I suppose that – you know, to be honest with you, you notice that this doesn't affect what you do because you're still walking on and trying to, you know, be in the truth, if you like, at the moment and play with other actors and try to create something.
It's the same whether you're doing a radio play in the theater, low-budget set, high-budget set, you're doing the same thing. So it's more that I notice how swanky American sets are compared to Irish sets.
And there's also one of the things, I suppose, that that you do lament a little bit is that things have to go to a certain speed if the budget is lower, because you have to complete in a shorter time. So sometimes you wish you could catch your breath a bit more and spend more time rather than travel from one scene and you kind of rush in the door and get changed for the next scene and race out and try and block it.
And then they're shooting and you just wish there was a bit more breathing space. But equally, sometimes that can work for you because it makes, you know, you need some time to plan and things. You just have to kind of go with your instinct and that can work as well.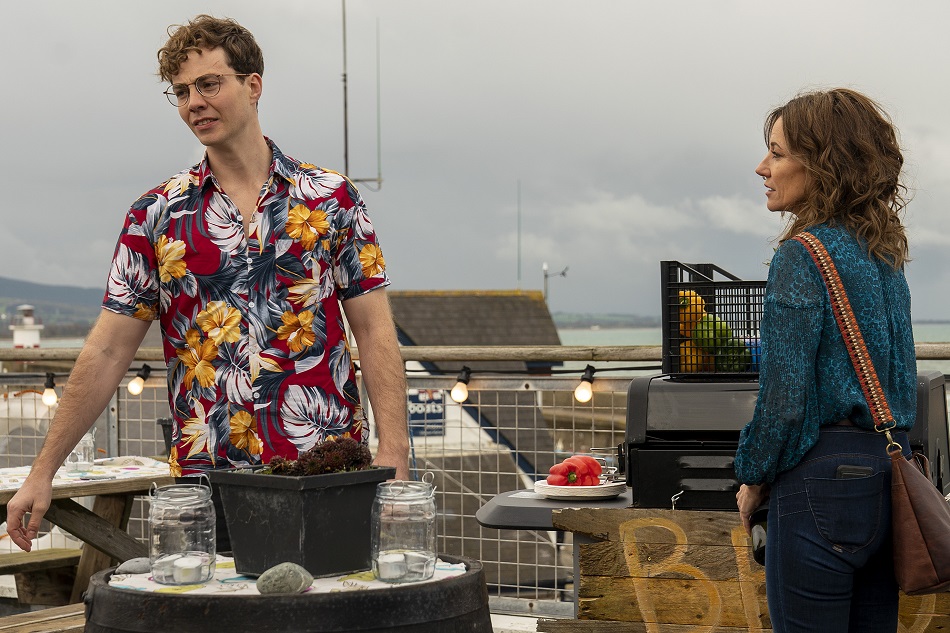 This has been a challenging year for everybody. How have you been managing and how has it impacted your work?
Yes, very much so, work around. Although I do know people who have been, because obviously there are productions running at the moment. There was a film I was supposed to do, they couldn't keep it together during COVID because obviously the cost went up and you know, you have to add 30% to the budget in order to make it safely during COVID. And that was an independent production. They couldn't do that. So that was a shame. But listen, it's the least of the problems people are having here.
So just as long as we get through it safely, we're fine. We'll pick up and we'll find our way back to. You know…something?
What's next for you after The South Westerlies?
I'm not sure. I'm hoping that it's this film, because I'm hoping that we can go into production because it's a very beautiful film, very beautiful role and there were two other actresses in it that I very much want to work with. So we're hoping that that can happen after Christmas, but we're not sure. We just have to wait. We just have to wait and be comfortable with that.
Well, congratulations on the show and thank you for taking the time to talk to us today, we really appreciate it.
Thank you so, so much for a lovely chat. Take care.
Where to Watch The South Westerlies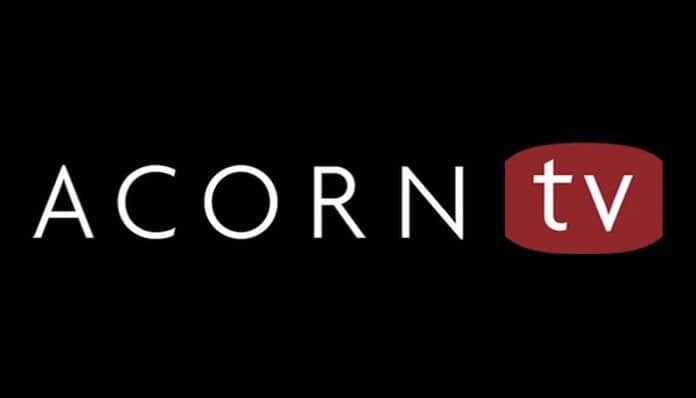 The South Westerlies premieres on Monday, November 9th on Acorn TV in the US, Canada, UK, Australia, and New Zealand.
To give Acorn TV a try, you can sign up for a free one-week trial HERE. There's a lot of other great stuff coming up in the next couple months on Acorn, including the Jed Mercurio thriller Bloodlands starring James Nesbitt.
Save it to Pinterest!