Ghosts, Season 4: What We Know About Renewal & Premiere Dates
In some cases, we earn commissions from affiliate links in our posts.
Last Updated on December 11, 2021 by Stefanie Hutson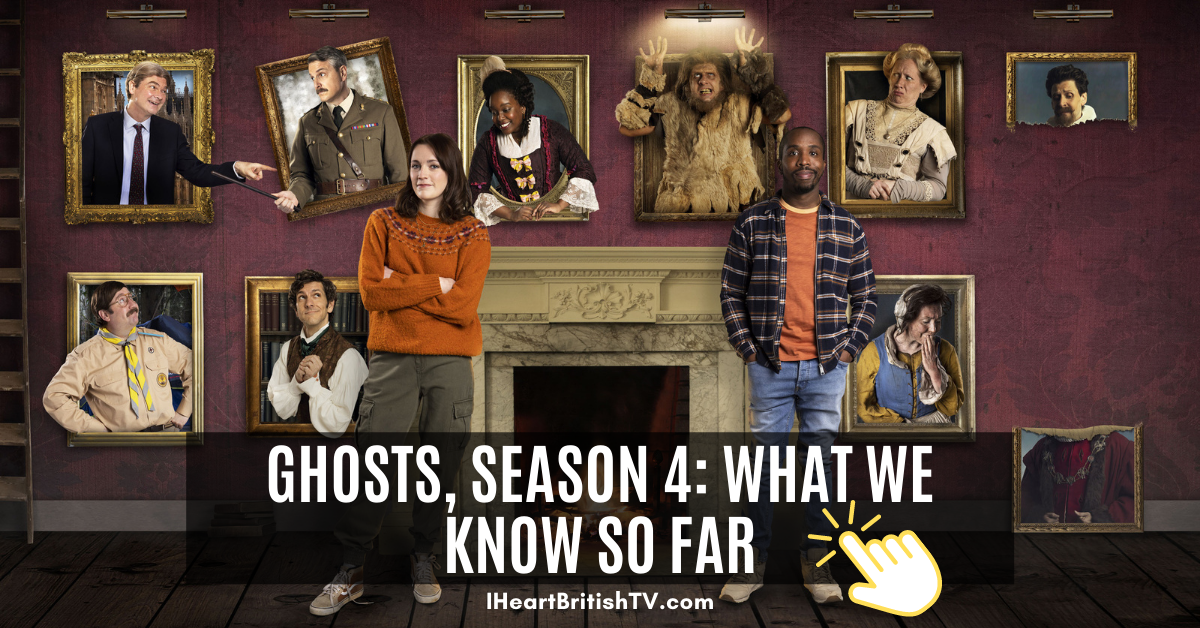 It wasn't too long ago that Season 3 of Ghosts premiered in both the UK and US, offering more insight into the backstories of the show's resident ghosts. For as good as the new season was, we still have loads of questions about how things will work out for both the living and the dead residents of Button House.
The good news? Season 4 of Ghosts is happening. Actor Katy Wix did a lengthy podcast interview with a person called "Scroobius Pip" in which she mentioned that production of the show resumes in January 2022. You can listen to the full thing HERE. Sadly, we were unable to find a text transcript.
Around the 1:16 mark, Wix discusses what's ahead for her and she says:
Ghosts – am I allowed to say that? I don't want to get in trouble. I've often gotten in trouble for announcing things when they haven't been announced. That starts in January, so I've got a couple of months to just try and do some writing, I guests.
In the interview, Wix also talks about her recent book, Delicacy: A Memoir About Cake and Death.
This comes just a month after Martha Howe-Douglas (aka Lady Fanny Button) told another interviewer "there may be one in the offing" in reference to a possible Season 4 of Ghosts.
UPDATE: The BBC has now offered official confirmation that Ghosts will be returning for Season 4. Jonathan Blyth, Director of Comedy at BBC Studios said:
Button House and its ghostly inhabitants have won a legion of fans across the globe from Australia and China to Europe and the US, where a local adaptation is successfully airing on CBS. I'm absolutely thrilled that the story is set to continue for a further series and can't wait to see the mischief this troupe of spirits will cause for Alison and Mike.
There will also be a 2021 Christmas special with Jennifer Saunders guest starring as the mother of Lady Fanny Button.
What's Ghosts About?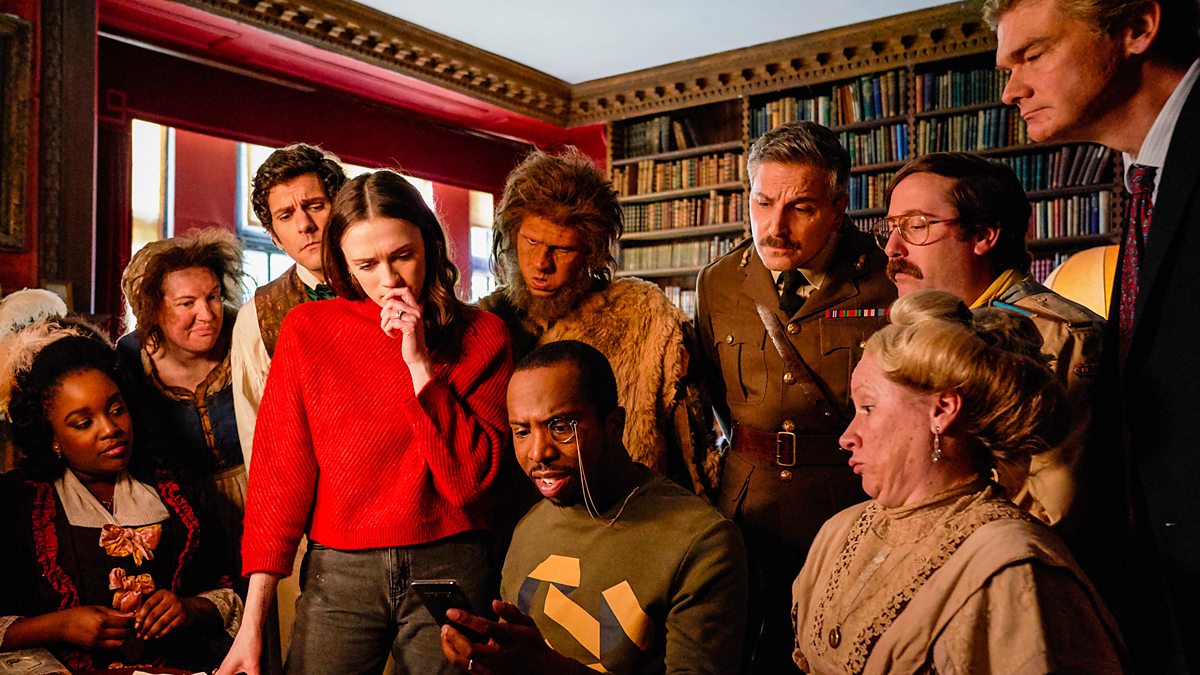 Ghosts follows the adventures of Mike and Alison Cooper, a young couple who've inherited a decaying old estate, Button House, from a distant relative of Alison's. In spite of the enormous costs associated with making it habitable, they plow ahead, doing much of the work themselves.
Unbeknownst to Mike and Alison, the house is already inhabited – by a variety of ghosts who have accumulated over the course of the home's history. The ghosts aren't pleased with the plans to renovate the home and disturb their peace with paying guests, so they push Alison out of an upstairs window.
Alison dies briefly, then spends some time in a coma. When she awakens, she finds her husband has acquired an enormous mortgage for the doomed property…and she can now see ghosts.
With both the ghosts and the couple stuck at Button House, they must learn to get along.
Where Can I Watch Ghosts (UK)?
If you've yet to view this one, you can check it out on HBO Max in the US or BBC iPlayer in the UK. We've included the trailer below.
It's also worth mentioning that this is NOT the 1987 British film Ghosts starring Dame Judi Dench, Kenneth Branagh, and Michael Gambon.
What's Happening in Season 4 of Ghosts?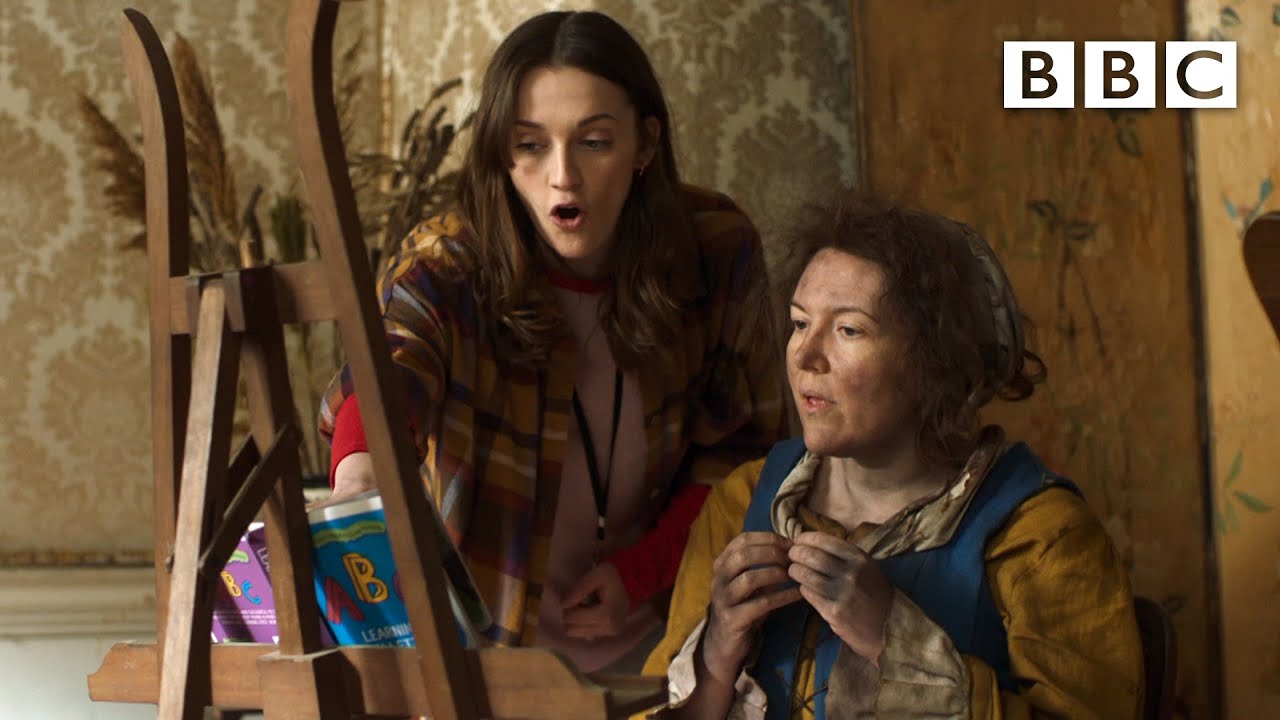 While Katy Wix has confirmed the return of Ghosts, the BBC hasn't released an official statement about the series or what we can expect from it. However, one ghost has yet to get a dedicated episode about her backstory – and that's Wix's own character, Mary. We know she's from the Stuart-era and that she was tried and executed as a witch, but beyond that, her history is largely a mystery.
Mary's story seems an obvious thing to include in the Season 4 lineup, but beyond that, it's hard to say. We'll likely see more work completed on the manor, and perhaps some progress on the use of the property as a commercial endeavour.
In Season 3, it seemed as though Mike was feeling a bit left out, so perhaps he'll find new ways to get to know his ghostly housemates?
Given that there's nothing to suggest otherwise, we would expect to see all the usual characters returning for season 4: g Charlotte Ritchie, Kiell Smith-Bynoe, Katy Wix, Martha Howe-Douglas, Lolly Adefope, Mathew Baynton, Simon Farnaby, Jim Howick, Laurence Rickard and Ben Willbond.
When Will Season 4 of Ghosts Premiere? And Where?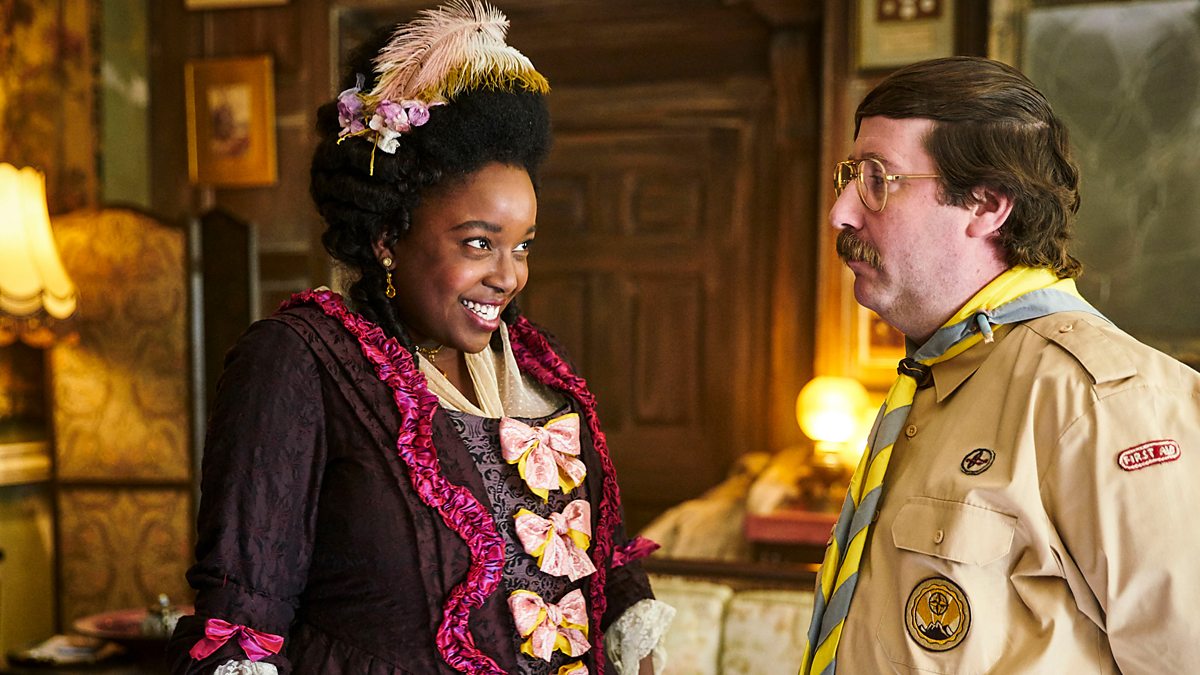 It's too soon for a precise season 4 premiere date, but we'll update this when we know more. We know filming for season 4 begins in January, so we'd expect to see it premiering sometime in the second half of 2022 (though of course, that's assuming no further COVID disruptions).
In the UK, Ghosts is a BBC One show. You can also view it on iPlayer.
In the US, you'll need an HBO Max subscription to stream it, but you can also get it on DVD. Your public library may also have it.
So far, there's nothing to suggest there will be any changes in terms of who streams season 4 – but we'll update this when more details become available.
Have You Watched the American Adaptation of Ghosts?
If you've watched and re-watched the original British version of Ghosts and you just can't stand the wait, you could always give the American re-hash a try. It's not nearly as quirky and charming, but some people like it. You can watch it HERE, though not all episodes are available yet (it's brand new).
You can check out the trailer below:
If that DOESN'T sound like a good time to you, perhaps try Stath Lets Flats instead. Also on HBO Max (in the US), it's a quirky sitcom about an incompetent British-Greek man who works as a letting agent in his father's business. Katy Wix plays Carole, his co-worker. In the UK, you'll find it on Channel 4.
Will You Be Tuning in for Season 4 of Ghosts?
Having watched and loved the first 3 seasons, we'll be eagerly awaiting the fourth season of Ghosts. Will you? Feel free to share your thoughts in the comments.