A Discovery of Witches, Season 3: Premiere Date & Where to Watch It
In some cases, we earn commissions from affiliate links in our posts.
Last Updated on December 3, 2021 by Stefanie Hutson
At long last, Season 3 of A Discovery of Witches has been announced and given a premiere date.
While filming began in late 2020, it wrapped in February of 2021. Now after months of post-production work, the season is slated to begin airing in January of 2022 – nearly exactly a year after the end of Season 2.
What is A Discovery of Witches About?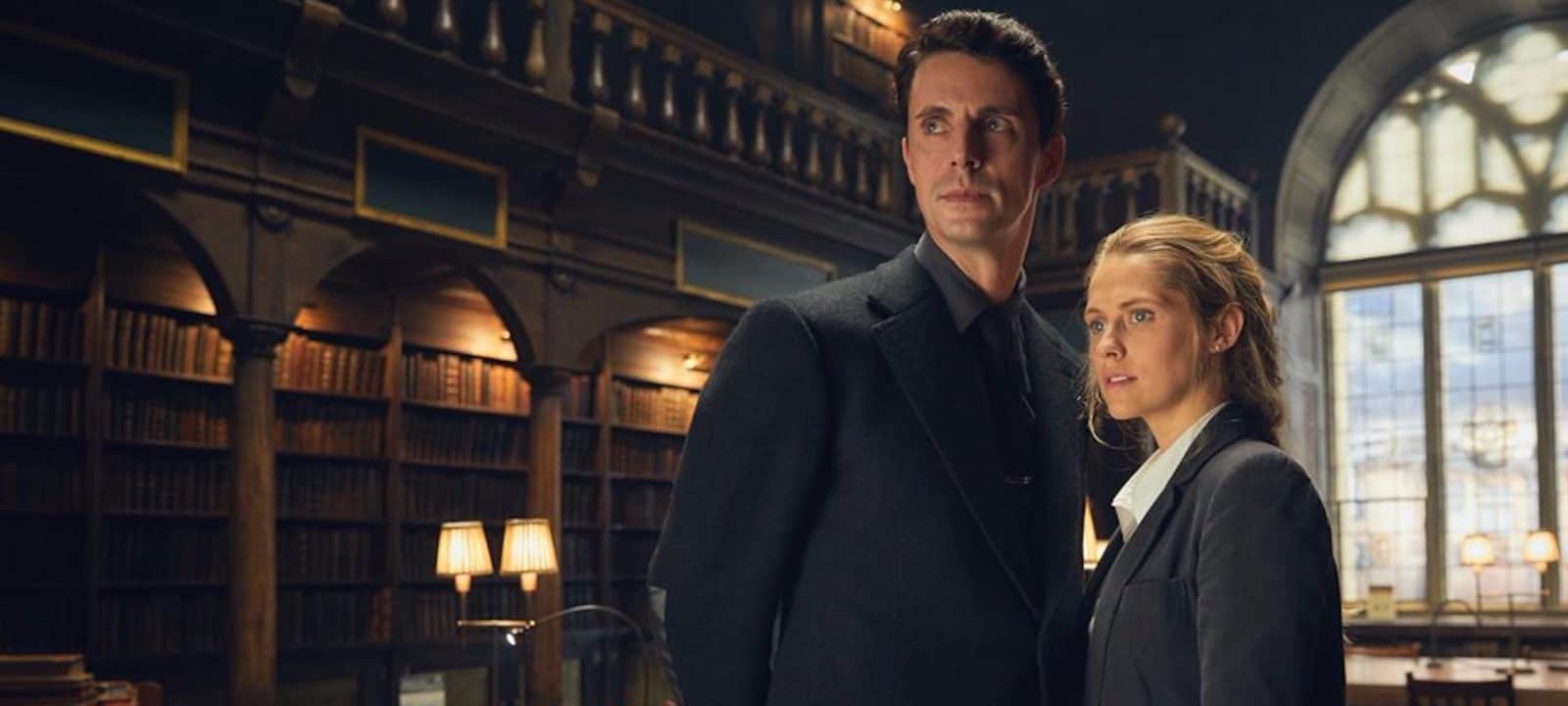 The AMC+/Sundance Now series A Discovery of Witches series centers on a forbidden relationship between Diana Bishop, a witch (Teresa Palmer) and Matthew Clairmont, a vampire (Matthew Goode). Though initially reluctant to embrace her "witchyness", Bishop realises pretty early on that denial isn't an option.
What's Happening in Season 3 of A Discovery of Witches?
The Season 3 trailer for A Discovery of Witches premiered in October of 2021 and promises our most epic season yet. We see that Diana and Matthew have returned to the present day after spending the bulk of Season 2 in Elizabethan England.
After following the couple and their friends' separate story lines, our cast will finally be reunited. We are shown that a battle seems to be building between Diana, Matthew, their closest allies, and previously known baddy Peter Knox – and the Congregation. Are we looking at an all out war between witches, vampires, and daemons as the series builds to its ultimate climax?
You can check out the full trailer below:
Season 3 Cast Details for A Discovery of Witches
A Discovery of Witches Season 3 stars Teresa Palmer, Matthew Goode, Alex Kingston, Valarie Pettiford, Lindsay Duncan, Edward Bluemel, Aiysha Hart, Daniel Ezra, Aisling Loftus, Trevor Eve, Owen Teale, Malin Buska, Gregg Chillin, Tom Hughs, James Purefoy, Steven Cree and Adelle Leonce.
It was commissioned by Zai Bennett, Managing Director of Content, Sky UK. Kara Manley is the executive producer for Sky Studios, and the show is made by Bad Wolf. EPs for Bad Wolf are Lachlan MacKinnon, Jane Tranter, Deborah Harkness, Lisa Holdsworth, Helen Raynor.
When Does Season 3 of A Discovery of Witches Premiere?
Season 3 of A Discovery of Witches is almost here! The new season will premiere on January 8th, 2022 on AMC+, Shudder and Sundance Now.
In the UK, it will air on Sky One beginning on the 7th of January, 2022.
Need to catch up on past episodes, or binge re-watch the entire series up to this point? Seasons 1 and 2 are currently streaming on AMC+, Shudder, and Sundance Now. You can check it out HERE.
A Discovery of Witches: The Books

A Discovery of Witches premiered in September of 2018, and is based upon the best selling "All Souls" trilogy written by Agatha Harkness. Season 3 will be based upon the third book of the All Souls Trilogy, Book of Life.
If you haven't yet read the books (which offer a deeper, richer look into the world), you can check them out below:
What About a Season 4 of A Discovery of Witches?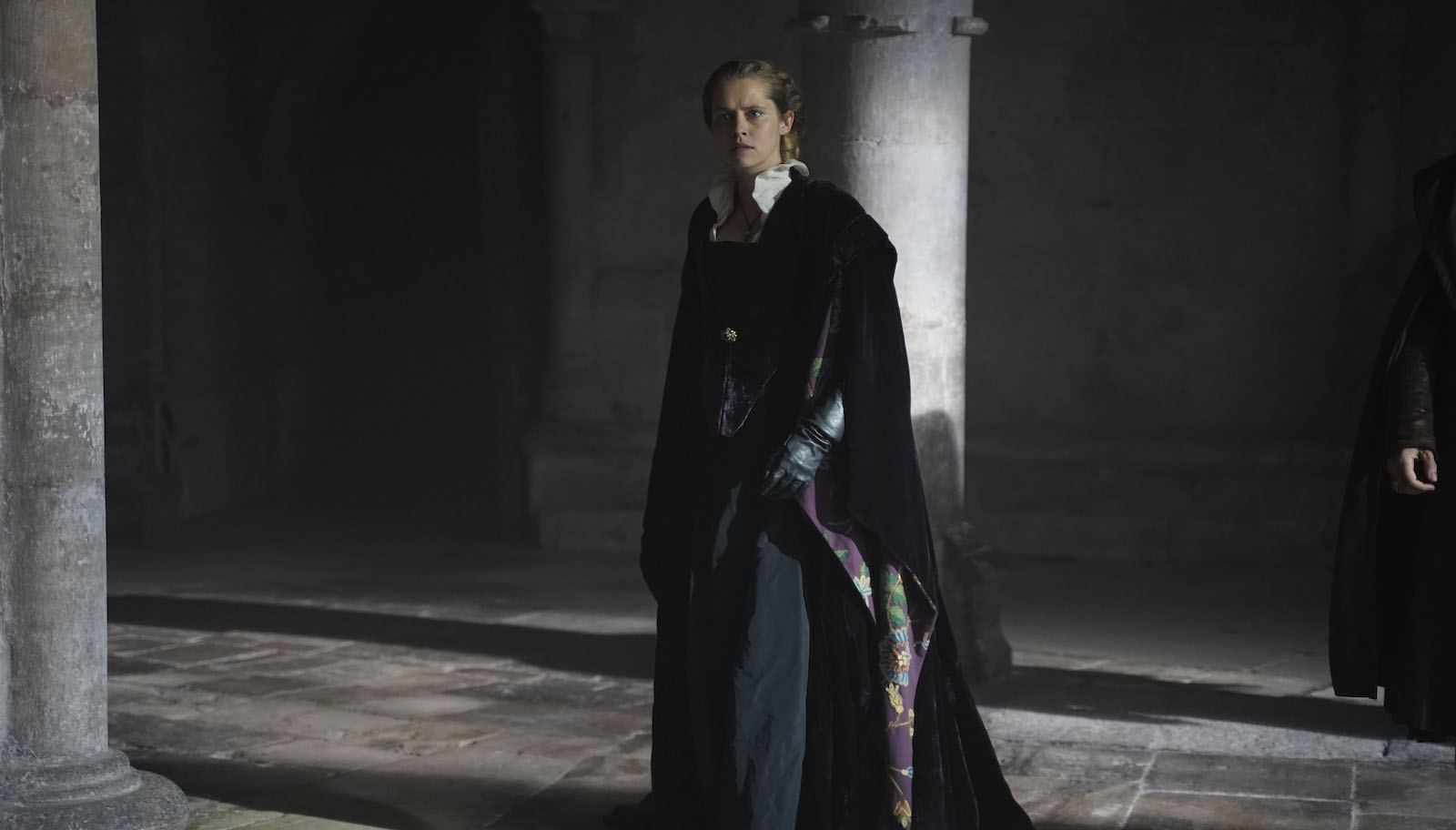 All the official communications indicate that this is the third and final season of A Discovery of Witches. Given that the book series is written as a trilogy and each season covers a single book of the series, this isn't surprising – but hopeful fans are quick to point out that Harkness has indeed written a fourth book which centers on Marcus MacNeil, rather than Matthew, and Diana.
Could this book be the key to a possible fourth season of A Discovery of Witches? Could it be a pivot point for Marcus to receive a spin off series? We certainly hope so!
Editor's Note: This is a guest post from Margaret S. that we've entered into our main editor profile because we don't know about her future availability to contribute – perhaps we'll see more from her in future!