5 Surprising Nicola Walker Performances You May Not Have Seen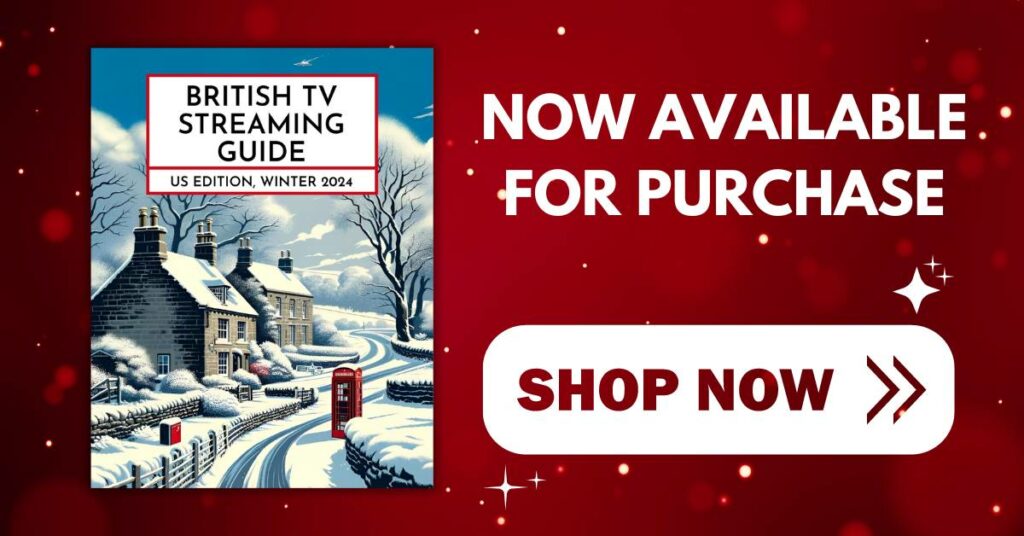 The British TV Streaming Guide: US Edition, Winter 2024 is now available. Get yours HERE.
In some cases, we earn commissions from affiliate links in our posts.
Last Updated on November 13, 2022 by Stefanie Hutson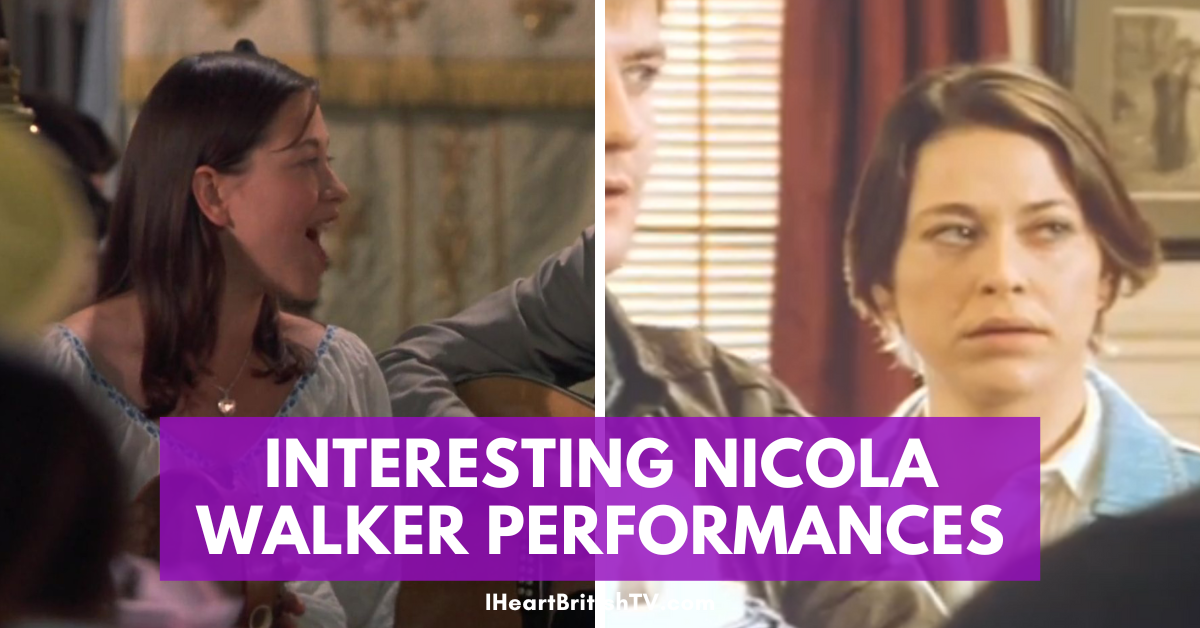 Though many people think of actresses peaking in their 20s or 30s, it wasn't until her 40s that Nicola Walker's career really took off. These days, she's everywhere.
If you watch much British TV, you've probably seen Walker in shows like River, Last Tango in Halifax, Annika, Unforgotten, Marriage, and The Split. Whether she's portraying a working class Yorkshirewoman or a powerful London divorce lawyer, she pulls it off like few others could.
Now in her early 50s, Walker isn't entirely new to the scene – but the majority of her well-known roles (aside from Touching Evil & MI5) occurred after 2010. In this post, we'll take a look at some of her interesting and sometimes surprising smaller parts before she became the dramatic powerhouse she is today.
5 Surprising Nicola Walker Performances You May Not Have Seen
Inside Men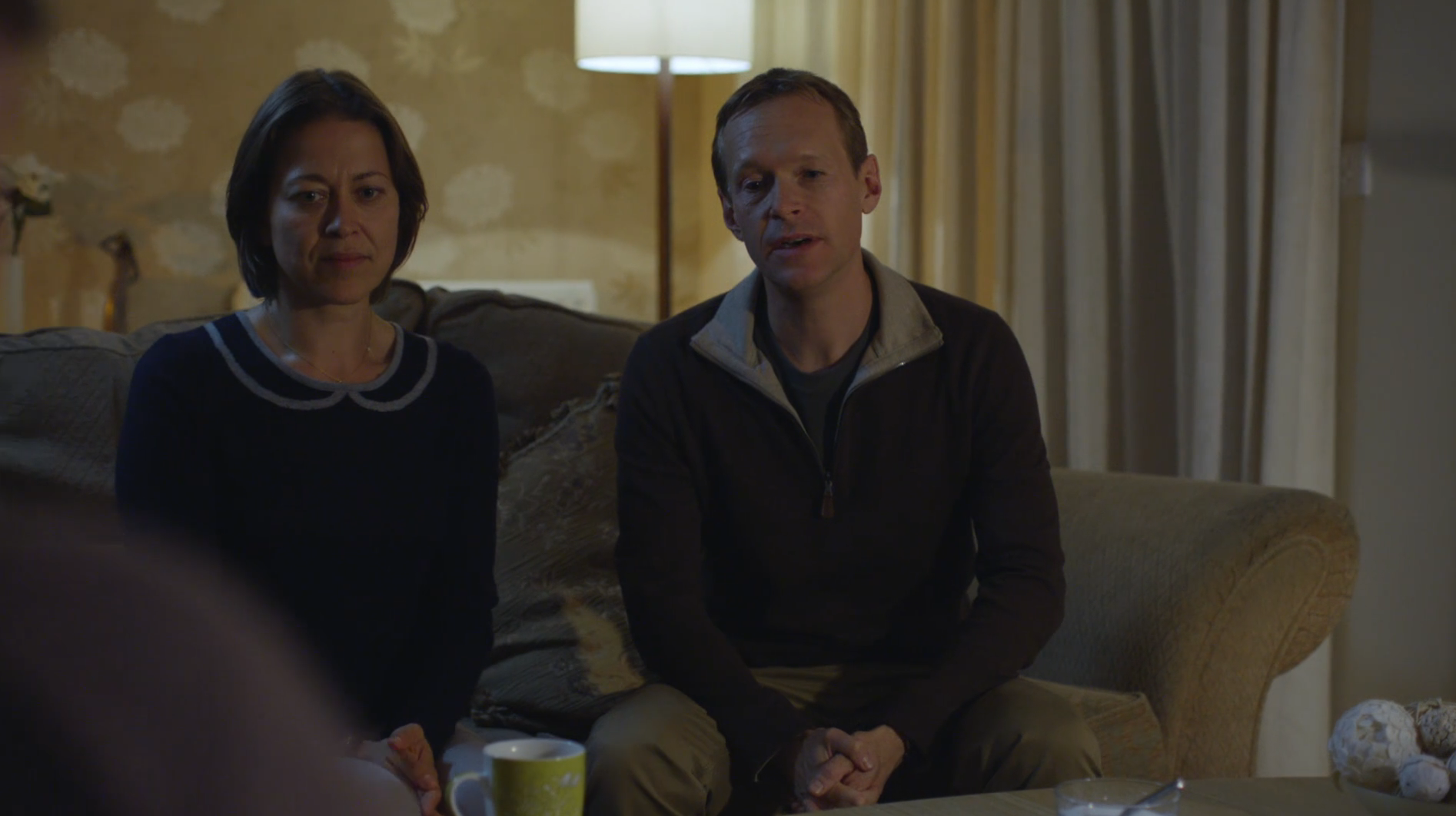 When many of us think of Nicola Walker, we think of strong, assertive female roles. In Inside Men, however, she takes on the role of wife to a man who runs a cash counting house. It's a smaller role with a lot less personality – but even here, she brings a great deal of talent and authenticity to the part.
Jonathan Creek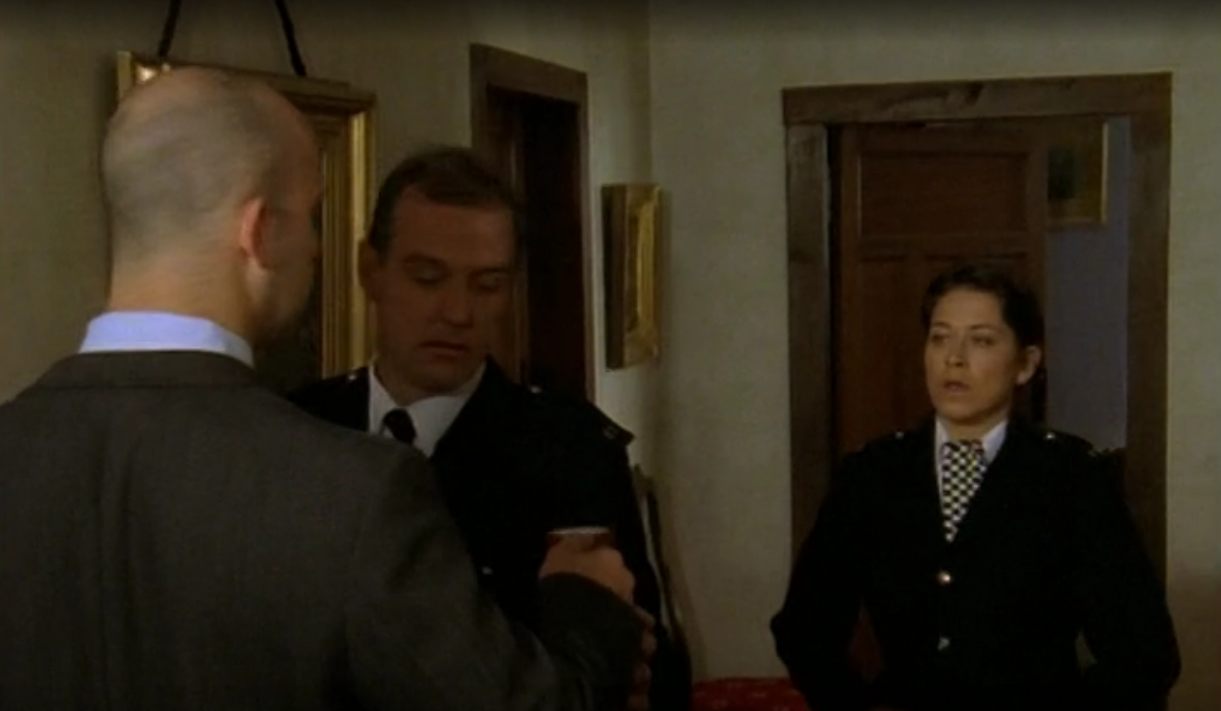 Back in 1998, Nicola Walker (then 28) had relatively few on-screen roles to her name. If you're a fan of Jonathan Creek, however, you might have noticed her in a blink-and-you'll-miss-it appearances as WPC Fay Radnor.
The episode name is "Mother Redcap", and you'll find it in season 2 (episode 6). The episode sees Jonathan puzzling over the murder of a High Court judge who's been stabbed to death in his own bed – even though nobody could have entered or left the room. Walker first appears a little more than 3 minutes into the episode.
As a side note, the rank of "WPC" would have been accurate until 1999. After that, the W was removed from female police ranks (although older people sometimes revert back to the old titles even today – sometimes out of habit, other times to be condescending). It's kind of incredible to think the separate female rank was still in use at such a late date.
Cows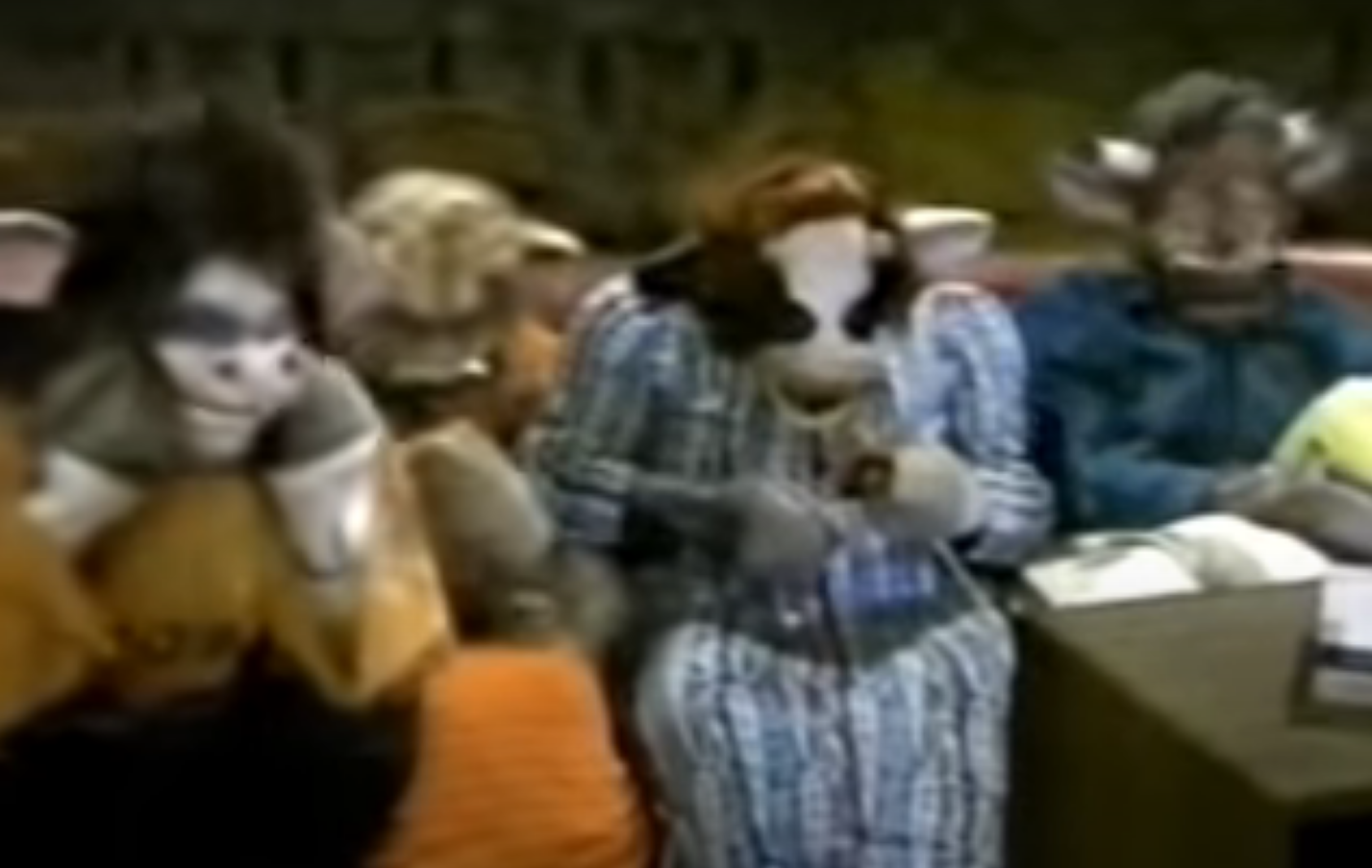 Perhaps the strangest entry on this list is Cows, the extremely short-lived Eddie Izzard-penned pilot episode that never went to series. Along with Walker, the series included British TV favourites like Sally Phillips, Pam Ferris, Kevin Eldon, and Adrian Scarborough.
The 1997 pilot episode follows a family of cows (human actors in cow suits) who live quite similarly to humans. Unfortunately, their differences are highlighted when the son brings home a human girlfriend.
There's nowhere to watch this in a strictly legal manner, and it was never ordered for a full series. Copies do float around the internet, so it's not impossible to watch – but since we like to focus on only legal streaming methods here, we'll leave you to make the decision about whether to hunt it down.
Pie in the Sky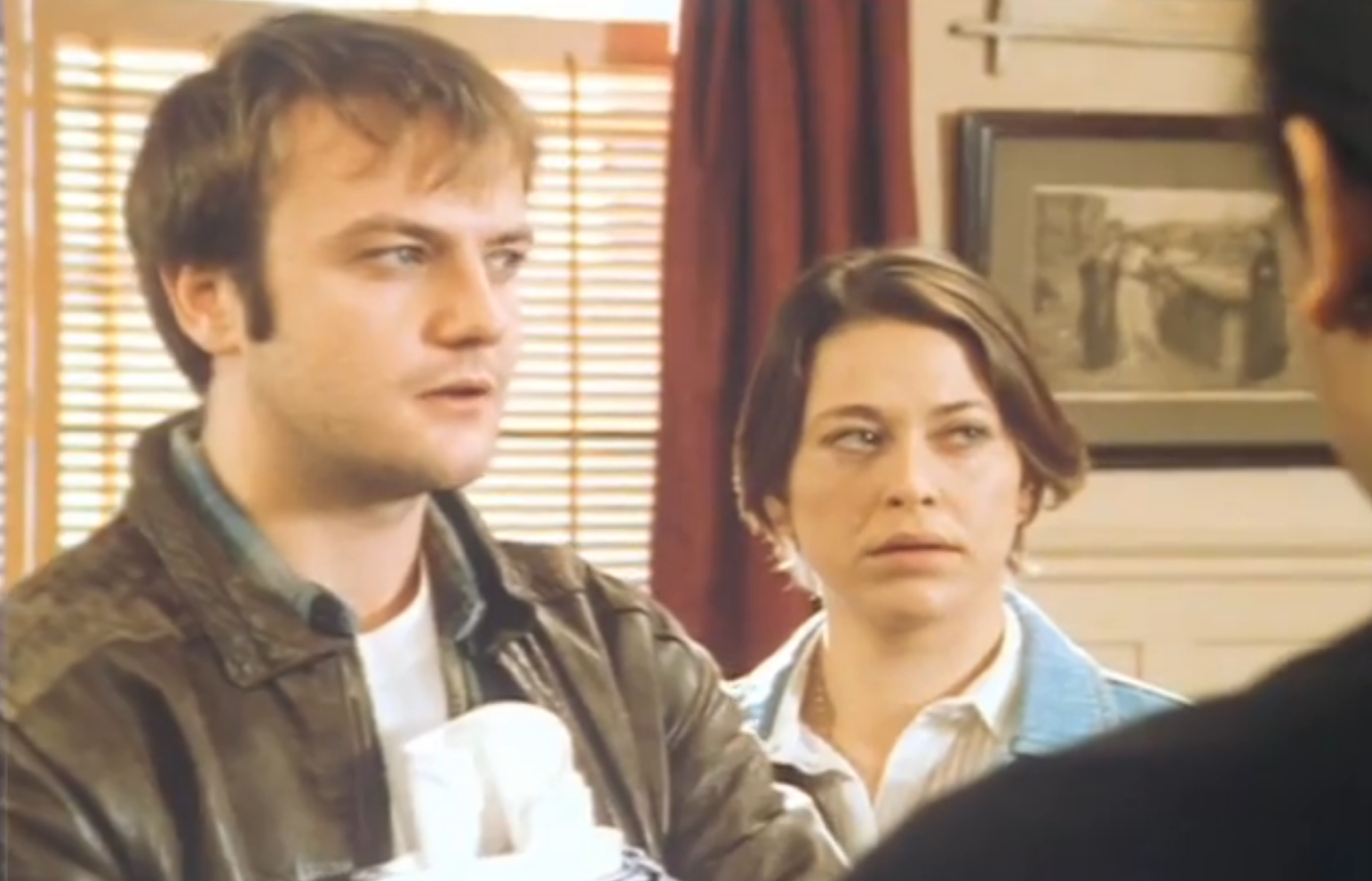 Pie in the Sky is one of the all-time great TV cosy mysteries – but most of us don't think of Nicola Walker when we remember the restaurant-based series. That's because her role was a small one, acting as a fill-in server called "Carol" while Henry and Margaret were away in London.
Want to see her episode? It's season 5, episode 7 – "In the Smoke". You can watch it HERE.
Four Weddings & a Funeral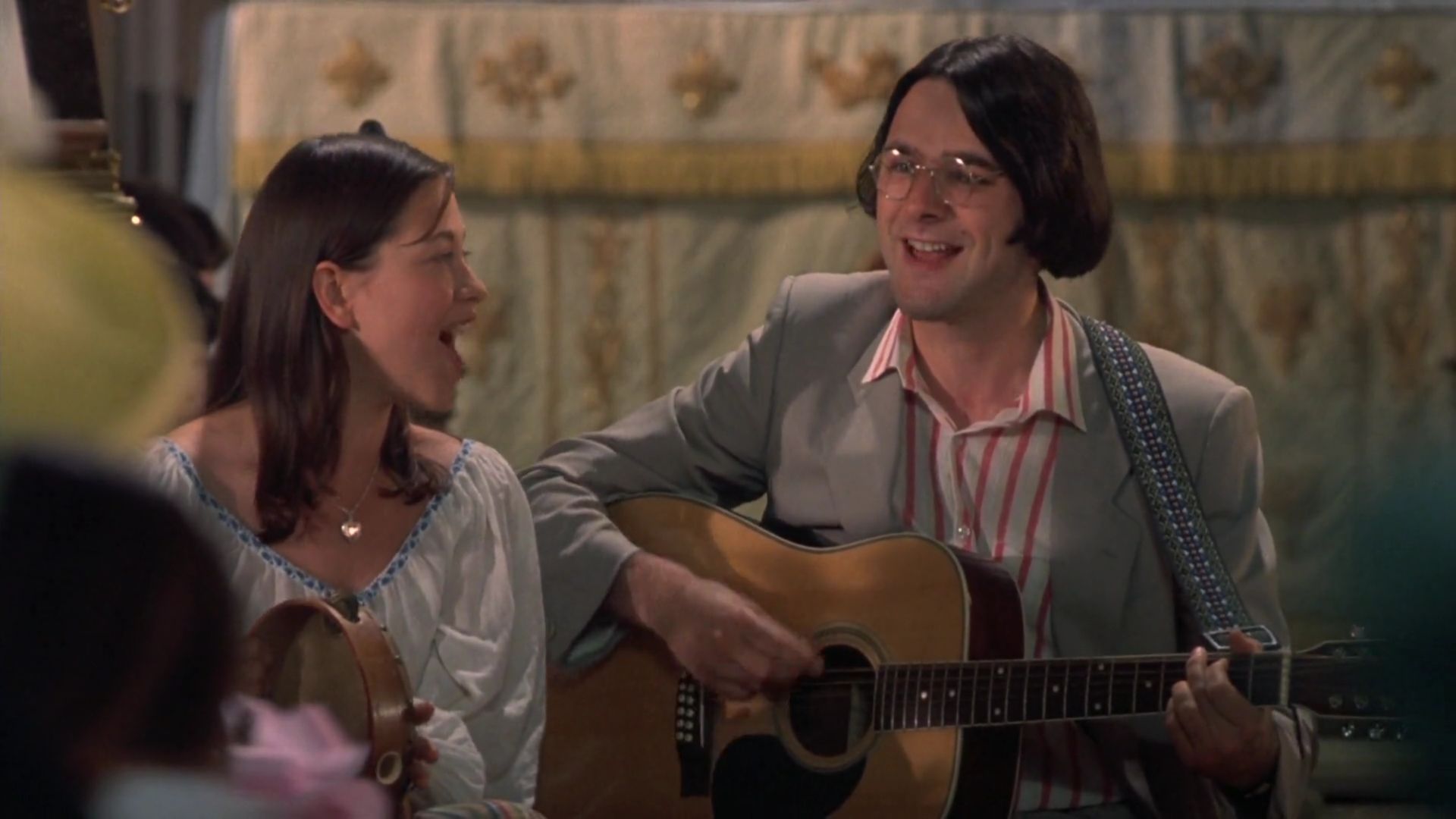 In her very first credited role (according to IMDb), Nicola Walker played a folk musician in Four Weddings and a Funeral. Just 24 at the time, she wasn't too far removed from her days with the Cambridge Footlights (the famed dramatic society at Cambridge University, known for nurturing talents like Stephen Fry, David Mitchell, John Cleese, Russell Davies, Julian Fellowes, Olivia Colman, Sue Perkins, Hugh Laurie, Douglas Adams, Richard Ayoade, Tim Brooke-Taylor, and Eric Idle.
If you haven't seen the film (or if you did, but never noticed Walker's performance), you can rent it HERE or watch it on HBO Max (as of November 2022).