James Norton Movies & TV Shows + Where to Watch Them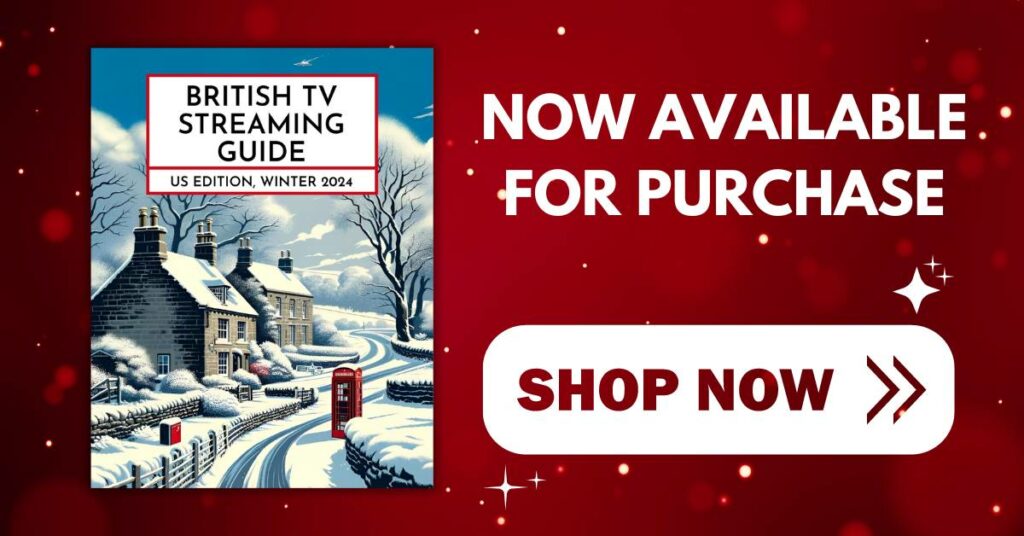 The British TV Streaming Guide: US Edition, Winter 2024 is now available. Get yours HERE.
In some cases, we earn commissions from affiliate links in our posts.
Last Updated on August 25, 2021 by Stefanie Hutson
Editor's Note: This post has been edited and updated since its original publication. As a result, it may contain statements or changes the original author wouldn't have necessarily made.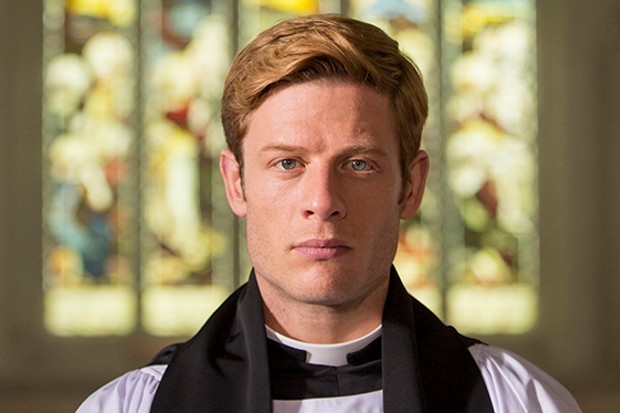 James Norton Movies & TV Shows + Where to Watch Them
Most of us first saw James Norton in Happy Valley or Grantchester... and the characters he plays couldn't be more different. Tommy Lee Royce in Happy Valley is a criminal. Sidney Chambers in Grantchester is a jazz-loving clergyman.
His talent shines through in the wide variety of roles he plays and we're always looking forward to what he's going to show up in next.
Norton grew up in North Yorkshire where he participated in school productions. He went on to study theology at Cambridge where he was a member of the Marlowe Society theatre club and then graduated with First Class Honours. Afterward, he traveled to Nepal and returned to study acting at RADA. Between stage work and film work, he's had a fairly quick jump into fame. But he sticks to his roots and often brings his father along to be an extra in shows he's working on.
If (like many of us) you're keen to see the other roles he's played and where he'll show up next, read on…
Movies with James Norton
Things Heard & Seen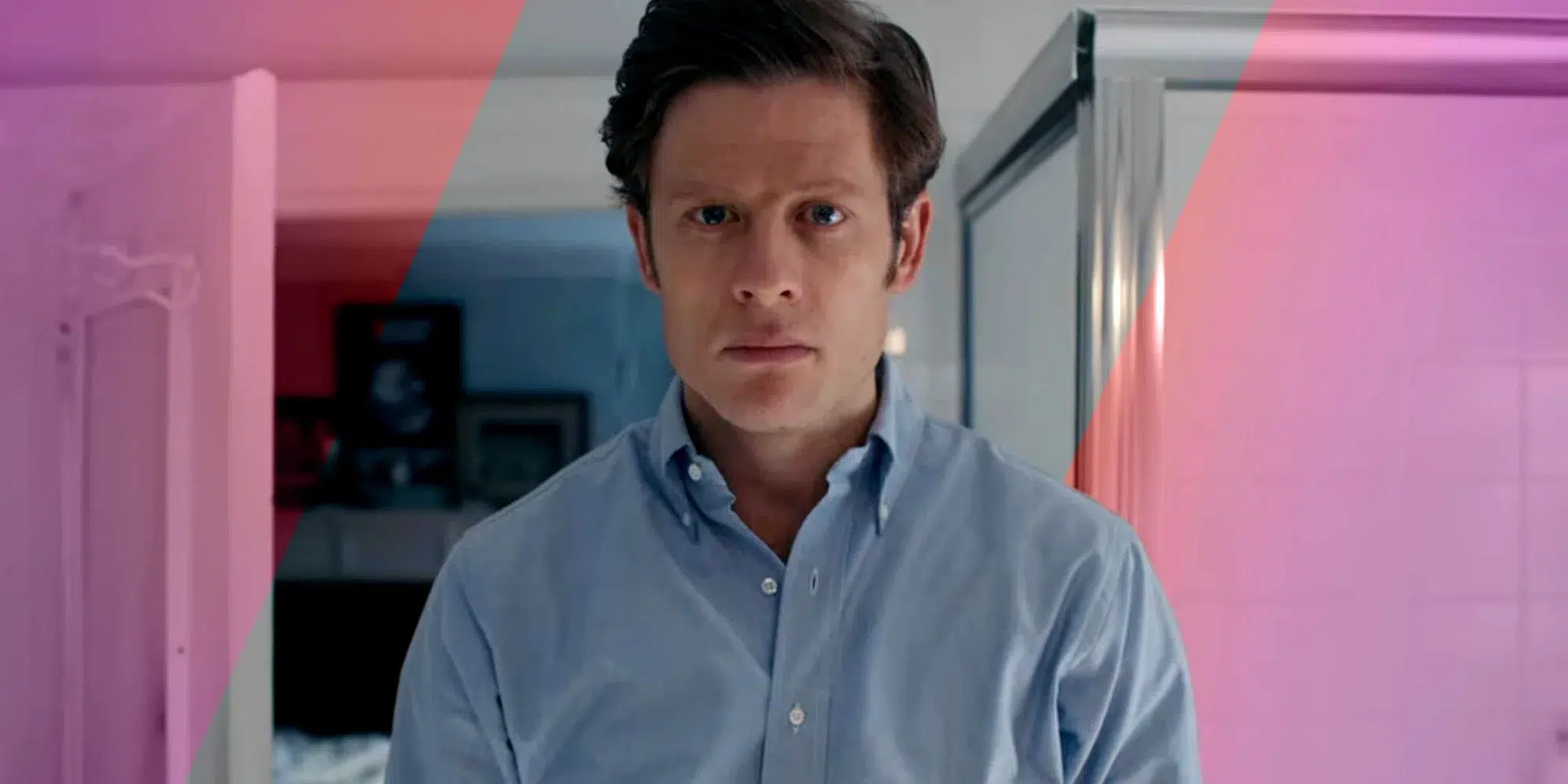 This 2021 horror-thriller follows an artist named Catherine who suspects there's something sinister going on in her marriage to George. The couple initially live in Manhattan with their daughter, but then relocate to an old farm house in upstate New York.
You'd think that after watching a few horror films, people would know better than to do things like moving to old farm houses in upstate New York, but predictably, that's when it all goes wrong for poor Catherine and George.
You can stream this one on Netflix.
An Education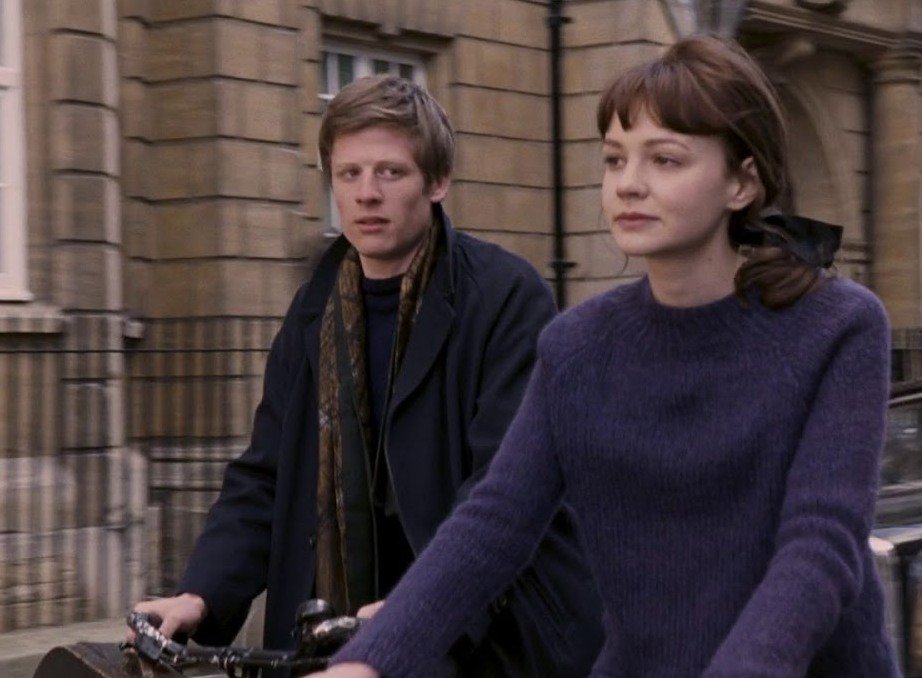 Although it's a small role and he's only credited as "student," you can see him in the 2009 drama "An Education" starring Carey Mulligan, Peter Sarsgaard, Rosamund Pike, and Dominic Cooper. In the film a student begins a relationship with an older man. It's a coming of age story with Carey Mulligan in the leading role, so if you enjoy her work, this is definitely not one to miss. She won many awards for her performance, including a BAFTA Award for Best Actress in a Leading Role. She was also nominated for an Academy Award for Best Actress in this role.
Fun fact: This is Norton's first credited role on Internet Movie Database.
An Education is streaming on Sundance Now.
Bonobo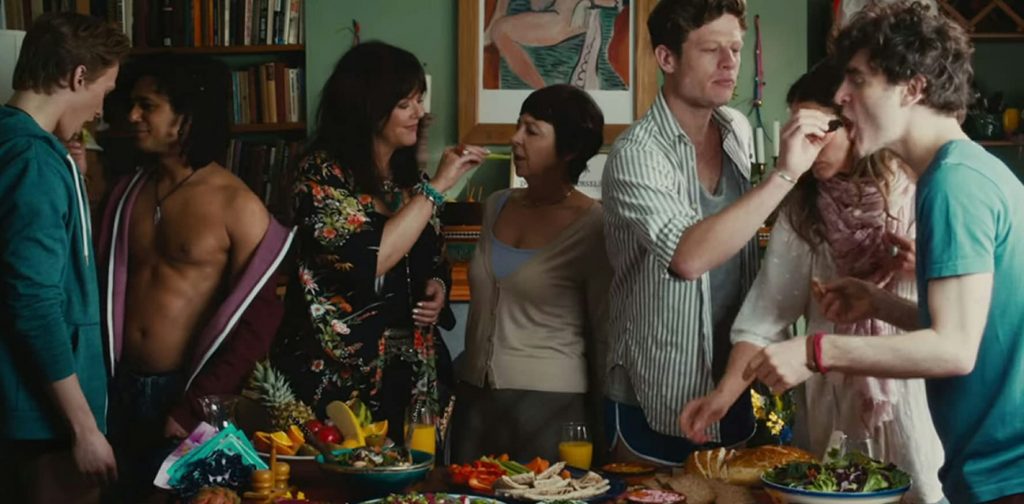 Bonobo is a drama-comedy about a mother and daughter whose relationship is on the rocks. Of all things, it seems a hippie commune might be the only thing that can bring them together. It also stars Tessa Peake-Jones and Eleanor Wyld.
Although it has its humorous moments… at its heart, this movie is about a mother and daughter's relationship and how they're coming to terms with life.
Stream Bonobo on Amazon Prime.
Hampstead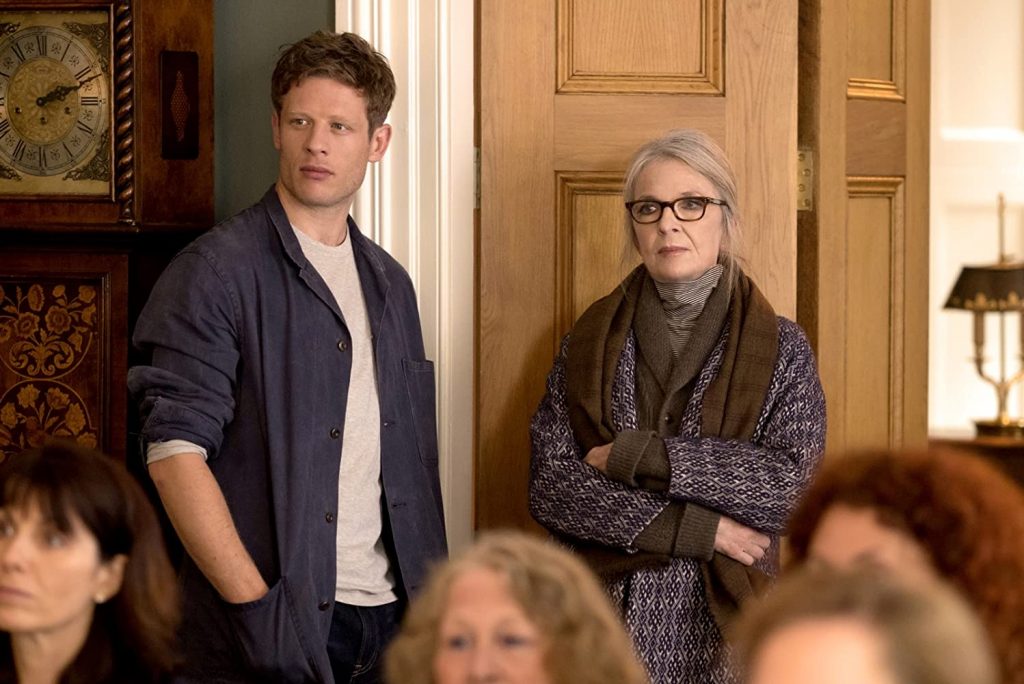 Hampstead follows the story of Donald Horner (Brendan Gleeson) who is living in a shack on Hampstead Heath when he falls in love with an American widow named Emily Walters (Diane Keaton). When developers threaten to evict him, she helps him fight for his home. Norton plays Emily's son, Philip Walters.
Hampstead also stars Lesley Manville, Phil Davis, and Simon Callow, among others.
Hampstead is based on a true story. You can stream it on Showtime or purchase it on Amazon.
Little Women (2019)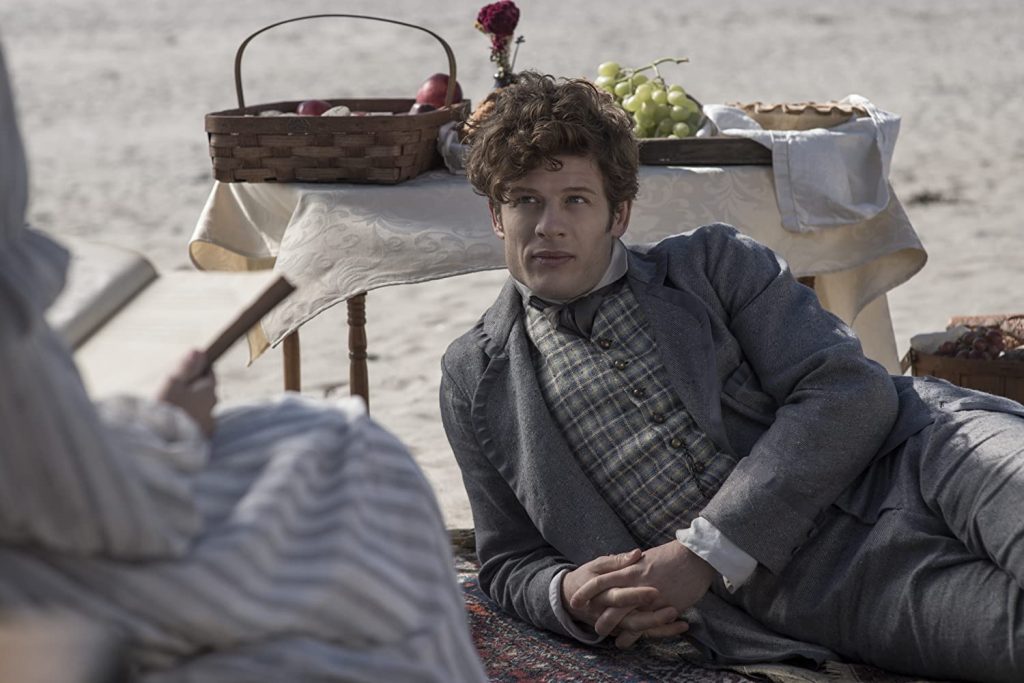 Based on the novel of the same name by Louisa May Alcott, this adaption stars Saoirse Ronan, Emma Watson, Florence Pugh, Eliza Scanlen, Laura Dern, Timothée Chalamet, Meryl Streep, Tracy Letts, Bob Odenkirk, James Norton, Louis Garrel, and Chris Cooper.
It follows the lives of four sisters during the years after the US Civil War and utilizes a non-linear format.
You can rent or own this highly-rated adaption on Amazon.
Flatliners (2017)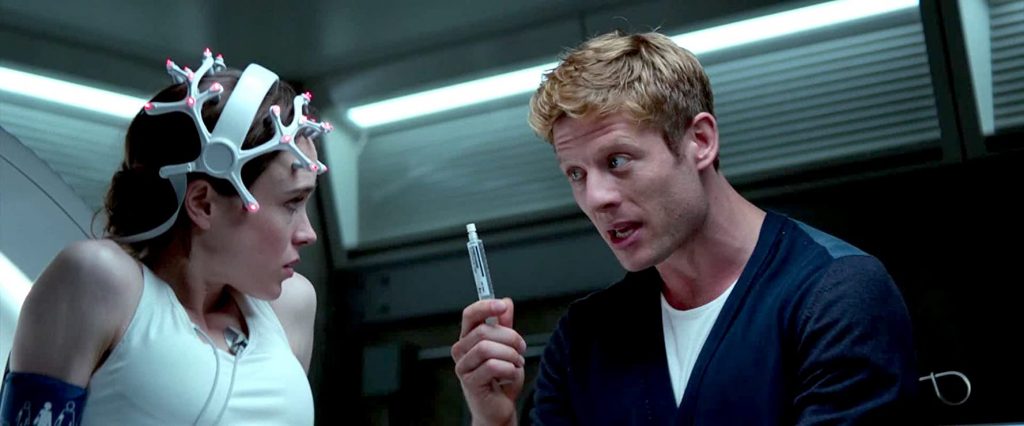 Flatliners is a remake of the 1990 film of the same name. It is about a group of medical students who experiment with near-death experiences. It stars Ellen Page, Diego Luna, Nina Dobrev, James Norton, and Kiersey Clemons. It's rated PG-13, which probably has something to do with a sex scene you might want to see if that's your kind of thing.
Flatliners (2017) was not as well reviewed as the original, but if you are a fan of Norton and don't mind watching an American thriller flick, it's worth checking out.
You can rent or purchase it on Amazon.
Mr. Jones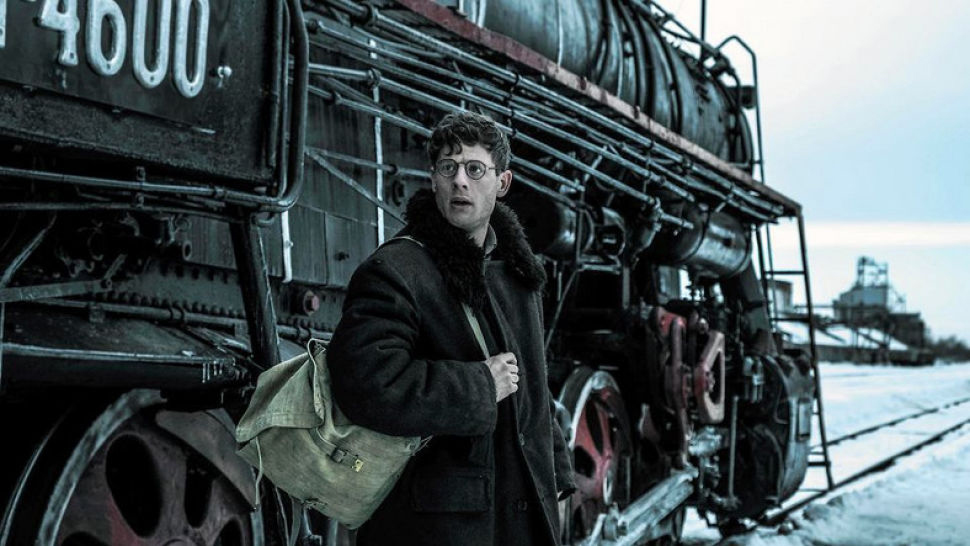 Mr. Jones takes place in 1933 Ukraine. Welsh journalist Gareth Jones (Norton) travels to the Soviet Union and discovers Stalin's "utopia" is just propaganda.
Jones is the first person to alert the western media of a horrific famine that is, in no uncertain terms, mass murder. It's based on the true story that went on to inspire George Orwell's classic novel Animal Farm.
Mr. Jones also stars Vanessa Kirby and Peter Sarsgaard.
It's available for rent or purchase on Amazon.
Rush
Blink and you will miss him! Norton's character is Guy Edwards; he's wearing a red jacket and has long hair. Ron Howard's film Rush is about the friendly rivalry between Formula 1 drivers James Hunt (Chris Hemsworth) and Niki Lauda (Daniel Brühl). It's a great film if you like drama and suspense. You don't need to be a gearhead to enjoy it.
I had to include it because it's one of my all time favorite films!
To Walk Invisible: The Brontë Sisters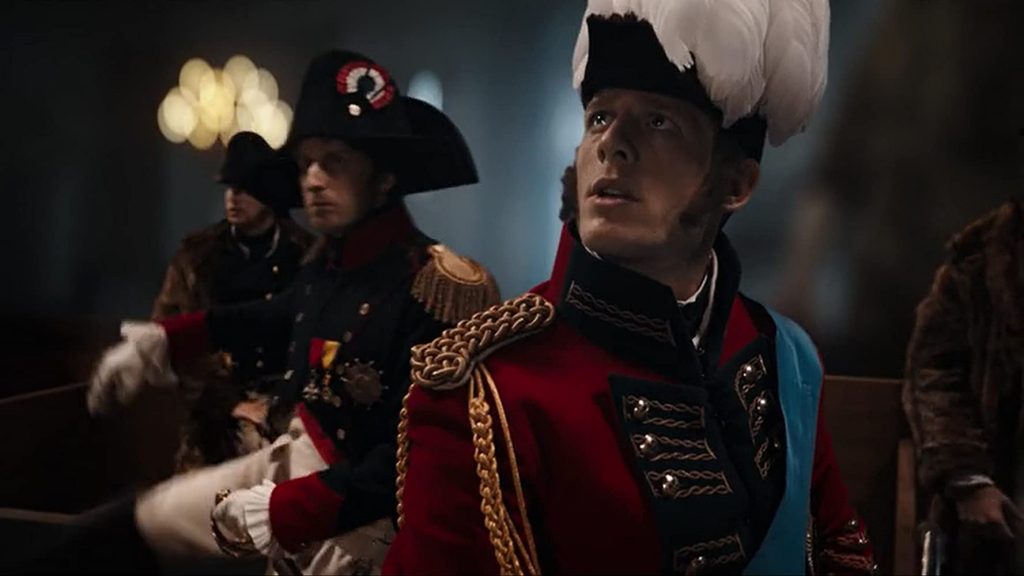 To Walk Invisible is a movie about the strength of women in a male-dominated world. It follows the lives of the Bronte sisters. In the movie, we watch as the Bronte sisters persevere to publish their novels.
Norton plays the Duke of Wellington.
To Walk Invisible: The Bronte Sisters is streaming on Amazon. It's listed as two episodes even though it's two hours long. This is because it aired on PBS Masterpiece as two parts. Enjoy!
Upcoming Movies
Nowhere Special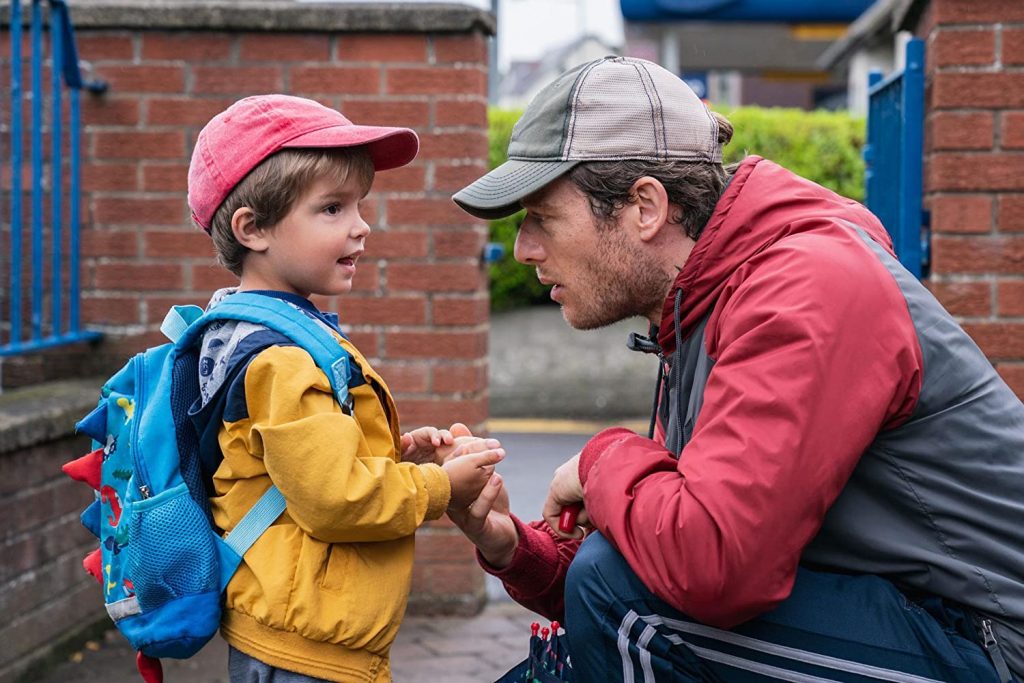 In Nowhere Special, Norton plays a window cleaner with a young son. When he finds out he only has a few months to live, he realizes he must find the perfect home for his little boy. This heart-wrenching tale is based on a true story.
Rating, run-time, and release date are yet to be announced.
Things Heard & Seen
Things Heart & Seen is a thriller starring Amanda Seyfried, Natalia Dyer, and James Norton.
It is about an artist who moves to the Hudson Valley to a home with a dark history where she begins to suspect her marriage has its own darkness. Vague, right? I guess we'll have to wait to find out more.
It's due out in 2020.
Heart of Darkness
Heart of Darkness is an animated feature film adapting Joseph Conrad's classic work. Even if you don't watch animation, you'll be glad this is on your radar: it stars the voices of James Norton, Michael Sheen, Matthew Rhys, and Andrew Scott.
It's currently in-the-works and we do not have a projected release date yet.
TV Shows with James Norton
Black Mirror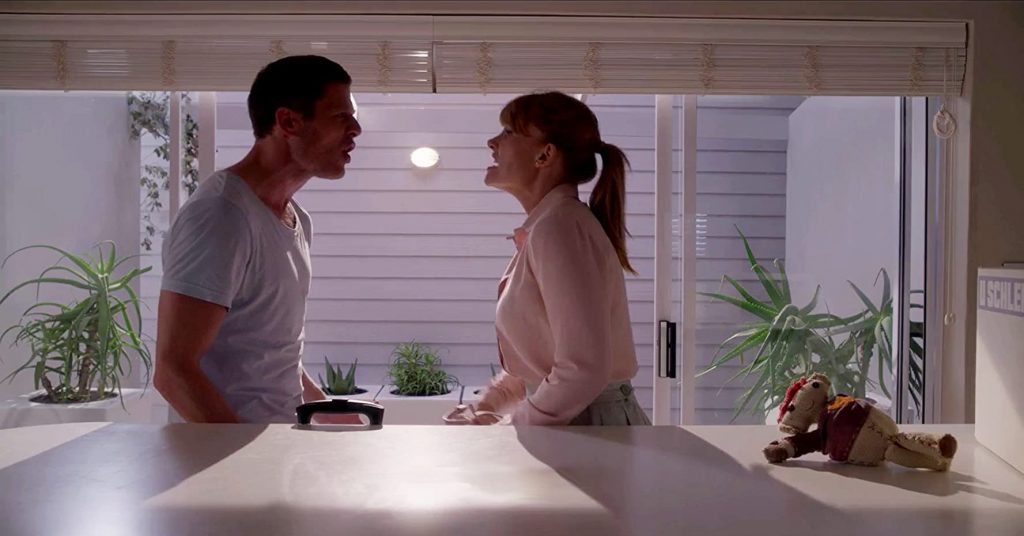 Norton appeared in an episode of Black Mirror called Nosedive (season 3, episode 1). If you started watching Black Mirror with episode one and got turned away, this is a great opportunity to try it again.
I like to say that the first episode, as grotesque as it is, weeds out far too many viewers who would otherwise enjoy the rest of the show. Each episode is a stand-alone story, so you can pick up wherever you want to.
Nosedive is a great episode to start. It takes place in a world where everyone has a social score. Eager to boost her social score, Lacie Pound (Bryce Dallas Howard), knows she will get everything she's ever wanted when she's invited to a posh wedding, but in a perfect world, there's no room for imperfections. Norton plays Rayn Pound, Lacie's brother.
Black Mirror is streaming on Netflix. Norton is in season 3, episode 1.
Blandings
Blandings is a comedy starring Timothy Spall and Jennifer Saunders. Norton only appears in the first episode, so it's a great opportunity to see if the show is to your liking.
Blandings Castle is a quirky place to live full of quirky characters. Lord Clarence Threepwood, played by Spall, is the Ninth Earl of Emsworth. All he wants is to be left alone with his precious pig, The Empress. But people just won't leave him alone.
Blandings is streaming on Amazon.
Death Comes to Pemberley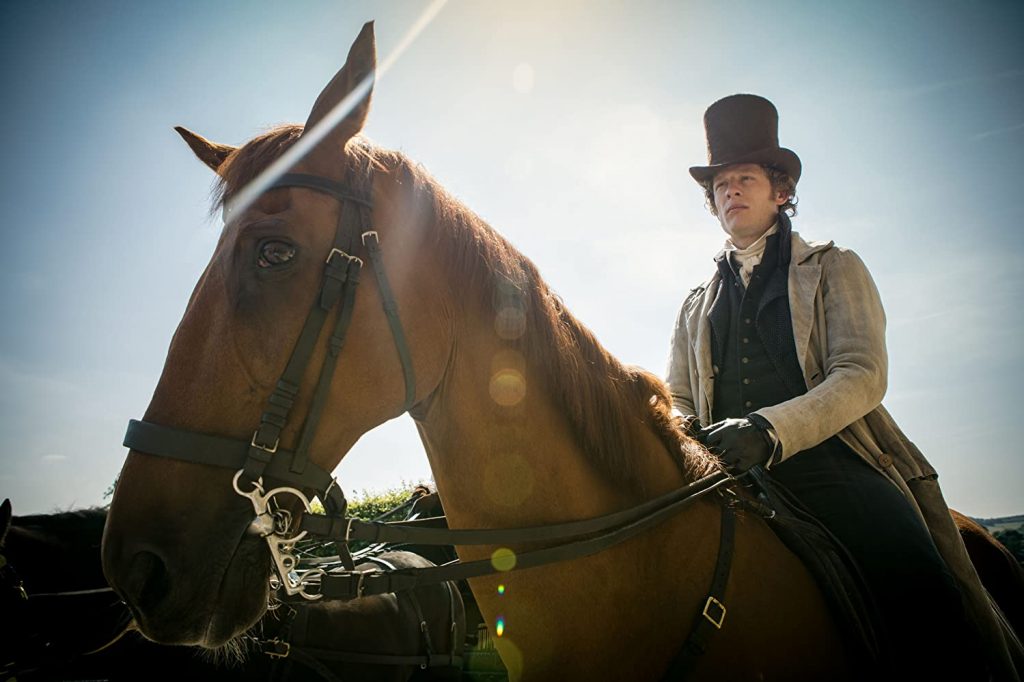 Jane Austen fans, take note: Death Comes to Pemberley is based on a book by P.D. James. It's set six years after the marriage of Elizabeth Bennet and Mr. Darcy (Pride & Prejudice) when a death interrupts their party.
It stars Matthew Rhys as Mr. Darcy, Anna Maxwell as Elizabeth, and also includes Matthew Goode and Jenna Coleman. Norton plays Henry Alveston and is in all three episodes of the miniseries.
It is currently only available on DVD.
Doctor Who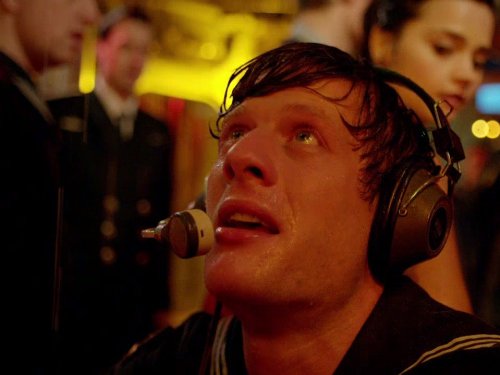 Norton also appeared in an episode of Doctor Who titled Cold War. In Cold War, The Doctor (Matt Smith) and Clara (Jenna Coleman) find themselves on a Russian submarine. If you're a Doctor Who fan and didn't recognize Norton on your first go-round, it's time for a re-watch!
Doctor Who is currently streaming on HBO Max. More info.
Or your can purchase whole seasons and individual episodes on Amazon.
Grantchester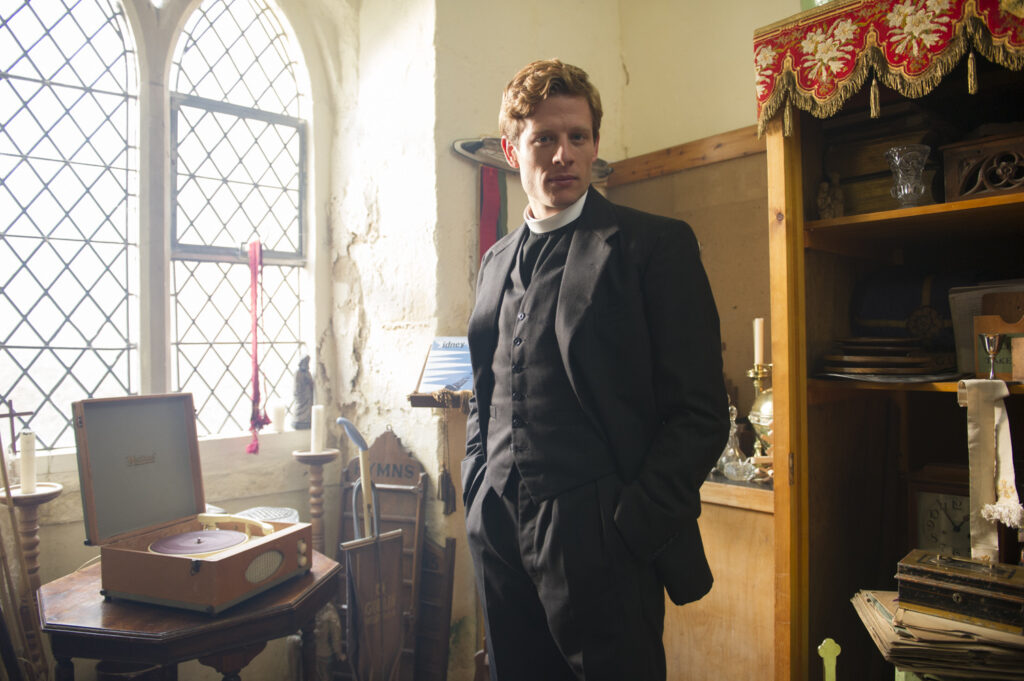 In Grantchester, Norton plays a young jazz-loving vicar in a complicated relationship with a woman he can't have. He and a veteran cop (Robson Greene) work to solve the crimes of their community. If you like will-they-won't-they romances and mysteries, this one's for you.
Grantchester is streaming on Amazon Prime.
Happy Valley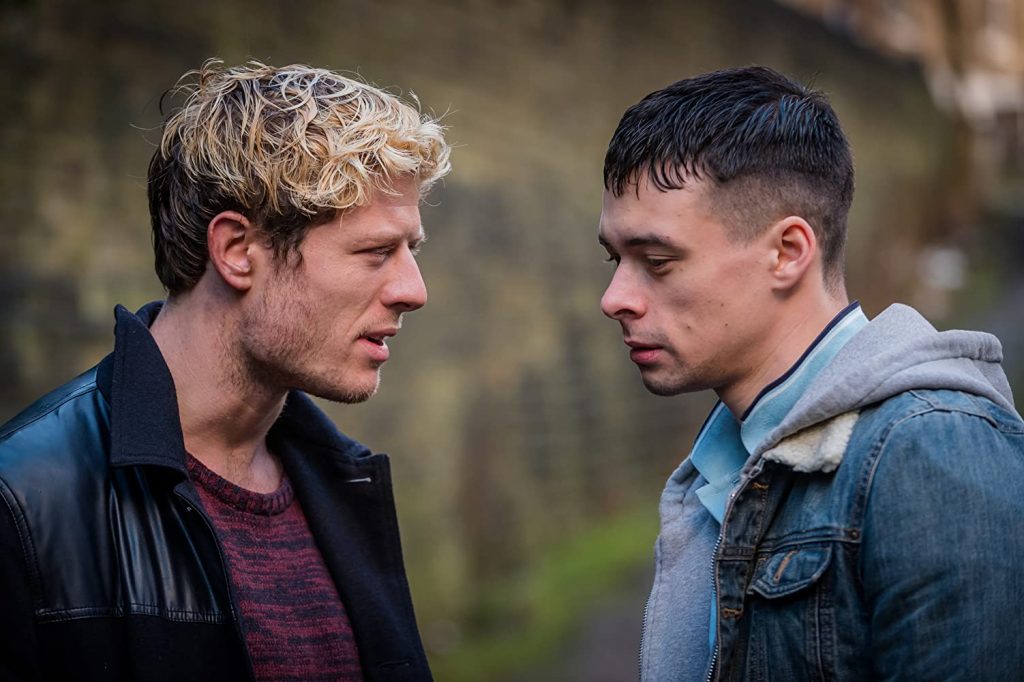 Happy Valley is anything but happy. It primarily follows the story of Catherine Cawood (Sarah Lancashire) and her family. She is a police officer with a complicated family life, made more complicated by Norton's character, Tommy Lee Royce, who is the father of her grandson.
If you love complex characters and nail-biting drama, check out Happy Valley.
It also stars Siobhan Finneran, Karl Davies, Joe Armstrong, Shane Zaza, and Charlie Murphy, among many other familiar faces.
Two seasons are currently available to own on Amazon.
A third and final season is in the works.
Inspector George Gently
Norton has the small role of a murder suspect in the episode of George Gently titled Gently with Class. He plays the song of a posh, over-protective mother. We first see Norton has he's being dragged in by her. If you're a Gently fan but you didn't notice him the first time 'round, it's time for a re-watch.
George Gently is streaming on Acorn. Norton is in season 5, episode 2.
Life in Squares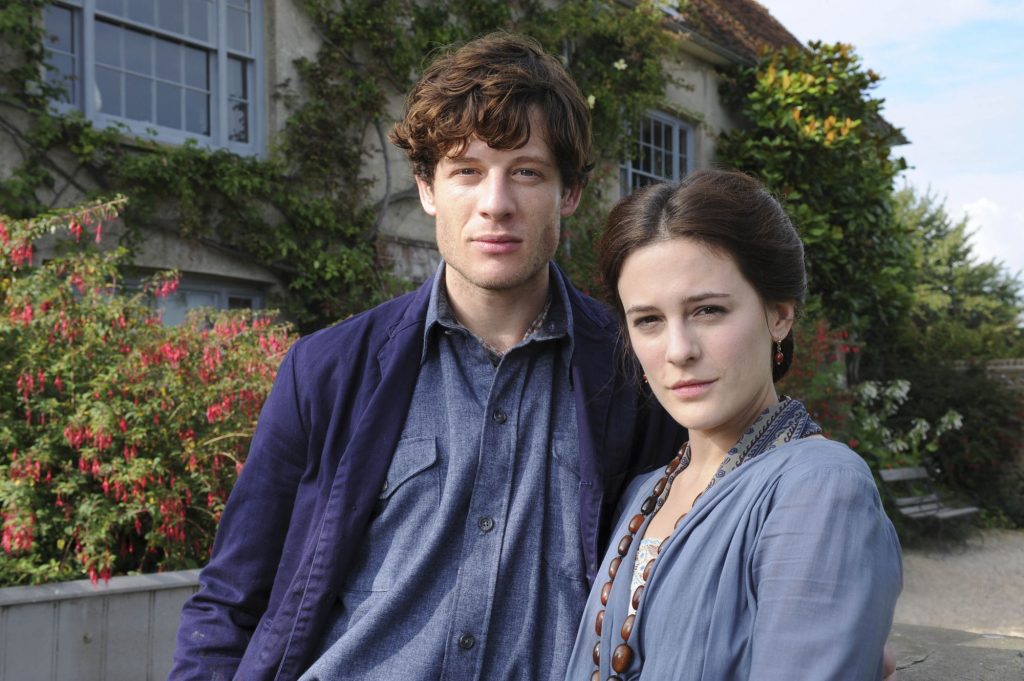 Life in Squares is a miniseries following the lives of sisters Vanessa Bell and Virginia Woolf and their inner circle of friends. It's a three-part miniseries with a cast that changes as time moves on. James Norton and Rupert Penry-Jones both play Duncan Grant.
Stream Life in Squares on Amazon Prime.
McMafia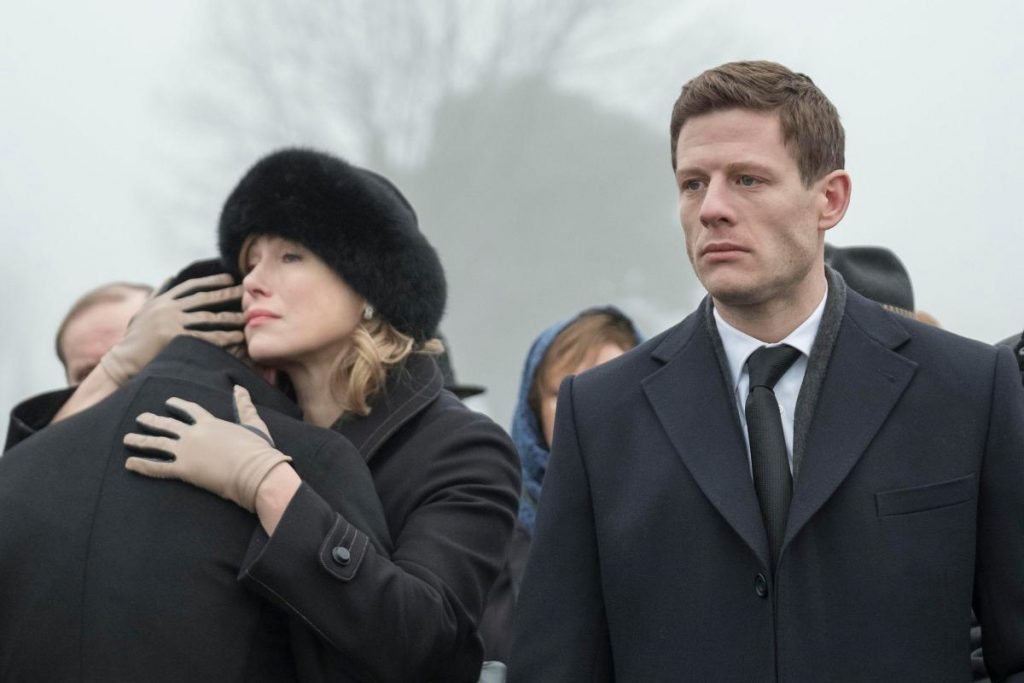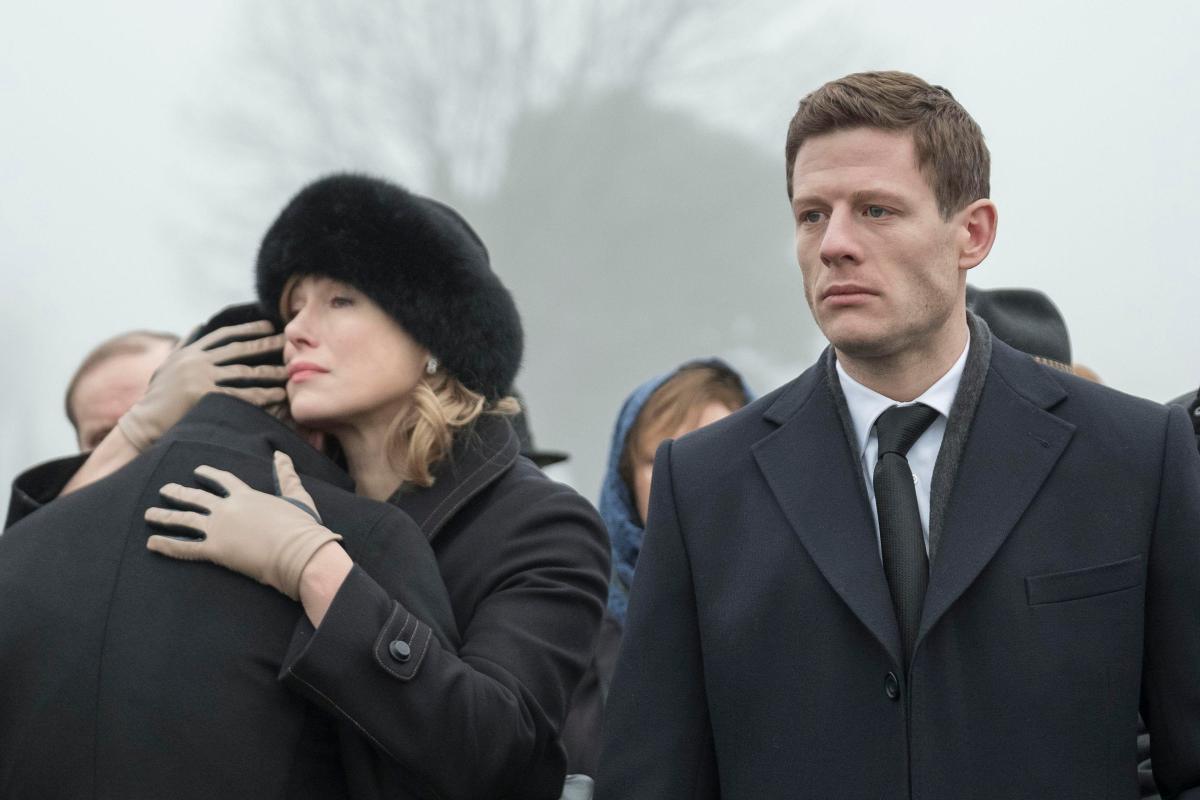 Norton stars in McMafia, the story of Alex Godman, a British-raised Russian living in London whose mafia family is living in exile. Alex has made a legitimate life for himself in finance, but a murder threatens everything he's built by dragging him into a criminal underworld.
McMafia is streaming on Sundance Now.
It was renewed for a second season but it has yet to air.
The Trial of Christine Keeler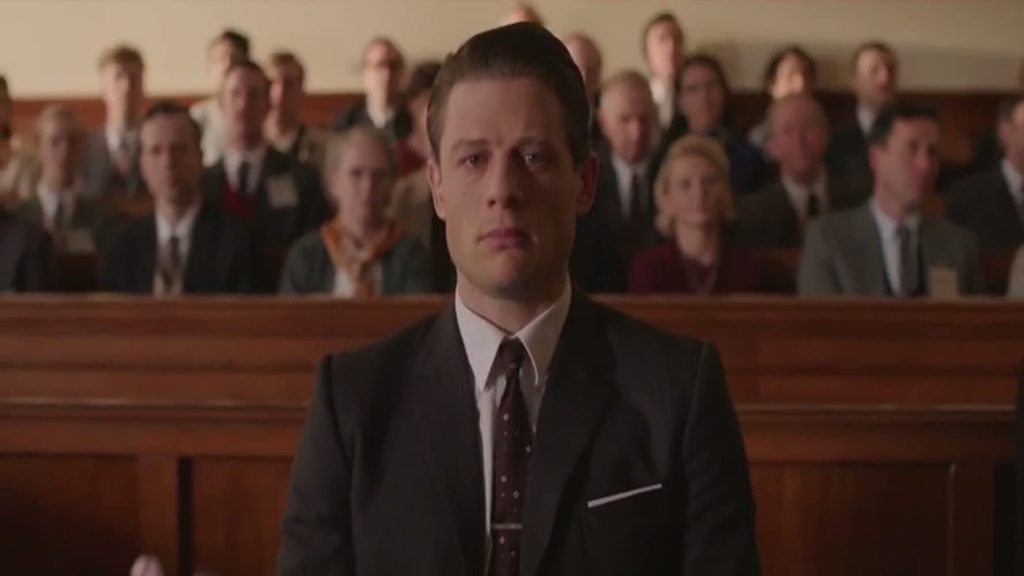 The Trial of Christine Keeler is a six-part miniseries based on the true story of a political sex scandal in the 1960s that staggered the British government. In it, Norton plays Stephen Ward.
It also stars Sophie Cookson as Christine Keeler, Emilia Fox, Anton Lesser, Peter Davison, and Ellie Bamber.
The Trial of Christine Keeler is available to purchase on a region 2 DVD which you'll need a region-free DVD player to watch.
War & Peace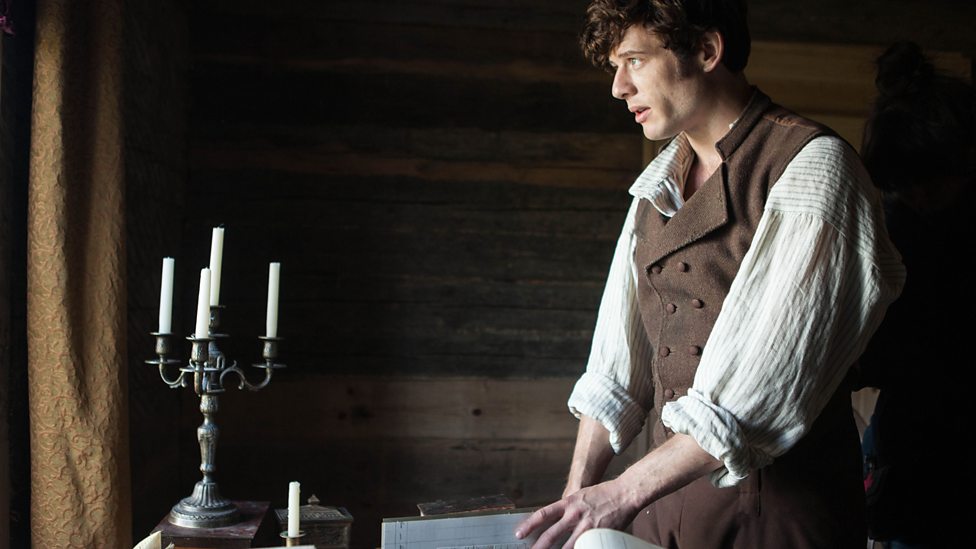 War & Peace takes place in imperial Russia and follows the ebb and flow of five aristocratic families. In particular, it shows how the lives of three people are affected by Russia's wars with Napoleon.
This six-part adaption of Tolstoy's classic novel also stars Paul Dano, Lily James, Tom Burke, Jim Broadbent, Rebecca Front, and Tuppence Middleton.
You can own War & Peace on Amazon.
The Nevers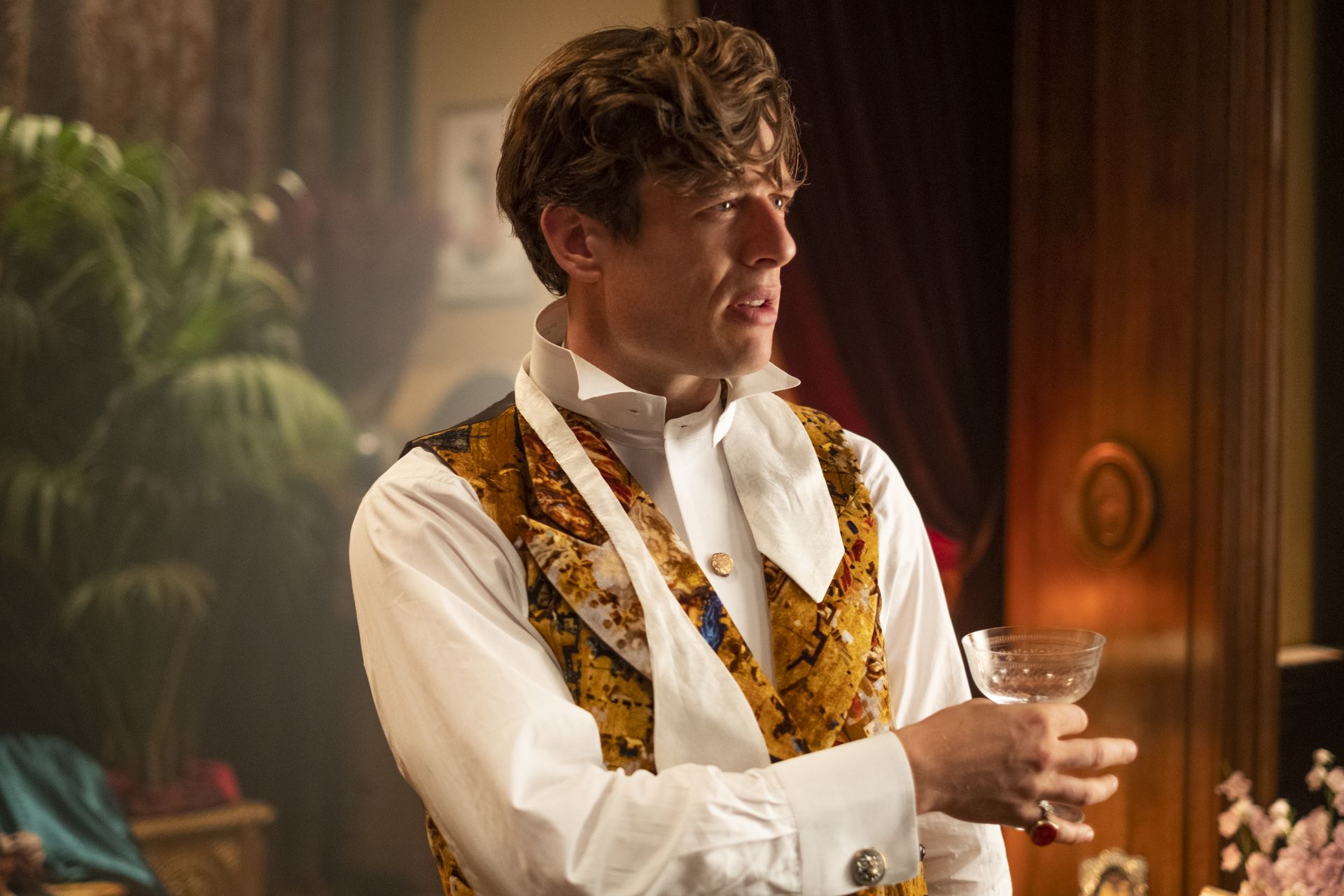 The Nevers is a Joss Whedon sci-fi drama series about a group of Victorian Londoners, mostly women, who gain special abilities after a supernatural event. Norton plays Hugo Swann, an aristocratic and pansexual club owner. You can stream it on HBO Max or get it on DVD HERE.
What are your favorite James Norton roles?
What are your favourite James Norton movies and TV shows?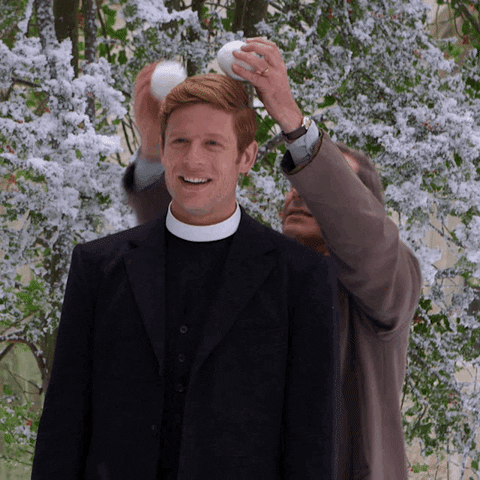 Save it to Pinterest!