3 Ways British TV Shows Might Be Affected by US Actor & Writer Strikes
In some cases, we earn commissions from affiliate links in our posts.
Last Updated on July 31, 2023 by Stefanie Hutson
Anyone who pays much attention to the news will have heard that in the US, labor unions for Hollywood screenwriters and actors went on strike during the summer of 2023 (and remain on strike at time of writing).
The Writers Guild of America began their strike on May 2nd, while the Screen Actors Guild went on strike on July 14th. It's the first time the two organisations have been on strike simultaneously since 1960.
Though the particulars vary a bit for each union, two of the biggest issues for both boil down to:
The streaming era has ushered in new ways for companies to reduce staff, increase workloads, reduce the quality of working conditions, and decrease compensation for writers and actors. While this may not hurt the extremely well-paid, well-known writers and actors, it's been devastating for the working masses who make up the bulk of the industry. That's especially true since many are required to live in extremely high cost of living areas – and all of that makes it even harder for people from poor and working class backgrounds to break into the industry or stay afloat in between jobs.
Artificial intelligence (AI) represents a threat to creative livelihoods. The tech world told us AI would help automate the worst and most boring jobs – but it turns out the computers are coming for some of the most creatively fulfilling and enjoyable jobs, too. As the quality of AI continues to improve, it becomes increasingly likely that it will be used to hoard more money at the upper levels of the industry while paying even less to the people who actually MAKE the films and shows we all love. If you can get professionals to outline a concept and then let AI handle the bulk of the work, you can save money. If AI can do much of the writing and then you just bring in one or two seasoned writers to "polish it up", you save money. If you can grab someone's voice or likeness and use AI to replicate it in additional roles or scenes, you save money. All that means more money for investors and executives and less money for the actual talent.
Needless to say, we support the hard-working professionals who've made the difficult decision to strike. We value creative work and we want to see those creatives receiving a fair portion of the profits.
Given that these strikes are happening in the US, it might seem like they'll only affect American shows – but that's not entirely true.
3 Ways British TV Shows Might Be Affected by US Actor & Writer Strikes
The events below aren't guaranteed to happen, and the extent to which they occur will depend on the length of the strike and how each production is staffed and structured. The first item on the list is already happening, though…
1 | Co-Productions May Be Disrupted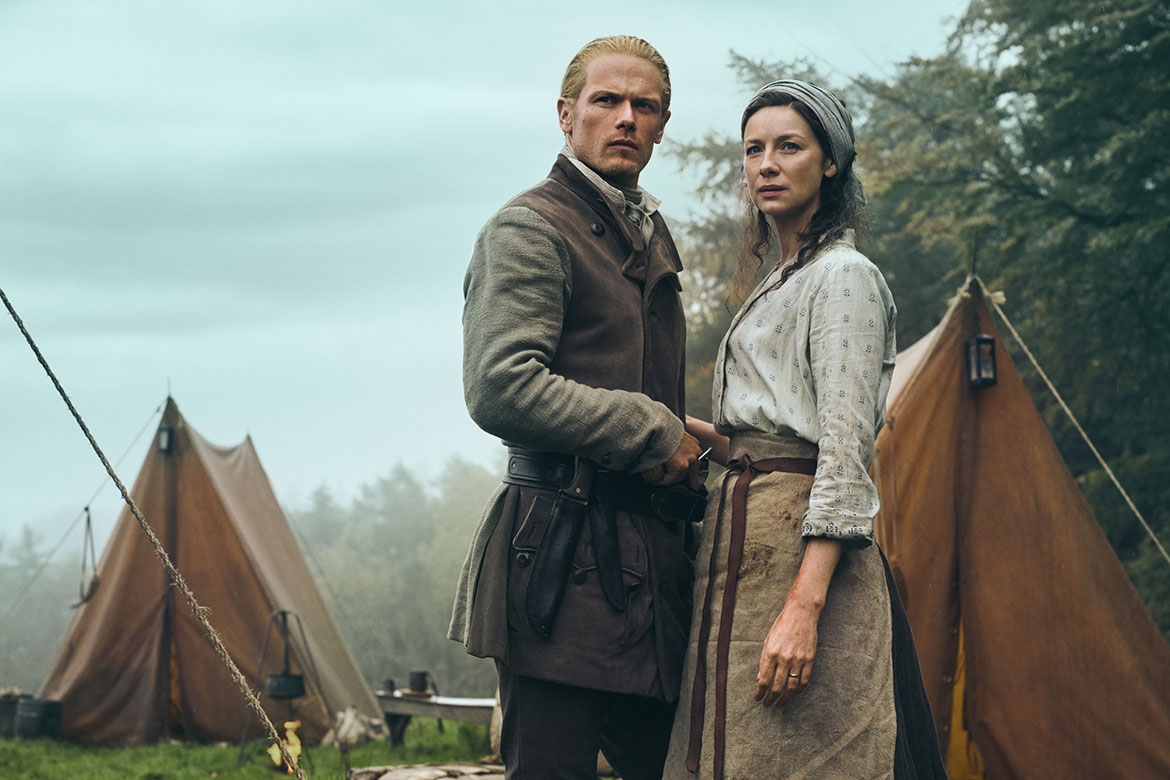 Modern TV is complicated. Most shows are distributed in more than one country, and in many cases, they're produced by two or more companies from two or more countries. Sometimes, streaming companies in other countries just buy or rent the rights to stream a show – but other times, they're financially and/or creatively invested at every step.
Other shows may SEEM like they're from one country, but they're actually produced by teams from another.
A show like Ted Lasso may be set in the UK using mostly British actors, but it was an American series by Apple TV+ using characters from NBC Sports. Similarly, the Game of Thrones spin-off House of the Dragon may have used a lot of British actors and done a lot of filming in the UK, but it was an American production for HBO.
Netflix is an American company, but they have an entire production hub at Shepperton Studios in the UK. One of their most popular "British" shows is Bridgerton, but it was based on books by an American and written/produced by Americans using mostly British and Irish actors.
Whether or not these types of shows are able to continue production is entirely dependent upon timing and the details of that production. Even if they use UK actors, the use of WGA writers could bring things to a halt.
In the case of House of the Dragon, the show will go on. Scripts for the new season were completed before the writer's strike, and while the actor strike will hamper some productions, House of the Dragon has a cast that's almost entirely made up of actors in the UK's Equity union, and the show will film as an Equity contract production. The only thing they won't be able to do is on-the-fly rewrites (which are common in large productions).
While Equity has issued a statement of solidarity, members have been advised that the strike is not lawful under UK law, so a performer joining the strike in the UK will have no protection. Members who are in both SAG-AFTRA and Equity who are working on Equity contracts in the UK will have to continue to work (as they have no protection against being dismissed or sued for breach of contract).
The final season of Outlander, season 8, has been delayed by the WGA strike. It's another unique case, as it's produced by the American company Starz and it's a WGA production…but it's a UK Actor's Equity Union production instead of SAG-AFTRA.
The cast is largely British, and it's filmed primarily in Scotland (including the "North Carolina" bits). What's delaying the show is that the writers and showrunner are unable to work on new scripts for season 8. If the WGA strike is ended, they can get started on the scripts – but even if they cleared it up, they'll still have to get all the UK-based cast and crew coordinated for filming, possibly during different dates.
For other shows with American involvement, it will really just depend on the timing and who's involved at each stage of the process. Lesser-known shows don't always give the public a lot of insight into their timelines as it is, so we'll just have to wait and see.
2 | Schedules May Be Spread Out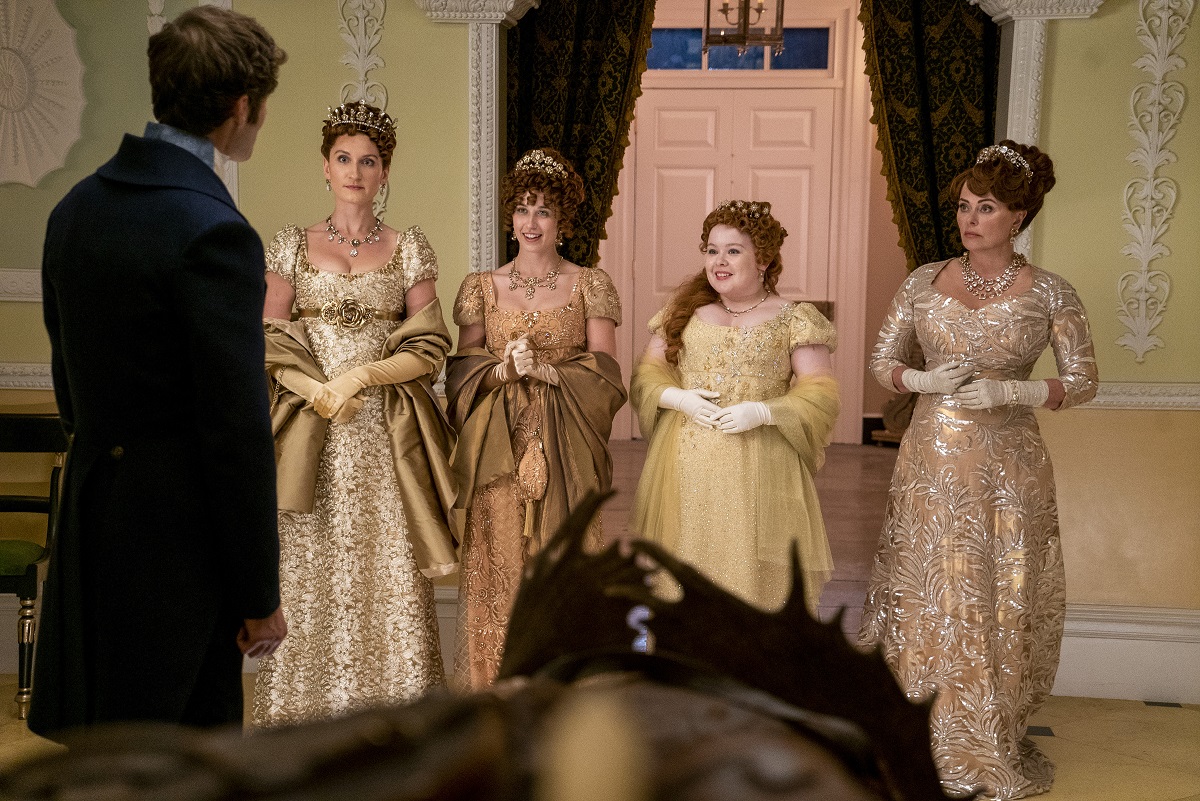 Pretend for a moment that you're a streaming service that offers shows from around the world – but your American shows are some of your most popular titles. Now, pretend most of those American shows have been put on hold for the strike (we'll assume a few were wrapped up just in time to get around the strike).
You still have a lot of international content, but the longer the strike goes on, the more you'll feel the effects. New American shows will be out of the question. Some international shows may be on hold if they use WGA writers.
You could release all your shows as originally planned, but as time went on, the schedule would start looking increasingly patchy. The smart thing to do would be to adjust the schedule just enough to ensure you could keep things consistent without making the gaps too noticeable.
If services feel the strike could carry on for a long time, we may begin to see schedules for ALL shows (not just American ones) getting pushed back and adjusted to prevent huge gaps in programming. A British or Korean show that was originally set to premiere in November could get pushed back to January to ensure there are no big holes in the schedule.
There's no way to know right now which shows and services, if any, will be affected by this. Many suspect Bridgerton's next season could be pushed back a bit to help smooth out the schedule at Netflix – but of course, we won't know until they offer an official premiere date.
3 | Less And/Or Popular Shows May Find Their Way to the US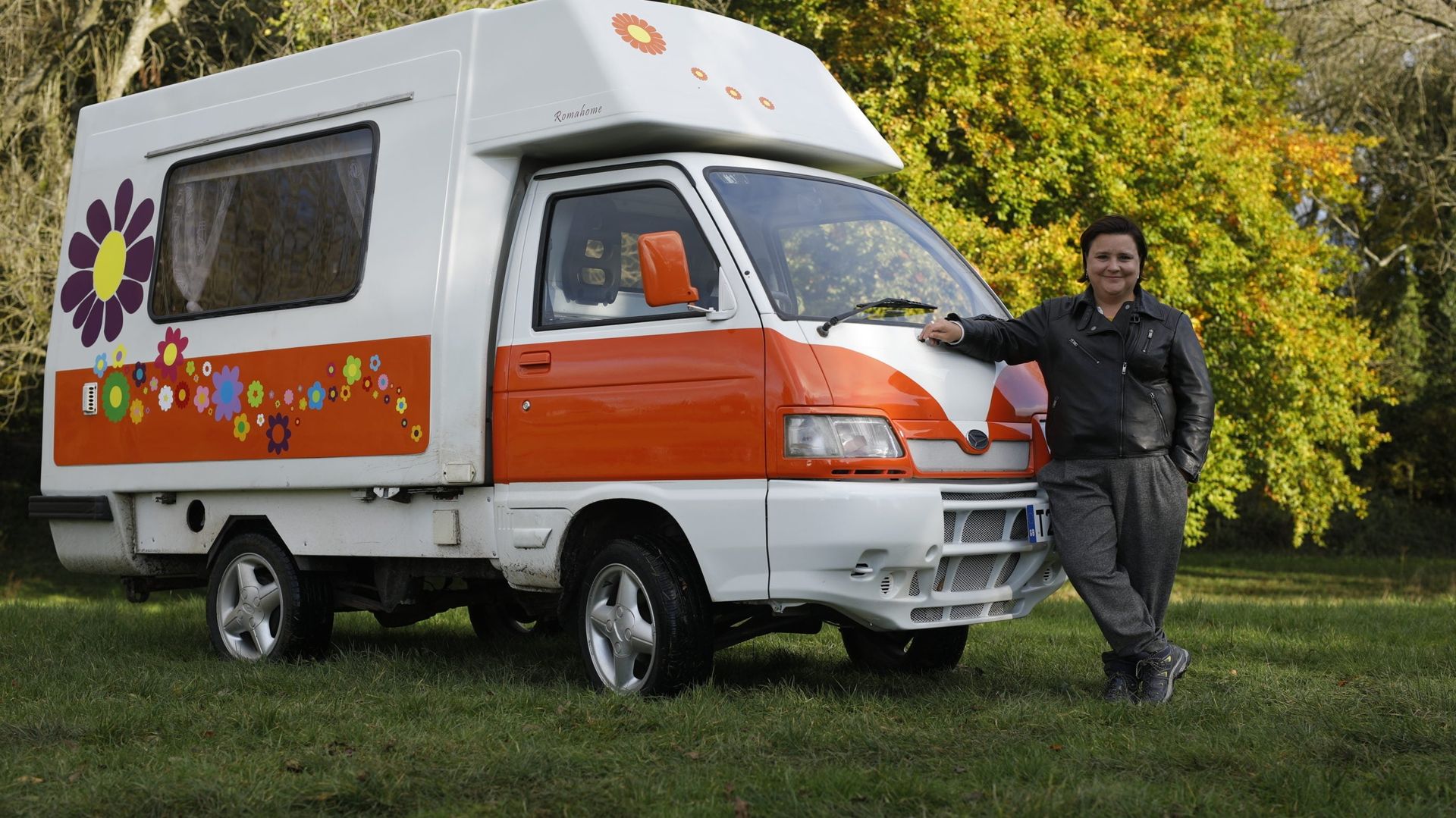 One thing we know all too well is that when people are paying a monthly fee for a channel, they can get a little bit grumpy when they announce an upcoming schedule without a lot of new content. With many productions shut down, it's harder to get new content.
Services like Acorn TV and BritBox have a lot more built-in protection than many streaming services. Their shows are much more likely to be entirely British productions, and many of us are happy to see older shows added to the platforms in the absence of new ones (as we saw during COVID). Many are still new to the American market.
Services like Peacock and Hulu have a little protection in that they're affiliated with companies that have been making TV and movies for many years, so they may be able to dig into the archives and make both old and recent shows available (when they haven't been in the past).
Services like Netflix, however, haven't been producing their own content as long, and they may struggle more than others, especially considering recent price increases and policy changes that leave customers wanting a bit more for their money.
In the absence of new American shows to offer their subscribers, they may need to find a way to add more shows from other countries – especially English-speaking countries like the UK, Ireland, Australia, Canada, and New Zealand. If we're lucky, it could result in a few previously unavailable shows making their way to US streaming services.
A few examples of wonderful recent British TV shows that haven't made their way to US-based streaming services (yet)…
Susan Calman's Grand Day Out, Secret Scotland with Susan Calman, Susan Calman's Grand Week by the Sea – This delightful Scottish comedian takes us around some of the neatest and most interesting places in the UK. We still can't figure out why nobody has picked these up in the US.
Sandylands – This Somerset-based sitcom follows a young woman who returns to her sleepy seaside hometown after her father's funeral. The show includes appearances from Sanjeev Bhaskar (Unforgotten), David Walliams (Little Britain), Sophie Thompson (Detectorists), Hugh Bonneville (Downton Abbey), Simon Bird (Friday Night Dinner), and Craig Parkinson (Line of Duty).
Two Doors Down – This Scottish sitcom has been running for 7 seasons now, but it's yet to cross the pond. The concept is simple – it follows a group of neighbours living on a suburban street in Scotland, and they're all a bit mad.
Only Connect – Quite possibly the brainiest series on UK TV, this low-key quiz show is a celebration of logic and lateral thinking. It's not unusual for some viewers to be excited about getting just one or two answers correct while watching. It hurts your brain a bit, but in a good way.
As terrible as it is that the strike is leaving many without work and paychecks, increased distribution of a few more British shows would be one very small upside (along with the much bigger upside of better working conditions and terms for all the striking WGA and SAG-AFTRA members, of course).
Only Time Will Tell What Happens Next…
For now, there's no way to know exactly what's going to happen – but in an increasingly inter-connected world, we can be sure the effects will be wide-reaching.
One final note if you're curious – The longest ever SAG-AFTRA strike was in 2000, and it went on for six months. The longest WGA strike was 153 days long, in 1980.
With both on strike at the same time, it seems like the studios will be highly motivated to strike a deal sooner rather than later – but with such huge differences in opinion, no one can say what the future holds.
If you're financially blessed and you wish to support the cause, you can help displaced and striking workers through the funds below: