The 11 Best TV Shows & Movies About Queen Victoria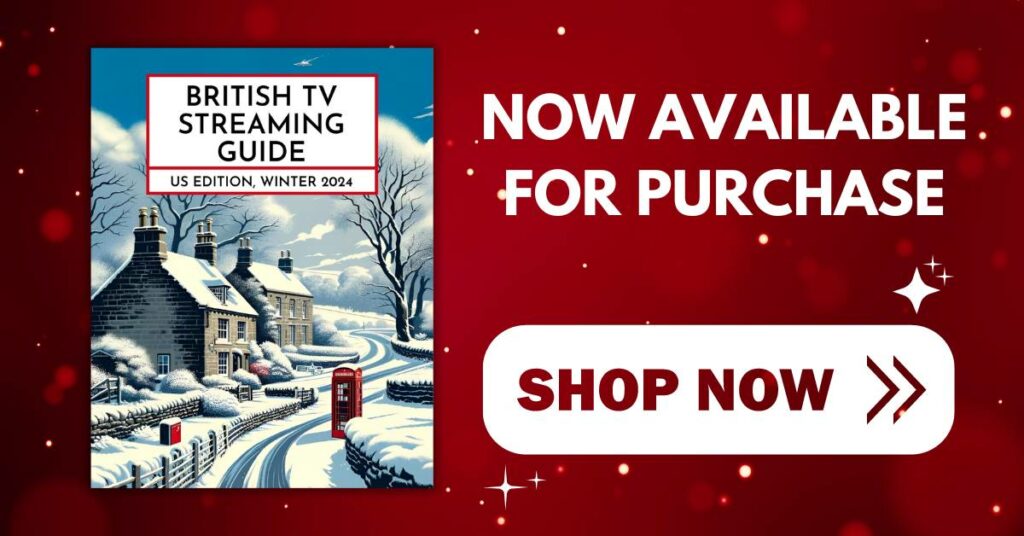 The British TV Streaming Guide: US Edition, Winter 2024 is now available. Get yours HERE.
In some cases, we earn commissions from affiliate links in our posts.
Last Updated on July 29, 2019 by Stefanie Hutson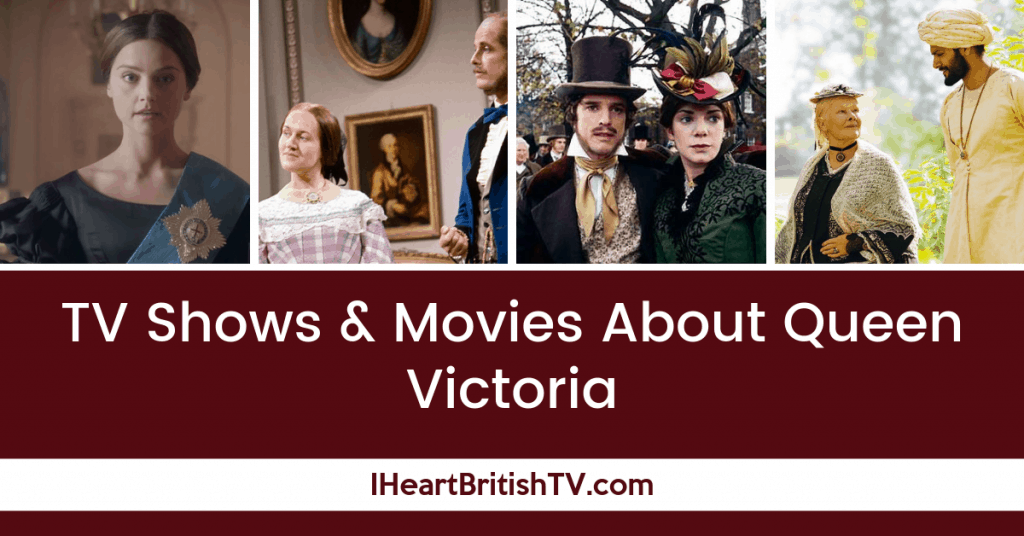 Until 2015, Queen Victoria was the longest-reigning British monarch – so it's no surprise she continues to be a fascinating subject for many historians and royal fans. She was a one-of-a-kind lady with an interesting life and her own distinct way of doing things. For example:
Queen Victoria popularized the modern white wedding dress trend. At the time of her marriage, wedding dresses came in all colors – but white was a relatively uncommon choice because it was expensive and impractical in an era without dry cleaners. It had nothing at all to do with purity. It would be another 10 years before Godey's Lady's Book made the false claim that white wedding dresses had "always" been a most fitting hue to symbolise purity and innocence in a young bride.
Victoria and Albert made Christmas trees popular. In the 1840s, they would sent decorated trees to schools and army barracks around Windsor. An image of the royal family decorating a Christmas tree inspired many families to adopt the tradition.
She did the proposing. It's well-known that Victoria was madly in love with her husband, but many people don't realize SHE was the one who ultimately popped the question (to her first cousin, no less).
She was the first monarch to ride a train. In 1842, she took a 30 minute journey from Slough (near Windsor Castle) to Paddington. Though she admitted to slight motion sickness, she praised the train – and Brits have had something of a love affair with the mode of transport ever since.
Her name has traveled more than she ever did. Transport was considerably less efficient in Queen Victoria's days, so the majority of her official travel took her to nearby European countries. Still, the British Empire's reach means you'll find her name on places in India, Canada, Australia, New Zealand, and beyond.
Queen Victoria may not have uttered the famous line, "We are not amused." There are a number of stories all claiming a different situation where she uttered the phrase, but it's hard to tell if there's any truth to any of them. Her own granddaughter, Princess Alice, claimed her grandmother maintained she never uttered the phrase.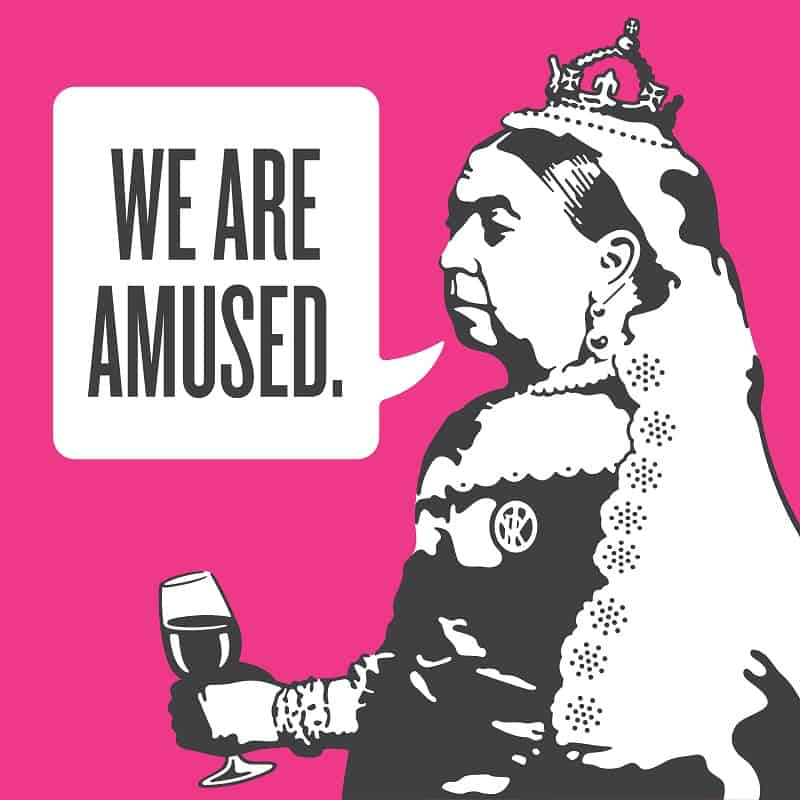 Want to spend a few hours (or more) just luxuriating in the story of her life? You're in luck. It's been adapted for screen on quite a few occasions. We'll start with the movies and then talk TV – and we've thrown a few documentary-style programs into the mix for good measure.
Movies About Queen Victoria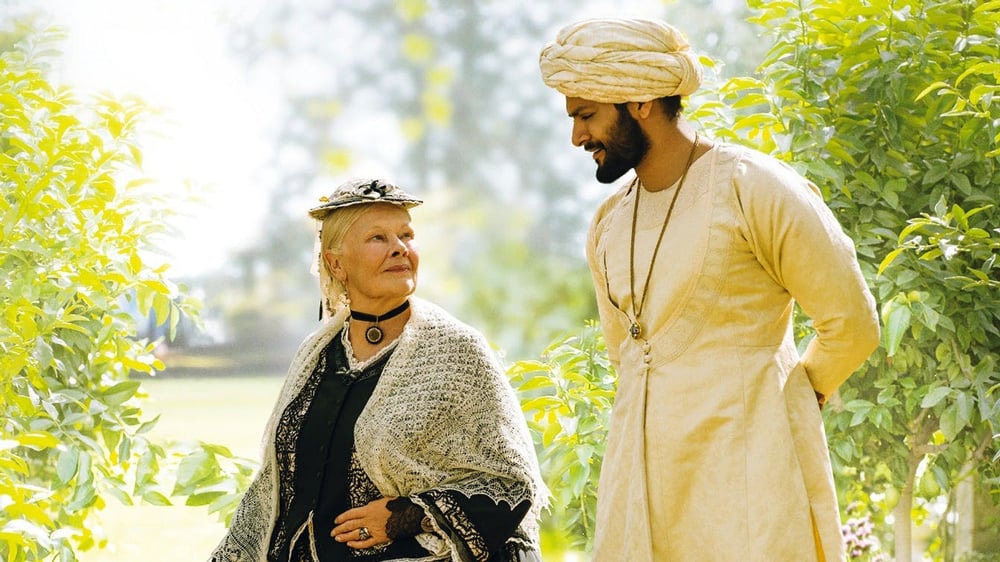 Victoria & Abdul (2017)
In the final years of her life, Queen Victoria met and befriended an Indian clerk who had come to England to attend her Diamond Jubilee. This film takes a closer look at that friendship, with Judi Dench playing Victoria and Ali Fazal playing the role of Abdul Karim.
Her Majesty, Mrs. Brown (1997)
As long as we're talking about Judi Dench as Queen Victoria, we should also mention Her Majesty, Mrs. Brown. This 1997 drama earned Dame Judi a Best Actress Oscar nomination and won her a BAFTA and Golden Globe for the same. In this one, we see Victoria after the death of her beloved husband.
Billy Connolly plays the role of John Brown, a servant she's believed to have had an intimate relationship with. And yes, we did say Billy Connolly. The comedian. He's surprisingly delightful in this role, though I'd imagine it's hard not to be when you're sharing the screen with Judi Dench. As Time Goes By fans will also be pleased to see Geoffrey Palmer sharing the screen with Dame Judi, too.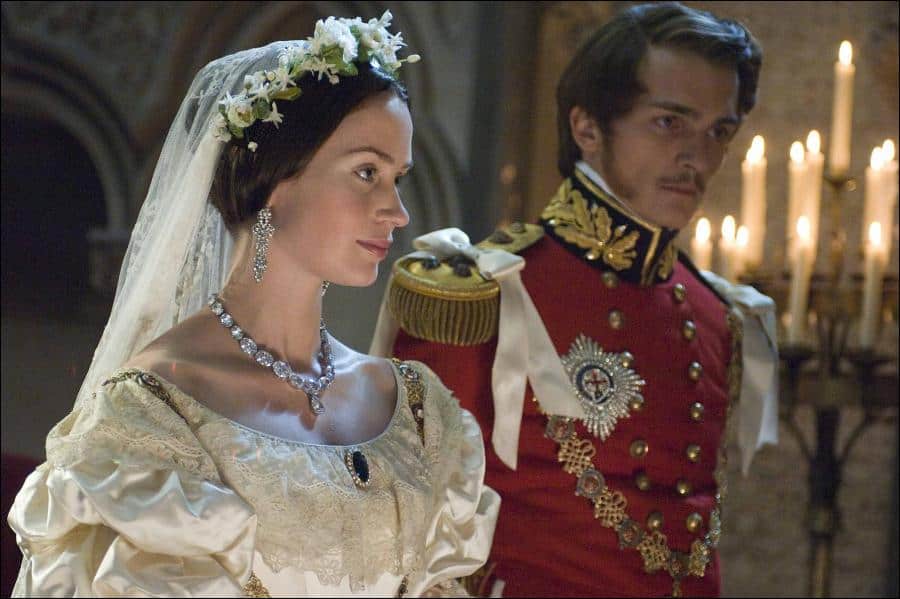 The Young Victoria (2009)
This 2009 period drama film follows a young Victoria as she ascends the throne and begins her relationship with Prince Albert. Emily Blunt plays Victoria, while Rupert Friend plays Albert.
Downton Abbey fans will perk up at the fact that this particular adaptation of her life was written by Downtown writer Julian Fellowes (aka Lord Kilwillie on Monarch of the Glen). Though he endeavoured to make it as historically accurate as possible – and top costume and historical consultants were brought in – many still criticized the film for a number of inaccuracies. I certainly don't envy anyone tasked with the adaptation of such a beloved historical figure in the UK.
Streaming | Streaming Alternative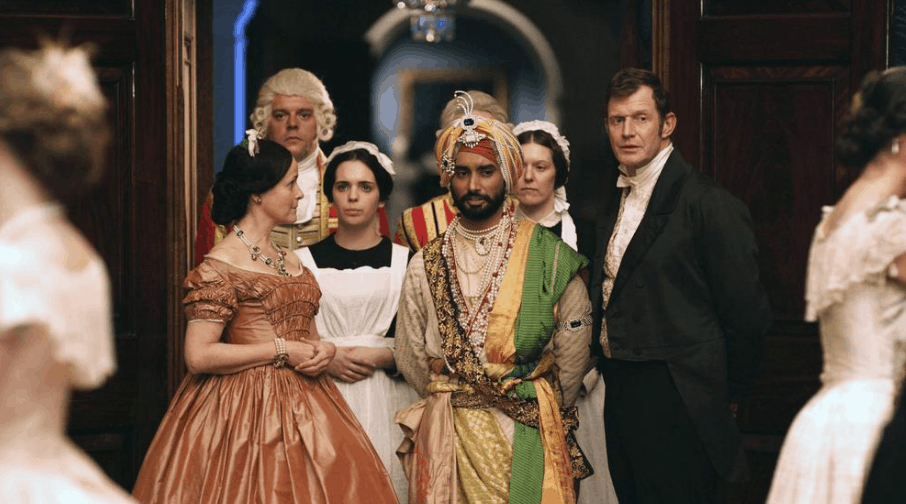 The Black Prince (2017)
This British-Indian co-production was filmed largely in England, focusing on the relationship between the last Maharajah of the Sikh Empire and his relationship with Queen Victoria. Filmed in a mixture of English, Hindi, and Punjabi, this adaptation has a very different flavour from some of the more traditional Queen Victoria films. However, it's still a must-watch for hard-core Queen Victoria fans because it explores a topic largely ignored or glossed over in many other portrayals. It's also a great one for stately home fans. In spite of the low budget and box office
Victoria the Great (1937)
This 1937 film was actually commissioned by King Edward VIII, which may have given the filmmakers a slight incentive to be particularly flattering in their portrayal of the beloved Queen. Anna Neagle stars as Queen Victoria in this entertaining puff piece.
TV Shows About Queen Victoria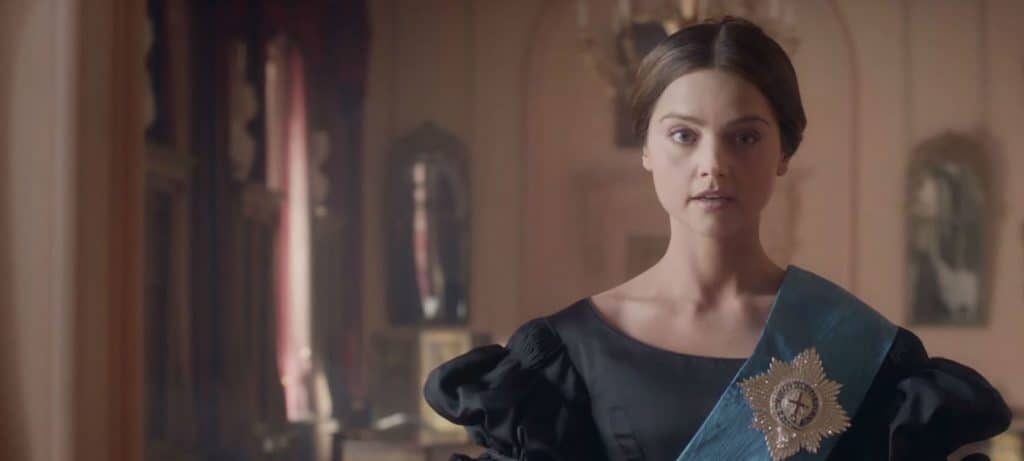 Victoria (2016)
There's probably no better TV series about Queen Victoria than the ITV series Victoria. The series stars Jenna Coleman as Victoria and Tom Hughes as Prince Albert, but one of the best casting surprises is Peter Bowles (To the Manor Born, Executive Stress) as the Duke of Wellington. As one might surmise from the casting of Jenna Coleman, the series focuses on the earlier years of Victoria's reign.
There are three seasons currently, and it's said the series is currently taking a breather before proceeding further. It's unknown whether Coleman will continue to play the role as the Queen ages.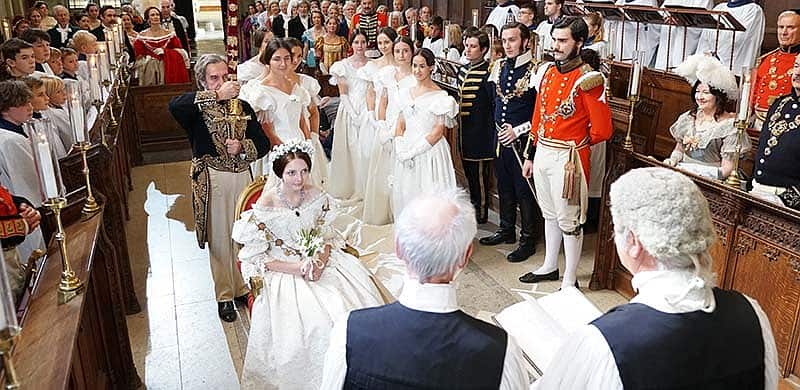 Victoria & Albert: The Wedding (2019)
Historian Lucy Worsley teams up with a number of experts to re-stage the wedding of Victoria and Albert. Over the course of two 55-minute episodes, we get a peek at not just the nuptials, but the history and backstory behind different elements of the big day.
I'd also like to mention that Ms. Worsley is no bimbo TV presenter brought in for her looks. Occasionally, I see comments to that effect on various forums and groups, but she's actually an Oxford-educated historian and Chief Curator at Historic Royal Palaces. This is a woman who knows her stuff.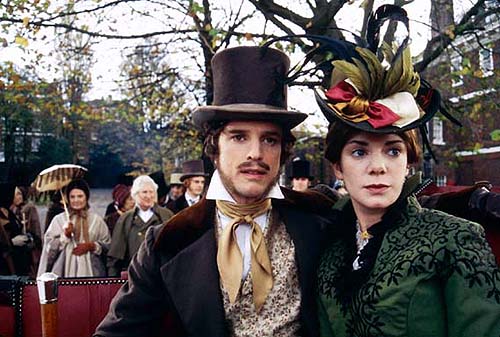 Victoria & Albert (2001)
This BBC/A&E co-production focused on Queen Victoria and Prince Albert's marriage, casting Victoria Hamilton as Queen Victoria and Jonathan Firth as Prince Albert. Other cast members included Penelope WIlton as The Duchess of Kent, Peter Ustinov as King William IV, Diana Rigg as Baroness Lehzen, Patrick Malahide as Sir John Conroy, Richard Briers as Joseph Paxton, and David Suchet as Baron Stockmar.
Though undeniably star-studded, many feel the two-part series covers far too much history in too little time. It's hard to give everything (and everyone) adequate screentime when you're working with just a little more time than a standard movie.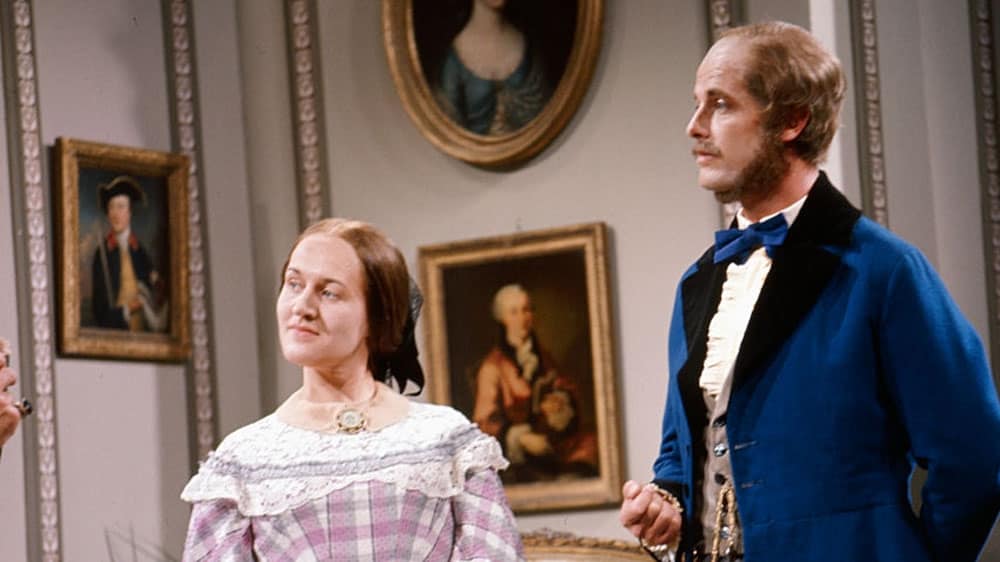 Victoria Regina (1964)
A young Patricia Routledge (aka Hyacinth Bucket) stars in this four-part Granada Television series based on the 1934 play by Laurence Housman. His satirical tribute was one of the first adaptations to break from the tradition of uncritical portrayals.
In its day, Housman's original source material was deemed too disrespectful for British audiences – but by the 60s, they'd embraced it. What's great about this production is that we finally start to see a deeper and more nuanced portrayal of Victoria. It's a great change from some earlier pieces.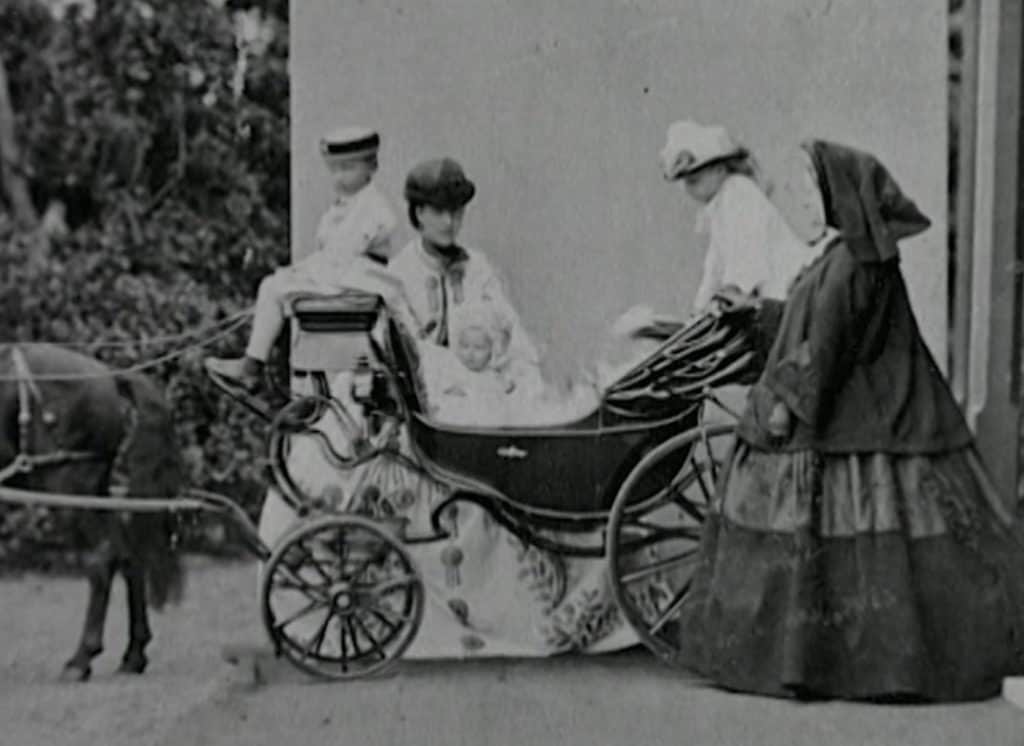 Queen Victoria – Secrets of a Queen (2001)
This hour-long documentary offers a great overview of Queen Victoria's life without a lot of dramatisation and taking of liberties. Though a bit dry, it's an excellent background history (plus a bit of historical context) for those without the time or inclination to read one of the many books on Queen Victoria.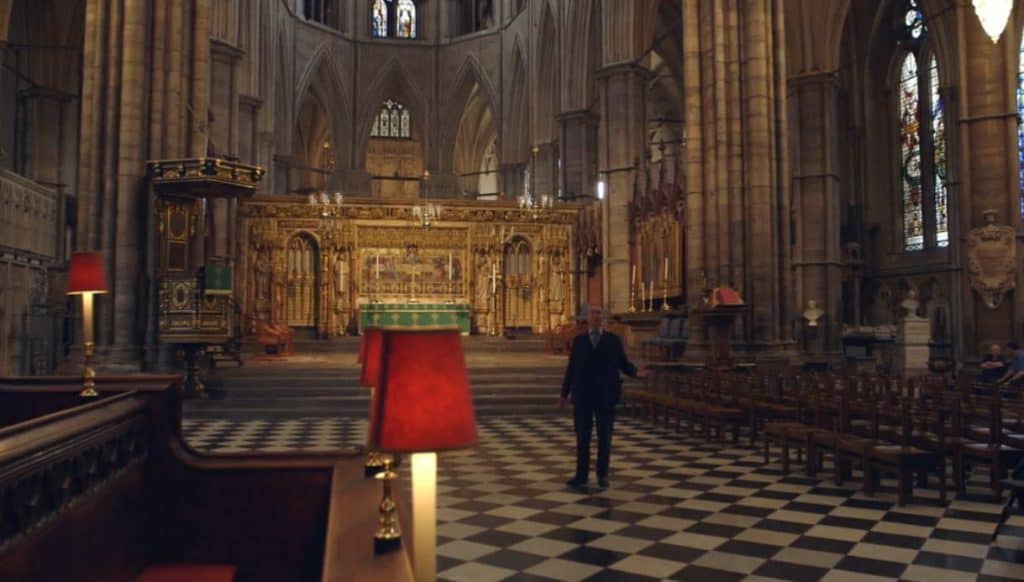 Queen Victoria's Letters: A Monarch Unveiled (2014)
Fans of Queen Victoria will know she was a prolific writer, leaving behind piles of documents to offer insight into her true feelings. This two-part series takes a look at Queen Victoria and her relationships as conveyed through her written materials (letters and journals), with input from a variety of leading historians on the topic.
What's Your Favourite TV Show or Movie About Queen Victoria?
For us, it's all about Dame Judi. Though we do love the new Victoria series with Jenna Coleman, Judi Dench is just such a fabulous actress and she seems so perfectly suited to the role. Both Mrs. Brown and Victoria & Abdul rank near the top of our personal favourites. Let us know yours in the comments!
Save it to Pinterest!