The Best New British TV Shows of 2022 (So Far)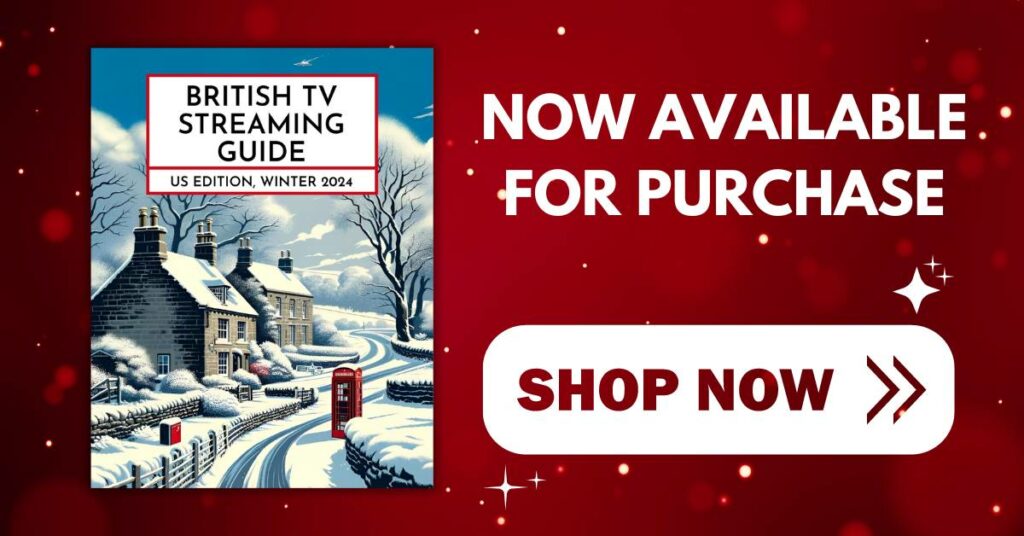 The British TV Streaming Guide: US Edition, Winter 2024 is now available. Get yours HERE.
In some cases, we earn commissions from affiliate links in our posts.
Last Updated on August 19, 2022 by Stefanie Hutson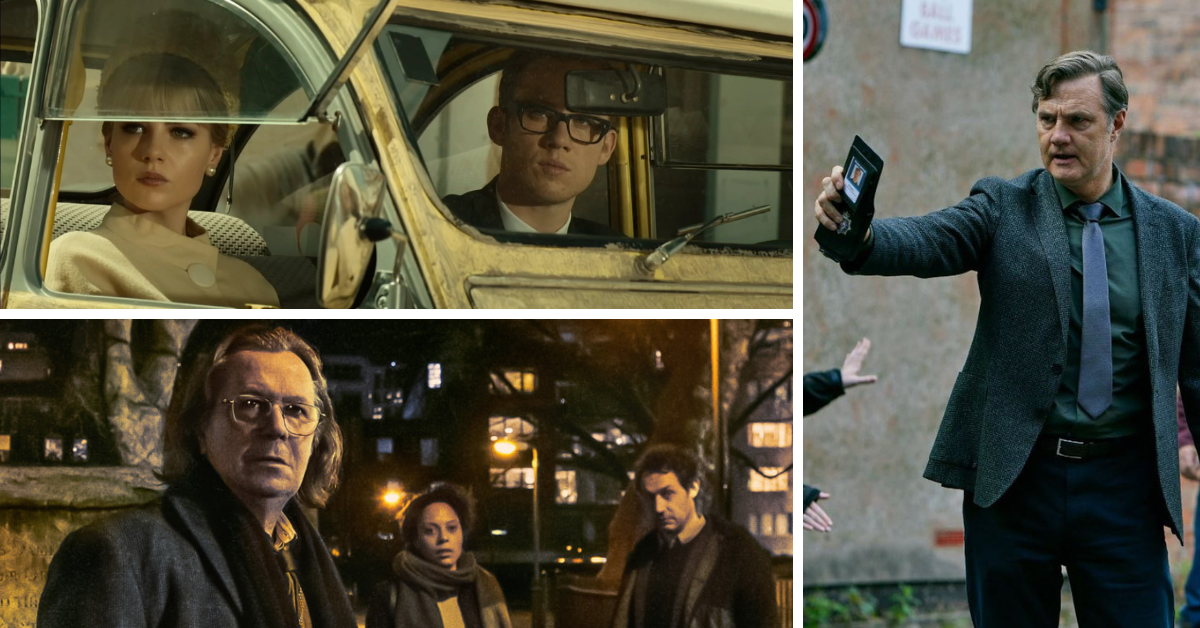 After a couple slow years due to the pandemic, 2022 has brought us a wealth of new British TV to enjoy. Even better, new companies are getting into the game and producing original content in addition to what the BBC, ITV, and other British networks have traditionally made – so there's never been a better time to be a British TV fan.
Below, we take a look at some of the best new British TV shows of 2022. Keep in mind that we're only talking about entirely new shows. Returning seasons of existing shows don't count for this one.
To keep things simple, we've opted to use UK premiere dates for determining eligibility. That means you'll see a couple that aren't yet available in the US. It also excludes the new PBS Masterpiece series Annika (now renewed for season 2), which premiered in the UK in 2021.
The Best New British TV Shows of 2022 (So Far)
Slow Horses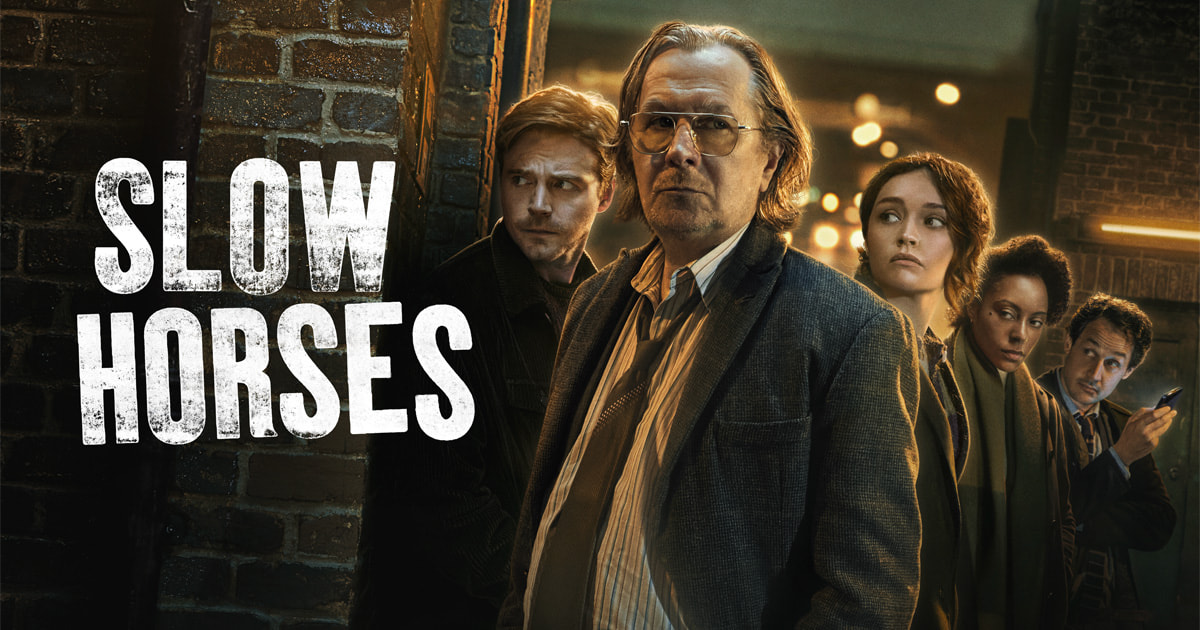 While this list is in no particular order, if we had to pick a "best new British TV show of 2022", Slow Horses would certainly be a contender. Based on British author Mick Herron's Slough House series, this tale of spies who've screwed up has already been renewed for seasons 2, 3, and 4.
Gary Oldman stars as Jackson Lamb, the head of Slough House. Drunk and a bit disgusting most of the time, he's also a talented and experienced MI5 officer. Jack Lowden plays River Cartwright, the up-and-comer who saw himself demoted after botching a large-scale training operation.
On the other end of things, Kristin Scott Thomas plays Diana Taverner, the Deputy Director-General of MI5 – a woman who often seems dodgier than the so-called "rejects" over at Slough House.
The show is sure to appeal to those who enjoy a good spy thriller, but the scenery and characterisation give it appeal far beyond the usual boundaries of such things.
You can check this one out on Apple TV+.
The Ipcress File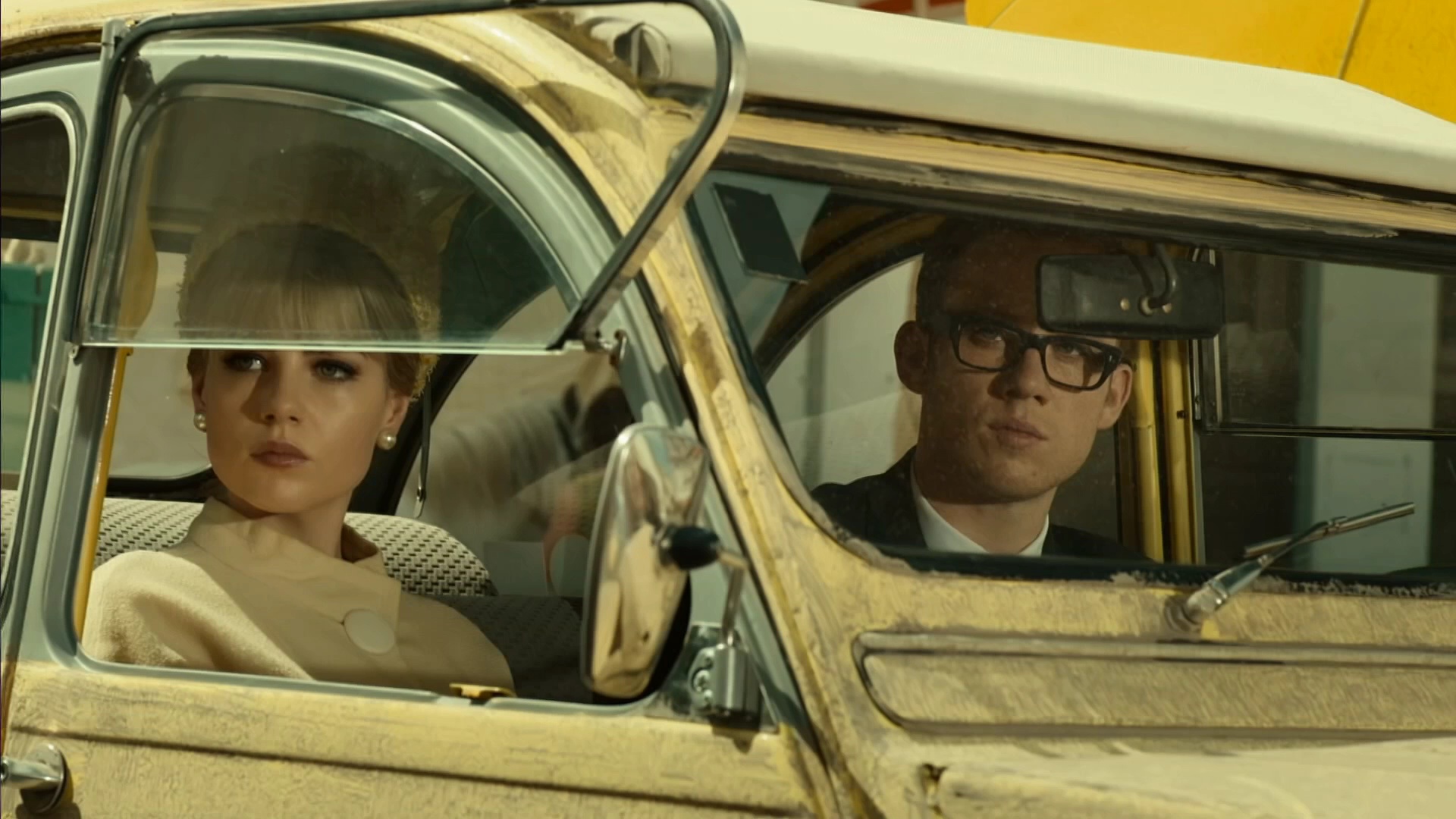 This cold war spy thriller is loosely based on both the 1962 Len Deighton novel and the 1965 film, adopting elements of each. In it, an ex-smuggler turned spy finds himself in the middle of an undercover mission involving kidnapped and brainwashed scientists.
Joe Cole (Peaky Blinders), Tom Hollander (Rev), and Lucy Boynton (Miss Potter) star.
Magpie Murders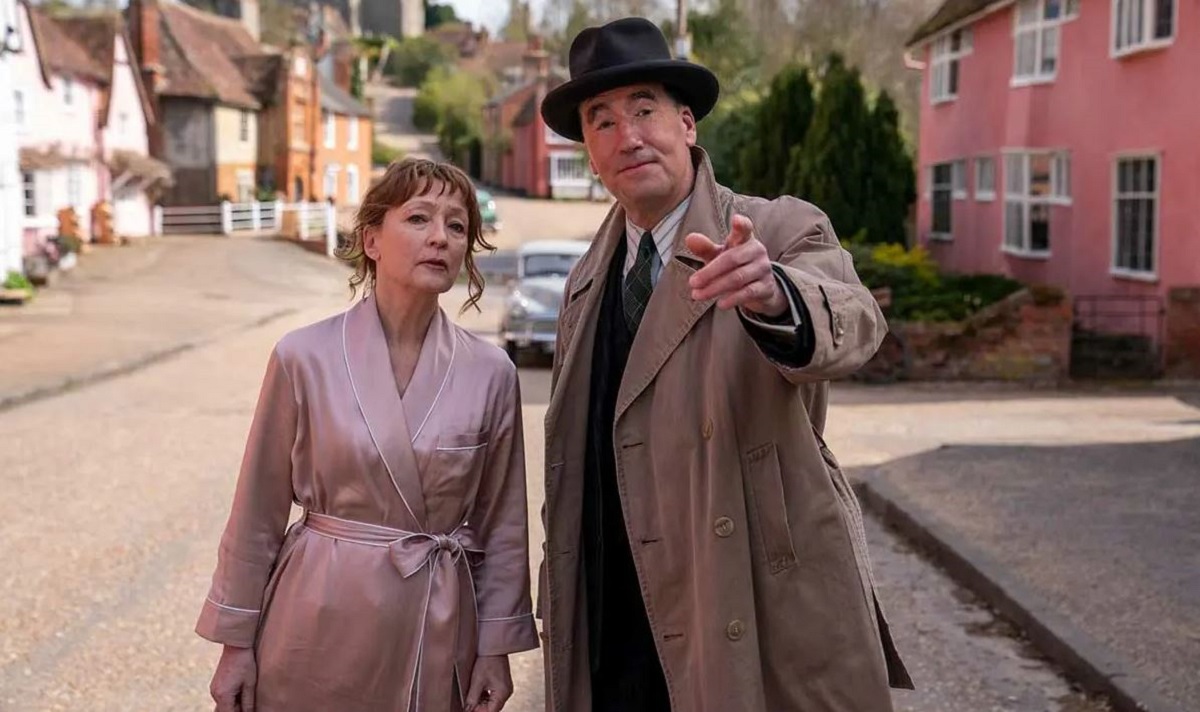 This mystery-within-a-mystery is based on Foyle's War creator Anthony Horowitz's novel by the same name. It follows a book editor called Susan Ryeland who's trying to get the final chapters of her deceased author's last DI Attitcus Pünd mystery novel. As she's trying to get answers about the book, she'll find herself thrust into another mystery – the real-life mystery of whether the author really did kill himself…or whether he was murdered.
The story goes back and forth between the modern-day mystery of the author's death and the 1950s-based mystery of his unfinished novel. The series stars Lesley Manville (Mum) as Susan Ryeland and Timothy McMullan (Foyle's War) as DI Atticus Pünd.
Though it premiered back in February in the UK, US audiences will have to wait a little bit longer to enjoy it. It premieres Sunday, October 16th on PBS Masterpiece.
RELATED: A Look at Anthony Horowitz's Mystery Novels for Adults
The Essex Serpent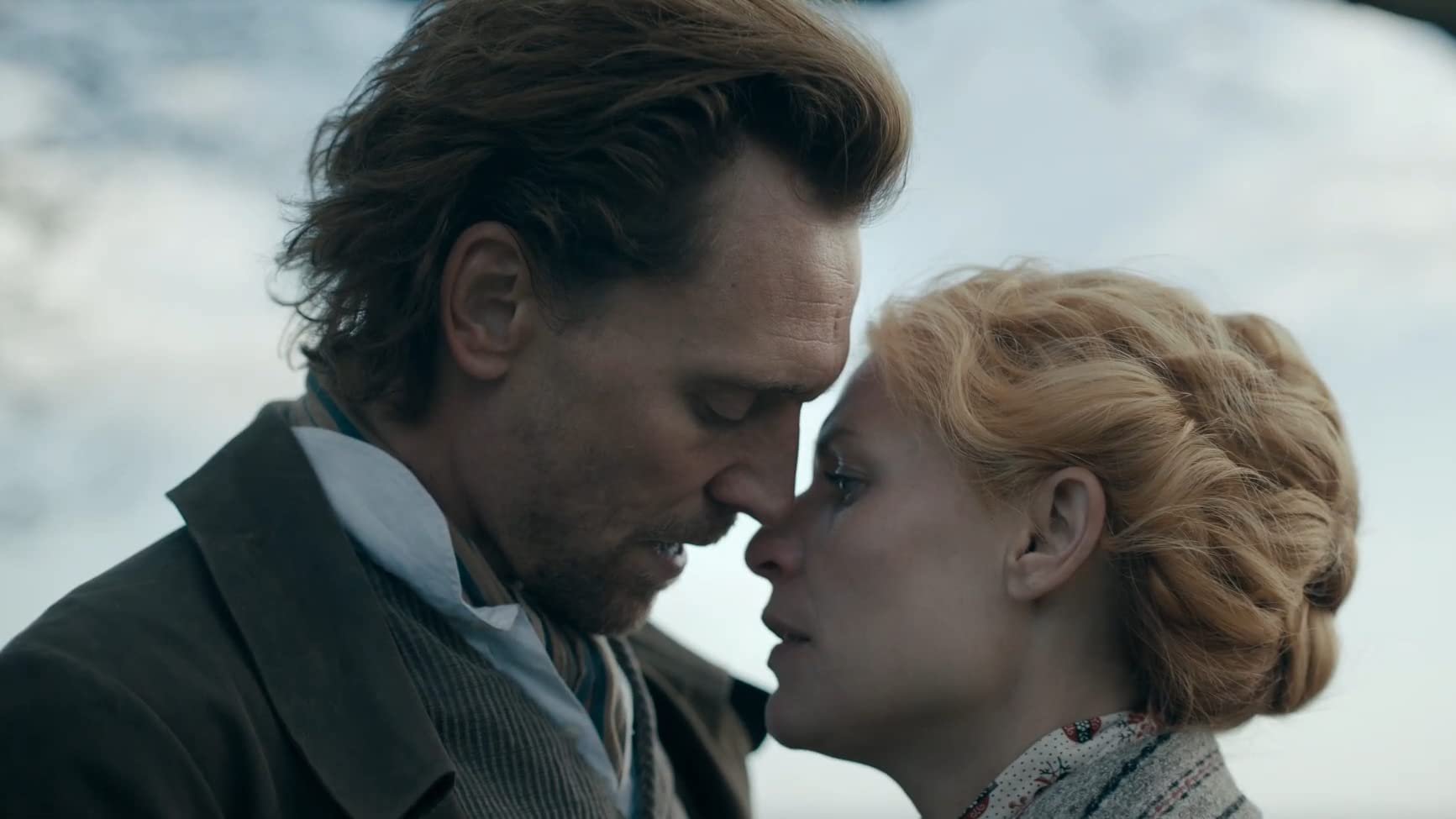 Based on Sarah Perry's novel of the same name, this gothic miniseries follows a widow in Victorian London (played by Claire Danes) as she moves to Essex to investigate stories of a serpent in a small village. A young girl's corpse has been found, chewed up. An elaborate system of netting is designed to capture the beast, but it's destroyed.
In spite of the tense atmosphere, widow Cora seems to be getting on fine and bonding with the local pastor (played by Tom Hiddleston, Loki) – until tragedy strikes and locals begin to accuse her of drawing the creature to them.
You can watch the series on Apple TV+.
Sister Boniface Mysteries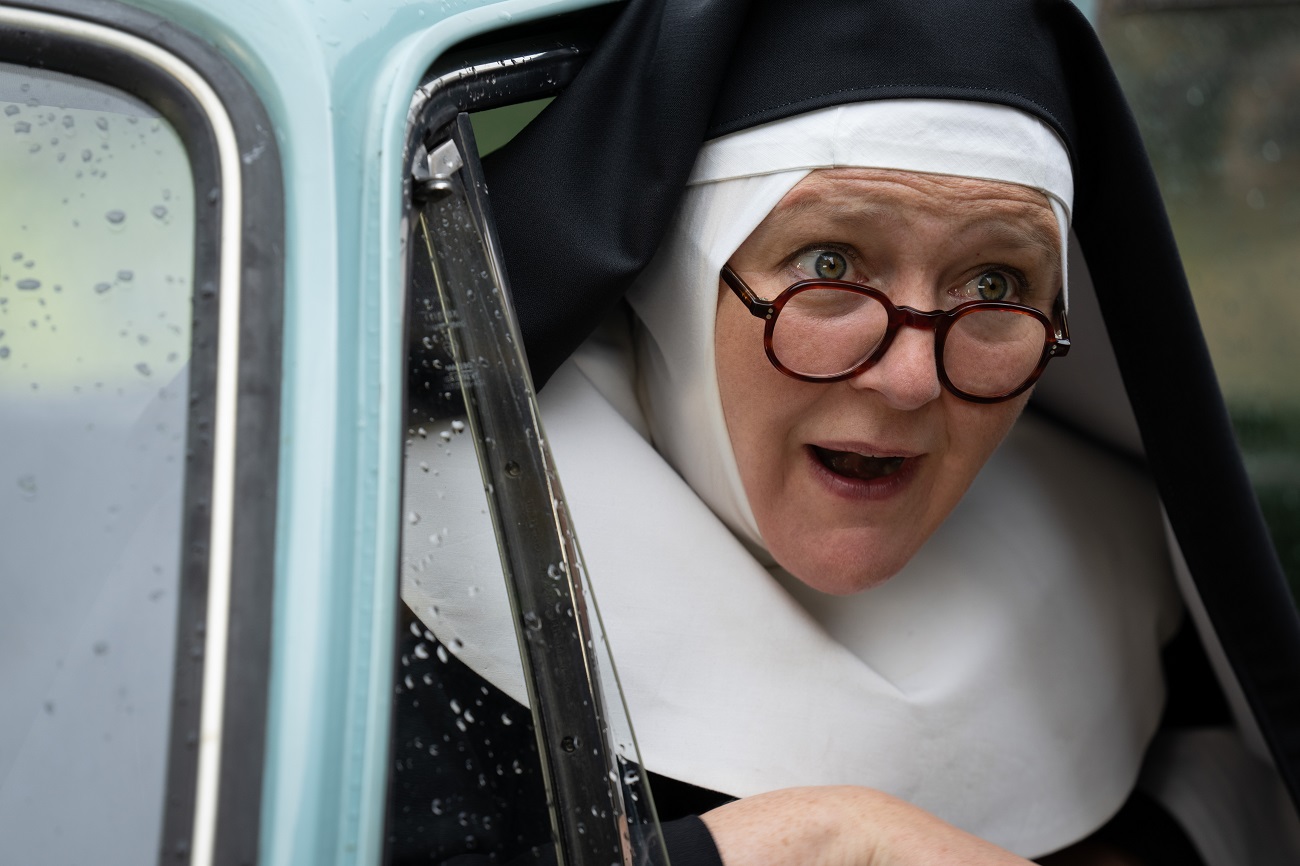 This Father Brown spin-off follows a Vespa-driving, crime-solving, Cotswold-dwelling nun – a character from an early season of the Cotswold-based series. Lorna Watson reprises her role as Sister Boniface.
Slightly removed from the Father Brown timeline, this one's set in the 1960s. It's a time period when police forensics were still quite primitive, and even simple blood tests could take days. "DNA" didn't exist as a term, and there was little awareness of trace evidence.
And then there's Sister Boniface. Tucked away in St. Vincent's Convent with a bunch of winemaking nuns, she has an IQ of 156 and a PhD in forensic science. Instead of the usual cozy detective who meddles and blunders about, she has an actual role as the official Police Scientific Advisor, working with DI Sam Gillespie and DS Felix Livingstone – and advise she does, finding mud, blood, hairs, stains, and fibres at the crime scenes.
We'll be the first to admit Sister Boniface Mysteries wasn't perfect. Significantly delayed due to the pandemic, there was a lot of build-up and anticipation, and by the time it finally arrived, quite a few people expressed feelings of letdown. Sound quality and enunciation were the top two complaints we heard from readers.
Even so, the characters were fun and the scenery was beautiful. We're optimistic that the producers will listen to feedback and improve in their second outing.
RELATED: 20+ British Cozy Mystery Shows to Check Out
Sherwood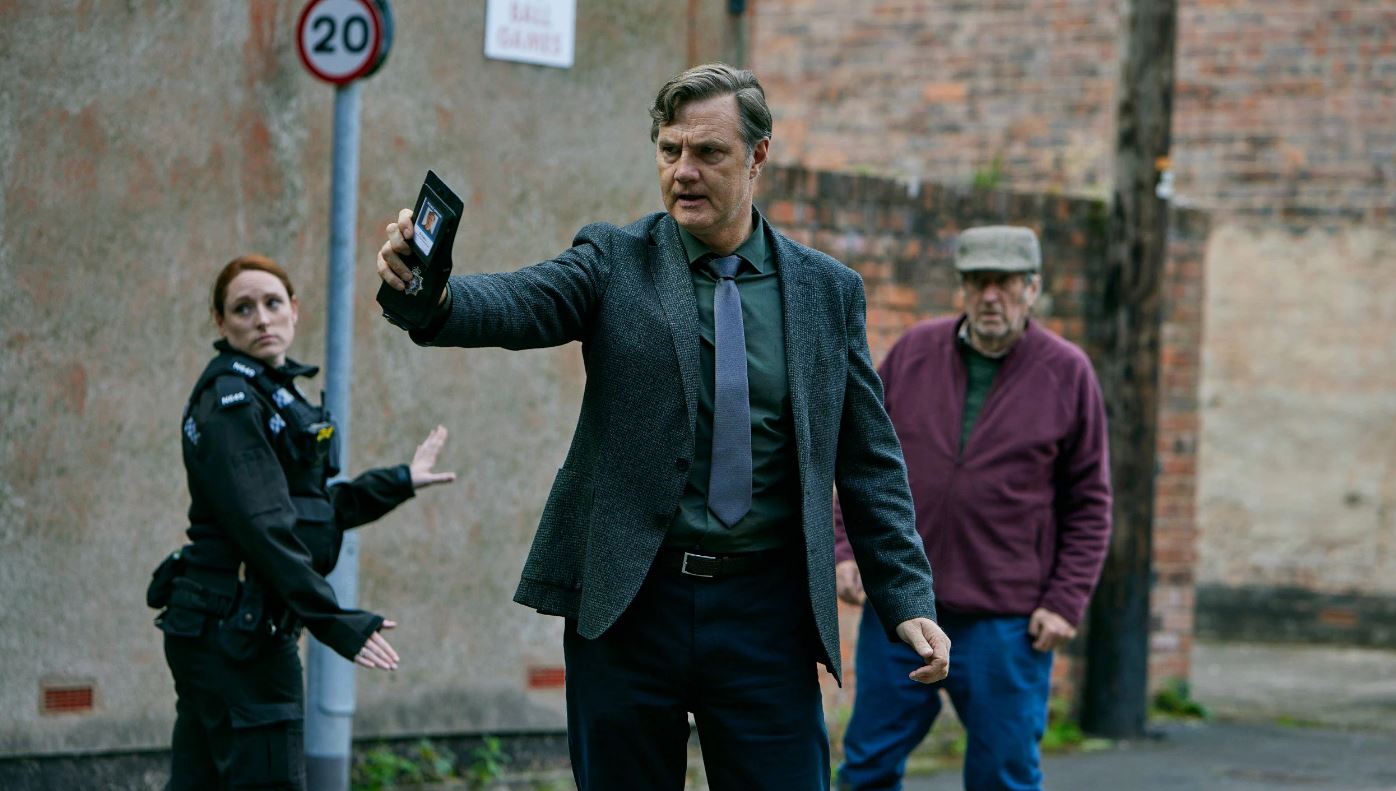 David Morrissey (The Walking Dead) stars in this crime drama inspired by real life murders in Nottinghamshire, England back in 2004. Set in a small mining village, it begins with the murder of a former union activist, Gary Jackson. In time, the police begin to suspect there's a connection between the miner's strike and Jackson's interest in covert police activities.
The series boasts an all-star cast including Lesley Manville (Mum), Robert Glenister (Hustle), Kevin Doyle (Downton Abbey), and Alun Armstrong (New Tricks). The first season was a massive hit in the UK, and it's already been renewed for a second season.
Though it aired in June in the UK, this one hasn't crossed the pond yet. We'll share more details as soon as an announcement is made.
Signora Volpe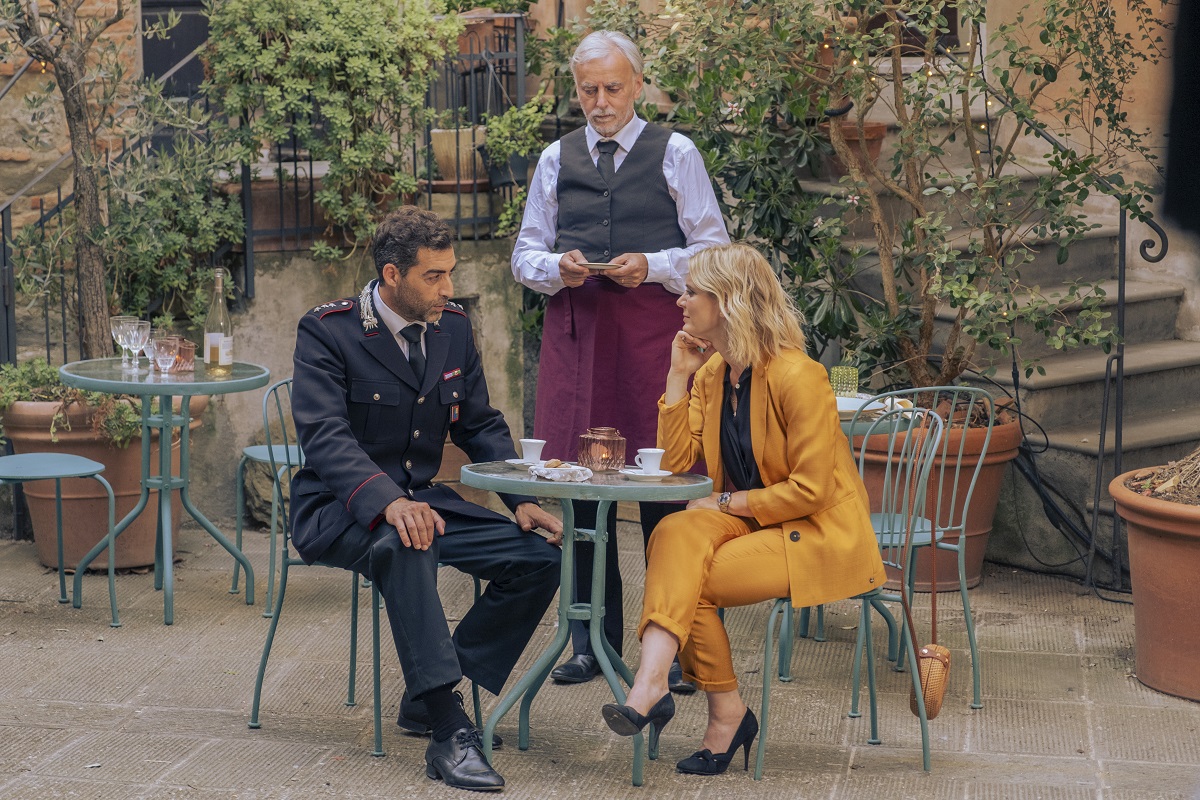 Signora Volpe introduces us to Sylvia Fox (Emilia Fox, Silent Witness), an attractive and intelligent 40-something woman who works at the MI6 headquarters in London. As she heads off to Italy to celebrate the wedding of her niece Alice, we see that she's disillusioned with her career and perhaps having a bit of a mid-life crisis.
Arriving in Italy, she catches up with family and prepares for the happy occasion – except that on the wedding day, the groom goes missing and a dead body is found outside his house. Using her well-honed spying skills, Sylvia acts quickly to solve the mystery and protect her niece.
Despite the rough start, Sylvia finds herself reconnecting with family and growing to love the Umbrian countryside. When she stumbles upon a beautiful but dilapidated old house near the town of Panicale, she decides to quit her job, buy the house, and make a go of it.
Though initial reviews have been overwhelmingly positive, we haven't heard about a second season yet.
The Time Traveler's Wife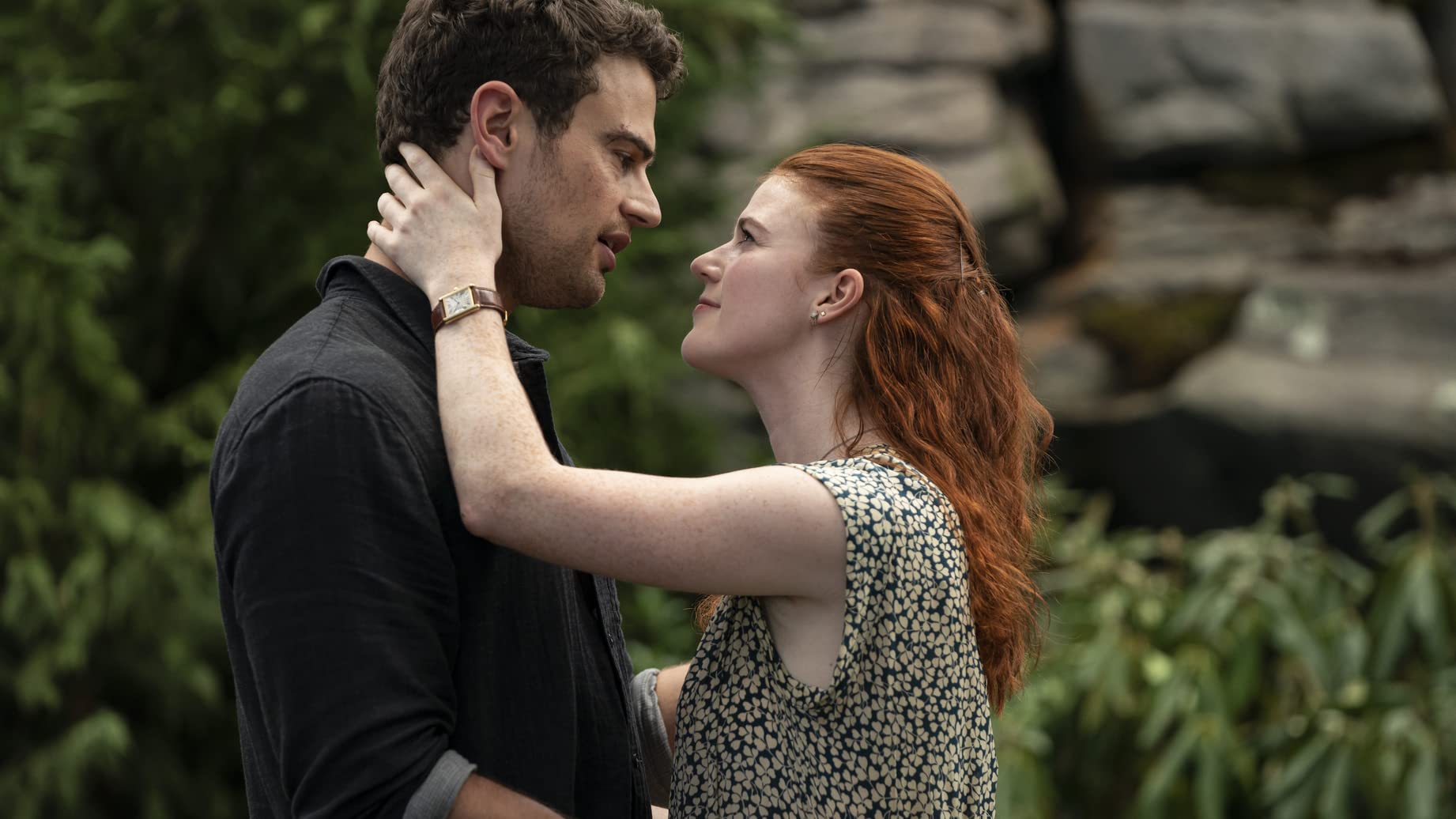 Based on Audrey Niffenegger's 2003 novel of the same name, this romantic fantasy series was adapted and written by Steven Moffatt (Doctor Who). It follows the unconventional romance of Clare Abshire and Henry DeTamble, a man who suffers from a genetic disorder that causes him to sporadically time travel.
As a young girl, Clare meets an older Henry who tells her they're married in future. From there, the series follows the unusual life they lead (mostly) together.
A bit of a marmite show, this one received a lot of negative reviews and was cancelled after the first season – but a dedicated group of fans have been actively petitioning for someone else to pick it up. Either way, it's a worth a watch to see how you feel about it.
Watch it HERE or on HBO Max.
This is Going to Hurt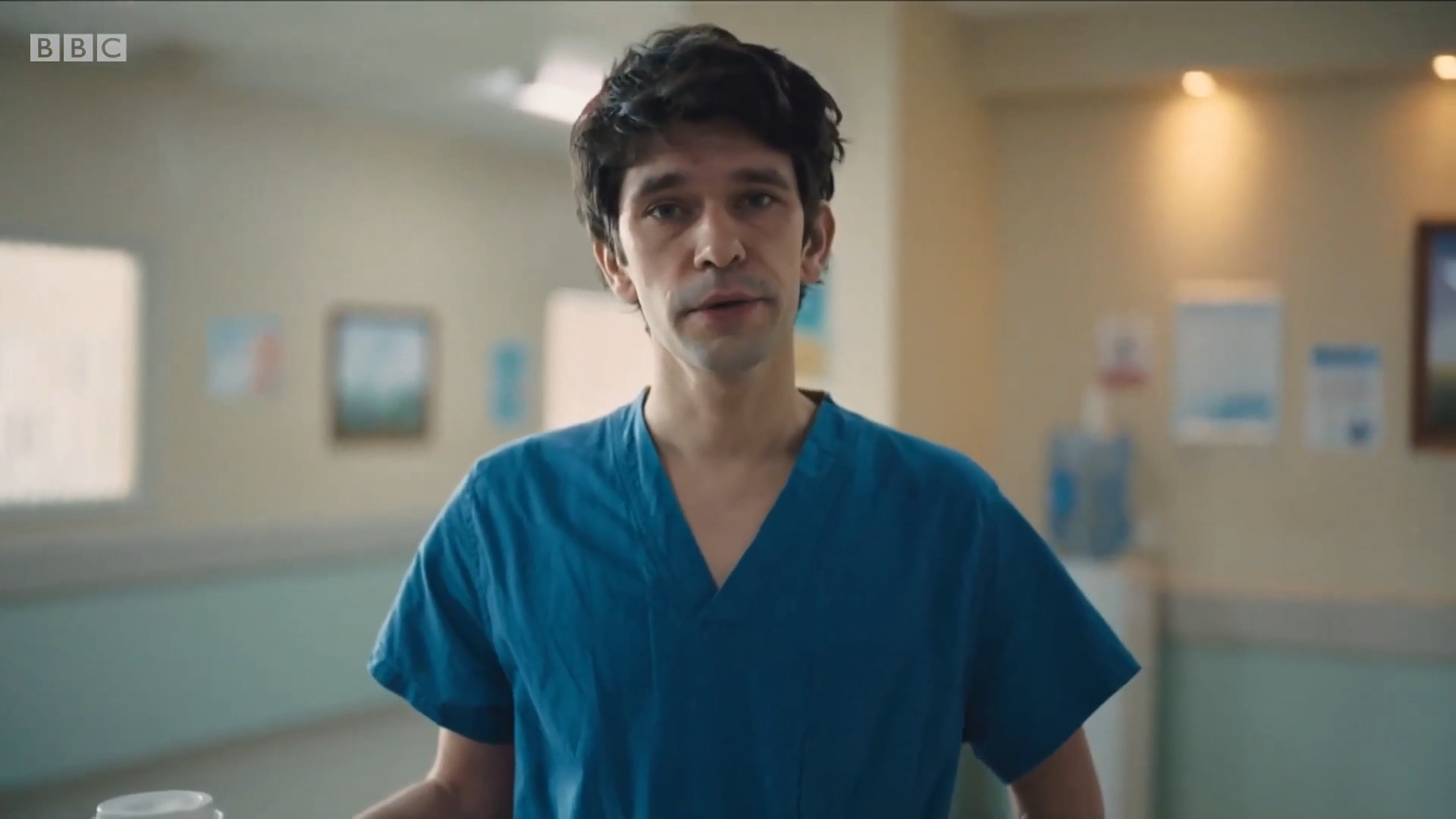 Based on former doctor Adam Kay's memoirs, this one focuses on the lives of junior doctors working in an NHS hospital's obstetrics and gynaecology ward. Though a bit gruesome and certainly not to everyone's taste, it's a realistic look at the effects the work has on the young doctors who dedicate their lives to helping others.
Ben Whishaw stars as Adam Kay, while Ambika Mod plays his colleague Shruti Acharya. Though critics loved the series, some expectant mothers reported that their midwives had advised them not to watch it. There's been no word (yet) on a second season.
Chloe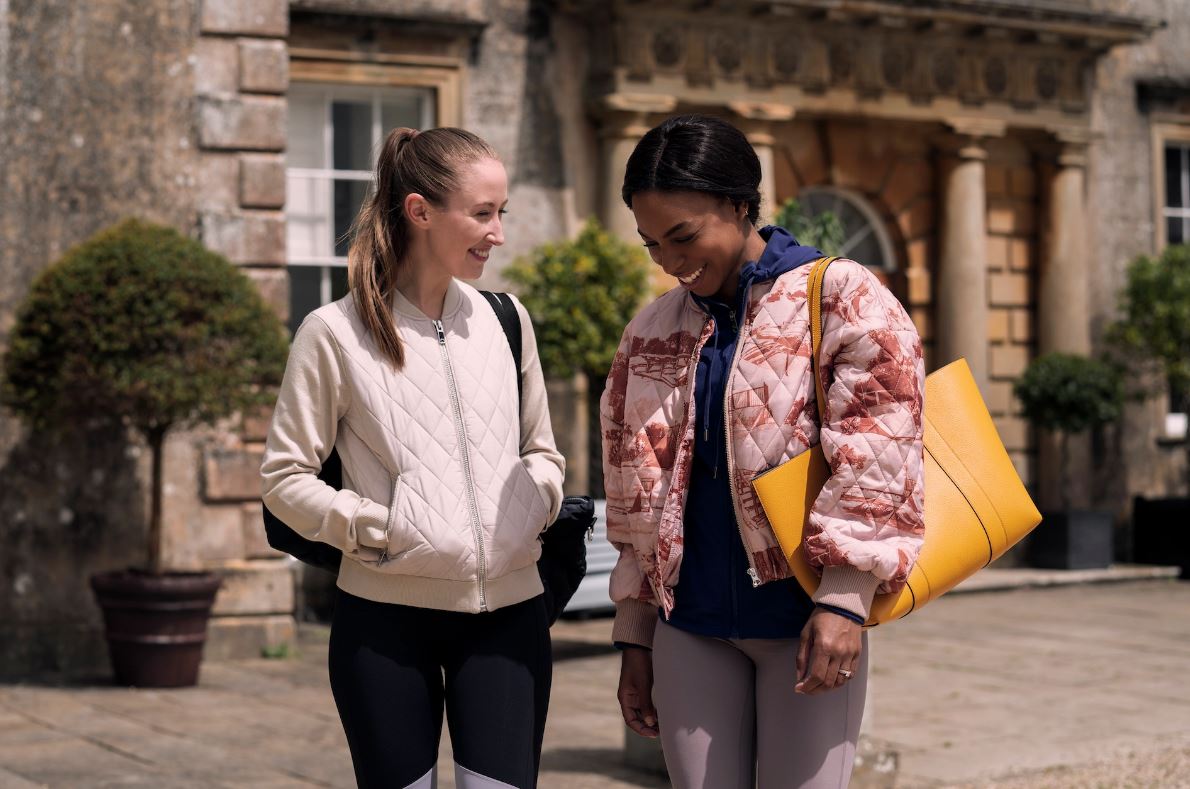 This six-part psychological thriller follows Becky Green (Erin Doherty, The Crown), an unhappy young woman who becomes obsessed with the life and suicide of her estranged childhood friend Chloe. Because this is a psychological thriller, she doesn't get therapy or work on her own life so she can drop the unhealthy attachment. Instead, she creates a new identity as "Sasha" to engineer chance encounters with Chloe's former best friend. As you do.
Infiltrating the remnants of Chloe's life, she forges a new identity that's far more exciting and fun – but she also finds herself getting closer to the reasons behind Chloe's death.
Suspicion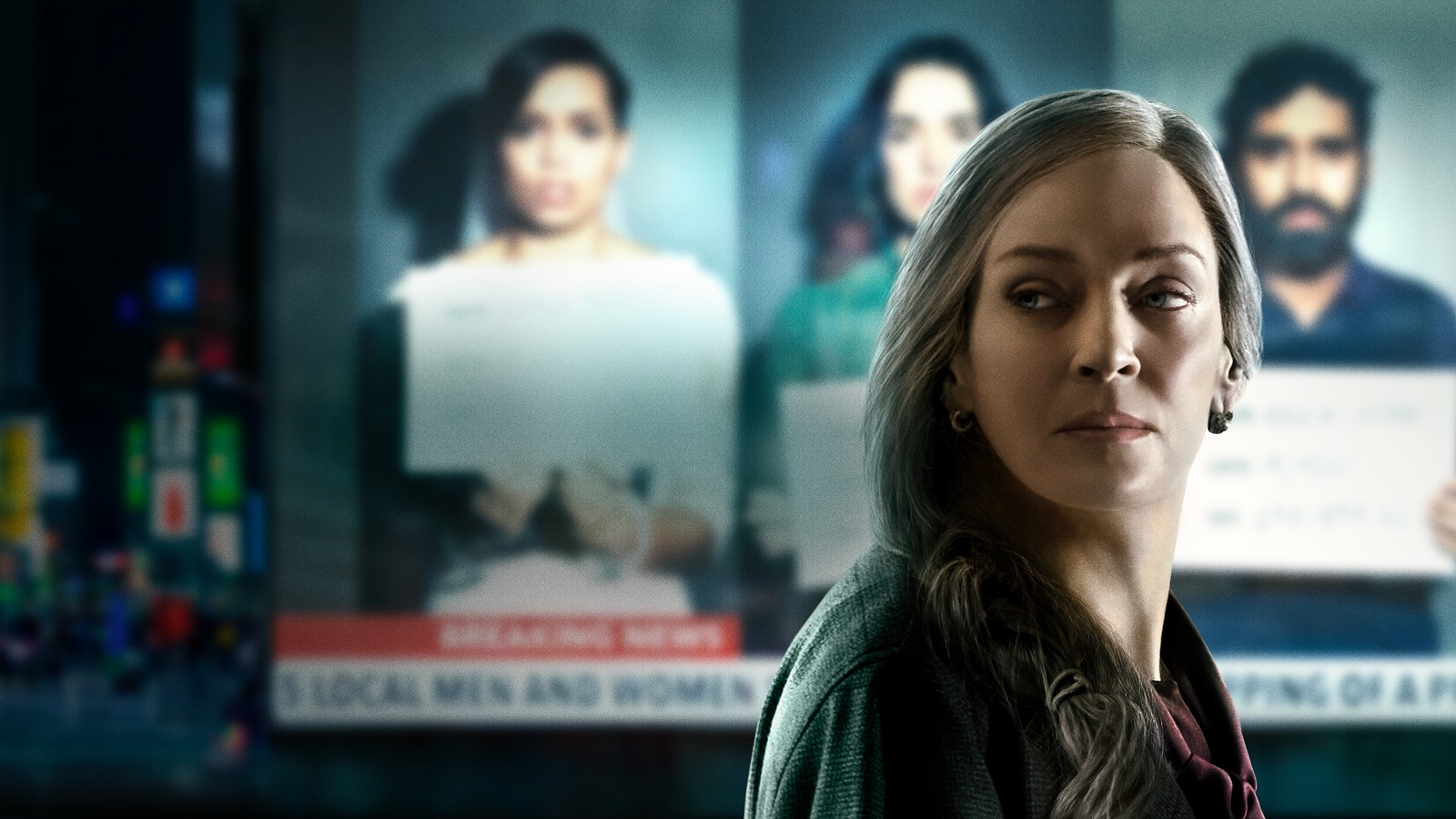 Last on our list, this one qualifies as "mostly British". Set in both London and New York, it's a thriller based on the Israeli series False Flag (כפולים). It follows a group of ordinary people whose lives are turned upside down when London police decide they're suspects in the kidnapping of an American media mogul's son.
The multinational cast includes Kunal Nayyar (The Big Bang Theory), Elyes Gabel (Scorpion, Casualty), Robert Glenister (Hustle), Lydia West (It's a Sin), Mandip Gill (Good Karma Hospital), and Uma Thurman (Gattaca).
You can watch Suspicion on Apple TV+.
Honourable Mentions: Beyond Britain
These two aren't from the UK, but one's Irish and the other's Australian – and in our experience, most British TV fans also enjoy the occasional show from Ireland or the English-speaking Commonwealth countries.
Darby & Joan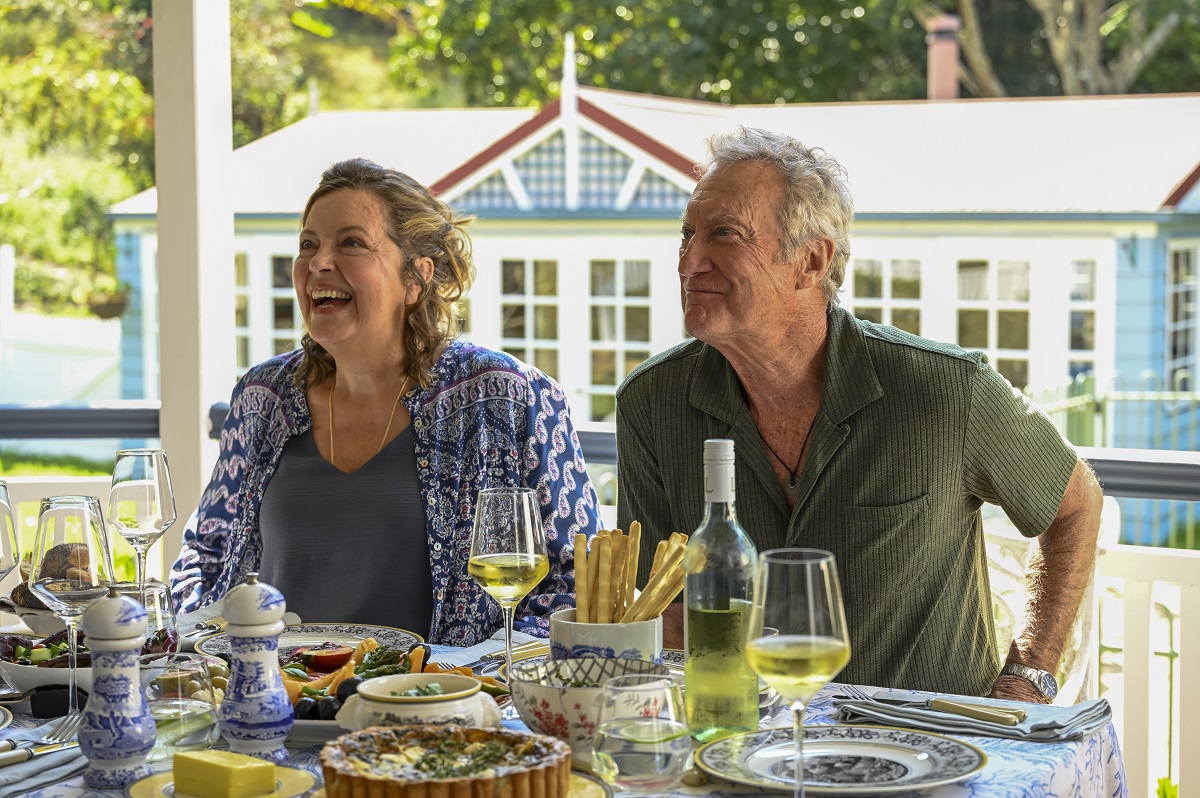 This road trip mystery follows retired Australian homicide detective Jack Darby (Bryan Brown, Cocktail) after a travel mishap pairs him and his dog up with English nurse Joan Kirkhope (Greta Scacchi, The Player). Joan is on a mission to get answers about her husband's death, while Darby is occupied with the business of avoiding his past.
The two polar opposites soon find themselves drawn into a variety of mysteries as they move through Australia's varied landscapes. It may not be what they expected of their travels – but it might be just what they need.
Reviews for this new mystery have been overwhelmingly positive, but there's still no word on a second season.
Harry Wild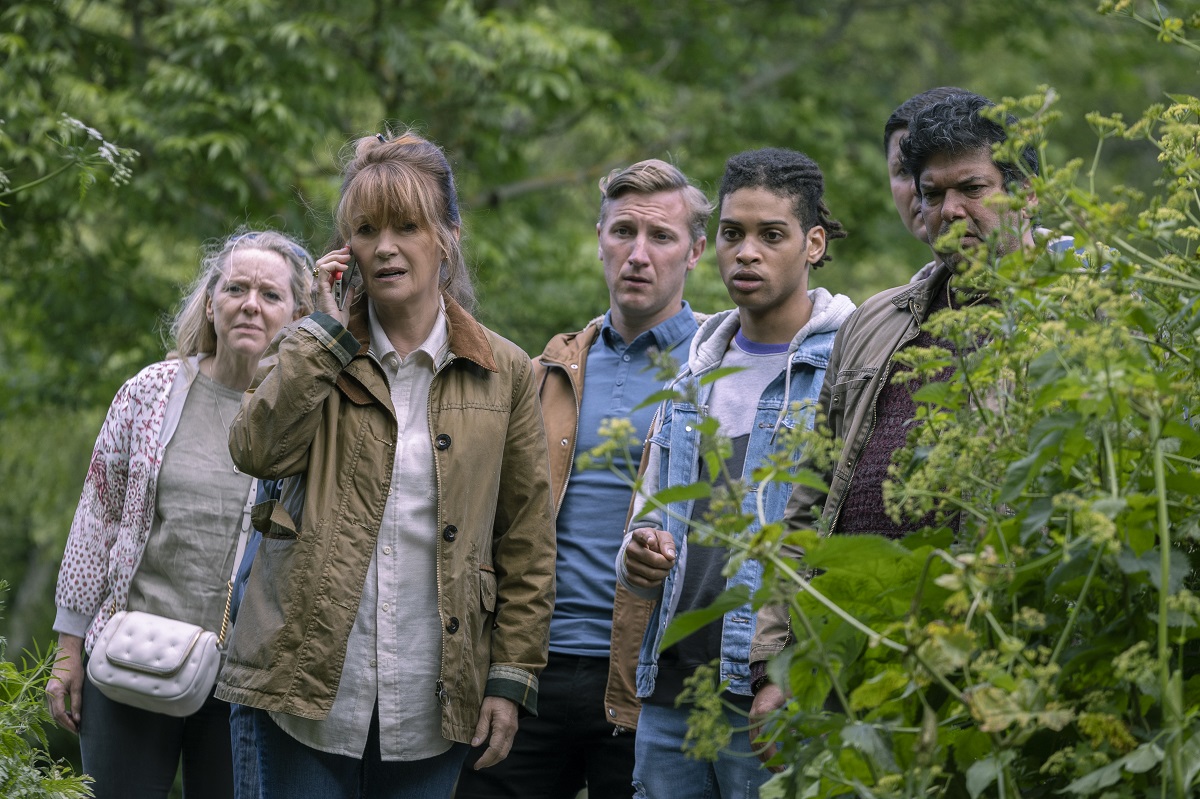 Set in Ireland, this 2022 series follows Jane Seymour (The Kominsky Method) as a recently retired English professor with a knack for investigation and a tendency to interfere in her police detective son's cases. When the series kicks off, she's staying in his home recovering from a mugging and she starts poking around in his work. As the series carries on, she makes new friends and realises she's actually pretty good at meddling in mysteries.
Harry Wild season 2 has been confirmed as of August 2022.
Save it to Pinterest!