16 Things You Might Not Know About Sir Patrick Stewart
In some cases, we earn commissions from affiliate links in our posts.
Last Updated on July 12, 2022 by Stefanie Hutson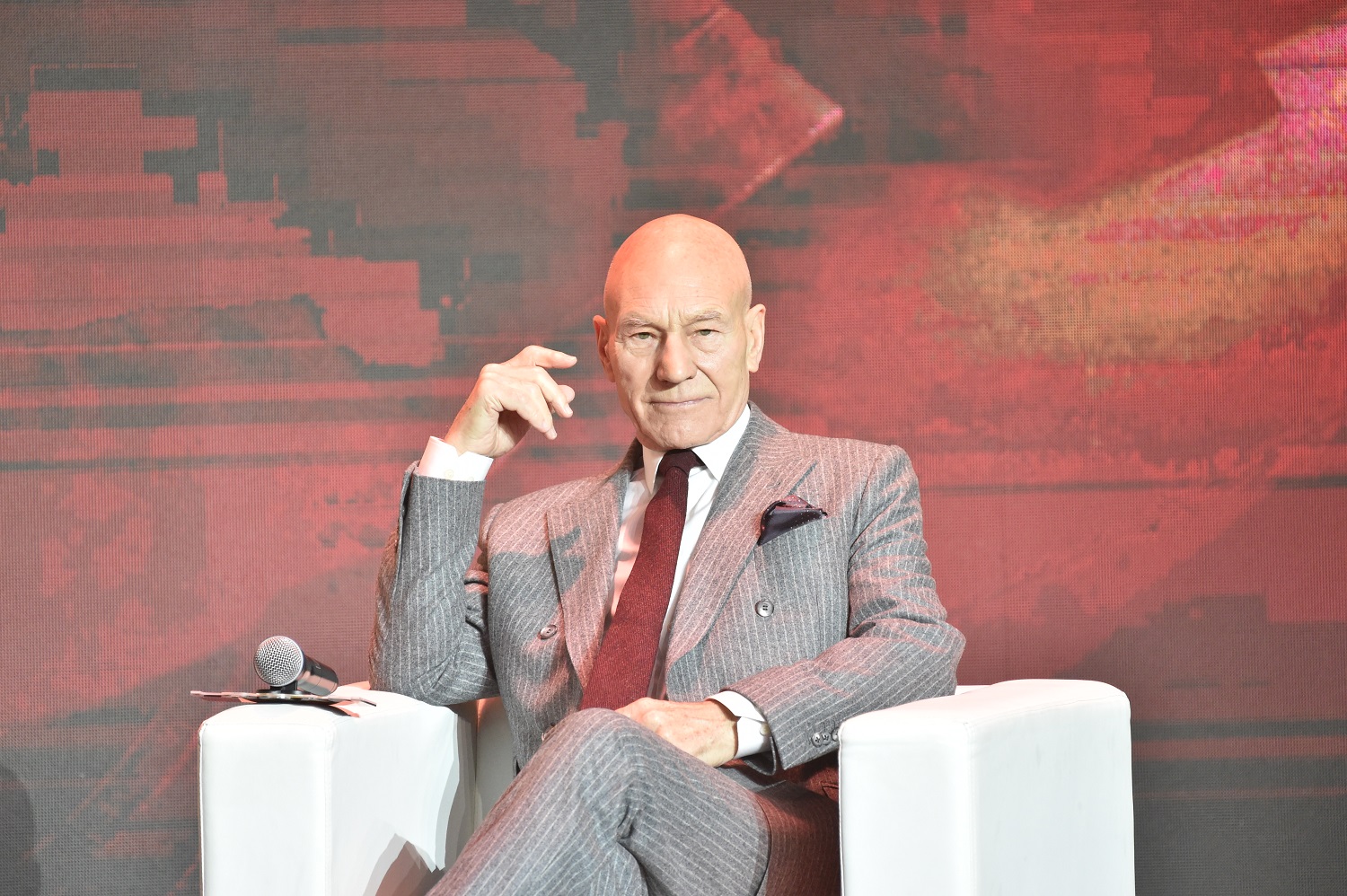 Sir Patrick Stewart (OBE, 2001) is an actor, an animal and human rights advocate, and has been a professor of performing arts. He is also a husband, father, and grandfather. Stewart was born in Yorkshire on the 13th of July, 1940. While many are familiar with his outstanding career, here are a few lesser known facts about this virtuoso actor…
1 | He left school at 15 to work as a reporter and obituary writer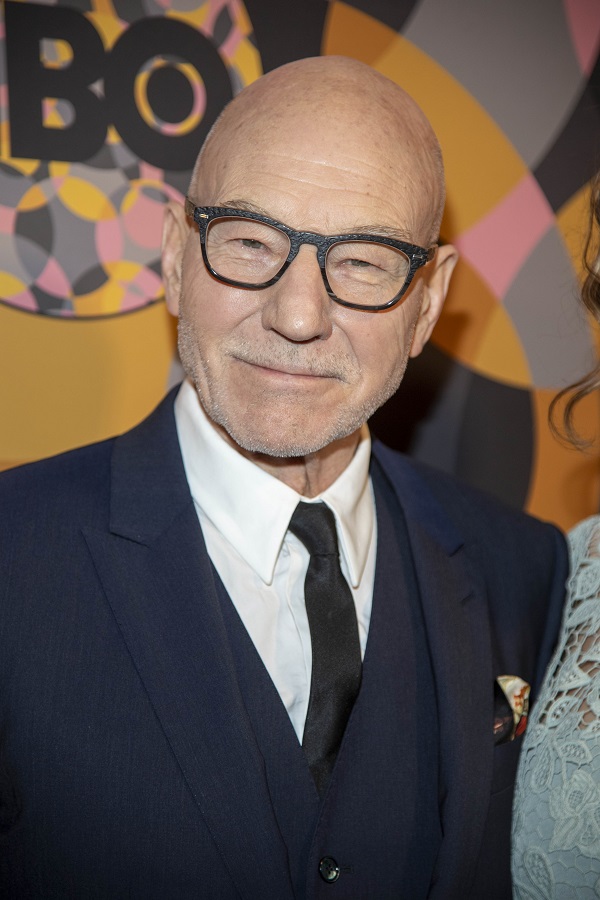 Back in 1955, when Sir Patrick Stewart was just fifteen years old, he left school to become a news reporter and obituary writer. Clearly, that career didn't work out. After one year, he quit when his boss said he was spending too much time in theatre and not enough time working. It's a good thing he followed his heart.
2 | He worshipped Laurel & Hardy as a kid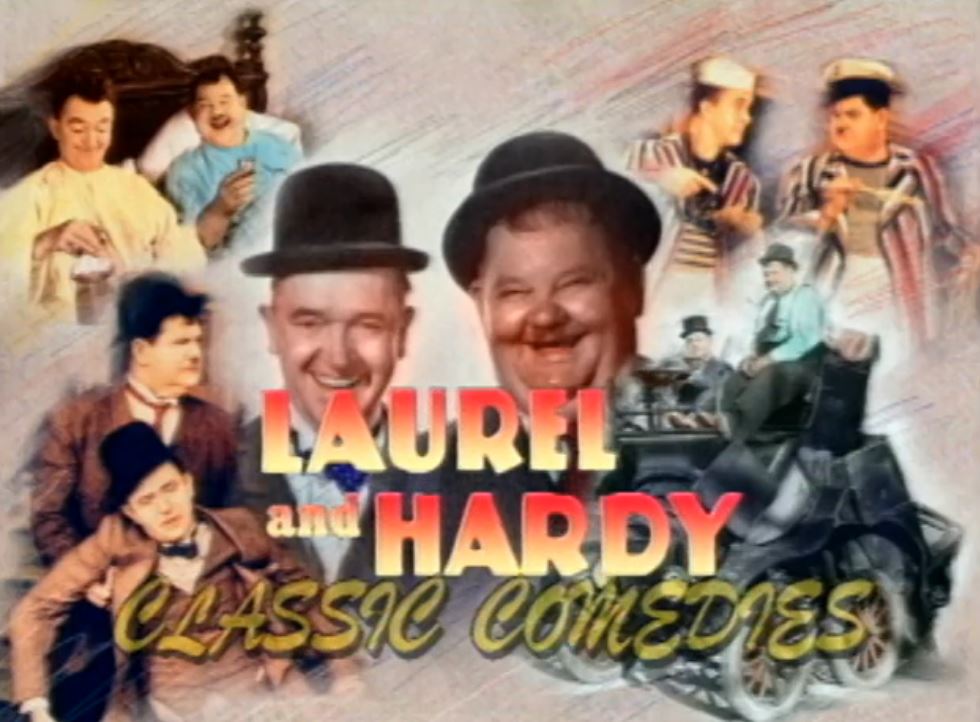 Stewart first fell in love with comedy while watching the comedic duo Laurel & Hardy as a kid. If you're not familiar with their work (seen above), you can check them out HERE. This information is probably more applicable for those of the generations who've never actually "dialed" a rotary phone.
On Stan Laurel, he said,
"My grandmother – who had a boarding house in Northeast of England – used to put up vaudeville artists when they came into town for the week. Stan's parents, who were both vaudeville entertainers, would always stay with my grandmother and one day they showed up with this little baby and said, "Do you think you could babysit for us at night when we're at the theater?" So Stan was held in my grandmother's arms many, many, many times, so I always felt a connection with him" (Rolling Stone).
Another early comedic hero of Stewart's is Danny Kaye from The Secret Life of Walter Mitty (1947).
3 | He comes from a military family
In his episode of Who Do You Think You Are? Stewart stated that his father suffered from post-traumatic stress disorder from his experience during the WWII Dunkirk evacuation. After witnessing his father's abuse of his mother and then learning it may have been due to PTSD, Stewart became a patron of charities for both PTSD and domestic violence. They are: the British Armed Forces charity Combat Stress and Refuge (refuge against domestic violence for women and children).
In reference to Stewart being the captain of the starship USS Enterprise on Star-Trek, he also said, "It would irritate my father so much – because he was a military man, and both my brothers did military service, and I didn't – that I walk around New York and I hear, "Hey, Captain, how are you?"
4 | He's a sci-fi fan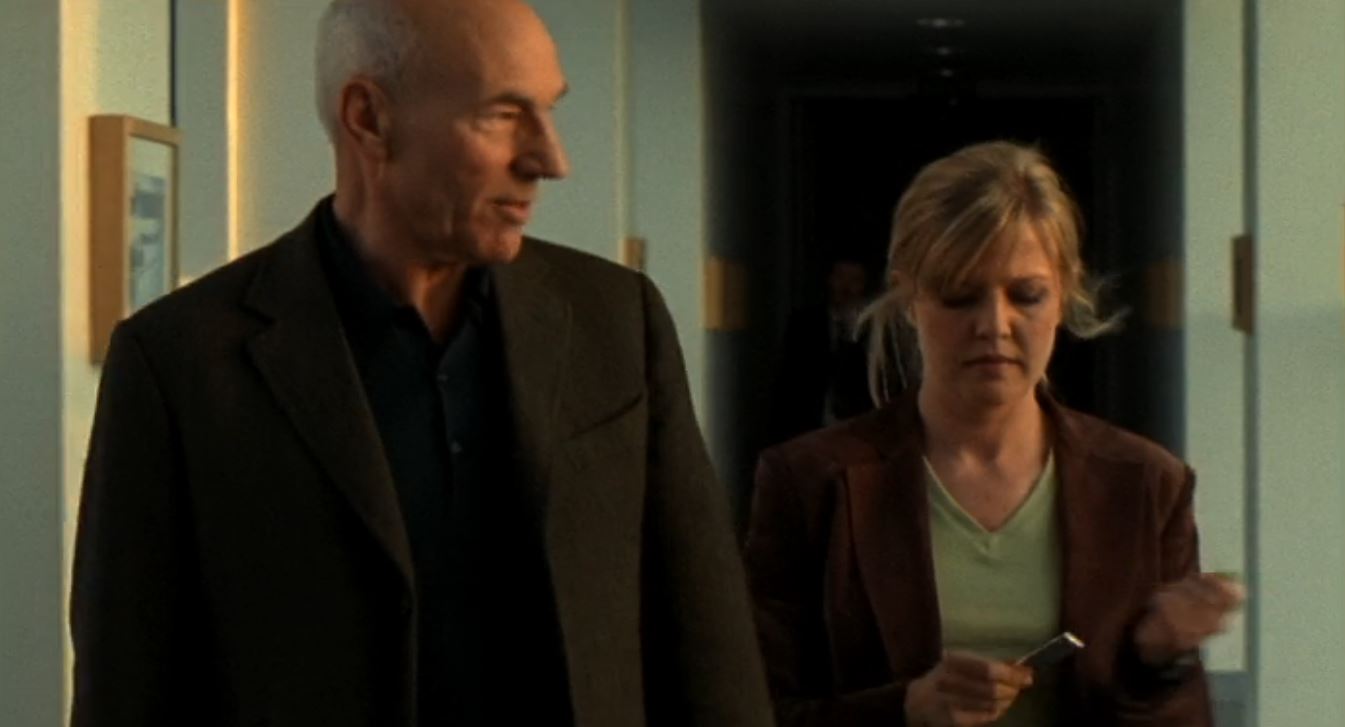 Patrick Stewart is a vocal fan of both Doctor Who and Red Dwarf.
In 2007, regarding Doctor Who, he said, "I have been a fan actually, yes, and deeply dismayed that I was never asked to be in it! I think it's a terrific series."
Back in the early 90s, when he returned to the UK and caught a rerun of Red Dwarf, Patrick Stewart assumed, to his "horror and outrage," that it was a "rip-off of Star Trek: The Next Generation," but as he continued watching and started to enjoy the show, he went on to say he wished Star Trek had some of the same "wild, ironic humour."
His most recent significant TV role in the UK also leaned in the direction of sci-fi. In Eleventh Hour, he played a former physics professor who provided advices to the government on the problems created by modern science. You can watch it HERE.
5 | He loves football and auto racing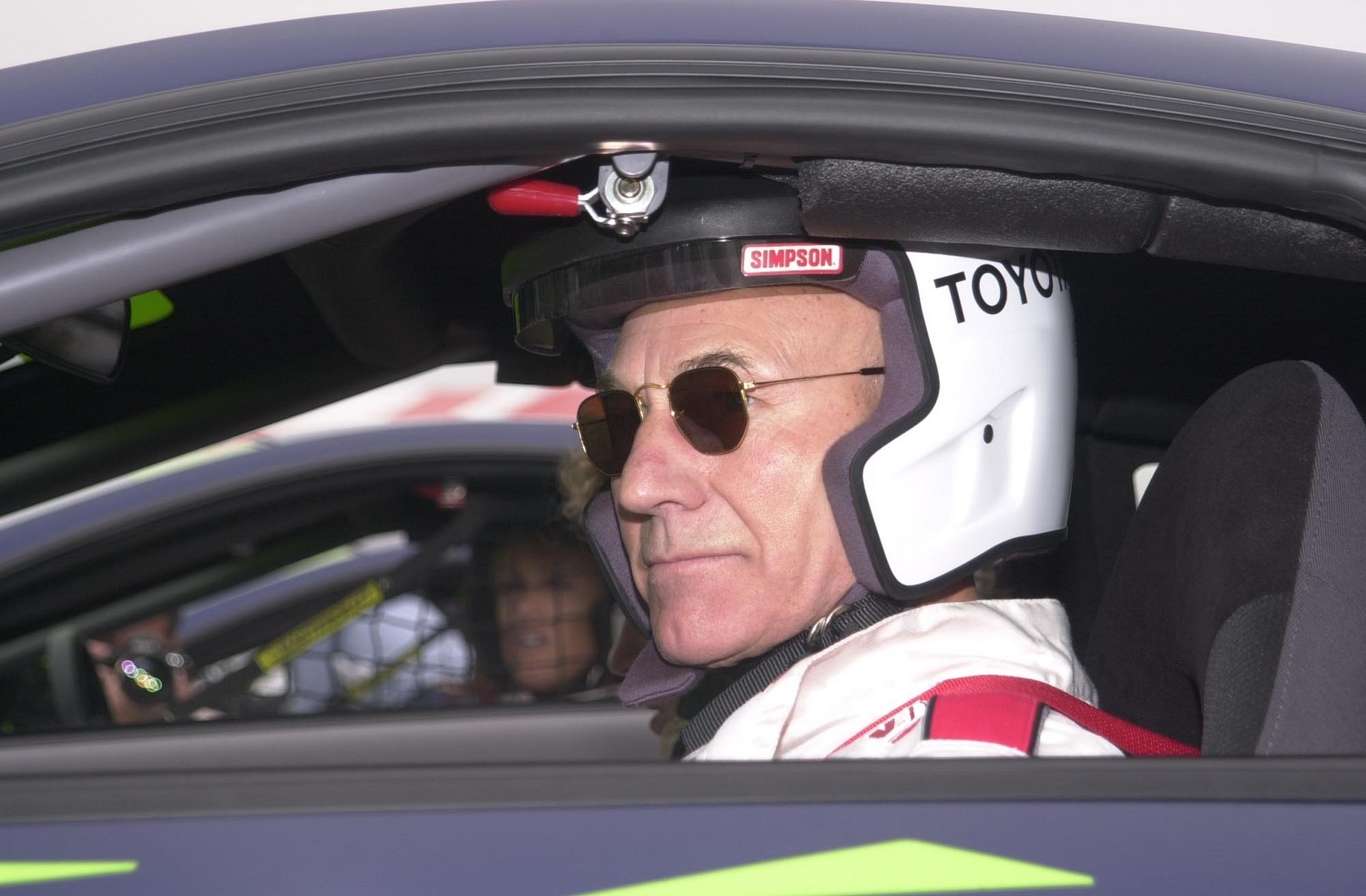 Stewart is a proud supporter of his local Huddersfield Town Football Club. (Doctor Who star Jodie Whittaker is also a Huddersfield fan). Back in 2018, Stewart explained his love for Huddersfield, saying:
"There was something about Huddersfield and their amazing history – although their great successes were way back in the '20s in the days of the great Herbert Chapman. So I made the decision it was going to have to be Huddersfield because they're my local club. I'm so glad I made that choice because it's been a wonderful ride over recent years, particularly over the last 12 months which have been extraordinary. Promotion didn't really seem to be a realistic possibility but I'm very, very proud of what they have achieved" (YorkshireLive).
Stewart is also a fan of automotive racing. He's known to attend British Grand Prix races. In 2012, he competed in the Silverstone Classic Celebrity Challenge Race. He also appeared on Top Gear in 2003 (Season 2, Episode 9) as the Star in a Reasonably Priced car where he set an impressive lap time of just 1:50. His full interview and lap is available for free on the official Top Gear YouTube channel HERE.
As a Formula 1 fan, he's gone so far as to drink champagne out of F1 driver Daniel Ricciardo's shoe! You can watch the amusing moment on the official Formula 1 YouTube channel HERE.
6 | He accepted a role in Wild Geese II because he needed money for repairs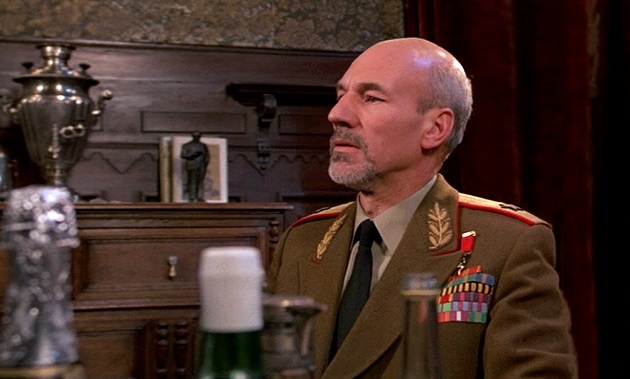 He was paid £2,000 to appear in Wild Geese II (1985) because it was the first job he was offered upon receiving an expensive bill from the repairman. This jailbreak film stars Scott Glenn and Laurence Olivier who, at 77, needed a nurse on set due to failing health. Unfortunately, despite the great cast, the film's public rating is just 4.8/10 on IMDb.
7 | He played Captain Picard in five different shows
Star Trek isn't the only show where he's appeared as Captain Picard. He also reprised the role for comedy shows Family Guy and Robot Chicken. What a class act.
The full list is:
Star Trek: The Next Generation (1987)
Star Trek: Deep Space Nine (1993)
Family Guy (1999)
Robot Chicken (2001)
Star Trek: Picard (2020)
8 | He was mistaken for Dr. Spock by a drunk couple
You can always rely on a good story being told on Graham Norton… A tipsy couple sort of recognised Sir Patrick Stewart in a lift but the husband mistakenly referred to him as "Dr. Spock from Star Wars." And then the wife said, "No, no, honey you've got it wrong. This is Sir Ben Kingsley."
On another episode, he also talks about a hotel room service employee noticing him watching Star Trek alone in his room. You can watch that one HERE.
You can watch Sir Patrick Stewart's best moments on The Graham Norton Show HERE on the official YouTube.
9 | He narrated The Nightmare Before Christmas but it was cut
Patrick Stewart originally narrated Tim Burton's classic stop-motion animation The Nightmare Before Christmas, but Burton eventually decided it didn't need much narration and what was included was re-recorded by someone else. Stewart's narration does appear on the first edition Danny Elfman's soundtrack because Elfman preferred Stewart's voice.
10 | Yes, that was his voice as the Poop emoji
Sir Patrick Stewart has a famously self-deprecating sense of humour, so it's no surprise he showed up as Poop Emoji in The Emoji Movie (2017). Of the role, he said, "It's been a lifelong preparation. I knew a time would come that all of that hard work would add up to something" (ABC).
As another great example of his self-deprecating humour, please enjoy this quote from Star Trek Magazine:
"Having played many roles of scientific intellect, I do have an empathy for that world. It's been hard on me because flying the Enterprise for seven years in Star Trek and sitting in Cerebro in X-Men has led people to believe that I know what I'm talking about. But I'm still trying to work out how to operate the air conditioning unit on my car." (September/October 2006, Star Trek Magazine issue #1)
11 | He fosters dogs and advocates for pit bulls
Sir Patrick Stewart, AKA Captain Jean-Luc Picard. He discovered what we all knew…it is impossible to meet a pit bull & not fall in love. After being heart broken because he could not keep his first foster because of BSL in the UK. He continues to foster & advocate for the breed pic.twitter.com/Yhe2AbRQom

— Pit Bulls Against Discrimination (@pitbullsad) February 25, 2020
In 2021, the ASPCA gave him their Pit Bull Advocate & Protector Award. He and his wife Sunny have fostered several pit bulls for Wags & Walks in Los Angeles. He also insisted on having a pitbull appear in Star Trek: Picard.
12 | He read Shakespeare sonnets during the pandemic
Stewart has extensive experience performing Shakespeare, and he's a member of the Royal Shakespeare Company. During the pandemic lockdowns, he took to reading Shakespearean sonnets and sharing them with the world.
13 | He just loves to say "spacetime continuum"
When asked if he had a favourite technical line, Stewart said, "Yes. I always loved saying spacetime condominium… Spacetime continuum, yes. Sorry. Well, you see the problems that are raised you know when you have to deal with this kind of dialogue" (BBC). You have to admit, he has a sense of humour.
14 | He didn't know Captain Picard was a starring role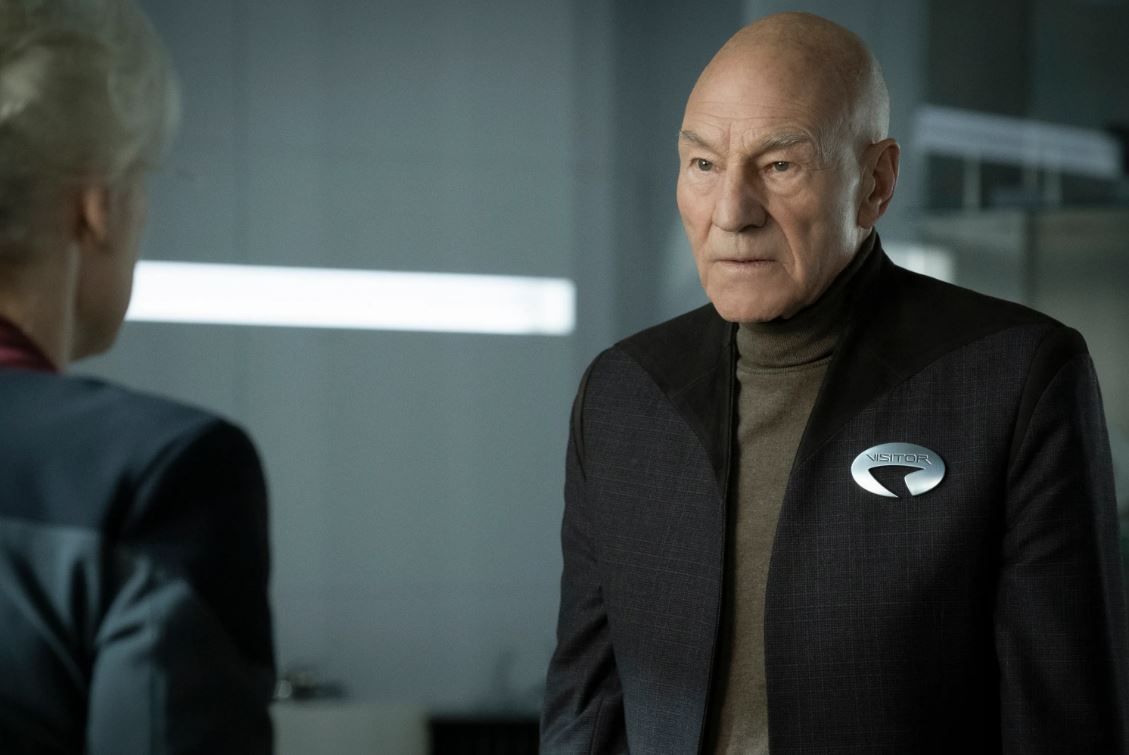 In an interview, Sir Patrick Stewart once mentioned:
"I had thought originally that I was being cast as some token Englishman on the crew. Nobody said anything to me about captain until I think I went back for my last audition interview at Paramount and that piqued my interest much more when I realised that it was the head guy on the ship" (BBC).
While auditioning for the role of Captain Picard, being bald since the age of 19, he was told to bring a toupee, but then Gene Roddenberry told him to ditch it.
"Surely by the 24th century, they would have found a cure for male pattern baldness," Stewart wondered. But Roddenberry responded, "No, by the 24th century, no one will care" (BBC).
If you haven't seen him in his latest, Star Trek: Picard, you can watch it HERE.
15 | He knows how to knit
If Picard doesn't open on Patrick Stewart knitting in Santa pajamas it is gonna be a goddamn WASTE. pic.twitter.com/ThIosXcRly

— Deep Space Fine (@thisismewhatevs) December 20, 2019
His mother taught him to knit when he was young and he still knows how. It's like riding a bicycle, right? This photograph shows him knitting in Santa pajamas for the movie Match (2014) in which he plays an aging ballet instructor. Match is based on a three-person play by Stephen Belber.
Stewart said, "I was lucky because as a child my mother taught me how to knit. So I'm comfortable with needles in my hand. But I'm not a knitter now," he smiles, "I have other hobbies." (San Francisco Examiner).
16 | And he's a beekeeper!
Since I was a child, I've fantasized about keeping bees, and I finally am. BeeStew! 🐝 pic.twitter.com/b4VuYMSi3O

— Patrick Stewart (@SirPatStew) July 16, 2018
He said, "Since I was a child, I've fantasized about keeping bees, and I finally am. BeeStew!" How adorable does he look as a beekeeper? Such an awesome guy. I hope keeping bees has lived up to his childhood expectations. This just goes to show, it's never too late to start a new hobby or fulfill your childhood dreams!