The 7 Best Irish TV Shows & Movies on Netflix
In some cases, we earn commissions from affiliate links in our posts.
Last Updated on March 22, 2022 by Stefanie Hutson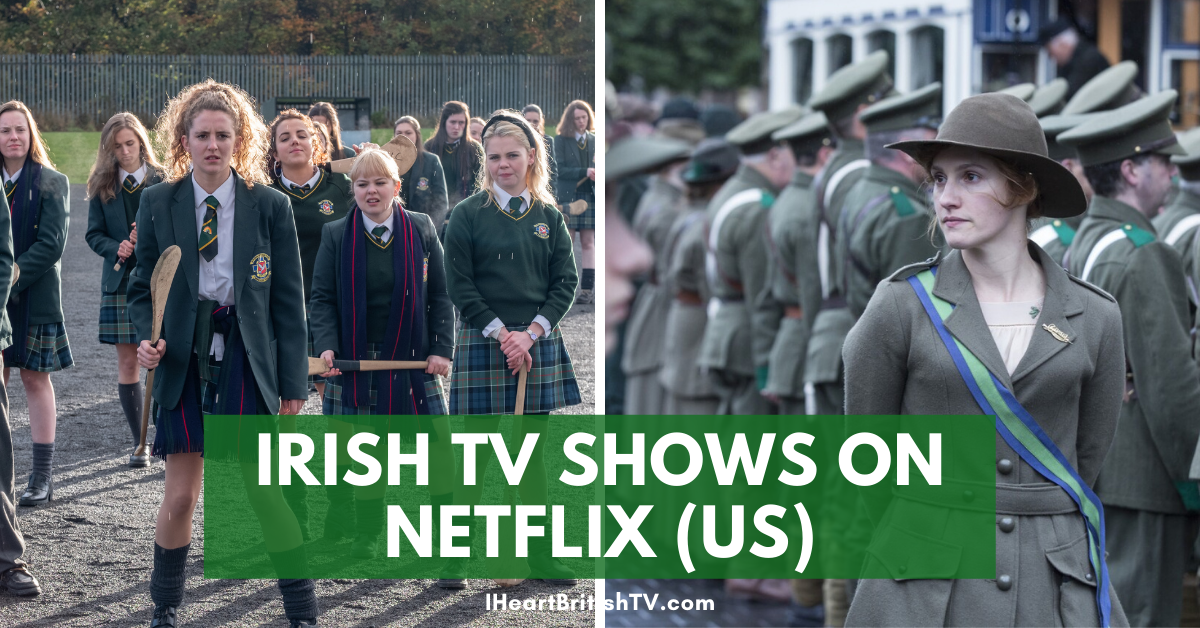 Unfortunately, there aren't nearly as many Irish TV shows as most of us would like to see. It's a beautiful country with talented actors and melodic accents, but it's also a relatively small place. If you add together the populations of both Ireland and Northern Ireland (which is part of the UK), the total population is still a bit less than just the city of London.
All the same, we like to highlight Irish shows where we can – if only out of self-interest, to help support and grow their creative communities. They may not be "British" in the normal usage of the word, but they're part of the British Isles and there are more similarities than differences between the Irish and their neighbours to the east (in spite of the bad feelings some still harbour about past conflicts).
Irish TV Shows on Netflix
There aren't many Irish shows on Netflix right now, but the shows they do offer are high-quality, compelling, and worth checking out if you're a subscriber.
Can't Cope, Won't Cope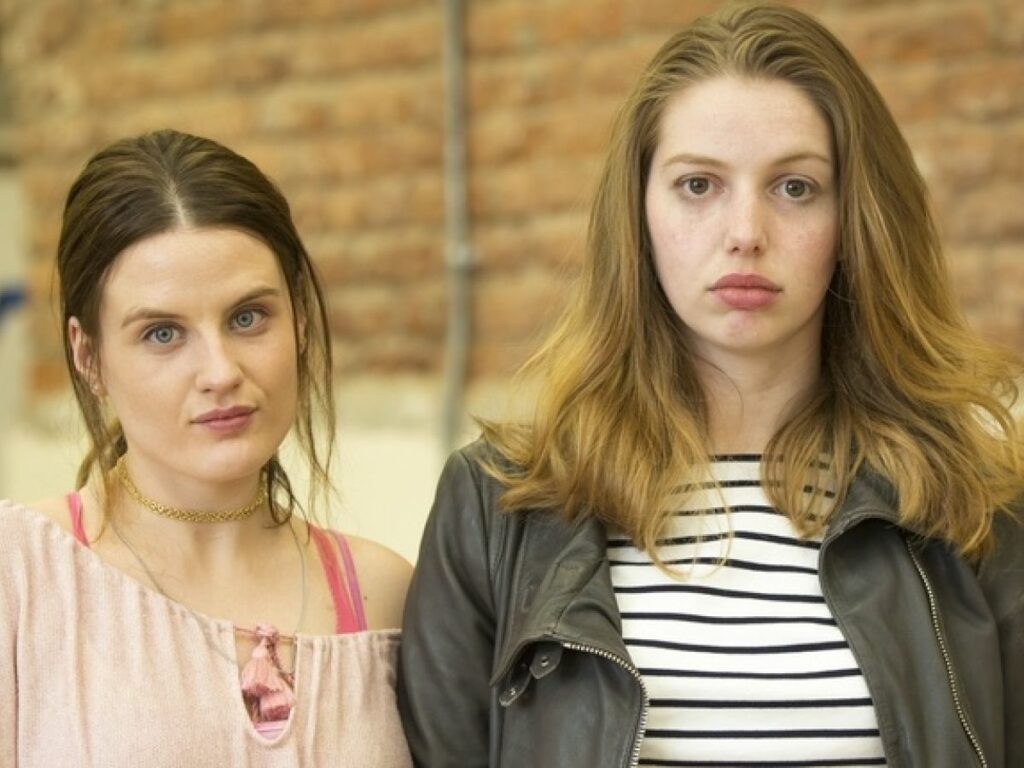 Can't Cope, Won't Cope follows two 20-something housemates, Aisling and Danielle, living in Dublin. Aisling is a fund manager used to getting her way. Danielle is an art student used to staying out of the spotlight.
This dark comedy-drama series first aired in 2016 and lasted for two seasons (just 12 episodes in total). Season two also stars Amy Huberman.
In 2019, actress Danika McGuian passed away at the age of 33 after a short battle with cancer. The show's creator and writer Stefanie Preissner paid tribute to McGuian by saying, "the brilliant, lovely, Danielle in Can't Cope Won't Cope wouldn't have been the same without her."
Watch both seasons of Can't Cope, Won't Cope on Netflix HERE.

Derry Girls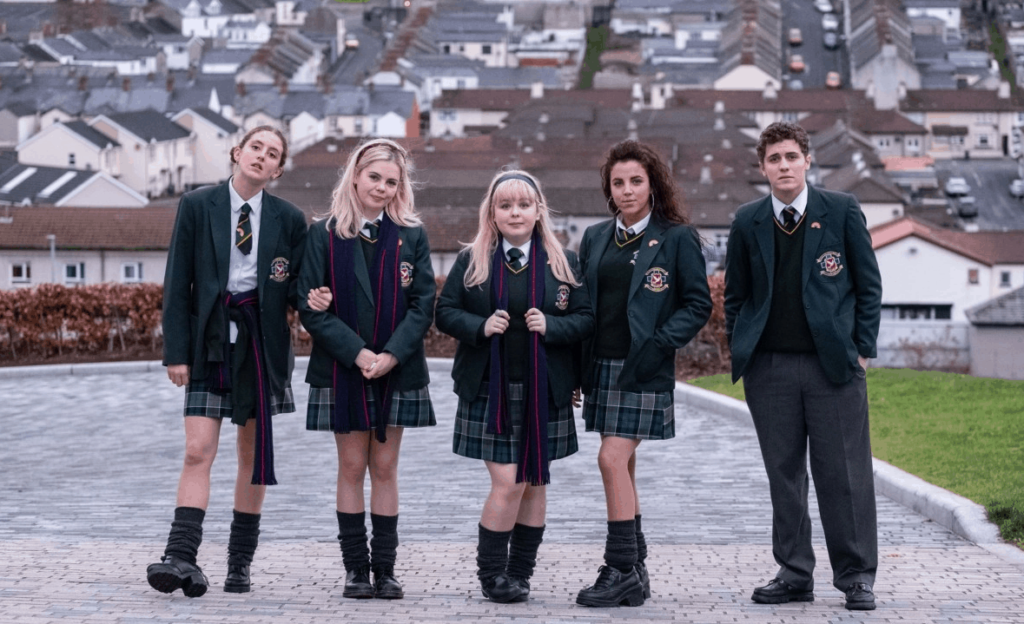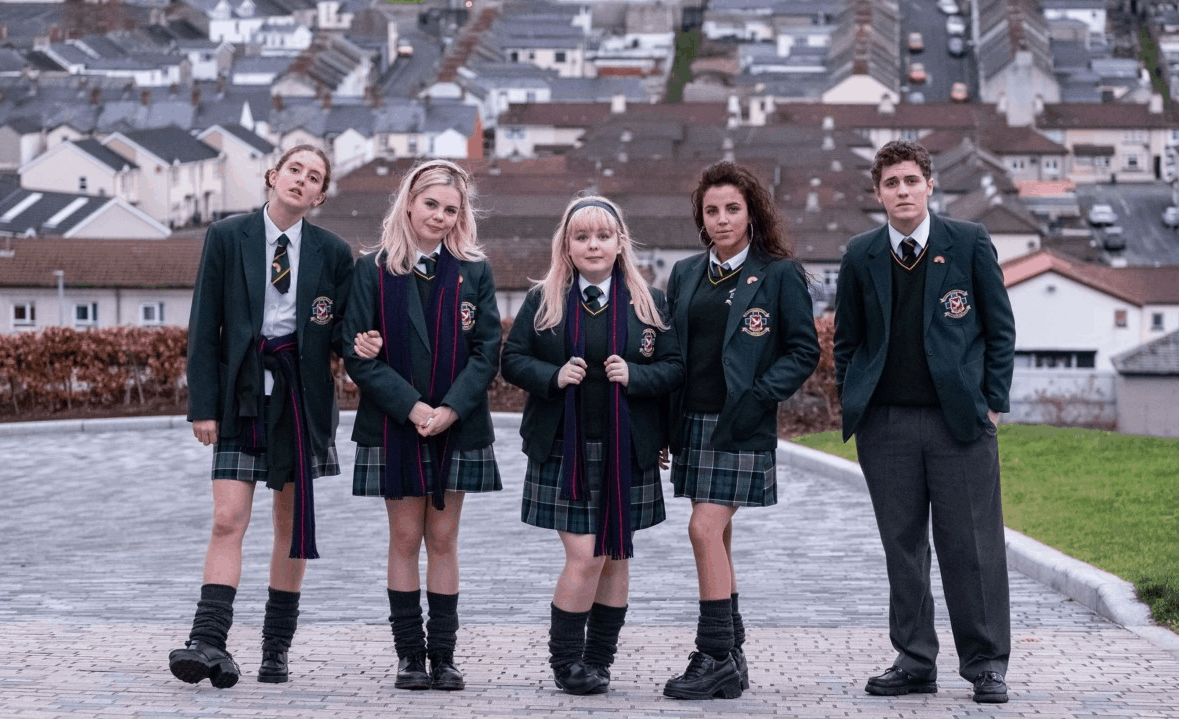 Derry Girls is an Irish coming-of-age comedy set in 1990s Derry during the political conflict known as the Troubles. Created and written by Derry-born Lisa McGee who also worked on London Irish, Being Human, The White Queen, and more.
The style of humor is irreverent, mischievous, and all-round good fun. If you're a fan of Ireland and Irish culture, you won't want to skip over this one.
Starring Saoirse-Monica Jackson, Louisa Harland, Nicola Coughlan, Jamie-Lee O'Donnell, and Dylan Llewellyn.
Derry Girls is streaming on Netflix. Season 3 of Derry Girls is coming before too much longer.

Rebellion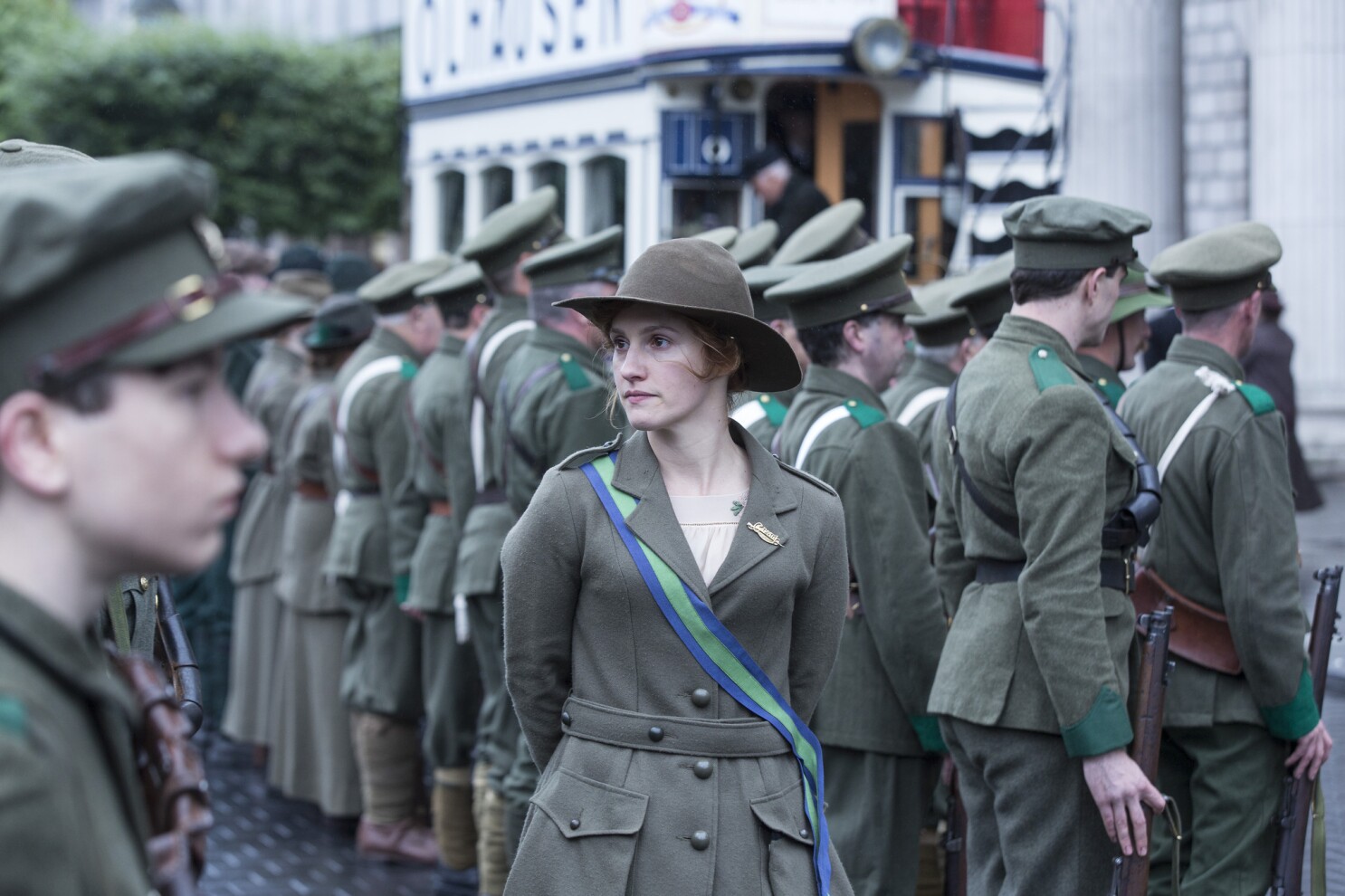 This tense drama follows the violent and tumultuous Easter Rising of 1916 in Dublin, beginning the long conflict between the British military and Irish revolutionaries. This dramatization is considered historical fiction, but it will still transport you back to this revolutionary period.
Starring Charlie Murphy, Ruth Bradley, Sarah Greene, Brian Gleeson, Niamh Cusack, and Michelle Fairley. Both seasons are 5 episodes each.
Stream both seasons of Rebellion on Netflix HERE.

Sophie: A Murder in West Cork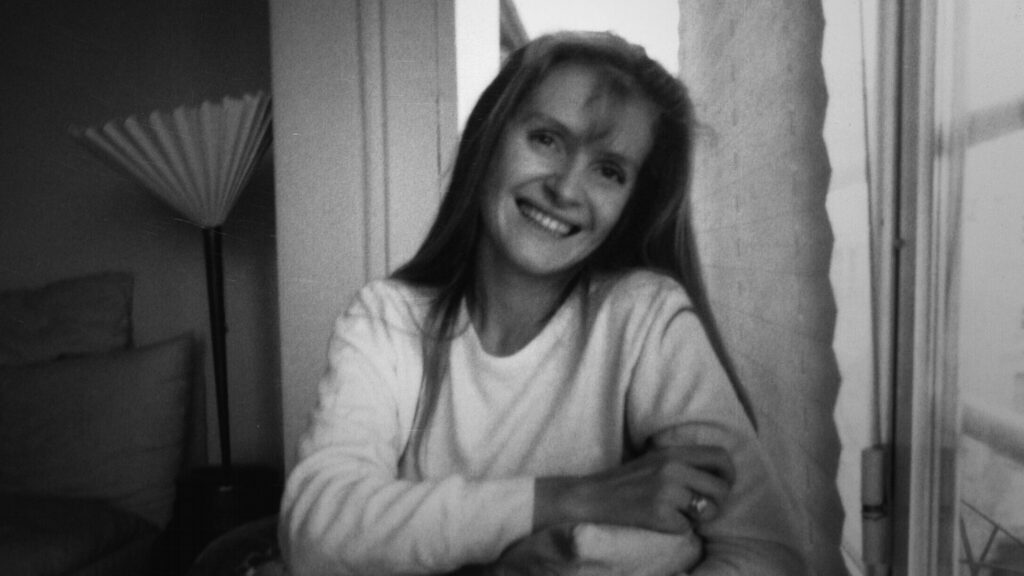 This is a true-crime documentary series about the murder of Sophie Toscan du Plantier, a French television producer. She was killed outside her holiday home near Toormore, Goleen, County Cork, Ireland on the 23rd of December, 1996.
This case obsessed thousands and gripped nations across both Ireland and France for its peculiar and violent nature. The case is controversial, compelling, and devastating. Any fan of true crime will want to watch this series.
Stream Sophie: A Murder in West Cork on Netflix HERE.

One for the Kids: Puffin Rock
This cute children's series follows the adventures of Oona the Puffin who lives on the coast of Ireland. She lives there with her younger brother, Baba. Chris O'Dowd narrates this fun little show.
The kids or grandkids will probably love this series! It's best for ages 3 – 5. There are a total of 26 episodes at 20 minutes each. The episodes, though, are in multiple segments, making about 78 different tales.
Puffin Rock is streaming on Netflix HERE.
Irish Movies on Netflix
Handsome Devil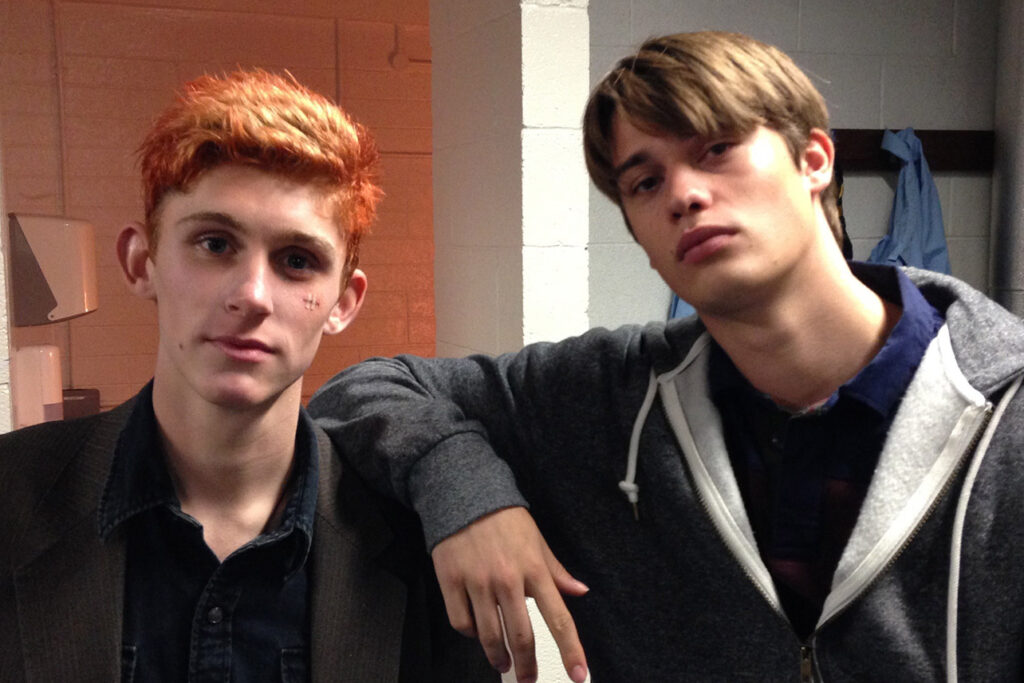 Ned is an introvert in a school full of rugby-obsessed boys. Conor is a popular athlete. On the outside, they couldn't be more different. So when they are required to board together, an unlikely friendship develops. This is a drama/comedy with LGBTQ+ themes.
Starring Fionn O'Shea, Nicholas Galitzine, Andrew Scott, Ardal O'Hanlon, and Amy Huberman.
Handsome Devil is streaming on Netflix HERE.
The Siege of Jadotville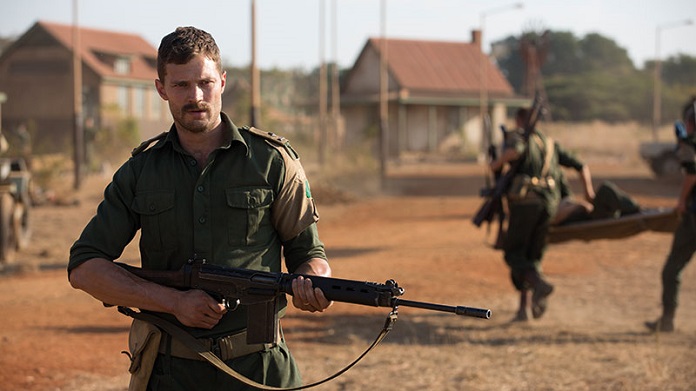 While this film isn't set in Ireland, it follows Irish soldiers in Africa on a U.N. peacekeeping mission. It's based on the nonfiction book by Declan Power.
Set during the 1960s, The Siege of Jadotville stars Jamie Dornan as Irish Commandant Pat Quinlan who leads the defense of their outpost against French and Belgian Mercenaries in the Congo.
The Siege of Jadotville is streaming HERE on Netflix.
Honorable Mentions
While there aren't many movies set in Ireland on Netflix, there are a couple good movies with Irish connections…
The Irish Film Board financed Vita & Virginia about the relationship between Vita Sackville-West and Virginia Woolf in 1920s Britain; it stars Elizabeth Debicki, Gemma Arterton, and Rupert Penry-Jones. It is based on the 1992 play written by Dame Eileen Atkins.


Irish filmmaker Gerard Barratt wrote and directed Brain on Fire about a young American woman who suddenly becomes ill, yet doctor after doctor struggle to find out why. Based on the nonfiction novel by Susannah Cahalan. This film stars Chloë Grace Moretz and Richard Armitage.
Save it to Pinterest!