17 Romantic British Movies You Can Stream Right Now (2023)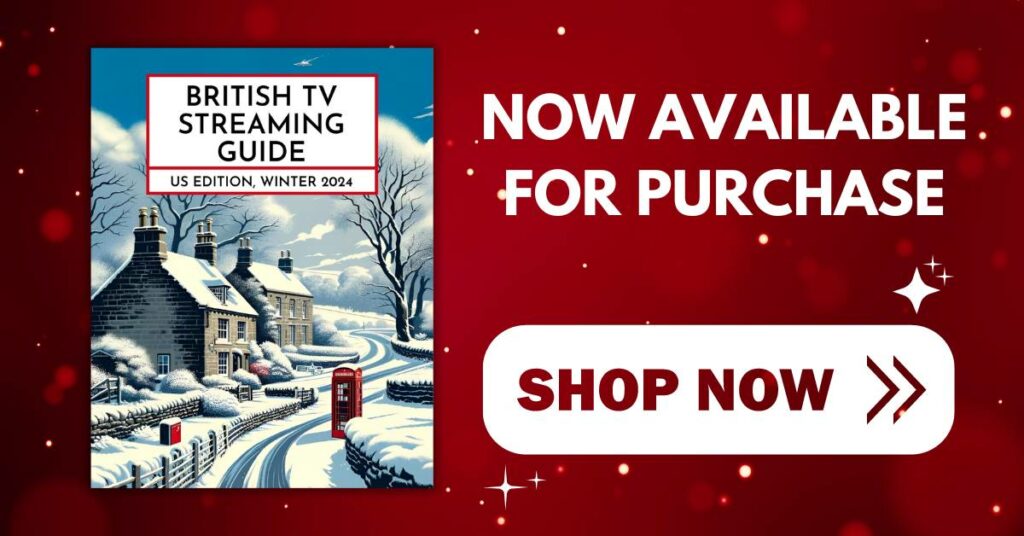 The British TV Streaming Guide: US Edition, Winter 2024 is now available. Get yours HERE.
In some cases, we earn commissions from affiliate links in our posts.
Last Updated on February 13, 2023 by Stefanie Hutson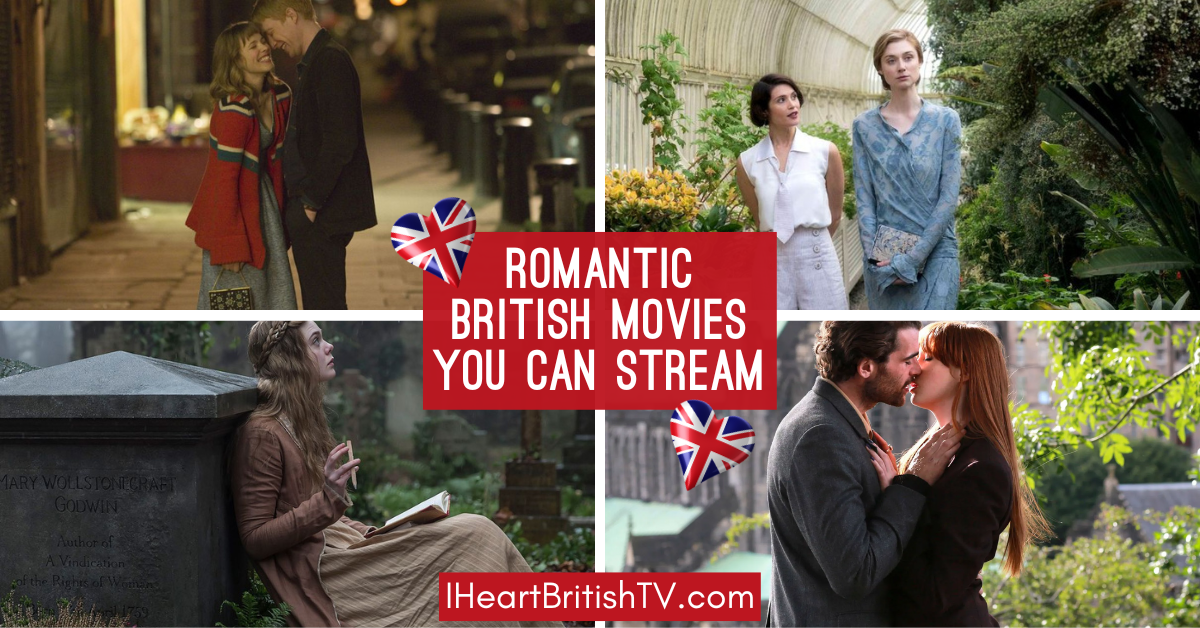 It's nearly Valentine's Day, so we thought it might be a good time to talk romance. Specifically, British romance.
The UK may not be known for romance ("lie back and think of England"), but clearly someone has figured it out, given that new baby Brits are being born all the time.
17 Romantic British Movies You Can Stream Right Now
This list is in no particular order, but given the number of people who write to us saying they won't watch anything more than 20 years old, we've skewed it a bit towards newer titles.
The Theory of Everything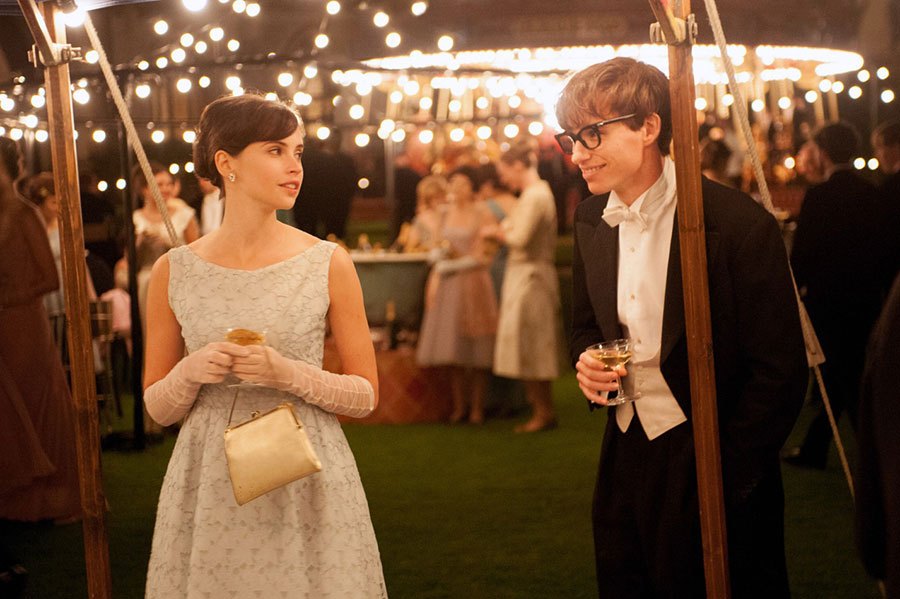 Eddie Redmayne and Felicity Jones star as acclaimed astrophysicist Stephen Hawking and his first wife, Jane Wilde. Adapted from her memoirs, it focuses on his life at the University of Cambridge, their marriage, and their path of their relationship and family life. Stephen Hawking provided his own computerised voice for the film.
Watch The Theory of Everything on: Amazon
Stardust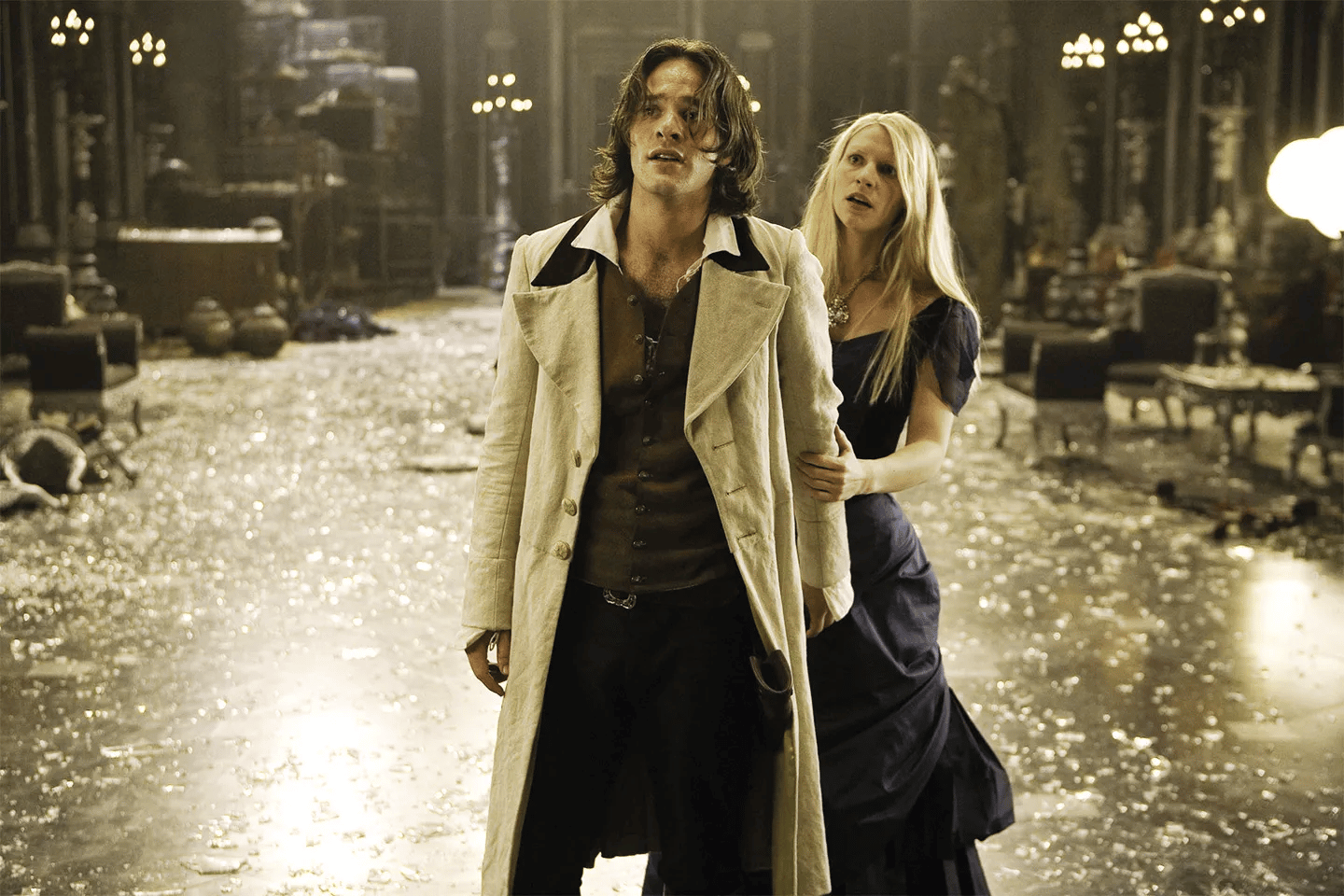 This 2007 film has a little bit of everything – adventure, action, fantasy, and romance. When a young man promises his love he'll retrieve a fallen star to gain her hand in marriage, he begins a great adventure.
Watch Stardust on: Amazon | HBO Max
Stardust is based on the Neil Gaiman novel by the same name. You can get it HERE.
The Republic of Love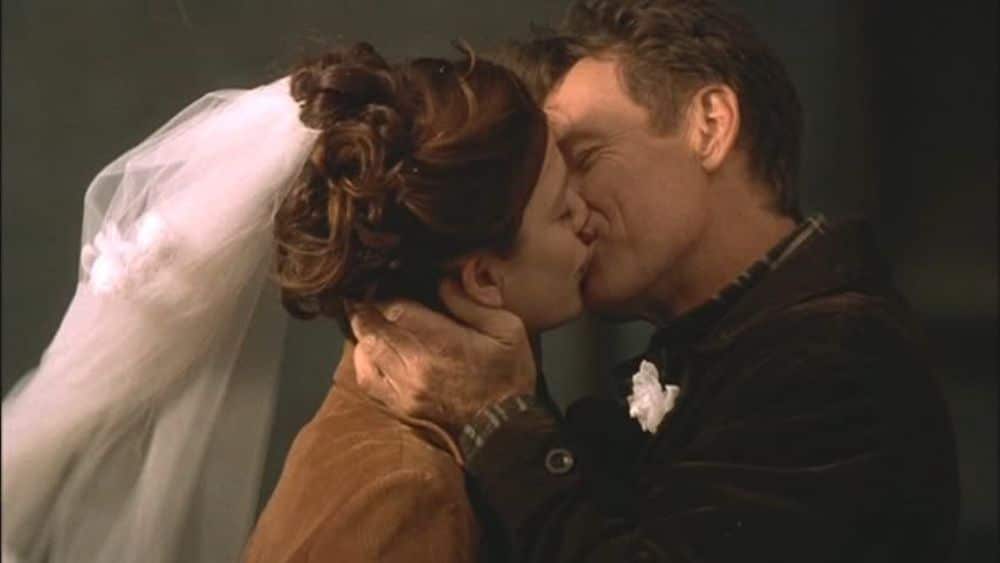 Emilia Fox and Bruce Greenwood star in this film about a talk show host who falls in love too easily and an academic whose expectations are too high. Though technically a Canadian film, British TV fans will know Emilia Fox from shows like Silent Witness and Signora Volpe. Her father, Edward Fox, also appears.
Watch The Republic of Love on: Freevee
Pink Wall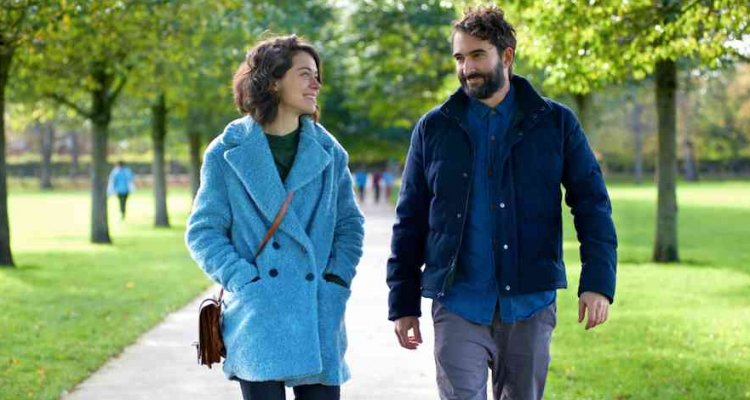 Tatiana Maslany and Jay Duplass star in this film about two North American expats living in Wales. They're a modern couple, and their world is one of dinner parties and long, abstract conversations about open relationships and gender politics – so it's not a movie for everyone. It uses a nonlinear timeline to explore the 6-year course of their relationship.
Watch Pink Wall on: Amazon | AMC+
Vita & Virginia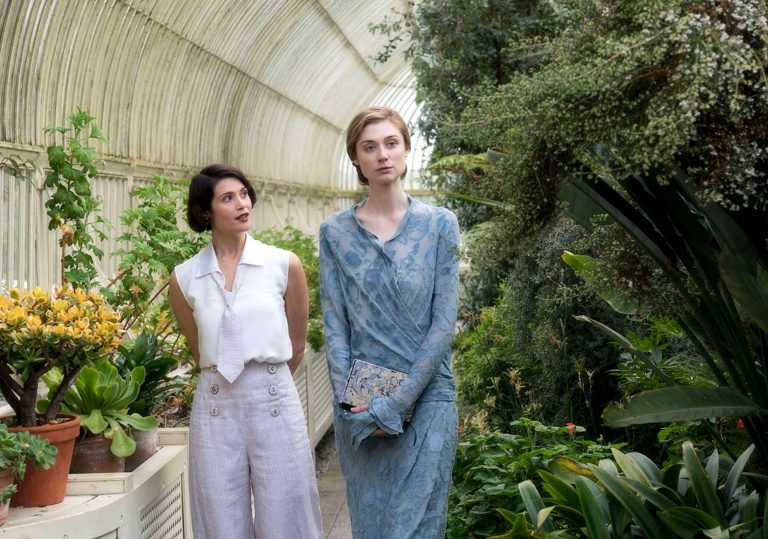 Gemma Arterton, Elizabeth Debicki, and Isabella Rossellini star in this 1920s period romance about the love affair between poet and novelist Vita Sackville-West and author Virginia Woolf. The affair inspired Woolf's novel Orlando (Book | Movie).
Watch Vita & Virginia on: Amazon | AMC+ & IFC Films Unlimited
Bitter Harvest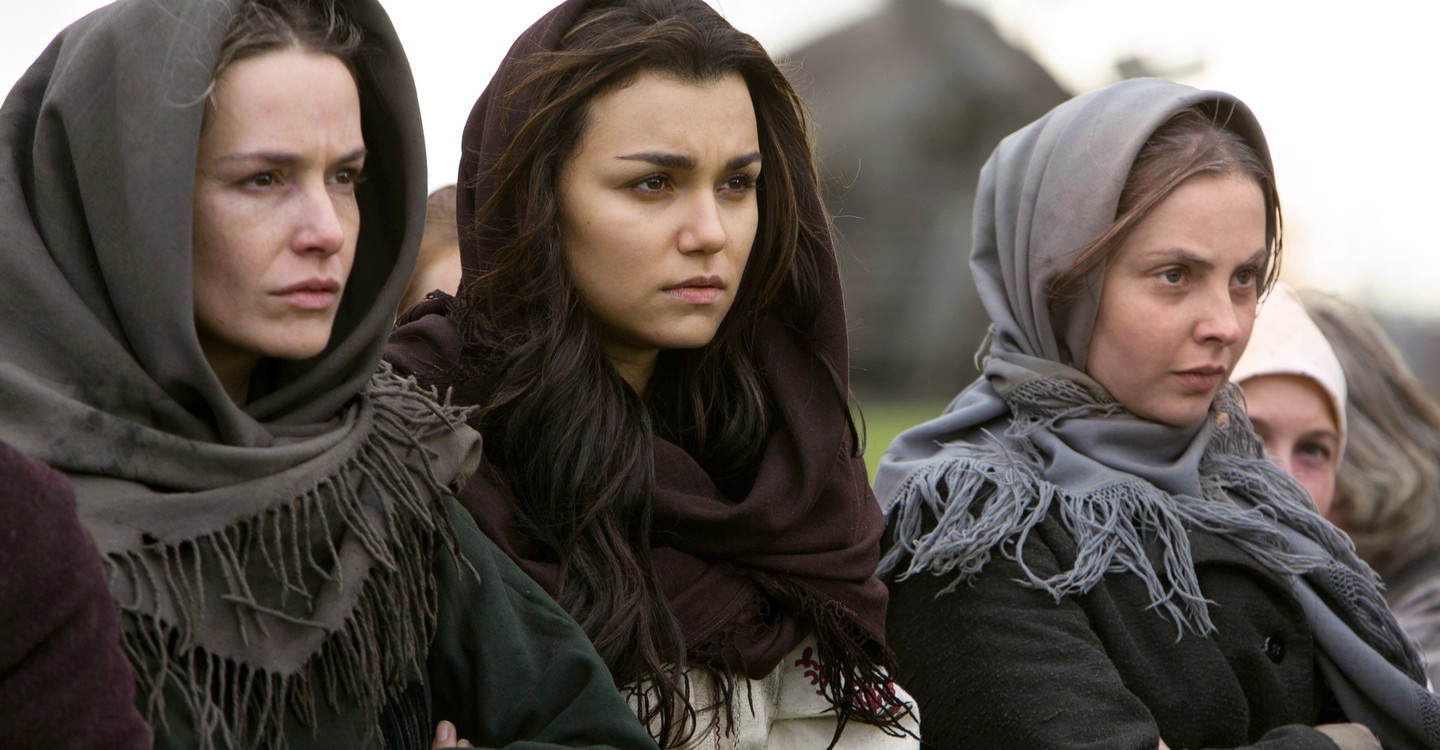 This English-language, mostly-British production is set in Soviet Ukraine during the early 1930s. It tells the story of a young artist battling starvation, imprisonment, and torture to save the woman he loves.
Watch Bitter Harvest on: Amazon
Ophelia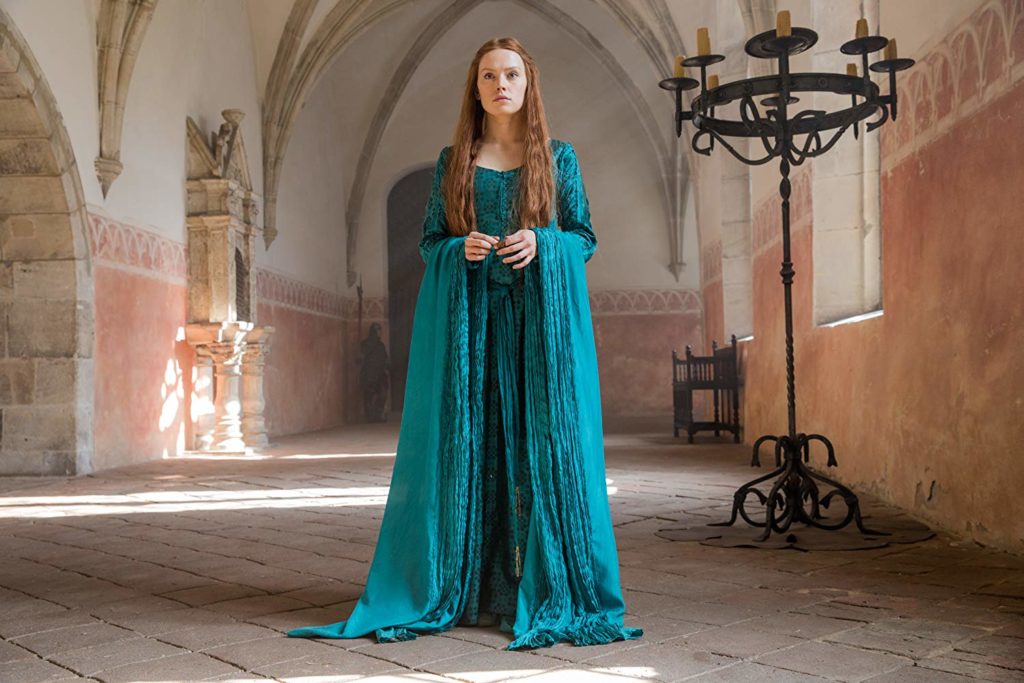 This interesting 2019 film re-imagines Hamlet from the perspective of Ophelia. Daisy Ridley takes on the title role, and Naomi Watts and Clive Owen also appear.
Watch Ophelia on: Amazon | AMC+ & IFC Films Unlimited
About Time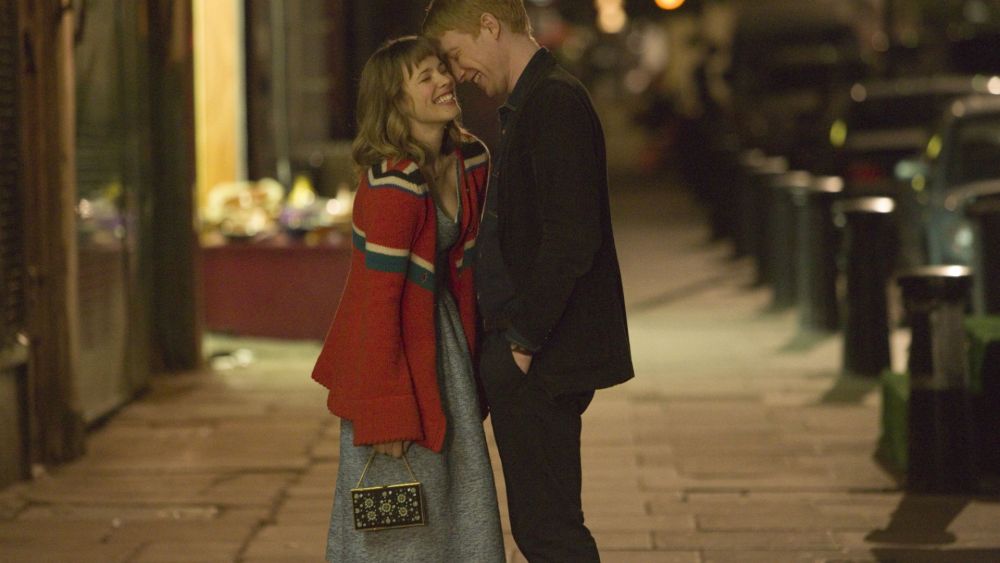 This 2013 British rom-com-dram focuses on a young man with the ability to time travel. In the past, he's able to take actions that change the future – though not always in the ways he might hope.
Watch About Time on: Amazon
The Guernsey Literary & Potato Peel Pie Society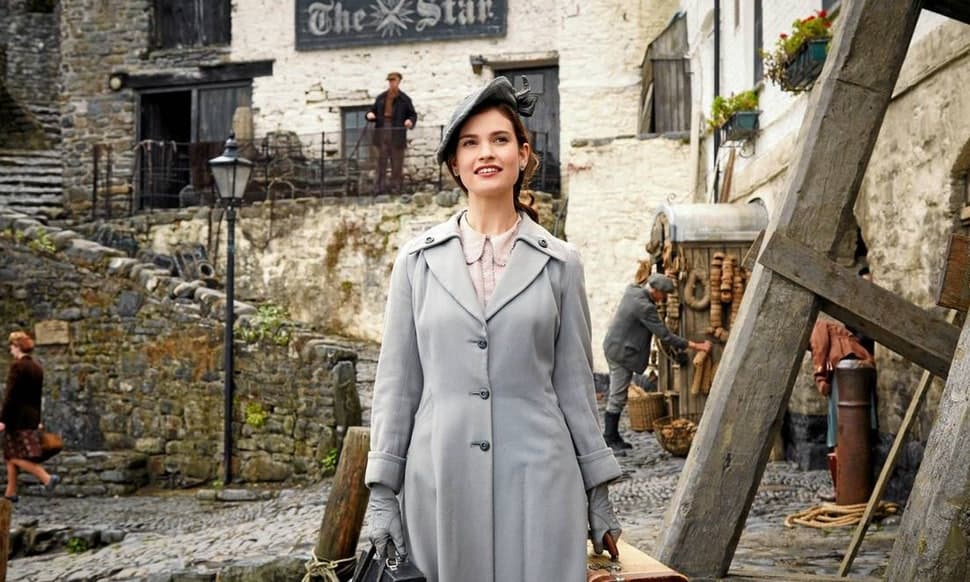 During WWII, a London-based writer travels to German-occupied Guernsey. There, she becomes entwined in their lives and learns about the book club that helps them stay sane in the difficult circumstances.
Watch The Guernsey Literary & Potato Peel Pie Society on: Netflix
Man Up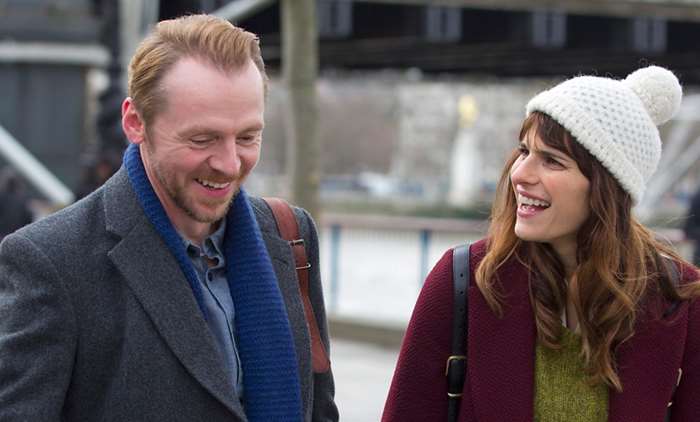 Simon Pegg and Lake Bell star in this 2015 British rom-com about a blind date and a case of mistaken identity. As a warning, the comedy is occasionally pretty sexual in nature.
Watch Man Up on: Amazon | Freevee
The Exception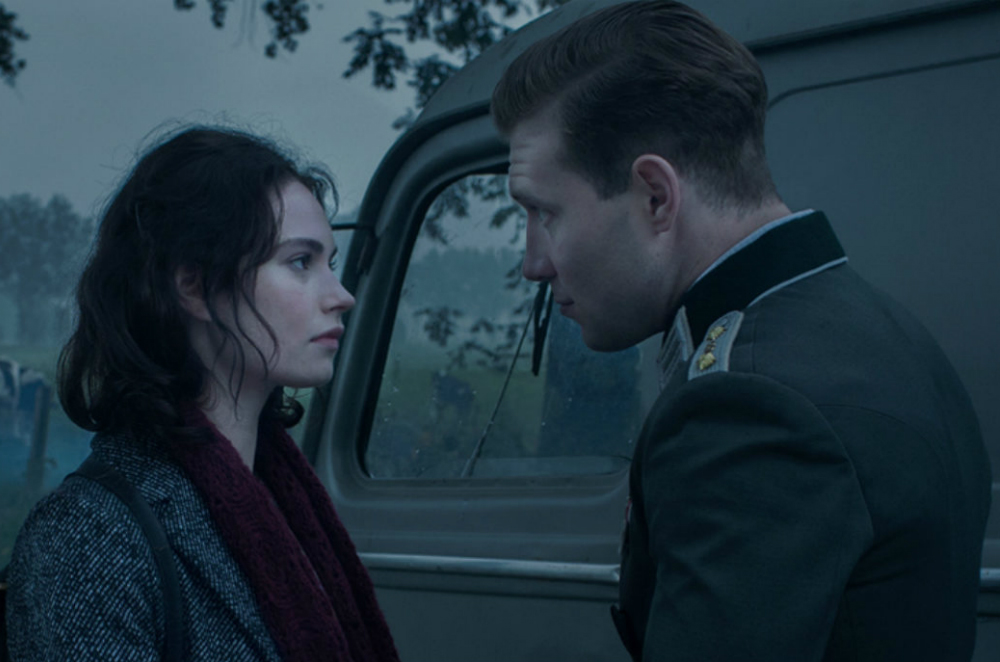 This 2016 WWII-era romance stars Lily James, Christopher Plummer, Jai Courtney, and Janet McTeer. When a soldier is assigned to be a bodyguard for the deposed German Emporer, Wilhelm II at his estate, he quickly becomes involved with one of the maids. Putting her trust in him, she reveals that she's Jewish – forcing him to decide whether he'll be true to his job or to her.
Watch The Exception on: Amazon | Showtime
Mary Shelley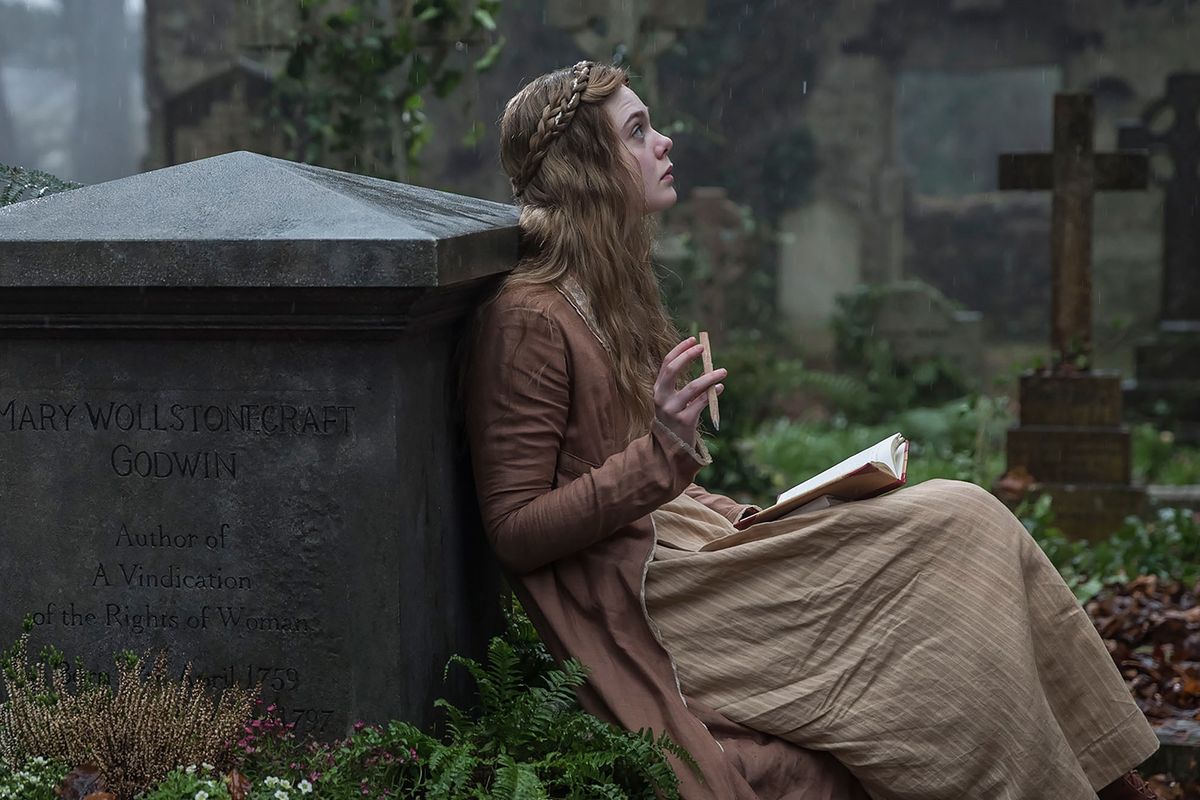 This period drama explores the story of Mary Shelley's real-life love story, and how it fueled her masterwork, Frankenstein. Stars include Elle Fanning, Maisie Williams, Bel Powley, and Joanne Frogatt.
Watch Mary Shelley on: Amazon | AMC+ & IFC Films Unlimited
Modern Life is Rubbish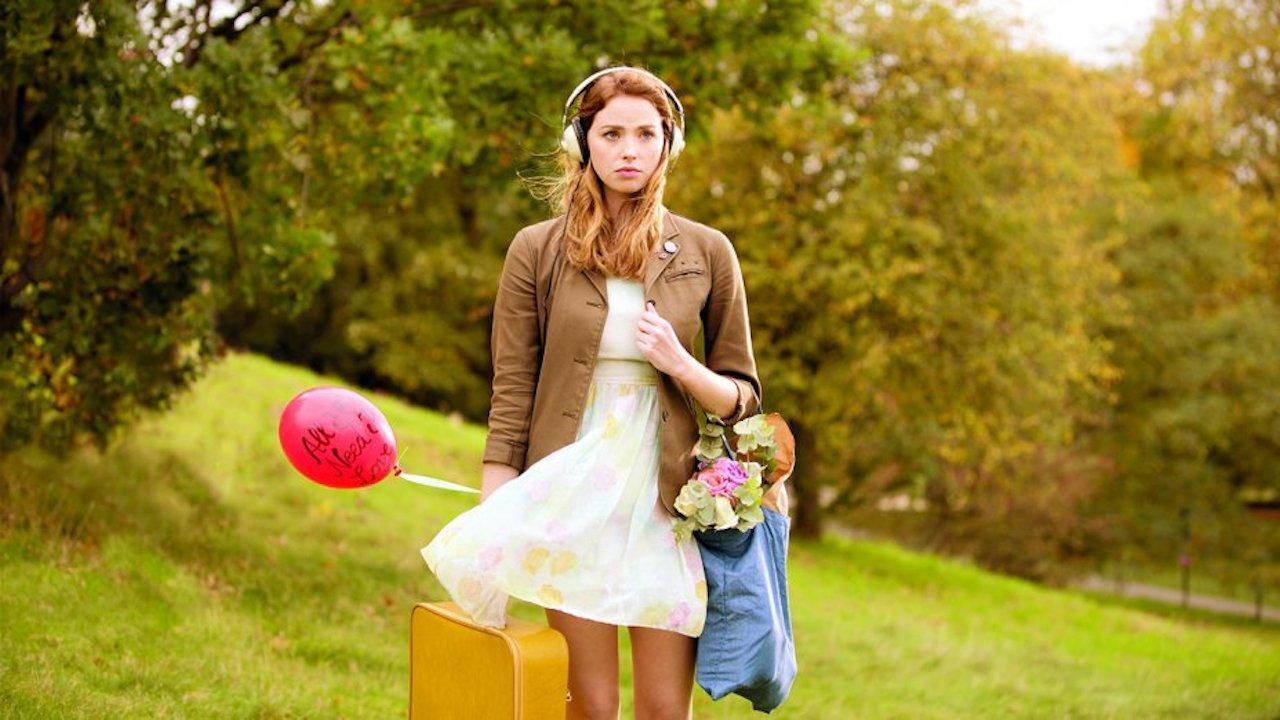 Drawn together by a love of music, a young couple progresses through a passionate but ultimately doomed relationship. While he pursues music and fame, she pays the bills and grows increasingly frustrated by his lack of real effort.
Watch Modern Life is Rubbish on: Amazon
Juliet, Naked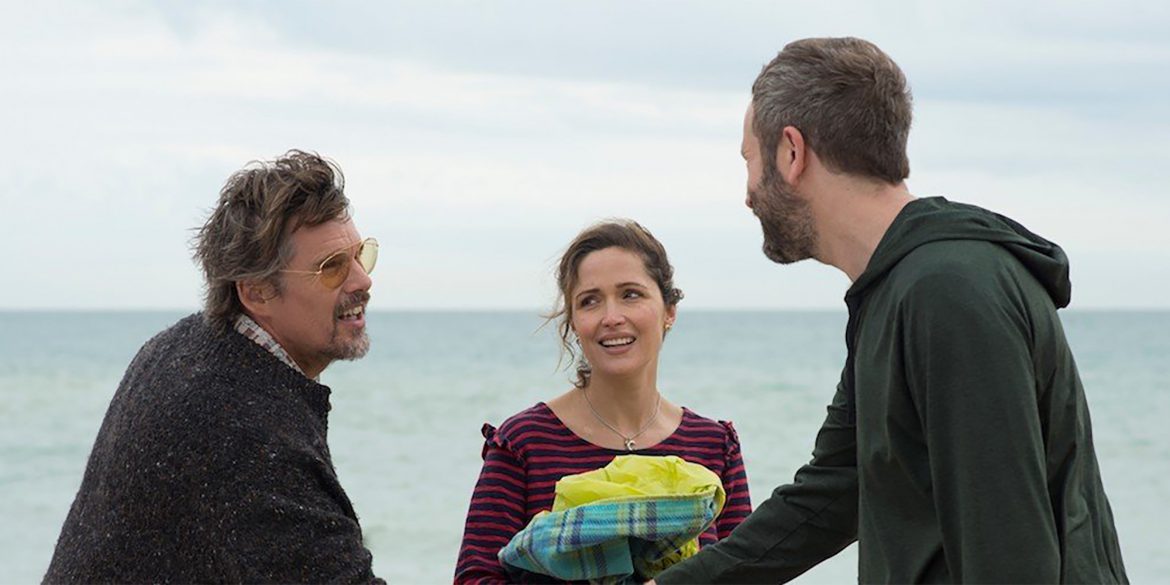 When Duncan's long-suffering girlfriend Annie develops a relationship with an American musician he once admired, things get a bit strange. This 2018 rom-com features Rose Byrne, Ethan Hawke, and Chris O'Dowd (The IT Crowd).
Watch Juliet, Naked on: Amazon | Roku Channel | MGM+
Not Another Happy Ending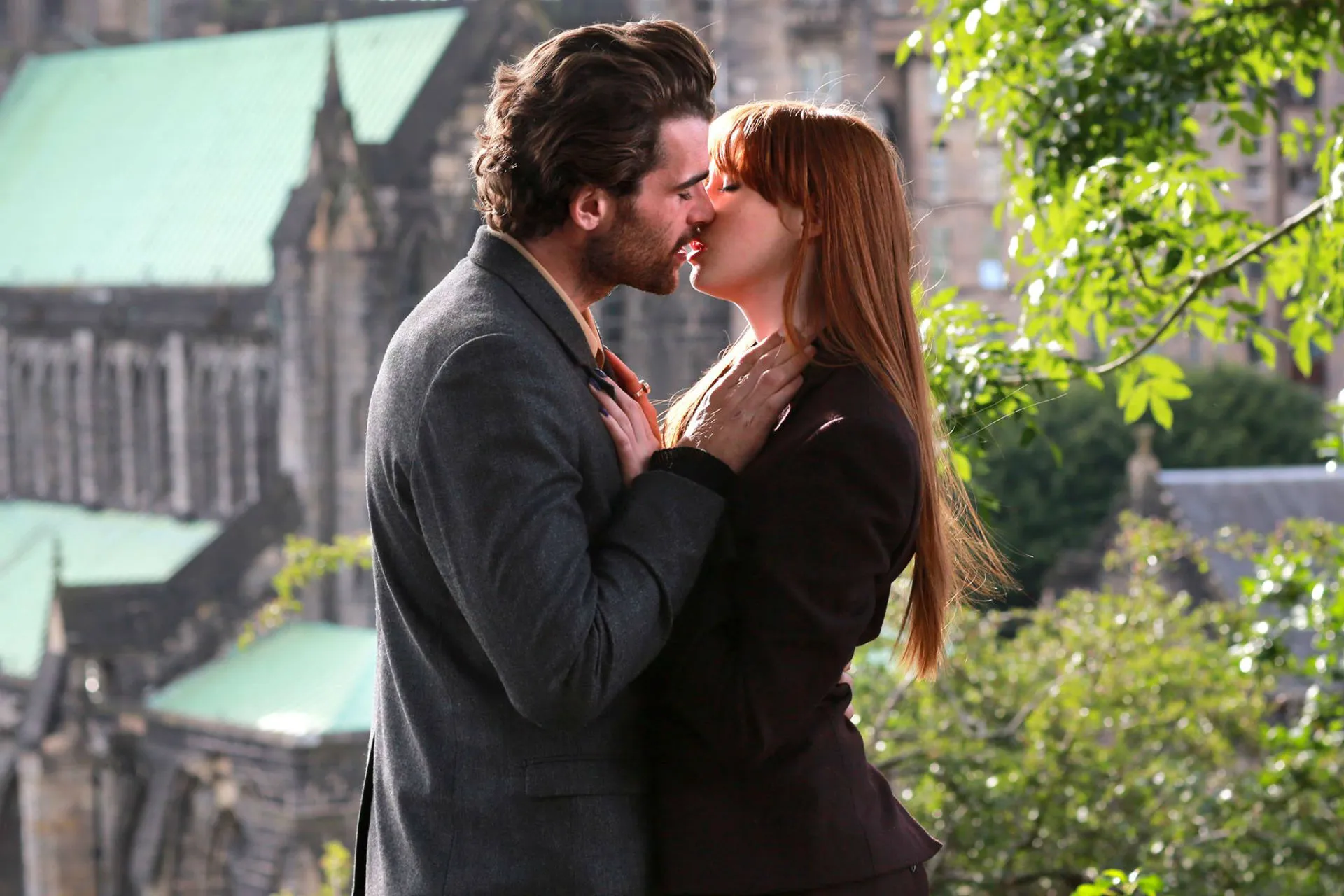 First-time author Jane writes a sleeper hit, but her early success makes her too happy to write another. To help her get back on track, publisher Tom decides to make her miserable again – but in doing so, he risks his own feelings.
Most of this movie was filmed in and around Glasgow and western Scotland, so it's worth a viewing for the scenery alone.
Watch Not Another Happy Ending at: Freevee | Roku Channel | Tubi
Been So Long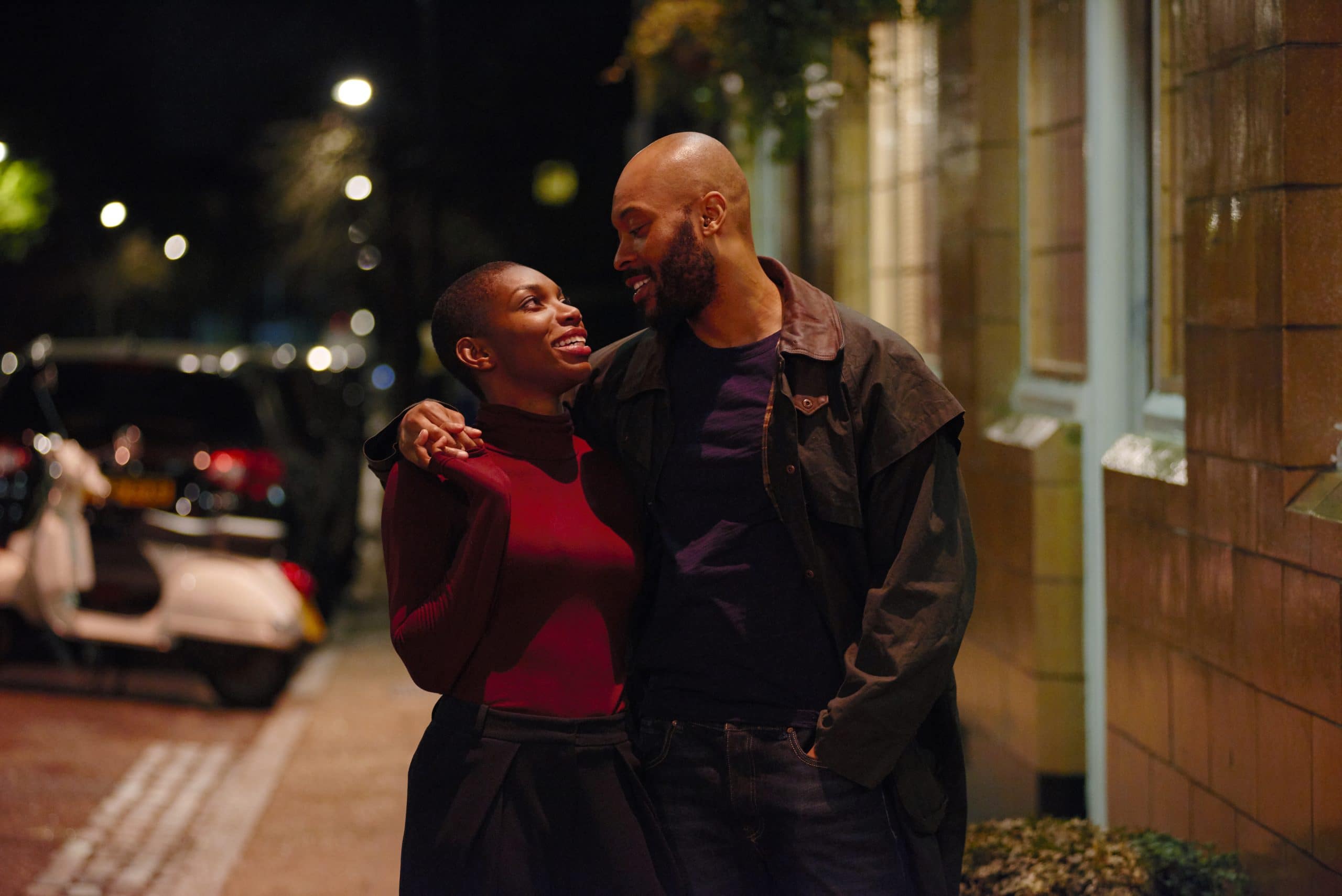 Set against the backdrop of London's Camden Town, Been So Long is a musical film about a single mum who meets a handsome but troubled stranger during a rare night out with friends. The film stars Michaela Coel (Chewing Gum) and Arinze Kene (Crazyhead).
Watch Been So Long on: Netflix
Under the Skin
We couldn't resist throwing in a bit of a wild card. This 2013 Scottish film stars Scarlett Johansson as an alien who roams around Scotland seducing lonely men – and really, with those accents, who can blame her?
Watch Under the skin on: Amazon | HBO Max
Looking for More Romantic British Programming?
Check out some related posts:
Share it on Pinterest!